June 30: The Guardian: A Female Prime Minister?
Theresa May has launched her bid for the Conservative leadership, pledging that "Brexit means Brexit" and that there would be no general election before 2020.  The home secretary, who campaigned to remain in the EU, positioned herself as the candidate of stability and experience.  Asked for her pitch, she said: "I'm  Thersa May and I'm the best person to be prime minister."  The event was electrified by Michael Gove's surprise announcement just minutes before she stood up that he would run for the leadership because, he said, Boris Johnson was not a suitable candidate.
June 29:  The Daily Caller:  Bill Clinton meets Privately with Attorney General Lynch;
Case against Hillary discussed?
Attorney General Loretta Lynch met with former President Bill Clinton for a half-hour on her government airplane at the Phoenix airport on Tuesday, an Arizona news station is reporting.  The unannounced meeting, which comes as Lynch's Justice Department is investigating the handling of classified information on Hillary Clinton's private email server, came to light only when Phoenix's ABC15 TV station asked Lynch about it during a press conference.  The Obama appointee told the TV station that she and Clinton did not discuss the investigation or any other government business. Instead, she says they talked about Clinton's grandchildren and golf. 

"I did see President Clinton at the Phoenix airport," she told ABC15.  ABC15 reported that the meeting on board Lynch's plane lasted about 30 minutes. The FBI is conducting the email server investigation. Investigators are said to be near the end of their investigation. FBI director James Comey will make a recommendation to Lynch on whether to press charges against Clinton or any of her aides at the end of its probe.

June 29: The Washington Examiner:  Federal Election Commission Moves to
Punish Conservative Media – it was stopped
Finally making good on long-harbored anger at conservative media, Democrats on the FEC voted in secret to punish Fox News' sponsorship of a Republican presidential debate, using an obscure law to charge the network with helping those on stage.  It is the first time in history that members of the FEC voted to punish a media outlet's debate sponsorship, and it follows several years of Democratic threats against conservative media and websites like the Drudge Report.  The punishment, however, was blocked by all three Republicans on the commission, resulting in a 3-3 tie vote and no action.
June 7: Associated Press: Sanders "disappointed" that AP called the campaign
Bernie Sanders said Tuesday he was "really disappointed" and "upset" that The Associated Press declared rival Hillary Clinton the presumptive Democratic nominee on the eve of primary elections in six states, adding a somewhat muted voice to the outrage expressed by many of his supporters.

In an interview with NBC News, Sanders expressed concern that the news of Clinton's victory came the night before "the largest primary" and that it was based on what he described as "anonymous" commitments from super-delegates — the party insiders and Democratic officials who can vote for the candidate of their choice at the summer convention.

"They got on the phone as I understand it, and started hounding super-delegates to tell them in an anonymous way who they were voting for. The night before the largest primary, biggest primary in the whole process, they make this announcement," he said. "So I was really disappointed in what The AP did."
The AP's delegate count is based on pledged delegates won in primaries and caucuses, as well as a survey of super-delegates. The AP only included super-delegates in its tally if they said they would unequivocally vote for Clinton or Sanders at the convention.

June 7: The Gateway Pundit:  Clinton Caught Colluding with AP for Announcement prior to California Primary:
On Monday night – the day before California's primary election – the Associated Press announced Hillary Clinton had finally secured enough delegates to win the Democratic Party nomination.  But now there is evidence that this announcement the night before the nation's largest primary was planned days in advance.

June 6: Politico:  Sanders: Not so quick! Condemns Rush to Judgment on Clinton Nomination
Bernie Sanders' campaign on Monday evening condemned the media for its "rush to judgment" in declaring Hillary Clinton the Democratic presidential nominee, saying super-delegates should not be automatically counted.  "It is unfortunate that the media, in a rush to judgment, are ignoring the Democratic National Committee's clear statement that it is wrong to count the votes of super-delegates before they actually vote at the convention this summer," Sanders' spokesman Michael Briggs said.

The statement came after The Associated Press declared that Clinton had secured enough support to cross the threshold of 2,383 delegates needed to clinch the Democratic nomination.  Sanders has been adamant in recent days that he is ready to fight all the way to the Democratic National Convention in July, and that he will try to flip super-delegates to clinch the nomination.
June 5: The Hill: Sanders Slams Hillary for taking millions
from foreign dictators while serving as Secretary of State:
Democratic presidential hopeful Bernie Sanders criticized the Clinton Foundation for accepting donations from foreign governments in an interview aired Sunday, calling it a conflict of interest.   "Do I have a problem when a sitting secretary of State and a foundation run by her husband collects many, many dollars from foreign governments — governments which are dictatorships?  "Yeah, I do have a problem with that. Yeah, I do," Sanders said on CNN's "State of the Union."   When host Jake Tapper asked if he thought it was a conflict of interest, Sanders said, "I do."
June 1: The Independent Journal: Ryan Decides to Support Trump for President:
Just as Hillary Clinton started giving a major anti-Trump speech on Thursday, news broke that Ryan had made his decision.  Ryan penned a column for the The Janesville Gazette, listing the various topics he has discussed with the presumptive GOP nominee.  At the end of the column, Ryan assured readers that he will indeed be supporting Trump in November.

May 31: The New York Post: Hillary's Long Record of Lying; Keeping the Public in the Dark:
The last time she lived in the White House, Hillary Clinton was in charge of a health care task force that met in secret under a veil of lies. That episode highlighted the haughtiness, deceit and disdain for transparency that continue to cause trouble for the presumptive Democratic presidential nominee, as illustrated by the recent inspector general's report on her email practices as secretary of state.

May 31: The Wall Street Journal: Hillary Clinton may not be the Democratic Party Nominee
There is now more than a theoretical chance that Hillary may not be the Democratic nominee for president.  How could that happen, given that her nomination has been considered a sure thing by virtually everyone in the media and in the party itself? Consider the possibilities.  The inevitability behind Mrs. Clinton's nomination will be in large measure eviscerated if she loses the June 7 California primary to Bernie Sanders. That could well happen.  Another problem: In recent weeks the perception that Mrs. Clinton would be the strongest candidate against Trump has evaporated. The Real Clear Politics polling average has Mrs. Clinton in a statistical tie with Mr. Trump, and recent surveys from ABC News/Washington Post and Fox News show her two and three points behind him, respectively.

May 31: The Daily Caller:  20,000 Committed to Protest Hillary at Philadelphia Democratic Convention:
More than twenty thousand people have committed to protest Hillary Clinton's likely nomination at the Democratic National Convention in Philadelphia — and that number is quickly growing.  The protesters are united in their support for Bernie Sanders, as well as their opposition to "a fraudulent Hillary nomination," according to the group's Website.  Protesters are encouraged to read documents one of which is titled "Civil Disobedience Training." Another is titled "Health and Safety at Militant Actions" and includes tips on first-aid and withstanding tear gas.
May 26: The Daily Signal: Over 40 Republicans to Ratify the Obama Transgender Executive Order
There was one Republican from Texas who joined the Democrats in the state's Congressional Delegation who supported the Maloney Amendment to the energy and water spending bill.   Whereas last week Congress voted to reject this proposal,  last night they voted to ratify Obama's 2014 executive order barring federal contractors from what it describes as "discrimination" on the basis of "sexual orientation and gender identity" in their private employment policies.  And, of course, "discrimination" on the basis of "gender identity" can be something as simple as having a bathroom policy based on biological sex, not gender identity. 
May 22: NewsMax: Surprise: Washington State GOP Supports Cruz!
Despite his overwhelming position as the presumptive Republican presidential nominee, Trump is still facing some pockets of resistance.  On Saturday, the Washington State GOP's convention awarded 40 out of 41 elected delegate slots to Texas Senator Ted Cruz who formally suspended his campaign several weeks ago.  Regardless of the convention vote the delegates are bound by party rules to cast national convention ballots based upon Tuesday's primary results.  
May 21: The Hill: Dems Promise to Target House Republicans for LGBT Vote
Democrats are vowing to target House Republicans in tough reelection races who allegedly switched their votes to ensure a measure to prevent discrimination against the LGBT community wouldn't pass.  Democrats see the vote-switching as a prime way to counter those Republicans' claims of independence from their leadership and paint them as hiding their actions from the public.

Members of the House GOP leadership lobbied multiple Republicans to change their votes when an amendment authored by Rep. Sean Patrick Maloney (D-N.Y.) had enough support to pass on Thursday. The night before, the House had passed the annual defense authorization with a provision that effectively exempts religious organizations from an executive order President Obama issued in 2014 that prohibits federal contractors from discriminating on the basis of sexual orientation or gender identity. Maloney's amendment to a spending bill for the Department of Veterans' Affairs (VA) would have prohibited the use of funds that don't comply with Obama's executive order.  Republicans held the vote open for seven minutes so that GOP leaders could persuade enough of their members to change votes and ensure it failed by a single vote, 212-213.
May 21: The New York Times: Hillary's the Nominee, Really?
She should have been able to finally savor shattering that "highest, hardest glass ceiling" — the one she gloried in putting 18 million cracks in last time around — when she attends her convention in Philadelphia in July.  Instead, she is reduced to stomping her feet on CNN, asserting her dominance in a contest that has left her looking anything but dominant. Once more attempting to shake off the old socialist dude hammering her with a sickle, Clinton insisted to Chris Cuomo on Thursday: "I will be the nominee for my party, Chris. That is already done, in effect. There is no way that I won't be." 

It's a vexing time for the Clintons. As Bill told a crowd in Fargo, N.D., on Friday, it's been an "interesting" year: "That's the most neutral word I can think of." After all, why should Bernie Sanders get to be the Democratic nominee when he isn't even a Democrat? And how is Donald Trump going to be the Republican nominee when he considers being a Republican merely a starting bid?
May 5: The Daily Caller:  Donate to Clinton Foundation, Businessmen Get out of Iranian
Just before an Iranian-American businessman was freed from jail in Iran in Oct. 2010, his son met with Bill Clinton and also made the first of what would become more than $1 million in donations to the Clinton Foundation.  Sources tell The Daily Caller that Nima Taghavi, who owns businesses in California, grew impatient in 2010 with negotiations to secure his father Reza's release from an Iranian prison, and so he turned to the former president for help.  The elder Taghavi was detained in May 2008 during a trip to the Islamic regime and accused of financing terrorist activity after he gave $200 to an Iranian man who turned out to have ties to a terrorist group suspected in a mosque bombing in Shiraz. Taghavi, who was 69 years old when arrested, said he was only doing a favor for his friend in the U.S. and had no idea that the man who would receive the money was involved in terrorism.
April 28: NewsMax: Limbaugh: Boehner's Derogatory Remarks about Cruz are a great endorsement!
Rush Limbaugh says John Boehner's slap at Ted Cruz as "Lucifer in the flesh" is the "best endorsement" the Texas senator could hope for as he attempts to kick-start his stalled campaign for the GOP presidential nomination.  "Ted Cruz just got the best endorsement he could ever get. He could not have gotten a better endorsement than he got out of John Boehner," the conservative talk-show host said on his radio program on Thursday.  Boehner, who's had a long running feud with Cruz, went ballistic when asked about him during a chat with government and history students at Stanford University.
April 28: Business Insider: Cruz: Boehner allowed his inner trump to come out!
Senator Cruz fired back on Thursday to former Speaker John Boehner's  disparaging remarks at Stanford University.  The Presidential hopeful said he had no previous working relationship with the Speaker. "The truth of the matter is I don't know the man" Cruz said adding he'd be surprised if he said more than 50 words to him over the years.  "I've met the man two or three times" Cruz said and most of his conversations where interchanges like "Good to see you, Mr. Speaker" and that was all.
April 21: The Daily Signal: ESPN has the right to fire Shilling, but what rights to people of faith have?
ESPN has the right to fire Curt Schilling because of his view that  biological men don't belong in women's bathrooms.  It also has the right to recognize Caitlyn Jenner for being a man who publically identifying as a woman. The bigger issue is that any company a right to control its message, which means it should be generally free to make employment decisions based on its values.  The same is true for religious institutions, only more so. So shouldn't the same principles that apply to ESPN also apply to bakers, florists, and photographers who have certain beliefs about marriage – that marriage is to be a union between a husband (a man) and wife (a woman)?   Isn't it true that the Government should not be in the business of forcing ESPN or people of faith to take actions that are contrary to their core beliefs?
April 20: The Independent Journal: Trump Wins NY but Must Have Been Heartbroken over these results:
GOP delegate frontrunner Donald Trump had one of his biggest nights of the Republican primary on Tuesday, winning 60.5% of the vote in New York state and at least 89 of the 95 delegates up for grabs.  Incidentally, the one place where the billionaire businessman did not win might carry a rather personal sting.

Unofficial results show that Ohio Governor John Kasich beat Trump in New York County (Manhattan), the state's third most-populous county and the one where he has lived nearly all of his life.   A further look at the Congressional districts that make up New York County, however, prove to be even more disappointing for Trump – as they show that he came in second place, albeit it by just a handful of votes, to Kasich in New York's 12th Congressional District which includes the Upper East Side where the Trump Tower is located.

April 17: The Hill: RNC: No changes likely to delegate requirements:
Republican National Committee Chair Priebus said Sunday the GOP isn't likely to change a rule that requires candidates to have 1,237 delegates to clinch the GOP presidential nomination.  "Having a plurality of the delegates means the field has the majority. You have to have the majority, it's the United States of America," he said.  "The majority rules, and that is an American concept I can't imagine us turning our backs on."

GOP presidential front-runner Trump has said repeatedly that he should receive the party's nomination if he has more delegates than his opponents, even if he hasn't reached 1,237.  In other words he, Trump, wants to change the rules to favor himself.  He has ramped up his attacks against the RNC in the past week, accusing party officials of "canceling the vote" in Colorado, which had a convention to award delegates instead of a primary of caucus.

April 17: Fox News: Trump's Campaign Manager dismisses criticism that the Trump camp failed to understand delegate rules issued before their campaign began
Donald Trump campaign manager Corey Lewandowski dismissed criticism, Sunday, about his team failing to understand GOP delegate rules and declared his candidate the party's "presumptive nominee."  He said the Trump campaign indeed comprehends the rules -- which vary among states and sometimes apply to conventions, not primaries or caucuses but nevertheless, thinks the rules are not always fair. In order to win the nomination outright a candidate needs to garner the votes from 1,237 delegates, something Trump's two challengers are attempting to deny him.
April 9: Politico: Trump Getting Trounced In Indiana and the votes haven't been counted yet!
Indiana hasn't cast its ballots for president yet, but Donald Trump is already losing.  Republican Party in the state will select 27 delegates to the national convention on Saturday, and Trump is assured to be nearly shut out of support, according to interviews with a dozen party leaders and officials involved in the delegate selection process. Anti-Trump sentiment runs hot among GOP in Indiana, and it's driving a virulent rejection of the mogul among likely delegates.

April 9: The Hill:  Sanders Extends Winning Streak with Votes in Wyoming:
Democratic presidential candidate Bernie Sanders has won the Wyoming caucuses, giving him eight wins in the last nine contests.  Sanders won 56% of the vote but he and Hillary will split the state's 14 delegates down the middle.  Even so, this give Sanders another jolt of momentum heading into the critical New York primary on April 19th.
April 8: NewsMax.Com: Cruz Adds Colorado Delegates in his march to the goal
Sen. Ted Cruz continued his Colorado winning streak Friday, locking up the support of 21 total delegates to the Republican National Convention, representing a majority of the delegates Colorado will send to Cleveland in July. Slates loyal to Cruz won every assembly in Colorado's seven congressional districts, which began April 2 and culminated Friday with 12 delegates selected. The Texas senator is well-positioned to pad his total Saturday, when 13 more delegates will be chosen at Colorado Republicans' state convention.  Of Cruz's delegates, only 17 were formally pledged to him, and in theory the other four could change their vote in Cleveland. But they were all included on the senator's slates and are largely state party officials who said they were barred from signing a formal pledge for Cruz but have promised to back him in balloting at the convention.
The result shows how Cruz's superior organization has helped him as he tries to catch up with front-runner Donald Trump. While Cruz's campaign spent months recruiting slates of delegates and securing pledges, Trump only this week hired a Colorado state director. Two candidates Trump's campaign told backers to support in one district were not even on the ballot.   The Trump campaign said it wasn't worried and had always expected to fare poorly in Colorado because its assembly process is dominated by party insiders. "If we had a primary, yes, we would have done very well here," said Trump senior adviser Alan Cobb.  "Cruz also appeals to Colorado Republican activists who dominate party functions, a deeply conservative, religious crowd with a libertarian streak."
April 5: Politico: Trump Campaign in Disaray?
Donald Trump's campaign is increasingly falling into disarray as the Manhattan billionaire braces for a loss in Wisconsin that could set him on course for an uncertain convention floor fight for the Republican presidential nomination.  Since March, the campaign has been laying off field staff en masse around the country and has dismantled much of what existed of its organizations in general-election battlegrounds, including Florida and Ohio.  Last month, the campaign laid off the leader of its data team, who did not train a successor.

April 2: Associated Press: Clinton's Frustration Drags On
Hillary Clinton snapped at a Greenpeace protester. She linked Bernie Sanders and tea party Republicans. And she bristled with anger when nearly two dozen Sanders supporters marched out of an event near her home outside New York City, shouting "if she wins, we lose." After a year of campaigning, months of debates and 35 primary elections, Sanders is finally getting under Clinton's skin in the Democratic presidential race.

Clinton has spent weeks largely ignoring Sanders and trying to focus on Republican front-runner Donald Trump. Now, after several primary losses and with a tough fight in New York on the horizon, Clinton is showing flashes of frustration with the Vermont senator — irritation that could undermine her efforts to unite the party around her candidacy.  According to Democrats close to Hillary and former President Bill Clinton, both are frustrated by Sanders' ability to cast himself as above politics-as-usual even while firing off what they consider to be misleading attacks. The Clintons are even more annoyed that Sanders' approach seems to be rallying — and keeping — young voters by his side.

March 29: Newsmax: Trump Campaign Manager arrested for battery against a member of the press
Republican presidential candidate Donald Trump's campaign manager has been charged in Florida on Tuesday with simple battery, police records show.  The report from the Jupiter Police Department said Corey Lewandowski, 42, was charged for intentionally grabbing and bruising the arm of Michelle Fields, a reporter at the time for the conservative news outlet Breitbart, against her will at a Trump campaign event on March 8.  "He was arrested this morning and released with a notice to appear," Adam Brown, a spokesman for police in the town in Jupiter said.

March 27: ABC News: Bernie Sweeps three states in a rout of Clinton:
Bernie Sanders did not just win all three states that voted this weekend -- Washington, Alaska and Hawaii -- he won them by overwhelming, impressive margins. The presidential hopeful won every county in Washington, and some of his biggest victory margins came from the state's most rural and traditionally conservative areas. The win will likely mean a fundraising boost for the small-donor driven campaign. Sanders does not have a super PAC and instead has enjoyed injections of cash from his fans after big wins or important nights in the election calendar. According to the campaign, supporters from Washington State already give to his cause at disproportionately high rates, so these wins will likely produce another windfall.
March 27: CNN Politics: Trump Threatens another Law Suit over Delegate Rules
Trump won the Louisiana primary by 3.6% but Cruz may end up getting more delegates as Rubio bows out of the race.  Cruz is also making gains with the five undeclared delegates. Trump is crying foul and is threatening to file a lawsuit.   Even these small number of delegates could be important for Cruz as he tries to overcome Trump's 280 delegate lead.
March 25: The Hill: Ted Cruz Could Gain in Louisiana After Loss there to Trump
Presidential candidate Ted Cruz (R-TX) could end up with ten more delegates from Louisiana then rival Donald Trump despite Trump winning by less than four points. Both got 18 delegates from the March 5th primary but  Cruz is likely to pick up five delegates left behind when Marco Rubio ended his campaign and these can support whomever they want.  Meanwhile Cruz has picked up some important positions on the convention's rules committee.
March 20: Fox News: Speaker Ryan Gets Task of Leading the Unpredictable GOP Convention in Cleveland
All GOP House Speaker Paul Ryan wanted to do was lead the chamber's Ways and Means Committee -- toil over the minutia of tax policy including inversions, corporate tax rate and arcane provisions in international trade agreements.   But the universe often stores very different plans for all of us, drafting us for roles we didn't pursue.

The speaker's position entails a moonlighting gig as chairman of the 2016 Republican Convention. And that convocation, in Cleveland, could prove to be the most-rambunctious American political event in decades.  Ryan said repeatedly he didn't learn that the speaker leads the convention until "a week" after he assumed his current assignment.  So much for reading the fine print.

March 20: The Daily Caller: Obama's Court Nominee Shows anti-military Bent
Supreme Court nominee Merrick Garland is facing allegations he is hostile to the military, after The Boston Globe unearthed details of his involvement with an anti-military effort during his days at Harvard University.  In 1973, Garland was a member of Harvard's Committee on Housing and Undergraduate Life (CHUL), a student government body, which was preparing to hold a vote on whether to allow ROTC back on campus. [Harvard had banned ROTC in 1970 over opposition to the Vietnam War. ]  The vote never took place because the issue was taken off the table by the school's administration.  The Judge's personal feelings are unclear but it is clear he was prepared to go forward with the vote that would have continued the ban.

March 16: The Washington Times:  Supreme Court Nominee is "very liberal" in his views on Gun Control
President Obama tried to tap a moderate to fill the seat of the late Supreme Court Justice Antonin Scalia, but he ended up picking a fight with powerful Second Amendment groups that say Judge Merrick Garland has shown antipathy toward gun rights.  In one 2000 case, Judge Garland, who sits on the U.S. Circuit Court of Appeals for the District of Columbia, upheld a Clinton administration effort to store gun-buyers' records.  Later in the decade, he joined other judges in a failed bid to reconsider the landmark case that would eventually establish the Second Amendment's protection of a personal right to bear arms.

March 14: PBS.org: Trump's Violent Rhetoric
Republican presidential front-runner Donald Trump mused aloud about his feelings toward a heckler in Nevada: "He's walking out like big high-fives, smiling, laughing. I'd like to punch him in the face," he said to a roar of approval from the crowd.  Then last week, one of his supporters allegedly did just that. John McGraw was charged for sucker-punching a black protester in the face at a rally in Fayetteville, N.C. McGraw was later shown in a video saying that the best part of the rally was "knocking the hell out of that big mouth." He added that if he saw the protester again, "we might have to kill him."

March 13: The Wall Street Journal:  Trouble in Chicago – The Trump Rally
Donald Trump said Sunday that the unrest witnessed at recent campaign events is a result of planted protesters, but also shows voters' anger. Mr. Trump, appearing on Fox News Sunday, repeatedly said no one at his rallies has been hurt. Uhnewju4 Fox showed videos of combatants yelling, pushing and swinging at each other at recent Trump events. Secret Service agents surrounded Mr. Trump on Saturday during a disturbance at an Ohio rally. On Friday, the Trump campaign canceled a Chicago event due to concerns about violence.
March 8: Breitbart: Paula Jones: The Truth about Bill Clinton's affairs would destroy Hillary Clinton's Political Career
Paula Jones who had an affair with Bill Clinton made the statement in a recent interview that the truth about Bill's affairs would destroy Hillary's political career!   She was asked whether she believes female voters should be concerned about the allegations that Hillary was complicit in covering up her husband's ill treatment of women, including Jones herself.  Think about if you were in my shoes and this happened to you. And the governor or whoever it was had a wife and then they're running for public office but all that time when that was going on, the scandal and all of these women that were coming out and all of the stuff that my lawyers, investigators had dug up with other women that said the same thing. Plus, him actually doing it actually in the White House while he was the sitting president with Monica Lewinsky.  Wouldn't you think Hillary would want to get to the bottom of this, she asked.
But she never has come to any of these women to see if her husband did what he did to them, Jones said. And you know she doesn't want to. Because she knows it's true.  If she is supposedly fighting for women's rights, how does this line up with how she dealt with her abusive husband?   "The nerve to run for the presidency of the United States and run for all women and to be for all women" Jones concluded.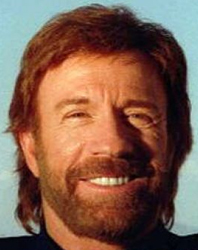 March 8: Daily News: Chuck Norris to Campaign for Ted Cruz
75-year-old actor, Chuck Norris, is set to appear at a rally in Concord for the Republican front-runner, along with Glenn Beck and retired Army Lt. Gen. Jerry Boykin.

March 6: Yahoo News: Clinton Calls for Michigan Governor's Resignation
For the first time, Hillary Clinton called for the resignation of Michigan Gov. Rick Snyder during the Democratic debate Sunday night. "The governor should resign or be recalled," Clinton said, staking out a bolder claim on the issue.  Sanders made the call for Snyder's resignation in January and again at the debate, before Clinton was asked about Flint.

Clinton has made the Flint lead crisis a centerpiece of her campaign, and has repeatedly criticized the Republican governor for his role in the disaster. The governor responded to both Clinton and Sanders on Twitter. "This was never about money. This was a failure of government at all levels that could be described as a massive error of bureaucracy,"

March 6: Detroit Free Press: Flint Michigan Water Issue: Fact Checking:
Claim: "It is raining lead in Flint and the state is derelict in not coming forward in not coming forward with the money that is required."
Assessment: The amount of money made available to address the problem may be debated but the state legislature at the Governor's request has approved $67.4 million so far and the Governor has requested an additional $165 million. Clinton is correct the Rainy Day Fund has not yet been tapped.

Claim: The governor of Michigan has been derelict in a failure to respond quickly. 
Assessment:  Most experts agree that the main reason the lead contamination happened is because the Michigan Department of Environmental Quality and officials in the Flint Water Treatment Plant failed to add needed corrosion control chemicals to the Flint River water. There is no evidence that Snyder played any part in the decision to not add corrosion control chemicals to the water, or that he was even aware of it.  And when he learned of the issue he sought funding from the Legislature to help address the problem.

March 5: Bloomberg Politics: Trump still leads but Cruz is close behind.
Donald Trump and Ted Cruz got a split decision from Republican voters in four states Saturday that didn't dramatically change the nomination race but did expose unrest among party conservatives who want an alternative to the celebrity real estate mogul as their presidential nominee.  Trump: Wins Louisana by 3 points and Kentucky by 4.  Cruz: Won Kansas by 25 points and Maine by 13.

Hillary Clinton, meanwhile, scored an overwhelming win over Bernie Sanders in Louisiana's delegate-rich primary that lets her maintain a solid lead for the Democratic nomination even as the Vermont senator won caucuses in Kansas and Nebraska.

February 27: The Hill:  McConnell to Senators: Run against Trump if he gets the nomination
Senate Majority Leader Mitch McConnell (R-KY) is advising vulnerable Republican senators to break with Donald Trump if he wins the GOP nomination, according to a bombshell New York Times report Saturday.  McConnell has reportedly advised Republicans that they can run ads against Trump to create separation from the polarizing GOP frontrunner if they believe it can help their reelection efforts.  The majority leader is also preparing to pitch the Senate as a necessary check to an inevitable Hillary  Clinton presidency if Trump is the GOP's nominee, according to the Times.  Republicans risk losing their 54-46 Senate majority with several vulnerable incumbents up for re-election this year. Republican analysts and pollsters have predicted dire consequences for Republican legislators if Trump wins the GOP nomination, stifling their re-election chances.

Republican senators including McConnell have lashed out privately against 2016 candidate John Kasich's continued presence, arguing his "intransigence" is blocking Republicans from uniting behind an anti-Trump," according to the Times.  Trump has won three of the four first presidential primaries and leads in most states voting on Super Tuesday, which could virtually cement his lead.

February  20: The Hill: Rubio: Now it's a three man race
Marco Rubio declared Saturday night that the Republican presidential contest is now a "three-person race." 
Rubio is battling with Ted Cruz to finish second in the South Carolina primary, with votes still being counted late Saturday night. 

"After tonight, this has become a three-person race, and we will win the nomination," Rubio told a cheering, screaming crowd. Rubio also gave his best wishes to his former mentor in Florida politics, Jeb Bush, who quit the GOP race after finishing in single digits in South Carolina.  "I pray for [Bush] and his family tonight as they move forward in other endeavors in their life," he said.  "Jeb Bush has many things to be proud of," Rubio added. "He is an extraordinary husband, he is an extraordinary father, he was the greatest governor in the history of Florida."

February 20: The Hill:  Jeb Bush Ends White House Bid
Jeb Bush is ending his bid for the White House after a disappointing finish in South Carolina's primary.  Bush is in fourth place, well behind Donald Trump, Marco Rubio and Ted Cruz.  He announced to supporters that he would suspend his campaign in at-times emotional remarks from his headquarters in South Carolina.  Bush failed to finish any higher than fourth place in early GOP contests despite a campaign backed by outside groups spending millions on his behalf.

February 18: The Daily Caller: Hillary Refuses to say she ever lied!
Hillary Clinton refuses to definitively say whether or not she has ever lied to the American people. During a Thursday interview with CBS's Scott Pelley, Clinton said, "I don't will believe I ever had of have" lied to the American people. Pelley began by asking Clinton, "You know in '76, Jimmy Carter famously said, 'I will not lie to you.'"  "Well, I will tell you, I have tried in every way I know how, literally from my years as a young lawyer, all the way through my time as Secretary of State to level with the American people," Clinton claimed.

Pelley replied, "You talk about leveling with the American people. Have you always told the truth?"  "I've have always tried to, always, always," Clinton suggested.  "Some people are going to call that wiggle room that you just gave yourself 'always, always tried to,'" Pelley said. "I mean, Jimmy Carter said, I will never lie to you."  Disagreeing with Pelley's claim, Clinton replied, "You know, you're asking me to say, 'Have I ever?' I don't I ever have. I don't will believe I ever have. I don't believe I ever will. I'm going to do the best I can to level with the American people."
According to the latest Quinnipiac University poll, voters say Clinton is not honest and trustworthy by a two to one ratio.

February 17: Fox News: Cruz Tops Trump in New National Poll
Donald Trump has been knocked from his perch atop the GOP presidential primary field by Sen. Ted Cruz, according to a new national NBC News/Wall Street Journal poll released Wednesday evening.  The poll showed Sen. Cruz of Texas leading the New York businessman by two percentage points, 28-26, among Republican primary voters. Cruz' lead is within the poll's 4.9 percent margin of error.

Florida Sen. Marco Rubio came in third, garnering 17 percent, followed by Ohio Gov. John Kasich, Dr. Ben Carson and former Florida Gov. Jeb Bush. The survey was conducted following Saturday's debate in South Carolina.  The NBC/Wall Street Journal poll's results contradict a Qunnipiac survey released earlier Wednesday that showed Trump lapping the rest of the Republican field with 39 percent compared to second-place candidate Marco Rubio's 19 percent.

February 17: The Hill: Obama regrets leading 2006 filibuster of Supreme Court Nominee:
President Obama "regrets" filibustering the nomination of Supreme Court Justice Samuel Alito in 2006, his top spokesman said Wednesday, though he maintains that the Republican opposition to his effort to replace Justice Antonin Scalia is unprecedented. Obama and the Democratic senators who joined him in filibustering Alito "should have been in the position where they were making a public case" against the merits of his nomination to the high court instead, Earnest said.  "They shouldn't have looked for a way to just throw sand in the gears of the process," he added.

As a senator from Illinois, Obama and 23 other senators attempted to stage a filibuster to block a confirmation vote on Alito, one of former President George W. Bush's picks to serve on the bench. The filibuster bid failed and Alito was confirmed.

February 17: Fox News: Cruz to Trump: Go ahead and sue me!
Ted Cruz is daring Donald Trump to sue him over an ad running in South Carolina that questions his record on abortion, rejecting the billionaire businessman's complaints and vowing instead to run the ad "more frequently" because voters "deserve to know the truth."   "You have been threatening frivolous lawsuits for your entire adult life," Cruz said Wednesday. "Even in the annals of frivolous lawsuits, this takes the cake."  The Cruz campaign adamantly defended the ad after the Trump campaign sent a cease-and-desist letter demanding the campaign stop running it. Trump earlier this week also threatened to sue the Canada-born Cruz over his eligibility to run if he does not "take down his false ads and retract his lies."

February 12: The Daily Caller: Look Who Hillary Clinton Has Hired:
Presidential candidate former Secretary of State Hillary Clinton's campaign has expanded its team by bringing on a writer whose has previously written that those accused of sexual assault should automatically be treated as guilty, regardless of the actual evidence brought against them.
Late Thursday, news emerged Clinton's presidential campaign hired writer and political analyst Zerlina Maxwell. Maxwell is intended to help the campaign with its digital outreach efforts on issues like feminism and gender equality.

February 12: The Daily Caller: Jesse Jackson: Bernie Fought Back in Chicago During Civil Rights Movement:
Rainbow Push Coalition president Jesse Jackson said Friday that Sen. Bernie Sanders was active in the Civil Rights movement in Chicago.  "Bernie was fighting back in Chicago not in the deep-south — in affordable housing struggles in Chicago. The movement was so broad based. There were civil rights leaders in Chicago," Rev. Jackson said, confirming it might be too quick to dismiss Sanders' activist background.

February 1: Fox News: Cruz takes Iowa with 28% of the vote
Texas Sen. Ted Cruz won the Iowa Republican caucuses Monday night, beating front-runner Donald Trump in a vital victory that could shake up the primary race.   Hillary Clinton is meanwhile clinging to a very narrow lead over Bernie Sanders on the Democratic side.

Cruz, in his race, fought hard in recent weeks to make up lost ground in the polls and was helped in part by a sophisticated ground operation. He also hammered Trump for his decision to skip last week's Republican debate in Des Moines. While Trump finished second in the state, Florida Sen. Marco Rubio finished a very close third with a stronger-than-expected showing in the Hawkeye State, helped in part by late-deciders. With nearly all precincts reporting, Cruz had 28 percent, Trump had 24 percent and Rubio had 23 percent.

January 31: The Hill: Sanders calls for tax hikes across the board – Will it cost him votes?
Bernie Sanders's explicit call for tax hikes on the middle class is a political gamble that flies in the face of conventional political wisdom.  While academics and strategists believe Sanders's calls to raise taxes across the board would be more harmful in a general election, some suggested it could cost him Democratic primary voters as well.
Sanders, an Independent Vermont senator and self-professed Democratic Socialist, has proposed a number of tax increases, most of which target high earners and corporations.  But he has also called for paid leave and universal healthcare that would be funded in part by tax increases on the middle class.  "We will raise taxes. Yes we will," Sanders said this week at a town hall in Iowa — just a week before the caucuses. Sanders is locked in a battle with Hillary Clinton to win the first contest in the Democratic primary.

January 28: News Max: Trump was the big loser in the last debate before the Iowa Caucuses:
Donald Trump was the "the big loser" in Thursday's Republican presidential debate, finishing — in absentia — behind Ted Cruz and Marco Rubio, political strategist Dick Morris said.  "Trump missed a huge opportunity.""Rubio was exposed on the immigration issue — and Trump essentially let the world proceed without him," Morris said. "The question I'm wondering is why did Trump do this? He's not stupid. Why did he let this debate happen without him?  The only answer I can come up with is that he was afraid to be asked a question about abortion because he's been hit hard with that — and he really doesn't have an answer…"

January 28: The Daily Caller: Fiorina: Hillary is more qualified for the Big House than the White House
Carly Fiorina blasted Hillary Clinton, saying that she is "more qualified for the big house" than the White House. Thursday during the Fox News undercard debate, Fiorina said that Clinton "should be prosecuted."  Defending her comments from the prior debate where she discussed the Clintons' marriage,  Fiorina said, "It wasn't a personal attack. I was pointing out the fact that Hillary Clinton will do anything to gain and hang onto power. Anything. Listen, if my husband did what Bill Clinton did, I would have left him long ago."  "She is probably more qualified for the big house, honestly. She has escaped prosecution more times than El Chapo, perhaps Sean Penn should interview her. The woman should be prosecuted."

January 28: News Max: Trump offers to join the debate if Fox News donates $5 million to his charity!
Fox News Channel says Donald Trump offered to reverse his plans to skip its GOP presidential debate Thursday if the network donated $5 million to his charity as a "quid pro quo." "Roger Ailes had three brief conversations with Donald Trump today [Thursday] about possibly appearing at the debate — there were not multiple calls placed by Ailes to Trump," Fox News said in a statement, The Washington Post reports. In a statement Fox News said: "We explained that was not possible and we could not engage in a quid pro quo, nor could any money change hands for any reason. In the last 48 hours, we've kept two issues at the forefront — we would never compromise our journalistic standards and we would always stand by our journalist, Megyn Kelly. We have accomplished those two goals and we are pleased with the outcome. We're very proud to have her on stage as a debate moderator alongside Bret Baier & Chris Wallace."

January 27: The Hill: Trump refuses to reconsider boycott of Iowa Debate
Republican presidential candidate Donald Trump on Wednesday night lashed out at Fox News anchor Megyn Kelly in his first appearance on the network since he announced he'd boycott the next GOP debate. He also refused to reconsider his decision to sit out the network's Thursday night debate – the last before the Iowa caucuses in five days – and said he'd move forward with his own competing event to raise money for wounded veterans.

O'Reilly sought to appeal to Trump's capacity to forgive, reminding the billionaire businessman that he's a Christian, even if he doesn't attend church all that often, and that the Bible says to "turn the other cheek." Trump shot back, saying he's a regular church-goer, and that the Bible also says "an eye for an eye." "You could look at it that way too," Trump said. O'Reilly accused Trump of being "petty," and said he was allowing things that are out of his control to have outsized influence over his decision-making process.

January 25: Fox News Insider: Hillary Mocking FBI Emaill Probe Judge Napolitano said Hillary Clinton is mocking the FBI email probe. In order to get access to these kinds of document you need special codes that change hourly. So this could not have been just an oversight. It was a willful act to disregard highly sensitive classified material and to handle it as unclassified documents. "Even the FBI agents investigating Clinton's use of a personal server don't have access to those codes!" Judge Napolitano said.

January 24: News Max: Trump may skip Fox News Debate over Megyn Kelly
GOP presidential front-runner Donald Trump might skip Thursday's debate on Fox News Channel and hold his own televised town hall at the same time if the network doesn't drop Megyn Kelly from its team of moderators, his campaign manager tells New York Magazine's Gabriel Sherman. . Trump has been calling on Fox News to drop Kelly, who is scheduled to join Chris Wallace and Bret Baier as debate moderators. The trio moderated the first GOP debate in which Kelly and Trump sparred over a question about his treatment of women. Trump took up the feud again last week with a serious of tweets saying Fox shouldn't allow Kelly on the debate stage because she is biased against him. Fox responded that Kelly would not be removed from the team of moderators.

January 24: The Hill: Pataki: Clinton's Legal Issues will force consideration of an outsider: 
Former GOP presidential candidate George Pataki is predicting that Democrat Hillary Clinton's "legal issues" will force an outside candidate to jump into the 2016 White House race as a white knight. "People talk about the problems in the Republican Party, but I think Democrats have a bigger problem," the former New York governor said.  "Hillary Clinton is catering, the scandals just keep coming. She has grave legal issues that could totally prevent her from continuing her campaign, and the alternative is a self-avowed socialist who has never run anything."  Pataki added that it would not surprise him to see an "outsider jump into the race" like Vice President Joe Biden, California Gov. Jerry Brown or Secretary of State John Kerry.

January 23: The Hill: Rubio's 3-2-1 Early State Strategy, Unique but with some Risks:
Marco Rubio's campaign appears to be coalescing around a unique and potentially risky strategy to catch fire in the GOP presidential primary, one that isn't predicated on success in either Iowa and New Hampshire. The strategy, disclosed earlier this week after conversations with multiple Rubio aides, has earned the nickname of the "3-2-1" strategy—third place in Iowa, second place in New Hampshire and first place in South Carolina. It's an unconventional path in an unconventional cycle, with potential risks and rewards.

"It can work because it's the most realistic path," GOP strategist and former RNC aide Doug Heye told The Hill, noting that Rubio is in much better shape at the polls than those outside of Trump and Cruz. That means he'll need to hold strong in Iowa, jump two spots in New Hampshire and leapfrog both Trump and Cruz in South Carolina to achieve the 3-2-1 strategy.  But the strategy could falter if Iowa and New Hampshire don't sufficiently winnow the field, particularly of candidates competing with Rubio for votes. The winnowing is extremely important for the South Carolina strategy to come to fruition, as the winners of Iowa and New Hampshire will come roaring into the state with some momentum.

January 23: The Hill: Glenn Beck endorses Cruz
Conservative commentator Glenn Beck on Saturday endorsed Republican presidential candidate Ted Cruz for the White House.  He compared Cruz to the 16th president, Abraham Lincoln, and gave him a compass that belonged to the first one, George Washington.  "I'd like you to hold onto that," he said, passing Cruz the compass, "to make sure your compass is square and you stay true" to your values.   Beck said he had never endorsed a presidential candidate in his 40 years of broadcasting, but he made an exception because of the urgency of the moment.

The conservative media magnate took several shots at Trump, comparing him to a progressive in the likeness of President Obama. "The other guy has said he hasn't done anything in his life that actually makes him feel like he should ask forgiveness from God," he said of Trump. "The hubris of that is astonishing, as if for the last eight years we have watched a narcissist in the Oval Office and it has meant nothing to us."

January 23: The Hill: Cruz's plan to beat Hillary?  Tell the truth!
Republican presidential hopeful Ted Cruz says he hates the conventional wisdom that the only way for a conservative to win a general election is to run as a "Democrat-lite." "How do we win?" Cruz asked voters at an Exeter, N.H., rally earlier this week, according to the Associated Press."Washington consultants always say 'the way you win is you run to the middle.' You run to the mushy middle, you blur the distinctions," he added. "Every time we do that, we lose."   The Texas senator said he prefers his approach, which he characterized as "telling the truth with a smile."  "That's how we win — with a clear contrast," he said.

January 23: The New York Times:  Mayor Bloomberg, Sensing Opportunity,
Considers Potential White House Bid:
Former NYC Mayor Bloomberg has instructed advisers to draw up plans for a potential independent campaign in this year's presidential race. His advisers and associates said he was galled by Donald Trump's dominance of the Republican field, and troubled by Hillary Clinton's stumbles and the rise of Senator Bernie Sanders of Vermont on the Democratic side.  Bloomberg, a billionaire has in the past contemplated running for the White House on a third-party ticket, but always concluded he could not win. A confluence of unlikely events in the 2016 election, however, has given new impetus to his presidential aspirations.

The 73 year old Bloomberg has already taken concrete steps toward a possible campaign, and has indicated to friends and allies that he would be willing to spend at least $1 billion of his fortune on it, according to people briefed on his deliberations who spoke on the condition of anonymity. He has set a deadline for making a final decision in early March, the latest point at which advisers believe he could enter the race and still qualify to appear as an independent candidate on the ballot in all 50 states.

January 22: Fox News: Clinton Private Server Exposed Human Intel Sources
At least one of the emails on Hillary Clinton's private server contained extremely sensitive information identified by an intelligence agency as "HCS-O," which is the code used for reporting on human intelligence sources in ongoing operations, according to two sources not authorized to speak on the record.    Both sources are familiar with the intelligence community inspector general's January 14 letter to Congress, advising the Oversight committees that intelligence beyond Top Secret -- known as Special Access Program (SAP) -- was identified in the Clinton emails, as well the supporting documents from the affected agencies that owned the information and have final say on classification.

According to a December 2013 policy document released by the Office of the Director of National Intelligence: This designation "is used to protect exceptionally fragile and unique IC (intelligence community) clandestine HUMINT operations and methods that are not intended for dissemination outside of the originating agency."  It is not publicly known whether the information contained in the Clinton emails also revealed who the human source was, their nationality or affiliation.  Dan Maguire, former Special Operations strategic planner for Africom, has said the disclosure of sensitive material impacts national security and exposes U.S. sources.  "There are people's lives at stake. Certainly in an intel SAP, if you're talking about sources and methods, there may be one person in the world that would have access to the type of information contained in that SAP," he said.

January 14: The Hill: Rand Paul: I will not be silenced:
Presidential candidate Rand Paul released a video Thursday night during the GOP undercard debate — which he boycotted — saying he refuses to be silenced and that the Republican Party needs to allow "dissent" and a "diversity of opinion."  "I may have been excluded from the debate tonight, but I won't be silenced," he said.

Without his voice, he added, the libertarian wing of the party "wonders if they need to look elsewhere, outside of the party for representation."  Paul did not make the cut for the main stage of Thursday's presidential debates and decided not to take part in the undercard debate. He argued that he deserved a spot on the main stage and that without him, the party loses is unique perspective.  Instead, he asked that supporters join him in an online national Facebook town hall at 9 p.m. Thursday — the same time the main-stage debate is set to begin.

January 9: Fox News: Clinton may have "coached" aid how to send fax to unsecured machine:
A recently released email from Hillary Clinton when she was secretary of state appears to show her coaching an aide on how to send a fax on a non-secure system, renewing criticism about her perhaps skirting security measures.  Clinton wrote the email as part of an exchange in June 2011 that started when aide Jack Sullivan wrote to say his staff was having problems getting her documents on a secure fax.  Clinton responded by saying she hadn't received the documents and that Sullivan and his staff should "turn (the messages) into nonpaper with no identifying heading and send [it] nonsecure."

Sen. Chuck Grassley (R-IA), chairman of the Senate Judiciary Committee, called the email  "disturbing" and said it appears to show her "instructing a subordinate to remove the headings from a classified document and send it to her in an unsecure manner." Grassley also said that the June 2011 email "raises a host of serious questions and underscores the importance of the various inquiries into the transmittal of classified information through her non-government email server." "How long has the State Department been aware of this email?" Grassley also asked. "Why is it just now being released? Was her instruction actually carried out? If so, has the FBI opened a criminal inquiry into these circumstances?"

January 8: McClatchy News DC: At Least 1,340 Clinton emails contained classified information:
At least 1,340 emails that Hillary Clinton sent or received contained classified material, according to the State Department's latest update from its ongoing review of more than 30,000 emails. None of Clinton's emails was marked as classified during her tenure, State Department officials say, but intelligence officials say some material was clearly classified at the time. Her aides also sent and received classified information.  Clinton has been under fire for months for exclusively using personal email routed through a private server while serving as the nation's top diplomat. The FBI launched an inquiry into the handling of sensitive information after classified information was found in some.

January 4: The Daily Caller: Unusual Clinton Payments to the DNC raise Conflict of Interest Questions:
Hillary Clinton and the Democratic National Committee have an unusual agreement in which an entity she controls has paid millions of dollars to the political panel, even as its leadership plays a supposedly impartial role in fostering competition between the former secretary of state and her rivals for the party's 2016 presidential nomination. 
Clinton created a "joint fundraising committee" Sept. 10 that funneled big-money donations in excess of the per-campaign limit to the DNC. In the next 20 days, she raised and gave $600,000 to the DNC. Fourth-quarter 2015 fundraising reports haven't been filed yet, but the total would be in the millions.

"There is clearly an appearance that Clinton's ability to raise money for the DNC (and states) through her joint fundraising committee could influence the party during the primaries," Larry Noble, general counsel of the Campaign Legal Center and the former top lawyer for the Federal Election Commission, told the Daily Caller News Foundation.
"Clinton's ability to raise money for the DNC and Party committees gives her influence with the DNC," Noble said.

December 29: The Wall Street Journal:  Clinton's War on Women
Donald Trump last week used some typically coarse language to describe Hillary Clinton, who responded by accusing Mr. Trump of sexism while announcing that she is unleashing Bill Clinton to campaign for her. This was too ripe an opening for Mr. Trump, who is now attacking Hillary for acquiescing in Bill's predations against women.  Trump is rude and crude, but in this case he is raising an issue that rightly bears on the 2016 election campaign and the prospect of a third Clinton term. Clinton wants to use her gender both as a political sword and shield to win the White House. The purpose is to make male politicians less willing to take her on, while reinforcing her main and not-so-subtle campaign theme that it's time to elect the first woman President.

So she and her allies will try to spin any criticism as sexist. Even politically correct Bernie Sanders got this treatment after he said during a debate this autumn that "all the shouting in the world" wouldn't keep guns out of the wrong hands. Mrs. Clinton later said that "I haven't been shouting, but sometimes when a woman speaks out, some people think it's shouting." Against Republicans, she'll play the "war on women" theme non-stop.

December 26: The Hill: Political Right Outside the Beltway Livid with Speaker Ryan's Spending Bill:
Outside the Beltway, the right is livid with new Speaker Paul Ryan's trillion-dollar spending deal with Democrats.  Conservative Ann Coulter says Ryan, just seven weeks on the job, is ripe for a primary challenge.  Ryan is refusing to let the attacks go unanswered and is using his megaphone as the nation's top elected Republican to try to drown out the chorus of conservative critics.   In a nod to the critics, Ryan has also emphasized that he "inherited" the flawed omnibus bill from his predecessor, ousted Speaker John Boehner (R-OH), and that the cake was "already baked" by the time he was handed the reins in late October.   But those arguments have done little to sway some of Ryan's critics, particularly on conservative talk radio.

Laura Ingraham denounced the spending package as an "omni-bust" and said Ryan should be "regarded as a declared enemy of the Base." Mark Levin said Ryan is "already a disaster" and criticized the funding package for increasing the number of visas for foreign workers. Rush Limbaugh, the king of conservative talk radio, declared that the GOP sold the country "down the river."

Luckily for Ryan, the uproar on the right has yet to spill over into the House Republican Conference. Conservative hard-liners in Congress were disgusted with the $1.1 trillion spending deal, which boosted funding for most federal agencies. Almost all Freedom Caucus members voted against it.  But those same conservatives were aware the top-line funding levels had been set by the budget deal Obama negotiated with Boehner before Ryan came on board. And most held their fire as Ryan pushed the spending and tax-cuts package past the finish line.

December 26: Fox News: Child vaccine mandate, minimum wage hikes and more taking effect in new year
New Sex Ed and child vaccine mandates, higher minimum wages and relaxed pot penalties are among the new state and local laws sweeping into effect next week when the new year arrives.  Even pets will be affected, at least in Illinois, where a new law will make it a Class A misdemeanor to leave dogs and cats exposed to harsh weather conditions, leading to a hefty fine and up to a year in jail if convicted.  The most immediate and noticeable changes on Jan. 1 will be in wages. Some 12 states alone are expected to increase their minimum wages – many to $10 per hour.

Meanwhile, travelers from a number of states may soon have to bring their passports to the airport because their driver's licenses will no longer serve as valid identification for U.S. airport security checkpoints. New "Real ID" laws requiring a uniform federal standard for driver's licenses by the Department of Homeland Security are going into effect Jan. 1, and some states' licenses are not up to those standards.

Gun laws also have been among the top issues in states this year.   In Texas citizens will be able to carry handguns in plain view in belt or shoulder holsters as of Jan. 1. The Lone Star state is now poised to be the 45th state to issue open carry permits.
December 22: The Hill: Cruz: Attack me, my  family is off limits! Washington Post backs down!
The Washington Post retracted an editorial cartoon Tuesday evening, after presidential candidate Sen. Ted Cruz (R-TX) lashed out over the depiction of his grade-school daughters as dancing monkeys for their appereance in a presidential campaign ad.  The animated cartoon featured a Santa Claus-costumed Cruz winding a music box as two leashed monkeys danced in elf costumes. The monkeys represent Cruz's daugthers Caroline, 7, and Catherine, 4.  "Classy@washingtonpost makes fun of my girls. Stick w/ attacking me--Caroline & Catherine are out of your league," Cruz tweeted Tuesday with a link to the cartoon.

On Tuesday evening, a note from editor Fred Hiatt appeared on the Washington Post's website reading: "It's generally been the policy of our editorial section to leave children out of it. I failed to look at this cartoon before it was published. I understand why Ann thought an exception to the policy was warranted in this case, but I do not agree."  The ad featured Cruz, his wife, Heidi, and their daughters in a fake infomercial for a book of politically charged Christmas stories. Tales include "How ObamaCare Stole Christmas" and "Auditing St. Nick."

December 18: Politico: Chaos in Democratic Campaign
A civil war erupted within the Democratic Party on Friday after news that Bernie Sanders' campaign took advantage of a technological glitch to access, search and save one of Hillary Clinton's most valuable campaign assets -- her voter files.  Tension rapidly escalated throughout the day as the Democratic National Committee cut off Sanders' access to his own voter files, effectively crippling his field operation, and the senator retaliated by suing the party and accusing its leaders of plotting to hand the presidential nomination to Clinton.

The saga, to Sanders' aides, was proof of the Clinton favoritism it has long suspected at the DNC.   "The leadership of the Democratic National Committee is now actively attempting to undermine our campaign. This is unacceptable," said Sanders' campaign manager Jeff Weaver, on the eve of the third Democratic debate. "Individual leaders of the DNC can support Hillary Clinton in any way they want, but they are not going to sabotage our campaign — one of the strongest grassroots campaigns in modern history."

December 12: Bloomberg.com: Cruz Soars to Forefront of polls in Iowa:
Republican presidential candidate Ted Cruz has surged ahead to become the latest front-runner in the campaign for the Iowa caucuses, dislodging Ben Carson and opening an impressive lead over a stalled Donald Trump, a Bloomberg Politics/Des Moines Register Iowa Poll shows.  The firebrand junior senator from Texas is backed by 31 percent of those likely to attend the Republican caucuses that start the presidential nomination season on Feb. 1. Trump is a distant second at 21 percent, up slightly from 19 percent in October, but below his peak of 23 percent in August.

December 6: Fox News: Clinton Says Term "radical Islam" is an injustice to the vast majority of Muslims:
Democratic presidential front-runner Hillary Clinton declined Sunday to say that a "radical" form of Islam is behind terror attacks connected to the Islamic State and other such attacks committed by fringe members of the Muslim religion.  "I don't want to do that because, No. 1, it doesn't do justice to the vast numbers of Muslims in our own country and around the world who are peaceful people," she told ABC's "This Week."  Clinton spoke four days after Muslim husband-wife couple shot and killed 14 people and wounded dozens of others at an office complex in San Bernardino, California.   Her comments are among the latest in an intense debate on whether to call Muslims  -- who commit terror strikes such as the recent ones in California and Paris --  "radical Islamists" or "Islamic extremists."

November 28: The New York Post: Lies, Millions of Lies? – Hillary Clinton

- To hear Hillary Clinton tell it, she was named for Sir Edmund Hillary, the conqueror of Mount Everest — even though she was already 6 years old when he made his famous ascent. 
- On a visit to war-torn Bosnia in 1996, she claimed she and her entourage landed under sniper fire and had to run "with our heads down to get into the vehicles to get to our base" — although videos of her arrival show her waltzing serenely across the tarmac, waving to the crowd. 
- She blamed the 2012 attack on American diplomatic and intelligence-gathering installations in Benghazi on "a disgusting video" when she knew almost from the first moment that it was a jihadist assault that took the lives of four Americans, including the ambassador to Libya.

Now comes the recycling this month of another Clinton tall tale: that shortly before her 1975 marriage to Bill Clinton, she decided in a fit of patriotic fervor and dedication to "public service" to stroll into a recruiter's office in Arkansas and join the Marine Corps.

What are the odds that, in the immediate aftermath of Vietnam, the anti-war Wellesley graduate, who'd written her college senior thesis on "community organizer" Saul Alinsky, had a snazzy Yale Law degree, and who was already envisioning a career in state and national politics alongside Bill (then a candidate for Arkansas attorney general), would consider signing up for the Marine Corps.

November 21: CBS News: Cruz vaults into Second Place in Iowa
Donald Trump has returned to the lead in Iowa while Ted Cruz has now surged past Ben Carson into second place. Carson has slipped from a first-place tie into third.  While Iowa's Republicans generally feel Trump is ready to be commander-in-chief, Cruz scores even better on this measure, boosted by support from very conservative and Tea Party Iowans who feel he is ready to assume the post. That's more than say so about Trump, Carson, Rubio and Jeb Bush.
November 5: The Washington Post: Sanders says there is more butt to kick before the GOP's
As he filed Thursday to run in New Hampshire's Democratic contest for president, Sen. Bernie Sanders (I-VT) fielded a colorful question from someone crammed into the secretary of state's office here: "You ready to kick some Republican butt, Bernie?""There's some earlier butt we have to deal with," the Vermont senator replied, in a less-than-graceful reference to the Democratic front-runner Hillary Rodham Clinton.
October 26: Independent Journal:
Comedian Tim Allen takes on Obama
This past week when the show targeted a larger figure
— President Barack Obama — "Last Man Standing"
called for reinforcements. Going after the President is
a new thing, since as recently as 2012 ABC censored
one of Allen's Obama jokes.  Reinforcement came in
the form of a mechanic played by comedian Jay Leno,
a man who has never had a problem lobbing one-liners
in the direction of the White House.  Leno's Joe the
Mechanic discusses overregulation with Allen's Mike Baxter, and together they come to the conclusion that Barack Obama is conspiring to prevent garages from having pits.  Both Leno and Allen have been friends for years and are known by many to be car enthusiasts. Allen even appears as a special guest on the first episode of "Jay Leno's Garage."
October 25: The Daily Signal: How the Freedom Caucus Feels about a Ryan Speakership
On Sunday, two members of the House Freedom Caucus explained the group's majority support for Rep. Paul Ryan (R-WI) to become the next House speaker.  "We do have a commitment from Paul to work on changing the rules, and we may get some of those changed before the vote this coming Wednesday and Thursday," Jordan said. "So we think that's a good step."  Jordan said that Ryan "has the kind of vision and is the kind of messenger that our party needs to accomplish the things we told the voters we're going to accomplish."  Jordan said that Ryan has a "big, bold agenda and vision" that he's looking forward to passing in the House and sending to the Senate. 
Mark Meadows (R-NC) called Ryan's request to change a House procedure known as "the motion to vacate the chair" a "non-starter."  "I don't see us changing that except to perhaps make it a more open process within our conference, so there are no surprises," Meadows said. "Chairman Ryan is working with us to see how we can address that particular issue."  "There's more that we agree on than divides us," Meadows added.
[The motion to vacate the chair was made part of the House rules by Thomas Jefferson.  Because it is a rule of the House and not the Party it would take Democrat votes to change.  Getting enough votes to do this is highly unlikely.]
October 25: The Daily Signal: Why Haven't More than Six States Defunded Planned Parenthood?
Since the release over the summer of the videos, in which Planned Parenthood executives are seen and heard discussing the sale of body parts from babies aborted in their clinics, six states have stripped the organization of state's taxpayers' money.  That small number means the pro-life movement "has not done its job" in pressing state governments to act, said Kristan Hawkins, president of Students for Life of America. Republicans hold the governor's office in 31 states and, in 23 of them, enjoy majorities in both houses of the state legislature, according to the National Conference of State Legislatures.
So why haven't more states moved to deny taxpayers' money?  Governors and other officials generally say their state has "defunded" Planned Parenthood by taking one or more of these steps:
ceased funding the organization through state family planning programs.
diverted federal Title X family planning grants to other health clinics.
terminateda Medicaid contract with the organization or barred it from participating in the Medicaid program.
Casey Mattox, senior counsel at Alliance Defending Freedom, cautioned that state leaders who wish to act are "up against the Obama administration," even though he believes the administration's argument "fails on the law."   The Obama administration argues that termination of a Medicaid contract with Planned Parenthood violates the federal program's "free choice of provider" provision and has threatened legal action against states that terminate Medicaid contracts.
October 24: The Daily Caller: Hillary could face a second Congressional hearing
Hillary Clinton could be subpoenaed for a second time by the House Select Committee on Benghazi, according to committee member Ohio Rep. Jim Jordan. "If you made an agreement about her testifying once, and new material arrives that undermines the agreement, don't you have the right to subpoena her again?" radio talk show host Hugh Hewitt asked Jordan during an interview.  Jordan and the 11 other Benghazi Committee members questioned Clinton for 11 hours on Thursday about the Sept. 11, 2012 terrorist attacks in Benghazi. While Democrats mostly gave Clinton a free pass during the marathon session, Republicans quizzed her about her response following the attacks, which left Ambassador Chris Stevens and three others dead. She was also asked about how she and the State Department handled requests for additional security in Libya before the terrorist onslaught.

During Friday's interview, Jordan noted that the Select Committee plans to conduct another 20 interviews with officials across various government agencies, including the Defense Department and intelligence community. The committee  also only recently received about 5,000 pages of Stevens' emails. Jordan indicated that it's possible that any new information gleaned from those forthcoming interviews and Stevens' emails could warrant the second subpoena for Clinton. He said that the terms of Thursday's hearing were hammered out between the committee and Clinton's attorneys.

October 24: Fox News: Trump Trailing in Iowa – Now battling to regain the lead
New polls show Republican presidential candidate Donald Trump is trailing in first-voting state Iowa but his strategy so far appears unchanged -- touting his outsider status and attacking rivals like a scrappy up-and-comer. Trump on Friday attacked primary rival Ben Carson, whom he described as "super low energy" but who leads him in Iowa, according to the polls.  "The press was going crazy," Trump said at an event in Miami. "We have a 'breaking story,' Donald Trump has fallen to second place to Ben Carson. We informed Ben, but he was sleeping."

The New York real estate mogul and first-time candidate still leads in national polls. However, a Des Moines Register/Bloomberg Politics poll released Friday shows Trump now trailing Carson by 9 percentage points. And a Quinnipiac University poll released Thursday shows him trailing Carson, a retired pediatric neurosurgeon and social conservative, by 8 percentage points among Iowa Republican voters.

October 22: The Hill: Cruz tries to name street in front of Chinese embassy after Chinese Dissident!
Senate Democrats on Thursday for a second time blocked a proposal from Sen. Ted Cruz (R-TX) to rename the street in front of the Chinese Embassy in Washington for a Chinese dissident.   Cruz tried to get unanimous consent to pass a resolution that would name the street in front of the embassy "Liu Xiaobo Plaza" after Liu Xiaobo, a human rights activist currently imprisoned in China. It would also change the embassy's address to "1 Liu Xiaobo Plaza."

"Standing together with a wrongfully imprisoned Nobel Peace laureate, we should say to the wrongfully imprisoned dissidents around the world, America hears you and we stand with you," he said from the Senate floor.   But the Texas Republican was blocked by Sen. Dianne Feinstein (D-CA), who also objected to a similar request from Cruz late last month.

October 22: Politico: "Confidential" Planned Parenthood Video Leaked
Complete raw footage from the Planned Parenthood videos surfaced Thursday on the conservative website "Got News?", whose editor said he had gotten it from a House staffer despite lawmakers' pledge to keep it confidential. Editor Charles Johnson released the full footage Thursday even after the National Abortion Federation got a temporary restraining order a day earlier prohibiting any dissemination. Johnson vowed to "contest any unconstitutional prior restraint of speech."   Politico was informed in an email that the raw tapes were received from a high-ranking congressional staffer "who felt morally compelled to have them released."
October 21: The Daily Signal: Where Ryan Stands on Critical Policy Issues  
Aborton: Ryan has supported pro-life legislation and efforts to defund Planned Parenthood.
The Budget:  Ryan spearheaded several budget proposals. In 2014 he proposed to  balance the budget within ten years by cutting spending, reforming poverty programs, and reforming the health care entitlements.
Gun Rights: Ryan has been a strong proponent of gun rights, voting numerous times against background checks and in favor of pro-gun legislation.
Cuban Relations: Before learning of the human rights violations by Cuban authorities Ryan supported lifting restrictions on trade with that island nation.  Subsequently he opposed normalization of relations.
Immigration: Ryan has supported immigration reform bills that included amnesty for millions of illegal immigrants in the past.
Marriage: Ryan voted in 2006 in favor of the Marriage Protection Act, a constitutional amendment that defined marriage as being between a man and a woman. In 2007, though, he supported legislation that would ban workplace discrimination against gays and lesbians.
National Security: Ryan voted to go to war in both Afghanistan and Iraq, later opposing an early military withdrawal.
October 19: The Daily Caller: Senator Webb Throws Grenade into the Democrat Presidential Race:
Democratic presidential candidate Jim Webb is now considering running for the White House as an independent, his campaign said Monday.   The former Virginia senator, whose centrist views contrast with the liberal stances of primary opponents Hillary Clinton and Bernie Sanders , plans to discuss his future plans at a Tuesday news conference in Washington.  According to a press release, Webb will "discuss his candidacy, the campaign and his views of the political parties in the current election cycle."
October 18: The Daily Signal:  Freedom Caucus Seeks Changes to the Power of the Speakership
For the conservatives who helped push out Speaker John Boehner, finding a replacement isn't about picking someone who is as conservative as them.   The Freedom Caucus, a group of about 40 conservative lawmakers whose votes are key to leadership races, wants the next speaker to commit to numerous process and rules changes to the way the House currently operates.  These lawmakers believe the changes would allow them to advance conservative policies by empowering rank-and-file members to have more influence in the legislative process.

October 14: The Washington Post: The Republicans won't let Hillary off so easy:
If Hillary Rodham Clinton wins the Democratic presidential nomination, her Republican opponents will not let her off so easy.  On Tuesday night in Las Vegas, Clinton faced a set of Democratic rivals who seemed to lack the skill — or the will — to challenge her about her record on foreign policy, her changes­ in position, her handling of government data on a private e-mail server, or her claim to be an "outsider" after two decades in national politics.  When the former secretary of state praised Libya — now a cauldron of chaos and Islamist militias — as "smart power at its best," nobody scoffed. When she was challenged about her e-mail practices, a controversy that has concerned many voters, top rival Bernie Sanders actually stepped in to dismiss the question. Americans are "tired of hearing about" it, he said.

For a night, the Democratic primary looked like what it was supposed to be a year ago: a coronation. On stage stood one dominant candidate, surrounded by others with other goals that didn't include actually taking her down.  For Clinton, this night was a win. But it wasn't great preparation. If Clinton is the Democratic nominee, she will face a Republican candidate who sees the very things she talked about Tuesday — Libya, the e-mails and her closeness with President Obama — as weapons to use against her.

October 14: The Washington Examiner: Watchdog Probes possible Clinton Foundation Donations to Campaign
A watchdog group is asking the IRS to investigate whether the Clinton Foundation broke federal law by making payments to Hillary Clinton's failed 2008 presidential campaign. Matthew Whitaker, executive director of the Foundation for Accountability and Civic Trust, pressed the IRS on whether the nearly $350,000 the Clinton Foundation paid to rent Clinton's email list after she failed to secure the Democratic nomination was above "fair market value," which is the benchmark used to determine whether such payments constitute veiled donations rather than typical transactions.  The Clinton Foundation made a payment of $274,297 to the campaign in Feb. 2009 and another payment of $75,000 in March of that year, Federal Election Commission filings show.

October 11: WND News: Gennifer is Back – Hillary's Nightmare?
For the first time since Hillary Clinton announced her candidacy for president, Bill Clinton's notorious mistress for 12 years, Gennifer Flowers, is now speaking out, calling Hillary's bid to run in part on women's issues "a joke."  In the wide-ranging interview on a popular Sunday night radio program Flowers further accused Hillary of being "an enabler that has encouraged him (Bill) to go out and do whatever he does with women."  "She always got things on the back of her husband. … I think it's a joke that she would run on women's issues."

October 11: Breitbart.com: More Republicans Consider a Bid for Speakership
Several Republicans who aren't closely associated with John Boehner are considering a bid to become Speaker of the House, as Paul Ryan's bid is crumbling.  The two who have, at this time, the most likely ability to unite the GOP conference and achieve well more than the necessary 218 votes on the House floor are House Energy and Commerce Committee vice Chair Rep. Marsha Blackburn (R-TN) and former House Chief Deputy Whip  Rep. Peter Roskam (R-IL).  Other possible candidates include Matt Salmon (R-AZ), Ryan Zinke (R-MT) and Lynn Westmoreland (R-GA).  Even one former Congressman and Speaker, Newt Gingrich, are considering a run.

October 11: The New York Post: Fresh evidence keeps turning up about Hillary's email scandal:
Hillary Clinton's "there's no evidence of that" line of defense over her e-mail mess continues to crumble in the face of . . . new evidence.  For all her talk of how using a private e-mail account for her work running the State Department was just fine, it's now plain she left top-secret information vulnerable to hackers.  More evidence is likely to come out. The FBI's probe has now expanded to include another private server she used, a backup service with Connecticut-based Datto Inc.

And now The Associated Press has confirmed that her main server was the target of repeated cyber-attacks from China, South Korea and Germany. And those came after she left office, when her team belatedly agreed to use some threat-monitoring software. In other news, a FOIA request from the watchdog group Citizens United has uncovered the fact that Hill's chief of staff, Cheryl Mills, was forwarding classified info to the Clinton Foundation — so staff there could support Bill Clinton's work in Africa.
October 10: Yahoo News: Hillary's Poll Numbers Down 10 Points in a Week
Just days before she will take the stage in the first Democratic debate, Hillary Clinton's lead over rival Bernie Sanders has narrowed, according to a Reuters/Ipsos poll.  Clinton's support among Democratic voters fell 10 points within less than a week.  From October 4 to October 9, Clinton saw her support tumble from 51 percent of Democratic support to just 41 percent.

Her nearest competitors, Vermont Senator Sanders and Vice President of the U.S. Joe Biden, who has yet to decide whether he will run, both made gains. Support for Sanders jumped from just over 24 percent to 28 percent, and Biden rose from 16 percent to a even 20 percent in the same time period.

October 5: CNN: Biden Sounding More Like a Candidate to his Friends:
Vice President Joe Biden, who has been openly toying with the idea of seeking the Democratic presidential nomination, is now privately leaving the impression with some political allies that he is leaning toward running, according to two senior Democrats who have spoken with him in recent days.  The vice president -- directly, no longer only through his advisers -- has sounded more like someone inclined to jump into the race to challenge Hillary Clinton and the rest of the Democratic field. He has ramped up his interest in the mechanics of the race, and has become more comfortable with a candidacy, several people who have spoken to him say.
October 3: The Hill: Biden Entering the Race would Help Sanders, Reports Say
A Joe Biden presidential campaign would help Bernie Sanders by hurting Hillary Clinton, according to Democratic Party insiders and other experts.  Biden, whose ideology is more similar to Clinton's than the left-wing senator from Vermont, would siphon off more of her supporters, according to most polls. He could also help Sanders by turning the Democratic fight into a three-horse race.

"He should be leading the 'Run, Joe, Run' campaign," said Joe Trippi, the Democratic strategist who ran former Vermont Gov. Howard Dean's 2004 presidential campaign. There is deep skepticism in Democratic circles that Sanders can expand his national support much beyond his current high-water mark of around 35 percent. With Biden in the race, however, that's less of a problem.

September 29: The Daily Signal: Forensic Analysis: Planned Parenthood Videos are Authentic
A forensic analysis of undercover videos about Planned Parenthood's abortion practices are "authentic and show no evidence of manipulation or editing," according to a report released Tuesday by Alliance Defending Freedom.  The analysis was completed by Coalfire, a digital security and forensics firm that has worked on civil and criminal investigations. The firm had access to all audio and video investigative footage recorded by the Center for Medical Progress.

"The Coalfire forensic analysis removes any doubt that the full length undercover videos released by Center for Medical Progress are authentic and have not been manipulated," said Casey Mattox, senior counsel at Alliance Defending Freedom. "Analysts scrutinized every second of video recorded during the investigation and released by CMP to date and found only bathroom breaks and other non-pertinent footage had been removed."

"The investigative videos, whose authenticity was confirmed by the report, show that Planned Parenthood is an abortion-machine whose top executives and doctors haggle and joke about the harvesting and selling of baby body parts. Women deserve far better," Casey added.

September 28: The Hill: CNN: Biden qualifies for Democrat Presidential Debate – All he has to do is decide to run!
Vice President Biden has already qualified for next month's CNN debate, the network confirmed Monday.  Now all he has to do is jump in the race.  CNN confirmed that any candidate who has averaged 1 percent in at least three credible polls would be able to participate in the debate. Since most recent polls have tested Biden and found he would have double-digit support, he meets the threshold easily.

With that main hurdle past, Biden wouldn't even have to file official paperwork by the debate — the criteria says that a simple public declaration will suffice.  The loose criteria also allows for every declared Democratic candidate — former Secretary of State Hillary Clinton, former Maryland Gov. Martin O'Malley, Sen. Bernie Sanders (I-VT), former Sen. Jim Webb (D-VA) and former Rhode Island Gov. Lincoln Chafee — to take the stage on Oct. 13 in Las Vegas.

September 27: The Hill: Polls:  Trump & Carson Neck in Neck at top of the GOP field
Donald Trump and Ben Carson are running neck and neck atop the 2016 Republican presidential field, according to a new national poll.  The NBC News/Wall Street Journal poll released Sunday morning found 21 percent support from Republican primary voters for Trump and 20 percent for Carson.  Carson's support has doubled since July, when he attracted !0 percent in a similar poll.  Carson said Sunday that the poll "reflects what we've been seeing out on the road, just tremendous crowds but enormous enthusiasm."
"And I think it says a lot for the American people, because it means that they're not necessarily listening to the pundits, that they're starting to think for themselves," he added on ABC's "This Week." "And that, I think, is what it's going to take to get us off of this inexorable track toward destruction that we're on."

September 27: The Wall Street Journal:  GOP voter discontent over leadership is not easing up:
The tug-of-war within the Republican Party that helped end Speaker Beohhner's career is likely to intensify this year both on Capitol Hill and in the tumultuous GOP presidential race.  The Speaker's announcement Friday that he would leave Congress on Oct. 30 isn't expected to mollify either the House's most conservative faction -- which is determined to take an unyielding stance in the face of fiscal deadlines -- or dissatisfied GOP primary voters rooting for outsiders who have pledged to uproot Washington politics.
On Capitol Hill, tension is mounting between Republicans hoping to notch incremental progress in dealing with a Democratic president and hard-liners who say they would be willing to shutter the government. That struggle will play out both in House GOP leadership elections over the next few weeks and as lawmakers tackle several deadline-driven issues this winter, including a longer-term budget deal and the need to raise the federal borrowing limit, known as the debt ceiling.

September 26: Associated Press: Conservatives to GOP: Defy us at your own peril!
The Republican Party's conservative wing, pumped up by House Speaker John Boehner's stepping down, is warning the 2016 presidential candidates that defying its wishes will come at their peril.  Religious activists forcefully conveyed this message Saturday: embrace our uncompromising stance against abortion rights and gay marriage, among other priorities, even if doing so risks a federal government shutdown.

September 26: National Review: Mitch McConnell "Next Guy in the Cross Hairs"
Senate Majority Leader Mitch McConnell (R-KY) will be the next target of conservatives frustrated with party leadership, according to one of the conservative representatives who pressured House Speaker Boehner in the weeks leading up to his resignation. "Next guy in the crosshairs will probably be McConnell," Representative Matt Salmon (R-AZ) said in a text message to Senator Mike Lee (R-UT).  
Lee's response is that he doubts that will happen. Still, Salmon's speculation reflects a theory of Boehner's struggles that is common among the outgoing speaker's friends and foes alike — that his unpopularity among the grassroots stems more from McConnell's failure to take advantage of the Senate majority than anything House Republicans have done. If that's true, then Boehner's departure can hardly be expected to ease the tensions between GOP leadership and the conservative base or preempt more leadership fights in the future.

September 25: The Hill: Odds of shutdown shrink with Boehner's exit
House Republicans are confident they will avoid a government shutdown after the sudden announcement on Friday that Speaker John Boehner (R-OH) is stepping down.  "I think with the Speaker's decision, the odds of a shutdown are much less likely," Rep. Jolly (R-FL) said. "Because the 'shutdown caucus' as I call them has a small victory, and they can move forward knowing that perhaps there's a bigger battle they can fight in the coming weeks."

House Republicans are coalescing around a short-term government spending bill, just in time for the Oct. 1 deadline to fund the government. One day earlier, Congress appeared headed toward a shutdown, with leadership unable to calm the raucous internal debate sparked by the recent Planned Parenthood video controversy.  Several dozen conservative members told Boehner they would refuse to back any spending bill that included funds for Planned Parenthood — an outcome that could have forced a shutdown. But one of those members, Rep. Fleming (R-LA), said Friday that members were no longer expecting a showdown.
September 25: The Hill: McCarthy (R-CA) seen as possible successor to Boehner
House Majority Leader Kevin McCarthy (R-CA) is seen as the favorite to succeed Rep. John Boehner (R-OH) as Speaker.  Several lawmakers are talking about McCarthy, the second-ranking House Republican, as the odds-on favorite in the wake of Boehner's surprise decision to leave Congress at the end of October.  "It's important that our conference comes together behind, I assume, Kevin McCarthy," said Rep. Greg Walden (R-OR), the head of the National Republican Congressional Committee. He called for his colleagues to move beyond intraparty strife and rally around McCarthy.

Rep. Paul Ryan (R-WI), chairman of the House Ways and Means Committee, said he wasn't interested in Boehner's job and that he assumed it was McCarthy's for the taking.  Conservatives in the House Freedom Caucus have held informal talks about a leadership team that could include McCarthy as Speaker, with other conservatives below him.
 
September 25: The Hill: Cruz: Republicans have failed to deliver under Boehner's leadership
Sen. Ted Cruz (R-TX) basked in Speaker John Boehner's (R-OH) resignation announcement, saying that Republicans had failed to deliver on any of their electoral promises under his leadership.  Speaking Friday at the Values Voter Summit in Washington, the 2016 presidential hopeful learned of Boehner's resignation announcement from reporters while standing at a lectern during a press conference on religious liberty. 

"There's a frustration across this country," Cruz said. "It's not complicated to understand why. Every election Republicans promise to fight for American principles, and then the day after the election we come to Washington and we don't fight for any of the principles we said we'd fight for."

September 25: The New York Times: Boehner to Resign from Congress
Speaker John Boehner, an Ohio barkeeper's son who rode a conservative wave to one of the highest positions in government, said Friday he would relinquish his gavel and resign from Congress, undone by the very Republicans who swept him into power.  Mr. Boehner, 65, made the announcement in an emotional meeting with his fellow Republicans on Friday morning as lawmakers struggled to avert a government shutdown next week, a possibility made less likely by his decision.

Mr. Boehner told almost no one of his decision before making it Friday morning. "So before I went to sleep last night, I told my wife, I said, 'You know, I might just make an announcement tomorrow,' " Mr. Boehner said at a news conference in the Capitol. "This morning I woke up, said my prayers, as I always do, and thought, 'This is the day I am going to do this.' "
September 25: Fox News: Sign off on change in job status for top aide Abedin
Documents released by a conservative watchdog group Thursday show Hillary Clinton personally signed official forms in 2012 that allowed her top aide to attain status as a special government employee (SGE), despite the Democratic presidential frontrunner's denial of any involvement in the situation during a recent interview.
The arrangement enabled Huma Abedin to work both for Clinton at the State Department and the corporate consulting firm Teneo, as well as carry out duties on behalf of the Clinton Foundation. Abedin's status has led some lawmakers to raise questions about the possibility of conflicts of interest during Clinton's time as secretary of state.

September 23: Politico: Trump: Will Not Appear on Fox News Channel in Foreseeable Future
Citing unfair treatment, Donald Trump said Wednesday that he is not going to appear on any Fox News shows "for the foreseeable future."  ".@FoxNews  has been treating me very unfairly & I have therefore decided that I won't be doing any more Fox shows for the foreseeable future," Trump tweeted.

September 18: USA Today: Six Corporate Giants are bailing out of the Clinton Global Initiative
More bad news for the Clintons. With Hillary's presidential campaign slipping in the polls against Sen. Bernie Sanders and facing a potential fresh challenge from Vice President Joe Biden, six giants of the corporate world are bailing out on the Clinton Global Initiative.  On September 26th CGI, a branch of the Clinton Foundation, convenes its 11th annual meeting with a star-studded cast. Bill and Chelsea Clinton will be joined by other notables including far left wing advocates like  George Soros.  Missing, however, will be more than a million dollars from a who's who of corporate behemoths that sponsored the meeting last year. Six high-profile firms ended their cash donations, to be replaced with only one similar high-profile corporate donor so far. 

Backing out of the event this year are the electronics company Samsung, oil giant ExxonMobil, global financial firms Deutsche Bank and HSBC, and accounting firm PwC (PricewaterhouseCoopers). Hewlett-Packard, which just announced major layoffs, will be an in-kind donor instead of a cash contributor, and the agri-chem firm Monsanto has cut back its donation. Dow's name is missing from the donor list as well, but the chemical company's exit is not confirmed.

September 18: The Washington Post: Can Fiorina Capitalize on Post-Debate Buzz?
Her strong performance at the second Republican presidential debate has put a new spotlight on former Hewlett-Packard chief executive Carly Fiorina's long-shot bid for the 2016 nomination. Whether she can turn buzz into momentum, however, hinges on overcoming a set of substantive and logistical challenges.  Until now, Fiorina has been running near the back of the pack. One question ahead is whether she can quickly build a top-tier organization to go with her new status as a serious contender. Another is how well her corporate record will stand up once voters start examining it more closely.

September 18: The Hill: Democrats Might Not Save Boehner:
Speaker John Boehner (R-OH) shouldn't count on Democratic support if conservatives in the GOP conference attempt to oust him, Rep. Chris Van Hollen (D-MD) said on Friday.  "I cannot say that he can count on the support of Democrats," the top Democrat on the House Budget Committee, said at a Christian Science Monitor breakfast.  "My view is that the Republican caucus will have to make its own decisions," he added.

The Maryland Democrat, who's running for the Senate next year, went on to say he would have to think "long and hard" about that question again if there is a motion to vacate Boehner from the speakership. "My view is that the Republican caucus should find its leader," he said. Van Hollen is in a unique position because he's being attacked by the left from his Democratic competitor Rep. Donna Edwards (D-MD) in that Senate race. If he were to express support for Boehner, it could open up new attacks from Edwards and the left. His comments are also noteworthy because most Democratic leaders have refused so far to weigh in on the issue of Boehner's future.

September 18: The Hill: McCarthy Rips GOP-led Senate
House Majority Leader Kevin McCarthy (R-CA) unloaded Friday on the Republican Senate, arguing the chamber is standing in the way of progress on conservative priorities such as tax reform and repealing ObamaCare.  "What's stopping us is the Senate," McCarthy told host Martha MacCallum on Fox News's "America's Newsroom."  "In the House the latest metrics show this is the second-most productive Congress with any Republican minority," he said.
McCarthy, frustrated with the lack of progress in the Senate,  specifically took aim at the Senate rules, where 60 votes has become the standard for passing most legislation.  "We all watched 'Mr. Smith Goes to Washington' and we understood what a filibuster is — you stood on the floor and talked," he said.  "Today, that's not the case," he said. "Inside the Senate you have to have 60 votes instead of a majority [to get anything done]."  "You know what? That's not in the Constitution. That's a rule."

Calls for ending the filibuster flared again this week after Senate Democrats blocked action on a resolution disapproving the Iran nuclear deal. Fifty-seven House Republicans sent a letter to McConnell this week urging him to change the Senate's rules.