2nd Amendment and Gun Control Issues

March 5: KTRH Radio: Facebook policies restricted advertising of gun trigger lock
Policies at Facebook and Google meant to block online ads for guns are also blocking new safety devices.  Omer Kiyani is founder of Sentinl Inc., which developed Identilock, a fingerprint-activated trigger lock.  But he's having a hard time gaining any market share because the online giants are constantly flagging his ads.  He's been told he's more than welcome to advertise Identilock, but his ad cannot feature a firearm.  "It's the fastest trigger lock on the planet, but it's a struggle to show a product that is supposed to secure a gun without a gun," he says. "And any visual of a gun is automatically blocked."

March 5: The Daily Caller: County establish gun sanctuaries in four states
Counties in Illinois, Washington, Oregon and New Mexico have declared gun sanctuaries, according to Reuters, in response to legislation they believe is an infringement on the 2nd Amendment to the U.S. Constitution, which guarantees the right to keep and bear arms. All four states have Democratic majorities and governorships. 
Sixty-three municipalities in Illinois have passed some type of measure and more are likely, according to Dave Campbell, a member of the board of Effingham County, Illinois, in an interview with Reuters. "If they want to have their own laws, that's fine. Don't shove them on us down here," Campbell said.  Meanwhile half the counties in the State of Washington are prepared to declare gun sanctuaries.


February 26, 2019: The Hill: House to vote on gun background check legislation
The House is slated to vote Wednesday on landmark legislation to require universal background checks for gun sales, a top priority for Democrats.  It will mark the most significant gun control vote in years after the Senate failed in 2013 to pass similar bipartisan legislation to expand the federal background check system.


February 18: Fox News:  California hits stumbling block over gun collection program
Authorities in California are struggling to enforce a state law that permits officials to seize firearms from people with previous criminal convictions or mental health issues – running into staffing and budgetary issues that have contributed to a massive backlog of guns marked for confiscation.  The law set aside $24 million for seizure programs, had a goal of confiscating around 20,000 guns over three years. But six years later, according to reports, there are still roughly 9,000 of those guns out there, with more being added to the list yearly.

February 14: The Hill: Pelosi warns GOP; declaring a national emergency would
open the way for a Democrat president to do the same for restricting guns
Speaker Pelosi (D-CA) on Thursday issued a warning to Republicans poised to support President Trump's decision to declare a national emergency at the southern border: the next Democratic president, she said, could do the same on guns. "A Democratic president can declare emergencies, as well," Pelosi told reporters in the Capitol. "So the precedent that the president is setting here is something that should be met with great unease and dismay by the Republicans."

February 9: Associated Press:  Gun-seizure laws grow in popularity
In the year since the deadly mass shooting at a Florida high school, more and more states have passed laws making it easier to take guns away from people who may be suicidal or bent on violence against others, and courts are issuing an unprecedented number of seizure orders across the country.  Nine states have passed laws over the past year allowing police or household members to seek court orders requiring people deemed threatening to temporarily surrender their guns, bringing the total to 14. Several more are likely to follow in the months ahead.

April 18, 2018: The Daily Caller: $25 million pledged to stop concealed carry
Everytown for Gun Safety and its billionaire founder and funder, former New York City Mayor Michael Bloomberg, have pledged to spend $25 million to prevent national concealed carry reciprocity from becoming law on Capitol Hill, to increase their gun control efforts in state capitols and to oppose pro-Second Amendment candidates in the rapidly approaching 2018 midterm elections.

We know the good news. We have elected a President who has pledged to respect our citizens' right to keep and bear arms and we have a new Supreme Court associate justice who has said he will respect the Heller decision reaffirming the individual right to keep and bear arms.  As a result, gun owners may think that they can rest easy. Unfortunately, that's not the case. The true believers of the gun control movement will never rest.

April 14: Independent Journal Review: Marine Cop gets three years for bring a gun into New Jersey!
According to ABC7, Governor Christie has commuted the sentence of an active duty marine sergeant who brought his licensed, legal sidearm into New Jersey.  That "mistake" ended this decorated and otherwise honorable military police career and without action by the Governor he will serve a three year sentence.  The Sgt. served three tours in Iraq and Afghanistan and received medals for bravery.

April 4: The Daily Caller: Rifle used by OK homeowner for self defense the
4th Federal Circuit says should not be available
An Oklahoma man last week defended himself from home invaders with the same type of rifle that the U.S. Court of Appeals for the Fourth Circuit recently ruled Maryland citizens did not have the right to own.  The 23-year-old, Broken Arrow, Oklahoma, man was jarred awake by the sound of what turned out to be three masked men breaking through a glass door of the home owned by his father. The man armed himself with an AR-15. He confronted a criminal trio dressed in black, wearing masks and gloves. He fired in self-defense killing all three.

A knife and brass knuckles were recovered by police. The incident, as regrettable and unfortunate as it is, shows the wisdom of the 2008 Heller decision in affirming the individual right to keep and bear arms that are in common use. The case provides a real-world counterargument to the faulty logic of the Fourth Circuit's Kolbe v. Hogan decision.

March 24: The Daily Caller: Britain's response to terrorist attack?  Keep 90% of their police officers unarmed!
The officer stabbed in Wednesday's terror attack in London was unarmed, like more than 90 percent of the British police force.  A cornerstone principle of the Metropolitan Police in London is that guns send the wrong message to communities by provoking crime rather than preventing it. Most officers are only equipped with batons, handcuffs, a mace and in some cases, stun-guns. A small number of specially-trained officers are the only ones carrying guns on patrol. These include counterterrorism police and some officers in high-risk areas like the Parliament.

While countries such as Germany, France and Belgium have put more armed officers on the streets in response to a wave of terror attacks around the continent, the United Kingdom has maintained its "policing by consent" approach to security. The Metropolitan Police increased the number of armed officers by 600 after the truck attack in Nice last July, but the total number is still a mere 9 percent of the entire force.

February 15: The Daily Caller: Bill to consider eliminating the $200 federal transfer tax on handgun silencers
A House bill, entitled the Hearing Protection Act, sponsored by Jeff Duncan (R-SC) intends to remove the regulation of tax stamps from gun suppressors. Once dismissed by Congress, the bill may have a chance under a pro-gun rights president, Donald Trump, especially since Trump's son Donald Jr. met with the CEO of a manufacturer of a suppressor device and tried it out in the field. The bill would eliminate the $200 transfer tax on firearm silencers. It would also treat any person who acquires or has a firearm silencer as "meeting any registration or licensing requirements of the National Firearms Act with respect to such silencer. Any person who paid a transfer tax on a silencer after October 22, 2015, may receive a refund of such tax," the legislation states.  Ownership of suppressors is legal in most states.


February 15: The Daily Caller: Senate passes resolution rolling back Obama's gun control rule
Five members of the Democratic caucus sided with Republicans Wednesday to roll back an Obama-era gun control regulation aimed at Social Security recipients. The Senate passed HJ Resolution 40, which reversed a last-minute regulation established by the Social Security Administration in December 2016 that allowed the agency to give information to the National Instant Criminal Background Check System (NICS) on recipients of disability insurance and Supplemental Security Income (SSI) if the government concluded they were mentally unstable.  Those supporting the resolution argued the Social Security Administration rule was written too broadly and would ensnare those who were not dangerous to the public. Gun control organizations argued that repealing the rule would more easily place guns in the hands of mentally ill individuals.

February 14: The Daily Caller: University of Massachusetts Refuses 4H Gun Safety Program
The Gun Owners' Action League of Massachusetts today blasted UMASS officials for stopping the launch of a statewide 4-H program for kids throughout the Commonwealth that would teach gun safety and promote youth shooting sports. Massachusetts is one of only two states that do not run a 4-H Youth Shooting Sports program.  Startup funding of $60,000 for the program was promised by the Division of Fisheries and Wildlife (MassWildlife) for three consecutive years to support a 4-H Shooting Sports Coordinator position and training at UMASS. In total the program would have supported over 1,000 youth at more than 50 outdoor locations across the state.

"It's disturbing to think that our Massachusetts state college system would not support a highly successful program run by 48 other state colleges across our nation," said Mandy Deveno, a Massachusetts 4H volunteer and a proponent of the Youth Shooting Sports Program. "It's clear that UMass doesn't want to be associated with the positive use of firearms."

January 31: The Los Angeles Daily News: Attackers Don't Need Guns – Knife Attack in LA outside CNN offices
An officer-involved shooting and an apparent stabbing have taken place near the CNN building in Hollywood, the Los Angeles Police Department confirmed Tuesday.  CNN reporter Maeve Reston witnessed some of the chaos and said on Twitter that she saw the suspect trying to stab people.  "Unclear how many stabbing victims there are, but suspect ran down Sunset Blvd. trying to stab people outside our CNN office in Hollywood," Reston tweeted at 2:19 p.m.

January 13: The Daily Caller: Trump Court Nomination may determine two important 2nd Amendment cases:
Trump promises to make his supreme court nomination within two weeks of taking office and it may be coming none too soon.  There are two 2nd amendment cases heading the court's direction!

Peruta v. California is a case that centers around California's "may issue" law – which has become a de facto "no issue" due to the "good cause" requirement. The stakes on this case couldn't get any higher. While most of the country is under a shall-issue or constitutional carry, there just is not much hope for advancing shall issue in places like California, New York, New Jersey, or Maryland legislatively.

Binderup v. Lynch, the second case, could greatly narrow some of the provisions of 18 USC 922(g)(1) – Unlawful Acts.   By narrowing the scope of 922(g)(1), this will chip away at the notion that an anti-Second Amendment Congress can just add new categories of prohibited persons. This is an important bulwark to set when you consider what is happening in California to gun rights.

Trump's nominee could tip the current 4-4 tie in the pro-2nd amendment direction. You can expect a major confirmation battle as a result. The good news is that in 2018, there are a lot more Senate Democrats up for election and many are from states that Trump carried.  These members will need to choose between Senator Chuck Schumer and their constituents! 

December 29: Fox News: Eagles Quarterback buys shotguns for his entire offensive line:  
The Philadelphia Eagles offense is definitely set up to use a "shotgun" formation.  Rookie quarterback Carson Wentz bought each of his offensive linemen a personalized Beretta shotgun for Christmas, a twist on the time-honored tradition of a quarterback rewarding the men who keep him upright each week, ESPN reported.  The shotguns are being engraved with each player's number on the butt of the weapon, which is believed to be a Beretta Silver Pigeon – a $2,000 model.

December 24: The Daily Caller: It looked dismal 240 years ago when
Washington took daring action! Christmas 1776
General George Washington was facing a dilemma. He had limited supplies, desertions, and the prospects of ending enlistments looming.  He decided to mount a surprise attack in a snow storm during Christmas and against German troops (not British) in Trenton.  Miraculously things started to fall into place!  Reinforcements arrived and the hessian troops were not on high alert because of the bad weather and from their drinking the night before.  Washington's attack was a complete rout with only three Americans killed and six wounded.  The attack boosted the morale of the beleaguered American forces that carried them through the end of the Revolutionary War.  

December 23: The Daily Caller: "Perp" tries to hold up a Subway and gets bullet in the chest for his troubles:
Officials a Pittsburgh television station that the armed perpetrator entered the Subway store demanding cash, and that one of the two employees, who said he felt threatened, shot the robber in the chest.  "One of the employees who has a concealed carry permit and has a firearm apparently felt threatened for him and the other employees in the store, and shot the actor at least once," Pittsburgh police spokeswoman Emily Schaffer said.  The would be robber fell to the ground but managed to drag himself out of the store to a man waiting for him in a car. The robber was driven to the hospital and is in critical condition.

December 9: The Daily Caller: Ohio Legislature Passes Campus Concealed Carry Bill
It could soon be legal to carry concealed weapons into daycare centers, colleges and private aircraft in Ohio.  The state legislature passed a bill Friday morning that provides the authorization;  it passed 22-8 in the Ohio Senate and 68-25 by state representatives.  The bill is on the way to Gov. John Kasich, who is expected to sign the legislation. In 2011, Kasich approved another bill that allowed concealed guns to be carried into state bars.  The legislation was swiftly approved following what many believe to be a terrorist attack at Ohio State University. Before being shot dead, Abdul Razak Ali Artan drove into a crowd, exited his vehicle  and began stabbing other students with a butcher knife.

December 8: The Daily Caller: Why the Appointment of the Solicitor General is
Critically Important to Second Amendment Rights:
Not many people can name who the Solicitor General is, but keep this fact in mind: Five Solicitor Generals, including current Justice Elena Kagan, have become Supreme Court Justices since the office was established in 1870. Two members of the current Supreme Court, Sam Alito and Chief Justice John Roberts, worked in that office.

Relations between the Solicitor General's office and the Supreme Court can get very cozy. The Solicitor General will argue as many as nine cases a year, while others in the office easily rack up as many as five cases a year. Most lawyers never even get the chance to appear before the Supreme Court.

December 5: The Daily Caller: GOP Congressman Considering Concealed Carry Across State Borders:
Now known as the Concealed Carry Reciprocity Act of 2017, the bill would allow a person with a concealed carry license from one state to carry a concealed handgun in any other state that permits its resident to concealed carry, as long as the person is not banned from possessing or transporting a firearm under federal law. The bill excludes carrying "a machine gun or destructive device," and the person must follow "the restrictions of that state."

"Our Second Amendment right doesn't disappear when we cross state lines, and I plan to introduce legislation in the first days of the 115th Congress to guarantee that. The Concealed Carry Reciprocity Act of 2017 is a common sense bill to provide law-abiding citizens the right to conceal carry and travel freely between states without worrying about conflicting state codes or onerous civil suits," Hudson wrote in a statement to The Daily Caller. "As a member of President-elect Trump's Second Amendment Coalition, I look forward to working with the administration to advance policies that support and protect our right to keep and bear arms."

December 3: The Daily Caller: The Benefit of being Mr. Gray and Keeping a Low Profile
Part of responsible concealed carry is not looking for trouble, and the importance of doing so is two-fold. The first is that not looking for trouble means that trouble may not find you that easily. (Granted, it just might anyway; you never know what may happen.) The second is that a person who seeks out confrontation could be painted in a negative light in the wrong situation.  One aspect of not looking for trouble is – to some degree – adopting a persona sometimes referred to as "Mr. Gray" or a "gray person." This means a person that blends in, doesn't really stand out, doesn't seem to demand the attention of others. It's not really one aspect (such as dress) but rather a number of them.

For instance, not wearing clothing with an abundance of designs and logos. Such a person isn't likely to be a target, because such a person is easily overlooked.

November 29: The Independent Journal: Students at Ohio State Seek Campus Carry following attack
In the wake of the horrific Ohio State University knife  incident that left 11 people injured and the suspect killed, an OSU student organization is taking matters into their own hands. Their right to self-defense, to be more specific.  Buckeyes for Concealed Carry on Campus, a chapter of the national group, Students for Concealed Carry, posted a public statement on their Facebook page and created an online petition via Change.org asking the Ohio Senate body to revise HB 48. The law currently allows campus carry in Ohio, but delegates that decision to each individual school and reduces the penalty of having a gun on campus from a felony to a misdemeanor. Unlike the Texas version, of "campus carry," Ohio State University was allowed to opt out of allowing permit holders to carry firearms on campus.

November 11: The Daily Caller:  Californians once again vote for more crime and less freedom
In California, there were a large number of propositions on the ballot this year. Some were quite inconsequential, but some were extremely important and will affect the average citizen in their daily lives.  Prop 57, which passed by an overwhelming majority, would release thousands of "non-violent" felons – like those who have been convicted of rape, human trafficking involving sex acts with minors, domestic violence involving trauma, discharging a gun on school property, or failure to register as a sex offender – on to the streets of California.  These felons are now eligible for early release.

The voters of California also decided to
pass Proposition 63, which in addition to a few
other things, makes it illegal to purchase ammo
without a special permit.  This unconstitutional
proposition was pushed almost solely by
Lieutenant Governor Gavin Newsom. It
was originally billed as the "Safety for All"
act, and Newsom found significant
assistance in funding the push to pass this
in anti-gun billionaire, Michael Bloomberg.

November 5: The Daily Caller:  What is an acceptable reason
to obtain a concealed carry permit in "May Issue" states?
May-issue states are known for making it difficult, if not impossible, for people to get a license to carry a gun, preventing millions of people from the means of defending themselves. Many of these states are also hotbeds of criminal activity, meaning the authorities only want police to deal with a problem that police clearly can't entirely solve. To get a permit in restrictive states, a person usually has to show good cause to be issued a permit. What constitutes "good cause"? Usually, a person has to demonstrate that they face a real threat to life or property due to exigent circumstances or what they do for work, such as proprietors of jewelry stores. Mere self-defense may not be enough.  In real life the decision often rests with the issuing authority.

In California applicants must "show cause" and be of "good moral character."  Reveal News reported that since 2008, only one permit was issued by the San Francisco County sheriff. Since 2010, the San Francisco PD has issued three, of which only two were active as of 2014. Meanwhile there were 7,647 active permits in Fresno County.

September 26: The Daily Caller: War on Terror or a War on Guns?
Sadiq Khan, the mayor of London, was in New York City recently on an official visit. Commenting on the bombs that exploded while he was in town, he opined that such attacks are now simply "part and parcel" of life in major urban centers.   In the last several months there's been a great deal of talk about how to address this "new normal," including the need for a so-called "no fly, no buy" gun sales ban, pursuant to which persons on secret federal watch lists would be ineligible to legally purchase firearms. Many groups, including the NRA, oppose such proposals for the use of "vague and overbroad criteria and secret evidence to place individuals on blacklists without a meaningful process to correct government error and clear their names," resulting in law-abiding Americans wrongly being prohibited along with known or suspected terrorists.

August 24: Reuters: Chicago's detective force dwindles as murder rate soars:
In a city with as many as 90 shootings a week, homicides this year are on track to hit their highest level since 1997. Chicago has one of the most stringent gun control laws on the books which all goes to show that gun control laws don't seem to deter criminals from getting and using them.  Chicago, with a population of 2.7 million, has more shootings and homicides than any other U.S. city, according to FBI and Chicago police data, and more shootings by law enforcement than other major cities, according to police department figures on officer-involved shootings compiled by Reuters. Its police department is under federal investigation for the use of lethal force by its officers.

August 23: The Dallas Morning News:  Federal Judge Denies UT Professor's Request to Block Campus Carry.
An effort by three professors from UT in Austin, TX, to block the implementation of the state's divisive campus carry law has failed, after a federal judge on Monday denied their request for a preliminary injunction.  U.S. District Judge Yeakel, ruled just two days before classes begin at UT, rejected the key arguments made so far against the firearms measure. Among those were the notions that allowing guns in classrooms violates free speech and equal protection rights. 

The judge said the professors had "failed to establish a substantial likelihood of ultimate success on the merits of their asserted claims."  "It appears to the court that neither the Texas Legislature nor the Board of Regents has overstepped its legitimate power to determine where a licensed individual may carry a concealed handgun in an academic setting," he wrote in the opinion.

August 21: The Daily Caller: Germany's Nationalist Party Wants to Give People the Right to Bear Arms
Frauke Petry, the leader of Germany's nationalist party Alternative fur Deutschland, wants to give Germans the right to own guns in order to protect themselves.  Germany has some of the strictest gun laws in the world, and very few gun related deaths each year. After a man shot nine people with an illegal gun at Munich mall in July, politicians called for even tighter legislation. Petry, on the other hand, wants to make guns more accessible for the people.  "Every law-abiding citizen should be able to defend themselves, their family and their friends," Petry said in an interview with Funke Media Group Saturday.

August 13: The Daily Caller: The Media are lying to hide Hillary's animosity to the Second Amendment /
This is the state of "journalism" today. Members of the media who desperately want Hillary Clinton to be elected president are stooping to unprecedented lows, abandoning all pretenses of impartiality, forfeiting whatever remnant of credibility they might otherwise have, trying to prevent voters from realizing that Hillary Clinton fundamentally opposes the individual right to keep and bear arms.

The Washington Post, to single out one of the worst in this regard, is worried that voters agree with Republican candidate Trump that if Clinton were elected, she would "essentially abolish the Second Amendment."  Knowing that Clinton has supported licensing gun owners, registering guns, and prohibiting the sale of firearms other than so-called "smart" guns, the newspaper says that Clinton's presidential anti-gun agenda should also include "requiring all gun owners to be licensed" and requiring "fingerprint readers and other safety devices on guns sold in the United States."

August 4: Breitbart News: FBI: July was 15th straight month of Record Background Checks:
The latest figures from FBI show that July 2016 was the 15th consecutive month of record background checks for gun sales.  The previous July record was set in 2015, when there were 1,600,832 background checks. But the FBI reports that July 2016 there were 2,197,169–an increase of nearly 600,000 checks.   The record breaking trend began in May 2015, when 1,580,980 checks set the record for the highest number of background checks performed in any May on record. It was reported that the record breaking pace then continued month after month, with June 2015 setting the record for the highest June on record, July 2015 for the highest July, August for the highest August, and so forth.

August 2: Fox News:  Maine restaurant won't serve customers who like guns:
After the terror attack in Orlando, a restaurant owner in Portland, Maine, wanted to do something "outside the box" in order to solve the problem of "gun violence" in America.  So she wrote a post on Facebook.  Anne Verrill, owner of two Portland-area restaurants, wrote on Facebook that anyone who owns—or even supports an individual's right to own—an AR-15 semi-automatic rifle, may "no longer enter either of my restaurants, because the only thing I want to teach my children is love."  The post was deleted after a bunch of people on the internet who like guns found out about it and threatened to boycott.

August 1: BBC News: New Texas gun control law allows concealed guns on campus:
A new law has come into effect in the state of Texas that allows students to carry concealed guns on campuses.  Students aged 21 or over who have a concealed handgun permit may take guns into classrooms, under the new law.  Texas has now become one of eight US states that allows students to carry guns into college buildings.
Many higher education officials and students are concerned the law may discourage students from attending universities in the state.  But supporters of the law argue it is "critical" to self-defense and upholding constitutional rights.

August 1: The Washington Post:  Democrat VP Candidate follows which way the winds are blowing on Gun Control
In more than two decades as a political figure in Virginia, a Southern state with a strong gun tradition and historically lenient firearm regulation, Democrat Vice Presidential candidate Tim Kaine has pivoted numerous times on guns, in style and substance, depending on the political climate, the office he sought and particular events.

As an urban mayor he was determined to reduce gun deaths. As a statewide  candidate he embraced the Second Amendment and promised not to tighten gun laws. He has become quiet on the issue at times, and played offense at other moments. As he served in different political roles, in a changing Virginia, Kaine has tailored his stance as the politics surrounding guns have evolved.

July 15: McClatchy DC:  For Black Gun Owners Gun Rights is a Civil Rights Issue
In February 2015, Philip Smith started a Facebook group to make space for the often-overlooked concerns of law-abiding, license-carrying gun owners who happen to be African-American.   Smith was tired of feeling conspicuous as the only black guy at the gun ranges he visited. Surely, he thought, there must be others out there, dealing with the same suspicions he faced when passersby glimpsed the Glock on his hip.  A year and a half later, Smith counts more than 11,000 members, representing all 50 states.

Smith's forum reflects what researchers see as growing interest among African Americans in gun ownership. But becoming a black licensed gun owner is not a risk-free prospect, a fact brought to light this month by the police shooting of Philando Castile, who had a permit to carry a concealed weapon when he was shot in his car July 6, and by the presence at a Dallas rally of perhaps 30 marchers July 7 openly carrying their rifles. Dallas police mistakenly labeled a black licensed gun owner as a "person of interest" after gunman opened fire, killing five police officers.

June 23: The Hill: Senate Majority Leader Quashes Senate Gun Control Effort
Senate Majority Leader McConnell (R-KY) on Thursday cut the legs out from a bipartisan effort to keep suspected terrorists from buying guns.  [See related column]  In doing so he provided cover for vulnerable Republicans who wanted to be seen as supporting the effort, but did not want to cross the National Rifle Association.

McConnell had promised a vote this week to moderate Senator Susan Collins (R-ME) on her bipartisan measure barring people on two key terrorist watch lists from buying guns or explosives.  But what he scheduled was not what she had in mind.  Instead of setting up a vote to add the Collins legislation to the pending appropriations bill on the Senate floor, McConnell scheduled a vote to discard it.  The Collins bill survived that test in a 46-52 vote, but it fell far short of winning 60 votes, the threshold necessary to overcome procedural hurdles thereby precluding if from moving forward. 

June 23: The Foundation for Economic Education: You Can't Legislation a stop to the Orlando Shooting
The Orlando Pulse nightclub mass murder understandably has inspired calls for legal solutions to prevent such things in the future. It touches on the core reason people think we need government: to protect our lives from violence.  The legislative efforts focus on three different areas where some Americans desire more attention: the presence of Islamic radicals in our nation, the "hate speech" thought to possibly motivate such violence, and the ability to obtain the weapon used.

If you believe any amount of harassment or restrictions on the innocent's ability to peacefully move through American life unmolested is meaningless in the face of a vanishingly small possibility that you might prevent a murder or murders from occurring, then the arguments against increased invasions on your privacy or restrictions on the purchase of a gun will have little to no impact on your views.  Those who cherish freedom, however, will stand in your way as you try to legislate their protected rights and freedoms away.

June 21: The Hill: Democrat and Moderate Republican Senators Roll Out "bipartisan" Gun Control Bill
On Tuesday, Senators including liberal Senator Susan Collins (R-ME) rolled out a bipartisan bill aimed at stopping suspected terrorists from buying a gun, as lawmakers try to overcome a stalemate on the issue.  "Essentially we believe that if you are too dangerous to fly on an airplane, you are too dangerous to buy a gun," Collins said.  The legislation would allow the attorney general to block the sale of a gun if an individual is on the "no-fly" list or the so-called "selectee" list, which requires additional screening at an airport. But what do process is involved with placing people on the "no-fly" list?

The legislation would allow the decision to be appealed. If an appeal is successful, Collins said Americans and green card holders could get their attorney fees covered. But wait a minute. what happened to the concept that people are innocent until proven guilty?  Under this proposal a person could be required to prove they are worthy before purchasing a weapon or worse yet. to spend a lot of time and money to avail themselves of the protections under the 2nd Amendment.

June 19: The Daily Caller: ABC Hammers Senator Murphy on Orlando
ABC's Jonathan Karl hammered Democratic Sen. Chris Murphy over his push for increased gun control in the wake of the Orlando terrorist attack by a man who pledged his allegiance to ISIS, saying, "Your proposal would have done nothing."  In an interview on ABC's "This Week" on Sunday, Karl said to Murphy, "You're pushing a bill and have been pushing the bill that will be voted on on Monday to close the so-called 'gun show loophole.' Would that have done anything to stop the massacre in Orlando?"   "…[the Orlando shooter] didn't buy those guns at a gun show. And he would have passed the background, he did pass a background check," Karl said. 

June 14: CBS News:  As if you didn't expect it: Obama's Homeland Security Secretary
calls gun control a critical element of national security
Just days after the terrorist attack in Orlando left 49 people dead and 53 wounded, Obama's Homeland Security Secretary Jeh Johnson said that gun control is now a critical element of protecting the U.S. homeland and keeping Americans safe.   "We have to face the fact that meaningful gun control has to be a part of homeland security," Johnson said in an interview on  "CBS this Morning."  [Of course he said this… It's part of the Obama Administration's effort to disarm U.S. citizens]  "We need to do something to minimize the opportunity for terrorists to get a gun in this country."

June 13: Information Journal:  AR-15s are not Assault Rifles.  Here are the details:
In the wake of the Orlando massacre calls have been coming for the banning of "Assault Rifles."  But by any definition of the term, the AR-15 is not an assault rifle.  What constitutes an assault rifle?  An assault rifle has selective fire meaning the user can toggle between a semiautomatic and automatic mode of operation.  The AR-15 is a gas-powered semiautomatic weapon and does not have an automatic setting. The AR-15 looks very similar to the M16, which is an actual assault rifle.  The AR-15 is not as powerful as one might think.  In fact, some states prohibit its use for big game hunting since it is not powerful enough to ensure a kill against large animals.

June 8: The Daily Caller:  DNC Platform Committee Member: Nobody Should Have a Gun
A member of the Democratic National Committee's 15-person platform drafting committee said during a public meeting on Wednesday that she does not believe that "anyone should have a gun."  Bonnie Schaefer, a former retail executive and a progressive philanthropist, said that more should be done to combat gun violence.  "I really don't personally think anyone should have a gun," she said.  The platform committee, which includes liberal and progressive leaders like former Attorney General Eric Holder, Center for American Progress executive director Neera Tanden, and Cornel West, a theology professor and radical Marxist who is supporting Bernie Sanders for president, met to set the Democratic party's platform ahead of its July convention.

June 6: The Advocate:  NRA Group in California wants LGBT Voters to say NO to Gun Control:
A new campaign aimed at opposing a California gun control measure is targeting LGBT voters and women in the state.  Running under the slogan "Take Away Our Rights, Take Away Our Life," advertisements show a woman walking to her car in a darkened parking garage. As she gets her keys out of her purse, a shadowy figure sneaks up from behind to rob her. As the two struggle, the woman grabs a gun from her bag and attempts to shoot her assailant. The problem is that the gun isn't loaded.

Following the current 35-second TV spot, an identical version will air on Wednesday.  The only difference is that the second incarnation will feature a transgender person.  The campaign is being sponsored by the Coalition for Civil Liberties, a group affiliated with the NRA

June 6: The Washington Free Beacon:  Record Levels of Gun Sales for the 13th straight month
The month of May saw yet another gun-related background check record making it the 13th month to see an all time high.  The FBI completed a record 1,870,000 checks through the National Instant Criminal Background Check System, or NICS, this May, according to an agency report. That's almost 300,000 more checks than May of 2015, which set a record at the time. 

It is also nearly a million more checks than May 2008. May was also the first month in 2016 that did not break two million checks as the gun industry enters a seasonal lull in sales. The numbers remain on pace to set another yearly record, however.  The streak of gun-related background checks have come during a renewed focus by Democratic leaders on gun control efforts. Both President Obama and presidential candidate Hillary Clinton have publicly expressed support for Australian-style gun confiscation measures. Clinton has also said the Supreme Court was wrong on Second Amendment gun rights protections.

June 5: Associated Press: Philippine President-Elect: Public should use guns to kill drug dealers
The Philippine president-elect has encouraged the public to help him in his war against crime, urging citizens with guns to shoot and kill drug dealers who resist arrest and fight back in their neighborhoods.  In a nationally televised speech late Saturday, Rodrigo Duterte told a huge crowd in the southern city of Davao that Filipinos who help him battle crime will be rewarded.  "Please feel free to call us, the police, or do it yourself if you have the gun — you have my support," Duterte said, warning of an extensive illegal drug trade that involves even the country's police.

If a drug dealer resists arrest or refuses to be brought to a police station and threatens a citizen with a gun or a knife, "you can kill him," Duterte said. "Shoot him and I'll give you a medal."  The 71-year-old Duterte won the May 9 presidential election on a bold promise to end crime and corruption within six months of the start of his presidency. That vow resonated among crime-weary Filipinos, though police officials considered it campaign rhetoric that was impossible to accomplish.

May 7: The Galveston County Daily News: Police: Driver shot would-be robber dead at McDonalds
A 37-year-old man was killed Saturday afternoon after he apparently tried to rob a father and his toddler son, who were in the drive-through of McDonald's at the intersection of FM 518 and state Highway 3 in League City, police said.  Witnesses told investigators a man walked up to a Ford F-150 pickup truck and pointed a handgun at the driver about 2:10 p.m., police said.  The driver, who is a concealed handgun license holder, pulled out his handgun and shot the man multiple times, striking him in the chest, police said. The 37-year-old man, who's name had not been released, was taken to Clear Lake Regional Medical Center, where he died, police said.  Neither the driver nor his 4-year-old son were injured during the shooting, police said. The mother picked up the boy, and the father was taken to the League City Police Department for questioning, police said. Detectives were still investigating the scene Saturday afternoon.

May 4: The Washington Free Beacon: April marks 12th straight month of record gun sales:
This April saw the most gun-related background checks of any April on record, making it the 12th month in a row to achieve a high water mark for gun sales.  According to the FBI records they ran 2,145,865 checks through the National Instant Background Check System last month. That represents more than a 400,000 increase over the previous record set in April 2014. The trend of record-setting months began last May. In that period the background check system has seen records set for the most checks in a day, a month, and a year. Thus far 2016 is on pace to pass 2015 as the best year on record for gun-related background checks.

The number of background checks is considered a reliable barometer for gun sales as nearly all sales made through licensed firearms dealers must by law include such a check. Some states also require a background check for gun sales between private citizens.Such checks are not an exact metric for gun sales due to a number of factors. Most states do not require the checks for private sales. Many states require the checks during their gun carry permit processes.

April 29: NewsMax: Obama Announces More Gun Control Plans
President Barack Obama announced new steps Friday to help curb gun violence, including by identifying the requirements that "smart guns" would have to meet for law enforcement agencies to buy and use them as well as sharing mental health records with the federal background check system.  Smart guns use various technologies to prevent an accidental shooting or help track down a missing gun.  Of course, this is the same President that was at the helm during the Fast and Furious gun running scandal!  As Obama unveiled a plan last January to expand federal background checks for gun purchases, he directed the Departments of Defense, Homeland Security and Justice to conduct or sponsor research into smart-gun technology. Obama also instructed the agencies to regularly review the availability of such technology and to promote its use.

April 24: The Hill: Clinton accentuates her gun control message
Hillary Clinton is accentuating her support for gun control in the run-up to Tuesday's Democratic primary in Connecticut, the site of one of the worst school shootings in American history.  The former Secretary of State met last week in Hartford with the families of the victims of the Sandy Hook Elementary School shooting and has launched ads in the state featuring victims of gun violence.  "I am here to tell you I will use every single minute of every day, if I'm fortunate to be your president, looking for ways to save lives so we can change the gun culture," Clinton said to victims of the Newtown massacre in Hartford.

April 20: Fox News: North Carolina High School Opens Indoor Shooting Range
Members of the Army Junior Reserve Officer Training Corps program at a North Carolina high school reportedly will be able to practice shooting at the school's indoor range.  WRAL reported the Smithfield-Selma High School JROTC opened its 1,200 square-foot, six-lane, indoor shooting range last week. The program paid for constructions with the help of donations from the North Carolina Wildlife Resources Commission and the National Shooting Sports Foundation.  The cadets will practice shooting with Daisy pump air rifles, but must undergo extensive training before they can participate in the activities at the range.

April 15: Alaska Dispatch News: NRA and Gun Safety Group Join the fight for guns on UA Campuses:
A bill in the state legislature that would allow people to carry concealed weapons on University of Alaska (UA) campuses has drawn attention from national organizations embroiled in broader debates over gun laws.  The NRA has sent representatives, who oppose the lobbyists from organizations founded by former New York Mayor Bloomberg,  to talk with lawmakers in Juneau.  The Bloomberg group has launched an online advertising blitz in Alaska.  The bill, would eliminate the university's authority to designate concealed gun-free zones on campuses. The legislation passed the Senate on April 7 and needs to clear one more committee before heading to the floor of the House of Representatives.  Sponsor Kelly (R-Fairbanks), says the bill is intended in part to allow students to defend themselves. University leaders have said the bill is flawed and have asked for changes including requiring a permit for concealed handguns on campuses.

April 15: NRA-Institute for Legislative Action: Mississippi Governor Signs Bill allowing for permit-less Carry:
Governor Phil Bryant (R) signed a bill despite months of misleading attacks by New York gun control advocate and billionaire Michael Bloomberg.  The bill expands current permit-less carry options to include belt and shoulder holsters and allows church authorities to develop security programs that designate enhanced carry permit holders or those with military or law enforcement backgrounds to protect places of worship and receive the benefits of existing protections under the state's "Castle Doctrine" law. In addition, the law prohibits state or local enforcement of federal executive orders or agency regulations not approved by Congress which conflict with the Constitution of the United States or the Mississippi Constitution.

March 16: The Washington Times:  Supreme Court Nominee is "very liberal" in his views on Gun Control
President Obama tried to tap a moderate to fill the seat of the late Supreme Court Justice Antonin Scalia, but he ended up picking a fight with powerful Second Amendment groups that say Judge Merrick Garland has shown antipathy toward gun rights.  In one 2000 case, Judge Garland, who sits on the U.S. Circuit Court of Appeals for the District of Columbia, upheld a Clinton administration effort to store gun-buyers' records.  Later in the decade, he joined other judges in a failed bid to reconsider the landmark case that would eventually establish the Second Amendment's protection of a personal right to bear arms.

February 17: Fox News: California fights Fed Court Ruling against 10-Day wait period
California gun owners who have already passed background checks should not have to endure a 10-day waiting period every time they buy another firearm, according to Second Amendment advocates who are fighting the state in federal court for a second time in two years.  Blanket application of the Golden State's longstanding waiting period was ruled unconstitutional by a federal judge in August 2014, but Attorney General Kamala Harris has kept it in place while the state appeals the ruling. At issue in Silvester v. Harris, argued last week before the 9th Circuit Court of Appeals in San Francisco, is whether applying the waiting period to already-vetted gun owners serves a valid purpose.

"There is no government public safety interest in a waiting period if you already own a gun and have gone through a background check," Alan Gottlieb, founder of the Second Amendment Foundation, told FoxNews.com. "This is clearly only about a right delayed being a right denied."

February 12: The Daily Beast: Can South Carolina Forgive Bernie's Gun Record?
The memory of the Charleston church massacre is still raw in South Carolina, where Bernie Sanders's positions on the Brady Bill and background checks may not play well with voters.  Clinton is taking a message to South Carolina: Sanders is soft on guns.  In a newly released campaign ad, Clinton is hitting the Vermont senator straight in his progressive bona fides. The 30-second spot features Rev. Anthony Thompson, who lost his wife in the Charleston church massacre last year.  Clinton points out that Sanders voted against the Brady Bill.

February 10: The Daily Caller: GOP Candidates on Guns: Who Backs Gun Rights?
Your gun rights are at stake in the 2016 election. That statement may take you aback – particularly after the Supreme Court's decisions in the Heller and McDonald cases – but those cases are hanging by a one-vote margin. The next President will take office to see Ruth Bader Ginsburg, Antonio Scalia, Steven Breyer, and Anthony Kennedy all over the age of 75. That could tilt the balance of the court decisively in favor of protecting Second Amendment rights, or letting gun-grabbers run roughshod over them.

The record of Christie and Kasich is checkered. Christie's state is competing for the worst gun restrictions.  Trump and Carson supported the semi-automatic ban.  Bush and Fiorina have strong records in support of the 2nd amendment.  Rubio and Cruz also have very strong records as well. 

February 10: The Daily Caller: Women are changing the Gun Debate Conversation:
In what has become known as "the gun debate," it seems like women are often included in only two categories: as victims, and as statistics. What we see is women as the fastest growing demographic in the firearms and self-defense communities. This shift is even being noticed outside of the traditional firearms community. Even the mainstream magazine "Cosmopolitan" recently featured an article stating, "Concealed Carry Purses Are the New Hermès Birkins. It's the bag trend you never saw coming."

Women are seeking out training and acquiring concealed carry permits in record numbers. In the state of West Virginia women are also fighting for the right to carry concealed without paying fees and a tax. These women are not sitting on the sidelines watching, they are actively participating. They make phone calls, send emails to their legislators, and they are showing up at our state Capitol to advocate for pro-gun bills.

February 6: The Daily Caller: Federal Appeals Court Upholds Second Amendment
The U.S. Court of Appeals for the Fourth Circuit on Thursday overturned a federal district court decision that had upheld the 2013 State of Maryland Firearm Safety Act as constitutional under intermediate scrutiny review.  The court vacated the district court's denial of the plaintiffs' claims and remanded the case to the lower court, ordering that it apply the appropriate strict standard of review.  "We are greatly heartened by the Fourth Circuit panel's ruling today," said Lawrence G. Keane, Senior Vice President and General Counsel, National Shooting Sports Foundation (NSSF), one of the lead plaintiffs in this case. "As this important case goes forward, NSSF will continue to work with our co-plaintiffs to ensure that our citizens' Second Amendment rights are protected and that the lawful commerce in firearms is restored in support of this constitutional protection."

January 20: The Daily Caller: Mikulski says she wants to avoid Constitution Arguments during hearing on Obama's Executive Gun Actions:
Senator Mikulski (D-MD) said at a Senate hearing Wednesday that she wanted to avoid getting "involved in constitutional arguments." The only problem is that the hearing in question dealt with President Obama's recent executive actions on guns, which many believe infringes on Americans' Second Amendment rights.  Mikulski, an ardent supporter of gun control said she wanted to focus on solving the problem. 

Earlier this month, Obama announced that his administration will force more gun sellers — even low-volume sellers — to obtain licenses and to conduct background checks. The initiative, which was developed in part by Lynch, expands the category of gun sellers considered to be "in the business" of selling firearms.

January 6: WND News: Obama's Executive Actions on Guns Coming on Tuesday
The White House announced it will unveil President Obama's promised executive orders Tuesday morning on "common sense" gun control, but Second Amendment advocates and Republicans in Congress say "not so fast."  They're gearing up for a battle that will extend to the legislative branch and the courts.
Obama is expected to announce his unilateral plans to work around Congress to rein in gun sales and "make our communities safer," according to a White House statement.

January 5: The Washington Examiner: Hillary Takes Credit for Obama Gun Plans
Hillary Clinton praised Obama's executive actions on gun control, claiming that his plans were influenced by her own proposals.  "I am very proud of President Obama's announcement today," Clinton said of the president's new series of executive actions. "In fact, I feel really good because I called for some of those measures a few months ago."  The former secretary of state has long touted gun control on the campaign trail, especially in the wake of recent mass shootings.

January 5: The Springfield News-Leader: Springfield Woman: Gun Rights Saved My Life
Katie Claxton said she was afraid for her life Sunday night when she was approached by a man wielding a large knife.  The Springfield woman said she cringes to think what might have happened if her husband hadn't pointed a gun at the man and scared him off.  "Our Second Amendment right to carry is what saved our lives," Claxton said. "If we didn't have our right to carry, I feel like we wouldn't be here today."

January 4: The Hill: Republicans eye DOJ Funding to block Obama Gun Orders
A powerful House Republican is threatening to block President Obama's executive order on guns by defunding the Department of Justice (DOJ).  In a letter to Attorney General Lynch, Congressman Culberson (R-TX), chairman of the Appropriations subcommittee that oversees the Justice Department, warned against enforcing the new gun restrictions.  "The next twelve months will be an especially dangerous time for Americans who treasure our Second Amendment right to keep and bear arms," Culberson said.

"I have formally notified Attorney General Lynch that I will aggressively protect our Second Amendment rights using Congress' power of the purse," he added. "I notified the attorney general that if the Department of Justice attempted to create new restrictions on our Constitutional rights that I would use every tool at my disposal to immediately restrict their access to federal funding."  Culberson appears to be the first Republican to call to block DOJ funding over the executive action on guns.

January 4: The Washington Times: Gun Background checks increased to a high in 2015
A record number of firearms background checks were conducted by the FBI in 2015 — equating to roughly 44 every minute. The agency reported Monday that it conducted a tltal of 23,141,970 checks last year, eclipsing the prior yearly record of roughly 21.1 million checks set in 2013.  The background checks are conducted through the National Instant Criminal Background Check System for gun purchases from federal firearms licensees and for permits to carry guns, and while the checks serve as an indicator of gun sale trends in the U.S., each check does not always equate to a sale.

January 1: The Hill:  Report: Obama plans to increase background check requirements
President Obama plans to increase background-check requirements for those who purchase guns from high-volume dealers, the Washington Post reported Friday.  The report comes on the heels of Obama's announcement Friday morning that he will meet Monday with Attorney General Loretta Lynch "to discuss options" for reducing gun deaths in America.  The Post, citing unnamed people "familiar with the proposal," said the White House will unveil the background checks and other policy specifics next week. Obama used his weekly radio address Friday to pledge a continued fight against "our epidemic of gun violence.

New Flashlight Gun: Youtube:
Video clip of a prototype of a new weapon and flashlight.

December 29: The Daily Caller: California Gun Laws: Police can confiscate legally owned weapons
A new California law scheduled to take effect Friday will allow the police to seize private, legally-owned weapons for up to three weeks without charges or allowing the citizen to contest the seizure.  The bill passed last year following an incident when a teenager (Elliot Rodgers) went on a rampage near UCSB, killing six people and himself. Rodger's parents had reported him to the police prior to the shooting but after meeting with Rodger, police decided he wasn't a criminal risk and took no action.

The new law is intended to stop such a situation from re-occurring. Under the law, a judge has the power to grant a restraining order telling police to seize a person's guns, based solely on accounts from family members or police that the person is poses an imminent danger to others. The restraining order can be granted without the affected person knowing it exists or being allowed time to contest it.

December 22: The Daily Caller: Wisconsin Lawmaker: CHL holders hold the key to combating
crime since criminals no longer fear Judges or Jails:
A lawmaker in Wisconsin wants law-abiding gun owners to "clean our society […] of scum bags."  Wisconsin state representative Bob Gannon posted a statement on Facebook Monday following a shooting at a mall in Madison. The statement reads in part:  Wisconsin does not have a death penalty law, but with significant practice and careful aim, law abiding citizens can help clean our society of these scum bags. Criminals no longer have any fear of our courts or our prisons, so it's time that the citizens of this fine state stand up and fight back. A gang banger in the mall with a gun is going to think twice if there could be a law abiding CCW holder standing behind them fully prepared to shoot center mass, as this is how you're trained to eliminate the threat these creeps pose to you, your family, and all law abiding citizens unwillingly dragged into their public crime spree.

December 16: The Daily Caller: Those who favor Gun Controls may not like how
the Majority of Americans Fee about Semi-automatic guns!
The majority of Americans do not support banning the sale of semi-automatic guns, sometimes also referred to as assault weapons.  According to an ABC/Washington Post poll released Wednesday 53% of Americans do not support banning the sale of these weapons. This is the first time in 20 years that the majority of Americans have been against a potential ban.    The poll also showed that more Americans feel gun control is less likely to stop terrorism, and more people being armed is a better response to stop potential terrorist attacks. It also showed the general public does not have confidence in the government to prevent terrorism in the homeland.

December 13: AlanBWest.com: Here is a Question Guaranteed to Stump every Gun Control Advocate:
On the subject of gun control, the great Thomas Sowell wrote last November "How can anyone consider it to be either logical or moral to force other people to be defenseless because of a theory without any factual evidence? Yet that is what gun control laws amount to." Need any more proof? Just ask a gun control proponent this one question: "What specific regulation would actually work in curtailing gun violence?"  The correct answer is: none!

A National Review reporter once silenced an entire panel on MSNBC with such a question. The "Morning Joe" Panel of Mark Halperin, Howard Dean and Mika Brzezinski could not name a single policy that would have prevented the Oregon community college shooting.  And when it comes to that one question, policymakers are just as clueless as the pundits.

December 6: Financial Times: San Bernardino Shooting: Democrats focus on Gun Control while
the Republicans focus on Islamic Extremism
The mass shooting in southern California last week has quickly become a divisive partisan issue with Republicans calling for tougher action against Islamist extremism and Democrats urging stronger gun control.  Republican presidential candidates stepped up their criticism of the Obama administration on Saturday, accusing it of not doing enough to defeat ISIS and of leaving the US vulnerable to terrorist attacks.  At the same time, President Barack Obama  doubled down on Saturday on his calls for restrictions on the sale of assault weapons.  Meanwhile the FBI has labeled the killing of 14 people in San Bernardino as an act of terrorism after one of the suspects posted a message on Facebook shortly before the attack in support of ISIS. However, investigators have said they are only beginning to understand the motivations that led Syed Rizwan Farook and Tashfeen Malik to open fire at a holiday party at a government building.

December 6: Fox News: Liberty University President encourages students to carry heat!
Liberty University president Jerry Falwell Jr. urged students Friday to carry concealed weapons on campus to counter any possible armed attack.  "Let's teach them a lesson if they ever show up here," Falwell told students at the Christian school.  Falwell was met with rousing applause from students.  He told the Associated Press on Saturday he was specifically referring to Syed Farook and Tashfeen Malik, the couple who shot and killed 14 people during a holiday party in a Southern California office building on Wednesday.

December 3: News Now.com: The President is a good gun salesman
A gun-rights advocate says President Obama continues to be the most popular "gun salesman" in the United States. Larry Pratt of Gun Owners of America was responding to a record-breaking number of gun sales during the annual "Black Friday" shopping day that follows Thanksgiving Day.   The FBI announced that it processed 185,345 background checks on firearm purchases, five percent higher than on Black Friday in 2014.  Pratt says Obama deserves "credit" for those sales, especially when he claimed in Paris this week that mass shootings happen only in the United States.  "When we hear our president, in Paris, saying that sort of thing doesn't happen in other countries," says Pratt. "And he said it from Paris, where he had to be within a mile or two from where a horrible mass murder had just occurred."

November 28 : Yahoo News: Don't Miss any Opportunity: Obama Calls for Stricter Gun Laws following the Colorado Shooting
US President Barack Obama declared "enough is enough" and made an impassioned call for tighter controls on military-style weapons Saturday, a day after a gunman killed three people and hid himself in a Colorado Springs Planned Parenthood facility.   The alleged shooter, Robert Lewis Dear, 57, entered the clinic  in a six-hour siege that left a policeman and two other people dead and nine others wounded.  The suspect eventually surrendered and is in police custody while officials remain tight-lipped as to the gunman's motives.  Obama said the suspect was armed with an assault weapon and had held hostages at the Planned Parenthood center, from which he opened fire at people outside.  "This is not normal. We can't let it become normal," a clearly frustrated Obama said in a statement.

November 28: The Daily Caller: Colorado Shooter Had an Arrest Record and had Guns
The shooting has already sparked tense debate over two hot-button issues: abortion and gun control. While Dear's motive is still unknown, Colorado Springs mayor John Suthers said on Saturday that "inferences" about motives for the attack can be drawn from "where it took place."  Others are pointing to the incident as further evidence of the need for tougher gun laws.  But opponents of gun control are pointing to Dear's long and varied criminal history as evidence that he was mentally unstable.  The Associated Press interviewed a former neighbor of Robert Dear and told the AP he didn't recall him ever talking about religion or abortion  -- suggesting that Dear's use of a Planned Parenthood facility was simply a matter of opportunity not premeditation.

November 16: Fox News: Teachers in Ohio Carrying Heat in Increasing Numbers
Dozens of school districts in Ohio now allow teachers who have conceal-carry permits to pack heat on the job.  In several cases, boards of education have been pressed into adopting the policy by parents concerned about school shootings in the wake of the 2012 shooting at a school in Newtown, Conn.  While an exact number of Buckeye State districts now allowing teachers to have guns in the classroom is not known, there are at least 40, according to Joe Eaton, director of FASTERsaveslives.org, a program affiliated with the Buckeye Firearms Foundation which sponsors training for teachers from the school districts.

November 5: The Hill: Dems push for Gun Violence Research
A new House bill unveiled this week would lift a ban on allowing the Centers for Disease Control to research the causes of gun violence.  Rep. Mike Honda (D-CA), the bill's author, said that allowing a public health agency to study the causes of gun deaths would offer a "data-driven approach" to preventing violence.

In the 1990s, the National Rifle Association accused the CDC of trying to use scientific studies to promote gun control, such as one that found having a gun in the home increased the odds for injury.  Congress later threatened to cut the CDC's budget by the same amount the CDC was spending on gun violence research. Lawmakers also enacted legislative language prohibiting the use of funds to "advocate or promote gun control."

October 24: The Hill:  Law Enforcement Sues Los Angeles over Ban of high-capacity magazines
Gun owners and California law enforcement officers have filed a lawsuit against the city of Los Angeles, claiming its ban on high-capacity magazines violates existing state regulations. Gun owners face a Nov. 18 deadline to give up magazines that contain more than 10 rounds of ammunition, after Los Angeles' City Council voted in July to ban ownership of the magazines, according to the Los Angeles Daily News. The lawsuit seeks to block that law going into effect. Violation of the new ordinance would carry misdemeanor charges.

Shasta County Sheriff Tom Bosenko, one of 30 sheriffs who filed the lawsuit, said parts of the state allow high-capacity magazines.  "The ordinance creates a patchwork of laws that law-abiding citizens and law enforcement have to navigate through," Bosenko said.  The California Rifle, Pistol Association and the California Reserve Peace Officers Association have also joined the lawsuit. California has cracked down on the magazines since 2000, making it illegal to manufacture or sell them, but Los Angeles' ordinance would go further, making it illegal to possess them.

October 19: WRIC News (Richmond, VA): Senate Candidates debate Gun Control Issues
– Result of election may determine who controls the State Senate
Four candidates from the 10th Senate district squared off Tuesday night in a town hall debate at VCU. Election day is just two weeks away, and political watchers from all across the state are watching this race because it will likely determine whether Democrats or Republicans control state Senate.  Republican Glen Sturtevant, Democrat Dan Gecker, Libertarian Carl Loser and Independent Marleen Durfee went back and forth for 90 minutes. With slain WDBJ reporter Allison Parker's parents in the audience, the group discussed their beliefs on gun control. 

Sturtevant: For funding and support of law enforcement and enforcement of existing gun laws
Gecker:  Favors universal background checks and prohibiting guns from people who have committed domestic abuse
Loser: Supports concealed Carry
Durfee: Would support "reasonable" measures to make sure people are safe

October 10: The Daily Caller: Armed Citizen Shoots Waffle House Robber:
A Waffle House customer with a legally concealed weapon saved the day by shooting an armed robber at a Waffle House in North Charleston, South Carolina.  The customer, who remains unidentified, opened fire on the armed suspect around 5 a.m. Saturday morning, according to the local paper. The suspect was rushed to the hospital where he died from his wounds.  The customer's decision to use force drew praise from employees. "He saved us, that's what he did," a Waffle House employee said.  A police officer on the scene said the customer's actions are an example of how guns in the right hands can save people.

October 10: The Hill: Court Battles may be on the horizon over Obama Gun Actions
President Obama's renewed push for executive action on gun control is almost certain to be challenged in court, experts say, setting up another high-stakes battle over the Second Amendment.  Frustrated after a spate of mass shootings, Obama is considering a regulatory change that would extend background check requirements to more gun dealers, the White House said Friday.

Supporters of gun rights are up in arms over the possibility of executive action, calling it politically motivated.  "They want to appease their base of gun control advocates," said National Rifle Association spokeswoman Jennifer Baker. "They hate guns. They know they can't get rid of the Second Amendment, so they want to make it as difficult as possible for law-abiding citizens to exercise their constitutional rights."  The Gun Owners of America is already threatening to challenge the order in court if Obama moves ahead.

October 9: The Hill: Gun-Rights Supporters and Family Members on Obama's Oregon Visit
Gun-rights advocates on Friday protested President Obama's visit to Roseburg, OR, where he met with families of the victims of last week's shooting at Umpqua Community College.  Around 300 people gathered to protest Obama before his arrival in Roseburg, according to the local newspaper. Demonstrators held signs saying  "Obama Free Zone" and "Gun free zones are for sitting ducks!"

Meanwhile People.com reports a Rosenberg resident who attends the community college where the shooting occurred as saying:   "My family, my friends, everybody down here is not happy about him coming," said Michelle Finn.  "He already says he's going to politicize this – he's already going to push his agenda. And if he knew Roseburg and Douglas County, he'd know these are the wrong people to be doing that with."

The father of shooting survivor Ana Boylan declined to meet with the president because he too believed Obama was using the opportunity to push for greater gun control. "I do believe it was Rahm Emmanuel that said, 'Never let a good tragedy go to waste,' " Stacy Boylan said.  "On principle, I find that I am in disagreement with his policies on gun control, and therefore, we will not be attending the visit."

October 5: Los Angeles Times: Oregon Sheriff: "Gun control is NOT the answer" and Residents Agree!
In Roseburg, Oregon an ex-girlfriend of a surviving victim scoffed at the idea of tightening gun laws, and an elementary education student -- who hid from the shooting in a nearby classroom -- said she hoped her community's tragedy wouldn't get spun into the national debate about firearms.  "That's not the issue," she said.
Douglas County Sheriff John Hanlin is also an outspoken critic of increasing gun control.  When Vice President Joe Biden asked for stricter gun laws after the Newtown killings, Hanlin wrote Biden a letter saying "Gun control is NOT the answer to preventing heinous crimes like school shootings."   He asked that Biden "NOT tamper with or attempt to amend the 2nd Amendment," telling the Vice President he didn't plan to enforce any laws he found unconstitutional, and his deputies wouldn't either.

October 5:  Fox News: Bloody Baltimore: No end in sight to post-Freddie Gray spike in homicides & shootings
Baltimore's bloody summer ended with a barrage of bangs, as the rate of homicides and gun crimes continued to spike in the wake of the racially charged case of Freddie Gray, whose death in police custody left citizens angry and peace officers demoralized.  Whether due to demoralized cops, emboldened criminals or some combination of the two, the city is scrambling to turn the tide.  For September, homicides were up 39 percent and non-fatal shootings nearly doubled over the same month in 2014, continuing a disturbing trend that has gripped Baltimore since Gray's death in April.  For the year, murders are up 52 percent and non-fatal shootings 80 percent over last year.

October 3: The Hill: Police: Oregon Shooter Took His Own Live as Officers Approached.
The gunman in the mass shootingat Umpqua Community College in Oregon died by suicide, police said Saturday. Douglas County sheriff John Hanlin said in a press conference that Chris Harper Mercer took his own life after a firefight with police.  The determination was made after an autopsy. Police had not previously released the cause of death.  The gunman stormed the college Thursday and killed 9 people. He reportedly asked students whether they were Christians, killing those who answered affirmatively. The 26-year-old male was a student at Umpqua enrolled in the class where he opened fire.

October 2: The Hill: GOP Slams Obama for "Rant" on Guns:
Former Rep. Allen West (R-FL) said on Friday that Americans are tiring of President Obama's calls for gun control in the wake of recent mass shootings.  "A good leader waits and takes in the facts bit by bit before making any proclamations," West wrote in a post on his blog published that morning.  "Sadly, President Obama could not restrain himself and went into his normal rant before all the facts were in," he said of Thursday's massacre at Umpqua Community College in Roseburg, Oregon.  "It's not that we've become numb to these shootings and incidents – we are numb to your cherry-picking and ideological bent on every issue," he wrote of Obama.

October 1: Grabein.Com: Obama: Don't pass up an opportunity,
then mention yourself 28 times in a 12 minute speech:
Less than six hours after the mass shooting in Roseburg, Oregon, President Obama called a press conference to demand new gun laws, a move he predicted would spur critics to accuse him of politicizing the issue  -- something he has done for every shooting event during his presidency.  If they don't accuse him of that, they might accuse him of making the tragedy about himself. During today's 12-minute address, President Obama referred to himself 28 times. (For those counting at home, that's almost three times per minute.)  Note that in arriving at this calculation, we included mentions of "we" when he was clearly including himself as part of the plural pronoun; the many uses of "we" in referring to America at large were not included.

October 1: The New York Post: Oregon Gunman Singled our Christians – Domestic Terrorism?
A gunman singled out Christians, telling them they would see God in "one second," during a rampage at an Oregon college Thursday that left innocent people dead and several more wounded.  "[The gunman started] asking people one by one what their religion was. 'Are you a Christian?' he would ask them, and if you're a Christian, stand up. And they would stand up and he said, 'Good, because you're a Christian, you are going to see God in just about one second.' And then he shot and killed them," said Stacy Boylen, whose daughter was wounded at Umpqua Community College in Roseburg, Oregon.  Harper-Mercer, 26, was killed in a shootout with police outside one of the classrooms, said Douglas County Sheriff John Hanlin.  "There was an exchange of gunfire," he said. "The shooter threat was neutralized."

September 26: The Daily Caller: Utah Supreme Court: Employees Cannot be fired for Self defense:
Last week, the Utah Supreme Court issued a strong endorsement of self-defense as public policy in a claim arising out of private action. In Ray vs. Wal-Mart, the court held that an employee's right of self-defense trumps an employer's right to fire an employee, including an employee who can usually be terminated without specific cause (an "at-will" employee.)  The case involved two incidents where Wal-Mart employees were fired after using force – in self-defense – against armed shoplifters. In one case a customer drew a gun and grabbed an employee after the customer had been taken to the security office.  In another a store employee grabbed a shoplifting customer as she tried to run away from the store.  The customer then drew a knife and threatened to stab the employ so the employee grabbed the knife and subdued the customer. The Wal-Mart employees were fire for violating the company's police of disengagement.  The employees sued, claiming their termination violated their fundamental rights. The Utah Supreme Court agreed.

September 2: The Daily Caller: DC Government  
The number of murders in the nation's capital is up nearly 45 percent over the same time last year, and the city's leaders are getting increasingly miffed with the way local media covers the topic.  Washington D.C. Police Chief Cathy Lanier chided the media during a Thursday radio interview for a perceived imbalance of coverage between murders of white vs. black people in the City.  What Lanier failed to acknowledge is that the murders of white people garnering attention by the media have been particularly egregious by any objective measure.

August 29: Associated Press: Alleged Sheriff Shooter Charged with Murder in Houston Incident
Texas prosecutors on Saturday charged a 30-year-old man with capital murder in the killing of a uniformed sheriff's deputy who was gunned down from behind while filling his patrol car with gas in what officials described as a "senseless and cowardly act."  The arrest of Shannon J. Miles - who has a criminal history that includes convictions for resisting arrest and disorderly conduct with a firearm - came less than 24 hours after authorities said he ambushed Darren Goforth, a 10-year veteran of the Harris County Sheriff's Office, at a suburban Houston Chevron station.  Harris County Sheriff Ron Hickman said the motive for the killing had not been determined but investigators would look at whether Miles, who is black, was motivated by anger over recent killings elsewhere of black men by police that have spawned the "Black Lives Matter" protest movement. Goforth was white.  "I think that's something that we have to keep an eye on," Hickman said. "The general climate of that kind of rhetoric can be influential on people to do things like this. We're still searching to find out if that's actually a motive."

August 22: Breitbart News: Obama Officials to Discuss Gun Control through UN Treaty
On August 24 officials from the Obama Administration will attend a UN Arms Trade Treaty (ATT) conference in Mexico City.  The ATT is an international gun control treaty designed to be implemented apart from, or in spite of, the general framework of governance for countries that are signatories to it.  Thus, while it will not do away with the Second Amendment on paper, it will subjugate the Second Amendment to the ATT's gun controls if Obama administration officials return and implement the plans they will discuss in Mexico City.  ATT was pushed under the guise of stopping "small arms [and] light weapons" from crossing borders.

The NRA pointed out the treaty all but calls for a registry from the start inasmuch as it requires "importing countries to provide information to an exporting country regarding arms transfers, including 'end use or end user documentation' for a 'minimum of ten years.'" This information on "end users" is not only a de-facto international gun registry but one that could be "made available to foreign governments."

August 14: The Daily Caller: DC Police Chief: What's Wrong with DC Gun Laws, Oops!
The chief of police in Washington, D.C., (Cathy Lanier) described all the issues created by the implementation of restrictive gun laws at a press conference about crime in the city Thursday.  The city is in the midst of a spike in murders that has brought it to nearly 30 percent above the same time last year and is on pace to reach 145 by the end of the year, a six-year high.  Lanier blames the increase on high capacity magazines while Washington, D.C.,  has some of the most restrictive gun laws in the country, including a ban on high capacity magazines, or those that can carry more than 10 rounds.

Lanier also attributed the city's recent murder spike to repeat offenders who have recently been released from prison obtaining weapons and then using them to murder people.  Federal law prohibits anyone convicted of a felony from owning or possessing a firearm, yet somehow more than 10 percent of the murders in the city so far this year were committed by felons.  It is a very difficult for law abiding citizens to get permission to have a gun in Washington but apparently not so for crooks and felons!

Under the restrictive D.C. handgun law, a person would need to prove a current and immediate threat to their safety and property to acquire a license to carry a handgun.  The district has been battling in court for months to keep the law intact and in June a judge issued a stay on a lower court's ruling that the law was unconstitutional. The city doesn't have to issue permits during the stay and no date has been set for the next hearing in the case.

August 11: Fox News 8 – Seattle: New Law in Seattle: Special Tax on Guns and Ammo
Seattle is ready to tax guns and bullets.  The well-meaning but naïve City Council unanimously passed a special tax on Monday, and Mayor Ed Murray signaled his support for the measure.  The new law will impose a $25 tax on guns and a 5-cent tax on bullets sold within the city limits. Lawmakers called it a "gun violence tax" because proceeds would be used for prevention and research programs to reduce gun violence in Seattle.  The Seattle law also requires mandatory reporting on lost or stolen guns. The outstanding question is "Do the bad guys buy guns and ammo?"

The National Rifle Association criticized the law, saying it penalizes poor residents of crime-ridden neighborhoods who have the greatest need to protect themselves.  The gun industry group, the National Shooting Sports Foundation (NSSF), also opposes the law. It said it is toothless, since many criminals do not purchase guns legally.  "It's misguided because it will only harm law abiding businesses," said Lawrence Keane, senior vice president and general counsel for the NSSF. "It's like imposing a tax on a pharmacy to address a heroin epidemic."

July 27: Fox News: Cincinnati Man Shot by Concealed Carry Holder after he shoots a one year old
A 62-year-old man with a gun in each hand fired at four people – including a 1-year-old boy – before a civilian with a concealed carry permit returned fire and wounded the shooter, police told a local TV station.  Thomas McCary is being held without bond on four counts of felonious assault.  Apparently McCary was arguing with a woman around 8 p.m. Sunday night and, when the woman's brother, Patrick Ewing, approached, McCary pulled out a .38-caliber handgun and fired three shots at him, Cincinnati police said.  Ewing didn't get hit, but he did get his own gun and returned fire, wounding McCary in the leg. Ewing had a permit to carry a concealed weapon.

July 24: The Hill: Jindal: Now is not the time to talk Gun Control
Louisiana Gov. Bobby Jindal on Friday deflected questions about whether Thursday night's movie theater shooting should prompt a reevaluation of gun control policies. "We are less than 24 hours out, we've got two families that need to bury their loved ones. We've got families waiting for their loved ones to leave the hospital and are praying for their recovery," he said Friday at a press conference in Lafayette, La., where a gunman killed two others and himself.  "There will be an absolute appropriate time for us to talk about policies and politics, and I'm sure that folks will want to score political points of this tragedy, as they've tried to do on previous tragedies." Jindal described the gunman, a 59-year-old man who authorities have called a "drifter," as methodical during the shooting and said there does not seem to be any explanation to why he chose the specific theater.

July 16: Fox News: Study Shows: Concealed-carry handgun permits soar as murder rate drops
A report from a prominent economist finds that the number of permits to carry concealed handguns has skyrocketed by 178 percent in the last eight years, even as the murder rate has dropped.  The figures, cited in a study by the Philadelphia-based Crime Prevention Research Center, is evidence that legally-possessed handguns deter crime, rather than contribute to it, according to the center's president, John Lott, an author who has held teaching and research positions at Stanford, University of Pennsylvania, Yale and the University of Chicago. He said the huge increase in the number of permits issued to allow law-abiding Americans to pack heat shows attitudes toward firearms are changing. "Americans have increasing come to believe that guns make them safer," Lott said, stressing that African-Americans are increasingly embracing their Second Amendment rights. "A number of surveys show increasing numbers of Americans believe that having more guns owned by their neighbors or in their homes make them safer."

July 10: Fox News: Background Checks Don't Always Work: FBI Sadden by Approval of Roof
Charleston gunman Dylann Roof should never have been able to buy the gun he used to kill nine worshippers at a church Bible study last month, the FBI director said Friday, citing a breakdown in the national background check system.  A loophole allowed the 21-year-old to buy the .45-caliber handgun with money given to him for his birthday despite a criminal record that included a recent drug possession charge, James Comey said. "We are all sick this happened," the FBI director told reporters. "We wish we could turn back time."  Because of a series of errors, including one on Roof's rap sheet, the examiner performing the check on Roof did not know he had admitted to drug possession in a March 1 incident, which should have rendered him an "unlawful user" ineligible to purchase the gun.

June 20: The Hill: Clinton calls for Gun Reform after Charleston Shooting, of course she does:
Democratic presidential front runner Hillary Clinton called for new restrictions on firearms in wake of the shooting in the shooting at a predominantly black church in Charleston, S.C., earlier this week.  Clinton also called for a national conversation about race relations, saying institutionalized racism still exists in prepared remarks in San Francisco at a national mayoral conference.   "How is it that we as a nation still allow guns to fall into the hands of people whose hearts are filled with hate?" she asked. "You can't watch massacre after massacre and not come to the conclusion that as President Obama said, we must tackle this challenge with urgency and conviction."

June 8: Daily Caller: NJ woman murdered while awaiting permission to defend self with a fire arm
The June 3, 2015, tragedy in Berlin Township, NJ, where Carol Bowne was stabbed to death by her convicted felon ex-boyfriend Michael Anthony Eitel after securing a restraining order against him could have, and should have, been prevented.  Ms. Bowne obviously understood that a restraining order is simply a piece of paper that cannot effectively stop someone who is determined to cause harm. She had installed an alarm system, placed security cameras around her residence and promptly applied for a New Jersey permit to purchase a handgun on April 21, 2015.  The state of New Jersey is lawfully required to respond to permit seekers within 30 days.  Records indicate that Bowne called to inquire about her petition on day 41. Yet, in a tragic and heart wrenching turn, she was stabbed to death two days later in her own driveway as her request for her state government's permission to protect herself with a firearm was still being processed.

May 30: The Hill: Obama Administration Reading a Dozen Gun Control Regulations for Release
The Justice Department plans to move forward this year with more than a dozen new gun-related regulations, according to list of rules the agency has proposed to enact before the end of the Obama administration.  The regulations range from new restrictions on high-powered pistols to gun storage requirements. Chief among them is a renewed effort to keep guns out of the hands of people who are mentally unstable or have been convicted of domestic abuse.  Gun safety advocates have been calling for such reforms since the Sandy Hook school shooting nearly three years ago in Newtown, Conn. They say keeping guns away from dangerous people is of primary importance. 

But the gun lobby contends that such a sweeping ban would unfairly root out a number of prospective gun owners who are not a danger to society.  "It's clear President Obama is beginning his final assault on our Second Amendment rights by forcing his anti-gun agenda on honest law-abiding citizens through executive force," said Luke O'Dell, vice president of political affairs at the National Association for Gun Rights.  The Justice Department plans to issue new rules expanding criteria for people who do not qualify for gun ownership, according to the recently released Unified Agenda, which is a list of rules that federal agencies are developing.

May 22: The Daily Caller:  Would Be Carjacker Went After the Wrong Guys Car!
When Hashim Fannin arrived at his local Family Dollar, he met someone who was looking for a different kind of discount – a carjacker. But the carjacker, 61-year-old Egdar Horn, almost paid the ultimate price.  After Horn jumped into Fannin's car, Fannin pulled his gun.  "He told me, 'You know what this is,'" Fannin said. That is when Fannin says he pulled his gun out.  "I asked him to get out the car, probably not in those exact words," Fannin said.  "I told him no, there's no leaving, leaving was before you hopped into my car … at this point there is no leaving," Fannin said.

The car owner kept the suspect, Edgar Horn, 61, at gunpoint face down in the parking lot for several minutes until police arrived. "You were not trying to rob me," Fannin said to the man on cell phone video of the incident. "Do you just get into random people's cars … you thought I was your friend … you thought I was your friend … so you woke up stupid this morning?"

April 19: The Register-Guard: Gun Control Burdensome Legislation Won't Stop Criminals from Getting Guuns
Background checks for private gun sales is just not as simple an issue as it seems. "Common sense gun-laws" is a comforting cliché. When faced with something like Newtown, Conn., our natural impulse is to do something. But doing the wrong thing is worse than doing nothing at all.  I'm a Democrat, I'm socially liberal, and I'm a gun owner. And when I say a new law won't stop criminals from getting guns, I hope readers will at least pause for a moment to consider. The bill's unintended consequences will further polarize politics, while doing nothing to keep guns away from criminals.

The sensationalism of the crime novel has infiltrated the style sheet and editorial policy of newspapers. It's become an emotional lightning rod of the Democratic Party. But nowhere in this litany of loaded language are there any data that quantify this perceived threat.  Shootings in general are rare occurrences, even if telling the story makes them seem more prevalent than they are. We are an aging society. Our maturing demographics make us less violent. According to FBI statistics, crime with a firearm has been declining for the last 20 years. But you wouldn't know it from newspapers or cable news.

April 17: Breitbart News: Billy Currington and Tim McGraw pull out of "Gun Control" Concert
According to the International Businesss Times, a gun control concert near Sandy Hook, CT, got the wrong kind of exposure when Breitbart News reported on April 14th that concert beneficiary Sandy Hook Promise "is a vehicle through which various relatives of Sandy Hook victims have joined to push gun control until it passes."  Currington announced his decision to pull out via Facebook:

I've never been one to take on controversial issues – I'm a singer. I do feel strongly about honoring and supporting the Sandy Hook community and will be making a donation to a local organization. I appreciate people's freedom and passion for whatever cause they want to support, however, I am choosing to step aside from this fundraiser and will focus instead on the rest of the tour dates as I look forward to being on the road with Tim and Chase and having a blast with all of the fans.

April 12: Yahoo News: Could Hillary's gaffes and Scandals be her Achilles Heals?
Hillary Clinton looks ahead to 2016 as the year Americans may finally elect their first-ever female president, but her past is freighted with blemishes and gaffes that could compromise if not sink her campaign.  Clinton intends to draw on her wealth of experience as first lady, US senator and globe-trotting secretary of state to convince voters she is the best person for the job.   But the Republican National Committee is already labeling her past as a "decades-long record of secrecy and scandal."  White Water, Benghazi, the Clinton family foundation that received millions of dollars in donations from middle eastern nations while Hillary was serving as the Secretary of State, and "Email Gate" are just a few of the issues that could cause problems in the upcoming campaign.

April 8: The Washington Times: Obama Gun Control Push Backfires as Industry Sees Unprecedented Surge
The American firearms industry is as healthy as ever, seeing an unprecedented surge that has sent production of guns soaring to more than 10.8 million manufactured in 2013 alone — double the total of just three years earlier.  The 2013 surge — the latest for which the government has figures — came in the first full year after the December 2012 shooting at Sandy Hook Elementary School, signaling that the push for stricter gun controls, strongly backed by President Obama, did little to chill the industry despite the passage of stricter laws in states such as New York, Maryland, Connecticut and   California.  Indeed, interest in guns appears to be at an all-time high in California, which shattered its previous record for gun-purchase background checks last month, with nearly 200,000 processed, suggesting a vibrant firearms market in the country's most populous state.

Industry backers say they aren't surprised firearms buyers and manufacturers alike have responded to the national gun control debate by making and purchasing more.  "The surge in firearms sales in 2013 reflects both a long-term upward trend in shooting sports participation and [a] particular concern that year that law-abiding gun owners and those interested in purchasing a firearm for the first time could face tougher restrictions affecting access to and selection of firearms," said Mike Bazinet, spokesman for the National Shooting Sports Foundation, an industry group.

April 4: The Daily Caller: Concealed Carry Civilian Shoots Carjacker:
An off-duty city worker in Georgia likely helped save a woman who was stuck on the hood of her car after she was carjacked on Friday.  The scene was captured on surveillance video shows a woman vacuuming her car when a teenage suspect hops out of a red minivan with several other men inside. The suspect is seen sliding into the woman's car. He got behind the wheel and slammed the car into reverse. The car owner jumped on the hood, but that didn't deter the carjacker who sped up as he drove out of the view of the camera.

The woman was reportedly screaming for help as the suspect sped past several bystanders, including an off-duty Smyrna city worker.  Luckily, that man, who is also captured on camera, was carrying a concealed gun at the time. He chased after the Honda and fired through the window, hitting the suspect in the shoulder. The suspect, who is from Atlanta, was arrested and taken to the hospital where he was treated. Police are looking for his accomplices in the minivan.

April 4: The Hill: DC and the NRA Face Off over Gun Control in the District of Columbia
A years-old feud between the District of Columbia and the National Rifle Association is raging anew, as the powerful gun lobby throws its might behind GOP legislation aiming at striking down local firearm restrictions.   The showdown centers around the Second Amendment Enforcement Act, introduced last week. The bill is designed to roll back many of the barriers to gun ownership in Washington, D.C.  The emerging battle has once again put the deeply liberal District at "the epicenter" of the national gun debate. 

Shortly thereafter, Washington, D.C. was granted home rule status by the Congress, it  issued a controversial ban on handguns, which prohibited residents from not only carrying guns in public, but even keeping them from possessing firearms in their own homes for personal protection.  Gun control advocates argued the ban was necessary in a city that suffers from a high crime rate. Second Amendment advocates were irate, setting off the first in a series of legal battles pitting the NRA — and its congressional allies — against the District. Its noteworthy that the  banning guns has done little to bring down the DC crime rate. 

Eventually the Supreme Court struck down the handgun ban in a 2008 but the city subsequently issued a series of restrictive gun laws that forced gun owners to go through hoops just to keep firearms in their homes and still the crime rate remains high.

March 8: Fox News:  Fashion Show on how to safely conceal weapons:
Hundreds of women packed an event hall Saturday in Indianapolis for a different kind of fashion show – one on how to safely conceal guns.  "There are ways to carry, whether you're wearing a cocktail dress, shorts and a tank top," Cathy Brown, the co-chair of the Fashion and Firearms Concealed Carry Extravaganza, told Fox 59.  Event organizers said the idea of the show is to make sure women have fashionable options while carrying. More than 300 women attended, raising money to support local Well Armed Woman chapters.  One attendee, Dawn Hillyer, said she purchased a gun after being chased by a stalker for six years.  Her business, Hiding Hilda, offers purses that contain special compartments for guns. Profits Hillyer makes help sponsor scholarships for law enforcement on stalker training, Fox 59 reports.  "He gets out of prison in 2017 and I'm not going to live like that again," Hillyer said. "I'm not gonna run. I'm not gonna hide. I'm gonna stand right up."

March 3: The Daily Caller: Obama Admin is going after gun dealers
The Obama administration's Operation Choke Point program targets gun and ammunition dealers and tries to make life "miserable" for businesses that it doesn't like, a payment processor told a Choke Point victim in jarring new audio.  Operation Choke Point is a program by which the Department of Justice works with other administration agencies, including the Consumer Financial Protection Bureau, to force banks to shut down accounts of businesses that it objects to. The program purports to fight fraudulent businesses, but has instead targeted many gun and ammunition dealers and other lawful businesses.

Audio obtained by the US Consumer Coalition presents the latest disturbing example of Choke Point's overreach. It captures a conversation between Alex Bacon, president of the ETF Network payment processor, and Brennan Appel, owner of the Global Hookah Distributors tobacco-products company.  Appel's hookah company had its bank account shut down by Bank of America. Bacon, Appel's payment processor, explained that Operation Choke Point unilaterally targets certain kinds of businesses and makes business owners' lives "miserable."

March 2: The Daily Caller: President Unveils National "ObamaLaw" Plan
President Barack Obama today introduced his plan for a progressive takeover of state and local policing.  "We have a great opportunity… to really transform how we think about community law enforcement relations," he said Monday.  "We need to seize that opportunity… this is something that I'm going to stay very focused on in the months to come," Obama said, as he touted a new interim report from his Task Force on 21st Century Policing.  Obama also instructed his media allies to help a federalization of policing, and to sideline critics of centralized policing rules. "I expect our friends in the media to really focus on what's in this report and pay attention to it."

Obama is using the crisis sparked by the Michael Brown shooting, who was killed after assaulting a shopkeeper and a policeman in Ferguson, Mo. Obama and his deputies stoked the subsequent controversy in the run-up to the 2014 election, in the hope of boosting African-American turnout. The mobilization effort failed, partly because local law-enforcement officials released a video showing Brown's strong-arm robbery of a store shortly before the fatal shooting.  Now Obama is trying to expand progressive control by attaching more conditions to federal funding of state and local law-enforcement efforts. "We can expand the [so called federally-funded] COP program… to see if we can get more incentives for local communities to apply some of the best practices and lessons that are embodied in this report," he said.

Those best practices likely will eventually include rules that restrict police investigations of groups that are part of the Democratic coalition, and rules that try to level convictions and penalties among various sub-groups of the United States, regardless of actual conviction rates.  "I think communities [with police forces] across the board are going to need to consider… recommendations around prohibiting racial profiling [and] that's a step that we've already taken at the federal level," Obama said.

Obama's strategy matches the progressive playbook, which continuously expands progressives' power by gradually adding more conditions to federal aid. That same strategy is implemented in education via the "Common Core" education plan, in the health-sector via Obamacare, in the banking industry via the mortgage rules that caused the damaging property bubble and in housing via Obama's  "regionalism" plan. 

February 26: The Washington Examiner: Obama to ban bullets by executive action: Threatens AR-15s
As promised, President Obama is using executive actions to impose gun control on the nation, targeting the top-selling rifle in the country, the AR-15 style semi-automatic, with a ban on one of the most-used AR bullets by sportsmen and target shooters.  This month ATF revealed that it is proposing to put a ban on 5.56 mm ammo on a fast track, immediately driving up the price of the bullets and prompting retailers to urge sportsmen to urge Congress to stop the president.  Wednesday night, Rep. Bob Goodlatte (R-VA) Chair of House Judiciary, stepped in with a critical letter to the bureau demanding it explain the surprise and abrupt bullet ban. The National Rifle Association, which is working with Goodlatte to gather co-signers, revealed that 30 House members have already co-signed the letter and Goodlatte and the NRA are hoping to get a total of 100.

"The Obama administration was unable to ban America's most popular sporting rifle through the legislative process, so now it's trying to ban commonly owned and used ammunition through regulation," said Chris W. Cox of the NRA. "The NRA and our tens of millions of supporters across the country will fight to stop President Obama's latest attack on our Second Amendment freedoms."

February 19: The Daily Caller: Woman shoots intruder with gun her son bought for her a week ago:
A concerned son's decision to buy his mother a gun just last week out of fear for her safety proved wise Thursday morning.   The woman, a widow who lives alone in a crime-plagued Columbus, Ohio neighborhood, grabbed her gun after a man broke through her front window at around 5 a.m.  "She was armed and apparently fired multiple shots at him," Columbus Police Sgt. Dave Sicilia told the news outlets.  The unnamed suspect had attempted to rob a house across the street. After residents there forced him out of the upstairs window, he broke into the widow's home through her window.  After the woman shot him, he was rushed to the hospital and pronounced dead at around 7 a.m.

February 14: The Daily Caller: Legal Expert: Gun Rights are Human Rights
By controlling the guns, you can easily control your opponents. This is the core argument Stephen Halbrook, an attorney and expert on gun laws, delivered before the eighth Students for Liberty Conference. "Although it may not be the explicit intent of governments at the time gun registration is enacted that it will be used against the people, history shows otherwise."  The law professor, who's authored several books and articles defending gun rights, gave the easy example of gun registration in Germany in the early 1930s. "In 1931, there was a lot of political instability, with governments changing every few months. Intercepted Nazi documents showed that Hitler's party had an insurrection plan that included executing anyone that had a firearm. So government decreed that everyone had to register their firearms. The Interior minister said it was a security measure."   

"Hitler started repressing all his opponents, simply labeled as 'communist', using these registries," Halbrook continued. "And starting in 1935, the Gestapo ordered police stations to stop issuing guns to Jews, even though they were well-respected citizens that fought during the Great War." This sounds eerily familiar to the law professor. "Following the end of the Civil War, southern states issued Black Codes, which gave discretionary powers to authorities to issue guns to newly-freed slaves," stated Halbrook. "Local militias even stole weapons to make sure African Americans were disarmed. This is one of the main reasons the Fourteenth Amendment was passed: so states wouldn't violate people's constitutional rights."   Even though those rights can be misinterpreted, they still serve a purpose. "Supreme Court justices who dissent that gun rights do apply on the local level claim that guns can kill people," Halbrook said. "But they seem to forget that free speech can sometimes lead to people saying things we might find offensive like the Communist Manifesto of Hitler's infamous book Mein Kempf."

February 13: The Daily Caller: Bloomberg Keeps Speech on Keeping Guns from Minorities
from being Posted Online
Former New York City mayor Michael Bloomberg has successfully blocked video from a controversial talk he gave at the Aspen Institute last week from being posted online.  At the Institute's Feb. 5 event, the pro-gun control multi-billionaire suggested keeping guns out of the hands of young, male minorities. Ninety-five percent of murders are attributed to the group, said Bloomberg, who has spent tens of millions of dollars on various gun control initiatives, including the group Everytown for Gun Safety.   "These kids think they're going to get killed anyway because all their friends are getting killed," Bloomberg said at the summit. "They just don't have any long-term focus or anything. It's a joke to have a gun. It's a joke to pull a trigger."

Various national media outlets jumped on the pointed comments, for both the pro-gun control sentiment and the racial aspect.  According to the Aspen times Bloomberg, who founded the massive Bloomberg L.P. media empire, has asked both the Aspen Institute and GrassRoots TV, the company that filmed the event, to refrain from broadcasting footage of the talk. 

February 11: The Daily Caller: Federal Interstate Handgun Transfer Ban is Unconstitutional:
The Citizens Committee for the Right to Keep and Bear Arms [CCRKBA] today won a major federal court ruling in a case involving interstate handgun transfers in which the judge applied strict scrutiny to determine whether a ban on such transfers meets constitutional muster.  The case, which was financially supported by the Second Amendment Foundation, is known as Mance v. Holder. It involves plaintiffs residing in the District of Columbia and Texas, and could have far-reaching ramifications, according to CCRKBA Chairman Alan Gottlieb.  "Our lawsuit strikes at the heart of a debate that has been ongoing for several years, since the creation of the National Instant Check System (NICS)," Gottlieb said. "With the advent of the NICS system, it makes no sense to perpetuate a ban on interstate transfers of handguns."

Indeed, in his ruling, U.S. District Court Judge Reed O'Connor of the Northern District of Texas, Fort Worth Division, writes, "(T)he Court finds that the federal interstate handgun transfer ban burdens conduct that falls within the scope of the Second Amendment."  The judge later added, "By failing to provide specific information to demonstrate the reasonable fit between this ban and illegal sales and lack of notice in light of the Brady Act amendments to the 1968 Gun Control Act, the ban is not substantially related to address safety concerns. Thus, even under intermediate scrutiny, the federal interstate handgun transfer ban is unconstitutional on its face."

February 6: International Business Times: Colorado Revives Gun Control Debate in State Legislature:
Lawmakers in Colorado this week wrangled over a slate of bills aimed at rolling back restrictions on gun ownership and the sale of firearms. While the arguments remain familiar, the legislative battles are taking place in the shadow of high-profile mass shootings that have occurred around the nation in recent years.  Colorado policymakers debated seven bills over gun control this week, with narrow defeats for four proposals in the Democrat-controlled House.

Republicans, who won a slim majority in the Senate during last November's elections, advanced two Senate bills -- one repealing a requirement for background checks for anyone transferring possession of a firearm, and another authorizing concealed carry for anyone authorized to carry a handgun. The measures are expected to fail in the House or be vetoed by the Democratic governor, however. Republican lawmakers in Colorado said they were committed to the ideology of gun ownership championed by the party.

January 25: Fox News: TSA: Record Number of Guns seized in 2014
Government screeners at airport checkpoints seized a record number of guns in 2014.  Air travelers caught trying to board a plane with a weapon included a 94-year-old man at New York's LaGuardia Airport. The man had a loaded .38-caliber revolver clipped to his belt.  The LA Times reported Friday on a new Transportation Security Administration study that found a significant increase in the number of firearms seized in carry-on bags at 224 airports. The TSA said it confiscated 2,212 firearms in 2014, compared to 1,813 in 2013. That's a rise of 22 percent.

The TSA said about 83 percent of the confiscated guns were loaded.  There has been a steady hike in the number of guns seized at TSA checkpoints since 2005.  The TSA screened about 650 million air travelers last year. The TSA also inspected 1.7 billion carry-on bags.  The TSA was created in the aftermath of the 9/11 terror attacks and operates as part of the Department of Homeland Security.

January 23: The Daily Caller: NY Gun Store to Close: Restrictive Gun Laws Cited:
A New York gun dealer says he will shut down two stores he operates near Rochester and move to North Carolina because of onerous regulations on the sale of firearms and ammunition.  "The SAFE Act killed us in terms of business," Kordell Jackson, who owns Jackson Guns and Ammo, said.  "It was very difficult with sales and regulations with transferring and obtaining firearms, so I decided to close up," Jackson said.

The SAFE Act, which was signed into law in 2013 in the wake of the school shooting in Newtown, Conn., is considered one of the toughest gun laws in the nation. It prohibits the sale of magazines that contain more than 10 rounds and puts strict limitations on features that can be attached to semi-automatic rifles such as the AR-15. It also requires ammunition dealers to perform background checks on the sale of ammunition similar to those performed during firearms transactions and outlaws all private firearms transactions.  "We've talked to a lot of customers, and everybody is very upset about the fact that we're closing," Jackson said. "This was not an easy decision, but they have to understand that with the new regulations, it's impossible to survive."

January 20: The Daily Caller: NY Sheriff:  Handgun renewal permit going into the garbage
"because that is where they belong"
Fulton County, N.Y. is home to a strong hunting and fishing tradition. Guns are commonplace.  But they are about to come head to head with the New York state government.   As a kid, the only time in 10 years I was ever stopped by the police for carrying a gun through Fulton County was when I was walking home from a hunt with my Ithaca Model 37. The officer pulled over and asked if I was coming or going to hunt. When I told him I was walking home he responded with, "Oh, OK, I get off in 30 minutes and was just wondering if you wanted to go out."

But now with tougher state  gun control laws in place, New York is attempting to crack down on gun ownership and permits.  But Thomas Lorey, Fulton County Sheriff with 45 years of law enforcement under his belt is fighting back.  He took an oath to  "Defend the Constitution against all enemies, foreign and domestic." and he is intending to uphold his oath against those Second Amendment hating politicians in the state capitol.  Lorey is telling those in his county to throw away state issued invitations to renew gun permits early.  Fulton County is poised to defy a governor that has forced unreasonable gun restrictions on law-abiding citizens – in this case paying the state for the right to keep your handgun. Fortunately, there is one sheriff who is not afraid to make a stand for the right to keep and bear arms.

January 10: The Daily Caller: Milwaukee Barber Shop Customers Takes on Armed Robber
A would-be armed robber who stuck up a Milwaukee barber shop on Friday received more than a haircut when an armed patron pulled out his own gun and fatally shot the criminal.  "He asked some questions about how much a haircut costs, then went into the bathroom to put his mask on and get his gun ready or whatever," a man identified as Ty told WISN News. "The robber took his eye off the guy that he originally robbed first. I guess he didn't check him good enough because he had a gun on him," Ty explained. 

According to police, while the man was frisking other customers, the customer pulled out his gun and shot and killed the armed thief.  "One of the customers acted in self-defense," Ty told WISN. "He had his (concealed-carry permit), a registered firearm and unfortunately [or fortunately depending upon your point of view] killed the robber."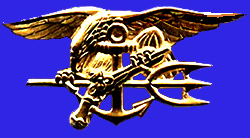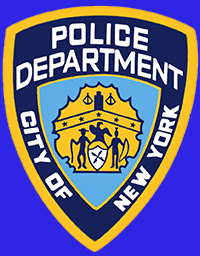 January 4: Fox News:
Retired COP & Navy Vet sues NY over Gun Confiscation
A decorated retired New York cop who served in the U.S. Navy is challenging New York's tough new SAFE Act gun control law, claiming in a lawsuit that his guns were confiscated after he was mistakenly diagnosed as mentally unstable after he sought treatment for a sleeping problem.  Donald Montgomery's lawsuit contends that Gov. Andrew Cuomo and other state officials violated his Second Amendment rights when his guns were seized after a brief hospital stay for insomnia. Montgomery, a cop for 30 years and a U.S. Navy veteran, brought the lawsuit in Rochester Federal Court on Dec. 17.  Montgomery was the owner of four guns -- a Colt .38 handgun, a Derringer .38, a Glock 26 9-mm. and a Smith & Wesson Bodyguard 380.

His troubles started when he visited a Long Island hospital in May complaining of insomnia. He was discharged with a diagnosis of "depression, insomnia" and then returned a short time later for a 48-hour stay. The lawsuit says that during that visit, staff erroneously listed him as an "involuntary admission," triggering the SAFE Act reporting provision. Those deemed at-risk for owning guns by mental health professionals have to be reported and their names entered into a database. The lawsuit claims Montgomery should not have been reported because he was not a threat to himself or others. The suit says a hospital psychiatrist told him "You don't belong here" and "I don't know why you were referred here."

January 1: The Daly Caller:
Armed Robber holds up fireworks stand, clerk shows him a different kind of firecracker:
An employee at a fireworks stand near Houston used a special kind of firecracker in response to an armed robbery attempt that occurred Tuesday night.  Two men pulled up one of the men got out and pulled a gun on the employee on duty and demanded money from the store.  But the clerk thought fast and remembered he had something that goes "Boom" in the store's office.  He had a gun of his own and fired it several times at the armed man, hitting him in the face, wrist, and back.  The would-be robber was air-lifted to a nearby hospital and is listed in critical condition. His accomplice fled the scene in the getaway car. The clerk was not injured.

December 31: The Daily Caller:Wendy Davis Says She regrets stance on guns in Campaign:
Wendy Davis' stance on the issue of open carry gun laws was a political one, and not in line with her "core beliefs," the failed Texas Democratic gubernatorial candidate said in a recent interview.  "There is one thing that I would do differently in that campaign, and it relates to the position that I took on open carry,"  Davis said in her first interview since getting whooped by Republican Greg Abbott last month.  "I made a quick decision on that with a very short conversation with my team and it wasn't really in keeping with what I think is the correct position on that issue," Davis continued.

Seen as a shocker when she announced it back in February, Davis' support for open carry did little to help her cause. The state senator lost to Abbott by 20 points.  Democrats were surprised by Davis' stance on open carry — which allows gun owners to carry handguns in plain sight — since it was far out of whack with most Democrats. Republicans were not convinced by Davis' support for the policy, claiming that she was trying to endear herself to voters in the conservative state.

December 30: The Washington Times:
Gun owners fear Maryland Police Targeting them for traffic stops:
A year ago this New Year's Eve, John Filippidis of Florida was driving south with his family on Interstate 95 when the Maryland Transportation Authority Police pulled over his black Ford Expedition and proceeded to raid it while his twins, wife and daughter looked on — separated in the back seats of different police cruisers.  The officers were searching for his Florida-licensed, palm-size Kel-Tec .38 semi-automatic handgun, which he left at home locked in his safe. (Maryland does not recognize handgun permits issued by other states.)  When the search turned up nothing, Filippidis, 51, was allowed to go and was issued only a speeding warning.  But the incident gained national attention.   Filippidis went on multiple radio programs and described in detail how scared and outraged he and his family were. He wondered: How did the police know he was licensed for concealed carry, and what right did they have to search through his personal items on the side of the busy interstate filled with holiday travelers on that 10-degree day?

December 22: The Daily Caller:
Anti-Gun PSA Encourages Kids to Steal Parent's Guns and Turn them in to Teachers:
A provocative public service announcement released by a San Francisco-based production company encourages children to put themselves at risk and commit a slew of crimes by stealing their parents' guns from home and turning them in at school.  In the anti-gun ad, published Dec. 13 by Sleeper 13 Productions, a boy who appears to be in his early teens is shown walking up the stairs of his home and wandering into his mother's bedroom. The boy is shown opening the drawer to his mother's dresser, where a handgun is hidden. The boy takes the gun from the dresser and leaves the room. The ad then flashes to his school. Sitting in a classroom, the boy ventures up to his teacher's desk after the rest of his classmates have left. The tension building in the scene breaks, and the boy produces the gun from his backpack, slamming it on his startled teacher's desk. "Can you take this away? I don't feel safe with a gun in my house," the boy says.

What the ad-makers are encouraging is highly illegal and invites danger. The boy would be guilty of weapons theft, illegal concealed carry and carrying a weapon on school property.

December 11: The Hill: Gun Rights Advocates call upon Republicans to defund Government
Some gun rights advocates are urging lawmakers to vote no on the $1.1 trillion spending package over what they see as a major threat to the Second Amendment.  Gun Owners of America (GOA) say Republicans should vote against the bill that would avert a government shutdown because it provides more than $1 billion in support for "Barack Obama's anti-gun executive actions."  "It 'fights gun violence' with $1.1 billion — an increase of $53 million," said GOA's chairman and executive director Tim Macy.  "We all know this is a euphemism for gun control, and there is nothing which prevents the administration from using this money to support its anti-gun 'executive action' agenda," he added.

But the National Rifle Association, seems to disagree.  The NRA wrote to Speaker Boehner (R-OH) expressing strong support for the government funding bill, because of what it refers to as a "pro-gun provision" that would protect hunters.   "For years, radical animal rights and environmental advocates have used all the tools at their disposal, including litigation, to attempt to ban lead ammunition," the NRA writes. "A ban on traditional ammunition would affect hunters, sportsmen, law enforcement, military and target shooters. There are currently no comparable alternatives to lead ammunition in terms of cost, ballistics and availability. This bill would prevent a traditional ammunition ban and protect not just hunters, but millions of American gun owners."

December 9: Fox News: Wisconsin Police Chief Criticized Over Volunteer Gun Search Program
Police Chief Norm Jacobs' idea that residents of Beloit, WI, should volunteer to let his officers search their homes for guns is drawing fire from Second Amendment advocates and homeowners alike.  Jacobs, the top cop in the southern Wisconsin city of 40,000, admits his novel notion that residents can request a visit by officers to inspect the home for any unknown guns that may be in the household has generated a lot of reaction, and not of the positive variety. "Most of the calls have been negative," Jacobs told FoxNews.

Jacobs likened gun violence to Ebola and said voluntary searches were like a vaccine.  "Gun violence is as serious as the Ebola virus is being represented in the media, and we should fight it using the tools that we've learned from our health providers," he said.  His aim is to rein in gun violence in a city that has seen seven gun-involved homicides this year without infringing on people's right to bear arms but what he is missing is that his proposal will do nothing to keep guns out of the hands of criminals.

December 6: IJReview: Robber Terrorizes Red Lobster Until Introduced to the 2nd Amendment
Thursday night, an armed robber entered a Las Vegas Red Lobster and walked out with a cash register.  But he didn't get too far.  The suspect waved his gun around in the dining area, to the shock of terrified patrons. Unfortunately for the armed assailant, he wasn't the only one with a firearm.  According to reports, a family saw the robbery and followed the suspect. The father, who holds a concealed weapons permit, fired a shot into the air. This was enough to spook the suspect into dropping the cash register and fleeing.  The suspect is now in police custody.

December 3: The Daily Caller: Family of Gun Owners Saves Mom in her driveway:
A woman was saved by her family of gun owners — her husband and two sons — after a man attacked her in her Gonzales, Louisiana driveway and tried to kidnap her Sunday evening.  The attacker, Chad Babin, grabbed the woman as she was unloading her car. Babin, who investigators believe was high on drugs at the time, forced his way into her house.That woke the woman's husband who grabbed his gun and tried to shoot Babin. The firearm was knocked away during a struggle. Babin and the man fought on the ground. According to The Acadiana Advocate, the couple called their two sons into the house. They had just returned from a duck hunting trip and were carrying guns of their own. They held Babin on his stomach on the living room floor at gunpoint until police arrived.

November 12: Breitbart News: Governor Elect Abbott says he supports open carry in Texas:
On November 5 Breitbart News reported that Texas Governor-elect Greg Abbott (R) said he will sign an open carry handgun bill into law when legislators pass one and place it on his desk.    By November 11, state representative James White (R-Woodville) answered the call and put forth HB 164--a bill which would give everyone with a concealed carry permit the option to carry their handguns openly if they so choose.   In addition to White's legislation, state representative Jonathan Strickland (R-Dist. 92) put forward legislation allowing Texans to carry a gun openly or concealed without a permit. This option, referred to as Constitutional Carry, is the same type of open carry law that currently exists in Alaska, Arizona, Wyoming, and Vermont.   An option similar to Constitutional Carry exists in Mississippi, where you have to have a concealed carry permit to carry a handgun concealed but no permit is needed to carry one openly.

November 12: Fox News: New Court Ruling could end California restrictions on concealed carry:
A procedural decision in a landmark Second Amendment case could spell the end for California laws restricting the issuance of permits to carry concealed handguns.   The decision by the 9th U.S. Circuit Court of Appeals would bar other law enforcement officials, including state Attorney General Kamala Harris, from gaining "intervener status" to join in further challenges of its ruling in a case originally brought by an independent journalist who sued the San Diego County Sheriff's Department over its policy of requiring a specific reason for being allowed to carry a concealed weapon in public.  San Diego County Sheriff Bill Gore has said he will not fight the ruling, meaning there is no one with standing left to challenge the decision made in February.

In its bombshell ruling earlier this year, the 9th Circuit found those policies to be unconstitutional and held that law-abiding citizens have a right to bear arms under the Constitution's Second Amendment and could not be required to justify their reasons for carrying concealed weapons. The panel simultaneously ruled on a similar case brought in Yolo County, whose sheriff indicated he will drop further appeals.  The law would still not allow felons or the mentally ill to possess firearms, and would still prohibit the carrying of them in places such as schools and government buildings.

November 12: The Daily Caller:  Two CHL holders flex muscles in Ohio and Texas
A mother in Ohio and a family man in Texas, both concealed carry permit holders, were forced to put their guns to good use in recent days.  Over the weekend, a group of gang members in Columbus, Ohio opened fire on a 13-year-old boy who was out shopping at a neighborhood store with his mom.  The woman pulled out her gun and fired back at the gang members. Her son was not seriously injured. One of the shooters has been arrested.  The woman said that she knew the attackers, and they have harassed her family for years and even broken into her home.  Because of this, the woman says she obtained a concealed carry permit this fall --  part of a recent trend in Ohio, which saw the number of new applications for concealed carry permits jump by over 96,000 in 2013 compared to previous year.

Meanwhile a San Antonio man broke up an armed robbery at a Subway restaurant Monday night. The man was eating with his family when another man came into the store saying that he would begin shooting if the clerk did not hand over money from the cash register.  The bystander jumped to action and forced the would-be robber to the ground at gunpoint. 

November 12: Fox News: Senior Maryland ex-state trooper claims administration silenced him on gun control:
Jack McCauley enjoyed a fast-rising career in the Maryland State Police, starting out on the street and then moving on to gangs, drugs and murders. He went all the way to the top post in the firearms licensing division -- until, he claims, political pressure over the state's high-profile gun control push drove him out.   He was barred from criticizing the policy, he says, and was told from on high that the reason for the sweeping law, which critics say tramples Second Amendment rights, was simple: "It is just votes."    In an interview McCauley described his frustration and accused  Gov. Martin O'Malley's administration of misleading the public. "My goal is to educate the public, because the mainstream media and the governor's office are intentionally lying to people," he said. 
The Firearms Safety Act of 2013 -- one of the major gun control laws to pass in the wake of the Newtown, Conn., mass shooting -- bans dozens of assault weapons; earlier this year, it survived a court challenge but some gun rights advocates want Republican Larry Hogan, who beat the current Governor's deputy Anthony Brown in an upset election last week, to upend it when he takes office.

November 8: The Daily Caller: Nine Examples of how the Second Amendment has saved lives:
On Oct. 28, 71-year-old Ronnie Lummus was walking back to his car after buying groceries with his wife, when they were confronted by an armed masked man, a Dallas news station reports.  The would-be robber shoved Lummus' wife to the ground and attempted to steal her necklace. Unfortunately for him, Big Ron was packing heat.  Lummus fired at the assailant, who eventually died while fleeing the scene.  Witnesses claim that Lummus was "justified" in using his weapon.  Follow the link (above) and check out eight other accounts of law-abiding citizens who exercised their Second Amendment right to defend themselves and other Americans.

November 8: The Hill:  GOP gains slam on the brakes on Federal Gun Control Legislation:
The Republicans' resounding victory this week pushed federal gun control legislation even further out of reach for proponents of stronger gun regulations.   More than 90-percent of National Rifle Association-backed congressional candidates prevailed on Tuesday, bolstering the ranks of gun rights advocates in both chambers. The gun lobby also has a powerful ally in incoming Senate Majority Leader Mitch McConnell, who is highly unlikely to bring to the floor any bills on that would tighten firearm restrictions.

"There's no appetite for gun control in Washington," NRA spokeswoman Jennifer Baker said. "We now have a Senate leader who is pro-Second Amendment, so it will be more difficult for them to pass gun control measures."  Gun control advocates, who poured tens of millions of dollars into the election cycle, maintain that they made important strides at the state level, including a win on a Washington State ballot measure expanding background checks for gun sales.   Yet even they acknowledged that the odds of federal action in Washington in the next Congress just got a lot longer

October 17: Breitbart News: Candidates distance themselves from aggressive gun control advocate:
As gun control proponent Gabby Giffords gets more "aggressive" in her push for gun control candidates, at least one of those candidates is distancing herself from the ads Giffords is running.  New Hampshire's WMUR 9 ABC reports that though incumbent Carol Shea-Porter (D-NH) is thoroughly in favor of gun control, the tone of attack in Giffords' new ad is simply too much for her. The video on the outlet's website clearly demonstrates Shea-Porter's desire to move away from being associated with the former representative's ad.  According to the National Journal, Carol Shea-Porter has "flatly denied any association" with the ads against Republican challenger Frank Guinta. Giffords' group is running the ad.   The ad attacks Guinta for his pro-Second Amendment stand in much the same way Giffords' group has been attacking the pro-Second Amendment stand of Martha McSally in Arizona's District 2.  Guinta continues to embrace the Second Amendment and says Congress should be finding ways to defend it, rather than taking it apart after the fashion of Giffords and Shea-Porter.

October 9: The Daily Caller:  Most Expensive State House Race in Colorado Comes Back to Gun Control:
Beyond Colorado's headline-grabbing races for Senate and governor, the election for House District 59 is starting to generate its own news for being the most expensive race for the state house in Colorado — all thanks to tough new gun control laws passed in 2013.  The contest is between Democratic incumbent Mike McLachlan and Republican challenger J. Paul Brown for a small district centered around the rural city of Durango.  According to the Durango Herald, the race has attracted "a waterfall of money" from outside groups, to the tune of at least $718,000 in a market where media and advertising are much cheaper than urban centers along Colorado's Front Range.

The reason? Mostly likely, it's due to McLachlan's support in 2013 for a slate of aggressive new gun control laws that led to the recall of two state senators and the resignation — in lieu of a recall vote — of a third.  Supporters of the Second Amendment have also targeted McLachlan for a recall, but they couldn't collect the requisite number of signatures to force a special election against him.  Conservative groups seem determined to make an example of McLachlan during this election, and Democrats seem equally intent on keeping him in office.

Oct 2: ABC News: Washington State gets opportunity to vote for or against more stringent gun controls
The National Rifle Association is sounding the alarm with voters in Washington state with a new online ad, warning that a ballot initiative there might seriously curtail gun rights. But the Washington state fight isn't just over the vote on increasing background checks. The pro-gun side also has a measure on the ballot, and there's a chance both could pass, opening the door to a potentially heated debate on gun control and an unprecedented quandary for the state Supreme Court.

Initiative 591 would prevent the state legislature from enacting background check laws unless there is a federal standard, which doesn't currently exist. It would also prevent the government from confiscating firearms without due process.   In the other corner is Initiative 594, requiring background checks on all gun purchasers except on antiques or an immediate family member's firearm. The language of that initiative is actually based on a bill that failed to pass in the divided Washington legislature, with a Democratic House and Republican Senate.   Polling indicates that potentially both could be adopted.  Both got such high ratings because just over 30% of Washington voters polled said they would vote for both measures –- even though they are diametrically opposed.  No one really knows what might happen if Washingtonians vote for more and less background checks simultaneously. Such a scenario has never happened before in state history, said David Ammons, a spokesman for the Washington Secretary of State, who administers the elections.

September 25: The Daily Signal: Gun Dealers prohibited from using credit card readers:
Last summer, around the same time the U.S. Department of Justice's Operation Choke Point began pressuring banks to drop customers who buy or sell firearms, tobacco and other goods considered "not acceptable" by the Obama administration,  the Square Reader credit card company quietly changed its terms of services agreement -- …you will not accept payments in connection with the following businesses or business activities: …sales of (i) firearms, firearm parts or hardware, and ammunition; or (ii) weapons and other devices designed to cause physical injury.  – The action has gun enthusiast and store owners in an uproar as they view this as part of the anti-gun supporter's all out war on the second amendment.

September 16: The Hill: Lawmakers unveil a bill to de-militarize local law enforcement:
A pair of House lawmakers introduced legislation Tuesday designed to de-militarize the nation's local police departments.  Reps. Hank Johnson (D-GA) and Raúl Labrador (R-ID) said the Pentagon's 1033 program, which arms local law enforcers with surplus military equipment, goes too far to put the tools of war onto America's streets.  "Our nation was founded on the principle of a clear line between the military and civilian policing," Labrador said in a statement. "The Pentagon's current surplus property program blurs that line by introducing a military model of overwhelming force in our cities and towns."  The new proposal would scale back the program by barring the transfer of certain equipment from the Pentagon to local police departments, including high-caliber weapons, sound cannons, grenades, grenade launchers and certain armored vehicles. It would also adopt new reporting requirements designed to ensure that equipment that is transferred under the program is not lost, stolen or misappropriated.

September 3: The Daily Caller: Man shoots attempted robber, exposing "dozens" of other robberies:
A Milwaukee man shot and killed a gang-affiliated teenager with a long criminal history who attempted to rob him and others on Monday.  The 15-year-old reportedly had been shot during an armed robbery attempt about a month ago and was part of a group that had carried out numerous armed robberies several days prior to the shooting. According to Milwaukee police, a group of assailants attempted to rob another group of people at around 5:30 a.m. Monday, WISN reported. One of the targets, a 30-year-old man, pulled out a gun and shot one of the assailants, the 15-year-old.  Five people, between 14 and 18 years old, were arrested following the incident.

August 30: The Daily Caller: Woman has gun and tells adductor she is not afraid to use it!
An Ohio woman who is licensed to carry a gun but had only recently started carrying one for protection put it to good use earlier this week.  Dinah Burns was out walking her dog, Gracie, on a path near an elementary school on Monday when two men approached her with a baseball bat and threatened to abduct her. 

Thankfully, Burns had some protection.  She reached in to her pocket and slipped her gun out, slipped the safety off as she pulled it out.  "As I was doing that," Burns said, "the other gentleman came toward me and raised the baseball bat. And, I pointed the gun at them and said, 'I have this and I'm not afraid to use it."  The men backed off and left, Burns told a local news outlet.

August 26: The Daily Caller:   Bill Gates Donates $1 million to expand background checks
Bill and Melinda Gates have donated $1 million to a gun control campaign working to expand background checks in Washington state.  The Initiative 594 campaign now has close to $6 million thanks to the Gates donation. It would make background checks a universal requirement for gun sales in the state.  I-594 "will be an effective and balanced approach to improving gun safety in our state by closing existing loopholes for background checks," the Gates said in a statement Monday.  A counter initiative, I-591, would prevent Washington from adopting background-check requirements that exceed national standards, reportedly has about $1 million so far.

August 14: The National Journal: How Congress Helped Create Militarized Police
Since 2006, the Pentagon has distributed 432 mine-resistant armored vehicles to local police departments. It has also doled out more than 400 other armored vehicles, 500 aircraft, and 93,000 machine guns.  As The New York Times reported in June, the Defense Department has been making use of unused military equipment by giving it to local precincts.  This is despite the fact that violent crime in the U.S. has steadily plummeted since 1993. Between 1993 and 2012, the violent-crime rate dropped by nearly 50 percent.

Yet today, local police—in cities and small towns across the country—are increasingly loaded for bear. How did this militarization of the police force come about? It all seems to have started with an obscure section in a defense bill passed more than 20 years ago.  In 1990, Congress passed a National Defense Authorization Act with a clause allowing the "transfer of excess personal property" from the Defense Department to local law enforcement—otherwise known as Section 1208. The clause was included in response to the surge of violent crime and the War on Drugs in the late 1980s. (It's worth noting that at the time, both chambers of Congress were controlled by Democrats.)

July 31: Fox News: California battle over concealed-weapon rights could end up in the Supreme Court
The Supreme Court has turned aside all Second Amendment challenges since a pair of landmark rulings in 2008 and 2009 confirmed the rights of individuals to keep and bear arms. But some believe a California case could make the high court return to the controversial area and determine whether gun ownership rights extend beyond the corners of one's home.  In February, a divided three-judge panel of the Ninth Circuit U.S. Court of Appeals concluded that responsible citizens have the right to carry a concealed weapon for self-protection.  But the California Attorney General is entering the fray wanting to overturn this ruling.

In 37 "shall issue" states, applicants for permits to carry concealed weapons (CCW) must pass basic requirements for approval such as proof of residency and a clean background check.   Nine "may issue" states give local officials much more latitude in determining who gets permits. In California, an applicant must also demonstrate "good cause" why he or she should receive a permit. Four other states (Alaska, Arizona, Wyoming and Vermont) have no permitting requirements.

July 27: Fox News: Federal Judge rules DC ban on carrying guns is unconstitutional
A federal judge in the District of Columbia on Saturday overturned the city's total ban on residents being allowing to carry firearms outside their home in a landmark decision for gun-rights activists.  Judge Frederick Scullin, Jr. wrote in his ruling in Palmer v. District of Columbia that the right to bear arms extends outside the home, therefore gun-control laws in the nation's capital are "unconstitutional."  The lead attorney for the 2nd Amendment Rights Foundation said "I'm very pleased with the decision that the city can't forbid the exercise of a fundamental constitutional right."  He expects the District to appeal this decision but added, "We'll be happy to keep the fight going."

The decision leaves no gray area in gun-carrying rights.  Judge Sculin extensively referenced the Supreme Court decisions in District of Columbia v. Heller (2008) and McDonald v. Chicago (2010) to concluding "there is no longer any basis on which this court can conclude that the District of Columbia's total ban on the public carrying of ready-to-use handguns outside the home is constitutional under any level of scrutiny."  The court ordered the city to now allow residents from the District and other states to carry weapon within its boundaries.

July 24: Fox News: Massachusetts Police Chiefs Bristle over Legislature "Shooting Down" bill to control long guns:
Police chiefs in Massachusetts are blasting state lawmakers for shooting down a provision that would have given them sole discretion over who can get hunting rifle or shotgun permits, regardless of criminal records.  The Bay State, which has some of the nation's toughest gun laws, has long left it up to a community's top cop to sign off on handgun permits. Lawmakers were considering extending that to include the Firearms Identification Card, or FID, needed to possess long guns. But lawmakers, leery of the constitutionality of the law, which critics say can result in law-abiding citizens being denied their Second Amendment rights, have stripped a proposed bill of that provision. This week, police chiefs from throughout the state and gun control advocates converged on the Statehouse in Boston to blast state senators for removing the provision.

July 16: The San Francisco Chronicle (SFGate.com): Lessons from Nazi Gun Control
Stephen Halbrook writes that history offers numerous examples of well-intentioned gun control policies to control crime that have had disastrous consequences. In his new book, "Gun Control in the Third Reich," one particularly horrific case study begins in Germany during the tumultuous early 1930s.

In 1932 the three-time gold medalist in gymnastics at the 1896 Olympics, Alfred Flatow, complied with a gun-registration requirement that Weimar officials hoped would reduce the threat posed by extremist groups. The former athlete dutifully registered three handguns, but this didn't spare him. The government warned that gun-ownership records must be stored securely so they wouldn't fall into the wrong hands. It failed to consider that only law-abiding citizens would register, whereas political extremists and criminals would not.

In 1933 Adolf Hitler seized power and, the author contends, immediately set about using gun-registration records to identify, disarm and attack "enemies of the state," a euphemism for all political opponents. Police conducted search-and-seizure operations for guns and "subversive" literature in Jewish communities and working-class neighborhoods.

July 9: The Washington Post: New Gun-Control Fight May Be Simmering in the Senate:
Fifteen months since gun legislation stalled on Capitol Hill, the Senate is on the verge of a new fight over whether to expand gun rights, an unanticipated development at a moment of already high tensions in the fractured chamber.  The new political gun fight could be over the Bipartisan Sportsmen Act, a measure that would make it easier to hunt and fish on some federal lands, allow the construction of more public shooting ranges at national parks and wildlife refuges and make it easier to purchase federal permits to hunt ducks, geese and other waterfowl. Those and about a dozen other proposals in the bill are popular in rural states where hunting and fishing are common.

Senators of both parties are readying gun-related amendments and are poised to introduce them this week. Republicans want to overturn the ban on large-capacity magazines and assault weapons in the District of Columbia; expand the right to purchase or transport firearms and ammunition across state lines; limit when a military veteran can be denied a firearm due to mental illness; and allow gun owners to carry weapons into post offices or other federal sites. Democrats said they are working on proposals to limit the sale of certain weapons and ammunition; expand the national background-check system; and stiffen penalties for gun straw purchasers.

July 4: The New York Times: Gov. Christie's veto of Gun Control Bill angers Sandy Hook Relatives:
Families of children killed in the massacre at Sandy Hook Elementary School lashed out at Gov. Cristie of New Jersey on Wednesday for vetoing a gun control bill that would have banned the sales of ammunition magazines larger than 10 rounds, after he dismissed it as a "trivial approach" to gun violence and "the embodiment of reform in name only."  The families said they were departing from their "moderate polite approach" — since the shootings in December 2012, they have met with politicians privately and eschewed what they call "naming and shaming" — because, they said in a statement, "Governor Christie has crossed the line."

July 2: Fox News: Colorado burger joint where waitresses pack heat in Rile, CO
It's called Shooters Grill and it is located in Rifle, Colo., so naturally, the waitresses pack heat.  The burger joint, about 180 miles west of Denver, embraces the firearms theme with menu items like the "M16 burrito," "Smith & Wesson Grilled Cheese" and "Locked and Loaded Nachos." The salt and pepper shakers are made from shotgun shells. But the biggest Second Amendment statement is in the guns waitresses carry, including the Rueger Blackhawk .357 Ashlee Saenz sports.

Owner Lauren Boebert, 27, started the trend when she began carrying a pistol shortly after opening the restaurant a year ago. The accessorizing caught on with the staff. But even though carrying a gun openly is legal in Colorado, Boebert nonetheless makes staffers who want to pack take an extra safety course.  Customers don't feel threatened by their servers carrying guns, she said.  "No one has ever turned around and walked out because they saw a gun," Boebert said. "They might have left because it was too crowded, praise the Lord. But not over the guns."

June 19: Fox News: Colorado governor tries to apologize for gun control measures, blames staff
Governor John Hickenlooper's (D-CO) awkward attempt to patch things up with his state's sheriffs over his support of controversial gun control legislation isn't going as planned.   The governor  offered a series of unusual explanations during a meeting he held last Friday with a group of Colorado sheriffs for why he signed legislation that restricts the sale of ammunition magazines of more than 15 rounds. 

First, Hickenlooper blamed his staff for not anticipating the opposition on gun control. He then apologized for his staff's inability to effectively communicate and promised to do better in the future.  When Larimer County Sheriff Justin Smith pressed the issue, Hickenlooper snapped back, "What the f---? I apologized!"   On his Facebook page, Smith said he was surprised by the governor's choice of words.  "I'm a big boy and I won't pretend for a moment that it's not language that's foreign to me – but I found that type of attitude and response to be well below the dignity of the office of governor," Smith wrote. "This was a sitting governor, in a public meeting, responding to another elected official."

Hickenlooper also said he felt pressure to sign the bill into law because a member of his staff "made a commitment.  After a group of gun control bills were signed into law earlier this year, 55 of the state's 62 elected sheriffs filed a federal lawsuit against the state, claiming the regulations violated the Second Amendment. The judge ruled the sheriffs could not sue the state while in office but did say they could once their terms ended.  Colorado has been very aggressive in pushing through gun control measures. The passage of three gun bills by the state legislature last year led to the ousting of two Democratic state senators – former Senate President John Morse and Angela Giron. Both were replaced by Republicans.

June 17: The Daily Caller: Hillary Talks Guns on CNN: "Minority Terrorizes Majority"
During a televised town hall, Hillary Clinton was asked about guns, and said that the viewpoint held by gun-rights advocates "terrorizes" the majority of Americans. The town hall, broadcast live on CNN on Tuesday, closely resembled a commercial for Clinton's new memoir, "Hard Choices." 

"I was disappointed that the Congress did not pass universal background checks after the horrors of the shootings at Sandy Hook and now we've had more," said Clinton in response to a question from a Maryland teacher named Gloria Santa Maria.  "Seventy-four more," Santa Maria interjected, seemingly referencing a now-debunked claim made last week by the pro-gun control group Everytown for Gun Safety.  Everytown published a graphical map, which CNN aired, purporting to show 74 school shootings that have occurred since the December 14, 2012 massacre at Sandy Hook elementary school in Connecticut. The network later corrected the claim saying that only 15 of the 74 shootings that occurred at schools had factors similar to the shooting at Sandy Hook.  Many of the 74 shootings involved interpersonal disputes and other criminal activity, though neither Clinton nor Amanpour corrected Santa Maria's statistic.

The former secretary of state and likely 2016 presidential candidate also made imprecise references to "automatic" weapons not mentioning that automatic weapons are tightly regulated in the United States and were not used in the Sandy Hook shooting.

June 5: CBS Houston: Gun Store Sign: Will Trade Obama to Mexico for Sgt. Tahmooressi:
Continuing its critical shots at President Barack Obama, the Tactical Firearms store of Katy, Texas, has yet another weekly message for the president: "Will Trade Obama To Mexico For Sgt. Tahmooressi. God help us all."  The message references Marine Corps Sgt. Andrew Tahmooressi, who is being held in a Mexican prison after mistakenly crossing the border with registered guns.  A few weeks before, the store posted another sign taking aim at Obama: "I like my guns like Obama likes his voters: Undocumented," the Tactical Firearms sign states.  The store's owner, Jeremy Alcede, said the "undocumented" sign was meant to be looked at as a joke.

May 29: The Hill: House to vote on bolstering gun checks:
The House is scheduled to vote Thursday on a bipartisan proposal to bolster the background check system for gun sales.  Unveiled late Wednesday, the legislation would provide $19.5 million in additional grant money to help states submit records to a national FBI database designed to block gun sales to certain criminals and the severely mentally ill.  Supporters of the measure said the funding is vital to keeping firearms out of the hands of potentially dangerous people – an issue highlighted in tragic fashion by last Friday's deadly shooting rampage in Santa Barbara, California.

At issue is the effectiveness of the National Instant Criminal Background Check System (NICS), an FBI-run database created by Congress in 1993.  Under current law, licensed gun dealers are required to run potential weapons buyers through NICS to screen out felons, illegal immigrants, spousal abusers, the severely mentally ill, or another category that would bar them from buying or owning weapons. The system, however, is largely voluntary: States are encouraged, but not required, to report information to NICS.

May 26: The Hill: Justice to Count Fed's Guns
The Justice Department is updating a report on how many guns the federal government has.  It will be the first time Justice has addressed the topic in six years, and it comes as conservative and libertarian complaints about an excessively gun-happy government have intensified.  The issue was central to the recent controversy generated by a stand-off between rancher Cliven Bundy and agents from the Bureau of Land Management in Nevada.  Bundy and his supporters argued an armed federal government threatened too much force in a dispute over grazing and public lands. But critics of Bundy worry that the decision by federal and local officials to back off in response to armed resistance by Bundy and his supporters could embolden self-styled militia groups.

The Justice Department's Bureau of Justice Statistics (BJS) will undertake this year's report. It will begin surveying federal agencies about how many of their agents carry guns and have the authority to make arrests in July, according to the author of the 2008 version Brian Reaves.  It is not clear when the data will be finalized, though the final release could take until early 2015.  Six years ago, the Justice Department found that 73 government agencies employed about 120,000 armed agents with four out of five belonging to branches of the Department of Justice.  Not only is the FBI armed. So too are members of the Environmental Protection Agency (EPA), U.S. Postal Service (USPS), Railroad Retirement Board, Food and Drug Administration (FDA), and U.S. Department of Agriculture (USDA), according to the report.

May 25: Rollcall: Rodger Shooting Prompts Feinstein to Blame the NRA for 'Stranglehold' on Guns:
Elliot Rodger's shooting spree had Sen. Dianne Feinstein lamenting the "stranglehold" the NRA has over gun laws.  "The deadly shooting in Isla Vista is heartbreaking," the California Democrat said Sunday in a statement. "Schools should be places of safety, not where students fear for their lives."  Feinstein questioned why Elliot Rodger was able to legally obtain and keep his guns.

"We must ask ourselves if an individual whose family called police with concerns about mental health, who is receiving therapy and who has had several run-ins with police should be allowed to own multiple firearms and hundreds of rounds of ammunition. When anyone, no matter their mental health or history, can so easily obtain any gun they want and as many as they want—we must recognize there is a problem."  In blaming the NRA Feinstein left out of the equation that her own state of California, where this happened, has some of the most restrictive gun laws on the books which begs the question "Do restrictive gun laws really work?"

May 25: The Daily Caller: Never Wanting to Waste a Tragedy, Dem Senator Urges Stricter Gun Laws:
Democratic Connecticut Senator Richard Blumenthal harnessed Friday's tragic mass shooting and stabbing in Santa Barbara, California, to push for tighter laws on guns, with the lawmaker warning that "Congress will be complicit if we fail to act."  Blumenthal appeared Sunday on CBS' "Face The Nation" to discuss the killings, which left nine people dead in the California college town. Although the killer did not use an assault weapon or the kind of ammo clips gun control proponents tried to ban in the wake of the Newtown shooting, the Democratic senator repeatedly tied Friday's tragedy to lax gun regulations.

May  22: The Daily Caller: N.C. Restaurant Bans Guns, Then owner is robbed at gunpoint!
A barbecue restaurant in Durham, NC, was robbed at gunpoint on Sunday night, despite having posted a sign on the door banning weapons, including concealed firearms.  According to ABC News, three men wearing hoodies and carrying pistols entered The Pit from the back, assaulted two of the employees and made others lie on the floor. The assaulted employees, though, are doing well.

According to Guns 'n' Freedom, "This should be a clear reminder that criminals don't obey gun laws and they don't obey signs on windows that say that can't bring their guns inside. These signs only stop law abiding citizens from being able to protect themselves and make the establishment a bigger target for crooks. After all, why pick a target where people can shoot back at you?"

May 6: CBS This Morning: Smart Guns Fire Up Debate
It's something straight out of a James Bond movie: a gun that only its owner can fire.  That kind of technology is now available in the real world. It's called a "smart gun." Made in Germany, it requires users to wear a radio-controlled watch to fire it, reports CBS News' Jan Crawford.  Maryland gun store owner Andy Raymond announced plans last week to sell it, but within 30 minutes of news getting out, the protests started coming in.  It's a weapon that fires up people on both sides of the gun control debate.
With all the debate Raymond backed down, announcing his decision not to sell the guns in a vide posted on Facebook.  A similar situation happened in Southern California in March. The Oak Tree Gun Club planned to sell the smart gun, but there was a backlash from gun owners. The store reversed course.

"I don't know anyone who wants a smart gun," said Lee Williams, investigative reporter for the Sarasota Herald-Tribune who writes a gun column.  He said opponents see the smart gun laws as a back door way to ban guns.  "If you require only smart guns to be sold and only smart guns to be possessed, the guns that they own now will be declared illegal and it could be a further intrusion on their 2nd Amendment rights," Williams said.   A New Jersey law would do just that. It would eventually require all handguns sold in the state to have the same kind of technology.  California is considering a similar law and Democrats in Congress have proposed federal legislation.

Apr. 28: Stars and Stripes (USA Today): Report: Pentagon to destroy $1 Billion in ammunition
The Pentagon plans to destroy more than $1 billion worth of ammunition although some of those bullets and missiles could still be used by troops, according to the Pentagon and congressional sources.  It's impossible to know what portion of the arsenal slated for destruction — valued at $1.2 billion by the Pentagon — remains viable because the Defense Department's inventory systems can't share data effectively, according to a Government Accountability Office report obtained by USA TODAY.  The result: potential waste of unknown value.

"There is a huge opportunity to save millions, if not billions of dollars if the (Pentagon) can make some common-sense improvements to how it manages ammunition," said Sen. Tom Carper, D-Del., and chairman of the Homeland Security and Governmental Affairs Committee. "Despite years of effort, the Army, Navy and Air Force still don't have an efficient process for doing something as basic as sharing excess bullets. This Government Accountability Office (GAO) report clearly shows that our military's antiquated systems lead to millions of dollars in wasteful ammunition purchases."

Apr. 25: The Blaze: Head of the NRA slams Bloomberg: Our Freedoms are not for sale!
National Rifle Association Executive Vice President and CEO Wayne LaPierre will debut a short video with a message for former NYC Mayor Michael Bloomberg and his new $50 million gun-control push during the NRA-ILA leadership forum on Friday at the 2014 NRA convention.  That message? "Bloomberg is one guy with millions. We're millions with our 25 bucks. Let's see who crushes who."

Apr. 24: USA Today: Firearms applications surge and swamp registration system:
A record surge in recent firearms production and transactions have swamped the federal government's automated registration system for select weapons, including machine guns.  In a notice earlier this month to the firearms industry, the Bureau of Alcohol, Tobacco, Firearms and Explosives said it was temporarily suspending parts of its computerized system to shore up capacity in part to process the required registration and transfer of National Firearms Act covered weapons, which also include silencers, short-barreled shotguns, short-barreled rifles and some explosive devices.

Between 2005 and 2013, firearms act-related applications "skyrocketed by more than 380%'' to nearly 200,000, according to the April 16 memo issued by ATF Deputy Assistant Director Marvin Richardson. The surge has contributed to a backlog of more than 70,000 applications.  Richardson's memo states that the ATF is "immediately'' hiring 15 people to assist with the application processing and deploying 15 current employees to the task.

The application deluge tracks a record annual increase in overall firearm production to more than 8.5 million guns in 2012, the most recent year for which the ATF collects such data. In 2011, there were 6.5 million firearms produced.

Mar. 27: The Washington Times:
Gun Control Activist California State Senator Arraigned on Gunrunning Charges!
A California Democrat state senator with a reputation for clamping down on Second Amendment freedoms was arrested and arraigned on a range of federal charges late Wednesday — among them, for alleged gunrunning.  The local CBS affiliate in San Francisco, reported that Senator Yee was a huge gun control advocate. Yee's bill to ban "button down" devices on AR-15s, SB 249, received a lot of outcry from gun rights groups. But Mr. Yee stood strong, saying he was "a father, and I want our communities to be safe," the CBS affiliate reported.

Now Yee's been charged with conspiracy to deal firearms without a license and with conspiracy to illegally transport firearms. He's also been charged with six counts of plotting to defraud citizens, the San Jose Mercury News reported. "It seems like nobody knew this was coming, and everyone is astounded by the allegations," said Corey Cook, of the University of San Francisco.  "I'm just astonished. … Political corruption is one thing, but this is a whole other level."

Mar. 24: Fox News: Peace (maker) be with you!
Ron Stafford had a hunch that this past Sunday's church service would be different, but he certainly didn't think he'd take home an AR-15.  Stafford, 42, of upstate Schenectady, N.Y., won the assault rifle during a pre-announced raffle at the March 23 service at Grace Baptist Church in Troy, where pastor John Koletas preaches that the constitutional right to bear arms shall not be abridged.   On Monday, Stafford was on his way to pick up the gun -- valued up to $1,200 -- after a federal background check.

Mar. 22: The Foundry: 'This Is Going to Ruin My Entire Life': 18-Year-Old Aspiring Firefighter Charged With Felony for Pocket Knife
Eighteen year-old Jordan Wiser is training to be a firefighter. He's a certified emergency vehicle operator who works as a first responder when he's not attending high school. And, after just spending 13 days in jail, he's now facing felony charges for weapons possession.  The weapon? A pocketknife. It was in his EMT vest, and he uses it to cut through seatbelts when he's practicing saving lives.

Mar. 16: Fox News: Baptist Churches Giving away Guns to Attract New Members:
Baptist churches in the Kentucky town that was the site of a deadly high school shooting are giving away steaks and guns to attract more people to their congregations.  According to WJBK Fox 2, churches in Paducah are hosting "Second Amendment Celebrations," giving away guns to attract more people to the pews.  At Lone Oak First Baptist Church, about 1,300 people crammed into the church hall this month for a steak dinner and pep talk by a gun expert, Chuck McAlister. McAlister was hired by Kentucky's Southern Baptists in an attempt to grow church membership. Twenty-five guns were raffled off during the dinner. Winners were required to pass a background check.

Mar. 6: The Washington Post:
Brady Gun Campaign: Facebooks new policy on guns falls short of competitors:
Facebook announced steps to crack down on groups using its site to sell guns, including prohibiting them from posting offers that "indicate a willingness to evade or help others evade the law."  But some gun safety advocates say the new requirements from the world's largest social media site do not go far enough.  "We're not thinking of this as a victory," said Will Villota, communications director for the Brady Campaign to Prevent Gun Violence. "The bar has been set by other social platforms like Google+, Craigslist and eBay -- they do not allow, will not allow, unlicensed sellers to post guns for sale on their communities. We think Facebook fell short of that bar."

Feb. 27: Fox News: Surge in concealed weapon permits follows California court second amendment decision: Gun owners are flooding the sheriff's offices in two California counties with applications for concealed weapon permits following a bombshell ruling two weeks ago by a federal appeals court that citizens need not justify their requests.  Orange and Ventura counties have dropped the "good cause" standard for issuing conceal carry permits after the requirement was struck down Feb. 13 by the U.S. 9th Circuit Court of Appeal. A three-judge panel of the court ruled 2 to 1 that the Second Amendment bars California counties from requiring law-abiding gun owners who want to carry concealed firearms to demonstrate special, individualized needs for protection.

More than 500 applications have poured in to the Orange County Sheriff's Department in just two weeks — roughly the total number of applications filed in 2013, a spokesman said. Orange County Sheriff Sandra Hutchens announced on the department's website that the county will comply with the federal court's order immediately, sparking the wave of applications.  "We've received as many or more in the last week and a half than we did in the whole calendar year [of 2013]," OCSD Lt. Jeff Hallock told FoxNews.com by phone early Thursday.

Feb. 25: Fox News:  How Gun Control Helps a Stalker Kill My Husband:
In April 2009, my husband was shot six times in front of me in the middle of a busy restaurant by a man who was stalking me. I have a permit to carry a handgun but because of the law at that time in my home state of Tennessee, I had to leave the gun that I normally carried for self defense, locked in my car that night.   My husband Ben and I ran our mobile karaoke business out of a restaurant that served alcohol and my gun was forbidden there. I obeyed the law but my stalker, who was carrying a gun illegally, ignored it.

"I noticed my stalker (a former karaoke customer) in the crowd that night and I knew something was not right. This was a man that I had blocked from my social network account due to inappropriate messages he had sent me.  I asked the management at the restaurant to remove him. When they approached him and asked him to leave, he pulled out a .45 semi-auto and shot Ben. He then stood over him and continued to fire five more rounds into my husband," the women related.

Feb. 22: The Daily Caller: Former NRA president Heston to get U.S. Post Office Stamp!
The United States Postal Service has announced that former NRA President Charlton Heston will be honored with his own stamp. The stamp is part of their "Legends of Hollywood" series, and while the specific issue date has not yet determined, it will be issued sometime in 2014.  Heston was a five term president of the National Rifle Association from 1998 to 2003. He was a tireless advocate for Second Amendment rights and will always be remembered by the NRA faithful for his "cold, dead hands" speech delivered at the 2000 NRA Annual Meeting in Charlotte, North Carolina.  The speech was directed to then presidential candidate Al Gore.

Feb. 14: The New Jersey Star Ledger:
Gun Control Advocates and Jersey Lawmakers set to pick up the gun control fight in 2014
Gun-control advocates and their allies in the state legislature are gearing up for another battle in 2014 in hopes of making New Jersey gun restrictions, already among the toughest in the nation, even more stringent.  Last year, during a tumultuous legislative session following the murder of 20 children in a Newtown, Conn. elementary school, the legislature passed 22 new pieces of gun legislation. About a dozen became law, while the balance were struck down by the governor's veto pen. Advocates for more limits on guns say important legislation was left on the table. 

It's those measures — in particular, a restriction on ammunition magazine size, a ban on .50-caliber rifles, stricter limits on children's access to firearms and mandatory safety training for gun owners — that will be their focus in the coming year. "Our top priority is a 10-round limit on magazine size," said Bryan Miller, executive director of Heeding God's Call, a faith-based organization focused on preventing gun violence.
"Nobody needs a 15-round ammunition magazine unless they are a domestic terrorist or a gangster," Miller said. "We expect the legislative leadership to get behind this and the governor to see some sense."

Feb. 5: The Daily Caller: New York NRA memberships nearly double as gun control legislation is enacted
Membership in a New York affiliate of the National Rifle Association nearly doubled in a year after Democratic Gov. Andrew Cuomo passed harsh gun control measures in the wake of last year's Sandy Hook Elementary School shooting.  New York now boasts 41,000 NRA members, up from the 22,000 members in January 2013, making it the largest NRA affiliate chapter in the country — surpassing even Texas.  "I think it sends a message to all the anti-gun politicians, all the politicians sitting on the fence, that yes, if they thought that we were quiet and this was going to go away without anyone paying any more attention to it, they were just flat-out wrong," New York State Rifle & Pistol Association president Tom King told Buffalo News on Monday.

Feb. 3: Washington Examiner: NRA: 2014 Election Do or Die – Will Take on Bloomberg and Obama:
Expecting former New York City Mayor Bloomberg to "double down" on his nationwide anti-gun efforts in the 2014 elections, an invigorated National Rifle Association is planning a massive ground game to win Republican control of the Senate, according to officials. 

Here to open the NRA's new Great American Outdoor Show, the nation's largest of its kind, top officials from the group described winning the Senate a do-or-die goal this year, especially because of the possibility that Obama could get another chance to appoint a new, liberal Supreme Court justice.  "We fully expect to win a pro-gun Senate in this cycle," said NRA President Jim Porter. "It is vital certainly to our issues, but it is vital to the well-being of this country," he told Secrets.  David Keene, former NRA president, added the group is expanding its effort to tell supporters how critical the election is

Jan. 29: Fox News: Gun Control Issue Muzzled in the State of the Union Compared to 2013:
One year after using the State of the Union address to make an impassioned plea for gun control, President Obama took a more muted approach to the subject, vowing to press forward whether Congress liked it or not.  But with Obama's gun control agenda considered all but dead on Capitol Hill, Obama made his declaration without the impact of guests who lost loved ones in high-profile shootings, as he had a year earlier, and he devoted considerably less time to the subject.  "Citizenship means standing up for the lives that gun violence steals from us each day," Obama said during the Tuesday night address. "I have seen the courage of parents, students, pastors, and police officers all over this country who say 'We are not afraid,' and I intend to keep trying, with or without Congress, to help stop more tragedies from visiting innocent Americans in our movie theaters, shopping malls, or schools like Sandy Hook."

Jan. 25: Fox News: Paper's boss says gun permit database idea was a misfire:
A national newspaper chain never intended to create a multi-state database of gun owners with permits allowing them to carry concealed weapons according to its top executive, who told FoxNews.com a "poorly crafted" internal memo erroneously indicated such an idea was being planned. 

The memo -- sent by a top content editor to various editors at Civitas Media, which owns about 100 newspapers in 11 states, with 1.6 million in total circulation -- laid out a plan for an enterprise project that would use public information requests to establish the database. But Civitas President and CEO Michael Bush, in an email after FoxNews.com reported the story on Friday, stated that the memo should not have been sent and that the notion of such a project had been "rejected" upon consideration.

Jan. 25: The Daily Caller:  In 2013 TSA found 5 guns a day in air traveler's carryon luggage:
Transportation Security Officers found more than 1,800 firearms in carry-on luggage at checkpoints all over the United States in 2013.  Of the 1,813 firearms — or 5 firearms a day, on average — found at TSA check points in 2013, 1,477 or 81 percent were loaded. The number of found firearms was a 16.5 percent increase from 2012's total of 1,556.

According to the TSA the top airports for gun discoveries were Hartsfield-Jackson Atlanta International Airport (111 guns found), Dallas/Fort Worth International Airport (96 guns found), Houston's George Bush Intercontinental Airport (68 guns found), Phoenix Sky Harbor International Airport (66 guns foud), and Denver International Airport (51 guns found).

Jan. 19: Fox News: Federal Judge "shoots down" Chicago Gun Sales Ban
After ruling Chicago's ban on firearm sales a breach of constitutional rights earlier this month, a federal judge is giving the city 180 days to formulate a new law governing gun stores.  Judge Edward Chang of the U.S. District Court for the Northern District of Illinois, Eastern Division, granted the city's request for time to craft an ordinance reflecting, as one municipal official said, "many detailed components, including zoning, licensing and operational requirements for gun dealers."

In his original Jan. 6 ruling, Chang not only struck down Chicago's decades-old ban on firearm sales and transfers, but opined that the ban in America's third-largest city doesn't necessarily reduce violent crime, as the city has long insisted as a rationale for the prohibition. "Chicago's ordinance goes too far in outright banning legal buyers and legal dealers from engaging in lawful acquisitions and lawful sales of firearms," Chang wrote, according to Forbes "and at the same time the evidence does not support that the complete ban sufficiently furthers the purposes that the ordinance tries to serve."

Jan. 12: The Daily Caller: Issa: Obama Administration waging a war on guns:
California Rep. Darrell Issa, the Republican chair of the House Oversight Committee, accused the Obama administration of waging "a war on guns" after new reports of "rogue" sting operations by the Bureau of Alcohol, Tobacco and Firearms (ATF) conducted during 2013.  Issa spoke to Fox News' Shannon Bream Sunday about a report by the Milwaukee Journal-Sentinel, which claimed that ATF agents operating firearm stings in 6 separate cities "took advantage of the mentally ill, set up stings near churches and schools and made decisions which some claim actually increased crime in their neighborhoods." Issa and Iowa Republican Sen. Chuck Grassley sent a letter to ATF Director Todd Jones this week to demand answers on the tactics and how often they've been used.

"This is 'Fast and Furious' revisited," he began, referencing the infamous gun-running operation that saw thousands of small arms fall into the hands of drug cartels. "You finally have a confirmed director, Todd Jones, who was supposed to clean up these operations. And instead — what you see in many of these cases — they're continuing. They're continuing to have this be what's called a 'rogue organization.' But I think for the members of the ATF, I want to make sure I make one thing clear. The ATF never acts alone. The FBI and the U.S. attorneys in each of these areas — political appointees — they work hand in hand… This is the president, President Obama's Department of Justice that continues to support these sting operations, these 'rogue operations' as they're called, that lead to harm in communities."

Issa explained why the Obama administration has gone to such great lengths — exploiting the mentally disabled and shelling out large amounts of taxpayer dollars in buyback programs — in its quest to get all guns, both legal and illegal, "off the street."  "I think what we have here once again is a war on guns, if you will, that causes them to take these bold moves — bold and reckless moves — because they hate guns so much," he said. "'Fast and Furious' had the opposite effect; it made Americans scared of their government… Whether it's 'Fast and Furious' or being lied to by the NSA, the American people are getting tired of assuming that an agency does one thing and then finding out that they're abusing citizens, and in this case the mentally retarded."

Jan. 6: The Hill: Federal Judge Strikes Down Chicago Gun Law
A federal district court judge in Chicago ruled Monday that the city's ban on gun sales is unconstitutional.  In a 35-page opinion, Judge Edmond E. Chang from the Northern District of Illinois wrote that the city's law "goes too far." Chang was appointed by President Obama in 2010.   Chang delayed the effect of his ruling, however, in order to allow the city time to respond. In his opinion, he acknowledged the city's "stark reality" of thousands of shooting victims and murders each year. "But on the other side of this case is another feature of government.: certain fundamental rights are protected by the Constitution, put outside government's reach, including the right to keep and bear arms for self-defense under the Second Amendment," he wrote. "This right must also include the right to acquire a firearm."

Currently, Chicago bans the sale of handguns within city limits. The ban was imposed when the city enacted new regulations after the Supreme Court struck down the city's handgun ban in 2010. In September, a committee of Chicago's city council members amended its laws to allow concealed weapons. This change reflected the law Illinois lawmakers passed last year allowing people to carry concealed guns.

Jan. 3: Fox News: Detroit Police Chief says more citizens should be armed:
Detroit's police chief has a solution to help drive down crime in one of the nation's most dangerous cities: arm more citizens.  James Craig made the comments at a police press conference Thursday, when he announced a 7 percent drop in violent crime in 2013, The Detroit News reported. Although urban police typically favor gun control, Craig said his views evolved after working in Los Angeles and Maine, where concealed weapons permits are more easily obtained.

"I changed my orientation real quick," Craig said. "Maine is one of the safest places in America. Clearly, suspects knew that good Americans were armed."  Thursday's comments echo statements Craig has made in the past, including those he made last month, when he said responsible citizens who carry concealed pistol licenses "translates into crime reduction."

Jan. 3: Fox News: Meanwhile Obama Administration proposes new executive actions on gun background checks:
The Obama administration on Friday proposed two new executive actions to make it easier for states to provide mental health information to the national background check system, wading back into the gun control debate after a months-long hiatus. Vice President Biden's office announced the proposals Friday afternoon. Both pertain to the ability of states to provide information about the mentally ill and those seeking mental health treatment to the National Instant Criminal Background Check System.

One proposal would formally give permission to states to submit "the limited information necessary to help keep guns out of potentially dangerous hands," without having to worry about the privacy provisions in a law known as HIPAA.   "The proposed rule will not change the fact that seeking help for mental health problems or getting treatment does not make someone legally prohibited from having a firearm," the statement said. "Furthermore, nothing in the proposed rule would require reporting on general mental health visits or other routine mental health care, or would exempt providers solely performing these treatment services from existing privacy rules."
---
Go to the 2013 Chronology of News Coverage on the Gun Control Debate