Information on the "IKE DIKE" Coastal Barrier


---
September 18: Townhall.com: Dems won't like Tulsi's stance
on ballot harvesting
The former Democratic presidential candidate Tulsi Gsbbard (D-HI) has introduced the Election Fraud Prevention Act with GOP Congressman Rodney Davis (R-I) to help end the unfair practice of ballot harvesting that threatens the integrity of our elections.   "Our bipartisan bill protects the chain of custody for every one of our ballots by prohibiting funding from going to states that allow this practice of ballot harvesting to occur," Gabbard said in a video shared to Twitter on Friday. "This bill will actually encourage states to stop this practice that's ripe for fraud and that poses a serious threat to the integrity of our elections.
September 18: The Washington Times: Trump asks the Supreme Court to approve
census count without illegal immigrants for apportionment purposes
The White House said Friday that the administration will ask the Supreme Court to approve his plan to have the Census Bureau produce a count that doesn't include illegal immigrants, tossing a major hot potato over to the high court just as Justice Ruth Bader Ginsburg died of pancreatic cancer.  At stake is the count used to divide up seats in the U.S. House of Representatives.  Mr. Trump says that while the 2020 census will still produce its overall count of all persons living in the country, only a count of legal residents should be used for apportioning House seats.
September 18: Fox News: Trump reacts to Ruth Bader Ginsburg's death,
says justice "led an amazing life"
President Trump on Friday called late Supreme Court Justice Ruth Bader Ginsburg "an amazing woman who led an amazing life" and said he was "sad" to learn of her passing, but didn't say anything about plans for nominating a replacement.
September 18: The Daily Caller: Schumer & Waters warn Republicans not
to try to fill Ginsburg's seat prior to the election
Senate Minority Leader Chuck Schumer and Democratic California Rep. Maxine Waters quickly warned President Donald Trump and Senate Majority Leader Mitch McConnell on Friday against attempting to fill the late Justice Ruth Bader Ginsburg's Supreme Court seat.
September 18: The Washington Examiner: McConnell: If the President submits a
nomination the Senate will vote this session on Trump nominee to replace Ginsburg
Majority Leader Mitch McConnell said the Senate will vote on President Trump's nominee to replace the late Justice Ruth Bader Ginsburg, who died on Friday.  "President Trump's nominee will receive a vote on the floor of the United States Senate," McConnell, a Kentucky Republican, said in a lengthy statement praising Ginsburg as "thoroughly dedicated to the legal profession."
September 18: The Washington Times: Trump warns Biden would turn
Minnesota into a "refugee camp"
President Trump told Minnesota voters Friday night that Democrat Joseph R. Biden would turn the state "into a refugee camp" of evacuees from predominantly Muslim countries, declaring "I am your wall between the American dream and chaos."  "Sleepy Joe will turn Minnesota into a refugee camp," Mr. Trump said at a campaign rally in Bemidji, the mythical birthplace of Paul Bunyan. "Biden will overwhelm your children's schools, overcrowd their classrooms, inundate your hospitals. Biden has even pledged to terminate our travel ban in jihadist regions."
September 17: The Texas Monthly: Build the Ike Dike!
The forthcoming October issue of the Texas Monthly has a column on building the coastal spine and the lack of gumption, on the part of many Texas politicians, to move the project forward.  Unfortunately, we have seen many members of Congress paying lip service to the idea without taking any definitive actions to get it done.  "Here we are, twelve years after Ike," the Texas Monthly says, "and there's still little to show for all the different proposals. …  In contrast, it took only six years after Hurricane Katrina in 2005 for New Orleans to have its own significant barrier and water pump system up and running to protect the region from storm surges."  Our Louisiana neighbors benefited from having consensus plans on the shelf, bipartisan advocacy by senators and House members who were sympathetic and ready to directly fund the whole thing. [Look at "Coastal Barriers – Protecting People, Property, and Industry" for additional information on this project and some of the issues that have been raised.]
September 17: The Washington Times: Barr puts Justice Department on notice
Attorney General Barr went on the attack against Justice Department career prosecutors this week accusing them of going rogue in trying to score political scalps.  The broadside came during a speech to honor Constitution Day in which Barr also made a vehement defense of his conduct as the country's top cop and his absolute authority to make decisions about what cases move forward.   The speech quickly became a flash-point in the two-year battle between the attorney general and front-line prosecutors, who have bristled — and some even quit cases — as Mr. Barr and his top deputies inserted themselves into sensitive investigations.  Barr assailed prosecutors as part of the "permanent bureaucracy" saying they must follow the direction of the agency's leadership.  "Name one successful organization or institution where the lowest level employees' decisions are deemed sacrosanct — there aren't any," he said. "Letting the most junior members set the agenda might be a good philosophy for a Montessori preschool, but it is no way to run a federal agency."  Barr said he, not career prosecutors, have the final say in cases.
September 17: The Washington Examiner: China appeals to Russia,
other regional allies, to counter U.S. influence
China wants to enhance "security and strategic coordination" with Russia and other neighboring states to counter American influence on its periphery.   "They even coerce countries into picking sides as part of their attempts to wage the so-called new Cold War," Chinese Foreign Minister Wang Yi told media Thursday. "As the world is entering a period of turbulence and change, strong China-Russia relations are of greater significance in sustaining regional and world peace and security."  The call for additional security cooperation is an apparent attempt to fortify one of China's chief weaknesses when it comes to competition with the United States.  "One of the biggest advantages we have ... is our robust network of alliances and partnerships," Defense Secretary Mark Esper said Wednesday. "They have nearly none, and we have many."
September 17: The Epoch Times: House unanimously passes election security bill
A bipartisan bill designed to bolster election security and election security infrastructure research was unanimously passed in the House Wednesday.   The legislation provides funding to establish a Center of Excellence in Election Systems and authorizes research to be conducted by the National Institute of Standards and Technology (NIST) and National Science Foundation (NSF) to modernize election systems across the United States.  According to the Department of Homeland Security, election infrastructure includes, voter registration databases, Information Technology infrastructure and systems used to manage elections, voting systems and associated infrastructure, storage facilities, and polling places.
September 17: Townhall.com: Biden's town hall event shows why CNN isn't
moderating the Presidential debates
Joe Biden praised the idea of incorporating fact-checkers into the presidential debates, but those desperately needed fact-checkers were nowhere to be found at CNN's town hall event with Biden on Thursday.   In stark contrast to President Trump's town hall event with ABC's George Stephanopoulos earlier this week, CNN's Anderson Cooper and a crowd of mostly friendly supporters took turns asking the 77-year-old candidate softball questions.   Biden told all sorts of falsehoods during the one-hour event on CNN.  For example, Biden lied when he accused President Trump of not mentioning the coronavirus in his State of the Union Address.
September 17: The Daily Caller: Woman with concealed pistol hold fatal stabbing
suspect at gunpoint at store while waiting for the police
A woman with a concealed pistol held a fatal stabbing suspect at gunpoint until police arrived at a supermarket in Michigan, numerous sources reported.  The suspect stabbed an 85-year-old man multiple times in the head and neck at a store in Michigan.  Police were first dispatched to the scene at 12:30 p.m. but while en route, the situation was upgraded to a stabbing in progress. To keep the suspect from fleeing, the woman, who had a concealed carry permit, ordered the 29-year-old stabbing suspect to the floor until officers arrived to take him into custody.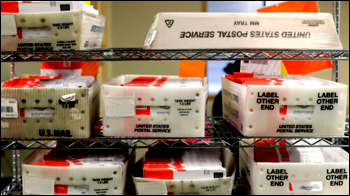 September 16: The Epoch Times: More than 349K dead registrants remain on voter rolls in 41 states
Nearly 350,000 dead registrants remain on voter rolls across 41 states, according to an audit (pdf) conducted by the Public Interest Legal Foundation (PILF).  The number is a major improvement over the last time an assessment of similar scope was performed in 2012, when Pew Research turned up 2 million deceased voters on the rolls.  In the 2016 and 2018 elections, states credited 14,608 registrants for voting after death, the PILF report found. North Carolina led the United States in both 2016 and 2018

September 16: The Washington Examiner: Biden: I trust the scientists but I don't trust Trump
Joe Biden tip toed between doubting the effectiveness of a coronavirus vaccine while suggesting that President Trump is rushing the process to release a vaccine before the election.   "I trust vaccines. I trust scientists. But I don't trust Donald Trump," he said at a scripted press conference on Wednesday.  Biden brushed off questions about whether there is a risk that his questioning of Trump could prevent people from trusting and taking a legitimate vaccine when it is released.   "Trust the scientists. It's one thing for Donald Trump to say the vaccine is safe. OK? Then give it to the board of scientists," Biden said.
September 16: The Washington Times: Biden can't count on Catholic vote;
traditionalists swing to Trump
Catholic voters have an opportunity in November to help elect only the second Catholic president in U.S. history (Biden), but already the more devout followers are lining up behind Trump.  Gone are the days when nearly 80% of Catholic voters united to push Irish-Catholic Democrat John F. Kennedy into the White House in 1960. A Pew Research Center poll released last month found that 50% of registered Catholic voters plan to vote for Trump, while 49% back Biden.
September 16: The New York Post: Since July Trump fields roughly five times reported
questions than Biden and Trumps are not scripted
President Trump fielded 867 more questions from reporters than Joe Biden over the last two months.  That number is five times the amount of queries that Biden answered between July 19 and Sept. 15, a review of the candidates' interviews and briefings shows.  Trump answered a total of 1,141 questions from a Washington press corps that he maintains is openly hostile to his administration, while Biden responded to just 274 questions from local networks and liberal cable news channels such as CNN and MSNBC.  There are also indications that Biden's questions from townhall participants had been planted by his campaign and the answers projected on teleprompters.
September 16: The Post Newspaper: The Criminal Justice System: The Judges' Perspective (part 2)
From Crime to Punishment. We've looked at the Criminal Justice System from a law enforcement, prosecution and the criminal defense attorney perspective. Now let's look at it as judges see it! I spent about five hours interviewing District Court judges in Galveston Kerry Neves and John Ellisor. This is the fisrt of three columns that attempt to answer some questions you may have.
September 16: Fox News: Moderate Dems pressure Pelosi and House leadership to
move new COVID-19 bill; "Stop the stupidity!"
Moderate Democrats, especially those in swing districts, have been pressuring House Speaker Pelosi to pass another COVID-19 relief bill, signaling that blaming the Senate Republicans and the White House for the inaction isn't flying back home with their constituents who need help.  One of the boldest efforts of revolt came Tuesday when the bipartisan Problem Solvers Caucus revealed their $1.5 trillion coronavirus relief plan, with 25 Democrats breaking with their leadership and joining 25 Republicans on a compromise proposal.
September 15: Texas Scorecard: Texas Supreme Court stops Harris County Clerk: mail-in ballots
The Supreme Court of Texas dealt a severe blow to plans by Democrat Harris County Clerk Chris Hollins to send mail-in ballot applications to all 2.37 million registered voters in the county.  On Tuesday afternoon, the state's highest civil court issued a stay against the county in response to legal action filed by Texas Attorney General Ken Paxton. Acting on behalf of the state, Paxton was challenging the county's unsolicited mailing of ballot applications.  Opponents to Harris County's scheme argue that sending applications to all registered voters could cause voters to provide false information on the form, confuse them about their ability to vote by mail, and impede the ability of those who are able to vote by mail by clogging up the infrastructure with applications from those who do not qualify.

September 15: Texas Scorecard: On another front, Democrats loose a similar
mail-in ballot effort in federal court
Texas Democrats lost another attempt to undermine state voting laws in the courts, failing for a second time to force universal vote-by-mail, a process more vulnerable to fraud and abuse than in-person voting.  Last week, a federal court rejected Democrats' arguments that Texas' limits on voting by mail unconstitutionally discriminate on the basis of age.  Under Texas law, only voters who are 65 or older, disabled, in jail, or outside their home county during an election are eligible to vote by mail.  The U.S. 5th Circuit Court of Appeals ruled Thursday that allowing older voters to cast mail-in ballots does not violate the 26th Amendment, which prohibits denying or abridging the right to vote on account of age.
September 15: The Epoch Times: Trump: "Historic Day for Peace"
as Middle East deals are signed at the White House
President Donald Trump declared a "historic day for peace" as two historic Middle East peace deals were signed between several Gulf states and Israel.  Trump said the move will "change the course of history," bring about a "new Middle East," and create an era of "peace and prosperity." He noted that the White House achieved two peace agreements in a single month. "It's an important day for peace," he said.  Israeli Prime Minister Benjamin Netanyahu signed deals with the Kingdom of Bahrain and the United Arab Emirates (UAE) after the three nations agreed on the measure to normalize relations.
September 15: The New York Post: PA judge throws the book at Lancaster rioters
A Pennsylvania judge threw the book at several protesters accused of rioting — by setting their bail at $1 million each — in the wake of the police shooting of a knife-wielding Lancaster man. Lancaster police nabbed a dozen people and one juvenile for staging the riots around 3 a.m. Monday in clashes that culminated in police deploying tear gas at the crowd.  The mob marched from the scene of the shooting on Laurel Street to the police station, chucking glass bottles, rocks, bricks, gallon jugs filled with liquid and plastic road barricades at cops, police said.  The $1 million bail makes one think about that there can be consequences for one's actions.
September 15: Fox News: Refugees from socialist countries; Don't let it happen here
One of the most memorable moments from the Republican National Convention came when Cuban-born Maximo Alvarez cautioned Americans against creeping socialism. "I've seen movements like this before," he warded last month.   The Florida businessman is hardly alone among those who fled socialist countries. On social media and in interviews with Fox News, other immigrants who settled in the U.S. say that recent political shifts here – including class warfare, riots and language policing, not to mention calls for expansive government programs – are starting to remind them of what they left behind.
September 15: The Washington Times: COVID-19 may adversely impact Biden support
College Democrats would usually be fanning out on campuses at this point in the election season, signing up fellow students to turn out votes for their presidential nominee, Joseph R. Biden.  The coronavirus pandemic has put the kibosh on most of that — and Biden backers fear their candidate could lose much of the campus-based youth support Democrats have come to count on in years past.  Owen Voutsinas-Klose, president of the College Democrats at the University of Pennsylvania, figures his organization will miss out on registering upwards of 3,000 voters after the school went all-virtual for the fall semester.
September 15: The Epoch Times: Trump vs. Biden Tax Plans; going in different directions
Both presidential candidates plan to make changes to the tax code, but largely in opposite directions. While Trump plans further tax reductions; Biden plans to raise taxes.  Trump would expand the Opportunity Zones in depressed areas, give tax breaks to companies that bring manufacturing back to America, and place tariffs on imports of offshored goods.  Biden would give tax breaks to those who buy electric cars, install solar panels, or make their homes more energy-efficient. Further credits would go to babysitters, the elderly, and those who pay more than 30
September 14: The Daily Signal: "No Police – No Peace" signs
go up in three states across the nation
Six billboards declaring "No Police, No Peace" have gone up, two each in New York City, Dallas, and Atlanta.   The move comes amid an increase in both violence in the streets and angry anti-police rhetoric.   Two Los Angeles County sheriff's deputies were shot and seriously wounded Saturday night as they sat in their patrol car. And in St. Louis, a 35-year-old police officer was wounded in the shoulder during a traffic stop, becoming the ninth officer shot since June 1.
(See the Video)
September 14: Fox News: Trump welcomes opportunity to have 4th debate with Biden; no response from Biden campaign
President Trump welcomed the idea of a fourth presidential debate moderated by podcast giant Joe Rogan.  Rogan floated a proposed matchup during a recent installment of his podcast "The Joe Rogan Experience."  His proposal is to have "no one else in the room, just the three of us." We'd live stream is "so no one can edit it, and I would want them in there for hours," Rogan said.  "If they wanted to do that- they both wanted to come here in Austin, sit down and have a debate – I would 100 percent do it."  "I don't think that Biden can handle it," Rogan said,  "I mean, people get mad at me for saying this, I think there's something wrong -- and I don't think there's something wrong because I'm guessing or because I'm pro-Trump, I've seen him fall apart."
September 14: The Washington Times: Black Lives Matter activists loot in Lancaster, PA
after police officer kills charging knife-wielding suspect
The police shooting of a knife-wielding suspect Sunday evening sent Black Lives Matter activists in The Keystone State into a frenzy of looting and property destruction.  Lancaster County saw fires, bricks thrown through windows and a new round of looting after a male knife-wielding suspect identified as Ricardo Munoz was shot and killed after cops responded to a 911 call.  BLM rioters are aggressively pounding on the police station in Lancaster, Pa. in response to the police shooting of a Latino man who charged at a cop with a knife. [See knife in the hand of the assailant]
September 14: KTLA-TV: Two sheriff's deputies help each other after ambush;
Law enforcement seeks the suspect  
Two Los Angeles County sheriff's deputies who were the victims of an apparent ambush over the weekend near a Compton Metro station are now in stable condition as the manhunt for their shooter continues, officials said Monday.  Surveillance video from the scene showed the two deputies being shot at point-blank range while they were sitting inside their patrol car around 7 p.m. Saturday across the street from the Blue Line Metro station, the Sheriff's Department reported.
September 14: The Daily Caller: Key impeachment witness admits he is
"absolutely" a "never Trumper"
Lt. Col. Alexander Vindman, a key witness in the Trump impeachment probe, said in an interview airing Monday that he is "absolutely" a so-called "Never Trumper."  Trump has publicly criticized Vindman, who was fired from the National Security Council in February, after the Senate voted to acquit Trump following his impeachment trial.  Trump tweeted that Vindman was fired from the National Security Council for being "insubordinate." He accused Vindman of providing inaccurate testimony to Congress about the phone call with Zelensky.
September 14: Fox News: Trump campaign returns to the economy as focus
The Trump campaign is set to release a mid-eight-figure ad buy Tuesday touting the economy during President Trump's first term after a recent emphasis on "law and order" messaging, saying the economy is the "defining issue" of the 2020 presidential race.  But the content of the new ads will shift from the message of recent ad buys – painting the president as the "law and order" candidate – and resume its pitch of a strong economy under Trump.  "We believe the economy, and who is best to handle the economy, is going to be the defining issue in this race," the official said. "Voters know that President Trump built the world's best economy once, and he's already doing it a second time."
September 13: Fox News: San Francisco, where else, to vote
whether to allow 16 year-olds to vote
San Franciscans will cast their ballots in November to decide whether 16-year-olds can vote in local elections.   The proposition, if passed, would make San Francisco the first major U.S. city to give 16 and 17-year-olds the right to vote in municipal elections.   Advocates of the measure say lowering the voting age would instill a lifelong habit of voting.
September 13: The Daily Caller: Protestors: We hope they (the ambushed deputy sheriffs) die;
block entrances to the emergency room
Protesters blocked the entrance to a Los Angeles County emergency room early Sunday morning after two cops were shot while sitting in their vehicle.  The crowd chanted, "We hope they die," according to LA County Sheriffs.  "To the protesters blocking the entrance & exit of the hospital emergency room yelling "We hope they die" referring to two LA Sheriff's ambushed today in Compton: Do not block emergency entries and exits to the hospital, the Los Angeles County Sheriff's Department said on Twitter. "People's lives are at stake when ambulances can't get through."
September 13: The Washington Times: Trump's "law and order message" expands the
electoral map to an unlikely battleground state
President Trump has put Democratic challenger Joe Biden on the defensive in Minnesota, an unlikely battleground that hasn't voted Republican in a presidential election since 1972.
It's a rare opportunity for Mr. Trump to expand the electoral map and potentially capture Minnesota's 10 electoral votes to offset a potential loss in Michigan or Wisconsin, two states that he narrowly won in 2016.  Mr. Trump came close to winning Minnesota four years ago. He lost the state to Hillary Clinton by a little more than 1.5 percentage points. This time, his law-and-order message has been amplified by months of unrest and riots in Minneapolis.
September 13: Breitbart News: Georgia election officials receive 98 voter fraud case referrals
Georgia's state election board has referred 98 cases of voter fraud to the Secretary of State's office, some cases of which include individuals voting on behalf of dead people (and we thought that only happened in Cook County, IL!).  Last week the Secretary of State (Raffensperger) announced that his office had been sent these cases spanning from the 2014 elections through this year.  "A fraudulent vote dilutes the power of those voters who follow the rules and undermines the fundamental democratic idea of one person, one vote," Raffensperger said. The cases included incidents of people voting twice or individuals  knowingly takingadvantage of glitches or poll worker errors" in order to double-vote.
September 13: The Post Newspaper: The Criminal Justice System: The Judges' Perspective
From Crime to Punishment. We've looked at the Criminal Justice System from a law enforcement, prosecution and the criminal defense attorney perspective. Now let's look at it as judges see it! I spent about five hours interviewing District Court judges in Galveston Kerry Neves and John Ellisor. This is the fisrt of three columns that attempt to answer some questions you may have.

September 12: The Epoch Times: U.S. welcomes back U.S. companies from China
White House chief economic adviser Larry Kudlow said on Sept. 11 the Trump administration could create financial and credit incentives to help re-shore U.S. manufacturing and jobs.  "It's like the prodigal son in the Bible, you know, we want the prodigal son to return home," Kudlow said at the virtual annual conference of the U.S. Export-Import Bank.
September 12: Townhall.com: Rioters caused $50 million in damages in Kenosha, WI
We all saw the rioting, looting and pure chaos that took place in Kenosha, Wisconsin following the shooting of Jacob Blake. When the riots first began, a rioter pulled a gun out on a reporter. An elderly man attempted to defend his business and the mob beat him to a bloody pulp.  According to Heather Wessling, the vice president of economic development for the Kenosha Area Business Alliance, 100 businesses have sustained significant damage and roughly 40 businesses are "out of business" for good. Based on the business association's findings, around $50 million in damage was done to buildings and businesses.

September 12: The Washington Times: More than 20 police chiefs have
resigned or retired; Detroit's Top Cop says he is staying
Left-wing protesters want Detroit Police Chief James Craig to join the ranks of law-enforcement leaders leaving the job in droves, but the no-nonsense chief says he's not going anywhere.  "I am not going to allow criminals to attack our police officers, attack property, and I absolutely am not going to allow them to take over our city streets," Chief Craig said Saturday on Fox Business. "We speak a very different language. They know it. And they want me to leave. The best way to respond to that is: I'm staying."


September 12: The New York Post: Trump: If you are voting by mail, do so early, then go to the polls and make sure it was received; if not, vote again provisionally
Trump urged voters in North Carolina to mail their ballots in early — and to make their way to the polls on election day to vote again if their mail votes are not recorded.  "NORTH CAROLINA: To make sure your Ballot counts, sign & send it in early," he tweeted Saturday. "When Polls open, go to your Polling Place to see if it was counted " (we assume he means received) and if not vote in person  Here in Texas a person can call the election office to confirm their ballot was received and if not they can vote provisionally in order to ensure their vote counts.  "Don't let them illegally take your vote away from you!" Trump said.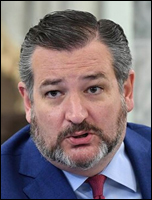 September 12: Fox News: Ted Cruz: DOJ should investigate whether Netflix violated federal laws against the production and distribution of child pornography
Texas Senator Ted Cruz called on the Department of Justice to investigate Netflix and the "Cuties" filmmakers to determine whether they broke any federal laws against the production and distribution of child pornography.  The Republican senator and a growing list of federal lawmakers are appalled that Netflix is streaming the controversial film -- claiming the comedy-drama sexualizes young children and appeals to pedophiles.
September 11: Fox News: Trump announces deal between
Bahrain and Israel to "normalize relations"
This is not the first notch in Trump's belt for moving toward peace in the Middle East. First he brokered a peace deal between the UAE and Israel, and now this. President Trump on Friday announced that Bahrain has agreed to "normalize relations" with Israel, another diplomatic win for the president coming after a similar agreement with the United Arab Emirates just last month.  "This is really something special, very, very special," Trump said in the Oval Office, predicting that the region "will become more secure and prosperous" as a result of the diplomatic moves.
September 11: Jewish Journal: Meanwhile the Arab League rejects a
Palestinian Authority resolution condemning the Israel-UAE deal
The Arab League, which is currently chaired by the Palestinian Authority (PA), rejected a PA resolution condemning the agreement between Israel and the United Arab Emirates (UAE).  PA Foreign Minister Riyad al-Maliki said during the meeting that the UAE violated the 2002 Arab Peace Initiative stating that Arab nations will not normalize ties with Israel unless a Palestinian state is established under pre-1967 borders.  The Arab League's decision is a big deal and a major change in directions from the past.
September 11: The Daily Caller: Bret Baier: Biden's national press secretary
didn't answer questions he was asked, not once!
Fox News anchor Bret Baier repeatedly asked Joe Biden campaign national press secretary TJ Ducklo on Thursday if the former vice president "has ever used a teleprompter" during interviews — he never got an answer.   Instead Duicklo said  the question was "straight from the [Donald] Trump campaign talking points."  And that's not the only question which he failed to answer.  Time after time Ducklo pivoted to talk about the Biden talking points and ignored the questions being asked. 
September 11: The Washington Times: Mueller's staff wiped smartphones clean
before returning them to DOJ
The staff of special counsel Robert Mueller turned in 27 government smartphones that had been "wiped" of all data, including the iPhone of Andrew Weissmann, according to new Justice Department numbers.  Of over 100 relinquished iPhone 6s and 7s in 2017-19, 12 were cleansed of any texts, emails, photos and notes due to password failures. Some were automatically wiped. Others were left in airplane mode and, with no password, were reset to factory settings which cleaned data.  According to previous Justice Department reports, investigators have the forensic skills to rebuild deleted phone data if needed.
September 11: Breitbart News:  Trump honors flight 93 heroes in PA from 9-11;
"America will always stand tall and fight back"
Friday, President Trump spoke at the Flight 93 memorial in Pennsylvania, honoring the Americans who lost their lives on September 11, 2001 while fighting back against terrorist.  "The 40 on Flight 93 did the most American of things, they took a vote and they acted together," Trump said. "They charged the cockpit. They confronted the pure evil and in their last act on this earth they saved our Capitol."  The president reminded Americans the hijacked flight was just 20 minutes away from their target.  "The only thing that stood between the enemy and a deadly strike at the heart of American democracy was the courage and resolve of American men and women," Trump said.  The president recalled prior to their heroic action, they prayed together and called their families to say goodbye.  The president noted the post 9/11 spirit where Americans came together despite their differences to pray and mourn together as they faced the challenge of rebuilding.
September 11: The Galveston County Daily News:  Where were you on this day in 2001?
On this day in 2001, I was sitting in my Commerce Department office in Washington, DC – just one block from the White House – when the word came of the terrorist attack in New York City and at the Pentagon. Many of my colleagues went into panic mode…  …Currently there are those -- foreign and domestic -- who would destroy us and the freedoms America represents. So today, resolve to stand firm and fight for our freedoms as we remember those who lost their lives on 9-11 and especially the first responders who ran to help those whose lives were in danger.
September 10: Epoch Times: AG Barr: Wouldn't say there
won't be more indictments from the Durham investigation
Attorney General Barr, pressed during an interview with NBC Thursday on whether Durham is nearing the end of his investigation, responded that he would not characterize where exactly Durham is in the probe.  He was then asked whether he'd say it's unlikely there will be further criminal charges.  "No, I wouldn't say that at all, no," Barr said, adding: "There could be."  Barr said he would not get into whether Durham will release information before the Nov. 3 election and whether there could be an interim report on what the U.S. attorney has uncovered.  But he said possible criticism over a hypothetical interim report wouldn't stop him from doing what he thinks is right.
September 10: The Wall Street Journal: Democrats torpedo GOP's limited COVID-19 relief package
Democrats blocked Senate Republicans' coronavirus aid package from advancing Thursday, the latest skirmish in the political battle over stalled pandemic relief and economic stimulus.  The bill, which drew 52 votes in support, needed to get 60 votes in order to advance.  The Democrats opposed the measure because it didn't include funding to help mismanaged blue states and cities which were in the red prior to the COV ID-19 pandemic.
September 10: Fox News: White House considering executive action on COVID-19
relief in light of Democrats blocking Congressional action
The White House is reportedly considering issuing a new round of executive actions amid dwindling hopes for a bipartisan coronavirus relief deal.  Trump administration officials have discussed efforts to unilaterally provide support for the beleaguered airline industry and bolster federal unemployment benefits, according to The Washington Post.  The administration has also weighed moving without Congress on allocating more money for school vouchers, and changing President Trump's temporary payroll tax deferral to make it more effective, the Post reported.
September 10: Townhall.com: Some voters in PA are having a "come to Jesus" moment
Typically Democrats do well in Philadelphia and large cities while Republicans do the same in more rural counties.  In swing counties like Bucks, Lehigh, and Northampton there has been a tilt toward Republicans in voter registrations.  If these new voters actually go to the polls and vote it could be setting up a situation where the Philly area simply won't be enough to counter the red wave outside of the city. The Capital-Star noted that conservative Democrats in the state are finally jumping ship and becoming Republicans whilst soft Trump voters are now having their 'come to Jesus' moment and decided to give the president another term in office. It's likely that endless rioting and lawlessness that Democrats have quasi-endorsed had some bearing on this trend.
September 10: The Washington Times: GAO: Trump sent SWAT teams to
quell riots and violence in May and June
The federal government deployed SWAT teams from 16 different federal divisions to deal with the unrest surrounding racial justice protests in May and June, Congress' chief watchdog said in a report Thursday that reveals the extent of Trump administration action.  Teams deployed from Buffalo to Miami, and from San Diego to D.C., in some cases as the main protection for federal buildings and in other cases as backup to other national or local law enforcement agencies, according to the Government Accountability Office (GAO).  Some of the cities included the District of Columbia, El Paso, Dallas, House and Pearland (TX),  Detroit, St. Louis; Los Angeles, San Francisco, New York City; Seattle and Denver.  Federal officials say they sent in reinforcements after violent riots broke out around the federal courthouse and local police were told to stand down.
September 10: The Daily Caller: NH Voter with shirt slandering Trump
took it off and voted topless
A female voter who showed up to a poll in New Hampshire on Tuesday voted topless after she was told she couldn't wear a shirt that slandered Trump because it violated electioneering rules.  The unidentified woman apparently attempted to vote wearing a "McCain Hero, Trump Zero," t-shirt.  However, as a polling worker was checking her name off the voter list, a poll worker told the woman she couldn't wear a shirt with a political candidate featured on it while she voted.  Instead of stepping out of the polling area and turning her shirt inside out before voting, an argument ensued, the woman removed her shirt and voted, much to the dismay of poll workers and other voters who were present.
September 9: Fox News: Trump's Supreme Court list for vacancies
President Trump on Wednesday announced a list of 20 more people he would consider nominating to the Supreme Court, including three sitting Republican senators.  The list includes Senator Ted Cruz (R-TX) and Tom Cotton (R-AR).  The president said the 20 new names are being added to his previous list of 25 judges.

September 9: The Daily Caller: Trump down played threat of COVID-19 to avoid public panic
President Donald Trump says he downplayed the severity of the coronavirus to avert a sense of panic Wednesday.  Trump's comments came hours after Woodward released recordings in which Trump can be heard saying in that he both knew the virus was more severe than the flu and decided to downplay its severity. Trump's response echoed White House press secretary Kayleigh McEnany, who argued Trump did not lie to the American people, but tempered his language to avoid panic.  "We don't want to run around screaming and shouting 'oh look at this, look at this.' We have to show leadership and leadership is all about confidence," Trump said.
September 9: Breitbart News: Fauci defends Trump on COVID-19;
"I don't think he ever distorted things"
Dr. Anthony Fauci defended President Trump from claims Wednesday that he lied about the coronavirus, saying I don't recall anything that was any gross distortion in things that I spoke to him about."  On Wednesday, it was revealed that Trump told journalist Bob Woodward that he had downplayed the threat of the coronavirus pandemic to prevent the public from panicking.  Referring to Trump's coronavirus press briefings, Fauci said, "I don't think he said much different than what we said [to him] when we were in the Oval Office."  In public statements about the coronavirus pandemic, going all the way back to January, Trump took a very optimistic view — arguably for some, an overly optimistic one.
September 9: The Post Newspaper: Part Two: The criminal defense attorney's role in the
Criminal Justice System
Our criminal justice system guarantees every defendant the right to legal representation and a fair trial.  Criminal defense attorneys play a critical part in this process. It's a tough job and defense attorney Byron Fulk shared "I would find this line of work very stressful without the faith in have in the Lord. I don't know how I could do this job without it.  A lot of married attorney's end up divorced or with alcohol issues.  Without the undergirding of faith, people in my line of work tend to burn out."
September 9: The Epoch Times: US revokes over 1,000 visas of Chinese nationals over military links
The United States has revoked more than 1,000 visas of Chinese nationals over military links, a State Department spokesperson said on Wednesday.  "We continue to welcome legitimate students and scholars from China who do not further the Chinese Communist Party's goals of military dominance," a department spokesperson said in a statement.  "As of September 8, 2020, the Department has revoked more than 1,000 visas of PRC nationals who were found to be subject to Presidential Proclamation 10043 and therefore ineligible for a visa."
September 9: The Washington Free Beacon: Democrat's choice for Kansas Senator;
Favorite charity is Planned Parenthood
Democratic Kansas Senate nominee Barbara Bollier told supporters that she and her husband made Planned Parenthood the first interest group they donated to long before her switch from the Republican Party to the Democratic Party.  While she has campaigned as a moderate, Bollier boasted to students at a virtual town hall on Sept. 1 that she is a lifelong supporter of the nation's largest abortion provider.
September 9: Fox News: AG Barr: Chicago murder rate cut roughly in half
since before operation legend
The federal government through Operation Legend has "reversed" Chicago's surge in violence, making more than 500 arrests and charging 124 people with federal criminal charges since it started, officials announced.  U.S. Attorney General William Barr said during a Wednesday morning press conference in the Windy City that the federal program had helped decrease Chicago's murder rate to the lowest it's been "at any time" since April.
September 9: The Washington Times: Trump nominated for the Nobel Peace Prize
after Israel-UAE peace agreement
President Trump has been nominated for the 2021 Nobel Peace Prize, shortly after his administration helped broker a new peace deal between Israel and the United Arab Emirates.  "For his merit, I think he has done more trying to create peace between nations than most other Peace Prize nominees," Christian Tybring-Gjedde, the member of the Norwegian Parliament who nominated Mr. Trump, said.  In his nomination letter to the Nobel Committee, Mr. Tybring-Gjedde also cited Mr. Trump's "key role in facilitating contact between conflicting parties and … creating new dynamics in other protracted conflicts, such as the Kashmir border dispute between India and Pakistan, and the conflict between North and South Korea, as well as dealing with the nuclear capabilities of North Korea."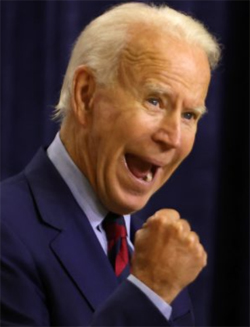 September 8: The Washington Free Beacon:
White House stenographer: VP's "mental acuity" has deteriorated, "not the same Joe Biden"
Joe Biden's former White House stenographer said the vice president's public speaking ability has deteriorated significantly since leaving office to the point where he's "not the same Joe Biden."  "It is a complete difference from what he was in 2017," Mike McCormick, who worked as a White House stenographer for 15 years and with Biden from 2011 to 2017, told the Washington Free Beacon in an interview. "He's lost a step and he doesn't seem to have the same mental acuity as he did four years ago."  "He doesn't have the energy, he doesn't have the pace of his speaking," McCormick said. "He's a different guy."
September 8: The Washington Examiner: Trump supporter takes on Silicon Valley tech giant after doctored video said she was voting for Biden
It was the first time Joan Herbert had made her political views so public. She said she was pleased the finished campaign advertisement got her pro-Trump message across so clearly.  Sitting in a darkened bedroom, the Pennsylvania mother of four delivered her message without speaking, flipping through a series of cue cards.   "I'm afraid to say this out loud," reads one. "I won't risk my children's future with Biden."   Within hours of her video hitting social media, it had been picked up and edited to replace her cue cards with words attacking the president and his record.
September 8: The New York Post: Trump signs order to stop drilling along the Florida coast
Trump compared himself to conservationist President Teddy Roosevelt during a speech in swing-state Florida, which he called "my home."  Trump issued the 10-year ban on oil drilling as a new NBC News/Marist poll finds him tied with Democrat Joe Biden in Florida, with both candidates having 48% support.  Trump recently hit Biden during a campaign stop in Pennsylvania for supporting a ban on fracking of oil and natural gas — a stance Biden then disavowed.
September 8: The Daily Caller: The're attempting to destroy my character; Rochester Police Chief and command staff resign
The Rochester, New York, police chief resigned Tuesday amid increasing scrutiny over his handling of the police-involved death of Daniel Prude. "As a man of integrity, I will not sit idly by while outside entities attempt to destroy my character," Chief Singletary said in a press release. "The events over the past week are an attempt to destroy my character and integrity."   He continued: "The mischaracterization and the politicization of the actions that I took after being informed of Mr. Prude's death is not based on facts and is not what I stand for."
September 8: The Hill: Senate to vote on COVID-19 bill
The Senate will vote Thursday on a scaled-down GOP coronavirus relief bill.   Majority Leader Mitch McConnell (R-KY) told reporters that he expected a vote on Thursday.  "Republicans are making yet another overture. Today we're releasing a targeted proposal that focuses on several of the most urgent aspects of this crisis, issues where bipartisanship should be especially possible," McConnell said during a Senate floor speech. The bill will need 60 votes to overcome Thursday's procedural hurdle, something  that is unlikely given Democrat opposition.
September 7: The Daily Caller: Battleground States may see unprecedented amount
of absentee ballot rejections
Up to three times as many voters in battleground states could have their votes discarded compared to 2016 if states reject absentee ballots at the same rate as the 2020 primaries, The Associated Press reported.  Millions of voters plan to vote by mail amid the ongoing coronavirus pandemic and postal delays have been reported across the country.  Rejection rates could be even more pronounced in urban areas where ballot rejection rates have been higher throughout the 2020 cycle.
September 7: Townhall.com: Swing-state labor union endorses Trump's re-election
A labor union in a major swing-state threw their support behind President Trump's re-election on Monday. Boilermakers Local 154, based out of Pittsburgh, Pennsylvania, represents over 2,500 active and retired energy workers.  The group recognized Joe Biden's vendetta against oil and natural gas, as the former vice president said he would ban fracking during the presidential primary.
September 7: Sky News: (Video) Pro-Trump supporters put on boat parade in Wisconsin
Lake Winnebago is located in west central Wisconsin and it was the scene this Labor Day weekend of a large boat parade by Trump supporters. Over 100 boats participated and, Wisconsin being a swing state makes that even more interesting.  One of the participants said  This is great, we are out on the lake and don't need to fearful of  the mob and rioters...  there are no Biden supporters here!
September 7: The Washington Times: Most voter plan to cast ballots in person this year,
even in "all mail" states
While President Trump and top Democrats snipe over mail-in voting, the reality is that most voters, even in states that host "all mail" elections, will cast ballots in person like.  What sets all-mail states apart is that they send a ballot to every registered voter with the option to send it back by post. But in Colorado, an all-mail state, 73% voted in person in 2016. So did 65% of Washington state residents and 59% of Oregonians, who were the first to adopt the system.
September 7: The Washington Examiner: DOJ to file antitrust lawsuit against Google, sources say
The Justice Department will reportedly file antitrust charges against Google later this month focused on how it has used its search dominance in the online advertising business.  The Justice Department and some state attorneys general have been investigating Google over the past year or so, focused on the anti-competitive conduct in Google's online advertising business fueled by its dominance in the search engine sphere, connecting online publishers and advertisers to hundreds of millions of users.  A bipartisan coalition of the top legal officers from 50 states and territories announced last September that it would investigate Google's alleged monopolistic practices.
September 7: The Daily Caller: Wounded Vet says "STOP using my image,"
Trump never called me a "loser"
Four-tour Iraq War veteran and comedian Bobby Henline demanded Monday that people stop using his image for "propaganda."  Within a day of a report from The Atlantic claiming that President Donald Trump had called wounded veterans' "losers" and saying that no one wanted to see them, Henline's face appeared on anti-Trump memes that used that message.  "I don't know what Trump said, but I'm sure he didn't call me a loser. I didn't hear him call me a loser, so this has got to stop. Stop using my image," Hemline said.
September 6: The Post Newspaper: Defensive Stand: The Role of a Criminal Defense
Attorney in the criminal justice system
From Crime to Punishment. The basis of our criminal justice system is that every defendant has the right to legal representation and a fair trial. Criminal defense attorneys play a critical part in this process. This is the first of two columns about the role criminal defense attornys play in the criminal justice system.
September 6: The New York Post: American Airlines faces turbulent
times from allowing employees to wear BLM pins while on duty
Top brass at the nation's largest commercial jet carrier is facing turbulence from within after it announced that flight attendants are now allowed to wear Black Lives Matter pins on their uniforms while on duty.  The move has irked some of American's staffers, including those who have spouses or relatives who are in law enforcement — because they consider the BLM movement divisive and anti-police, saying it promotes and condones violence.  Not mentioned is the possibility of customers who may choose another carrier because of American Airlines decision; further negatively impacting their bottom line which has been affected the COVID-19 pandemic. 
September 6: The Washington Examiner: San Fran gym owners livid after discovering gyms
in government building have been open for months while they have been forced to close
Gyms within government buildings in San Francisco have been open for months, despite privately owned establishments being ordered to close due to the coronavirus.   The gyms that have been open for government employees include those for police officers, judges, lawyers, bailiffs, and paralegals, according to the report. One such gym, the Hall of Justice gym, has been open since July 1.   "It just demonstrates that there seems to be some kind of a double standard between what city employees are allowed to do and what the residents of San Francisco are allowed to do," Dave Karraker, owner of MX3 Fitness in the Castro, said.
September 6: The Washington Times: Obama appointed judge issues restraining order
forbidding completion of the 2020 Census by September 30th
An Obama appointed federal judge late Saturday issued a restraining order against the Trump administration forbidding it from ending in-person census counting on Sept. 30, ruling that more time is needed in order to have an accurate count.  Lucy H. Koh, a federal district judge in northern California (part of the infamous ninth circuit) blocked the Census Bureau from following through on its Aug. 3 plans, which called for surging census takers into the field in August and September in order to be done by the end of the month, so that a count submitted to Congress by the end of this year.
September 6: The Associated Press: Indiana sheriff defects to GOP saying
"I'm tired of seeing fires set in our streets"
The sheriff of southern Indiana's largest county has switched to the Republican Party, accusing Democrats of endorsing flag burning, failing to acknowledge God and not supporting police.  Vanderburgh County Sheriff Dave Wedding made his announcement this past week with Lt. Gov. Suzanne Crouch in attendance.  "I'm tired of seeing fires set in our streets," Wedding said. "I'm tired of people defying God, our church, our police, our government and everything we stand for.
September 6: Townhall.com: USPS investigating mail bags dumped LA suburbs, 
raising concerns about voting by mail in November
Over the last few months Trump and Republicans have wondered how the United States Postal Service (USPS) will be able to handle the influx of mail this fall with the election in November.  The concerns may be valid, especially considering the USPS is now launching an investigation into bags of mail being dumped in two different locations in a suburb of Los Angeles.  One of the instances was caught on a surveillance camera outside of a spa. A Budget rental truck can be seen backing up before a man jumps out and unloads the bags of mail and boxes. 
September 6: The Daily Caller: Sources close to Trump said "It never happened"
referring to the Atlantic's report based on anonymous sources
Former Press Secretary Sarah Huckabee Sanders said,  "I was actually there and one of the people part of the discussion — this never happened."  Dan Scavino said, "I was with POTUS in France, with Sarah, and have been at his side throughout it all. Complete lies by 'anonymous sources'…"  General Keith Kellogg, national security adviser to Vice President Mike Pence, also defended the president, saying, "The Atlantic story is completely false. Absolutely lacks merit. I've been by the President's side. He has always shown the highest respect to our active duty troops and veterans with utmost respect paid to those who have given the ultimate sacrifice and those wounded in battle."  Veterans Affairs Secretary Robert Wilkie said he had not heard Trump disparage American service members and add, "I would be offended too if I thought it was true. Again, I think 'anonymous' are the same people that brought you fake heart attacks, fake strokes, Russian collusion."
September 5: Townhall.com: Former Obama adviser comments
on Trump's rebounding economy
Things are starting to look up and everyone is noticing, including one of President Barack Obama's former Economic Advisers, Jason Furman.  "In rough terms, three million jobs created this month, according to the household survey. All of those jobs are people returning from temporary layoffs. That's good news. That's the healing. That's the reopening. 8.4 [percent of unemployment] is certainly lower than I thought we would get the unemployment rate by the summer," Furman explained during an interview. "[It's] lower than even I thought it would be at the end of the year."
September 5: The New York Post: Black Lives Matter riots in Manhattan cause $100K in damages
Eight people were arrested Friday night when a group of 150 Black Lives Matter protesters smashed windows and graffitied the storefronts of Lower Manhattan chain stores and banks, police sources said.  At least two Starbucks, five banks and a Duane Reade had their windows busted, causing an estimated $100,000 in damage.  Police recovered two stun guns, smoke grenades, and burglary and graffiti tools.  One of the arrested protesters was from Portland, OR, and another was from Iowa, the sources said.
September 5: Fox News: Minnesota could go red as "crazy" urban liberals drive people to Trump
President Trump could flip Minnesota -- a state that has been blue since 1972 -- because of a mishandled coronavirus response and continuing civil unrest in Democrat-run cities, GOP Senate candidate Jason Lewis said Saturday.  The former congressman is battling incumbent Democrat Tina Smith in a Senate race that Real Clear Politics recently moved from "leaning Democrat" to "toss-up."  "It's sort of a microcosm of the entire country. As the urban liberals become a little bit more crazy, it drives everybody else into Trump country and red country," Lewis said.   Meanwhile, acknowledging the importance of the state, Joe Biden (D-DE) has announced he will campaign in-person in Minnesota as the rival campaigns ramp up advertising statewide.
March 29, 2020; Flashback: The Gateway Pundit:
Former Secret Service Agent: We needed to protect women from Vice President Biden
A former Secret Service agent assigned to the Vice President Joe Biden residence claims that the Service often had to protect female agents from him. "We had to cancel the VP Christmas get together at the Vice President's house because Biden would grope all of our wives and girlfriend's asses." The annual party was for agents and Navy personnel who were tasked with protecting the Biden family. According to the source, a Secret Service agent once got suspended for a week in 2009 for shoving Biden after he cupped his girlfriend's breast while the couple was taking a photo with him. The situation got so heated, the source told Cassandra Fairbanks, that others had to step in to prevent the agent from hitting the then-Vice President.
[Flashback post by Cassandra Fairbanks, originally published in 2017. On September 2, 2020, Judicial Watch (JW) filed a Freedom of Information Act request for " All records related to a reported incident in 2009 in which a United States Secret Service Agent reportedly was involved in an altercation with, or attempted to strike, then Vice President Joe Biden" during a photo opportunity. Judicial Watch was informed that said documents had been destroyed because of "retention standards." JW noted that they did not deny the incident actually took place, only that the record were no longer available.]

September 4: The Washington Examiner: Neil Cavuto: Media asking "decidedly
friendlier questions" to Biden than Trump
Fox News host Neil Cavuto said there are already notable differences in the way the press have engaged with Democratic presidential nominee Joe Biden versus how they have covered President Trump the past three years.  Cavuto said if journalists are tough on Trump, they should handle Biden the same.  "It could be the friendly approach, the fact that he [Biden] constantly praises the press. I get that. … if you're gonna be a jerk to one, it might be beneficial to just be the same jerk to all," he contended.  Cavuto also criticized the press's handling of Biden on Friday in Wilmington, Delaware, saying they threw him easier questions than Trump.
September 4: The New York Post: Biden's Kenosha town hall marred by
eyebrow-raising statements and scripted questions
Joe Biden's town hall event in Kenosha, Wisconsin, Thursday was marred by a number of controversial and eyebrow-raising incidents, including the Democratic candidate claiming that the light bulb was not invented by Thomas Edison, and a questioner refusing to adhere to a pre-written script she was "told to go off."  Biden said during the event that a black man invented the light bulb — and "not a white guy named Edison." Meanwhile, participants at the event appeared to have been screened prior to the town hall, where they were "told to go off" a prepared script,  One woman remarked, "My name is Portia Bennett. I'm just going to be honest, Mr. Biden, I was told to go off this paper but I can't. You need the truth, and I'm part of the truth. I was born here, raised here," the woman said. "I have to give you the truth of the people."
September 4: Breitbart News:
First Lady Melania Trump: Atlantic story is untrue
First Lady Melania Trump is hitting back at an anonymously sourced story published in the left-leaning publication, The Atlantic, that made inflammatory statements her husband's allegedly made about fallen American soldiers.  "[The Atlantic] story is not true," Mrs. Trump said. "It has become a very dangerous time when anonymous sources are believed above all else, & no one knows their motivation. This is not journalism – It is activism. And it is a disservice to the people of our great nation."  Meanwhile, Presidential critic Josh Bolton said on camera that he was present when the decision was made not to travel in inclement weather and that he didn't hear any such comments as were published in The Atlantic.  The timing of the story is interesting seeing that it allegedly happened two year ago and it is just now being published in the last two months of a neck-in-neck Presidential campaign.
September 4: The Daily Caller: The Atlantic's owner has donated $1.2 million to Joe Biden
and other Democrat candidates since 2019, may influence publication's content
The Atlantic's majority owner—Powell Jobs -- has donated over $1.2 million to Democratic candidates and political committees since 2019 while reportedly keeping in close contact with the magazine's editor-in-chief, who published an anonymously-sourced story alleging President Trump denigrated fallen American soldiers.  Reports are that Jobs often communicates with The Atlantic's editor-in-chief and may influence the publication's content.    Trump and multiple igh-level administration officials have denied The Atlantic's report, and said crucial aspects of the report were flawed.  The story opened saying Trump had falsely claimed he canceled a visit to the venerated Aisne-Marne American Cemetery near Paris in 2018 because rain had grounded his helicopter and the Secret Service refused to drive him there. However, BuzzFeed News reporter Jason Leopold published documents Thursday evening showing that the Navy – which controls the Presidential helicopter -- did indeed cancel Trump's air transport to the cemetery that day due to rain.
September 4: Fox News: President Trump's approval ratings returns to pre-COVID-19 levels
President Trump's approval rating is back up to its pre-pandemic high of 52 percent, according to a Rasmussen poll.  Friday's Rasmussen Reports approval rating for Trump was 52%. At the same time, 48 percent disapprove. Strong feelings for the president are equal on both sides-- 42 percent strongly approve of the president's job and 42 percent strongly disapprove.  The last time Trump hit 52 percent approval was late February, weeks before coronavirus lockdowns kicked in.
September 4: The Washington Free Beacon: George Soros pours in millions to
win women in battleground states
Liberal billionaire George Soros is funding a multimillion-dollar effort to turn out women voters for Democrats in battleground states.  Supermajority, a Soros backed progressive women's group, is launching a $10 million campaign targeting women voters in Michigan, Pennsylvania, and Arizona.  
September 3: C-Span: Trump speaks at Latrobe, PA airport; Heralded as one of his best speeches by Rush Limbaugh
President Trump delivered remarks at a campaign event in Latrobe, PA. He listed his administration's accomplishments during his first term and addressed the ongoing coronavirus pandemic. Conservative radio personality, Rush Limbaugh, repeatedly commented on his September 4th program that this was one of the President's top five speeches.
September 3: The Gateway Pundit: Participant at Biden Kenosha event spills the beans; given paper of what to say
Today in Kenosha, Wisconsin at a Biden event a woman admitted on camera that she was given a piece of paper telling her what to say. The Biden team has managed their events by ensuring all comments and questions the former Obama VP is asked are pre-approved, and set up so that Biden can read the respective answers on the teleprompter.
September 3: The Washington Times: Trump takes fight to battleground states
President Trump brought $5 million in federal aid for an airport runway in Pennsylvania on Thursday, plus nearly $50 million this week to fight street violence in Wisconsin and the designation of a North Carolina town as a World War II "heritage city," as he and Democratic presidential nominee Joseph R. Biden narrow their campaigns to a baker's dozen of battleground states that will decide the election.   Much of the battle will take place in the upper Midwest states of Minnesota and Wisconsin, in the Rust Belt states of Michigan, Ohio and Pennsylvania, even in the relatively small electoral-vote prizes of New Hampshire and Maine.  Add to those battlegrounds Florida, Georgia, North Carolina, Arizona, Iowa, and Nevada, and that's the 2020 map for the final two months of the campaign.
September 3: Fox News: Biden make awkward "they'll shoot me" quip during Wisc. Visit
Former Vice President Biden used an unfortunate choice of words Thursday while visiting Kenosha, Wis. in the afternoon of the police shooting of Jacob Blake His speech aimed at addressing racial unrest veered into talking about inequities in taxes at one point. He stopped himself from laying out his tax policy in detail, saying if he goes on any longer "they'll shoot me."
September 3: United Press International: Space X launches 60 Starlink satellites from Florida
SpaceX launched 60 more of its Starlink satellites Thursday morning from Kennedy Space Center in Florida -- the 12th mission for the company's fledgling broadband Internet service.  Liftoff occurred on time at 8:46 a.m. EDT under clear skies from Complex 39A at the Kennedy Space Center.   The launch will bring the total number of Starlink spacecraft in orbit to more than 600 as SpaceX prepares to roll out broader testing of the network.
September 3: The Washington Free Beacon: U.S. pulls $62 million in funding from WHO
formalizing its exit after accusations of it working for China
The Trump administration pulled $62 million in funding from the World Health Organization on Wednesday and is taking further steps to withdraw from the body. The US is on track to cut its funding and personnel from the agency before July 2021.  U.S. officials reiterated demands that the organization implement a series of widespread reforms to limit China's interference in the body. American diplomats have been pressuring the organization for months over its efforts to help China hide evidence of the coronavirus's origins. The Trump administration maintains the WHO was complicit in Beijing's efforts to promulgate lies about the virus in the early days of its spread.
September 3: The Daily Caller: White House press secretary opens briefing
by playing video of Pelosi's violation of COVID-19 restrictions
White House Press Secretary McEnany began Thursday's press conference by playing a video of House Speaker Nancy Pelosi receiving a coronavirus restriction-violating haircut.  The White House has blasted Pelosi – second in line for the Presidency-- for her salon visit on Monday, arguing it is emblematic of what they say is Pelosi's unwillingness to work with President Donald Trump and Republicans to provide coronavirus relief. Congress is currently out of session, leading Trump to attempt to provide relief through executive orders.  "Nancy Pelosi was not in the halls of Congress when I asked where she was; she was not working in good faith to make a deal for the American people," McEnany said. "Nope, Nancy Pelosi was found in San Francisco at a hair salon, where she was indoors even though salons in California are only open for outdoor service. Apparently, the rules do not apply to Speaker Nancy Pelosi."
September 3: The Washington Times: Poisoning backlash could hand Trump
another foreign policy win
The furor sparked by the apparent poisoning of Russian opposition leader Alexander Navalny could hand President Trump an unexpected foreign policy win, as Germany weighs whether to pull out of the controversial oil pipeline project with Moscow that Washington has long sought to kill.  German Chancellor Angela Merkel this week faced escalating calls from her domestic rivals to cancel the Nord Stream 2 pipeline — or at least use the threat of a German pullout to press the Kremlin into providing answers about what actually happened to Mr. Navalny.  The prominent critic of Russian President Vladimir Putin has been in an induced coma for nearly two weeks in Germany, where doctors say tests have shown that he was poisoned with a Soviet-era nerve agent called Novichok. The Putin government has denied allegations it ordered Mr. Navalny killed.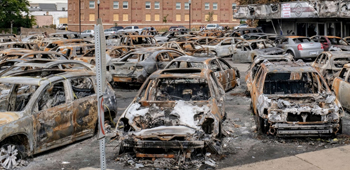 September 3: United Press International: Kenosha mayor
lifts curfew, citing nights of relative peace
More than a week after protests in the Wisconsin city of Kenosha erupted following the police shooting of Jacob Blake, officials have ended a state of emergency curfew, citing several nights of relative peace.  This period of "relative peace" included the time when President Trump visited the city.  Kenosha Mayor John Antaramian announced the curfew's suspension in a statement Wednesday, saying the decision was made following consultations with law enforcement and community leaders.
September 2: The Daily Caller: Pelosi's hair dresser gets death threats, may close her salon for good
San Francisco salon owner Erica Kious told Fox News' "Tucker Carlson Tonight" that the fallout from a visit from House Speaker Nancy Pelosi has made her consider shutting her business down for good.  Security footage showed  Pelosi walking without a mask inside the shuttered salon Monday as she visited one of Kious' stylists, who each rent their own spaces. While Kious criticized the visit as a "slap in the face" after hearing about it, Pelosi called the visit and ensuing publicity a "setup" and demanded an apology.  Kious responded with a firm "absolutely not" when asked about Pelosi's claim. [watch video]
September 2: The Washington Examiner:  AG Barr; advocates of mass mail-in voting
jeopardize public confidence in the election
Attorney General William Barr warned during a CNN interview that advocates of mass mail-in voting are preventing public confidence in the upcoming election.  Barr said the reason why the United States has not seen examples of widespread voter fraud is because it has not tried mass vote-by-mail.   Barr cited a bipartisan commission on federal election reform, chaired by former President Jimmy Carter and former Secretary of State James Baker III, that said widespread mail in voting could enable widespread fraud.  Barr said "Since that time, there have been in the newspapers, in networks, academic studies saying it is open to fraud and coercion. The only time the narrative changed is after this administration came in. But elections that have been held with mail have found substantial fraud and coercion," Barr continued. "For example, we indicted someone in Texas, 1,700 ballots collected from people who could vote. He made them out and voted for the person he wanted to. OK? That kind of thing happens with mail-in ballots."
September 2: Fox News: Best, Seattle cop, steps down, says cuts to department
would make destined to fail
Carmen Best, the first Black police chief in Seattle's history, left her post Wednesday, saying on her way out that the city council's police budget cuts had put her in a "position destined to fail," according to a report.  Best, 55, announced her resignation Aug 10, after the council made good on its promise to approve sweeping proposals that would slash the police department budget by $4 million and cut as many as 100 officers from the force.  "How are we going to provide for adequate public safety…" in an environment where there is already had low staffing numbers and that is already struggling to keep up with the demand, Best told NPR. 
August 2: Breitbart News: Blake, Sr. has history of racist, antisemitic, anti-Christian
posts; set to meet Joe Biden
Jacob Blake, Sr., the father of the man shot August 23 by police in Kenosha, WI, appears to have a long history of racist, antisemitic, and anti-Christian posts on Facebook.   He is set to meet with Democratic presidential nominee Joe Biden Thursday.  On September 13, 2017 he reportedly posted "A jew can't tell me sh*t period."  In November of that year he posted "The Jewish media picks and chooses who is a terrorist and is not."  The management of Breitbart News published the following disclaimer with its report: "The fact that Jacob Blake's father appears to have a long history of bigoted social media posts has no bearing on questions surrounding his son's shooting by police in Kenosha, Wisconsin. Nevertheless, since former Vice President Joe Biden has decided to meet with him on Thursday during a visit to the town, his extremist views are newsworthy."
September 2: The Washington Times: "Cities on fire": Chaos takes toll on Biden as race tightens
Nicole Murphy hasn't ventured from her suburban neighborhood into Philadelphia since the racial justice protests and violence erupted three months ago.  "In Kenosha and other places, they were coming out of the cities into the suburbs and causing havoc. So, you never know. It's an unsettling feeling," said Ms. Murphy, 32, who works in the insurance industry.  This year she says she will vote for Trump.  Republicans believe there are many more out there like her, and they ran a full court press seeking to take advantage, demanding everyone from Democratic presidential nominee Joseph R. Biden to D.C. Mayor Muriel Bowser explain why they can't control the mayhem, death and destruction on the streets.  Mr. Biden announced he would make a trip Thursday to visit the site of recent chaos and bloodshed in Kenosha, Wisconsin. He had previously rejected the idea, saying it would only add to the turmoil.
September 1: United Press International:  Judge in Georgia rules ballots mailed by Election
Day must be counted
A federal judge has extended the deadline for absentee voting in Georgia, in a move that allows the state to accept some ballots that arrive after Election Day.  U.S. District Judge Eleanor Ross  ruled that ballots must be counted if they're postmarked by Election Day, Nov. 3, and delivered within three days.  Democrats heralded the decision while Georgia Deputy Secretary of State Jordan Fuchs promised an "immediate" appeal.
September 1: Fox News: Chris Wallace calls Pence's RNC speech "well-crafted" and "very effective"
Wallace said Pence had put forward "as strong a case as you can imagine for the Trump record." Wallace concluded by highlighting what he called "the most remarkable thing about tonight." "How often have you seen Donald Trump at a big public event where he doesn't say a word?" Wallace asked after the president and the first lady appeared onstage as Pence finished speaking.  "Actually, I applaud him," he added. "This is Mike Pence's night and he's not one-upping him. He's paying tribute to him. Mike Pence has been a good, loyal soldier. He did a really good job tonight and tomorrow it's Donald Trump's turn."
September 1: The Post Newspaper: Teamwork between law enforcement and the
DA's office results in murder conviction
From Crime to Punishment. On the evening of April 9, 2017, three men were breaking into cars in Galveston's San Luis Resort parking lot. A security officer was murdered in the process. This is a story what happened and the team effort to convict the murder defendant, sentencing him to 80 years in prison.
September 1: United Press International: Trump promises funding to help rebuild Kenosha
President Trump promised millions in funding Tuesday to help Kenosha, Wis., rebuild after protests he described as "domestic terror."  The president, Attorney General Barr and Chad Wolf, acting secretary of Homeland Security, toured scenes of some of the more destructive protests in response to the police shooting of Jacob Blake last month. They also visited an Emergency Operations Center and held a roundtable discussion on public safety.
August 31: Breibart News: Trump: I don't want my supporters confronting rioters a
nd looters, let law enforcement do that
During an interview with Laura Ingraham President Donald Trump stated that he does not want his supporters to confront left-wing protesters and that such matters should be left to law enforcement. Trump also stated that his supporters are good people who "can't believe" the violence they see in some American cities.  "They [Trump supporters] turn on their television set, and they look at a Portland, or they look at a Kenosha, before I got involved and stopped it, or they look at Chicago, where 78 people were shot last weekend and numerous people died, or they look at New York, where violence is up by like, what? 150%. … They're looking at all of this, and they can't believe it," the President said.
August 31: The Daily Caller: Biden stumbles in trying to describe the impact of COVID-19
Democratic presidential candidate Joe Biden struggled to describe the impact that COVID-19 has had on America during a Monday speech in Pittsburgh, Pennsylvania.  Biden's speech marks a somewhat rare public appearance and is his first trip since the Democratic National Convention (DNC) amid the novel coronavirus pandemic. At one point, Biden appeared to try and explain how many people have died from the virus, but stumbled.  This was his first in person appearance where the news media was present since late July.  He did not take questions from the national media.
August 31: Fox News: Chaffetz: Schiff should lose his security clearance after intel leaks
If members of Congress have leaked classified information to the media, they should be prosecuted, former House Oversight Committee Chairman Jason Chaffetz said on  Monday. Talking directly about House Intel Chairman Schiff who has misrepresented information on numerous occasions, Chaffetz said  "File a complaint at the Department of Justice and prosecute Adam Schiff.  I have seen it, I have heard it, I have listened to everybody complain about how he leaks classified information. Then prosecute him," he contended.  "I don't understand why he has a security clearance.  Nobody is able to describe that to me, because he has done this repeatedly, misrepresented information. It is documented, and he should lose his security clearance. But if he's done something illegal, like leaked classified information, prosecute him."
August 30: Fox News: Trump's message is resonating
within the black community
Black voters "are definitely listening" to President Trump's message "and it is resonating," Kimberly Klacik, the black Republican woman running for the Baltimore U.S. House seat held by the late Elijah Cummings, who was a Democrat, said on Fox's "Sunday Morning Futures."  "This is an administration that actually has real results coming into the community," she said.  "A lot of people don't talk about the fact that the criminal justice reform is something that many Black Americans thought President Obama would tackle. He failed to do that," she continued "He didn't even attempt to do it."  In Dec. 2018, President Trump signed a sweeping criminal justice reform bill, marking a major legislative victory on an issue that garnered bipartisan support and was also a win for the African-American community.
August 30: The Daily Caller: Violent protestors take to the streets of DC for a second night
Protesters and police officers clashed yet again Saturday night in Washington, D.C.  One police officer was reportedly hit in the face when a rioter threw a water bottle into the police line, and police later smashed the window of a van painted with Black Lives Matter slogans. The driver of that vehicle was detained.  One protester, apparently concerned by the number of people coming into the area to join the protests from outside the Washington, DC area, confronted Daily Caller reporters and demanded to know where they lived. He went on to condemn "outsiders who are getting black people that live here hurt."
August 30: The Washington Free Beacon: Dems claim Trump is to blame for riots
and looting in Democrat controlled cities; refuse offer of federal assistance
Multiple Democrats on Sunday said President Donald Trump was responsible for inciting violence in Democrat-run cities.  Looting and violent protests have plagued major American cities in recent months. In response, Trump has repeatedly called for "law and order" and offered federal support to cities that are struggling with riots. Some local Democratic leaders, however, have refused federal assistance—Portland mayor Ted Wheeler, whose city has faced violent protests for more than three months, turned down Trump's offer of federal support on Friday. The mayor previously said that he plans to let the violence "burn itself out."  Meanwhile residents and businesses in minority communities have seen their parts of town decimated.
August 30: The Post Newspaper: The DA's duties help define "Justice"
From Crime to Punishment. This is part two of an eight part series explaining the Criminal Justice System in Galveston County. Most readers have had no contact with criminal justice other than perhaps serving on a jury. This series is designed to help give readers a better understanding of it from start to finish. This column lays out the background about how the DA's office works, giving you a foundation for the next column which will look at the DA's involvement in a high-profile murder case.
August 30: Fox News: DNI Ratcliffe: Congress leaked classified information;
we're reducing the number of in person election-related briefings
Director of National Intelligence John Ratcliffe defended his decision to scale back in-person election security briefings to Congress in favor of written reports and accused members of Congress of leaking information "within minutes" of briefings. Ratcliffe said he had been going above and beyond in briefing "not just the oversight committees but every member of Congress" but will no longer do so.  "Within minutes of one of those briefings ending, a number of members of Congress went to a number of different outlets and leaked classified information for political purposes," Ratcliffe said. "To create a narrative that simply isn't true, that somehow Russia is a greater national security threat than China.  I don't mean to minimize Russia. They are a serious national security threat, but day in, day out, the threats that we face from China are significantly greater," Ratcliffe contended. "Anyone who says otherwise is just politicizing intelligence for their own narrative."
August 29: Voice of America: Trump visits hurricane ravaged LA and TX
President Trump toured of the coastal areas of Louisiana and Texas Saturday that were ravaged by Hurricane Laura, leaving them without power and water as cleanup efforts continue in seasonally hot and humid conditions.  "One thing I know about this state [Louisiana], it rebuilds fast," Trump told a group of dignitaries.  Fourteen people were killed when the Category 4 storm devastated the area early Thursday.  "It's a tremendous number but …  it could have been, a lot worse," the President said.  He then flew by helicopter to nearby Orange, Texas, a city of more than 18,000 people. The area was the worst-hit in the state and its economy is dependent on chemical plants. He was greeted by several hundred supporters and Texas Gov. Greg Abbott. Abbott said the area is extremely fortunate after Laura turned slightly east, averting an "unsurvivable" storm surge forecaster had predicted.
August 29: The New York Post: Kenosha officers say Blake was holding
a knife, contradicting Wisconsin state investigators
The police shooting of Jacob Blake in Kenosha, WI touched off a renewed nationwide wave of anti-police sentiment.  Recent reports indicate that Blake was armed with a knife and had engaged in a violent struggle with officers moments before he was shot, according to new law enforcement allegations.  The knife-wielding Blake had put one of his arresting officers in a headlock and shrugged off two of their attempts to stun him into submission, an attorney for the police union told The Associated Press.  This account contradicts that provided by state investigators who had said the knife was recovered inside Blake's vehicle.
August 29: The Washington Examiner: "Kenosha is Nashua, , Manchester,
and every other small city…"
Some believe New Hampshire is a perfect battleground for President Trump to drive his "law and order" message against Joe Biden, saying many communities there are similar to Kenosha, Wisconsin, where riots have recently occurred.  New Hampshire was the president's first post-convention rally where he appeared in Manchester on Friday.  Local Republicans say Kenosha is a facsimile of the sort of modest towns and employers that proliferate throughout their swing state, opening the possibility that voters will respond favorably to Trump's claim that mayhem would engulf the country unchecked if Biden wins the presidency.   "Kenosha is Nashua, Manchester, and every other small city in New Hampshire," said GOP strategist David Carney.  "Those photos of small businesses have been burned into the mind's eye of every small business owner and employee in New Hampshire."
August 29: MSNBC/Fox News: Retired Milwaukee police chief on violence
across major U.S. cities
Retired Milwaukee police chief said in an interview that the typical police action is that when an armed suspect is arrested he or she is taken into custody without violence, but that this kind of action is not being reported by the media.  He also has said that in Milwaukee 80% of the African American homicides are instigated by other African Americans and that the vast majority of African American community wants more of a police presence, not less.  The problem is when political leaders are not willing to support law enforcement and/or are not willing to prosecute those who have been arrested.  Listen to the video
August 29: Law Enforcement Today: California DA: Officers must determine the
looters' need for stolen property before charging them ... really?
The Contra Costa County District Attorney Diana Becton wants police officers, while investigating looting cases, to determine if the looters "needed" the stolen merchandise prior to charging them. She was elected, in part, due to the financial backing of George Soros.  What has that brought? Chaos, anarchy, and criminals who are emboldened, no longer concerned about the consequences of their actions.  Pat Droney, a retired police chief commented that this is complete lunacy.   According to California law, a looting charge serves to increase the severity of the underlying charge, such as burglary or theft, if it occurs during a State of Emergency.  The law defines "looting" as taking advantage of a state of emergency to commit burglary, grand theft or petty theft.  Looting charges can be filed as misdemeanor or a felony and are punishable by up to 3 years in jail (PC 463 PD).  The entire state of California has been in a state of emergency instituted by Governor Newsom since March 4, 2020.
August 29: Breitbart News: Trump to travel to Kenosha, WI Tuesday
According to the White House, President Trump will travel to Kenosha, Wisconsin on Tuesday.  The president plans to meet with law enforcement and survey damage from the recent riots after the police shooting of Jacob Blake.  The Kenosha riots fueled calls for law and order in the state of Wisconsin after violent agitators torched and looted several downtown businesses for three nights.  The president and other Republicans repeatedly condemned the riots during the Republican National Convention speeches, making it a focal point of the event.
August 28: CNN: Senator Rand Paul and his wife protected from angry
protestors after the Republican Convention at the White House
Senator Rand Paul (R-KY) was surrounded by a large crowd of protesters in Washington, DC, overnight Thursday following the Republican National Convention and had to be escorted away from the event by police, according to a Washington Post video.  On Friday, Paul thanked law enforcement officers, claiming the officers protected him from a "crazed mob" that surrounded him near the White House.   "Just got attacked by an angry mob of over 100, one block away from the White House. Thank you to (the Washington, DC, police) for literally saving our lives from a crazed mob," Paul tweeted, referring to both himself and his wife, Kelley.
August 28: The Daily Caller: Trump on attacks on White House RNC guests:
"Peaceful protestors my ass"
President Donald Trump criticized protesters who harassed attendees at his RNC speech Thursday night at the White House, going on to criticize the media for describing them as protesters.  "Protesters your ass," Trump said during a campaign rally in New Hampshire. Trump's statement comes as dozens of White House attendees were harassed, sometimes violently, as they left the final night of the RNC.
August 28: The Washington Times: Biden/Dems rethink riots response
as law-and-order message lifts Trump
Top Democrats scrambled to adopt a tougher approach this week to riots that have broken out in cities across the country, casting a worried eye at President Trump's rising poll numbers, which experts said were driven at least partly by his law-and-order message.  Americans tell pollsters they are tiring of the clashes that have broken out on a nearly nightly basis in Portland for the last three months, and the riots that have seen a resurgence in the Midwest this week.  "They say, 'I'm not for that,'" said Robert C. Cahaly, chief pollster at the Trafalgar Group, a political and corporate market research firm. "The narrative that we cannot let this chaos reign, there is a lot of people that agree with that."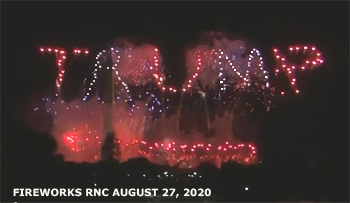 August 28: Fox News: Carlson: Trump's RNC speech
makes it look he is likely to win reelection
President Trump's speech at the Republican National Convention Thursday was the first moment in weeks when he seemed likely to win reelection, Tucker Carlson said on said Friday.  He argued that Trump's discussion of riots and other unrest gives him an edge over Democrats, whom he accused of being reluctant to condemn such violence.  "The United States has flaws, but it's also, the president reminded us last night, the most free, just and exceptional nation on Earth," Carlson said. "That's true. In our country, free speech is allowed, violence is not allowed. What separates American democracy from Taliban theocracy, for example, is that in America people can disagree with one another and disagree with the government without fearing for their lives. This used to be obvious. It was the foundation of our civic life.
August 28: The Washington Examiner: Trump deploys heavy-hitters
on final night of convention after Biden's low-octane lineup
When President Trump accepts the GOP presidential nomination at the White House on tonight, he will be following a heavy-hitting lineup of party leaders in what organizers see as a contrast to the final day of the Democratic convention and its cast of lower-profile speakers.  Trump campaign officials hope that it is one of a number of contrasts that viewers will notice.  "Americans don't want to be told what to think by washed-up politicians and out-of-touch celebrities. They want to know what a candidate will do to make their lives better," said Samantha Zager, a spokeswoman for Trump 2020. "Joe Biden's DNC proved that despite nearly 50 years in Washington, he has no real accomplishments to point to and no vision for America — he's just an empty vessel being propped up by the radical Left."
August 28: The Washington Free Beacon: California gave $35 million "voter outreach"
contract to "Team Biden" firm
A consulting firm run by a top Biden campaign official is receiving $35 million from California for a voter outreach program linked to the state's coronavirus response.  The state awarded Democratic public relations giant SKDKnickerbocker the lucrative deal as part of the state's "Vote Safe California" program on Aug. 13. The program aims to "educate the public on the safety, security, and ease of voting in the November General Election amid the COVID-19 pandemic" and was launched following Democratic governor Gavin Newsom's May decision to send every registered voter in the state a mail-in ballot. The $35 million comes in addition to the $2.1 million SKDK has collected from the Biden campaign since June 2019.
August 27: The New York Post: Police release surveillance video of
suicide that sparked Minneapolis looting and rioting
Minneapolis police released surveillance video of a murder suspect committing suicide Wednesday — to dispel widespread rumors that cops killed the man.  The clip shows the man with a backpack just outside a closed revolving door and people nearby scrambling to get away. With his back turned to the camera, he appears to shoot himself as two police officers rush toward him.  The suspect was wanted in a fatal shooting earlier in the day. Unfortunately, false reports on social media about supposed police-involved shootings which never happened have sparked nights of violence in Minneapolis, Chicago, and else ware in recent days. 
August 26: The Washington Examiner: GOP Convention highlights the freedom to exercise one's faith
Speakers throughout the Republican National Convention are aggressively courting President Trump's religious base by touting him as a defender of the free exercise of faith.  In the convention's second night, Eric Trump, Tiffany Trump, and Secretary of State Mike Pompeo all wrapped their appeals in the language of faith, an approach followed by many of the lower-profile speakers as well.   Republican calls to the faithful are bound up in a wider message of cultural preservation. Trump, in the past week, has decried so-called cancel culture, claiming that Democrats want to "totally" silence voices that dissent from the party's platform. On Monday, Donald Trump Jr. made a similar claim in a speech that focused almost exclusively on the dangers of "cancel culture."
August 26: The Washington Times: Trump orders national guard and federal agents to Wisconsin to stop rioting
President Trump said Wednesday he was ordering National Guard troops and federal law enforcement officers to Kenosha, Wisconsin, to quell deadly rioting where two people were shot dead and another was seriously wounded Tuesday night during violent street protests.  Mr. Trump said Wisconsin Gov. Tony Evers, a Democrat, agreed to accept federal help after speaking by phone to administration officials.  "TODAY, I will be sending federal law enforcement and the National Guard to Kenosha, WI to restore LAW and ORDER!" Mr. Trump tweeted. "We will NOT stand for looting, arson, violence, and lawlessness on American streets."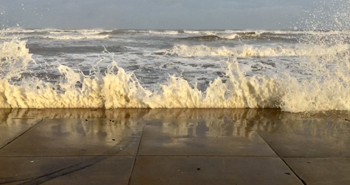 August 26: United Press International:
LA and TX coastal residents flee to higher ground as Hurricane Laura approaches as a category 4
Louisiana Gov. John Bel Edwards called on residents in the path of Hurricane Laura to evacuate as soon as possible Wednesday as the Category 4 storm took aim at the Gulf Coast. Forecasters expect the major hurricane to make landfall somewhere along the coast of western Louisiana or eastern Texas on Wednesday night. Edwards warned residents during a midday news conference that meteorologists are expecting "unsurvivable" storm surges of up to 20 feet. "In my five years as governor, I don't think I've ever had a press conference where I'm trying to convey the sense of urgency I'm trying to convey right now," he said.
August 26: Fox News: Chinese fire "warning shot" at U.S. naval forces
The U.S. on Wednesday announced it blacklisted Chinese officials and business executives involved in the military buildup of the disputed South China Sea, further ratcheting up tensions in the region ahead of the region -- the same day that Beijing reportedly fired missiles including an "aircraft-carrier killer" into the sea as a "warning" to the U.S.  China had claimed a U-2 spy plane entered a no-fly zone without their permission during a naval drill in the Bohai Sea, a military source said.  The Pentagon has given few details, but said a U-2 flew "within the accepted international rules and regulations governing aircraft flights."  The State Department announced the blacklist Wednesday morning. Immediate family members of those targeted may also be barred from travel to the United States, the department said.
August 25: The Daily Caller: Republican convention gets six times more
C-Span views that Dems previous week
he first night of the Republican National Convention drew nearly six times more viewers Monday than the first night of the Democratic National Convention the week prior on C-SPAN, The Hill reported.  The C-SPAN live stream of the start of the RNC had roughly 440,000 views, compared to the DNC's opening night, which brought in 76,000 on Aug. 17, Nielsen Media Research recorded according to The Hill.
August 25: Fox News: Trump pardons convict prior to his, and the FBI
agent who arrested him, speaking at the Republican convention
President Trump on Tuesday announced a pardon of Jon Ponder ahead of the convicted bank robber-turned activist's appearance at the Republican convention.  Ponder, who founded the nonprofit Hope for Prisoners, will be speaking at the convention, along with Richard Beasley, the FBI agent who arrested him.  "He has created one of the most successful reentry programs, Hope For Prisoners, in Las Vegas," Trump said in a videotaped at the White House. "Hope for prisoners is a movement that began as a dream, in a tiny prison cell, and is now making a difference in the lives of thousands, truly bringing hope that there is an opportunity and a community that is waiting and willing to offer them a second chance."
August 24: The Daily Caller: The Republican convention is expected
to be a lot different than the DNC of last week
Eyes are on the Republican Party as it prepares to make its rebuttal to last week's Democratic National Convention, and the GOP has made some notable changes to how the convention will look. This includes presentations to live audiences where you will hear cheers and audience reactions to the speakers.  Trump is expected to appear each night, not just on the last night of the convention.  Following the opening of the convention in NC it will move to a federal facility in DC directly across the street from the Trump hotel.  The convention will be broadcast live, not like the prerecorded presentations used by the Democrats.  Trump will speak from the South Lawn of the White House while his wife's speech will be from the Rose Garden.  Meanwhile, Vice President Pence will speak from Fort McHenry in Baltimore and Secretary of State Michael Pompeo will speak from Jerusalem where he is meeting with Arab and Israeli leaders.  
August 24: The Washington Examiner: SecState Pompeo seeks to build on historic
Israel-UAE agreement during five day trip overseas
Secretary of State Pompeo arrived in Israel, where he met with Israeli Prime Minister Benjamin Netanyahu as he seeks to build on the historic normalization of relations between Israel and the United Arab Emirates brokered by President Trump. According to the Department of State, the five-day Middle East tour, which includes stops in Sudan, Bahrain, and the UAE, is aimed at both "deepening Israel's relationships in the region" and discussing "regional security issues related to Iran's malicious influence."
August 24: United Press International & Townhall.com: Postmaster General denies Democrat
charges that Trump ordered USPS changes and exposes "inaccuracies" in the Democrat narrative
U.S. Postmaster General Louis DeJoy faced tough questions on Monday from Democratic lawmakers in Congress and denied accusations that cost-cutting measures he ordered were intended to hamper mail-in voting.  DeJoy, who faced a similar grilling in the Senate on Friday, appeared for Monday's hearing before the House oversight committee amid Democrat concerns that changes at the U.S. Postal Service were made to give President Trump a political advantage in the Nov. 3 election.  

"There are many inaccuracies about my actions that I wish to again correct," DeJoy said. "First, I did not direct the removal of blue collection boxes, or the removal of mail processing equipment. Second, I did not direct the cutback on hours at any of our post offices. And finally, I did not direct the elimination or any cutback in overtime." He did, however, "suspend these practices to remove any misperceptions" about our commitment to delivering election results. "Any further assertions by the media or elected officials is furthering a false narrative to the American people," DeJoy said. [more on the story]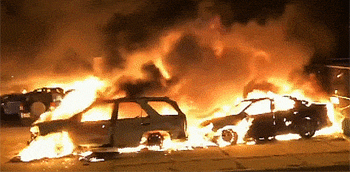 August 24: Fox News: Angry mob riots and attacks
Wisconsin car dealership, torching 140 vehicles
A Kenosha, WI car dealership was targeted by rioters overnight in the wake of the police-involved shooting of a Black man that was caught on video and circulated on social media.  The parking lot that typically stores a local business's selection of used cars was instead filled with rows of the vehicles' metal remains hours after rioters took to the streets in and around the city's downtown area, according to several images shared on social media.   Before the facts of the case have been investigated, Democratic Gov. Tony Evers condemned the shooting saying "While we do not have all of the details yet, what we know for certain is that he is not the first Black man or person to have been shot or injured or mercilessly killed at the hands of individuals in law enforcement in our state or our country."

August 23: The Washington Free Beacon: Liberals embrace Post Office Conspiracy theories
With an expected surge in 2020 in mail-in voting, Joe Biden, Nancy Pelosi, Hillary Clinton, and others have accused the Trump administration of a sinister effort to dismantle the U.S. Postal Service and undermine the election. "They're going around literally with tractor trailers picking up mailboxes," Biden said at an online fundraiser last week.  What they are missing is that President Obama/Biden's Administration did the same thing.  One retired postal employee said on the radio that there has been a dramatic reduction in the use of snail mail, starting with the introduction of the FAX machine through the use of texting and email.  In many instances it doesn't make sense to pick up mail from a drop box that only handles one or two pieces of mail per day; better to put the infrastructure where there is a demand.

August 23: The Washington Examiner: LA jails refuse to turn over 25,000 illegal
criminal aliens to ICE
Los Angeles, home to the largest jail system in the United States, has ignored more than 25,000 requests from federal authorities to turn over illegal immigrants after they have been arrested for crimes by local law enforcement, according to federal data.  This week, Sheriff Alex Villanueva announced his department would stop transferring even the most dangerous offenders in the Los Angeles County Jail to Immigration and Customs Enforcement. In his explanation, Villanueva said he was looking out for the 1 million LA residents who are also illegally residing in the county and too scared to report crimes to police because it could mean being sent back to their home country.
August 22: United Press International: Marco approaches hurricane status while Laura heads for the Dominican Republic before entering the Gulf of Mexico
Tropical Storm Marco intensified Saturday evening, prompting hurricane watches in Louisiana and Alabama and storm surge watches on the Alabama/Florida border.  Meanwhile Tropical Storm Laura headed towards Dominican Republic, leaving heavy rains in Puerto Rico.  Both have Louisiana and the northern Gulf as possible landfall targets.
August 22: Fox News: Portland protest data shows more than 490
arrests made during riots
Portland police have responded to at least 72 nights of protests, including 17 riots, and have made roughly 500 related arrests over the course of the more than 85 days since George Floyd's death on May 25 in Minneapolis. The Portland Police Bureau released "Protests in Portland," a timeline showing where and when demonstrations were held from May 29 through Thursday. The timeline also shows how many arrests were made on each night and what kinds of crimes alleged to have been committed.
August 22: The Daily Caller: Dems put COVID-19 relief on hold as the
Speaker calls the House back into session to focus on the Postal Service
Democrats blocked bills regarding coronavirus relief Saturday while Speaker Pelosi brought the House back from recess to vote on a bill that would block the Trump administration from making changes to the Postal Service. Republicans took the opportunity to introduce three bills addressing coronavirus vaccine funding, amending the Paycheck Protection Program (PPP) and increasing funding to police departments nationwide.  "We could come together and provide our country with some of the critical resources necessary to fight this novel coronavirus," Rep. Michael Burgess said. "Unfortunately, the House democratic leadership does not acknowledge or seem to even be curious as to whether or not they're up to the task."
August 22: The Washington Times: Trump: House is wasting
money on a hoax with the $25 billion Postal Service bill
President Trump dismissed House Democrats' push to give $25 billion to the Postal Service ahead of their vote Saturday, arguing it was just another attempt to invoke universal mail-in ballots. USPS has been operating in the red for years.   Meanwhile, the Administration sees the Democrats push as linked to demands for universal mail in voting; something that is fraught with opportunities for voting fraud and the "harvesting" of ballots.  The Administration supports absentee voting but not universal mail in ballots.
August 21: Townhall.com: Trump campaign turns table on
Dems in the Washington Post
Laugh or cry? Well, it's more of a double-edged sword thing the Trump campaign did to The Washington Post, but the memories of this are quite fantastic. The campaign literally bought tons of ad space on the front page of the publication, so when Kamala Harris formally accepted the Democratic nomination for vice president, it was all Trump ads on the homepage. It caused the Left to have a meltdown. 
August 21:The Washington Times: DNC delegates drop "Under God" from the pledge
At least two caucus meetings at this week's Democratic National Convention began with recitations of the Pledge of Allegiance that omitted the phrase "under God."  Two videos posted online — one of the person kicking off a Muslim meeting, and the other starting an LGBT meeting — showed the Pledge being recited incompletely. 
August 20: Fox News: Judge orders new election after Paterson, NJ
city council race marred by voter fraud
A judge has ruled that a new election will be held in November for a disputed Paterson City Council seat, just weeks after the race's apparent winner and a sitting councilman were charged with voter fraud. An investigation was then launched after the U.S. Postal Service's law enforcement arm told the state attorney general's office about hundreds of mail-in ballots located in a mailbox in Paterson, along with more found in nearby Haledon.  Ultimately, the Passaic County Board of Elections decided not to count 800 ballots cast in the race.  President Donald Trump has cited the disputed race as a case study in what could happen in an election conducted mostly by mail. His re-election campaign sued New Jersey on Tuesday in a bid to stop the state's plans to conduct the November general election mostly by mail.
August 20: The Daily Caller: Germany not happy, Trump keeps his word
President Trump recently ordered a 12,000-troop reduction in American military personnel stationed in Germany. That leaves about 24,000 American soldiers still in the country. About half will return home with the remainder going to other NATO countries.  German Chancellor Angela Merkel is said to be furious claiming the move will weaken the alliance; but she surely cannot be surprised.  Six years ago, all the NATO members pledged to spend 2% of their GDP on defense and Germany has failed so to do, expending only 1.4%.  Meanwhile German commercial interests claim that the troop withdrawals will hurt their decades of businesses serving U.S. installations.
August 20: Fox News Business: Goodyear clarifies its policy after diversity training slide
says BLM and LBGT apparel is okay while Police Lives Matter and MEGA hats aren't
After a firestorm stemming from a Goodyear tire diversity presentation to its employees and President Trump suggesting perhaps a boycott of the company might be in order; the company clarified its policies.  "I deeply regret the impression it has created and want to clarify Goodyear's position," Goodyear Chairman and CEO Rich Kramer said. "Goodyear does not endorse any political organization, party or candidate. We … ask associates to refrain from workplace expressions in support of any candidate or political party."  "Second, Goodyear strongly supports our law enforcement partners and deeply appreciates all they do to put their lives on the line each and every day for our communities."  He strongly said the slide in the presentation that initiated the firestorm was not sanctioned by Goodyear.
August 20: Fox News: Portland protestors with "Press" identification
seen throwing objects at police
People who purportedly identified themselves as "PRESS" on their clothing during the ongoing protests/riots in Portland were seen throwing objects at law enforcement officers during demonstrations-turned-riots overnight, according to a reporter on the ground.  Portland has endured more than 80 nights of increasingly violent and destructive demonstrations/riots. It's also not the first-time people who had identified themselves as being members of the press have allegedly acted out.
August 20: The Washington Examiner: Pompeo initiates Iran sanctions "snapback"
Secretary of State Mike Pompeo initiated the snapback of international sanctions on Iran despite the objections of European allies who maintain that the United States has no legal right to do so.   "These U.N. sanctions will continue the arms embargo," Pompeo said at the United Nations, referring to the ban that is scheduled to expire in October pursuant to the terms of the 2015 nuclear deal. "No country but the U.S. has had the courage and conviction to put forward a resolution."
August 20: The Washington Times: Govt. documents show instances of
Obama Admin spying on Trump campaign
President Trump responded to former President Obama's convention attacks on Wednesday night with the Twitter counter-charge, "He spied on my campaign."  Government documents show: (1) The FBI hired confidential human source Stefan Halper to spy on campaign volunteers Carter Page and George Papadopoulos in 2016. (2) The FBI misled judges to win four wiretap warrants on Mr. Page. (3) The FBI put surveillance teams in 2016 on retired Lt. Gen. Michael Flynn, a campaign adviser, transition official and, briefly, White House national security adviser, a declassified bureau document showed. (4) A number of Obama officials, as they were leaving their posts, requested that Flynn's name be unmasked from top secret National Security Agency reports on communication intercepts.
August 19: The Washington Times: Aging shipyards restricting
Trump's desire to upgrade the Navy
The U.S. Navy's fleet of ballistic missile submarines employ cutting-edge technology and at sea represent one-third of the U.S. nuclear arsenal.  But at port, critics warn, those sophisticated subs are serviced and prepped for missions at government-owned shipyards, all of which can trace their origins back before World War I and are desperately in need of 21st-century upgrades.  The need could not be more critical as the Trump administration seeks to return U.S. defense policy to a focus on "great-power competition," with China in particular. The transition means an increased reliance on the Navy, government officials and defense analysts say.
August 19: The Washington Examiner: Dems convention video had
misinformation on Trump's immigration stances
The Democratic National Convention was criticized for featuring a video that included misinformation about President Trump's stances on illegal immigration.  The video was of an 11-year-old girl, Estela Juarez, whose mother was deported.  The clip featured Juarez's remarks about the pain her family felt after her mother was deported alongside clips of Trump discussing his policies.   And then Juarez said "You separated thousands of children from their parents and you put them in cages."  The problem is that it was the Obama administration was in power when photographs were taken of children in cages inside a detention facility.
August 19: Fox News: Dems face possible environmentalist backlash
after dropping fossil fuel demand from platform
Biden's campaign says that the Democrat presidential nominee remains committed to ending fossil fuel subsidies to fight climate change.  But Democrats faced some backlash from environmental groups after the party quietly dropped language calling for the end to the subsidies from its platform.  "Vice President Biden's commitment to ending fossil fuel subsidies remains as steadfast as it was when he outlined this position in the bold climate plan, he laid out last year," Biden's campaign said.  While he may face an internal backlash, he is likely to also face major problems with petroleum producing states and ports like Texas and Houston which has close ties to the industry.
August 19: The Washington Examiner: Trump hits his stride with airport rallies
President Trump hit all of his trademark lines, warning the audience in Yuma, Arizona, that "murderers" and "rapists" were desperate to cross from Mexico into the United States before accusing his election opponent of wanting to open the borders.  But Tuesday's appearance was notable not just for the message, but for the medium — an energized president bringing an adoring crowd to its feet in a sweltering airport hangar.  Aboard Air Force One later, White House chief of staff Mark Meadows, who had been with the president on Monday's visits to Minnesota and Wisconsin, said, "Yesterday was the first time that I'd seen the mojo back. And then today definitely."
August 19: The Post Newspaper: Part one of an eight-part series on
the criminal justice system in Galveston County
From crime to punishment, from official case files of the Galveston Police Department, this is the story of your police department in action. This story shows how many parts of the Department worked together – from a patrol officer, to CID, to SWAT -- to bring a criminal to justice.
August 18: Fox News: Gingrich: The Biden-Harris campaign
will start to collapse after the Dems convention
Former Speaker of the House predicts that the Biden-Harris campaign will start to fall apart after the Democrat virtual convention.  He suggests there are several threat to Biden getting elected: (1) His commitment to renew the Obama effort to destroy suburban neighborhoods which is a direct threat to the peace of mind for two-thirds of the American people. (2) Biden-Harris' support of using taxpayer money to pay for abortions through the ninth month of pregnancy which is opposed even by many pro-choice Americans. (3) Support for paying for COVID-19 relief for illegal aliens. (4)  Biden's support for Beto O'Rourke's pursuit of gun control and compulsory confiscation of weapons. And (5) his support for pro-criminal measures to defund the police.
August 18: The Washington Examiner: Trump campaign: Biden won't
be able to deal with china; will harm farmers and factory workers
Allies of President Trump's campaign and his "America First" trade agenda are emphasizing what they say is the failure of Joe Biden to reckon with China's "trade war" against America's farmers and factory workers, believing it could help them win critical farm states such as Wisconsin.  "Joe Biden and his advisers just don't understand the threat of China," said Curtis Ellis, policy director at America First Policies and a former adviser to the Trump 2016 campaign. "They continue to talk about Trump's trade war. The Wisconsin farmers and the Wisconsin factory workers know that it's China's trade war.
August 18: The Washington Times: "Forcing Americans in the dark" –
Green energy push  blamed for California's rolling blackouts
California's electricity grid picked an inconvenient moment to stumble, at least for Democrats seeking to drum up support this week for Joseph R. Biden's $2 trillion green-energy plan at the Democratic National Convention.  The Golden State's ambitious renewable portfolio standard is coming under fire as the state's energy grid buckles under the strain of an oppressive heatwave, prompting rolling blackouts that have left millions without power as the state moves to replace nuclear and natural gas as energy sources with solar and wind.
August 18: The Galveston County Daily News: Women's Suffrage; a "Family Affair"
One hundred years ago today the 19th amendment was ratified. It was signed into law the following week. The journey to give women the right to vote was a long and hard one. It started 42 years earlier when Senator Aaron Augustus Sargent introduced the resolution to make it happen.  In the late 1800s, women didn't become involved with the suffrage movement without the support of their husbands. Aaron and Ellen Sargent were a team, working together to get women the right to vote.
August 18: The Daily Caller: U.S. to sell 90 F-16 aircraft to Taiwan
The United States has made a 10-year, $62 billion weapons deal with Taiwan for the sale of 90 F-16 fighters.  The U.S. has long been Taiwan's largest supplier of military weapons and the deal represents one of the largest in the nation's history. The move is sure to anger China, which considers Taiwan to be under its domain. Under the contract, Lockheed Martin will produce 90 new-generation F-16s for sale to Taiwan. Taiwan last purchased a fleet of F-16s in 1992.   The U.S. government last year approved Taiwan for the purchase of 66 jets, but the new contract has been increased amid President Donald Trump's increasing criticism of China
August 17: The Washington Times: Black Lives Matter crowd demands
Seattle homeowners "give up" property: "We're coming for it"
Black Lives Matter activists in Seattle are demanding homeowners willingly give up their property to Black people as a form of reparations because they're "coming for it" one way or the other.  Footage of the new demands was livestreamed Wednesday night and quickly spread across social media.  "Give up your house," exclaimed one of dozens of activists marching through a neighborhood. "Give black people back their homes. You're sitting their comfortably — comfortable as f— as if they didn't help gentrify this neighborhood. I used to live in this neighborhood and my family was pushed out and you're sitting up there having a good time with your other white friends."
August 17: Fox News: Desperate Housewives Eva Longoria mocked as DNC emcee:
"No one is more in touch… …than actors and celebrities"
The Democratic National Convention raised eyebrows right out of the gate with actress Eva Longoria emceeing the first night of the virtual event.  She served as a guide from segment to segment.  After briefly addressing viewers at home, Longoria conducted remote interviews with four ordinary Americans.  However, her hosting duties did not receive the warmest welcome on social media.  "When I think of who in the United States is best positioned to present a major party's nominating convention, the first person that comes to mind is definitely Eva Longoria," journalist Michael Tracey quipped.
August 17: United Press International; More than 3 million homes in California
to lose power in rolling black outs
The manager of California's power grid said an estimated 3.3 million homes and businesses in the state are likely to lose power amid rolling blackouts as California enters its third night of the black outs.  Meanwhile the Wall Street Journal said (on page A26 8/17/2020) the problem is caused, in part, by anti-fossil fuel Democrat politicians who have mandated that renewable (green) energy account for 60% of the state's electricity by 2030, thereby causing public utilities to take fossil fuel electricity producing systems off line. The result is that when the sun goes down so does the ability to produce enough electricity to meet the demand.
August 17: The Washington Beacon: While Californians are experiencing rolling black outs
because of the state's reliance on green energy, Biden wants the green new deal
Democratic presidential nominee Joe Biden believes that a "Green New Deal" is "a crucial framework for meeting the climate challenges we face," and many elements of his $2 trillion climate plan mirror the controversial proposal.  Biden has largely avoided the limelight, campaigning via teleconference from his home in Delaware. But from that home, he has planned an administration on par with Franklin Roosevelt's, including a massive investment of taxpayer dollars in a climate plan which, one expert said would be "unachievable, fantastically expensive, and environmentally destructive."
August 17: The Daily Caller: White House claims
NY lawsuit against Trump, Postmaster General
is "politically motivated"
The White House is firing back after 16 plaintiffs filed a lawsuit in Manhattan against President Donald Trump, the United States Postal Service, and Postmaster General Louis DeJoy on Monday.  "Politically motivated lawsuits are not rooted in giving Americans the power of the vote," the White House deputy press secretary said.. "As part of recent negotiations, the President offered $10 billion for the Postal Service on top of a $10 billion dollar line of credit which was included in the CARES Act. While Democrats are spreading baseless conspiracy theories about the Trump administration's assistance to the USPS to score political points, President Trump will continue to work to ensure the security and integrity of our elections."
August 16: The UK Daily Mail: South Dakota declining the $400 boost
for unemployed because 80% of workers in the state have their jobs back
South Dakota appeared to be the first state to decline boosted federal employment aid designated under an executive order signed by President Trump earlier this month amid the ongoing China virus pandemic.  Governor Kristi Noem, one of Trump's most vocal allies, said the state did not need to accept the additional federal jobless aid because workers are being rehired and its economy is on the mend after enduring economic fallout spurred by the outbreak of COVID-19.  Trump signed an executive memorandum on August 8 to replace the $600 boost unemployed residents received in their weekly payments with a $400 weekly payment, a quarter of which will be paid by the state.
August 16: The Jerusalem Post: China decries US-Israeli deal to
exclude China from 5G networks
Chinese media decried a reported memorandum of understanding (MOU) that would  committee Israel to not using Chinese equipment in building its 5G networks, calling the move "ungrateful."  Chen Weihua, a journalist for the Chinese state media said "Chinese cities like Shanghai provided a safe haven to some 30,000 Jews fleeing Nazi Europe in WWII, but now Israel returns the favor by being a US poodle against China in 5G."   Israel is close to joining the US State Department's "Clean Network," announced earlier this month, which seeks to protect national assets and individual privacy "from aggressive intrusions by malign actors, such as the Chinese Communist Party," the State Department's website reads.
August 15: Fox News: New York Dems angered after NYPD union endorses Trump
The NY Police Department (NYPD) union faced blowback from local Democrats after it endorsed President Trump's reelection amid budget cuts and tensions between police and city lawmakers.  Trump spoke to members of the New York City Police Benevolent Association (PBA), an organization that represents 24,000 officers, and was formally endorsed by the group.  PBA President Pat Lynch said it was the first time he could recall the group ever endorsing a president. "In the New York City PBA, Mr. President, you earn the endorsement and you've earned this endorsement. I'm proud to give it."  Trump responded, "I've admired you my whole life, watched you do a job like nobody else, nobody else done it. Best of the best and I'm grateful happy you're here."
August 15: The Washington Times: Durham builds case against Obama's Justice Dept.
President Trump and legal scholars say the first prosecution from U.S. Attorney John Durham's review of the Russian collusion probe has set the stage for more dramatic revelations, though the guilty plea in the first case didn't add much to what was already known about the Obama administration's Justice Department.  Ensnaring Clinesmith on false statements charge may be nabbing low-hanging fruit. But veteran prosecutors say it is an important tool for federal investigators to compel key witnesses to tell the truth and flip or face consequences.  "This is how you work your way up the ladder," said Andrew Leipold, a law professor at the University of Illinois and a former member of the team assembled by independent counsel Kenneth W. Starr to investigate President Clinton.
August 15: Townhall.com: VP pick Harris laughs over a
question about her previous debate answers
We all knew former Vice President Joe Biden pigeonholed himself when he said he would pick an African American woman to be his running mate. It really narrowed down his pool of potential picks. When he announced Sen. Kamala Harris (D-CA) as his running mate, some people were stunned. After all, Harris went after Biden on quite a few issues, most notably about how he worked with segregations and opposing busing students to integrate schools across the country.  "I do not believe you're a racist. And I agree with you when you commit yourself to the importance of finding common ground, but I also believe – and it's personal. It was actually very hurtful – to hear you talk about the reputations of two United States senators who built their reputations and career on the segregation of race in this country," she explained. "And it was not only that but you also worked with them to oppose busing."
August 15: The Washington Examiner: Brutal Belarus crackdown sets
back NATO/US efforts to lure them away from Russian influence
Belorussian autocrat Alexander Lukashenko's violent crackdown on protests against fraudulent elections is throwing a wrench into an effort by the United States and NATO allies to peel away Russia's closest ally.   "If Lukashenko beats his own people, if he continues on what he's doing these days, then he is in Russia's orbit anyway," a Baltic official said. "I don't see the point in speaking with him, engaging him, if he is beating people so brutally."   Thousands of Belorussians poured into the streets of Minsk and other cities over the last week after Lukashenko claimed to have won 80% of the vote in a corrupt election involving the man known as "Europe's last dictator." It's an unprecedented show of domestic hostility for his regime, but Western observers doubt that the upheaval is strong enough to force his departure.
August 14: The Daily Caller: Oregon state police to leave Portland amid continuing riots
Oregon State Police said Thursday that they are pulling officers out of Portland as unrest continues. The announcement comes as the city's district attorney released a statement that protesters would not be charged for rioting and most other offenses.  State police are "continually reassessing our resources and the needs of our partner agencies, and at this time we are inclined to move those resources back to counties where prosecution of criminal conduct is still a priority," said Capt. Timothy Fox, spokesman for the Oregon State Police.
August 14: The Washington Examiner:
Trump's National Security Advisor: Biden taking credit for the
Trump middle east peace deal is the highest point of flattery
Though a rival on nearly all of President Trump's policies, former Vice President Joe Biden has to give credit where credit is due, said national security adviser Robert O'Brien.  This week, Israel and the United Arab Emirates agreed to establish historic diplomatic relations a deal which Trump's Administration brokered.  Surprisingly Biden praised the move.  Biden also claimed Israel's relationships with Arab nations are a culmination of several administrations' efforts, including that of former President Barack Obama.  But O'Brien pushed back saying "I think Vice President Biden's claim for some sort of credit in this deal is the sincerest form of flattery."  The deal didn't happen during the eight years of the Obama-Biden eight years in office.  It happened after three plus years of Trump leadership.
August 14: The Daily Caller: Postal Service facing hurdles as the Presidential election nears
The final votes of the 2020 primaries were cast Tuesday concluding a primary season marred by confusion, lawsuits and a United States Postal Service Inspector General investigation.  Threats of fraud, foreign interference and large-scale voter disenfranchisement have brought the United States Postal Service's (USPS) ability to transport the expected surge of mail-in ballots this November into focus. The postal service, though, recently stood by its ability to handle the increased load.  However, recent primary elections across the country, which were upended by the coronavirus pandemic and in turn had to rely on mail-in voting systems, have been a cause for concern. The USPS inspector general discovered "issues related to the timeliness of ballots being mailed to voters, correcting misdelivery of ballots, an inability to track ballots, and inconsistent postmarking of ballots.   Wisconsin senators wrote the USPS IG after tubs of absentee ballots weren't delivered to voters and hundreds of ballots arrived to election officials missing postmarks.
August 14: Breitbart News: Trump accepts raucous endorsement from NYC police union
The New York City Police Benevolent Association, the union that represents 24,000 of NYC police officers, on Friday endorsed Trump for reelection.  Trump welcomed a group of enthusiastic New York City officers to his club in Bedminster, New Jersey, for an event to announce the endorsement.  The police union president, Patrick Lynch, gave a passionate speech thanking the president for standing up for law enforcement at a time when many were afraid to do so.  Lynch said, "I cannot remember when we've ever endorsed for the president of the United States until now. That's how important this is. …. Mr. President, we're fighting for our lives out there we don't want this to spread to the country, we need your strong voice across the country."
August 14: The Washington Times: Trump: First guilty plea in
Durham probe is just the beginning
President Trump said Friday the expected guilty plea from a former FBI lawyer for wrongdoing in the Russia collusion probe was "just the beginning."  The former FBI official, Kevin Clinesmith, will plead guilty to falsifying a key document used to surveil ex-Trump campaign associate Carter Page, his lawyer confirmed.  Trump called the FBI investigation of his campaign, which morphed into a special counsel probe that overshadowed his administration for three years, a "terrible thing."  The indictment of Mr. Clinesmith, 38, is the first charge from U.S. Attorney John Durham's criminal inquiry into the origins of the FBI's Trump-Russia collusion investigation.
August 14: The Daily Caller: U.S. Attorney steps in to give gunman
who crippled Philadelphia store owner 14 years in prison
A Philadelphia gunman who wounded a deli store owner in a shooting with an AK-47 that took place in 2018 has been sentenced to 14 years and three months in prison.  Jovaun Patterson, 31, pleaded guilty to federal attempted robbery and weapons charges back in December of 2018. The federal charges were brought against him after Patterson pleaded guilty to assault and robbery charges in exchange for a sentence of 3.5 years to 10 years in state prison.  U.S. Attorney William M. McSwain claimed the sentence was an example of Philadelphia District Attorney Larry Krasner offering "sweetheart deals to violent defendants."  McSwain claimed the district attorney's original plea deal with Patterson "sent a message that violent crime has little consequences." He also claimed the way Krasner handled the case was "symbolic of a larger catastrophe" in Philadelphia.
August 13: Fox News: Bret Baier: Israel-UAE peace deal
is a "tectonic shift" in how the "Middle East operates"
The agreement normalizing relations between Israel and the United Arab Emirates, partially brokered by the Trump administration, marks a "tectonic shift in the way the Middle East operates," "Special Report" anchor Bret Baier said Thursday.  The fact that Israel is fully normalizing relations with the United Arab Emirates wasn't expected to come to pass, Baier contended.  He said this deal is a "big foreign policy win" for Trump, with Israeli Prime Minister Benjamin Netanyahu calling it the "greatest advance toward peace in the Arab world in decades."
August 13: The Washington Times: Police are fighting back
through retirements and resignations
Angered by budget cuts and a lack of support from left-leaning politicians, police officers across the country are fighting back by walking off the job.  Protesters have convened nightly to demonstrate against police brutality, sometimes doing so by pelting officers with rocks and bottles, and calling them names including "Nazi" and the n-word if the officer were Black.  Mayors and city councils have bowed to protesters' demands to slash police department budgets and divert funds to social programs for minorities.  Officers say they've been unfairly demonized and have had enough. They are resigning or retiring en masse, creating a new crisis — police forces that are both short-staffed and green.
August 13: The Daily Caller: Seattle's mayor appeals court decision
that sets up the possibility of a recall election
Democratic Seattle Mayor Jenny Durkan urged the state supreme court Wednesday to overturn a lower court decision that allows efforts to remove her from office to proceed.  King County Superior Court Judge Mary Roberts has permitted the recall effort, according to the Seattle Times.   According to the paper five Seattle residents submitted the petition due to the mayor's handling of the police response to protests and a weeks-long encampment in the city formerly known as the Capitol Hill Organized Protest.   A recall could be extensive, as the petitioners would have to collect over 50,000 signatures — one-fourth of the total voters in the last mayoral election.
August 13: The Washington Examiner: CDC: this Fall could be the
worst IF people fail to follow the guidelines
The director of the Centers for Disease Control and Prevention is warning that if guidelines are not followed, the United States faces "the worst fall, from a public health perspective, we've ever had."   Invoking former President John F. Kennedy's adage CDC Director Robert Redfield said "For your country right now and for the war that we're in against COVID, I'm asking you to do four simple things: Wear a mask, social distance, wash your hands, and be smart about crowds."
August 13: The Hill: Trump confirms acceptance of the
GOP nomination at the White House
President Trump confirmed he intends to accept the Republican nomination from the White House lawn, despite criticism about the location from Democrats.  The president said in an interview that he plans to make his socially-distanced acceptance speech at the White House in front of supporters.   "I'll probably be giving my speech at the White House because it is a great place. It's a place that makes me feel good, it makes the country feel good," Trump said.  He has also said it is the least expensive alternative because security is already in place.
August 13: The New York Post: Trump: New York state is in play in 2020
In an exclusive Oval Office interview Trump said that his campaign is "putting New York in play" against Democrat Joe Biden in the 2020 election.  Trump told us that he believes a spike in violent crime and high taxes can help him win his home state in an upset against Biden and running mate Kamala Harris.  "Over the last six months what's happened is insane. It's [just] insane. So we're going to try very hard to win New York and that will be the first time since Ronald Reagan," Trump said.  "I will bring down taxes and I'll make sure that the New York City is a safe place.
August 12: The Washington Examiner: Israel fends off
cyber-attack by North Korea
Israel said it thwarted a cyberattack against its defense industry by a hacking group tied to North Korea.   The Israel Defense Ministry announced the attempted infiltration on Wednesday, claiming that hackers used false job offers in a bid to gain access to sensitive networks and glean information. A statement said hackers known collectively as the Lazarus Group, or Hidden Cobra, constructed fake LinkedIn profiles in an effort to pose as potential employees.
August 12: The Daily Caller: Chicago mayor says the looting and rioting
are well planned and organized
Following looting and rioting in Chicago, Mayor Lori Lightfoot said Tuesday that the violence was a "planned attack" rather than a protest, Time reported.  More than 100 people were arrested and 13 officers injured amid the looting, which targeted high-end stores, with scenes depicting people breaking into businesses and running out with armfuls of clothes and jewelry Sunday. The violence was reportedly prompted by a shooting, but Lightfoot said it wasn't a "spontaneous reaction.  When people showed up on Michigan Avenue in the downtown area with U-Haul trucks and cargo vans, and sophisticated equipment used to cut metal, and the methods that were used, and how quickly it got spun up… that wasn't any spontaneous reaction," the mayor said.
August 12: The Washington Examiner: Bret Baier: Media coverage of Kamala
Harris is disingenuous – she didn't even make it to Christmas
Fox News anchor Bret Baier broke down national media coverage of Joe Biden's decision to choose Sen. Kamala Harris as his running mate, saying outlets grew warmer to her as Biden's pick rather than a candidate for the Democratic nomination herself.   "I think there is some forgetfulness, maybe purposefully, to Kamala Harris's campaign.  Remember that Sen. Harris got out of the presidential campaign Dec. 3, 2019. She didn't make it to Christmas. That's two months before the Iowa caucuses," Baier said.  "She got out because she was considered not a good campaigner and she didn't raise any money," Baier explained. "Now, to hear some in the media say that she's an amazing retail campaigner and she had this magnetism that drew people to her, I just think disregards how the campaign ended."
August 12: Fox Business: Biden's choice for VP running mate could cost him the election
In what may go down as one of the worst vice-presidential picks in U.S. history, Joe Biden announced on Tuesday that he has chosen Sen. Kamala Harris (D-CA) to be his running mate for the 2020 presidential election.  Harris is from California, a far-left state that Biden was certain to win regardless of who he selected to be his running mate.  She garnered so little support and enthusiasm among Democratic Party voters during the primary season that she chose to drop out of the race in December, more than a month before the Iowa caucuses and New Hampshire primary.  And she has been heavily criticized by many on the far left for her stances on some criminal justice issues while she served as the top prosecutor of San Francisco from 2004 to 2011 and attorney general of California from 2011 to 2017.
August 12: The Washington Times: Facebook "crackdown" foils
dark money liberal group's election influence operation
Facebook has imposed rules to limit the reach of political groups that disguise their content as coming from local newsrooms, a crackdown that hits political ads from both the left and the right but in particular targets a big liberal advocacy group.  In a pivot from social media platforms targeting conservatives' speech, the Facebook policy strikes a blow against Acronym, which pledged last fall to spend $25 million running leftist digital newsrooms in key battleground states during the 2020 campaign season.  Under Facebook's new guidelines, digital newsrooms propped up by political activists may register as news pages, but they will be blocked from inclusion in Facebook News. Facebook said it could choose to ban news publishers from promoting their content if they fail to follow rules about misinformation and disclosure.
August 12: Fox News: DOJ-Seattle consent decree may
hamper Seattle's City Council efforts to defund police
A proposal by Seattle City Council this week to strip the police department of funding and officers may face roadblocks because of a consent decree with the federal government.  The consent decree required the department to make sweeping reforms, including on the use of force, de-escalation training and new oversight with community involvement.   Seattle's mayor has said   the council's push for defunding will make it difficult for the city to fulfill its obligations under the consent decree – things like training, data performance, transparency or oversight.  U.S. District Court of Western Washington Judge James Robart, who oversees the federal agreement, issued a warning after City Council passed the proposal. He said, "the court encourages the city of Seattle to remain mindful of its consent decree obligation."
August 11: The Inside Scoop: Trump reveals Dems Covid-19 list of demands
Among other things the Democrats were demanding a ban on voter ID requirements.  Democrats also wanted to ban signature requirements for federal elections, including in states that already have such requirements.  The Democrats also wanted to ram through universal mail-in-voting in all states, even after the disasters in NJ, NY, and PA.  In addition, they wanted to pack the bill with bailouts for mismanaged Democratic-controlled states and cities. 
August 11: The Washington Examiner:  FEC Commissioner: Substantial
chance that the 2020 results will not be available on Election Night
Commissioner Ellen Weintraub said there is a "substantial chance" that changes taking place to the voting process because of the COVID-19 pandemic will delay election results for the presidential and down-ballot contests. She noted the infrastructure to support mail-in voting may not be prepared to return results on Election Night.
August 11: The Daily Caller: Trump calls for Hong Kong made goods
to be labeled "Made in China"
The Trump administration is mandating that goods produced in and exported from Hong Kong be labeled as "Made in China."  U.S. Customs and Border Protection published a notice Tuesday stating that goods exported from Hong Kong must now be labeled as "Made in China" rather than "Made in Hong Kong."   The effective date of the labeling will be September 25 to afford manufacturers a 45-day grace period to ensure these goods are labeled properly. 

August 11: Fox News: Trump surprised by Biden's VP pick
President Trump, in his first on-camera remarks about the new Biden-Harris ticket, said he was "a little surprised" that Joe Biden chose Kamala Harris to be his running mate given her "very poor" primary performance -- but said she was his "number one pick" to face off against.  On the debate stage in Miami, Harris criticized comments by the former vice president spotlighting his ability to find common ground during the 1970s with segregationist senators with whom he disagreed, and over his opposition decades ago to federally mandated school busing.
August 11: United Press International: Biden selects Calif. Senator
Kamala Harris as running mate
Democrat Presidential hopeful Biden announced Kamala Harris as his running mate, making good on his months-long promise to choose a woman to be the vice presidential candidate on the Democratic ticket.   "I have the great honor to announce that I've picked Kamala Harris -- a fearless fighter for the little guy, and one of the country's finest public servants -- as my running mate," Biden tweeted Tuesday.
August 10: The Daily Caller: Nevada Nightmare in November
President Trump is gaining ground in Nevada. Democrats know it, so they cut a midnight backroom deal in a brazen attempt to rig November's election. Governor Sisolak ensured mass chaos and an election nightmare with the stroke of a pen.   That is why Trump's campaign and the RNC filed a lawsuit to stop the potential chaos in Nevada. The suit seeks to invalidate Nevada's action as being unconstitutional; first because it allows ballots cast (and counted) after Election Day and because it violates the principle of one person one vote by not preventing some from having their vote count more than once.
August 10: The Washington Times: China deploys fighter jets
across the Formosa Straits in advance HHS Secretary arrival
China on Monday briefly deployed two fighter jets across the midline of the Taiwan Strait shortly ahead of a visit between U.S. Health and Human Services Secretary Alex Azar and Taiwanese President Tsai Ing-wen,  Taiwan's government said.  Mr. Azar's trip marks the highest-level visit to the island by a U.S. official since 1979, but in the process has added fuel to already surging tensions between Washington and Beijing.  China has historically reacted with a special intensity to signs that the U.S. was bolstering the independence of Taiwan, which China considers an integral part of its territory.

August 10: Breitbart News: Rioting and looting hits Democrat-run Chicago
According to the Chicago Tribune, hundreds of people swept through the Magnificent Mile and other parts of downtown Chicago early Monday, smashing windows, looting stores.  Some of the store being looted included Nordstrom, Walgreens, Macy's, Coach, Gucci, and Louis Vuitton. There was also gunfire and violence against police officers. As late as 5:45 a.m.  downtown Chicago is all but closed to those trying to get to work.  The details reveal just how organized this was….  The looting and rioting started just after midnight and lasted "nearly five hours." Get this…  "People darted through broken store windows and doors along Michigan Avenue carrying shopping bags full of merchandise," the Tribune reports, adding, "Cars dropped off more people as the crowd grew. At least one U-Haul van was seen pulling up."

August 10: The Washington Times: AG Barr: Many on the left want to tear down the system
Attorney General Bill Barr said many people on the left have gradually morphed into representing a "revolutionary" party that believes in "tearing down the system" and defeating political opponents because they're "evil."  "It's a secular religion. It's a substitute for religion," Barr said on Fox News Sunday evening. "They view their political opponents as evil that because we stand in the way of their progressive utopia that they're trying to reach."  "So for them," he said, "it's careerism.  You know, 'I sort of like my current gig, and I'll do anything to stay here, and I won't stand up for what is right. I won't stand up for the country.'"

August 10: United Press International: Hong Kong police arrest pro-democracy media executive
Police in Hong Kong on Monday raided the offices of local newspaper Apple Daily and arrested several people, including the media organization's outspoken pro-democracy founder Jimmy Lai under a new controversial national security law.

August 9: Fox News: Trump stimulus executive orders
flips the tables on Pelosi and Democrats
President Trump's executive orders are a political stroke of genius as the November election approaches.  They are a game-changer for the ongoing negotiations with  Speaker Nancy Pelosi, a win for the economy and millions of American workers.  The orders provide a $400 per week supplemental unemployment payment to out-of-work Americans, an extension of student loan relief and protections from evictions for renters and homeowners where federal funding in involved. He also declared a payroll tax holiday through the end of the year, granting workers who earn less than $100,000 per year a 7.5% boost in take-home pay.  Trump also declared it is his full intention to forgive the repayment of the payroll taxes next year via legislation and challenged Biden to announce the same intention.  If this is not done, then middle class workers could conceivably be paying double payroll taxes after the first of the year.

August 9: The Washington Times; Meanwhile Pelosi is calling the executive orders
unconstitutional; but are the Dems willing to go to court over this?
House Speaker Nancy Pelosi said Sunday that President Trump's COVID-relief executive orders are based on questionable legal grounds and fall far short of the aid American people need.  "It was unconstitutional slop," the Democrat Speaker said.   Senate Minority Leader Schumer said that the President's executive orders was a "a big show but it doesn't do anything."  Though the speaker questioned the legality of the executive orders, neither Pelosi or Schumer said Democrats would seek to challenge them in court, which would block any aid from the public.  Meanwhile Treasury Secretary Mnuchin dared Democrats to block the orders.  "If Democrats want to challenge us in court and hold up unemployment benefits to hardworking Americans who are out of a job because of COVID they're going to have a lot of explaining to do!"

August 8: The Daily Caller: Trump signs four COVID-19 executive orders
President Trump signed four orders aimed at providing coronavirus relief through executive action on Saturday as Congress is currently gridlocked on the issue.  Trump's first order seeks to establish a payroll tax cut holiday from August 1, 2020 through the end of the year. The second directs the Department of Housing and Urban Development and other federal agencies to prohibit evictions. The third order establishes a $400-per-week addition to the paycheck protection program for workers.  The fourth will provide relief for Americans' student loans.  These actions could put the Democrats in an interesting poliitical position [pitting themselves against the average American worker] if they go to court to stop his executive orders.

August 8: Breitbart News: Biden still ahead but his lead over Trump is shrinking
Presumptive Democrat presidential nominee Biden's lead over President Trump has shrunk to three points nationwide, according to recent polls.  The Hill-HarrisX poll released on Wednesday gave Biden a 43 percent to 40 percent lead in the national popular vote, while the Rasmussen Reports poll relesed on the same day gave Biden a 48 percent to 45 percent lead.

August 8: Breitbart News: Biden's choice of a running mate may alienate part of his base
Former VP Biden will soon make national headlines by unveiling his running mate, but many of the candidates in contention are likely to pose major political risks for the presumptive nominee's White House ambitions.  Biden, who has promised to make history by picking a woman as his vice-presidential nominee, has stoked speculation on the topic in recent months.  Behind the scenes, the former vice president's campaign has struggled to find the right candidate. Although there are many high-profile choices, there is no single candidate acceptable to all of the constituencies within the Democratic Party, creating the likelihood that whomever Biden picks could end up alienating the very coalition he needs to win the general election.

August 8: The Washington Free Beacon:  Biden family continues to have tax problems
Hunter Biden was hit with a $450,000 lien in July over delinquent state income taxes, which he paid off in six days despite having no discernible income. Last year, he told the court judge in his paternity case that he was broke and unemployed.  The lien is the latest in a series of substantial tax problems members of the Biden family have faced over the years, from Joe's brother James's six-figure tax debt in 2015 to multiple liens filed against Joe's sister Valerie and her husband. It also raises new questions about Hunter Biden's finances, which have been scrutinized during the election cycle. The lien follows controversy over Hunter's high-paying consulting work for companies in Ukraine and China, and a high-profile child support case in which the younger Biden claimed he was in "significant debt" and refused to turn over court-ordered financial records.

August 7: The Washington Times: Trump to act by executive order
on unemployment benefits and payroll taxes, Dems "lost their chance" he said
President Trump said Friday night that he'll take imminent executive action to extend federal unemployment benefits, defer payroll taxes and suspend housing evictions after contentious negotiations with congressional Democrats collapsed earlier in the day.  "We gave them their chance, but they view it as an election enhancement," the president said. "We are going to do it in a way that's just much easier." Trump said he is prepared to declare a moratorium on evictions in federally backed housing, suspend student loan payments, extend federal unemployment benefits and defer payroll taxes through the end of the year, retroactive to July 1.

August 7: Fox News : Alexandria VA releases man from jail over
COVID-19, then he goes and kills his accuser
A Virginia rape suspect, who was released from jail because of concerns regarding the new COVID-19, went on to kill the woman who had accused him, according to police.  According to the Alexandria, VA police, Ibrahim E. Bouaichi apparently shot and killed the woman in late July, after he was released April 9.  He was indicted last year on charges that included rape, strangulation and abduction. The woman, identified as Karla Elizabeth Dominguez Gonzalez, testified against him in Alexandria District Court in December.  He was jailed without bond in Alexandria – until the pandemic hit. Bouaichi's lawyers argued that he should be freed awaiting trial because the virus endangered inmates and their attorneys. He was released on a $25,000 bond over the objections of prosecutors.

August 7: United Press International: U.S. economy added 1.8 million
jobs in July surpassing expectations; unemployment now 10.2%
The U.S. economy added nearly 2 million jobs during July, the Labor Department said in its monthly report Friday.  The widely-anticipated assessment said 1.8 million payrolls were added for the month. The unemployment rate declined to 10.2%.  "In July, notable job gains occurred in leisure and hospitality, government, retail trade, professional and business services, other services and healthcare," the report states.  The assessment showed that the number of unemployed persons in the United States fell by 1.4 million last month.

August 7: New York Post: Trump to sanction Hong Kong leaders
The Trump administration said Friday it will sanction Hong Kong Chief Executive Carrie Lam and 10 other Hong Kong and Chinese leaders for eliminating political autonomy in the territory.  The sanctions come less than a month after President Trump signed the Hong Kong Autonomy Act to penalize authorities responsible for a broad crackdown on free speech.  "The United States stands with the people of Hong Kong and we will use our tools and authorities to target those undermining their autonomy," Treasury Secretary Steven Mnuchin said in a statement.
August 7: Fox News: Iraqi Vet: What Biden thinks about
Blacks is "offensive and gross"
Presumptive Democrat presidential nominee Joe Biden thinks the Black community is too "stupid to have a diversity of thought," said Iraq War veteran Rob Smith on Friday.  "He is saying that our community is not as diverse in our thought as other communities and, by the way, this comes just a few months after he said that 'you ain't Black' if you don't vote for him," Smith said.  "It's offensive and it is gross," he contended.

---
August 7: Fox News: Biden again praises Latino diversity as being
unlike the African American community"
Presumptive Democratic presidential nominee Joe Biden doubled down on his praise of "diversity" within the Latino community "unlike" the Black community.  Speaking virtually on Thursday to the National Association of Latino Elected Officials conference, the former VP vowed that his administration will reflect "the full diversity of this nation" as well as "the full diversity of the Latino communities."  "Now what I mean full diversity, unlike the African American community and many other communities, you're from everywhere," Biden explained. "You're from Europe, from the tip of South America, all the way to our border in Mexico, and the Caribbean. And different backgrounds, different ethnicities, but all Latinos. We're gonna get a chance to do that if we win in November."

August 7: The Daily Caller:  Mayor Wheeler to protestors: you will re-elect
Trump if you continue to try to murder cops
Democratic Mayor Ted Wheeler told demonstrators they were helping President Donald Trump's reelection campaign during a news conference Thursday after another night of protests in Portland, Oregon.  Protests on Thursday targeted a police precinct, where demonstrators allegedly disabled security cameras, broke windows, removed boards used to barricade the doors, started fires and shined lasers at officers' eyes.  A number of civilian employees and 20 officers were apparently inside the precinct. "When you commit arson with an accelerant in an attempt to burn down a building that is occupied by people who you have intentionally trapped inside, you are not demonstrating, you are attempting to commit murder," Wheeler said
August 6: The Daily Signal: NV special session threatens voting integrity
Bills that genuinely promote the common good typically don't get rushed to passage under the cover of night on strict party-line votes. Yet that's what Nevada Democrats have done with an "election reform" measure they just pushed through an emergency special session of the state Legislature. Nevada Governor Steve Sisolak and his legislative allies claim the 100-page bill—the crux of which is an unprecedented expansion of mail-in voting and an allowance for "ballot harvesting"—is a necessary safety precaution in the face of the COVID-19 epidemic.
August 6: The Wall Street Journal: White House seeks crackdown on US-listed Chinese firms
Chinese companies with shares traded on U.S. stock exchanges would be forced to give up their listings unless they comply with U.S. audit requirements under a plan recommended Thursday by the Trump administration.  The proposal addresses a long-simmering dispute over U.S. regulators' inability to inspect the financial audits of Chinese companies that sell shares in U.S; markets.
August 6: The Daily Caller: Chinese sentence three Canadians to death as tensions intensify
China sentenced a third Canadian citizen to death on drug charges Thursday as tensions between the two countries grow.  Xu Weihong was given his sentence by the Guangzhou Municipal Intermediate Court. He had allegedly been making Ketamine, a powerful and commonly abused painkiller, since 2016.  Tensions between China and Canada have been escalating since 2018 when the daughter of the founder of Chinese tech company Huawei was arrested at an airport in Vancouver. Beijing saw the arrest as a move to prevent China from growing as a global technology power.  The U.S. wants Wanzhou extradited to face fraud charges related to deals that Huawei made with Iran.
August 6: The Washington Times: Trump signs buy American medicines executive order
President Trump signed a long-promised executive order Thursday that compels federal agencies to "Buy American" when it comes to a list of essential medicines and supplies, saying the coronavirus pandemic has underscored the need to bring supply chains home.  The order also streamlines the regulatory process for approving and standing up domestic manufacturing, so U.S. companies are prioritized.  Another component of the order will crack down on counterfeit medicines that flow into the country, mostly from China.
August 6: The Washington Examiner: Facebook slaps President's PAC with 90 day ban
In what some are calling politically motivated, Facebook announced a ban on digital advertisements from the pro-Trump political action committee The Committee to Defend the President for sharing alleged misinformation.  The ban is expected to continue past Election Day.  The move comes one day after the social media giant deleted a video the president shared where he claimed most children are "almost immune" to the Chinese coronavirus, which the company said violated its coronavirus "misinformation" policy.
August 6: The Wall Street Journal: U.S. jobless claims decline for the first time
since COVID-19 started
Filings for jobless benefits fell to their lowest level since the coronavirus hit the U.S. in March—a sign layoffs eased somewhat in a still struggling labor market—but remained high.  Initial unemployment claims fell by a seasonally adjusted 249,000 to 1.2 million for the week ended August 1, the Labor Department reported.
August 5: The Washington Times: Trump Admin announces
$1 billion COVID-19 vaccine deal with Johnson and Johnson
The Trump Administration on Wednesday announced a billion-dollar deal with  Johnson & Johnson to secure 100 million doses of a coronavirus vaccine once it is developed, with President Trump saying a vaccine should be available well before the end of the year.  As the COVID-19 pandemic wreaks havoc on public health and the economy, experts have raised concerns about whether a vaccine will be readily affordable and accessible to truly combat the spread in the U.S.  Johnson & Johnson said its vaccine would be provided on a "global not-for-profit basis."
August 5 : The New York Post: An issue that cannot be ignored; Bidens mental acuity
He might be riding high in the polls, but Joe Biden's mental acuity increasingly is an issue in the election campaign, and growling at reporters who ask about it is no way to alleviate voter concerns.  Asked during an event with the National Associations of Black and Hispanic Journalists if he had "taken a cognitive test," Biden snapped.  "No, I haven't taken a test! Why the hell would I take a test? C'mon, man!"  Frowning and irritated, he paused before ripping into the reporter, Errol Barnett of CBS News.  Continuing Biden said that's like asking if reporter took a drug test for cocaine before coming on the program and asking if he was a junkie.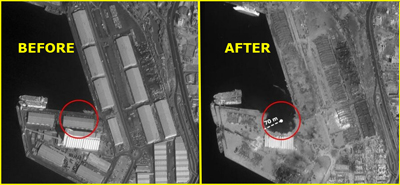 August 5: Fox News: Beirut blast –
before and after satellite images
The scale of devastation from Tuesday's Beirut blast can be seen in new satellite images that provide a sobering perspective of the pair of explosions that killed more than 100 people, injured 4,000 others and leveled several warehouses and buildings in the surrounding area.  The new pictures show massive damage to the city's industrial waterfront following the blasts that erupted next to the Beirut Port Silos.  Hospitals were also damaged and windows shattered miles away as the shockwave from the explosion moved from the industrial waterfront to the city's residential areas and shopping districts. The blast also changed the shoreline in the port, according to local reports. [Click on image for a larger view]
August 5: The Washington Examiner: U.S. Atty Durham set to interview John Brenan
U.S. Attorney John Durham will soon interview former CIA Director John Brennan, another sign that the investigation of the Trump-Russia investigators is ready to wrap up by the end of the summer.   Brennan has acknowledged that he is in the "crosshairs" of the criminal inquiry into the Russia investigation led by Durham. He recently claimed, and the White House acknowledged, that he asked the CIA for his official records, including his personal notes and any classified CIA documents that he had signed to help him write his upcoming memoir, but the agency denied his request.   
Meanwhile a top Mueller prosecutors has urged DOJ officials to "resist" Barr investigationsOne of former special counsel Robert Mueller's top prosecutors urged Justice Department officials to consider refusing to cooperate with two investigations overseen by Attorney General William Barr.  Andrew Weissmann, who was known as Mueller's "pit bull" during the Russia investigation, struck a sense of urgency in a New York Times op-ed piece.  The two investigations noted are being conducted by U.S. Attorneys John Durham and John Bash related to the Russian investigation and the "unmasking" requests by Obama administration officials. 
August 5: The Washington Times: Sally Yates: Comey went "rogue" on Flynn
Former Deputy Attorney General  Sally Yates told senators Wednesday that James B. Comey went rogue as FBI director in January 2017 when he dispatched agents to interview Michael Flynn, President Trump's national security adviser at the time, without her authorization.  Yates, who was the No. 2 official at the Justice Department in the early stages of the Trump-Russian collusion probe, said she neither authorized nor knew ahead of time about the FBI interview with Flynn.
August 5: Townhall.com: U.S. firm gets oil development contract with Syrian Kurds
A U.S.-based oil company has secured a contract with the Kurdish-led Syrian Defense Forces (SDF) to begin extracting oil in the Autonomous Administration of Northern Syria, Al-Monitor reported earlier this week. It named Delta Crescent Energy LLC as the U.S. company and said the deal was conducted "with the knowledge and encouragement of the White House," according to a source.  Syrian Democratic Council representative Sinam Mohamad confirmed the intelligence to Al-Monitor but did not give any further details.
August 4: United Press International: Dozens killed, thousands
injured in Beirut explosion
Two explosions rocked the Lebanese capital of Beirut on Tuesday afternoon, shattering windows for miles across the city. Dozens were killed and thousands injured, local officials said.  Lebanese Health Minister Hamad Hassan said the blasts killed at least 73 people and injured more than 3,700. The Lebanese Red Cross said those numbers are likely to increase as the dust settles.  Authorities said a warehouse near Beirut's port was the source of the explosion after a fire started inside the building.  The secondary blast was larger, creating a shockwave that pushed through the city for a radius of miles, blowing out windows in its path. Lebanon's state-run National News Agency said the presidential palace sustained damage to windows and doors, though no one there was injured.
August 4: Fox News: FBI has opened 300 domestic terrorism
cases as a result of the recent riots
The FBI has opened more than 300 domestic terrorism investigations since the death of George Floyd in Minneapolis which kicked off nationwide unrest and riots.  U.S. Attorney Erin Nealy Cox said at a Senate hearing that the feds have opened hundreds of federal criminal investigations surrounding the violence and rioting.  "They have since May 28 [opened] over 300 domestic terrorist investigations," Cox told a Senate Judiciary subcommittee hearing on preventing violent protests. "That does not include any potential civil rights investigations or violent crime associated with the riots."  In addition, Acting DHS Deputy Secretary Ken Cuccinelli told lawmakers that an estimated 140 federal law enforcement officers guarding a Portland federal courthouse sustained 277 injuries due to the violent and sustained nightly attacks at the building.
August 4: The Daily Caller:  Here is what GOP Senators want in a COVID-19 stimulus package
Senate Republicans remain skeptical about passing a trillion-dollar phase four coronavirus package before the August recess, as they say Democrats refuse to negotiate.  Florida Republican Marco Rubio said, the final bill "… needs to be something that helps people that are looking for jobs and can't find them right now, helps small business survive, helps protect companies from being sued out of existence, helps develop more testing capability — and hopefully, ultimately, a vaccine — and helps with the extraordinary costs of going back to school in order to make schools safe."  Meanwhile the Democrats seem to be stonewalling efforts to hammer out a compromise, even rejecting a short extension of the current law to allow time to come to agreement.
August 4: The Washington Examiner: Kobach looses bid for Kansas seat
in the Senate, deflating options for Democrats to nab the seat
Kobach, 54, lost his Kansas Republican Senate primary against Kansas U.S. Rep. Roger Marshall, wealthy plumbing executive Bob Hamilton, and others for the right to contest retiring Sen. Pat Roberts's seat.  The Tuesday race became a flashpoint for the GOP because of concerns it might cost spending more resources to defend him again his Democrat rival, a former Republican, now Democrat -- state Sen. Barbara Bollier.
August 3: Fox News: Seattle Police Chief speaks out
Seattle Police Chief Carmen Best is urging elected leaders to "stand up for what is right" after a group of  protesters appeared outside her home over the weekend as pressures continue to mount over the enactment of police reform measures.   In a Monday letter to the nine-member City Council, Best said her home in Snohomish County was targeted Sunday night by "aggressive" protesters, prompting concerns from her neighbors. The crowd wasn't able to trespass or engage in illegal behavior, Best said, despite their attempts to do so.  "These direct actions against elected officials, and especially civil servants like myself, are out of line with and go against every democratic principle that guides our nation," she wrote. "Before this devolves into the new way of doing business by mob rule here in Seattle, and across the nation, elected officials like you must forcefully call for the end of these tactics."
August 3: Townhall.com: Why Trump is calling for a recount in a primary election
President Trump on Monday suggested that a Democratic Primary in New York should undergo a "revote." It's been six weeks since the election took place and there are still no declared winners in New York's 12th Congressional District and 15th Congressional District, both located in the New York City area.  "This is a small race with literally thousands of people… and it's all messed up. They're six weeks into it now they have no clue what's going on."  According to the New York Times the results are still in limbo because the authorities failed to prepare for a massive increase in absentee ballots.  In fact, election officials saw 10 times the number of absentee ballot applications, likely due to the Wuhan coronavirus pandemic. There have also been major delays in counting the roughly 400,000 ballots that were received.
August 3: United Press International:  Trump cracks down on federal
use of foreign worker visas
Federal contractors will no longer be able to fire high-skilled American workers to hire cheaper outsourced labor through H-1B visas, according to an executive order issued Monday by President Trump.  Trump's order requires federal agencies to audit contractors to assess whether competitive jobs are being taken away from Americans, a statement from the White House said. The White House criticized the federally owned Tennessee Valley Authority, which announced in June that the agency would lay off more than 60 information technology workers.  "President Trump's actions will help combat employers' misuse of H-1B visas, which were never intended to replace qualified American workers with low-cost foreign labor," a statement from the White House said.
August 3: The Washington Examiner: Montana Senate race heats
up with Democrat challenger's actions questioned
A Republican ad suggests Montana's Governor, Steve Bullock, used his gubernatorial power to enrich his brother's company.  Bullock (D-MT) is seeking a U.S. Senate seat.  While he often flaunts campaign finance reforms that he signed into law  a paper trail revealed a close relationship between Bullock and the firm, including the previously unreported fact that the company is a tenant in a building in which the governor has a sizable financial stake.   "Bullock has been accused of steering state contracts to his brother's company," the ad says.  "In fact, the company founded by Bullock's brother received more than $14 million from state agencies."
August 2: The Washington Times: US struggles to preserve access to Diego Garcia
It has been described as the most strategically vital U.S. military installation in the world, but the Diego Garcia air base is at the center of a bitter geopolitical fight over colonialism, national security and human rights, a fight that has pitted Washington and London against virtually the rest of the world.  The base, named for the largest island in the Chagos Archipelago in the remote waters of the Indian Ocean, sits on land claimed by the British and leased to the U.S. government for the sole purpose of operating a military base. The United Kingdom separated the islands from Mauritius, a former British colony, three years before Mauritius gained its independence in 1968.  Diego Garcia is now a part of the British Indian Ocean Territory, which critics paint as a vestige of the United Kingdom's colonial past.

August 2: Washington Free Beacon: Chinese try to blame pandemic on U.S Army
Chinese propagandists are casting blame for the coronavirus pandemic on a U.S. military research lab that shuttered its biowarfare division more than 50 years ago.  Chinese diplomats and state-run media outlets have repeatedly spread the conspiracy that the coronavirus originated in Maryland's Fort Detrick research lab, often in response to criticism about the country's response to the pandemic.  President Richard Nixon closed down Fort Detrick's offensive biowarfare division in 1969—50 years before the first coronavirus cases were reported in Wuhan, China. Fort Detrick now focuses on defensive biological research as well as cancer research. U.S. officials have frequently criticized the Chinese government for using the Fort Detrick conspiracy theory—and other unproven allegations—to blame the outbreak on the United States.
August 1: The Washington Times: GOP convention is three weeks out;
tentative plan is to keep the press out
No journalists will be allowed in the room when President Trump is re-nominated by the Republican Party, according to the tentative plan three weeks out from the convention.  This, a first in modern history, was revealed by a spokesman for the convention who said that the party expects all events in Charlotte NC, later this month to be restricted because of the coronavirus.  Reportedly the restrictions are related to the space available and limitations imposed by North Carolina leaders.  Convention spokesmen said that the intent is for parts of the convention to be live streamed.  However, representatives of the National Republican Committee have said the decision has not yet been finalized.
August 1: Breitbart News: Trump offers solutions to jobless aid; Democrats reject
them in a cat-and-mouse game where the Dems want a sweeping bill
With aid expiring, the White House has offered a short-term extension of a $600 weekly unemployment benefit that has helped keep some families and the economy afloat during the Chinese coronavirus pandemic.  The Democrats, however, have rejected it.  Democratic leaders panned the idea in late-night talks at the Capitol, opting to keep the pressure on for a more sweeping bill that would deliver aid to state and local governments, help for the poor and funding for schools and colleges to address the pandemic. Without action, the benefit runs out Friday. 
August 1: The New York Post: Trump-loving grandma outs
grandson to feds as Portland bomber
Shortly after midnight on Tuesday morning, videos captured the moment a makeshift bomb was thrown at the Portland federal courthouse during another night of violent protest. A Trump-loving, 69-year-old woman soon stepped forward to out the suspect publicly — as her own grandson.   Karla Fox says she recognized the alleged bomber as her daughter's son.  In the hours after the IED attack, social-media users analyzed videos showing a slim male, wearing a distinctive olive vest with the word "ICONS" printed on it, throwing something over the fence at the Mark O. Hatfield Courthouse. Seconds later, a large explosion erupts, covering the front door in flames. The man picks up something off the ground and sprints off-camera. Police said the concussion could be "heard and felt more than a block away."
August 1 : The Washington Times : Rubio rips potential Biden VP
pick as a Castro sympathizer
Trump campaign surrogates in Florida on Saturday attacked Rep. Karen Bass, a potential running mate of Democrat Joseph R. Biden, as a communist sympathizer who would try to bring the U.S. closer to the socialist governments of Cuba and Venezuela.  "If God forbid Joe Biden is elected president and Congresswoman Bass becomes vice president, she will be the highest-ranking Castro sympathizer in the history of the United States government," said Sen. Marco Rubio, Florida Republican. "I don't believe in the last six decades that there has ever been anyone considered for the vice presidency … with this level of sympathy towards a Marxist regime."
July 31: The Washington Times: Trump: NY's mail-in voting
mess should be a warning for November
President Trump on Friday pointed to the still-undecided election results in New York's 12th Congressional District, which was inundated with absentee ballots on June 23, as an example of the chaos looming if states rely on universal mail-in voting in the November presidential election.  "They're never going to have the result of that election — never the correct result," Mr. Trump told reporters at the White House. "Thousands and thousands of ballots are missing."  He said if mail-in voting is expanded on a national scale in November, "You won't know the election result for weeks, months…"
[See related story]
July 31: Fox News: Supreme Court rules on case on building a border wall
Acting Deputy Homeland Security Secretary Ken Cuccinelli gave "two enthusiastic thumbs up" Friday to the Supreme Court's 5-4 vote denying a request to halt construction of the border wall over environmental concerns.  "The president has told us and he has directed his administration to press ahead aggressively, but always within the boundaries of the law, always within the boundaries of the law," Cuccinelli said.  "And the Supreme Court acknowledged that today and has let the building of the wall continue past 200 miles more than a month ago, [it] will pass 300 miles before well before the end of the summer. And we'll pass 400 miles not long after that."
July 31: The Daily Caller: Biden criticized Trump's handling of PPP
loans as son-in-law benefited from the program
A medical investment firm staffed by Joe Biden's son-in-law, Dr. Howard Krein, and co-founded by Howard's brother, Steven Krein, received a Paycheck Protection Program (PPP) loan in April, less than two weeks before Biden publicly criticized the Trump administration's management of the program.  Krein, who is married to Biden's daughter, Ashley Biden, and also serves as an informal advisor to the Biden campaign, is the chief medical officer of StartUp Health, which as of Septemer 2018 had built up an investment portfolio valued at over $31 million. The firm received a PPP loan valued between $150,000 and $350,000 on April 12 to retain the jobs of 18 people, according to The Wall Street Journal.
July 31: The Washington Examiner: Trump to ban Communist China's TikTok from the U.S.
The United States will ban the popular social media app TikTok, President Trump told reporters aboard Air Force One on Friday.  The president suggested he would be able to use emergency economic powers or an executive order to enforce a ban of the app.  "Well, I have that authority. I can do it with an executive order," Trump said.  He could do so as early as Saturday.  TikTok, a Communist Chinese-owned app that allows users to share short-form videos, has been scrutinized by the State Department and federal officials over possible cybersecurity concerns. The move to ban the app comes as tensions between the U.S. and China have escalated since the start of the coronavirus pandemic.
July 31: Townhall.com: Women arrested for stealing crucial
medical information on behalf of China Communist Party
A 46-year-old California woman who used to live in Ohio has pleaded guilty after stealing pediatric medical research for the Chinese Communist Party.   "Li Chen was a trusted researcher at Nationwide Children's Hospital, conducting cutting-edge U.S. government-funded research," FBI Cincinnati Special Agent in Charge Chris Hoffman released in a statement. "With her guilty plea, she admits that she abused this trust to establish a company in China for her own financial gain. The FBI is committed to working closely with partners such as Nationwide Children's Hospital to protect the innovations that make America a world leader in science and technology."
July 30: News Busters.com: CBS experiment proves mail-in ballots could be a disaster
CBS did an experiment to determine just how safe mail-in ballots will be in November. CBS Weekend News journalist Tony Dokoupil set up a campaign "headquarters" and mailed 100 "ballots" to himself through the U.S. Post Office. The results were not encouraging. They also refute the dismissive tone of other journalists when covering Donald Trump's concerns about mail-in voting.   "Twenty-one percent of our votes hadn't materialized after four days." That number eventually improved, but concluded with a shocking three percent failure rate. Dokoupil explained consider the fact that that means three people who tried to vote by mail in our mock election were, in fact, disenfranchised by mail. In a close election, three percent could be pivotal, especially in what's expected to be a record year for mail-in voting.
July 30: The Daily Caller: NASA launches rover to Mars;
searching for signs of ancient life
NASA launched its new Mars rover, Perseverance, atop a United Launch Alliance V rocket Thursday from Space Launch Complex 41 at the Cape Canaveral Air Force Station in Florida.  Perseverance is the largest and most technically complex Mars rover ever built, the Associated Press reported. The car-size rover is plutonium-powered and contains an assortment of cameras, microphones, drills and lasers.
July 30: The Washington Times: Finally, Portland clears protesters from riot staging area
Police early Thursday cleared the park that had been used as the staging area for attacks on the federal courthouse in Portland, Oregon, as local officials began to make good on their promise to step up security so federal forces could draw back.  The move came after another night of clashes that saw demonstrators throw objects and breach the fence surrounding the Hatfield Courthouse, and federal police push back with tear gas.  The protesters chanted "Feds go home," aware that under a deal between Gov.  Kate Brown and the Trump administration, Homeland Security agents and officers are supposed to begin leaving Thursday and state police will take over the lead on calming protests.
July 30: The Washington Examiner: Full DC Circuit agrees to hear the Michael Flynn Case
An appeals court has agreed to rehear the criminal case against retired Lt. Gen. Michael Flynn, which the Justice Department is attempting to dismiss.  The U.S. Court of Appeals for the D.C. Circuit issued an order on Thursday that states that oral arguments for the en banc review are scheduled for Aug. 11.  Judge Emmet Sullivan, the judge overseeing the case, had filed a petition for a rehearing of the case against President Trump's former national security adviser by the full appeals court after a three-judge panel ordered him to accept the DOJ's motion to dismiss the case.
July 29: The Washington Free Beacon: Local officials buck Virginia Dem's Gun Control Push
Local officials across Virginia are resisting the push from Virginia Democrats to adopt gun-free zones.  Lawmakers in Powhatan County—located just outside Richmond— unanimously passed a "No Local Gun Control" resolution that would prevent localities from creating gun-free zones. Larry Nordvig, the independent Powhatan County supervisor who introduced the county's resolution, said he hopes the resolution sends a message to the statehouse.  "The tension is growing and the blame is entirely theirs," he said. "Our natural-born rights are being eroded at lightning speed, and I intend to help citizens stand against government overreach. … The time for talk is over. It's time for action."  Powhatan is the fifth county to pass the resolution since the new gun-control measures went into effect in July.
July 29: The Daily Caller: Philly NAACP President under pressure
to resign over anti-semitic post
Officials are putting pressure on Philadelphia NAACP President Minster Rodney Muhammad to resign after a now-deleted anti-Semitic Facebook post.  Pennsylvania Gov. Tom Wolf, Attorney General Josh Shapiro, Pennsylvania State Sen. Steve Santarsiero, and the Jewish Federation of Greater Philadelphia have all called for Muhammad's resignation.  The Jewish Federation of Greater Philadelphia spokesperson Steve Rosenberg said that the group is "absolutely calling for him to step aside."  "I think it was Sen. Williams that said the leader of a wonderful civil rights organization, and the minister of this mosque, with the history of the posts that have gone on, can't remain in that role," Rosenberg said.
July 28: The Washington Examiner: Rep. Jordan: Stop interrupting
the witness, let him respond
Democrat members of the House Judiciary Committee asked Attorney General Bill Barr lots of questions but by-and-large refused to let him answer, instead reclaiming their time to ask another leading question.  This prompted Ohio Rep. Jim Jordan to condemn committee Democrats for what became a pattern of asking questions only to interrupt and not allow him to answer. Jordan noted hours into the hearing that Democratic members had repeatedly cut off Barr while shouting that they were "reclaiming my time." He asked why Democrats even invited Barr to testify if they were not going to allow him to fully answer their inquiries.  "I don't think we've ever had a hearing where the witness wasn't allowed to respond to points made, questions asked, and attacks — attacks made. Not just in this hearing, not just in this committee, but in every committee I've been on," Jordan said. "Particularly when you think about the fact that we have the attorney general of the United States here."
Meanwhile the Washington Times reports Bill Barr called out Democrats' refusal to condemn the violence that has swept across Portland, Oregon, and other American cities.  "What makes me concerned for the country is this is the first time in my memory the leaders of one of our great two political parties, the Democratic Party, are not coming out and condemning mob violence and the attack on federal courts," Barr said in testimony.  "Why can't we just say violence against federal courts has to stop. Can we hear something like that?" he asked.
July 28: Breitbart News: Oregon AG: Portland riots are "peaceful protests"
Ellen Rosenblum, the Oregon Democrat Attorney General, said on Monday that the violent riots in Portland were "perfectly peaceful."  Rosenblum, the national co-chair for the Democratic Attorneys General Association (DAGA), spoke to Politico about the riots that have emerged in Portland, Oregon.  During the interview, Rosenblum described the violent attacks against law enforcement as "perfectly peaceful" and dismissed the targeted destruction of federal property by leftist mobs.  Despite Rosenblum's claim, Attorney General William Barr told the House Judiciary Committee on Tuesday that rioters in Portland, Oregon, brought "knives, rifles, and explosives" as they protested outside of the federal courthouse in Portland.
July 28: The Washington Free Beacon: Biden speaks but doesn't know where he is
Presumptive Democratic nominee Joe Biden told reporters he did not know where he was before a speech Tuesday in Wilmington, Del.  "Good afternoon everyone. Welcome to Kingswood Community Center," Biden said, before freezing for a few seconds. "Actually, that's the one down where I used to work. That's a joke. I didn't know where we were."  After appearing to refer to notes, he correctly identified the location as the William "Hicks" Anderson Community Center. Biden, 77, said the late Anderson, whose name he had just forgotten, was a friend of his.
July 27: The Washington Examiner: Senate unveils GOP HEALS Act
proposal targeted round of COVID-19 aid
Senate Majority Leader Mitch McConnell announced Republicans will introduce a bill later today to provide a new round of coronavirus aid that would reduce an expansion of unemployment benefits and provide a new batch of stimulus checks, but to a smaller group than a prior round of help.   "Senate Republicans have authored another bold framework to help our nation," McConnell said, describing the GOP plan as "carefully tailored to this crossroads" in the coronavirus pandemic.  The measure will be introduced in segments addressing health, economic assistance, liability protection, and schools.   "They will be coming to the floor shortly to introduce their components. Together, their bills make up the HEALS Act," McConnell said of the GOP bill, which is expected to cost roughly $1 billion.
July 27: The Daily Caller: Trump in NC: Two COVID-19 vaccines starting
Phase Three trials this week
Trump told reporters Monday in North Carolina that Moderna's vaccine had already begun Phase 3 trials — conducted under the government's Operation Warp Speed initiative — and noted that "there's never been anything like this in terms of speed, nothing even close." He added that Pfizer, which just landed a Warp Speed contract worth nearly $2 billion, plans to begin Phase 3 trials for its vaccine candidate later this week.   "We have shaved years off of the time that it takes to develop a vaccine," he continued. "We have done it while maintaining safety."
July 27: The New York Post: Sanders co-chair: Voting for Biden is like
eating half a bowl of sh _ t
A co-chair of Bernie Sanders' presidential campaign vividly described how she feels about choosing between Biden and President Trump.  "It's like saying to somebody, 'You have a bowl of sh–t in front of you, and all you've got to do is eat half of it instead of the whole thing.' It's still sh–t', " Sanders co-chair Nina Turner said.  Turner, a former Ohio state senator, was quoted in an article analyzing Trump's paths to re-election, including by exploiting disaffected supporters of Sanders' socialist campaign, which lost to Biden despite winning the first three state Democratic contests this year.  Trump alleges the Democratic Party cheated Sanders, a Vermont senator, out of the nomination.
July 27: Fox News:  AG Barr to come out slugging over RussiaGate before House Judiciary
In his first-ever appearance before the House Judiciary Committee on Tuesday, Attorney General Bill Barr will condemn the "grave abuses" in the "bogus Russiagate scandal," while also highlighting Black-on-Black violence and defending law enforcement officers in no uncertain terms, according to a transcript of his prepared remarks provided to the Committee.  Barr's unusually aggressive posture will be matched by a full-throated defense from GOP lawmakers on the panel, including ranking member Rep. Jim Jordan, R-Ohio. "Ever since I made it clear that I was going to do everything I could to get to the bottom of the grave abuses involved in the bogus Russiagate scandal, many of the Democrats on this committee have attempted to discredit me by conjuring up a narrative that I am simply the president's factotum who disposes of criminal cases according to his instructions," Barr is expected to say at the outset of his remarks. "Judging from the letter inviting me to this hearing, that appears to be your agenda today."
July 27: The Washington Free Beacon: Australia joins U.S. in opposition to Chinese expansion in the South China Sea
Australia submitted a diplomatic note to a United Nations commission on July 23, signaling a shift from neutrality to support for the United States in its fight against China's expansive South China Sea claims.  Australia's note to the U.N. Commission on the Limits of the Continental Shelf challenged the legal basis for many of China's claims, including those to the Paracel and Spratly Islands, as well as rights to sovereign and internal commerce in the sea's zone. Even further, Canberra rejected one of China's more ambitious claims—that artificial islands can become internationally recognized—as fully incorrect. Australia "does not accept that artificially transformed features can ever acquire the status of an island," the diplomatic brief reads.
July 27: United Press International:  U.S. to attempt to fly a helicopter on Mars
After years of design tweaks and dozens of flight tests, engineers are confident the Ingenuity helicopter is ready to make history with the first flight by a powered aircraft on another planet.  The mission is scheduled to launch from Florida on Thursday. If all goes as planned, the Mars helicopter will lift off from the Martian surface next April. But even if Ingenuity never makes it off the ground, the project won't be in vain, engineers said.   "Getting to Mars and doing a system check, that will be a victory. Separating from the rover, that's another victory. Every one of these milestones will be a reason to celebrate," Teddy Tzanetos, test conductor for the helicopter said.
July 26: The Washington Free Beacon: Biden campaign staffers claim the campaign is suppressing Hispanic voters
Nearly 100 Biden staffers are complaining that the former vice president's campaign is "suppressing the Hispanic vote" in Florida.  The campaign field organizers  claim in an internal letter, which was sent to the Florida Democratic Party and obtained by the Miami Herald, that the Biden campaign inexplicably relocated several Hispanic staff members away from an area with a significant number of Spanish-speaking residents.  "The [Coordinated Campaign of Florida] is suppressing the Hispanic vote by removing Spanish-speaking organizers from Central Florida without explanation, which fails to confront a system of white-dominated politics we are supposed to be working against as organizers of a progressive party," the organizers wrote, according to the Herald.
July 25: Fox News: US officials raid Chinese consulate spy hub in Houston
U.S. officials pried open the doors of the Chinese consulate in Houston on Friday and took over the building shortly after Chinese officials vacated the facility on orders from the Trump Administration.  Federal officials and local law enforcement surrounded the Houston facility Friday afternoon as the Chinese officials moved out of the building.   The U.S. alleged that the consulate was a nest of Chinese spies who tried to steal data from facilities in Texas, including the Texas A&M medical system and The University of Texas MD Anderson Cancer Center in Houston.
July 25: Townhall.com: Black Trump supporter executed in broad daylight in Wisc
A black man, well-known for his boisterous support of President Trump, was shot and killed by an unknown assailant in Milwaukee, Wisconsin on Thursday. Authorities say Bernell Trammell, 60, was sitting outside his publishing company when a vehicle pulled in front of the business and someone fatally shot and killed Trammell execution-style before speeding away. Trammell had reportedly spent the weeks leading up to his death advocating for Trump's reelection.
July 25: The Washington Times:  Federal judge blocks Seattle's ban
on crowd-control tools as police brace for weekend protests
A federal judge late Friday blocked a recently approved Seattle City Council ordinance banning police from using crowd-control measures like pepper spray as officers braced for a weekend of protest violence.  At an emergency hearing, U.S. District Court Judge James Robart issued a temporary restraining order on the Seattle ordinance passed last month, which bans the use of "less lethal" tools such as tear gas, rubber bullets, bean bags, pepper spray, flashbangs, ultrasonic cannons, water cannons, and other tools used to break up crowds.
July 25: The Washington Examiner: Thousands gather for anti-Putin rally
In Khabarovsk, Russia, protesters showed up on Saturday for their third straight weekend of demonstrations challenging President Vladimir Putin.   The city in Russia's far east drew tens of thousands of demonstrators to voice their outrage over the arrest of the region's popular governor. On July 9, Gov. Sergei Furgal was dragged out of his car and sent to Moscow on a 15-year-old murder accusation. Putin further inflamed the situation when he appointed Mikhail Degtyarev, an outsider, as the acting governor of the Khabarovsk region last Monday.  People in the streets shouted, "Shame on the Kremlin," and "We are the ones in power."
July 24: UK Daily Mail: Portland, OR: Federal agents fend
off 2,000 protestors
Federal agents violently clashed with about 2,000 Portland protesters overnight just hours after the Justice Department said it was investigating the use of force during demonstrations and President Trump threatened to send 60,000 officers into more cities.  The bloody standoff between protesters and authorities, which lasted into the early hours of Friday, marked the 57th straight day of unrest in Oregon's largest city as rioters continue to demonstrate against racism and police brutality.   Portland has become the scene of a controversial crackdown by federal agents, ordered by President Donald Trump, in a bid to stop violent protests that have been ongoing since the death of George Floyd two months ago.
July 24: The Wall Street Journal: China retaliates, tells US to
close its consulate in Chengdu
As a deadline neared for China to vacate its Consulate in Houston, Beijing struck back with the latest in a series of near-daily blows in the downward spiral of the U.S.-China relationship.  On Friday, Beijing ordered the closure of the U.S. Consulate in the southwestern Chinese city of Chengdu, retaliating against Washington's decision earlier this week to close China's diplomatic outpost in Houston amid intelligence that Chinese diplomatic personnel were involved in economic espionage and visa fraud.
July 24: United Press International: Minnesota Governor signs police reform bill into law
Minnesota Gov. Tim Walz signed into a law police reforms following weeks of protests.  The Minnesota Police Accountability Act, which passed the Democratic-led House and the Republican-led Senate earlier this week, provides for mental health and crisis intervention training for officers, mandates monthly reports for each use of force incident and bans so-called warrior training and chokeholds. 
July 23: The Washington Free Beacon: Landmark Speech: Pompeo says
China is world's biggest threat
Secretary of State Mike Pompeo on Thursday identified China as the world's greatest threat and called on Western nations to unite against Beijing as part of a global effort to eradicate the Communist Party's growing control of the international order.  In one of his most significant foreign policy speeches since taking office, Pompeo said the Communist Party has committed gross human rights abuses, cyber espionage attacks, and routinely bullied Western nations. Pompeo said the world must immediately act to ensure that Communist China's vision for world dominance is not realized.  Pompeo spoke frankly about the dangers Communist ideology poses to the world and sought to reestablish America's democratic principles, saying the country will never bow before Beijing.
July 23: The Washington Examiner: AOC introduces amendment to defund
Trump "opportunity zones"
Liberal congresswomen Alexandria Ocasio-Cortez and Rashida Tlaib filed an amendment to a House spending package on Wednesday that would defund the "opportunity zone" program created by President Trump's 2017 tax law.   If made into law the amendment would prohibit the Internal Revenue Service from using any funds in a large House spending bill to administer or enforce the opportunity zone program, a tax break created by the 2017 tax bill meant to revitalize poor communities through private investments.   The tax incentive was created to benefit poor neighborhoods. Democrats opposed the measure.
July 23: United Press International: Trump cancels Jacksonville portion
of the National Republican Convention
President Donald Trump on Thursday canceled the Jacksonville, Fla., component of the Republican National Convention.  Trump said that the portions of the rally planned to take place in Florida would be replaced with "telerallies" and online events citing surging COVID-19 numbers in the state. Florida reported 10,200 new cases Wednesday for a total of 389,900 since the pandemic started.   "The timing for this event is not right, with what's happened recently, the flare-up in Florida, to have a big convention ... it's not the right time," he said.  The president added that he would still give a convention speech "in a different form" and portions of the event set to take place in the original host site in North Carolina, including nominations, would continue.
July 22: Fox News: China harboring military-biologist fugitive at its San Francisco consulate
The Chinese consulate in San Francisco is harboring a biology researcher who falsely denied connections to the Chinese military to obtain a visa and gain access to the country, according to the FBI.  Tang Juan is named in a filing document that cited a slew of other episodes in which Chinese nationals allegedly lied on their visa applications by hiding their military connections.  She stated on her J-1 visa application that she "had never served in the military, but open source investigation revealed photographs of her in the uniform of the Civilian Cadre of the People's Liberation Army  and that she had been employed as a researcher at the Air Force Military Medical University, which is another name for the Fourth Military Medical University," the FBI claimed. This information comes on the heels of President Trump ordering the closure of the Chinese consulate in Houston.
July 22: The Washington Examiner: Taiwan fears an attack by China
Chinese Communist strategists have a growing interest in an assault on Taiwan, the island government fears.  "If we look at the contested issues around China's periphery, we see that for China, Taiwan would be an extremely convenient sacrificial lamb," Taiwanese Foreign Minister Joseph Wu said at a Wednesday briefing for foreign press. "The threat is on the rise."   Taiwanese officials seek to avoid a violent confrontation with the mainland regime while encouraging the growth of informal international support for Taipei, the last stronghold of the government overthrown in the Chinese Communist revolution.  Taiwanese officials seek to avoid a violent confrontation with the mainland regime while encouraging the growth of informal international support for Taipei, the last stronghold of the government overthrown in the Chinese Communist revolution.
July 22: The Washington Times:  Oregon elected officials AWOL while riots burn down Portland
Democrats have been lambasting President  Trump for sending in officers to protect federal buildings in Portland, but Republicans are increasingly asking where Oregon Gov. Kate Brown and Mayor Ted Wheeler are. As the city braced for another night of violent protests, Oregon Senate Minority Leader Fred Giron cheered the arrival of federal law enforcement and said the governor should have handled the chaos herself.  "We have a governor that hasn't lifted one finger to try to contain any of this, and today is its 56th day," Mr. Giron said Wednesday on Fox News.
July 22: The Daily Caller: Ben Carson: HUD to rescind Obama-era housing rule
"At the request of the President, HUD will be tearing down the Obama Administration's Affirmatively Furthering Fair Housing rule," HUD Secretary Ben Carson said.   "In nearly every case, it is a fact that local governments are more adequately equipped to deal with their community's unique needs than any unelected bureaucrat in Washington.  President Trump made a promise to preserve America's neighborhoods, I am pleased to report that promise has been kept."  The Administration contends the rule hurt low income Americans by forcing federal funds into wealthy areas causing numerous local jurisdictions opted out of the program due to the cost. 
 
July 21: The Daily Caller: Trump: Mail-in voting could lead to
"most corrupt election in US History
President Donald Trump said Tuesday that mail-in voting could jeopardize the accuracy of the 2020 election. Republicans and Democrats have repeatedly clashed over funding for mail-in voting amid the coronavirus pandemic. The president has long expressed concern that an implementation of nationwide mail-in voting could lead to a surge in voter fraud ahead of November's election.  A survey conducted earlier this year by the Republican National Committee (RNC) found that 62% of voters believe there is fraud in U.S. elections, and that 57% of Americans are concerned that mail-in voting could taint the integrity of U.S. elections.
July 21: The Washington Examiner: DHS will not pull federal law enforcement from Portland
The acting secretary for the Department of Homeland Security (Chad Wolf) vowed not to pull federal law enforcement officials out of Portland amid continued violent attacks on federal facilities despite local leaders demanding they leave.  Over the past two nights, protests have turned into criminal attacks on federal agents and officers standing guard at the Mark O. Hatfield Courthouse and other facilities.  Wolf said the department has sent in dozens to hundreds of personnel to the city because Democratic Mayor Ted Wheeler has not done anything to shut down the violence 52 days since it began.
July 21: United Press International: Trump orders ban on counting
undocumented immigrants for House apportionment
President Donald Trump issued a memorandum Tuesday that blocks undocumented immigrants from being counted for apportionment of House representation after the 2020 census.  Trump ordered the ban in a presidential memorandum that he signed Tuesday.  The memorandum has sparked challenges in light of the Department of Commerce losing a Supreme Court case last year where it attempted to include a question about citizenship status on the 2020 census.  Still, the memorandum said that the constitution does not require undocumented immigrants to be counted for the purpose of apportionment of the House of Representatives.
July 21: Fox News: Trump: COVID-19 pandemic may get worse, encourages wearing masks
In his first official press briefing on the COVID-19 pandemic since April, President Trump  admitted that the public health crisis is likely to worsen as cases surge across the country and asked all Americans to wear masks in public.  While he hailed his administration's response to the pandemic and the work toward developing a vaccine, he bluntly disclosed that the crisis is likely to spread more before it can be completely contained.  "It will get worse before it gets better," Trump said of the pandemic that has infected close to 4 million Americans. "That's something I don't like saying but it is."  Noting the concerns that forcing wearing masks  may impinge  personal freedoms, Trump pleaded with Americans to wear masks out in public to help prevent the spread of the coronavirus.  "We're asking everybody when you're not able to socially distance to wear a mask," Trump said.
July 20: The Washington Times: California town erases BLM mural rather
than allow MAGA street art
A California city stripped away a Black Lives Matter street mural rather than allow a pro-Trump mural to be painted on its streets.  According to a report in the Sacramento Bee, Redwood City not only approved the mural near its Courthouse Square over the Independence Day weekend but even supplied the yellow poster paint.  But the mural was erased last week by the city's power-washing crews.  Redwood City made the decision after a local attorney noted that the city was letting the Courthouse Square be used as a public forum.  Maria Rutenberg requested permission to paint a "MAGA 2020" mural nearby.
July 20: The Washington Free Beacon: St. Louis couple charged with felony;
was any crime committed
The armed St. Louis couple at the center of a June standoff with a crowd of Black Lives Matter protesters outside their home was charged with felonies on Monday, according to the city's circuit attorney.  St. Louis Democratic circuit attorney Kimberly M. Gardner said she is bringing felony charges against Mark and Patricia McCloskey for brandishing weapons at protesters who gathered outside their property. She accused the couple of trying to intimidate protesters by pointing firearms at them during the ordeal, which was captured on a viral video.
July 20: United Press International: Supreme Court denies Democrat request
to speed up case for Trump's tax records
The U.S. Supreme Court on Monday denied a request from congressional Democrats to finalize a ruling that would allow them to quickly resume the fight for President Trump's tax records.  Democrats petitioned the court last week to make final their ruling earlier this month that sent the case back to a lower court for further examination. Doing so would allow them to "accelerate the proceedings in the lower courts."
July 20: The Washington Times: Eastern Oregonians
seek to be part of Idaho
Rural Oregonians are considering bolting to Idaho after nearly two months of daily protests and rioting in Portland.  The "Move Oregon's Border for a Greater Idaho" group seeks to take the eastern and rural counties out of Oregon and put them in Idaho.  The group has already gotten enough signatures to put the initiative on the November ballot in at least one county!  Fueling the separatist effort is Oregon Gov. Kate Brown's coronavirus shutdown and the escalating protest violence in Portland where this weekend rioters ignited a fire inside the Portland Police Association office.  Such border-shifting movements are long shots at best — no state has done so since West Virginia left Virginia in 1863 — but the inability or unwillingness of Portland authorities to quell the unrest has created a political climate in which the old rules no longer appear to apply.
July 19: The Daily Caller: White House Chief of Staff anticipates Durham probe indictments
White House Chief of Staff Mark Meadows said Sunday he expects indictments to be handed down from U.S. Attorney John Durham's investigation into the origins of the Trump-Russia probe.  "You're going to see a couple of other documents come out in the coming days that will suggest that not only was the [Trump] campaign spied on, but the FBI did not act appropriately as they were investigating," Meadows also said in an interview on Fox News's "Sunday Morning Futures."
July 19: The Washington Examiner: Portland, OR: Police union building broken into and burned
Rioters in Portland set the city's Police Association office on fire during riots over the weekend.  The Portland Police Department said that protestors gathered outside the union building around 10:30 p.m. local time on Saturday after being cleared from a demonstration roughly two miles away from the building. When they arrived, the rioters cut off access to the area by lighting dumpsters on fire in the middle of the roads. They then broke down the doors of the facility and rushed inside and started a fire.
July 19: The Washington Free Beacon: Virginia mandates slavery lessons
for kindergarten, parents and educators take issue with new curriculum
Loudoun County is adding "social justice" to the mission of teaching elementary school students reading, writing, and arithmetic. The Washington, D.C., Virginia suburb—the richest county in the country—has teamed up with the Southern Poverty Law Center's (SPLC) education arm Teaching Tolerance to develop its new curriculum. The proposed lesson plan will restructure history and social studies classes to emphasize slavery as fundamental to American society for students from kindergarten to the fifth grade.
July 18: The Washington Times: Two-thirds of voters believe the media has a political agenda
The public's distrust of the news media continues, though it is far more pronounced among Republicans than it is among Democrats, according to a new poll.  Almost two-thirds of likely U.S. voters — 63% — believe most major news organizations in America have their own political agenda according to a new Rasmussen Reports survey, which found that only 27% of the respondents felt these large-scale news operations are impartial.  "Democrats (42%), however, are far less likely than Republicans (87%) and voters not affiliated with either major party (63%) to believe most news organizations are politically biased," the poll analysis said.
July 17: The Washington Times: Iranian dissidents rally for regime change in Tehran
Iran's theocracy is at the weakest point of its four-decade history and facing unprecedented challenges from a courageous citizenry hungry for freedom, Iranian dissidents and prominent U.S. and European politicians said Friday at a major international rally calling for the downfall of the dictatorship in Tehran.  The annual "Free Iran Global Summit," held virtually this year due to the COVID-19 pandemic, brought together Iranian resistance groups and their allies around the world behind the common cause of pushing to replace Ayatollah Ali Khamenei's regime with a nonviolent democracy.  The summit was something of a technical marvel, uniting via Zoom tens of thousands of participants from 102 countries and 30,000 separate locations around the world.
July 17: Fox News: Trump blames surging violence on "stupidly run" cities
The President blamed surging violence across the country on "stupidly run" cities, while also offering support for facial coverings to stop the spread of coronavirus but saying he wouldn't issue a national mandate.  During the exclusive interview Trump was asked to explain why murder rates were up in cities like  Chicago and New York.  "I explain it very simply by saying they're Democrat-run cities, they are liberally run. They are stupidly run," the president said.  The president's comments came after at least 17 people were shot in NYC on Monday.  Trump added that Democrats who run the cities seeing a spike in violence "want to defund the police, and Biden wants to defund the police."
July 17: United Press International: South Korea set to launch its first
military communication satellite
South Korea is poised to launch its first dedicated military communications satellite Sunday from Florida.  Liftoff of the SpaceX Falcon 9 rocket is planned during a nearly three-hour window starting at 5 p.m. EDT from Launch Complex 40 at Cape Canaveral Air Force Station, adjacent to Kennedy Space Center.   A 40% chance of storms or clouds that could interfere with the launch exists, according to a U.S. Space Force forecast.  Elton Musk's SpaceX delayed the launch Tuesday, with Musk posting on Twitter that the company was being extra cautious by checking everything thoroughly.
July 17: Fox News: Portland protests flood police precinct, chant about burning it down
Hundreds of protestors took to the streets surrounding a Portland, OR police precinct Thursday night, blocking traffic and chanting about burning it down, according to social media and a local report.   This was the 50th day of protests in the city.   Authorities told a local TV outlet someone lit a small fire in the street, while other protesters entered the police property.  Originally the police said they had no plans to engage with protesters, but changed their tune less than an hour later when a department tweet announced that they had heard people from the crowd discussing their desire to "enter the property and burn down the precinct."
July 17: The Hill: Justice Ginsburg undergoing chemo for resurgence of liver cancer
Supreme Court Justice Ginsburg revealed on Friday that she has been undergoing chemotherapy since May due to a recurrence of liver cancer.  Ginsburg said in a statement that the treatment is unrelated to the infection that sent her to the hospital this week. She reported that the chemotherapy has been "yielding positive results." "My most recent scan on July 7 indicated significant reduction of the liver lesions and no new disease," she said in the statement. "I am tolerating chemotherapy well and am encouraged by the success of my current treatment. I will continue bi-weekly chemotherapy to keep my cancer at bay, and am able to maintain an active daily routine."
July 16: The Washington Free Beacon: Democrats spend over $50 million
defeating qualified black candidates in contested primary elections
Democrats spent more than $50 million this cycle to ensure that white candidates won the party's Senate nomination in Kentucky, North Carolina, and Texas. Unfortunately, it came at the expense of the hopes and dreams of qualified black candidates attempting to bring more diversity to Congress.  White candidates Amy McGrath in Kentucky, Cal Cunningham in North Carolina, and MJ Hegar in Texas received early backing from the Democratic Senatorial Campaign Committee (DSCC), which helped them win primary races against qualified black opponents.
July 16: The Washington Times: Trump takes on red tape regulations,
warns Biden would reimpose this burden
The President took a victory lap Thursday for his nearly four-year crusade of cutting Obama-era regulations on everything from farm ponds to light bulbs, a celebration carrying a warning that Democrat Biden would bury the president's progress under an avalanche of new red tape.  A day after his administration finalized a rule speeding up environmental reviews of infrastructure projects, the president said he has been waging "the most dramatic regulatory relief campaign in American history."  "We must never return to the days of soul-crushing regulation that ravaged our cities, devastated our workers, drained our vitality right out of our people and thoroughly crippled our nation's prized competitive edge," he said.
July 16: The Washington Examiner; China urges western companies
to ignore Pompeo's warning of "Chinese thievery"
Chinese officials are urging Western companies to ignore U.S. warnings about the downsides of economic investments under the regime, as Secretary of State Mike Pompeo denounces Beijing's aggressive economic and security policies.  "You've made the correct choice of putting down your business roots in China to seek development," Chinese General Secretary Xi Jinping wrote to the Global CEO Council in a letter released Thursday on state-run media.

Meanwhile Pompeo attacked the NYT's 1619 project as an attack on the American way of life and a gift to the Chinese Communist Party.  "The Chinese Communist Party must be gleeful when they see the New York Times spout this ideology," Pompeo said at the National Constitution Center in Philadelphia. "Our founders also knew the fallen nature of mankind," Pompeo said. "So, in their great wisdom, they established a system that acknowledged our human failings, checked our worst instincts, ensured government wouldn't trample on these unalienable rights."  Pomoeo blamed the 1619 Project for the recent wave of efforts to topple historic statues, issuing a condemnation that seemed to distinguish between monuments to Confederate leaders and memorials erected in honor of other icons of American history.
July 16: Reuters: Second Federal execution after Supreme Court weighs in
The U.S. government executed a convicted murderer on Thursday in the second federal execution in as many days after a 17-year pause, overcoming court orders that said condemned men should have time to contest the legality of a new one-drug lethal-injection protocol.  Following another overnight volley of final legal challenges that were cleared away in the small hours by the Supreme Court, Wesley Purkey was pronounced dead at 8:19 a.m. EDT.
July 15: The Washington Examiner: Congress likely to let the $600 unemployment benefit die
The extra $600 a week unemployment benefits currently, provided by the federal government, is highly likely to expire at the end of the month.  It is unlikely that any new relief bill will be completed within the next three weeks. This means that the $600 in additional unemployment benefits, created under the $2.3 trillion CARES Act coronavirus relief bill in March and scheduled to expire on July 26, will lapse for some time before Congress has a chance to decide whether continuing the benefit is appropriate.  Some on Capitol Hill believe this benefit encouraged some to stay on unemployment because they are getting paid more from the government than if they worked.
July 15: The Washington Times: Trump says he is willing to send in federal
law enforcement to help cities run by Democrats to combat "war zones"
President Trump is planning to direct federal law enforcement "help" for Democratic-run cities that have seen a rise in violence this summer, calling them "war zones."  In a meeting with Attorney General Barr and other federal officials at the White House on Wednesday, the president said he'll make a "very exciting" official announcement next week. "The left-wing group of people that are running our cities are not doing the job that they're supposed to be doing," Mr. Trump said adding that he may soon announce "what we're planning to do to help them."
July 15: Fox News: The National Association of Police Organizations e
ndorses Trump after backing Biden as VP in 08 and 12
The National Association of Police Organizations (NAPO) endorsed President Trump's reelection Wednesday, praising his "steadfast and very public support" for law enforcement.  NAPO President Michael McHale said Trump's support is needed "during this time of unfair and inaccurate opprobrium being directed at our members by so many."  "We particularly value your directing the Attorney General to aggressively prosecute those who attack our officers," McHale wrote in a letter.
July 15: United Press International:  Britain purchases General atomics
protector drones  for $81 Million
San Diego-based General Atomics will build three Protector drones for Britain in an $81 million deal, the British Ministry of Defense announced on Wednesday.  The aircraft will also be deployed in intelligence, surveillance, targeting and reconnaissance missions, replacing Britain's current fleet of Reaper drones.  The aircraft is a modification of the MQ-9B drone, and features a 66-foot wingspan and the capability of traveling 300 mph.  It can carry a 3,900-pound payload of missiles and bombs, but most crucially is the first unmanned air vehicle to be certified as a remotely powered air system.
July 15: Townhall.com: Prominent Democrat civil rights attorney to support Trump
Civil Rights attorney Leo Terrell, a prominent black Democrat has decided to be a Trump supporter.  He has come under fire from his colleagues for refusing to support Joe Biden and Black Lives Matter. Terrell said the 2020 Democrat party has been "hijacked by Black Lives Matter and that's why I've shifted away from the Democratic Party. Two major reasons: One, Joe Biden made the assumption that … if you're black you have to vote Democrat. I find that insulting and offensive to every African American because we don't vote as one group."   Continuing he said "Secondly, defunding the police is absolutely ridiculous. Democrats believe in law and order. Those are two major reasons I left the Democratic Party."
July 15: The Washington Free Beacon: Obama appointed judge blocks federal death penalty
D.C. District Court judge Tanya S. Chutkan on Wednesday halted the scheduled execution of a federal death row inmate, marking another instance of the Obama appointee stalling the Department of Justice's efforts to restart federal executions.  The order issued just hours before the inmate's scheduled death cited the execution of convicted murderer Wesley mental illness and dementia as potentially rendering him incompetent to be executed.  Chutkan also separately halted three other currently scheduled executions.  The Department of Justice appealed Chutkan's orders to the D.C. Circuit Court of Appeals. From there it may need to proceed to the Supreme Court.
July 14: The Wall Street Journal: UK to ban China's Huawei
from 5G networking
The British government said it would bar telecom companies from purchasing new equipment made by China's Huawei Technologies Co. for their 5G networks in a further sign of the deteriorating relations between Beijing and the West. 
July 14: The Washington Times: Trump signs bill authorizing China sanctions
over Hong Kong crackdown
President Trump signed legislation Tuesday sanctioning Chinese officials and entities for China's "repressive actions" against the people of Hong Kong, and issued an executive order ending the territory's preferential treatment by the U.S.   The law authorizes the State and Treasury departments to impose sanctions on those involved in imposing the Hong Kong security law, and also targeted banks involved in significant transactions with offenders. In an hour-long announcement heTrump also highlighted his Democrat opponent, Joe Biden's allowing "China to pillage our factories, plunder our communities, and steal our most precious secrets.  Joe Biden's entire career has been a gift to the Chinese Communist Party," Trump contended.
[See video of the President's news conference (starts 21 minutes in)]
July 14: The Washington Examiner: "Open discrimination":  CA's churches
resist second shutdown
When California Gov. Gavin Newsom announced that large sections of California would have to shut down businesses and churches because of a Chinese coronavirus, many religious leaders refused to comply with the order.   But even with the state's caution, some church leaders say that shutting down again is not an option. San Francisco and Western America Russian Orthodox Archbishop Kyrill, in an open letter to Newsom, said that the state's strictures on religious services, especially on singing, are "open discrimination," reminiscent of the "the era of godless persecutions in the U.S.S.R."
July 14: United Press International: First federal execution after US Supreme Court ruling
The federal government carried out its first execution in 17 years on Tuesday, putting killer Daniel Lewis Lee to death at a facility in Indiana after a rare early morning decision by the U.S.  Supreme Court.  Lee was put to death by lethal injection at the Federal Correctional Institution in Terre Haute, a medium-security prison operated by the federal Bureau of Prisons. It was the first federal execution since 2003.
July 13: The Washington Times: Biden leads Trump in national polls but the lead is shrinking
Joseph R. Biden has a 7-point advantage over President Trump in a new national poll released Monday, but his lead has been cut nearly in half since late May.  The presumptive Democratic presidential nominee topped Mr. Trump 49%-42% in the new national survey of likely voters by John Zogby Strategies and EMI Research Solutions.  The same poll in late May showed Mr. Biden ahead by 13 points, 54%-41%.
July 13: United Press International: CA Gov closes indoor businesses, places limits on churches
California Gov. Gavin Newsom on Monday ordered multiple business sectors to close down once again amid rising COVID-19 cases in the state.  Newsom ordered dine-in restaurants, bars, movie theaters, zoos, museums and some other businesses to close throughout the state which reported 8,358 new cases on Monday.   Under the order some of California's most populous areas including Los Angeles, Orange, Riverside, San Bernadino and Ventura counties, will be required to shut down fitness centers, worship services, protests, offices for nonessential sectors, malls, personal care services, hair salons and barbershops.
July 13: The Washington Free Beacon:  The number of police searches
and stops in Minneapolis plummets
The embattled Minneapolis Police Department has mostly ceased stopping and searching residents of the city, as resources are stretched thin by anti-cop protests and surging gun violence.  Official data released by the MPD show that cumulative stops fell 36 percent in the week after George Floyd's death at the hands of three officers, sparking nationwide protests. That trend has persisted—over the week between July 6 and July 12, MPD officers made just 193 stops, down 77 percent from the same week in 2019.

July 13: The Daily Caller: TX Lt. Gov: "America better wake up and get angry about this"
Republican Texas Lieutenant Gov. Dan Patrick condemned calls to defund the police and the Black Lives Matter movement, calling people who want to send social workers to domestic disturbances "plain out idiotic" Monday.  He accused Democrats of not wanting to back police officers at all and added that he is "so tired of this mob and these people on Facebook and Twitter attacking our police."  "We are not going to have any police left," Patrick said as he railed off statistics about cops dying. "America better wake up, and while they didn't start this fire, Joe Biden and the Democrats are aiding and abetting this."
July 13: Fox News:  Hong Kong virologist claiming coronavirus cover-up
tells 'Bill Hemmer Reports': 'We don't have much time'
A Hong Kong virologist who fled to the U.S. earlier this year said in an exclusive interview Monday that that lives could have been saved if the Chinese government hadn't censored her work.  "This is a huge pandemic we have seen in the world," Li-Meng Yan said. "It's more than anything we've known in human history. So, the timing is very, very important. If we can stop it early, we can save lives." Yan told Fox News Digital last week that she believes the Chinese government knew about the novel corononavirus well before acknowledging the outbreak publicly. She claimed her supervisors, renowned as some of the top experts in the field, also ignored research she was doing at the onset of the pandemic that she believes could have saved lives.  "I have to hide because I know how they treat whistleblowers, and as a whistleblower here I want to tell the truth of COVID-19 and the origin of the SARS-2 COVID virus," Yan told Fox News Digital.

uly 13: Washington Free Beacon:  Concerns emerge as Congress moves
to hand airport security to the private sector
Congress is poised to hand over control of sensitive airport screening information to private companies, an unprecedented move that would limit the federal government's control of passenger information and inspection.  The Senate is considering the Registered Traveler Act of 2020, which would entrust private airport screening companies such as Clear to assume control of security procedures that have traditionally been handled by the Department of Homeland Security and the Transportation Security Administration. These privately owned companies would gain access to TSA databases containing passenger information and other data about individuals who may pose a national security risk. Currently, private companies are not permitted to access this government data.
July 12: The Washington Examiner: MO AG slams St. Louis prosecutor for "politically motivated decisions"
Missouri Attorney General Eric Schmitt said the prosecutor in the case of Mark and Patricia McCloskey has "a record of making politically motivated decisions not based on the law."  The McCloskeys made headlines earlier this summer for brandishing their guns at Black Lives Matter protesters who marched through their gated community. On Friday, St. Louis police seized the rifle seen in viral videos of the couple after officers executed a search warrant at their home. An attorney for the couple said he hopes to meet with St. Louis Circuit Attorney Kimberly Gardner soon, as she was weighing charges against them.
July 12: The Washington Times: Dead cat gets a voter registration application in the mail
In a presidential election year, there's always a push to get people registered to vote. For one Atlanta family, that push got a little interesting.  Ron Tims said he checked his mail Wednesday and found a voter registration application addressed to Cody Tims - his cat, who died 12 years ago.  "Third-party groups all over the country are targeting Georgia to help register qualified individuals," the Secretary of State's Office said in a statement. "This group makes you wonder what these out-of-town activists are really doing. Make no mistake about it, this office is dedicated to investigating all types of fraud."
July 12: Fox News: Iran admits responsibility for shoot down of Ukrainian
airliner, blames miscommunication for the incident
A report released Saturday by Iran's Civil Aviation Organization blames the shootdown of a Ukrainian jetliner on a misaligned missile battery and miscommunication between troops and their commanders.  The report signals a new phase in the investigation into the crash, as the aircraft's black box flight recorder is due to be sent to Paris, where international investigators will finally be able to examine it. It also comes as public opinion remains low over Iran's government as it faces both crushing U.S. sanctions and vast domestic economic problems.
July 12: United Press International:  Fire breaks out on USS Bonhomme Richard, 21 injured
At least 21 people were injured after a three-alarm fire broke out following an explosion on the USS Bonhomme Richard, the Navy said.  A fire was called at 8:30 a.m. as the ship was docked at a Naval base in San Diego; 17 sailors and four civilians sustained non-life-threatening injuries and were transferred to hospitals for treatment, Naval Surface Forces reported on Twitter.   "USS Bonhomme Richard is going through a maintenance availability and has a crew size of approximately 1,000," they said. The cause of the fire was not immediately clear. USS Bonhomme Richard is a Wasp-class amphibious assault ship, commissioned in 1998. It's name is derived from the pen name of Ben Franklin.

July 11; The Washington Examiner:  People will die with violent US-China
clash possible, says GOP lawmaker
A violent confrontation between the United States and China could take place within months, according to an American lawmaker wary of Beijing's expansionist foreign policy.   "I would predict there will be a clash within the next three to six months," Florida Rep. Ted Yoho, the top Republican on the House Foreign Affairs subcommittee for Asia, said.  Yoho's forecast attests to the suspicion that has come to characterize U.S.-China relations in recent years, as U.S. intelligence officials  assess that the world's largest communist power is waging "a cold war" against Washington. That competition has played out in the economic sphere and between spy agencies, but Yoho thinks it could soon turn percussive as China seeks to tighten control of the shipping lanes around its borders.

July 11: The Hill: Trump wears mask during visit to Walter Reed
President Trump wore a face mask during his visit to Walter Reed hospital on Saturday, marking the first time he has done so in front of cameras.  Trump visited the medical center in Maryland to meet with wounded soldiers and health care staff who have been caring for COVID-19 patients. He wore a mask as he walked down a hallway with hospital officials, but the rest of his time at Walter Reed was closed to the press. 

July 11: Fox News: Rep Collins: Trump will ultimately prevail against Biden
Joe Biden maybe leading President Trump in some recent 2020 presidential election  polls, but Biden will soon have to answer for and explain his recent policy pitches, U.S. Rep. Doug Collins (R-GA)said Saturday night.  "I'm not worried because when you put up this president against Joe Biden, Joe Biden has to come out of the basement more than just to give a speech and a plan and remarks that he's going to have," Collins said.

July 10: The Daily Caller: College professors and
Students attempting to stop ICE deportations
Several of the nation's top universities and professors have started developing plans to prevent Immigration and Customs Enforcement (ICE) from deporting students holding educational visas that aren't attending in-person classes.  Starting this fall, students would be eligible for deportation unless they are taking at least one in-person course.  Students who hold F-1 or M-1 visas, which are for educational purposes, may not remain in the U.S. if their course load is entirely online, ICE said.  Numerous universities switched to online courses following the outbreak of coronavirus, but some are rethinking this decision in light of the ICE mandate. Several students and professors at universities that had previously shut down on-campus activities have begun to find ways to establish in-person classes to safeguard foreign students, and some institutions have sued the federal government.

July 10: The Washington Examiner: FBI concluded Flynn wasn't
an agent of Russia and wasn't lying
An internal Justice Department draft memo from late January 2017 indicates that the FBI concluded retired Lt. General Michael Flynn was not acting as an agent of Russia and noted that agents believed he did not think he was lying to them during an interview about his calls with Russia's ambassador.   The heavily redacted document (dated Jan. 30, 2017) was released to the Flynn defense team earlier this week and was made visible to the public on Friday in a filing with the U.S. District Court for the District of Columbia.

July 10: United Press International: Trump commutes Stone sentence
President Trump on Friday commuted the sentence of former campaign adviser Roger Stone, allowing him to avoid prison time for lying to Congress.  Stone had been scheduled to begin his 40-month prison sentence on Tuesday, though his lawyers were attempting to delay his report date because of the coronavirus pandemic.

July 10: The Washington Free Beacon: Iran reels after mysterious explosions
A large explosion rocked Iran's capital for the third time in three weeks, according to the New York Times.  Though the exact site of the Thursday night explosion remains unspecified, analysts have reason to suspect "sabotage" due to its proximity to military and training institutions. The incident is the latest in a series of explosions occurring near Iranian military sites between midnight and 3 a.m. since June. The first two transpired near Iran's largest missile production facility and near the centrifuge of a nuclear base. Though the exact cause is unclear, intelligence analysts speculate that other countries looking to curb Iranian ambitions may be conducting sabotage while Tehran deals with internal crises, including the coronavirus pandemic.


July 9: Fox News: Supreme Court ruling in "Little Sister's" case
big victory for religious freedom
The Supreme Court bolstered its standing as a defender of religious liberty with two decisions Wednesday vindicating that ideal. One of them, the Little Sisters of the Poor Saint Peter and Paul Home v. Pennsylvania.  The Little Sisters, a Roman Catholic nuns order runs homes for the elderly poor all over the world.  The Obama Administration forced them to comply with the Obamacare requirement to provide free contraceptives to employees.   Things changed when President Trump's administration arrived and adopted a rule that expanded the conscience protection to cover the Little Sisters and other previously unprotected entities with sincere religious or moral objections to providing contraceptive coverage.  Then Democrats in Pennsylvania and New Jersey went to court and secured a nationwide injunction against enforcement of the accommodation.  Thankfully, the Supreme Court's decision upheld the conscience protection. This is a victory for freedom of religion and conscience.   

July 9: United Press International: Australia ends Hong Kong extradition
treaty, extends visas with residency path
Australia said Thursday it will suspend its extradition treaty with Hong Kong and create a path to permanent residency for citizens from the former British colony with temporary visas in response to a draconian national security law Beijing imposed last week. Prime Minister Scott Morrison said duringa press conference hat Australia has formally notified Hong Kong and advised Chinese authorities of plans to end their extradition treaty, stating the new security law "constitutes a fundamental change of circumstances" in regards to Australia's relationship with Hong Kong.

July 8: Townhall.com: With NYC in crisis what should happen to Mayor DeBlasio
The Democratic mayor of New York City has led his constituents into a circumstance involving multiple crises, including widespread violence, murders, looting, economic devastation, and abandoned school children. Now is the time for him to end the damage he has wreaked on the nation's most populous city by vacating Gracie Manor


July 8:The Washington Times: Gap between social distancing vs. free pass on COVID-19 protests
For three weeks, Seattle officials allowed hundreds of protesters to take over a six-block area of Capitol Hill that included Cal Anderson Park, but parents still isn't allowed to take her child to the local playground. "Apparently, my toddler is much more dangerous [than protesters]," said Ms.Sadovnik, a Seattle-based lawyer for the Freedom Foundation. "I guess all the law-abiding people have to be subject to all these restrictions, but if you're protesting and looting and rioting, that's OK, you don't spread coronavirus."

July 8: The Daily Signal: Supreme Court decides in favor of religious liberty
The Supreme Court strengthened the separation of church and state Wednesday and, for once, that's a good thing.  The 7-2 keeps government out of decisions by religious institutions about who may teach their faith.   The high court's decision combined two cases in which Catholic schools in California each fired a fifth-grade teacher, the fired teacher in one school said age was the real reason for her firing, while the teacher in the other one claimed it was disability.  The issue in these cases was whether religious institutions, such as schools and churches, may make certain personnel decisions without government interference. Federal courts have recognized that the First Amendment creates what is often called a "ministerial exception" to employment discrimination laws regarding certain positions.

July 8: The Daily Caller: Democrat Houston Mayor cancels Texas GOP
in-person convention while defending Floyd protests
Democratic Houston mayor Sylvester Turner announced during a virtual City Council meeting Wednesday that the Texas GOP would not be allowed to hold an in-person convention in Houston, but defended the George Floyd protests that took place in the city.  Turner said he instructed the publicly-owned Houston First Corporation, which operates the George R. Brown Convention Center, to cancel its contract with the Texas GOP.  The convention had been scheduled to take place July 16 and expected an audience of roughly 6,000 people.

July 8: The Washington Free Beacon: Maine Senate Democrat candidate's
husband benefits -- $1-2 million – from program she opposes
Maine Senate candidate Sara Gideon's husband directly benefited from the Paycheck Protection Program (PPP) even as the Democrat railed against Sen. Susan Collins (R., Maine) for supporting the small business relief fund.  Gideon, who serves as the state House speaker, has frequently criticized the PPP in the last few months, accusing Collins of creating a fund that bails out large corporations but abandons small businesses. What Gideon did not say in her PPP attack ads—one of which earned three out of four "Pinocchios" from fact-checkers—was that her husband's law firm received between $1 to $2 million in financial assistance from the fund.

July 7: Breitbart News: SD Governor: Monument debate "This isn't
about equality anymore – This is a radical rewriting of history"
Gov. Kristi Noem rejected the claim the push to remove statues and monuments was about "equality."  She praised President Donald Trump's efforts, including his July 3 speech at Mount Rushmore in her state, to defend monuments.  "I think it's important we protect our history," she said. "This isn't about equality anymore. This is a radical rewriting of our history to take away our freedoms and liberties. It's really trying to rewrite the foundation of this country. And so it's alarming to me. I'm thankful that the president made the statement that he made in his speech about protecting Mount Rushmore and other monuments across the country."

July 7: United Press International: US restricts Chinese over human rights record
In its latest reproach of China's human rights record, the U.S. State Department on Tuesday said they will deny Chinese officials entry to the United States who have restricted access of American government officials, journalists, independent observers and tourists to the Tibetan Autonomous Region.  In a statement, Secretary of State Mike Pompeo said access to the Tibetan areas was of "increasingly vital" importance to regional stability due to the People's Republic of China's human rights abuses in the area and its failures to prevent environmental degradation near Asia's major waterways there.

July 7: Townhall.com:  USA Today twists itself into a pretzel trying to
explain about party roots of the KKK and the Civil War
Well, if you ever want to see linguistic gymnastics, just take a look at this USA Today's fact check of the claim that the Democrats didn't create the Ku Klux Klan or start the American Civil War. Are they really just low on material over there? Because this wasn't even said by a major politician. It was an Instagram user. Yeah, so for USA Today to pull out the fact check guns on this is a tell-tale sign that the Left is fully aware of their racist past. And given how left-wing mob violence has grown and 'woke' crybabies taking scalps at major publications, best to just show you're part of the team and strike back whenever you can. 
[The opinions expressed in this column are not necessarily those of this blog or its contributors]

July 7: The Washington Times: Obama judges undermine pipelines
in sneak peek of the Biden energy pan
The nation may be awash in oil and natural gas, but U.S. pipelines are running on fumes after three high-profile conduits ran aground in 24 hours, the victims of Obama-appointed judges and regulatory uncertainty under the possibility of a climate-woke Biden presidency.  In Monday's triple whammy, a federal judge ordered the three-year-old Dakota Access Pipeline to empty pending an environmental review. The still-under-construction Keystone XL pipeline was further delayed after the Supreme Court upheld a lower-court order blocking a permit.  And despite winning its Supreme Court case last month, Dominion Energy and Duke Energy stunned the industry by abandoning after six years the proposed Atlantic Coast Pipeline, citing the "increasing legal uncertainty that overhangs large-scale energy and industrial infrastructure development in the United States."

July 7: United Press International: Lawmakers urge Pentagon to stop buying F-35 parts from Turkey
A bipartisan group of US senators sent a letter to Defense Secretary Mark Esper this week asking the Pentagon to more quickly end its F-35 partnership with Turkey.  The U.S. formally removed Turkey from the international F-35 partnership in 2019 after it received delivery of a Su-35 Russian missile defense system, which the U.S. has warned could compromise the F-35.  Turkish manufacturers have been involved in building more than 900 parts for the F-35, and while Pentagon officials have found replacement suppliers for most, the shift could cost more than $500 million.


July 7: Fox News: Iowa BLM activist faces felony leak charges for allegedly
showing confidential police document on TV
Prosecutors in Iowa have filed a rarely used leak charge against Black Lives Matter (BLM) protestors accused of stealing a confidential police documents and displaying it during a television news broadcast.  Two protesters have been charged with this felony that carries upto five years in prison.  The statute was intended to punish officers and others who share information that could undermine criminal investigations or violate privacy protections.  The document in question was a Des Moines Police Department bulletin that included photos of suspects.  It is document officers and state troopers had with them while patrolling a July 1 protest at the Iowa Capitol.

July 6: The Washington Times: "Unlock Michigan" launches veto-proof drive
to repeal Governor's powers
Organizers said Monday that they will begin collecting voter signatures within days for a veto-proof measure that would repeal a law that has given Gov. Gretchen Whitmer broad emergency powers during the pandemic.  The ballot committee Unlock Michigan announced its plan after the state elections board approved a summary of the petition. It would rescind a 1945 law that the Democratic governor has cited to close businesses, limit gathering sizes and restrict other activities to curb the coronavirus.

July 6: Reuters.Com: U.S. Supreme Court curbs "faithless electors" in electoral college
The U.S. Supreme Court on Monday refused to free "faithless electors" in the Electoral College system that decides the outcome of presidential elections from state laws that force them to support the candidate who wins the state's popular vote.  The justices unanimously rejected the idea that electors, who act on behalf of a state in the Electoral College vote that occurs weeks after voters go the polls, can exercise discretion in the candidate they back. The decision erased a potential complicating factor in the Electoral College as President Donald Trump seeks re-election on Nov. 3 against Democratic challenger Joe Biden.

July 6: United Press International: ICE authorized to deport foreign students
who are taking courses only online
International students in the United States on student visas cannot attend a university this fall if their studies are entirely online, Immigration and Customs Enforcement said Monday.  In a statement, ICE announced that students on non-immigrant F-1 and M-1 visas who attend universities that operate entirely online amid the COVID-19 pandemic "may not take a full online course load and remain in the United States."


July 5: The Washington Times: Supreme Court Justice Roberts decisions are about politics
Chief Justice John G. Roberts Jr. has been labeled the Supreme Court's swing vote after siding several times with the liberal wing, but both conservative and liberal court watchers say his judicial moves are all about politics.  Conservatives say he's trying to strike a balance so the high court doesn't appear too political. Critics say that balancing act is falling short and is resulting in an inconsistent record that appears to be more political than rooted in a particular jurisprudence.

July 5: The Washington Examiner: NYC shootings up 205% since disbanding police unit
After making the decision to disband its plainclothes "anti-crime" unit, New York City has seen a 205% increase in shootings in comparison to the same time period last year.   According to the New York Post, 116 shootings took place in the city since the officers were reassigned from June 15 to July 2.  In 2019 there were 38 shootings during the same period.   "I feel like we are giving the streets back to the criminals," said the mother of one shooting victim, whose son was shot just days after the unit was disbanded. "Whatever the problem they have, address it. But don't disband the unit. Many lives would have been saved. Not just my son," she said.

July 5: Fox News: Trump announces second rally, this one in New Hampshire
President Trump's re-election campaign announced Sunday that the president will headline an outdoor rally in the battleground state of New Hampshire next weekend, just his second rally since the Chinese coronavirus pandemic swept across the nation in March.  Campaign staffers said the rally will be held next Saturday, July 11, at the Portsmouth International Airport in Portsmouth, New Hampshire.

July 4: WhiteHouse.gov: The text of President Trump's remarks at Mount Rushmore
"Angry mobs are trying to tear down statues of our Founders, deface our most sacred memorials, and unleash a wave of violent crime in our cities. Many of these people have no idea why they are doing this, but some know exactly what they are doing. They think the American people are weak and soft and submissive. But no, the American people are strong and proud, and they will not allow our country, and all of its values, history, and culture, to be taken from them," Trump said.

July 4: The New York Post: Trump gives fiery speech at Mount Rushmore
In a fiery speech at Mount Rushmore Friday night, President Trump slammed what he called the "left-wing cultural revolution" that has led to "violent mayhem" in the streets and the toppling of historic statues.  "They want to silence us. But we will not be silenced," Trump said to cheers of "USA! USA!"  "We will not be intimidated by bad, evil people. It will not happen!" he said to more cheers from the thousands of supporters in the monument's amphitheater before a Fourth of July fireworks show.  "We will never surrender the spirit and the courage and the cause of July 4, 1776," he said.

July 4: Fox News: Trump announces new national monument
President Trump signed an executive order to establish a garden honoring "historically significant Americans who have contributed positively to America throughout our history," Trump said.   It comes as a response to the anti-monument fervor that has gripped segments of the country, who have taken to either calling for the removal of, or simply attempting to tear down, monuments and statues of past American figures.   The proposed names on the list include Supreme Court Justice Anthony Scalia, the conservative justice who died in 2016, black major league baseball player Robinson, teacher and Challenger astronaut Christa McAuliffe, the Wright Brothers, educator Booker T. Washington, and women's rights activist Susan B. Anthony.

July 4: United Press International: Trump signs bill extending pay check protection program
President Donald Trump signed a law Saturday extending the deadline for small business loans under the Paycheck Protection Program.  The extension of PPP, which was established to provide small businesses relief from the economic impact of the coronavirus pandemic, was passed by Congress earlier in the week. Trump signed the legislation to extend the PPP, which expired Tuesday with $130 million unspent.  The new deadline for this program is August 8.

July 4: The Washington Examiner: Kavanaugh declines permission for
Illinois GOP to hold political rallies
Supreme Court Justice Brett Kavanaugh rejected an application from Illinois Republicans challenging the governor's ban on political activity during the coronavirus pandemic.  Kavanaugh, a conservative member of the high court, declined the emergency request (which was placed to him by geography alone) that complained that Illinois Gov. J.B. Pritzker, a Democrat, allowed religious gatherings and protests but not political rallies or gatherings beyond 50 people.

July 3: The Daily Caller: Getting out of hand – protestors block roads
to Mount Rushmore ahead of Trump's arrival
Protesters blocked the roads leading up to Mount Rushmore ahead of President Donald Trump's Fourth of July speech that is scheduled to take place there Friday evening. Footage shows protesters standing on top of several large white vans and blocking traffic into the monument ahead of Trump's appearance. The protesters were holding signs and flags and had reportedly slashed the tires of the vans they were standing on.

July 3: Fox News: Seattle police arrest ten in clearing out protestors
Seattle police clashed with protesters after being attacked with rocks, bottles and fireworks overnight Thursday in the now-cleared Capitol Hill Organized Protest zone. Police said 10 people were arrested after violence erupted.  Helmeted police forcibly cleared the area after the mayor ordered the response following weeks of non-action and two recent fatal shootings.  When the zone was cleared Wednesday, more than three dozen people were arrested on charges of failure to disperse, obstruction, assault and unlawful weapon possession.

July 2: United Press International:  Senate passes bill to punish China
over its actions against Hong Kong
The U.S. Senate on Thursday unanimously passed bipartisan legislation to punish China for imposing a new sweeping national security law on Hong Kong, sending the bill to President 's desk to be signed into law.  The bill, the "Hong Kong Autonomy Act" will impose mandatory sanctions on persons and entities who contribute to China's defiance of its responsibilities to Hong Kong and those who infringe upon its autonomy as well as banks that conduct "significant transactions" with those people.


July 2: The Washington Free Beacon: WHO backtracks on China's telling world about COVID-19
According to a WHO timeline tracking the spread of the virus, contrary to claims from both Chinese officials and the World Health Organization, China did not report the existence of the coronavirus in late 2019. Rather, international health officials discovered the virus through information posted to a U.S. website.  The quiet admission from the international health organization, which posted an "updated" timeline to its website this week, flies in the face of claims from some of its top officials, including WHO director general Tedros Adhanom, who maintained for months that China had informed his organization about the emerging sickness.

July 2: The Washington Times: Jobs Report shatters expectations
Employers added a record 4.8 million jobs in June as the economy bounced back from coronavirus shutdowns, prompting President  Trump to celebrate the "spectacular" news four months before he faces voters, while a key government forecaster warned that a full recovery is still years away.  The robust job gains bolstered nearly every sector of the U.S. economy. as the unemployment rate declined to 11.1% from 13.3% in May.  Combined with a revised 2.7 million jobs added in May, the Labor Department said 7.5 million Americans went back to work over two months. 
The DOL reported the ten states with the highest unemployment rates at the end of June were Nevada: 25.3%, Hawaii: 22.6%, Michigan: 21.2 %, Rhode Island: 16.3, Massachusetts: 16.3%, California: 16.3%, Delaware: 15.8%, New Jersey: 15.2%, Illinois: 15.2%, and Washington: 15.1%, most controlled by Democrats.

July 2: The Washington Examiner: U.S. Attorney: 150 cases tied to rioting
The top prosecutor in the nation's capital said the Justice Department has charged 150 people in cases related to acts of violence during protests that followed the death of George Floyd.   Acting U.S. Attorney for D.C., Michael Sherwin, selected by Attorney General William Barr in mid-May after a stint as deputy attorney general for national security, revealed the number on Tucker Carlson's Fox News show Thursday evening while providing an update on the Justice Department's law enforcement efforts tied to the demonstrations over the past five weeks. 

July 2: Townhall.com: Liberal journalist reports on Minneapolis riots and media coverage
Reporter Michael Tracey walked by the Minneapolis police headquarters, noting that the place looked like Bosnia. He also said that the breadth of the destruction is probably not being covered by the media because it could be seen as helping President Trump, who has promised to maintain law and order during the chaos. He found one dentist's office that was used to give care to the uninsured in the community that was utterly destroyed.

July 1: The Daily Caller: Hong Kong police arrest more than
300 less than a day after enacting security law
Hong Kong police arrested more than 300 people Wednesday during protests less than a day after China enacted a national security law for the autonomous territory.  Thousands of protesters gathered downtown Wednesday for a rally marking the 23rd anniversary of Hong Kong's handover to China from the United Kingdom, and were met with riot police deploying pepper spray and pellet rounds, Reuters reported. The police made arrests as crowds reportedly chanted "resist till the end."

July 1: The Washington Times: D.C. sued over BLM painted street
Judicial Watch filed a federal lawsuit Wednesday demanding access to D.C.'s streets to paint its own messages, after the city painted Black Lives Matter on one street and allowed protesters to paint their own "Defund the police" message next to it.  The conservative group said it wants to paint its own motto, "Because No One is Above the Law," on a street near its D.C. officers.  Judicial Watch said the city has turned its streets into a public forum for political expression by painting and allowing the other messages, which means that it cannot shut out other competing messages or else it runs afoul of the First Amendment.

July 1: The Washington Examiner: Pompeo accuses China of "hostage taking"
to pressure Canada on Huawei
Secretary of State Mike Pompeo accused the Chinese Communist Party of "hostage-taking" for its imprisonment of two Canadians, a move the Chinese government made after Canada arrested and began the extradition process for a top Huawei executive.   Huawei's chief financial officer, Meng Wanzhou, was arrested by Canadian authorities in December 2018 at the request of the United States, indicted in the Eastern District of New York in January 2019, and charged with bank fraud and wire fraud as well as conspiracy to commit both alleged crimes. In the same 13-count indictment in the Brooklyn court, Huawei was charged with wire fraud, bank fraud, conspiracy, money laundering, and violations of sanctions against Iran.  After Meng's arrest, China arrested two Canadian citizens who remain imprisoned.