Information on the "IKE DIKE" Coastal Barrier
---


September 30: The Post Newspaper: Lack of Planning means goals aren't reached
Should Joe Biden be impeached? Probably. Should doing so be a priority, pushing aside other legislative responsibilities. "Probably not!" the first priority of the Congress is to fulfill its constitutional job description. That responsibility includes the funding of the federal government – the current funding expires at midnight tonight. When the House left for its "August Recess" on July 27th it had only passed one of the twelve appropriation funding bills needed to keep the government running. This begs the question: "Why hasn't the Congress been doing its job?" Instead of taking six plus weeks off, they should have stayed in session through August, if doing so was necessary to get their appropriations work done. Better yet, they should have passed all twelve funding bills in the House by the end of July, thereby leaving enough time to work out differences with the Senate versions. This is the same problem we have seen in the House under both Democrat and Republican leadership and, in our humble opinion, it needs to stop! Late today the passed (335-91) a "clean" short-term 45-day extension of funding for the entire federal government. Shortly thereafter the Senate followed suit by a vote of 88-9. Among those voting against the "clean" bill [meaning that the current 2023 spending levels are continued without any reduction in spending] were conservative members of both chambers. At a minimum, these members wanted a roll back of spending to FY2022 levels thereby reducing federal spending, and many wanted to go farther than that. As a result of the bill's passage, the House has the opportunity to pass the remainder of its 12 appropriation bills, but it only has 45 calendar days [less in legislative days] to get this done or be faced with the same situation they just experienced.

September 30: Fox News:
House passes 45-day continuing resolution Senate to act this evening
The Senate is primed to vote on legislation to avert a government shutdown, with a decision expected to be reached Saturday night. The House overwhelmingly passed the short-term spending measure to fund the government for another 45 days Saturday afternoon by a vote of 335 to 91, causing lawmakers to break out into applause amid the pressure of a shutdown. Senator Chuck Schumer (D-NY) set up a roll call shortly after 8 p.m. on Saturday night. The Senate will need 60 votes to pass the bill. The legislation is a clean bill without any spending cuts, something fiscal conservatives wanted included. Unlike the "spin" from major media outlets, if the bill failed to pass it would not mean federal workers would not be paid. History shows that those employees who are furloughed are paid retroactively for the hours they have been off – kind of like a paid vacation. Update: The Senate subsequently passed the measure 88-9.

September 30: The Washington Examiner:
Gaetz; McCarthy's speakership is on "tenuous ground"
Rep. Matt Gaetz (R-FL), one of House Speaker Kevin McCarthy's 's (R-CA) biggest Republican critics, said his speakership is on "tenuous grounds" as Congress attempts to avoid a government shutdown while the speaker dared him to bring a motion to oust him to the floor. Just hours before a shutdown is set to go into effect, the House introduced a plan for a 45-day clean continuing resolution on Saturday. In the days and weeks leading up to this weekend, Gaetz has threatened McCarthy with a vote to remove him while other conservatives have expressed they would support the motion. Previously, Gaetz has said that if McCarthy were to put a clean continuing resolution on the floor, then he would automatically move to a motion to vacate. "If Kevin McCarthy puts a [clean] continuing resolution on the floor, it's going to be shot, chaser. Continuing resolution, motion to vacate," he told reporters earlier this month.


September 29: Taiwan News: Taiwan launches first indigenously built submarine
Taiwanese President Tsai Ing-wen on Thursday put on Twitter a post marking the historic launch of Taiwan's first domestically-built submarine. Tsai declared, "History will always remember this day" and despite the challenges encountered over the past three years, the vessel's presence behind her proved "We did it!" She said the submarines are an important part of developing the Navy's asymmetric combat capabilities and that they are vital for Taiwan to implement "national defense independence," enabling its combat capabilities to be continuously updated. Tsai closed by vowing that in the future, the Hai Kun will "carry Taiwan's tenacious and brave spirit, dive deep under the sea, silently guard our homeland, protect our freedom and democracy, and become Taiwan's force propelling Taiwan forward through the waves." Not said is the importance of having a capable submarine fleet that can protect against aggression by the growing Communist Chinese navy.

September 29: Fox News:
21 Conservative GOP members & House Dems vote down stop gap spending measure
A group of fiscally conservative GOP members joined Democrats in sinking House Republicans' stopgap funding bill on Friday, significantly raising the chances of a government shutdown happening over the weekend. A procedural vote to advance the bill passed earlier in the day, but final passage failed on a 198 to 232 vote. Twenty-one Republicans voted against it, including Reps. Matt Gaetz (R-FL), Marjorie Taylor Greene (R-GA), and Nancy Mace, (R-SC). It's a heavy blow to Speaker Kevin McCarthy (R-CA), whose leadership has faced public threats throughout the spending battle so far from some in the right flank of his conference. A short-term funding extension, known as a continuing resolution (CR), is almost certainly needed to give lawmakers more time to cobble together twelve individual spending bills for fiscal year 2024 – measures that should have been passed by the House in July but which the House failed to do prior to its six-week August recess [See related story]. LINK Republican leaders have had a hard time so far corralling their conference into some kind of agreement. A faction of conservatives have, for weeks, said they are opposed to any CR. The House GOP's CR proposal included an amendment to slash spending for its month-long duration to fiscal 2022 levels, about $130 billion less than the current year's. It also featured elements from House Republicans' border security bill, and McCarthy said a new provision would mandate the creation of a bipartisan committee to study the federal debt.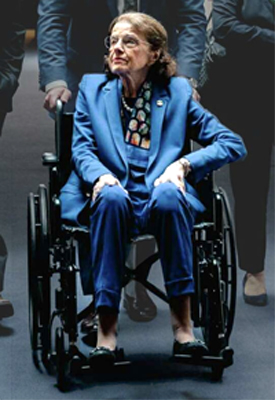 September 29: Breitbart News:
Senator Diane Feinstein passes at 90
Liberal Democrat California Senator Dianne Feinstein passed away this morning at the age of 90 after serving in public office for decades. Feinstein was elected to the U.S. Senate in 1992, alongside fellow Democrat Barbara Boxer, in a rare circumstance that saw both of California's seats open at the same time, due to retirements. She was inspired by Anita Hill's testimony against Supreme Court nominee/Justice Clarence Thomas, and furious at Hill's treatment by men like Sen. Joe Biden (D-DE). Feinstein was regarded as a reliable liberal vote on the Senate Judiciary Committee. In a particularly partisan turn, she introduced unsubstantiated claims of past sexual misconduct against Supreme Court nominee/Justice Brett Kavanaugh in 2018. But she was more than just a partisan crusader: she also drew respect for her expertise on national security issues, and was chair of the Senate Intelligence Committee from 2009 to 2015. In that role, Feinstein encountered several controversies. One of these controversy erupted in 2018, when it emerged that a man who had been her driver for two decades was accused of being a Chinese spy.

September 29: One America News Network:
SCOTUS agrees to hear case of Texas/Florida laws constraining social media companies
The U.S. Supreme Court on Friday agreed to decide the legality of Republican-backed state laws in Texas and Florida that constrains the ability of social media companies to curb content on their platforms that these businesses deem objectionable. The justices took up two cases involving challenges by technology industry groups who argued these 2021 laws restrict the content-moderation practices of large social media platforms and violate the U.S. Constitution's First Amendment protections for freedom of speech. Lower courts split on the issue, striking down key provisions of Florida's law while upholding the Texas measure. The Computer & Communications Industry Association (CCIA) President Matt Schruers called the court's decision to tackle the case encouraging. Supporters of the laws have argued that social media platforms have engaged in impermissible censorship and have silenced conservative voices in particular. Advocates of content moderation have argued for the need to stop misinformation and the amplification of extremist causes.


September 28: The Washington Times:
Impeachment inquiry begins with new docs strengthen claims Joe Biden helps his son in business deals
House lawmakers on Thursday launched their Joe Biden impeachment inquiry with newly released documents they say strengthen their claims he helped his son secure foreign business deals and that the Justice Department worked to cover up the action. "The Ways and Means Committee released new documents showing [Joe Bisen] was not just aware of his son's business dealings, but he was connected to them," Chairman Jason Smith (R-MI) said. Some of the documents include messages and emails from the president's brother James Biden and son Hunter that reference the elder Biden's involvement in their business deals. Other documents show efforts by the Justice Department to stop IRS and FBI officials from investigating Biden during their probe of Hunter 's tax fraud and gun crimes. House Oversight and Government Reform Committee Chairman James Comer (R-KY) said bank financial records have revealed more than $20 million in profits from the foreign business deals, many of them dating back to Biden's time as vice president, and much of the money flowed into the bank accounts of nine Biden family members. All of it belies Joe Biden's insistence that he had no involvement in his son's foreign deals, lawmakers said.

September 28: The Daily Signal: GOP's second presidential debate contentious
Fox News Channel host Dana Perino, Fox Business Network host Stuart Varney, and Univision anchor Ilia Calderon co-hosted the two-hour debate, which often turned highly contentious, with the candidates talking over and arguing with one another. During the debate Perino asked whether the candidates would support a federal parental bill of rights to ensure that students can't change their gender identity without their parents being informed. Christie said that he supported just such a bill the week before the debate. Ramaswamy called "transgenderism, especially in kids, is a mental health disorder. We have to acknowledge the truth." "The very people who say that this increases the risk of suicide are also saying that parents don't have a right to know about that increased risk of suicide," Ramaswamy said. "I'm sorry. It is not compassionate to affirm a kid's confusion. That is not compassion. It's cruelty." Pence weighed in on the issue of parental rights saying he would stand up for the rights of parents and that "we're going to pass a federal ban on transgender chemical or surgical—surgery anywhere in the country," claiming "we've got to protect our kids from this radical transgender ideology agenda." Former President Trump decided not to attend the debate and instead met with rank-and-file members of the UAW in Michigan.


September 28: News Max: UAW president meets with Biden, Trump welcomed by the rank-and-file
The UAW president met with Joe Biden yesterday but declined the opportunity to meet with former President Trump today. Instead, Trump met with the working-class members of the UAW today and urged them to press UAW leadership to endorse him for president, saying it was the best way to get the best deal for the working-class members. "All cars are going to be electric in a short period of time — 10 years, they talk about. But they want to do it sooner, and that will put the American autoworker out of business entirely," Trump said. "You can make a good deal on your hourly wage." But in two years you may have a job at all because of the EV push. "It's not sustainable… And for the consumer it's no good, because they don't go far enough and they're very expensive." In line with his policy proposal to curb the EV mandates to keep the U.S. auto industry thriving, Trump concluded the key to slowing Biden-caused inflation will be "drill, baby, drill."



September 27: Fox News: San Francisco's mayor announced plans to require drug testing for all welfare recipients
Democratic San Francisco Mayor London Breed on Tuesday unveiled a plan to require anyone receiving welfare to comply with mandatory drug testing and treatment programs amid growing pressure to get ahold of the city's homeless and fentanyl crises . Announcing the proposal with Supervisor Matt Dorsey, a recovering addict and former spokesperson for the police department Breed said the new initiative would require individuals with substance use disorders who want to access county-funded cash assistance to be enrolled in treatment and services. "San Francisco is a city of compassion, but also a city that demands accountability," Breed said in a statement. "We fund a wide range of services, and we want to help people get the care they need but under current state law, local government lack tools to compel people into treatment. This initiative aims to create more accountability and help get people to accept the treatment and services they need."

September 27: The Washington Examiner:
Senator Manchin circulates senate dress code proposal to undo the "Fetterman policy"
The petition Sen. Joe Manchin (D-WVA) has reportedly been circulating to reverse the recent relaxation of the Senate dress code calls for men to wear a coat, tie, and long pants on the Senate floor. Manchin has been circulating the petition after Majority Leader Chuck Schumer (D-NY) directed the Senate's Sergeant at Arms to stop enforcing the formal dress code traditionally upheld in the upper chamber earlier this month. "Senators are able to choose what they wear on the Senate floor. I will continue to wear a suit," Schumer said in a statement regarding the move. Fetterman's usual uniform is the likely inspiration for this move, as the senator—who suffered a stroke during his 2022 campaign and received recent inpatient treatment for clinical depression—has frequently been voting from the edge of the Senate floor, holding a thumbs up or down to indicate his vote. But not all Democrats are in agreement with the move. Manchin, for one, has been courting colleagues for their support of the two-page measure "Show Our Respect To the Senate Resolution," or the SHORTS resolution.


September 27: The Daily Caller:
Biden rushes to beat Trump to UAW picket line while former Obama advisor calls it a mistake
Joe Biden rushed to the picket line to join the striking United Auto Workers (UAW) in Detroit, Michigan, on Tuesday, one day before former President Donald Trump planned to address former and current union workers in the city. Biden's announcement (September 22) was seen as an effort to out-trump Trump while negotiations continued to stall. On September 18th, Trump revealed he would travel to Detroit, MI instead of attending Wednesdays second GOP debate. He announced he would be meeting with plumbers, electricians and autoworkers currently or previously part of the UAW. Meanwhile, a former adviser to former President Barack Obama blasted Biden for joining striking members of the United Auto Workers (UAW) Tuesday. "For him to be going on a picket line is outrageous," Steve Rattner, who was the "auto czar" during the Obama administration, said in an interview. "There's no precedent for it. The tradition of the president is to stay neutral in these things. I get the politics. The progressives all said, 'We don't want a mediator; we want an advocate.' And he bowed to the progressives, and now he's going out there to put his thumb on the scale. And it's wrong." The union seeks a four-day work week and a 36% salary increase over five years. Biden endorsed the union's demand for the pay increase even though the UAW has criticized his efforts to promote electric vehicles which has turned out to be a big loss for the automakers because car buyers are, by and large, not interested in purchasing them.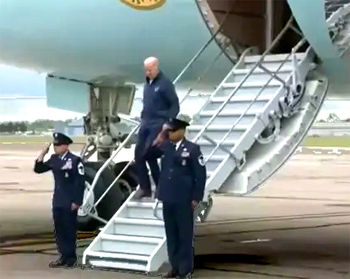 September 26: Fox News:
Biden nearly stumbles exiting Air Force One hours after efforts exposed to prevent more falls
Joe Biden nearly took a tumble down the stairs while getting off Air Force Once in Michigan on Tuesday, hours after it was exposed that his campaign team was making efforts to prevent him from taking a spill in public during the election season. Among other steps taken to keep Biden from falling was the change to have him use the 15-step ramp on the aircraft instead of the larger stairway usually used by presidents. The 80-year-old president had just landed in Detroit when he disembarked from the jumbo jet at Detroit Metro Airport. Around the eighth step, Biden was seen slipping before quickly correcting his balance and continuing down the steps. Earlier this year, the White House physician diagnosed Biden with "significant spinal arthritis." Since then, he has had multiple tripping incidents that have many people questioning his age and whether he is fit to serve as president. To prevent another embarrassing fall, Axios reported Tuesday, Biden's team is making a conscious effort to have him wear tennis shoes and limit stair climbs.

September 26: One America News Network: FTC sues Amazon for monopolistic practices
On Tuesday, the FTC and the 17 state attorneys general accused Amazon of illegally maintaining its monopoly power to "inflate prices, degrade quality, and stifle innovation for consumers and business." The states that joined the FTC lawsuit were Connecticut, Delaware, Maine, Maryland, Massachusetts, Michigan, Minnesota, New Jersey, New Hampshire, New Mexico, Nevada, New York, Oklahoma, Oregon, Pennsylvania, Rhode Island, and Wisconsin. "Our complaint lays out how Amazon has used a set of punitive and coercive tactics to unlawfully maintain its monopolies," FTC Chair Lina Khan said in a statement. "The complaint sets forth detailed allegations noting how Amazon is now exploiting its monopoly power to enrich itself while raising prices and degrading service for the tens of millions of American families who shop on its platform and the hundreds of thousands of businesses that rely on Amazon to reach them."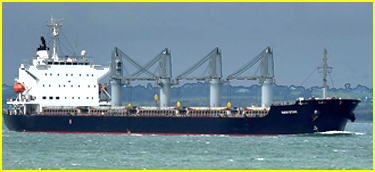 September 26: Sky News: Seven fully laden cargo ships leave Odesa, enter the Black Sea through temporary humanitarian corridor
Seven ships have left Odesa through the temporary humanitarian corridor in the Black Sea, Dmytro Pletenchuk, spokesman for the Ukrainian armed forces has said. During a briefing, Pletenchuk said: "That is, seven out of seven successful cases. Two entered, seven left. "Five vessels are those that were here before the start of the full-scale invasion. Accordingly, this process continues. "We are doing everything to ensure the safety of the area where ships are in our territorial waters." After Russia invaded Ukraine last year, Moscow closed off the Black Sea ports from one of the world's biggest suppliers of grain, in what Kyiv and its Western backers called an attempt to use global food supplies as blackmail. In July 2022, the ports were reopened under a deal brokered by the United Nations and Turkey that allowed Russia to inspect ships for arms. But Moscow quit the deal a year later and reimposed the blockade, saying its demands for better terms for its own food and fertilizer exports were being ignored.

September 25: WBIR Fox 10: Biden Admin moves to deport Christian family while welcoming millions of illegals to the USA
Originally from Germany, the Romeike family fled to the U.S. after being fined approximately $9,000 for homeschooling their children in their mother country. Initially, an immigration judge found the Romeike family's asylum claim appropriate. But Obama Department of Justice appealed the decision and the U.S. Board of Immigration Appeals revoked the family's asylum status. Since the family moved to the U.S. in 2008 two of their adult children have married U.S. citizens and they have had two more children born in the country, automatically making them U.S. citizens as well. "Our oldest children were in school in the German public schools, and their personality literally changed," Romeike said. "We wanted to help them to grow up in what they believed in, and what we believe in and not get basically indoctrinated with something we don't want." Then two weeks ago, an immigration agent asked his family to return in four weeks, with German passports, and to prepare to self-deport. With the push from the Biden Administration to essentially allow all comers to cross the U.S. southern border illegally, they are pushing to deport this Christian family which has been living in America legally for fifteen years.

September 25: The Daily Caller: Federal Appeals Court to rehear case that could devastate Biden Admin's censorship regime
The Fifth Circuit Court of Appeals agreed Monday to consider expanding its injunction barring the Biden administration from coercing or significantly encouraging social media companies to censor speech to include other entities it initially excluded. The three federal judges who ruled earlier this month that the White House, Surgeon General, CDC and FBI violated the First Amendment agreed Monday to the plaintiff's request that they rehear the case and consider extending the injunction to other agencies, which they previously said the district court "erred" in including. The plaintiffs requested the court reinstate the injunction to include the Cybersecurity and Infrastructure Security Agency (CISA) and State Department officials, along with reinstating portions of the district court's injunction preventing government officials from collaborating with the private-sector partners including the Election Integrity Partnership and Virality Project.

September 25: Fox News: Reporters pile on frustrated Biden press secretary over plans for Biden to join the UAW picket line
Reporters at Monday's White House press briefing piled on press secretary Karine Jean-Pierre over Joe Biden's decision to join the United Auto Workers (UAW) on the picket line Tuesday amid their strike against the Big Three car manufacturers. During the briefing, an increasingly frustrated Jean-Pierre pushed back as multiple members of the media questioned why Biden would be picketing alongside the union members if the administration's position was to avoid getting involved in the negotiations between the companies and the UAW. One reporter asked if Biden's decision to picket meant he supported the demands of the union, such as a 40% pay increase and a shorter work week.

September 24: Sky News:
Russia lost top naval commanders in Sevastopol missile strike, Ukraine says
Ukraine has reported that its missile strike on the headquarters of Russia's Black Sea fleet in Crimea hit a gathering of senior naval officials, causing casualties among top commanders and resulting in dozens of deaths and injuries. The missile assault was launched by Kyiv on Friday morning, targeting the fleet situated in the port city of Sevastopol in Crimea, which is currently under Russian occupation. Kyrylo Budanov, Ukraine's intelligence chief, revealed to Voice of America that Kyiv's assault on the Black Sea Fleet resulted in a reported nine fatalities and 16 injuries. He added that Alexander Romanchuk, a Russian general overseeing forces on the critical southeastern front, was in a severely critical condition following the attack. The Russian defense ministry initially reported the casualty count from Friday's strike on the Black Sea Fleet headquarters as one service member killed. Meanwhile, the Ukrainian military disclosed their air force carried out a total of 12 strikes on the Black Sea Fleet headquarters, specifically targeting areas with a concentration of personnel, military equipment and weaponry. They reported hitting two anti-aircraft missile systems and four Russian artillery units during the operation.

September 24: The Epoch Times: NJ Congressman to run against Menendez in Dem. primary after bribery indictment announced
Congressman Andy Kim (D-NJ) has announced he is seeking to run in 2024 for the senate seat of incumbent Bob Menendez. Menendez, who is up for reelection in 2024, was recently indicted on bribery charges. Amid mounting calls for him to resign, the Senator said Friday he would not do so. However, he stepped down from his position as the chair of the Senate Foreign Relations Committee.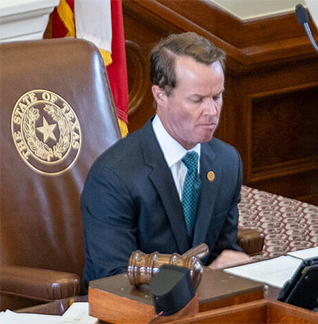 September 24: Texas Scorecard:
Texas GOP Executive Committee calls
upon Speaker Phelan to resign (58-2)
In 58-2 vote, the Republican Party of Texas approved a resolution calling on Texas House Speaker Dade Phelan to resign. The resolution was approved during the State Republican Executive Committee meeting in Corpus Christi on Saturday, and cites Phelan's embrace of the failed impeachment against Attorney General Ken Paxton as well as his appointment of Democrats to leadership positions. Cited were his pressuring of House members to vote for the impeachment and his continuing to defend of his actions; the appointment of nine Democrats to chair key House committees; and his slow walking or ignoring key GOP initiatives (i.e., prioritizing border protection measures during the regular legislative session).




September 24: News Max:
Washington Post buries poll results showing Trump leading Biden
Trump drew a majority 52% support among registered voters in a hypothetical head-to-head matchup versus Biden, whose support has sunk to just 42% in the latest left leaning Washington Post-ABC News poll. The Post's report Sunday morning said other polling might be more accurately showing the electorate's support for Biden as closer to a "virtual dead heat." "The Post-ABC poll shows Biden trailing Trump by 10 percentage points at this early stage in the election cycle, although the sizable margin of Trump's lead in this survey is significantly at odds with other public polls that show the general election contest a virtual dead heat," the left leading Washington Post story read. "The difference between this poll and others, as well as the unusual makeup of Trump's and Biden's coalitions in this survey, suggest it is probably an outlier." Notably, Trump was leading by 6 points among registered voters in May, too (49%-43%). While Trump leading Biden in a poll by double digits is unique, if not headline news in the Post, ABC News did not mention Trump leading Biden by 10 points among registered voters until the 19th paragraph, first mentioning Biden trails by 9 among U.S. adults (51%-42%) in paragraph 11.

September 24: The Washington Examiner:
First hearing scheduled for Biden impeachment
House Republicans plan to hold their first hearing on the impeachment inquiry into Joe Biden on Thursday, and they are aiming for a number of other behind-closed-doors interviews and depositions in the days and weeks to follow. The hearing, titled "The Basis for an Impeachment Inquiry of President Joseph R. Biden, Jr.," will be conducted by the House Oversight Committee and focus on "constitutional and legal questions" related to allegations Biden was improperly involved in his son Hunter Biden's business dealings. The committee has not publicly confirmed witnesses for the hearing yet. Chairman James Comer's (R-KY) office also said last week he planned to subpoena bank records of two of the president's immediate family members, his son Hunter Biden and brother James Biden. Comer, alongside two other chairmen, Reps. Jim Jordan (R-OH) and Jason Smith (R-MO), are leading the impeachment inquiry into claims that Joe Biden used his authority as vice president for his and his son's personal financial gain. They are also looking into allegations from Internal Revenue Service whistleblowers that the Justice Department extended preferential treatment to Hunter Biden as it investigated him for tax and other crimes, leading key statutes of limitations to run out.


September 23: One American News Network:
Gov. Newsome (D-CA) vetoes "gender identity" bill
Governor Gavin Newsom has vetoed a California Bill that would allow parents to lose custody of their children if they refused to accept their gender identity. On Friday, Newsom vetoed AB 957, which the Assembly had approved on a party-line vote of 57-16. The governor wrote his veto message that the bill's approach could be used "to diminish the civil rights of vulnerable communities." Moreover, a court, under existing law, is required to consider a child's health, safety, and welfare when determining the best interests of a child in these proceedings, including the parent's affirmation of the child's gender identity," Newsom's message read. "For these reasons, I cannot sign this bill." The bill was introduced by Democrat Assemblywoman Lori Wilson in hopes that parents will "affirm their children" in their gender identity saying "our duty as parents is to affirm our children." Newsom stated that he appreciated the "passion and values" by Wilson and that he shares a "deep commitment to advancing the rights of transgender Californians, an effort that has guided [his] decisions through many decades in public office."

September 23: News Max: Trump; "Nobody" attended Biden's UN speech
Republican front-runner and former President Donald Trump took to Truth Social on Tuesday to comment on Joe Biden's "surrender" speech before the United Nations General Assembly in New York. "Biden just finished his surrender ('speech') at the United Nations, and nobody, despite all we give them, showed up. No respect for America any longer!" Trump said. Indeed, French President Emmanuel Macron and U.K. Prime Minister Rishi Sunak skipped the assembly, leaving the U.S. as the sole member out of five permanent members of the U.N. Security Council to actually attend. "While Sunak and Macron have an excuse, I do think it is telling that they are absent," Richard Gowan, U.N. director for the International Crisis Group, said. India's Prime Minister Narendra Modi also did not attend. Chinese President Xi Jinping also skipped, as he did last week's G-20 in India. Russian President Vladimir Putin didn't attend either. In his speech, Biden appealed to the world leaders who did attend — including Ukrainian President Volodymyr Zelenskyy and the Russian ambassador to the U.N. ¬ — to stand with Ukraine against Russia's invasion. "Russia believes that the world will grow weary and allow it to brutalize Ukraine without consequence," Biden said. "If we allow Ukraine to be carved up, is the independence of any nation secure?"

September 23: Rasussenreports.com: Weekly review of polls
In surveys last week, this is what America told Rasmussen Reports:
(1) 45% of those surveyed approve of the job Joe Biden is doing.
(2) More than two-thirds of American voters are worried that their country is turning into a police state [a tyrannical government that engages in mass surveillance, censorship, ideological indoctrination, and targeting of political opponents]
(3) A quarter of Democratic voters favor Robert F. Kennedy, Jr. in their party's primary, and many would vote for Kennedy if he ran as a third-party candidate in 2024.
(4) Concerns remain high over the integrity of elections with most voters worried that cheating could be a factor in next year's election. And
(5) If the 2024 election proves to be a rematch between Biden and Trump, many voters are open to voting for a third-party challenger.

September 22: Fox News:
Biden handed major legal defeat over drilling in the Gulf of Mexico
A federal court struck down the Biden administration's last-minute restrictions on an upcoming offshore oil and gas lease sale in a ruling late Thursday evening. Judge James Cain of the Western District of Louisiana granted a preliminary injunction request from plaintiffs — the State of Louisiana, industry association American Petroleum Institute (API) and oil companies Chevron and Shell — to block the Bureau of Ocean Energy Management (BOEM) restrictions on Lease Sale 261. The lease sale spanning millions of acres across the Gulf of Mexico is slated for next week. Cain ruled the federal government must proceed with the lease sale by Sept. 30 under its original conditions. As a result of a July settlement with environmental groups, BOEM removed about six million acres from the sale and imposed various restrictions on oil and gas vessels associated with the leases auctioned to protect the Rice's whale species found in parts of the Gulf of Mexico. "The court observes that plaintiffs have demonstrated substantial potential costs resulting from the challenged provisions," Cain wrote in his decision. "While the government defendants largely focus on the acreage withdrawal and dynamics of the sale itself, many of plaintiffs' alleged hardships arise from the vessel restrictions."

September 22: News Max:
McCarthy; There is still time to pass a short-term spending bill
House Speaker Kevin McCarthy (R-CA) said Friday he thinks it's still possible to push forward a partisan short-term stopgap in the House bill next week. "We've got members working, and hopefully we'll be able to move forward on Tuesday to pass these bills," McCarthy told reporters at the Capitol. He signaled his preference for avoiding a closure, but the small minority of conservative Republican members in the House will have a major say in whether a short-term extension is possible, and what will be in it. "I still believe if you shut down, you're in a weaker position," he said. "You need the time to fund the government while you pass all the appropriations bills," McCarthy said. He reportedly believes the conservative Republican "hold outs" will cave when they face the final crunch of an actual shutdown. However, if the House had been doing its job all along, all 12 appropriation measures would have been passed by the House by July of this year. As it is, only one has been passed by the House. [See related story]

September 22: iHeart Media/KTRH Houston:
Menendez (D-NJ) and wife indicted on bribery charges
The Justice Department announced today that New Jersey Senator Bob Menendez and his wife, Nadine, were indicted on bribery charges. Menedez and his wife are accused of receiving cash, gold bars, a luxury car, payments toward a home mortgage, and other benefits in exchange for helping enrich local New Jersey businessmen and the Egyptian government. Prosecutors allege that overall, Menedez received hundreds of thousands of dollars in bribes. The indictment also claims that Mendez "promised to and did use his influence and power and breach his official duty to recommend that the President nominate an individual for U.S. Attorney for the District of New Jersey who Menendez believed could be influenced by Menendez with respect to the federal prosecution of Fred Daibes," a wealthy New Jersey developer. This is the second time Menendez has been indicted during his term in office.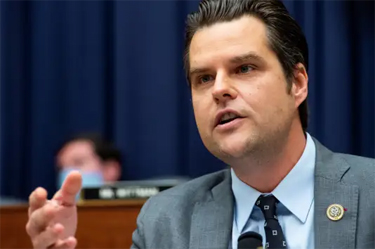 September 22: News Max:
Matt Gaetz (R-FL); The House is trying to undo Speaker McCarthy's failures
Rep. Gaetz, said Friday that House Republicans are racing against the clock on the budget crisis to "correct" the "failures" of House Speaker Kevin McCarthy (R-CA) whom he's been openly critical of for some time. "The issue is Kevin McCarthy purposefully backed us up against the wall where government funding was running out, and we hadn't passed single-subject spending bills," Gaetz said. "So, we're now trying to do work to correct the failures of Kevin McCarthy. Thursday at 3 p.m., while we're here trying to hammer this stuff out, Kevin McCarthy sent everyone home. This is not the French work week. We've got only a few legislative days left before the country runs out of money and you've got Kevin McCarthy quite literally punting while we're trying to move the ball forward. So, I give him no credit for this movement. It has happened in spite of him, not because of him, and we're going to have to address his leadership after we get through this government funding crisis." "Here's what it looks like: reviewing single-subject spending bills where agencies of government have to stand before us and defend their budget without all being lumped together," he continued. "Since 1997, this country has been governed by either a continuing resolution or an omnibus bill, and what those two things have in common is that every disparate agency that's in government is subjected to just one up or down vote to fund the whole thing or not fund the whole thing. That is unserious, we have moved away from that…" [See Related Story]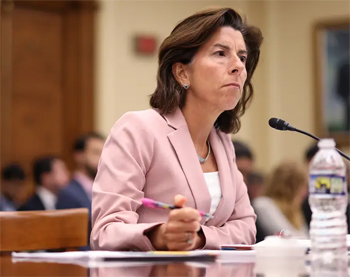 September 22: The Epoch Times:
Commerce Secretary testifies before Congress on China's advanced chips
The United States has seen no evidence that Chinese manufacturer Huawei can make advanced smartphone chips "at scale," Commerce Secretary Gina Raimondo told lawmakers on Sept. 19. Huawei recently launched the Mate 60 Pro phone that some analysts described as a "milestone" for China, spotlighting a 7-nanometer chip built domestically by China's top chipmaker, Semiconductor Manufacturing International Corp. Beijing has hailed the new device as Huawei's "triumphant return" four years after the United States moved to cut off the firm's access to essential chipmaking technologies. Raimondo acknowledged she was "upset" upon hearing about China's technological breakthrough during her trip to the country last month.

September 21: The Epoch Times:
Will the SCOTUS consider whether Trump can be on the ballot in 2024
By October 9th the U.S. Supreme Court will make a decision on whether to take up a case on whether former President Donald Trump can be disqualified from running for office based on an interpretation of the 14th Amendment after a long-shot GOP presidential candidate filed a lawsuit. Castro claimed in his petition that the former president should be disqualified due to the Jan. 6, 2021, Capitol breach, invoking allegations that Trump partook in an insurrection against the U.S. government even though none of the multiple indictments of the former president have included charges of insurrection. Castro's initial suit was dismissed in June by U.S. District Judge Aileen Cannon, who is also overseeing the classified documents case brought about by the federal government against President Trump. Castro has claimed that as a Republican candidate, President Trump appearing on the New Hampshire ballot impedes his capacity to get small-dollar donations. Federal Election Commission records show that he has raised zero dollars and gave his own presidential campaign $20 million.

September 21: The Washington Times:
House scrambling to pass spending measures before government default
House Republicans are still scrambling to put together a package of spending measures with fresh cuts in lieu of making progress on stopgap spending legislation to prevent a partial government shutdown on Sept. 30. Word of the package comes as House Speaker Kevin McCarthy failed for the second time this week to advance a procedural vote for the annual defense spending bill, which is considered by many to be a layup vote for conservatives. Time is running out for lawmakers to do something before the government partially shuts down. There are only nine calendar days left before the Sept. 30 deadline.

September 21: The Epoch Times:
UAW President files complaint with NLRB against Senator Tim Scott (R-SC)
United Auto Workers (UAW) President Shawn Fain has filed a complaint with the National Labor Relations Board against Sen. Tim Scott (R-S.C.), alleging violations of federal labor law. Fain's complaint centers on remarks made by Mr. Scott concerning striking workers, which the union boss argues encroached upon workers' rights. The dispute comes after Scott, a contender for the 2024 GOP presidential nomination, was questioned about the ongoing UAW strike during a campaign event in Iowa earlier this week. Mr. Scott commended former President Ronald Reagan's actions in 1981 when he terminated thousands of federal employees who had initiated a strike. "I think Ronald Reagan gave us a great example when federal employees decided they were going to strike," he said. "He said, you strike, you're fired. Simple concept to me to the extent that we can use that once again."


September 21: The Washington Times:
Fourth IRS official discloses "roadblocks" against charging Hunter Biden
A fourth IRS official has told Congress about roadblocks that now-special counsel David Weiss faced last year in attempting to bring charges against Hunter Biden outside his home district of Delaware. Darrell Waldon, the former IRS special agent in charge of the agency's Washington field office, told the House Ways and Means Committee in a closed-door interview earlier this month about a number of challenges he witnessed during his two years on the case, according to a transcript of the interview.


September 20: The Daily Caller: Dems, freak out over Trump's plan to visit striking auto workers
Former President Donald Trump's plan to visit United Auto Workers (UAW) members who are striking in Detroit, Michigan, is causing some Democrats close to the White House to freak out and think that the Biden campaign needs to "step up," according to a Politico report. Trump is expected to skip the second GOP Presidential debate on Sept. 27, instead planning to speak with current and former UAW members in Detroit. The move has reportedly caused Democrats close to the White House to worry that the former president's 2024 campaign strategy may be more sophisticated than in the past. "Trump scooped us. Now if we announce we're going, it looks like we're just going because of Trump," a national Democratic strategist said. "We waited too long. That's the challenge." The UAW began its strike shortly after its contract with automakers expired on Sept. 14. The union is demanding a whopping 46% pay raise over five years and a shortened work week while asking to be paid for a 40-hour work week. Some Democrats close to the White House said the move is viewed as a "cynical ploy" to earn the support of striking UAW members. One union worker said that "[Trump] actually has people who know what they're doing. He boxed Biden in. It was kinda genius."

September 20: Rassmussen Reports:
Many Democrats say they would consider voting for RFK, Jr. as third party candidate
A quarter of Democratic voters favor Robert F. Kennedy Jr. in their party's primary, and many would vote for Kennedy if he ran as a third-party candidate in 2024. The latest Rasmussen Reports national telephone and online survey finds that 57% of Likely Democratic voters would vote for Joe Biden in the 2024 Democratic primaries, while 25% would vote for RFK Jr. Many of the RFK voters indicated they might be willing to vote for him if he decided to run as a third-party candidate.

September 20: The New York Post: Rep. Thomas Massie rips AG Merrick Garland over Jan. 6 informants: 'You may have just perjured yourself'
Rep. Thomas Massie (R-KY) accused Attorney General Merrick Garland on Wednesday of lying during a House Judiciary Committee hearing about his knowledge of federal law enforcement activities during the Jan. 6, 2021, Capitol riot. Massie previously tangled with Garland in October 2021 over the same issue, questioning whether undercover FBI agents were present at the storming of the Capitol. At the time, Massie
showed video footage of then-Arizona Oath Keepers president Roy Epps, who had urged protesters on the eve of the "Stop the Steal" rally "to go into the Capitol" — but had never been charged. On Wednesday, Garland told Massie and other members of the House Judiciary Committee that he had no knowledge of federal involvement on Jan. 6 — despite an FBI official testifying in June that "a handful" of confidential human sources were there. "That was your answer to a question to me two years ago, when I said how many agents or assets of the government were present on January 5 and January 6, and agitating in the crowd to go into the Capitol and how many went into the Capitol," Massie recounted. "Can you answer that now?"

September 20: The Washington Examiner:
AG Garland on the hot seat before House Judiciary
House Judiciary Committee Chairman Jim Jordan (R-OH) accused the Department of Justice of "unequal application of the law" during his opening remarks at a hearing Wednesday, setting the stage for a contentious afternoon as lawmakers confront Attorney General Merrick Garland. Jordan said, "Americans believe that today in our country there is unequal application of the law, and they believe that because there is." The chairman, first criticized the attorney general for appointing David Weiss as special counsel in the case against Hunter Biden and highlighted concerns with special counsel Jack Smith's two historic indictments of former President Donald Trump. Jordan pointed to a now-failed plea deal between special counsel Weiss and Hunter Biden, noting that a federal judge who raised issues with the plea deal found the deal to be abnormally broad. Garland appointed "the guy who let all that happen," Jordan observed. Garland in his opening remarks made one of his first and most direct objections to Republicans' accusations, saying, "Our job is to help keep our country safe. ... There is not one set of laws for the powerful and one for the powerless."

September 20: Sky News: Russian losses significantly increased in recent days
Russian losses have "significantly increased" in western Zaporizhzhia in recent days, according to the Institute for the Study of War (ISW). The US-based thinktank said the Russian military "likely struggles with a lack of available combat effective units that the Russian command is willing to laterally redeploy to this sector of the front." The ISW's analysis also said both Russian and Ukrainian sources "credited superior Ukrainian combat coordination, more precise artillery fire, and stronger electronic warfare systems for recent Ukrainian advances south of Bakhmut amid continued discussions of significant Russian losses in the area."

September 19: Fox News: Local Washington state mayor calls. 911; complaining about people gathering petition signatures outside Walmart
A state of Washington mayor said she's being harassed after audio from her 911 call to report a group of "far right-wing" petition signature gatherers at Walmart surfaced. There's some far right-wing petitioners at Walmart and they don't—they're not leaving," Yakima Mayor Janice Deccio can be heard saying in a 911 call from Sept. 3. "Walmart has asked them repeatedly to do so, and the police have not taken them off the premises." Activists were gathering signatures on six Washington ballot initiatives relating to taxes, parental rights and police pursuits over the Labor Day weekend. In the 911 call, the dispatcher and a supervisor can be heard telling Mayor Deccio the petitioners have a right to gather signatures on private property under state law and that Walmart would need to obtain a court order to stop them. "Gathering signatures for ballot measure petitions is a constitutionally guaranteed practice in the State of Washington," according to the Washington Secretary of State's office, which acknowledges the law does not clearly spell out to what extent businesses or other private property owners can exclude petitioners.


September 18: The Texas Scorecard: Medina county, GOP, censures house, impeachment manager, Andrew Murr
Republican State Rep. Andrew Murr (R-Junction)has been censured by another county in the house district he represents for "opposing the core principles of the Republican Party." Murr represents House District 53, northwest of San Antonio. He chairs the House General Investigating Committee, which brought impeachment charges against Texas Attorney General Paxton, who was acquitted by the Texas Senate this past weekend. The Medina County GOP (in Murr's district) has censured the representative for his role in the rushed impeachment process, as well as for his vote for House Speaker Dade Phelan who appointed Democrats to key committee chairmanships in the Texas House. They also highlighted his votes against school choice legislation. Murr also voted against SJRes 35 which would have amended the Texas constitution mandating voters in Texas by U.S. citizens. Other GOP executive committees within Murr's district have also censured him.

September 18: WJBK Detroit:
Trump trumps President, scheduling meeting with striking United Auto Workers first
Former President Donald Trump will be coming to Detroit to speak to striking United Auto Workers on Sept. 27 according to a person familiar with his plans said Monday to the Associated Press. The visit to Detroit - which has not been officially confirmed by Trump or the UAW - means he will skip the upcoming second Republican Primary Debate to be held that same night at the Ronald Reagan Presidential Library in Simi Valley, California. If Trump does so, it puts him out front of President Biden in personally reaching out to the union and its workers. In recent days, Trump has been leaning hard into the strike, painting himself as sympathetic to the workers and accusing Biden of trying to destroy the car industry by expanding electric cars and other green energy policies.

September 18: The Washington Examiner:
US federal judge hears arguments for removing the Georgia case to federal court
A federal judge during a Monday hearing was skeptical about former Trump administration Justice Department official Jeffrey Clark's bid to move his Georgia election subversion case to federal court. Clark argues he was operating in his official capacity at the DOJ's environmental division and in an acting capacity at the civil division when he sent a letter to Georgia officials raising concerns of mass election fraud. Prosecutors claim Clark knew the letter he sent included a false statement, also saying that Clark's superiors at the DOJ told him it was a lie and that he lacked authority to make fraud allegations. Harry MacDougland, an attorney for Clark, countered that the DOJ had already been looking into fraud claims before Clark's involvement in the matter. "The Rubicon had already been crossed," MacDougald said, according to the Associated Press. Unlike his co-defendant Mark Meadows, Clark avoided taking questions from prosecutors and was not even present for the Monday hearing. Meadows, the former White House chief of staff, took the stand last month before Jones in an effort to have his case removed to federal court. He testified during an all-day hearing on Aug. 28, but Jones denied his request on Sept. 8, prompting Meadows to appeal.

September 18: The Epoch Times:
Former speaker Pelosi responsible for January 6 after turning down request for security
Former President Donald Trump is accusing Rep. Nancy Pelosi (D-CA) of being primarily responsible for the Capitol breach on Jan. 6 as she turned down his offer of deploying 10,000 soldiers prior to the incident. "I offered 10,000 people to the mayor of Washington D.C. and Nancy Pelosi … and they turned it down flat," President Trump said in a Sept. 17 interview. "Nancy Pelosi, who was then the House speaker, "was in charge of security. She turned down 10,000 soldiers. If she didn't turn down the soldiers, you wouldn't have had January 6th."

September 17: The Washington Examiner:
Speaker McCarthy; Hunter Biden will be subpoenaed
House Republicans leading the charge over the investigation into Joe Biden, and his son, will subpoena Hunter Biden, House Speaker Kevin McCarthy said, noting the timing would be in accordance with the facts. "Hunter Biden will get subpoenaed, but when is the appropriate time? Do you do it because television wants it?" McCarthy said during an interview on Fox News. He noted it wasn't his role to be filing any subpoena at the younger Biden or anyone in the investigation, noting he lets 'committees do their work." The House Speaker announced last week the opening of an impeachment inquiry into the president. Republicans who lead three key House committees are joining forces to investigate the matter, which includes the House Ways and Means Committee, the House Committee on Oversight and Reform, and the House Judiciary Committee. McCarthy made the decision in order to look into allegations related to business dealings by the younger Biden and whether his dad had any involvement in the foreign business dealings. The formal investigation was initiated without a vote on the House floor. The move was seen as an effort to galvanize vocal Republicans who have been calling for a more formal investigation into Joe Biden as part of their negotiations to help McCarthy secure the speakership.


September 17: Fox News: US Senate will no longer enforce its dress codes on the Senate Floor
The U.S. Senate will no longer enforce a dress code for members of the upper house elected by those they serve. "However, others entering the chamber must comply with the dress code. Coats/ties for men. Business attire for women," Chad Pergram, the Senior Congressional Correspondent for Fox News tweeted. Senate Majority Leader Chuck Schumer (D-NY) quietly sent the directive to the Senate's Sergeant at Arms, Axios reported. The change allows Senator John Fetterman (D-PA) to continue wearing his trademark "hoodies and gym shorts" while "working" for Americans. Fetterman was previously praised for "turning heads" and "redefining fashion in the stuffy Senate" during his recovery following a six-week stay at Walter Reed National Military Medical Center, where he was treated for "clinical depression" and "fitted for hearing aids for hearing loss that had made it harder for him to communicate." The senator even found a "workaround" to the legislative body's dress code rules. "He votes from the doorway of the Democratic cloakroom or the side entrance, making sure his 'yay' or 'nay' is recorded before ducking back out."

September 17: Sky News:
Update on Ukraine; More attacks on Russian targets in Crimea and Ukraine takes back another village from Russian forces
Explosions and shooting heard across the Crimean city of Sevastopol today are reportedly the result of a joint operation between Ukraine's GRU and the navy. News reports say that on Sunday evening a powerful explosion rang out in the central part of temporarily occupied Sevastopol. It is not clear if such an operation has taken place, or is still underway - as the report is unverified but locals in the Crimean city report hearing multiple explosions and shooting. There have been earlier reports that the Crimean bridge had been closed to traffic, although it is not clear if the events are linked just yet. Meanwhile Russia reports two drones have been downed in Crimea in the last few hours. Meanwhile to the east, Kyiv claims it has retaken Klishchiivka, another village near the symbolic city of Bakhmut, doing so 48 hours after it liberated the village of Andriivka. "Klishchiivka was cleared of the Russians and liberated," Alexander Syrskyi, commander of Ukraine's ground forces has said. Additionally, Ilya Yevlash, the head of the press service of the Eastern Group of the Armed Forces of the Ukrainian Armed Forces, told the Suspilne news agency that the village had been taken, with video and images circulating reportedly showing soldiers there celebrating and holding Ukrainian flags. The village is just under 5 miles from the city of Bakhmut - with Andriivka, less than two miles away from the city, having been recaptured by Ukrainian forces. The Russia government is denying any of this has happened.

September 17: News Max: Morris; The point of the Gag Order is to put Trump in jail
The goal behind the gag order sought on Donald Trump is to put the former president behind bars, said political consultant Dick Morris. "This entire Fulton County charade has one goal and that is to put Trump in jail," Morris said. "And the way they're going to do it is by making these outrageous charges against him, putting a biased left-wing judge in charge whose husband was a member of the Black Panthers and who's a radical, radical left-wing prosecutor. ... Obviously, running a political campaign you can't be under a gag order. "You have to talk about the issues, which Donald Trump does famously and forthrightly. If he does that now, it's going to land him in jail and we will have an image of the president of the United States — a former president and a candidate for president — who will literally be campaigning from inside a jail cell," he added. "And that will graphically illustrate to the American people how low this left-wing government has gotten in the way they are persecuting this man." Special counsel Jack Smith on Friday asked U.S. District Judge Tanya Chutkan for a narrow gag order on Trump in the criminal case accusing the former president of attempting to undo the results of the 2020 election, according to a court filing. "The defendant has an established practice of issuing inflammatory public statements targeted at individuals or institutions that present an obstacle or challenge to him," Smith said in a filing in U.S. district court. If the court goes along with establishing a gag order, it is expected Trump's legal team will appeal the decision all the way to the Supreme Court claiming election interference and violation of his first amendment free speech rights.

September 16: The Epoch Times:
New Mexico voters organize to void gun control laws enacted in the state
A grassroots movement is challenging six laws passed in the New Mexico state legislature that its organizers say threaten their communities, infringe upon parental rights, and compromise the election process. "People are starting to realize that this is not the state that they grew up in," Larry Marker, an independent oil and gas producer who is a part of the group that initiated the Referendum Project said. The nonpartisan Referendum Project's mission is supported by Article IV, Section 1 of the state constitution, which gives citizens the right to "reserve the power to disapprove, suspend and annul any law enacted by the legislature, except general appropriation laws; laws providing for the preservation of the public peace, health or safety; for the payment of the public debt or interest thereon, or the creation or funding of the same, except as in this constitution otherwise provided; for the maintenance of the public schools or state institutions and local or special laws."

September 16: Sky News: Is Russia planning to attack Ukraine's facilities this winter?
Russia knows where to hit Ukraine's energy infrastructure, after all, they built it! Military expert Sean Bell reports that between October last year and March, Russia launched wave after wave of cruise missile and drone attacks on Ukrainian energy infrastructure. The Russians used the air-launched AS 23a Kodiak cruise missile for many of these attacks and since April this year, Russia has reduced dramatically its use of these missiles while ramping up their production. The UK MoD suggests that the Russians are increasing their stockpiles of these cruise missiles in preparation for a resumption of attacks on Ukrainian infrastructure this coming winter. Russia knows where the key energy infrastructure nodes are as they were all built in the Soviet Union era. However, as a result of last year's sustained attacks on the Ukrainian power grid, the locals have become more resilient and developed work-arounds. And the increasingly effective Ukrainian air defense systems will undoubtedly be focused on protecting critical national infrastructure. Despite the hardship, the sustained Russian attacks on the Ukrainian population have yet to undermine morale - indeed, evidence suggests that this has simply served to stiffen Ukrainian resolve.

September 16: The Washington Times:
Hunter Biden's indictment just might be expanded
Hunter Biden 's indictment on gun charges may be just the start of legal troubles that could become an increasing threat to his father's reelection bid. Federal prosecutors indicted the president's son Thursday on three felony charges tied to possessing a firearm while using narcotics. The charges carry a combined maximum prison sentence of 25 years, but the president's son could face even more jail time for tax fraud and foreign lobbying charges linked to the elder Joe Biden 's time as vice president. Prosecutors in a July hearing signaled they could expand their investigation further to determine if the president's son should be prosecuted for violating the Foreign Agents Registration Act or FARA. Hunter Biden raked in millions of dollars in foreign business deals, in part, ex-business associates said, by leveraging his father's clout as vice president. Those actions may open him to prosecution for failure to register as a foreign agent — a law that has landed multiple Trump associates in prison.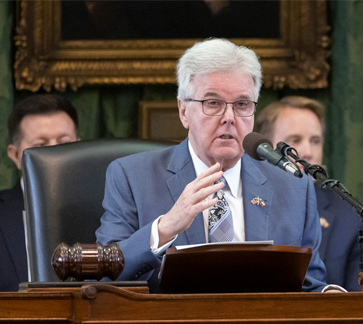 September 16: Texas Scorecard:
Texas Senate acquits AG Paxton of all charges, wants audit of House expenditures
The Texas Senate, today, acquitted Attorney General Ken Paxton of all charges included in the Texas House's impeachment. Meanwhile Lt. Gov. Dan Patrick had strong words for the House who brought the charges forward. Patrick, who presided over the proceedings, had been silent on the merits of the case until after the decision. Once it was final, Patrick offered comments that blasted the House's process in an effort to ensure it didn't happen again. "In the past, the target of the investigation was notified and invited to attend with counsel and given the opportunity to cross examine witnesses that were placed under oath before testimony was taken. At the conclusion of past House investigations, the evidence was laid out for weeks for House members to evaluate before they took their vote on articles of impeachment," said Patrick. In contrast, House members were given 48 hours' notice before their vote impeach Paxton in May. "In the next regular session, we must amend the Texas Constitution on the issue of impeachment, because the way the constitution is currently written allowed this flawed process to happen this year.," said Patrick. "Any testimony given in a House impeachment investigation must be given under oath and the target must be allowed to be present with a lawyer to cross examine the witnesses. Otherwise, people can say anything without any accountability or need to be truthful because there is no threat of perjury." House witnesses were notably not put under oath when they talked with investigators earlier this year. "Millions of taxpayer dollars have been wasted on this impeachment. 31 Senators and a large Senate staff that made this trial possible have put their family life, jobs, and businesses on hold for 3 months after being here already from January to June," Patrick added as he called for a full audit of taxpayer money spent by the House on the investigation. "An impeachment should never happen again in the House like it happened this year," he concluded.

Meanwhile there have been calls for Speaker Phelan to resign. State Representative Brian Harrison (R) said, "Instead of securing the border, passing school choice, banning COVID mandates, fixing our grid and energy market, reining in emergency executive powers, cutting spending, ending property taxes, deregulating our economy, or stopping communist governments from buying Texas land, the Speaker of the House prioritized the impeachment of a recently re-elected Attorney General who has proven he is up to the most important task of our time: fighting the out of control federal government, which seeks to destroy our rights, our freedoms, our liberties, our state sovereignty, and the Constitution," said Harrison. "For that reason, in addition to his appointment of liberal Democrats to chair powerful committees and his presiding over the House while clearly unable to execute the duties of his office, I am calling on Speaker Dade Phelan to step down immediately," he said. Speaker Phelan has been censored by several county GOP executive committees including one in his home district in southeastern Texas.

September 15: News Max: Turley; Five things to know about impeachment of Joe Biden
Law professor and Constitutional scholar Jonathan Turley, has said he does not believe that a case for impeachment has yet been made against Joe Biden, maintaining there is "clearly a need for a probe into a growing array of allegations facing [Biden]." Turley suggested there are five things needed to be considered. First, there needs to be evidence that Joe Biden lied to the public for years in denying knowledge of his son's business dealings. "Hunter Biden's ex-business associate, Tony Bobulinski, has said repeatedly that he discussed some dealings directly with Joe Biden." Second, we know that more than $29 million was paid to the Bidens by foreign sources, including figures in China, Ukraine, Russia, and Romania. There is no apparent reason for the multilayers of accounts and companies other than to hide these transfers. Third, specific demands were made on Hunter, including dealing with the threat of a Ukrainian prosecutor to the Ukrainian energy company Burisma, where Hunter was given a lucrative board position. Five days later, Joe Biden forced the Ukrainians to fire the prosecutor. "Fourth, Hunter repeatedly stated in emails that he paid his father as much as half of what he earned. And Fifth, there is evidence of alleged criminal conduct by Hunter that could be linked to covering up these payments, from the failure to pay taxes to the failure to register as a foreign lobbyist. What is not established is the assumption by many that Joe Biden was fully aware of both the business dealings and any efforts to conceal them. Turley said the inquiry "may not result in the impeachment of [Joe] Biden, but it will result in greater clarity. Indeed, it is that very clarity that many in Washington may fear the most from this inquiry."


September 15: iHeart Media/KTRH Houston: UAW goes on strike against the three major US automakers
The United Auto Workers union announced its workers are going on strike against the "Big Three" automakers, General Motors, Ford, and Stellantis. It is the first time in history that workers for the three automakers went on strike at the same time. Just after midnight on Friday, workers at a GM plant in Wentzville, Missouri, a Stellantis plant in Toledo, Ohio, and a Ford plant in Wayne, Michigan, walked off the job. Workers at other plants will continue to work without a contract. The targeted strike currently involves about 13,000 of the UAW's 145,000 workers, but union officials said more workers will walk off the job the longer the strike lasts. The big sticking point in the negotiations is pay, with workers demanding a 40% increase over four years. Workers are also fighting to regain many of the benefits they lost in the last negotiations when the automakers were struggling financially. "We didn't want to be here. We want a fair agreement. We want fair economic and social justice for our members. That's what this is all about. And it's a shame," Shawn Fain, the union's president said.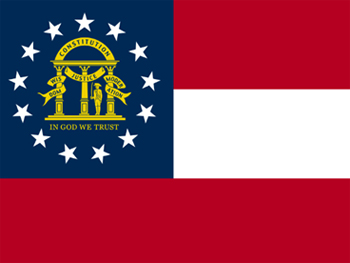 September 15: Rasmussen Report:
Most Georgia voters think Trump prosecution is unfair
The prosecution of former President Donald Trump by Fulton County District Attorney Fani Willis is unfair, according to a majority of Georgia voters, most of whom have concerns about the integrity of elections in their state. A new telephone and online survey by Rasmussen Reports finds that 56% of Likely Georgia voters believe it is likely Trump is being unfairly prosecuted by DA Willis, including 39% who say it's Very Likely. Thirty-seven percent (37%) don't think it's likely Willis is unfairly prosecuting Trump, including 28% who say an unfair prosecution is Very Unlikely.


September 14: The Daily Caller: Hunter Biden indicted on three felony counts
Joe Biden's son Hunter, has been indicted on felony gun charges in Delaware, according to a partially redacted court filing by Department of Justice (DOJ) special counsel David Weiss. According to the indictment Biden was indicted Thursday on three counts for providing false statements and knowingly possessing the gun while he was addicted to drugs, in connection with the acquisition of a Colt Cobra revolver in October 2018. According to the defendant information sheet, he faces a maximum prison sentence of ten years for the first and third offenses, with the second offense holding a maximum of five years. Meanwhile, Hunter and his dad are embroiled in accusations of influence peddling while his dad was Vice President, accusations which are backed up by data on Hunter's laptop, former associates, and numerous whistle blowers.

September 14: Fox News:
Key GOP lawmakers respond to indictment of Hunter Biden
House Oversight Committee Chairman James Comer said Thursday indicting Hunter Biden on federal gun charges is a "very small start," while calling on Special Counsel David Weiss to "investigate everyone involved" in the Biden family's alleged "fraud schemes and influence peddling." Comer's comments come shortly after Biden was indicted on federal gun charges out of Weiss' investigation. Biden was charged with making a false statement in the purchase of a firearm; making a false statement related to information required to be kept by a federal firearms licensed dealer; and one count of possession of a firearm by a person who is an unlawful user of or addicted to a controlled substance. If convicted the President's son could face years of jail time, assuming his dad doesn't pardon him.

September 14: Texas Scorecard:
Prosecution and Defense teams rest after eight days in Paxton Impeachment trial
Both the prosecution and defense have rested their case in the Senate's impeachment trial of Attorney General Ken Paxton, signaling a coming conclusion to the procedure which has lasted for eight days. On Wednesday night, Rusty Hardin—a lawyer for the prosecution—accidentally rested the House case early after interviewing a witness. Thursday's defense presentation was focused on several current employees of the Office of the Attorney General who provided perspective on the impeachment charges levied against Paxton. Austin Kinghorn, the associate deputy attorney general for legal counsel that replaced "whistleblower" Ryan Vassar, refuted claims that the office put together a "sham investigation" after a group of former employees went to the FBI and accused Ken Paxton of illegal activity. Kinghorn, who read the report multiple times, said he saw nothing wrong with it. He said would have reported his concerns if he had. Grant Dorfman, the deputy first assistant attor¬ney general, echoed that same sentiment. Both sides will be given one hour to present closing arguments when the Senate reconvenes at 9 a.m. on Friday. Senators will then be given the opportunity to deliberate before making their decision. The prosecution needs 21 senators, or a two-thirds majority, to remove Paxton from office.


September 14: The Washington Examiner:
Justice Alito temporarily pauses order restricting Biden Admin's social media contacts
Supreme Court Justice Samuel Alito paused an order restricting the Biden administration's communications with social media companies. Alito's temporary hold on a federal judge's July 4 ruling comes after the Justice Department asked the high court to stay the decision, arguing it infringes on the First Amendment rights of government officials and impedes their duties. The government's response is due by September 22nd. The lawsuit, Missouri v. Biden, was filed last year by then-Missouri Attorney General Eric Schmitt and Louisiana Attorney General Jeff Landry, claiming the federal government colluded with social media companies such as Twitter and Meta to suppress the freedom of speech.

September 14: The Washington Times:
GA judge blocks DA Willis' request to have Donald Trump tried in October
Former President Donald Trump and 16 co-defendants in the Georgia election interference case will not go to trial in October, a state judge ruled Thursday in a stunning legal loss for Fulton County District Attorney Fani Willis. Fulton County Superior Judge Scott McAfee ordered that the 17 defendants will not be tried alongside lawyers Kenneth Chesebro and Sidney Powell on Oct. 23. Judge McAfee said severing the cases was a "procedural and logistical inevitability," adding that it was possible that "additional divisions" may be required later. The judge's one-page order didn't set a new trial date for Trump or his 16 co-defendants. He did spell out a timeline that would mean they wouldn't head to trial until at least December. Under the Judge's order, pretrial disputes with the 17 severed cases should be resolved by the end of the year. He also ordered discovery to start by Oct. 6. Although Judge McAfee ordered pretrial motions to be filed by Dec. 1, he did not schedule a hearing on those requests, possibly pushing back a trial until January. The Fulton County Democrat DA wanted to require all 19 original defendants to stand trial together claiming separate trials would create a strain on the judicial system. All of the defendants have pleaded not guilty to all the charges.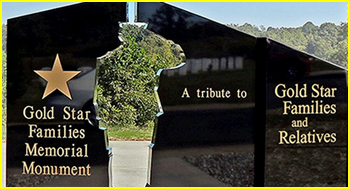 September 13: One American News Network: Trump held a private meeting with gold star families from the US's botched Afghanistan withdrawal
According to a report former President Donald Trump hosted the Gold Star families of the 13 U.S. service soldiers who died in the suicide bombing at the Kabul Airport in 2021. "Trump was way more than I expected," said Christy Shamblin, the mother-in-law of Sergeant Nicole Gee. "The contrast is stark with [Joe Biden who] we met at Dover." The 45th president "knew so much about the event, the kids, Bagram and who made decisions… He was a normal human and made eye contact, answered every question, even the uncomfortable ones," Shamblin continued. Trump reportedly surprised everyone by spending several additional hours with them after their meeting, during which he signed photographs of their children. Another mother of a slain soldier, Paula Knauss Selph, sobbed as she watched Trump write the same words that she frequently used to tell her son Ryan on a framed photograph of him: "You are My Hero."

September 13: The Washington Free Beacon: Pentagon taps disinformation researcher who applauded censorship of Biden laptop story
The Biden administration has tapped a researcher who applauded Twitter for censoring stories about Hunter Biden's laptop to "proactively respond" to international disinformation campaigns. The Defense Department in May inked a contract with a tech firm run by Lisa Kaplan, a disinformation researcher who said pre-Musk Twitter's decision to block links to the New York Post's October 2020 story about the troubled first son was a "good move." On Twitter and in the press at the time, Kaplan applauded what she called the social media giant's "efforts … to address disinformation, making it so that people can't share a link known to be false." Kaplan's support for the censorship of a legitimate news story could raise concerns about the reliability of her work for the Pentagon.

September 12: News Max:
Blackburn (R-TN); A new Axis of Evil of concern to the US
Sen. Marsha Blackburn said Tuesday the new "axis of evil" of China, Iran, North Korea, and Russia is a top concern for the United States (or at least should be). In the backdrop of North Korean Leader Kim Jong Un meeting Russian President Vladimir Putin in Vladivostok, she warned viewers of those working to overthrow U.S. global hegemony. "We should be paying close attention to this," Blackburn stressed. "And, of course, with Kim Jong Un going to Russia and meeting and looking at where they can partner. Of course, you think about Ukraine. ... You think about the Indo-Pacific and those islands nations – about Taiwan, about South Korea." It has been rumored that North Korea is looking at options for selling Russia much needed ammunition and weaponry in exchange for food for their citizens.

September 12: Sky News:
What could Kim Jong Un give Russia that it doesn't already have?
Vladimir Putin will attempt to get ammunition from his meeting with Kim Jong Un, defense analyst Professor Michael Clarke has said. Offering his analysis of the approaching meeting between the two leaders, Clarke said North Korea will attempt to get grain and food out of the meeting while Russia will look for ammunition. "Around a quarter of North Korea's population is said by the UN to be starving and the other three quarters are at subsistence levels," he said. "So, they certainly need food and oil." Clarke said the Russian army had probably used between 8-11 million artillery rounds so far in the war. "They need ammunition and that's what they will get out of it," he added. "The war of course just goes on absorbing more ammunition." The defense analyst also said the Russian army was moving its troops and amassing men near Kharkiv for a "big counter push"

September 11: News Max:
Van Jones (CNN); Dems are "Terrified" over Biden running again
CNN analyst and Democrat activist Van Jones said Sept. 7 that Democrats are starting "whispers" about the issue of President Joe Biden's age in the upcoming 2024 race. "I think a lot of these Democrats look at these [recent poll] numbers and say the 'whispers' [about Biden's age] are finally showing up in this data," Jones said on CNN. "People are talking behind their hand. They worry about Joe Biden. He is like the grandpa that you love, you believe in, you owe a lot [to], but you start to wonder. Would you give this grandpa a high-stress job for six more years, or would you want something else for him." A September 7th CNN poll found that 74% say that Biden, 80, does not have "the stamina and sharpness to serve effectively as president," with only 26% saying he is up for another term. The number has increased 7 percentage points since March, when 67% of people believed he does not have those capabilities for the presidency, and from 51% in November 2019, the data showed. The poll shows overall 61% disapproval in the way Biden is performing his duties as president, leaving him with only 39% of voters approving of his performance in the job.

September 10: News Max:
Group sues after NM Governor suspends right to carry a gun in Albuquerque in public
New Mexico Gov. Michelle Lujan Grisham's (D) emergency order suspending the right to carry firearms in public in and around Albuquerque drew an immediate court challenge from a gun-rights group Saturday, as legal scholars and advocates said they expected. The National Association for Gun Rights and Foster Haines, a member who lives in Albuquerque, filed documents in U.S. District Court in New Mexico suing Lujan Grisham and seeking an immediate block to the implementation of her order. The governor, said the 30-day suspension, enacted as an emergency public health measure, would apply in most public places, from city sidewalks to parks. She said state police would be responsible for enforcing what amount to civil violations and carry a fine of up to $5,000. Bernalillo County District Attorney Sam Bregman, who once served as a Democratic party leader and was appointed by Lujan Grisham, on Saturday joined Albuquerque Mayor Tim Keller and Police Chief Harold Medina saying they wouldn't enforce the order. "As an officer of the court, I cannot and will not enforce something that is clearly unconstitutional," said Bregman, the top prosecutor in the Albuquerque area. "This office will continue to focus on criminals of any age that use guns in the commission of a crime."

September 10: News Max:
Rep. Hill; We shouldn't repeat Pelosi's mistakes if we impeach Joe Biden
The House should not "repeat the mistakes" that Democrats made with their impeachment inquiries into former President Donald Trump when considering whether to do the same to Joe Biden, Rep. French Hill said. The Arkansas Republican said, "We don't want to repeat the mistakes we think that [former House Speaker] Nancy Pelosi made by prematurely moving to impeachment during the Trump administration." Hill said he believes that neither House Oversight and Accountability Chair James Comer (R-KY) nor House Judiciary Committee Chair Jim Jordan (R-OH) have "even remotely completed" the probes into the foreign business dealings of the Biden family. "I don't believe they've even remotely completed their work on the kind of detailed investigations and quality work that Speaker [Kevin] McCarthy is expecting both those committees to produce before someone goes to, you know, an impeachment activity," Hill said. However, McCarthy (R-CA) has indicated that the House could hold a vote to start an impeachment inquiry as soon as this month, despite hesitation from some Republican moderates. Comer and other Republicans argue that such a move would give them more tools with which to investigate. This also comes as Rep. Marjorie Taylor Greene (R-GA) pledges that she won't vote for government funding without an impeachment inquiry as the threat of a government shutdown looms at the end of this month.

September 9: Fox News: Alito "schools" Senate Democrats on unfounded demands
Justice Samuel Alito on Friday flatly rejected demands from Senate Democrats that he recuse himself from an upcoming Supreme Court case, calling their argument invalid. In an August 3 letter, Democrats led by Sen. Dick Durbin (D-IL) urged Chief Justice John Roberts to "take appropriate steps" to ensure that Alito recuse himself from Moore v. United States. The demand was made because Alito had sat down for a Wall Street Journal interview with opinion journalist David B. Rivkin, a practicing attorney who is a lawyer in the case. "This argument is unsound," Alito wrote in an unusual statement added to a list of Supreme Court orders. "There is no valid reason for my recusal in this case." Democrats on the Senate Judiciary Committee have been highly critical of Alito and the rest of the court for failing to adopt an ethics code, following reports of undisclosed paid trips taken by Justice Clarence Thomas and, on one occasion, by Alito. The committee approved an ethics code for the court on a party-line vote, though it is unlikely to become law.

September 9: The Epoch Times:
5th Circuit; Biden Admin likely violated 1st Amendment on social media censorship
The 5th Circuit Court of Appeals ruled on Friday that several Biden administration officials had likely breached the First Amendment by pressuring social media companies to moderate or take down content they deemed problematic. But the three-judge panel of the New Orleans-based 5th U.S. Circuit Court of Appeals narrowed much of an injunction issued by a Louisiana judge that restricted Democratic administration from communicating with social media companies. The court said the White House, Surgeon General, Centers for Disease Control and Prevention (CDC), and the FBI "likely coerced or significantly encouraged social media platforms to moderate content" in violation of the First Amendment.

September 9: The Washington Examiner:
House race in RI; Republican looking for upset this November
Rhode Island voters have selected former Democratic White House staffer Gabriel Amo and Republican political newcomer Gerry Leonard to compete in the special election to represent them in the US House; one is due to be selected to serve in this November's election. The primary elections, which were held Tuesday, introduced both men to the national stage, where they will seek to win a seat left vacant by former Congressman David Cicilline (D-RI) who retired earlier this year. Amo is favored to win the predominantly blue district. Rhode Island, famously a small state, only has two congressional districts.

September 9: The Jerusalem Post:
Leaders announce multinational rail and port deal linking Middle East and South Asia
Global leaders announced a multinational rail and ports deal linking the Middle East and South Asia on Saturday on the sidelines of the G20 summit in New Delhi. According to reports, both Israel and Saudi Arabia will be involved in the project, although the exact details regarding their roles have yet to be published. Saudi state media reported on Saturday afternoon that they had signed the memorandum of understanding with the US to develop a protocol that aims to build an intercontinental green corridor. The transit corridor, which would connect Asia and Europe through Saudi Arabia by railway, aims to facilitate the transfer of renewable electricity and clean hydrogen via cables and pipelines, a statement carried by state media said.

September 8: The Washington Examiner:
Trump files motion to move 14th amendment case to Federal court
Former President Donald Trump filed a motion on Friday requesting that his 14th Amendment case in Colorado be moved from state to federal court. The Citizens for Responsibility and Ethics in Washington filed a lawsuit in district court in Denver, Colorado, on Wednesday on behalf of Republicans and independent citizens who believe the former president should be disqualified from the 2024 presidential ballot in the state under the 14th Amendment. Legal counsel for Trump said in a notice of removal "There is an urgent public interest in promptly resolving whether Trump is constitutionally eligible to serve as president in advance of the approaching primary election."


September 8: The Epoch Times:
US DOC vows to protect national security, amid Huawei chip breakthrough
The U.S. Department of Commerce has vowed to protect national security in the wake of China's reported breakthrough in manufacturing a 7-nanometer chip without access to advanced equipment. "Let's be clear: export controls are just one tool in the U.S. government's toolbox to address the national security threats presented by the PRC. The restrictions in place since 2019 have knocked Huawei down and forced it to reinvent itself—at a substantial cost to the PRC government," a Commerce Department spokesperson said in an emailed statement. The spokesperson added that the department is working on obtaining the "character and composition" of the purported 7-nanometer chip. We are continually working to assess and, when appropriate, update [the Export Administration Regulations] based on the dynamic threat environment, and we will not hesitate to take appropriate action to protect U.S. national security," the spokesperson said. Huawei Technologies Co. recently launched a new smartphone model. Although Huawei has been mum about technical specs, teardowns by research firm Techinsights confirmed that Huawei's Mate 60 Pro uses a 7-nm chip made by state-backed Semiconductor Manufacturing International Corporation (SMIC), Communist China's largest chip maker. China hailed Huawei's latest move as a "triumphant return" and a defeat of U.S. export controls.


September 8: Breitbart News:
Biden to cancel Alaskan oil and gas leases issued under Trump
Joe Biden's Department of Interior (DOI) said it would cancel the oil and gas leases issued in the latter days of President Trump's administration. Biden has said he would move to protect roughly 19.6 million acres in the Arctic National Wildlife Refuge (ANWR) for polar bears and caribou even though some experts contend the oil industry and wildlife can cohabit the same area and not negatively impact wildlife. Trump issued the Alaska Industrial Development and Export Authority (AIDEA) seven leases right before Biden's inauguration. The move is part of a larger strategy by which Biden has moved to cancel oil and gas exploration on public lands.

September 8: The Daily Caller:
Democrat leaders have growing concerns amid inability to take in more illegal aliens
Amid an influx of migrants, Democratic leaders in New York and Chicago are saying they feel ghosted by Joe Biden. Throughout the last few months, several Democrat-run states and cities have become overwhelmed with migrants, often lacking enough shelter and resources to take the individuals in. Despite some action from the Biden administration, leaders feel as if it has not responded to their calls for help. "No communication [from the White House ] whatsoever," Democrat Chicago Alderman Raymond Lopez said. "I actually sent a letter to the White House asking for the President to address this matter when he was here a few months ago. My understanding is that even with multiple talks regarding the Democratic National Convention, the topic of migrant asylum seekers has never once come up in conversation with our mayor and the President, or other high-level Democratic Party leaders."

September 7: The Galveston County Daily News:
Speaker McCarthy needs backbone in order to cut federal spending
A cadre of members, led by Chip Roy (R-TX), are threatening to do just that if McCarthy fails to hold the line on reducing spending. If McCarthy faulters it is clear his Speakership will be in jeopardy. This small number of members gave him pass on the debt ceiling debate earlier this year even though they weren't happy about his surrender to the Administration, but it seems they're not likely do to so with the appropriations bills. If McCarthy wants to keep his position, he will need to get some backbone and start cutting back on our out-of-control spending.

September 7: The Washington Examiner:
Appeals court allows Texas to keep its floating barriers in the Rio Grande
Thursday's order could prevent the Lone Star State from immediately having to begin moving the buoys to the river bank. Gov. Greg Abbott (R-TX) announced on Wednesday his intent to appeal the decision, stating a he would take the legal battle to the Supreme Court if needed. The buoys are one of several strategies that Abbott has used to prevent immigrants from arriving along the southern border, including placing coils of razor wire along the river. One of the unconfirmed allegations stated that Texas authorities were ordering troopers to push migrant children back into the river and deny water to migrants in extreme heat.

September 7: One America News Network:
Wisconsin GOP threatens to impeach liberal Supreme Court Justice
On Thursday, liberal Justice Janet Protasiewicz joined others on the bench for her first hearing in Madison. Her first official appearance as the state's newest justice comes as Republicans threaten impeachment. The move serves as the state GOP's last effort to stop the court's new 4-to-3 liberal majority, which is expected to toss out Republican-drawn congressional maps and overturn the state's 1849 abortion ban. Republicans want Justice Protasiewicz to recuse herself from redistricting cases because during her campaign she said that the state's current maps are "unfair" and "rigged," and they further argue she's already prejudged the case. On Wednesday, Wisconsin Democrats launched a campaign against Protasiewicz's impeachment and said the move is a threat to democracy. Republicans also pointed out Protasiewicz received nearly $10 million from the Wisconsin Democrat Party.


September 7: Fox News: Chicago's Ohare airport used as a migrant shelter as the crisis worsens and overwhelms the city
Chicago leaders are facing backlash over hundreds of migrants being housed at O'Hare International Airport, one of the nation's busiest airports. Chicago reporter William Kelly discussed what the city has been experiencing as a result of the influx of migrants. More than 400 migrants are reportedly being housed in a section of the airport, hidden from public view behind black curtains, up from 31 at the beginning of August. Kelly said the airport is one of only 18 migrant shelters in Chicago and that homeless Americans are no longer allowed to stay at the airport. The city previously struggled with an influx of homeless people at the airport but initiated a crackdown earlier this year after then-Mayor Lori Lightfoot faced criticism "Mayor Johnson campaigned as the people's mayor. Sadly, the people are telling me that he's the migrants' mayor," said Kelly. Kelly said he does not think the same security and background checks that Americans go through at airports apply to migrants. Meanwhile, the city continues to struggle with crime and to recover from the coronavirus lockdowns.

September 6: The Washington Times: More emails show Biden's involvement with Hunter's Ukraine energy post at time of corruption probe
Vice President Joe Biden took a call in 2015 from Ukrainian energy firm executives seeking help in thwarting a corruption investigation on the same day he signed off on talking points written by his son's business partner that aimed to tamp down media interest in Hunter Biden's lucrative job on the company's board. The Dec. 4, 2015, email from Hunter Biden's business associate Eric Schwerin was sent to the vice president's assistant, Kate Bedingfield, and provided "quotes" for Biden to use in response to media inquiries about his son's job on the board of Ukrainian energy company Burisma Holdings. Bedingfield replied to Schwerin later that day that "VP signed off on this." The vice president's assistant provided quotes four days later to The New York Times in response to a story that called into question Biden's "credibility" fighting corruption in Ukraine while his son served on Burisma's board. Bedingfield and Schwerin exchanged the emails on the same day that Hunter Biden called his father from Dubai. According to former business partner Devon Archer, Hunter Biden put his father on the phone with Burisma CEO Mykola Zlochevsky, who was seeking help from Washington to shake off a state corruption investigation.


September 6: The Daily Caller:
Idalia blew into town and now exotic flamingos are all over the US!
ALERT! The United States is being invaded… by flamingos! Florida and the Caribbean — these are the places you envision when you think about flamingos. You're not thinking about some town in Ohio that you've never heard of. But the residents of Waynesville can now say they've had flamingos in the area. And not the ones at the zoo — we're talking about wild exotic flamingos. Jerry Lorenz, who is Audobon Florida's state director of research, says that ever since Hurricane Idalia came through, they've been loaded with reports of flamingo sightings from around Florida, Georgia, Virginia, the Carolinas, Texas, Kentucky, Tennessee and, of course, Ohio. And the sightings are still rolling in.

September 6: Fox News: Hunter Biden expected to be indicted in the near future
Hunter Biden is expected to be indicted on a federal gun charge by the end of September, Special Counsel David Weiss' team told U.S. District Judge Maryellen Noreika on Wednesday. Noreika had set Wednesday as a deadline to hear from both sides about how to move forward on the diversion agreement that would have allowed Biden to avoid jail time for a felony charge of lying on a federal form when purchasing a firearm in 2018. The expected charges come after an original plea agreement collapsed in July. Hunter was expected to plead guilty in July to two misdemeanor tax counts of willful failure to pay federal income tax as part of a plea deal to avoid jail time on a felony gun charge.

September 6: The Washington Examinee: Weiss may testify despite DOJ roadblocks
With three weeks until the date U.S. Attorney David Weiss, now a special counsel, might have testified to Congress, the question of whether he'll appear at all remains open. But the Justice Department has already blocked other witnesses from complying with congressional subpoenas in House Republican investigations into the Biden family's business dealings, likely signaling roadblocks ahead for the House inquiry. However, if the House opens an impeachment inquiry on Joe Biden, then Weiss may be compelled to appear even over DOJ objections. Negotiations between the House Judiciary Committee and the Justice Department over how and when Weiss will appear before Congress, if at all, are still underway. The Justice Department has not yet pulled the plug on a planned appearance by Weiss this fall. Whether that appearance would involve Weiss delivering testimony at a public hearing or sitting for a transcribed interview behind closed doors is so far unclear. Congressional investigators typically prefer to speak with such witnesses in closed-door settings, where staff experts lead the questioning and the interviews tend to yield more useful information.

September 5: Fox News: Hunter partied with elites on your tax dollars
Hunter Biden attended at least six U.S. state dinners during the Obama and Biden administrations, including four when he was chairman of his now-defunct investment firm and two while being federally investigated over his business dealings with the firm. Meanwhile Joe Biden has shown no signs of trying to distance himself from his embattled son, appearing alongside him in recent months during multiple public events despite Hunter's legal troubles, including taking him on an official state trip to Ireland in April. On June 22, just two days after it was announced Hunter and federal prosecutors had struck a plea deal, which has since fallen apart, the first son was seen hobnobbing among Washington's elite during a state dinner for Indian Prime Minister Modi at the White House.

September 5: News Max:
Use of 14th amendment to try and ban Trump from running is a "trick"
Trump is saying states that are trying to use the 14th Amendment to disqualify him from the 2024 ballot of staging a "trick" to give victory to Joe Biden in 2024. "Almost all legal scholars have voiced opinions that the 14th Amendment has no legal basis or standing relative to the upcoming 2024 Presidential Election," Trump said Monday night. "Like Election Interference, it is just another 'trick' being used by the radical left communists…" because their candidate is incapable of winning in a Free and Fair Election," he added.

September 4: The Washington Times:
Senate to take a first crack at attempting to avoid a government shutdown
Battles over government spending levels, the impeachment of Joe Biden, aid to Ukraine and border security will be at the forefront for Congress as the Senate returns to work on Tuesday and the House next week, with lawmakers aiming for a short-term funding measure to avoid a partial government shutdown. There are less than four weeks before the Sept. 30 deadline for lawmakers to agree on a stopgap spending measure, while work proceeds more slowly on funding the government for the next fiscal year. Neither the House nor the Senate want a government shutdown but sadly it appears the House will not be able to move all twelve appropriation bills in time to avoid a short-term extension. [Our sources in Washington tell us the House will be looking at a short-term extension at the current level of spending through December.] The Democrat-controlled Senate is expected to balk at House initiatives to return to 2022 spending levels while some conservative House members want to cut spending beyond that level. Meanwhile, Senate Democrats are pointing the finger at Republicans claiming they will be responsible for any shutdown.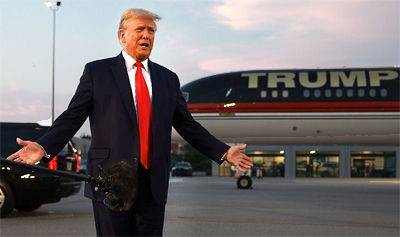 September 4: The Daily Caller:
Two Top Dems support removing Trump from the 2024 ballot based upon dubious grounds
Two top Democrats backed on Sunday the theory that former President Donald Trump could be disqualified from running under the 14th Amendment, Axios reported. Representatives Adam Schiff (D-CA) and Tim Kaine (D-VA) backed the idea that Trump could be blocked from the 2024 ballot under Section 3 of the 14th Amendment, which maintains that anyone who "engaged in insurrection" cannot hold elected office. But as Fox News reported the argument for the Disqualifications Clause does not hold water, according to multiple legal experts. Senior legal fellow Hans von Spakovsky at the Heritage Foundation noted "In 1872, they [the Congress] passed . . . the Amnesty Act, and it removed the Section three disqualification, with certain exceptions, including anybody who had served in two of the Congresses just before the Civil War, and members of the military, for example, who had been in the Union Army and had served the Confederacy." Then, "In 1898, Congress passed a second amnesty act that completely got rid of all of those exceptions. So, the Disqualification Clause, it's gone. It's not valid anymore," Spakovsky concluded. The Free Speech For People, a left-wing Democrat-aligned group, sent letters to secretaries of state in key 2024 states last week claiming Trump should be removed from the ballot. Meanwhile, Shiff, who has been shown to often be less than truthful, said on MSNBC that the disqualification provision "fits Donald Trump to a T."

September 4: Breitbart News: Vast majority of Americans say "Bidenomics" just isn't working and the economy is getting worse
A Wall Street Journal poll shows a super-majority of voters have negative views of the U.S. economy and disapprove of Joe Biden's handling of the issue. The Journal describes this as a "stark warning to the 80-year-old incumbent ahead of the 2024" election. According to the poll, sixty-three percent of American registered voters say the economy's strength is "not so good" or "poor." Just 32% say the economy is "good" and only five percent say the economy is "excellent." Biden has been attempting to win over Americans to a more favorable view of his performance on the economy, claiming that positive developments are the result of what he calls "Bidenomics." There has been some improvement in the public's view of the economy this year. In December, 67% had negative views of the economy and in October this was as high as 72%. A year ago, the public's view of the economy was close to what it is currently.

September 3: The Washington Examiner:
Schiff, who often cannot tell truth from falsehood, says there may well be a government shutdown, he may have gotten this one right
Congressman Adam Schiff (D-CA) predicted the United States federal government will shut down next month due to GOP hardliners. House Speaker Kevin McCarthyt (R-CA), who had to compromise with conservative GOP members to ensure he received the speaker's gavel, [See column: "No Red Wave"] is facing a similar situation where the House Freedom Caucus can exert their power in numbers, though the California Republican has urged his colleagues to back a short-term spending deal to avoid an Oct. 1 shutdown. Schiff, with whom McCarthy has frequently butted heads, told former Biden White House press secretary Jen Psaki on Sunday, "I fear that we are on a path to government shutdown because there are enough members of the Republican conference who want it and Kevin McCarthy will do whatever it takes to remain speaker one more day or one more week. That's his sole motivation." Actually, it's not that the conservative members of the GOP conference want a shutdown, what they want to do is to cut increasing federal spending. [See a related column on funding the federal government]. The Senate and the House will reconvene early this month with a tight timeline to resolve major differences over funding the government before the shutdown could begin. They will have to work together to pass a short-term spending bill that postpones the fight until potentially early December.

September 3: The Washington Times:
Ukraine says Russia is trying to provoke a worldwide food crisis
Ukrainian officials on Sunday accused Moscow of trying to "provoke a food crisis" after the Russian military launched drone strikes against a key port in the Odesa region. The attacks on Ukraine's Reni seaport saw Russia reportedly launch at least 25 Iranian-made loitering drones at the facility along Ukraine's Black Sea coast. Ukrainian officials said 22 of those drones were shot down. Two people were injured in the attack, which lasted more than three hours, officials said.

September 3: Sky News: Ukraine moves to replace its Defense Minister
Ukrainian President Volodymyr Zelenskyy has said tonight he would ask parliament this week to dismiss Defense Minister Oleksii Reznikov and to replace him with Rustem Umerov, head of Ukraine's main privatization fund. The announcement, made in his nightly video address to the nation, sets the stage for the biggest shakeup of Ukraine's defense establishment during the war. Reznikov, who was appointed defense minister in November 2021, played a pivotal role in securing substantial Western military aid to support the war effort. But he has faced persistent allegations of corruption within his ministry, which he has characterized as baseless smears. "I've decided to replace the Minister of Defense of Ukraine. Oleksii Reznikov has been through more than 550 days of full-scale war," Zelenskyy said. "I believe the ministry needs new approaches and other formats of interaction with both the military and society as a whole." The approval of the new defense minister must go through parliamentary channels, and it is anticipated that a majority of Verkhovna Rada lawmakers will endorse this change. President Zelenskyy expressed his confidence that parliament will give the green light to Mr Umerov's appointment. Mr Umerov, a 41-year-old former legislator of Crimean Tatar descent, has been at the helm of Ukraine's State Property Fund since September 2022 and has been actively involved in delicate wartime negotiations, including those related to the Black Sea grain deal.

September 3: The Post Newspaper: America's Diminishing "Reserve Currency" Status
America, particularly in the last two years, chose paths that will diminish the role as the world's reserve currency. With this comes significantly less power to influence the world toward true economic freedom. Our worth is likely to diminish with it, yet it may also force us toward a more responsible fiscal policy, self-sufficiency, and less reliance on the rest of the world. But if it doesn't, it will come with a price including less wealth. Past decisions have consequences. As we approach a major presidential election next year, may this nation chart a better direction than it has been following for the last couple of years.

September 2: The Washington Examiner:
DNC to invest millions in an attempt to stop flip of the Virginia state legislature
Joe Biden has directed the Democrat National Committee to invest over $1 million in Virginia ahead of the state's legislative races, where the majority of both chambers is up for grabs. According to the Washington Post, Biden asked the DNC this week to pour the money into the race to combat Gov. Glenn Youngkin's (R-VA) historic investment in the races. The DNC will invest an additional $1.2 million into the race, bringing the total investment up to $1.5 million. The election is on Nov. 7 and will determine whether Virginia will be able to enact conservative priorities. They currently have a slim majority in the House, and Democrats have a narrow majority in the Senate. Youngkin has devoted a significant amount of money and time this year trying to expand that majority in the House and attempting to win the Senate.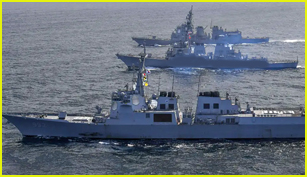 September 2: The Daily Caller:
South Korea, Japan and the US are ratcheting up tug-of-war over influence in WestPac
Competition between the U.S. and China is taking shape across a swath of islands that have an outsized strategic importance for America, experts say. A recent pact expanding the U.S. Coast Guard's ability to ward off disruptive Chinese activities around Palau, an archipelago of atolls and islands in the western Pacific Ocean and former U.S. territory, is the latest in a series of agreements aimed at giving the U.S. open access to the Pacific. As China expands its own malign brand of policing power and dangles white elephant economic projects before developing Pacific partners, the impetus for America to woo Palau and countries like it is greater than it has been in recent memory, experts say. "You cannot maintain our policy in Taiwan and our policy in Korea without being able to have free and open access to the Pacific running through these islands," Alexander Gray, who held the first National Security Council position ever focused primarily on Australia, New Zealand and the Pacific Islands, now a senior fellow at the American Foreign Policy Council, said.

September 2: Fox News: Biden "busy schedule" precluded him from visiting Palestine, OH but not from taking multiple vacations
Joe Biden cited his hectic schedule when he was asked Saturday why he had not yet visited East Palestine, OH, months after the town was devastated by a train derailment that polluted the environment and contaminated water. Bide's press conference in Live Oak, Florida, came in the wake of Hurricane Idalia, which caused up to $20 billion worth of damage in the Southeastern U.S. Biden was speaking about the federal government's efforts to provide assistance to impacted Floridians, when he was asked about the small Ohio town. "Well, I haven't had the occasion to go to East Palestine," Biden began. "There's a lot going on here, and I just haven't been able to break." "I was thinking whether I'd go to East Palestine this week, but I was reminded I've got to go literally around the world," Biden continued. "I'm going from Washington to India to Vietnam."

September 2: The Washington Examiner:
Eastman; Evidence in the Georgia indictment is weak, defendants will be vindicated
John Eastman, one of the defendants in the wide-ranging Georgia RICO case, criticized the case Friday. He claimed the evidence was "weak" and predicted all defendants would be vindicated at their trials. Eastman, who previously served as an attorney for former President Donald Trump has been indicted by a grand jury in an alleged scheme to overturn the 2020 election results in Georgia. Prosecutors allege Eastman was a central figure in the scheme, which included setting up a fraudulent slate of electoral votes for the state. Not mentioned is the efforts by Stacy Abrams (D) who attempted to do something similar in her campaign for Governor but who was never charged. The attorney accused the case of being weak in evidence and high in politics, stating the legal aspect was just "5%" of the fight, while politics was the rest. Eastman also claimed a broad racketeering case against a former president was setting a "very dangerous" precedent. "Our federal criminal code and our state criminal code have gotten so expansive and so vague that any one of us can be charged by a creative prosecutor with three felonies a day," Eastman said. He defended his actions in Georgia, claiming he had a right to legally question the results of the 2020 presidential election. Eastman added that he would do it again if he could.


September 2: The Epoch Times:
Tempers flare as Florida LGBT loses ground
From books to bathrooms, laws and rules being passed by Florida legislators and members of the State Board of Education are tightening restrictions on the LGBT community. Despite efforts, members of the LGBT community in Florida find themselves losing debates, losing ground, and, more noticeably, losing their tempers. Evidence of the growing frustration was on full display at the Aug. 23, 2023 meeting of the Florida State Board of Education (SBE) in Naples, as members passed measures to further restrict transgender ideology in the state's education system. Proposed rules included expanding restrictions on the use of restrooms that do not correspond with a person's biological sex to include colleges and private schools. Disciplinary actions for educators who violate an established law regarding sexual misconduct were also sharpened. At one point, the level of civility had sunk so low that SBE Chair Ben Gibson advised the opponents that the Board was "trying to be very respectful and civil" to them and asked that they "maintain respect and civility as well."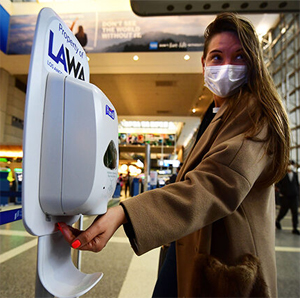 September 2: Breitbart News:
Another strain of COVID another call for masking up
New York health officials are advising people to wear masks when in crowded public areas, as coronavirus cases are expected to rise following the Labor Day weekend. While no official social distancing or mask restrictions were set in place, New York City health commissioner Dr. Ashwin Vasan told the Daily Mail that people should follow precautions when celebrating the end of summer, as the city's hospitalization rate for the coronavirus rose by 5% this week compared to the previous week; 502 patients infected with the virus were admitted to hospitals. These warnings come as two new variants of the coronavirus were detected: EG.5, called Eris, and BA.2.86, dubbed Pirola, which was found in New York City's wastewater. Pirola causes concern, as it has more than 30 mutations, deeming it better at dodging vaccines and those with immunity. It is unknown if this strand causes a rise in mortality rate. In addition to New York, the Pirola strand has been detected in Michigan, Ohio, Texas, and Virginia.

September 1: The Epoch Times:
Tucker Carlson reveals what he vows he'll never go again Former Fox News host Tucker
Carlson appeared to publicly speak about his departure from Fox News for the first time, saying that he's still not sure why the company parted ways with him. During an interview, Carlson criticized his former network for the rule against President Trump appearing on the channel, alleging that its owner, Rupert Murdoch, doesn't favor the former commander-in-chief. Because the former president and current GOP frontrunner wasn't being featured on the network, Fox News essentially was "not really covering the news anymore," he said. "The Murdochs never got in my way. They were always good to me," Carlson said in the Aug. 30 interview. However, he added there were apparently "small-minded" individuals running the channel. Carlson noted that if he learned one thing it is that he will "never work for anyone else again and I never will."

September 1: The Daily Caller: SCOTUS asked to review state court decision to remove jurors with "conservative Christian" beliefs
Missouri Attorney General Andrew Bailey asked the Supreme Court Thursday to review a state court's decision to remove Christian jurors from an employment discrimination lawsuit where the plaintiff identified as lesbian. While the court found the jurors would be impartial, rejecting the argument of the plaintiff's attorney that they would treat gay individuals as "less than everybody else," it still removed the jurors "to err on the side of caution," according to the petition. Now, Bailey is asking the Supreme Court to consider whether the Fourteenth Amendment prevents courts from removing jurors based on their religion. "Jurors can be excluded, of course, if their religious views in fact make them biased – just like jurors can be excluded if their race or sex in fact makes them biased," the petition notes. "But this Court's precedents make clear that courts cannot assume, based on stereotypes about race or sex, that a person will be biased. The same should be true of religion."

September 1: The Washington Examiner:
Over 60% of active shooters stopped by the good guys with a gun
A large percentage of "active shooter" incidents are thwarted by armed citizens who sometimes don't even fire their weapons, but those cases are no longer counted under Joe Biden's pro-gun control policies. According to just-released data from the Crime Prevention Research Center, 41% of active shooting incidents were stopped by armed civilians. Outside of so-called gun-free zones, which bar the legal carrying of firearms, over 63% of active shooting cases were ended by an armed civilian, according to the center. The new data from a former Justice Department senior adviser is the latest to challenge undercounting and bias in government reports on shootings and back up efforts by Second Amendment and police groups to encourage people to carry firearms. The information is especially critical since the Biden administration stopped counting defensive actions by civilians.

September 1: Fox News:
Former Democrat Congressman blisters Biden Administration as the worst in history
The Biden administration is reportedly proposing a list of locations for New York City Mayor Eric Adams to relocate migrants, including New Jersey's Atlantic City International Airport. Rep. Jeff Van (R-NJ) who represents the district, said Friday, saying he will fight the plan "with every ounce of strength." Van Drew criticized the Biden administration's border policies for spilling out further than the border states, calling it a "national defense issue." Bloomberg News reported this week that the Biden administration pitched a list of 11 federally-owned sites for migrants to move from New York City. It also included a tax office in Long Island and other airports in the New York area, including one near the Canadian border. Meantime, Massachusetts Gov. Maura Healey has activated 250 members of the National Guard to provide basic services at emergency shelter hotels amid an influx of migrants that has service providers stretched thin.

August 30: The Daily Caller:
DOJ reportedly approached IRS whistleblower before he testified before Congress
A top Department of Justice (DOJ) official reportedly approached IRS whistleblower Gary Shapley in April about potentially investigating his allegations that DOJ prosecutors gave Hunter Biden special treatment. According to the Daily Mail, Shapley was contacted by Associate Deputy Attorney General Bradley Weinsheimer, who said he wanted to look into Shapley's assertions that the DOJ slow-walked and obstructed the Hunter Biden investigation. "In just two short weeks, Weinsheimer went from expressing an interest in the claims of wrongdoing by the IRS whistleblower to dismissing the claims of retaliation when the IRS agents were pulled off the case," Mark Lytle, a partner at the law firm representing Shapley said. Reportedly Weinsheimer, an aide to Deputy Attorney General Lisa Monaco, emailed Lytle on April 24 asking to set up a phone call after Shapley came forward anonymously with allegations of misconduct in the Hunter Biden case.


August 30: Sky News:
100-year-old tree falls on Florida Governor's mansion moments after DeSantis warns residents of dangers of hurricane
A 100-year-old oak tree has fallen on the governor of Florida's mansion as he warned people to stay safe during hurricane Idalia. Ron DeSantis' wife Casey has said family members were home at the time but nobody was injured. "Our prayers are with everyone impacted by the storm", she said. Governor DeSantis had moments earlier given a news conference where he said there had been no deaths as a result of the storm but warned people to stay safe. He also said 250,000 homes are without power. Idalia made landfall in Florida as a dangerous Category 3 storm and later crossed into Georgia still as a hurricane. It was later downgraded to a Category 2 storm as its center moved towards southern Georgia.

August 30: The Washington Times:
Trump's foes want to boot him from the ballot over January 6th protests
Liberal groups and other Trump opponents are working to convince state election officials across the nation that former President Donald Trump's name should be blocked from the 2024 general election ballot for president if he wins the GOP nomination. His staunchest opponents say some of the criminal charges against him in four separate prosecutions should disqualify him from appearing on the ballot. The effort is moving ahead while the pre-trial proceedings in the cases threaten to sideline Trump from the campaign trail as he defends himself in court. The move to exclude him also has prompted threats that Republicans could retaliate by seeking Joe Biden's removal from the ballot over allegations of corruption related to his son Hunter Biden's foreign business deals. "If even one radical Secretary of State or county official attempts to remove Trump from the ballot, the right must be equally prepared to remove Joe Biden from the ballot for selling out America and accepting bribes from foreign oligarchs," conservative radio host Charlie Kirk said. Some states are already considering whether to keep Trump from appearing on the November 2024 ballot.

August 30: The Washington Examiner:
GOP Georgia legislature poised to investigate Fulton County DA
State Republicans are targeting Fulton County District Attorney Fani Willis after she indicted former President Trump and his allies this month for questioning the vote count and allegedly working to overturn the 2020 presidential election results. Georgia state Senate Majority Leader Steve Gooch said the legislature is poised to hold hearings to determine if Willis is using "her position in a political manner" and whether her office is being "weaponized against Republican candidates running for office" following a two-year-long investigation into the former president and other Republican defendants. "We believe she is definitely tainted," Gooch said. "She's politicizing this, and we want to make sure these people get a fair trial and a fair shake." Gooch said in an interview that Georgia Republicans are creating an oversight commission to investigate district attorneys and solicitors-general. Senate Bill 92 went into effect in July, granting lawmakers the ability to remove or punish elected prosecutors for misconduct or other acts. The commission is expected to be launched by October. The new state statute has been contested by some Georgia district attorneys, who have filed a lawsuit calling the law unconstitutional.

August 29: UPI: Ohio Congressman to AG Garland; what happened to the misappropriated COVID funds
A Republican congressman on Tuesday sent a letter to Attorney General Garland demanding answers about the alleged misappropriation of billions of dollars of COVID-19 relief funding. On Wednesday, the Justice Department said 371 people are being charged for misappropriating over $836 million in pandemic-related funds. "The Justice Department has now seized over $1.4 billion in COVID-19 relief funds that criminals had stolen and charged over 3,000 defendants with crimes in federal districts across the country," Garland said last week. Now Congressional Select Subcommittee on the Coronavirus chairperson Rep. Brad Wenstrup wants to know the details of who is being charged and the particulars as to why.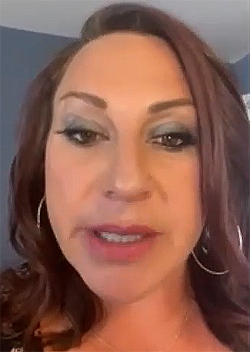 August 29: Fox News: CA school district settles with mother after they "transitioned" her daughter without consent
In what's been called a landmark victory for parental rights, a California school district has settled for $100,000 with a mother who said her daughter was "socially transitioned" to a boy without parental knowledge or consent. Jessica Konen said her 11-year-old daughter, Alicia, was told by her school in the Spreckels Union School District in Monterey County that she may be upset because she didn't know who she "truly was inside." From there, the school allowed her to use the boy's bathroom, used male pronouns to refer to her and was "socially transitioned" away from her biological gender. Once Konen found out that her daughter was being identified as a male and socially transitioning without her knowledge, she sued the district. Her daughter has since decided to re-identify as a girl, and the California single mother vowed to keep fighting for parental rights after the settlement in which she was represented by the Center for American Liberty. "They need to understand their place, and they need to stay in their place. And schools nowadays, they're awful. So, I'm going to fight this fight and keep fighting this fight," Konen said.



August 29: News Max: National Archives has 5,400 Biden emails with pseudonyms
The New York Post is reporting the National Archives and Records Administration (NARA) acknowledged it has about 5,400 emails that potentially show Joe Biden hid behind phony names while vice president. The existence of the records was confirmed by the NARA and came in response to a June 2022 Freedom of Information Act request by the Southeastern Legal Foundation (SLF). Specifically, the SLF, a nonprofit constitutional legal group, requested emails relating to the accounts of Robin Ware, Robert L. Peters, and JRB Ware — pseudonyms Joe Biden was known to use in the White House during his time as vice president under Barack Obama. The legal foundation sued the NARA for the release of the records on Monday. The group claims the records could show Joe Biden may have provided government information to his son, Hunter Biden. Kimberly Hermann, SLF general counsel, said in a statement: "All too often, public officials abuse their power by using it for their personal or political benefit. When they do, many seek to hide it. The only way to preserve governmental integrity is for NARA to release Joe Biden's nearly 5,400 emails to SLF and thus the public. The American public deserves to know what is in them."

August 29: The Daily Signal:
Missouri Attorney General breaks down state's battle against "child mutilation"
Missouri Attorney General Andrew Bailey spent the last week battling for the state's law protecting children from irreversible transgender interventions, both surgical and hormonal. "We're winning this fight and it's important to keep fighting and pushing forward not to give up one inch of space in order to protect kids," he stressed. Bailey broke down why LGBTQ groups are fighting the Missouri Save Adolescents from Experimentation (SAFE) Act, which went into effect Monday. "Under this act, no health care provider shall perform gender transition surgeries on any minor," the legislative summary states. "Until August 28, 2027, no health care provider shall prescribe or administer cross-sex hormones or puberty-blocking drugs to a minor for a gender transition, unless such minor was receiving such treatment prior to August 28, 2023." "A violation of these provisions shall be considered unprofessional conduct and shall result in the revocation of the health care provider's professional license. Additionally, the prescription or administration of cross-sex hormones or puberty-blocking drugs to a minor for a gender transition shall be grounds for a cause of action against the health care provider." LGBTQ groups have challenged the law — organizations that Bailey describes as "radical left-wing activists that are more interested in social ideology and the protection of children."


August 28: The Washington Examiner: Montana leads 19 states in court to strike Maryland gun "buffer zones"
Attorney General Austin Knudsen (R-MT) filed an amicus brief in a lawsuit over a Maryland county law he says is defying the SCOTUS's landmark Second Amendment test by establishing "unconstitutional" gun-free buffer zones. Knudsen led a group of 19 attorneys general in filing the brief Monday at the Virginia-based U.S. Court of Appeals for the 4th Circuit, asking the court to side with plaintiffs who say it is "practically impossible" to carry a gun for personal defense in Montgomery County Maryland due to a restrictive gun control law passed in late November. When asked why Montana sought to intervene over a Maryland county law, Knudsen said the Second Amendment is one of his "personal passion issues." "I'm a hunter. I'm a reloader. I'm a competitive shooter. I'm a bit of a gun nut — so I keep a pretty close eye on these things," Knudsen said. "And I firmly believe that as some of these states go, if left unchallenged, we'll see this kind of nonsense regulation and, frankly, unconstitutional laws being attempted in other places, not just in Maryland." Montana's assistant solicitor general contends Section 57 of Montgomery County Code "prohibits the sale, transfer, or possession of firearms '[i]n or within 100 yards of a place of public assembly.'" Section 57 defines a "place of public assembly" as a list of locations, including a public or private "'park,' 'place of worship,' 'school,' 'library,' 'recreational facility,' 'multipurpose exhibition facility,' or 'childcare facility,'" the brief reads, noting that each "'place of public assembly' includes all property associated with the place, such as a parking lot or grounds of a building." The 19 states back the group "Maryland Shall Issue" and several "wear and carry permit" holder plaintiffs who say the law that altered the county's code effectively bars anyone besides designated security guards and active police officers from carrying a gun in public for self-defense. It's "practically impossible for a permit holder to legally carry a handgun for self-defense within the county," he contends.

August 28: The New York Post:
Silicon Valley "titans" behind $1 billion land purchase near Travis AFB
The mystery buyers of nearly $1 billion of undeveloped land abutting Travis Airforce Base in central California were revealed to be Silicon Valley heavyweights — and not a network of Chinese spies as some lawmakers feared. The purchase by Flannery Associates — which has become the largest landowner in Solano County, about 60 miles northeast of San Francisco — had prompted concern that a foreign entity could be using the investment to harm US national security. However, it turns out Flannery's backers are a who's who list of tech titans and investors that includes LinkedIn co-founder Reid Hoffman and Emerson Collective philanthropist Laurene Powell Jobs. The deep-pocketed investors reportedly plan to turn the land into their vision of an ideal city, featuring sustainable energy and a pedestrian-friendly layout.


August 28: News Max: Disney stock hits a nine year low as anti-woke boycott continues
The slogan "go woke, go broke" applies to the Walt Disney Co. after a turbulent 17 months has resulted in its stock price hitting a nine-year low. Disney, which became a symbol for wokeism after protesting Florida's parental rights law in March 2022, hit a stock price low of $83.53 on Monday. The company's market cap has fallen from $350.09 billion on March 22, 2022, to $154.04 billion. That's a decline of $196.05 billion — or a 56% drop in market cap.

August 28: The Daily Caller:
Several ways Trump could win the GA case against him
CNN's senior legal analyst Elie Honig on Monday laid out three possible strategic wins for former President Donald Trump if the Georgia case is moved from state to federal court. "If you're the defendant, first of all, I think you're gonna like the jury pool more," Honig began. "If it stays state, the entire jury pool will be drawn from Fulton County, which voted 26% only for Donald Trump in 2020. If you get it moved federal, you're gonna be drawing from the northern district of Georgia, the federal district, which includes Cobb County, which went 42% for Trump — not great, but better than 26 — Cherokee County went 68% for Trump, so you're gonna have a more pro-Trump jury in the federal court." "Also, in the federal courts, no matter where this case is tried, it's going to go up to the midlevel court of appeals, whether in state or federal court. But if you get into the federal court, you have the 11th Circuit Court of Appeals, famously conservative, really seen as the second-most conservative of the 13 appellate courts in the United States — they've ruled against Trump, but if you are Trump you want that 11th circuit," Honig continued. "And finally, most importantly, if you get into federal court your next move, if Mark Meadows gets there, you ask for dismissal on the basis of immunity — if you can show you were within the scope of your job and that you were not doing anything more than necessary and proper, then you can get the case dismissed, and that's the whole ball of wax," he concluded.

August 28: iHeartMedia/KTRH:
Houston one of the cities planning on banning beef, milk, and cars in the city by 2030
The left's climate change agenda includes some radical proposals in 14 U.S. cities - including Houston. And you won't believe what their target is. "Banning meat and dairy by 2030" said Evita Duffy Alfonso, who exposed the story on The Federalist, "Individuals will receive 3 new clothing items per year, per person, along with one short haul return flight every 3 years, and then zero private vehicle ownership." Apparently, Houston has been a part of the C40 Cities Climate Leadership Group for years. "Their goal is to mitigate the effects of climate change, and keep the earth's heating to only 1.5 degrees Celsius" Duffy-Alfonso told KTRH, "By 2030, you'll own nothing and you'll be happy. So this isn't really about the climate, it's really about social control." Control and a radical goal, while helping the left impose their radical agenda.

August 27: The Daily Mail:
Afghan refugees who helped US still in limbo about plans to let them stay in the USA
Almost 78,000 Afghan refugees who fought alongside the U.S. military have come to America since the Biden administration's chaotic withdrawal. Two years after escaping the evil Taliban leadership to start new lives, most are still in limbo and have no idea how long they will be allowed to stay. Congress has yet to work out a long-term plan for their residency, and advocates are getting frustrated.

August 27: The Daily Caller: Crowd erupts as Mrs. America winner responds with a pro-family answer to judge's question
Beauty pageant winner Hannah Neeleman gave a pro-family response to a judge's question at the Mrs. American contest Friday. "When have you felt most empowered?" a judge asked Neeleman onstage. "I have felt this feeling seven times now as I bring these sacred souls to the earth," Neeleman responded. "After I hold that newborn baby in my arms, the feeling of motherhood and bringing them to the earth is the most empowering feeling I have ever felt."

August 27: News Max: Turley: Based upon AG Garland's actions, the House needs to start the impeachment of Biden
Law professor and constitutional scholar Jonathan Turley said the House of Representatives must begin an impeachment inquiry into Joe Biden's alleged influence-peddling in his son's foreign business dealings. He says the greatest case for an impeachment inquiry has been made by Attorney General Merrick Garland himself. Not only has the Department of Justice dragged out an investigation into Hunter Biden that has seen the statute of limitations expire on major potential crimes, Garland has refused to probe then-Vice President Biden's possible involvement. And in elevating U.S. Attorney David Weiss to the status of special counsel in this investigation, Garland disregarded the DOJ's code on special counsels that requires an appointment from outside the department. "With the investigative impediments created by the Weiss appointment and by Garland's refusal to expressly extend the special counsel's mandate to the allegations of Biden family influence peddling, there is little choice but to commence an impeachment inquiry. The authority of the House is at its apex when carrying out its duties under the impeachment clause." "Whatever interest — or ability — remains to prosecute Hunter Biden, Congress has a separate duty to confirm any high crimes and misdemeanors committed by [Joe] Biden," Turley wrote. "Indeed, the Democrats themselves established precedent for carrying out retroactive impeachments for prior offices, including any which may have occurred when Biden was vice president. Garland's naming of the special counsel served to prevent Weiss and his team from testifying before House committees during an active investigation. However, with an impeachment proceeding these roadblocks to getting to the truth no longer apply.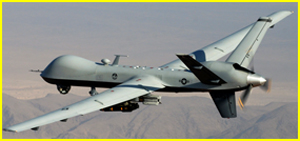 August 27: The Jerusalem Post:
Russians escort US Reper drone over the Black Sea
A Russian SU-30 military plane escorted a US reconnaissance Reaper drone on Sunday over the Black Sea, RIA news agency reported, citing the Russian defense ministry. TASS news agency said the drone had not breached Russia's state border.

August 26: The Daily Caller:
Tucker Carlson blasts US ambassador for "disgusting behavior"
Tucker Carlson criticized the behavior of the U.S. Ambassador to Hungary, David Pressman, in a speech Friday at MCC Feszt in Budapest. "The world is realigning at high speed, and turning against the United States. But the Biden Administration is spending its time harassing one of our last sincere allies in Europe, Hungary, for the crime of being too Christian," Carlson said. Carlson, who was visiting Hungary for the second time, said that Pressman "hates Hungary" and emphasized that "they hate it not because of what it's done, but because it is "one of the last countries that identifies as a nation built on Christian precepts." Carlson compared Hungary to "America circa 1985." He characterized its population as "people [who] disagree, but they're not on the verge of shooting each other."

August 26: Fox News: Biden asking Congress to fund new COVID vaccine and may try to require everybody to take it
Joe Biden said Friday he plans to request additional funding from Congress for the development of a new COVID-19 vaccine, adding he may require everyone to take it, regardless of if they previously received a vaccine or not. Biden, who is vacationing in the Lake Tahoe area, was asked by a reporter on Friday if he could say anything about the uptick of COVID cases and a new variant. "Yes, I can," Biden said. "I signed off this morning on a proposal we have to present to Congress a request for additional funding for a new vaccine that is necessary, that works." The new booster program would come nearly a year after Biden declared the COVID-19 pandemic "over" in September 2022, though he said, "We're still doing a lot of work on it."

August 26: The Washington Examiner:
Democrats force recall vote on leftwing leader of the state House
A Democrat union in Oregon has collected enough signatures to force a recall election of one of the state's top Democrats, opening up what could be the first recall election in the state legislature in 35 years. The union, United Food and Commercial Workers Local 555, surpassed the threshold to trigger the recall for Oregon state Rep. Paul Holvey, a Eugene Democrat, by securing 5,000 valid signatures, according to a spokesman for the Oregon secretary of state's office on Thursday. Holvey now has three days to decide whether to resign or appear on the ballot. "Oregonians deserve better representation than Paul Holvey provides; this applies especially to working Oregonians who have been left behind by Holvey and the Democratic Party's Caucus leadership," union communications coordinator Miles Eshaia said. Recall elections in the state are extremely rare. Only three state legislators have been recalled in the past century, one in 1935, one in 1985, and one in 1988.

August 25: The Epoch Times: Biden: Everyone should get the new COVID booster shot
Joe Biden told reporters Friday that his administration will "likely" recommend that everyone get a new COVID-19 vaccine. "I signed off this morning on a proposal we have to present to the Congress, a request for additional funding for a new vaccine — that is necessary, that works," he said while taking questions from reporters outside a pilates facility in South Lake Tahoe, California. "And tentatively, not decided finally yet, [recommend] …that everybody get it, no matter whether they got it before," he added. August 25: Fox News: Hawaiian businesses; Its not about you, Joe! An equipment rental business in Honolulu, Hawaii, slammed Joe Biden's recent comments comparing a fire in his kitchen to the deadly and devastating Maui wildfires. Hawaiian Rent-All, known online for its witty signage, changed its business' storefront to send Biden a message after his recent speech in Hawaii. "Sorry you almost lost your '67 Corvette in a fire, Mr. President," the sign reads. "Maui strong." Hawaiian Rent-All posted a picture of the sign to the company's Facebook page where the firm commented that genuine "sympathy is better than contrived empathy." "It's not always about you, Mr. President," the company added. The post has subsequently gone viral.

August 25: United Press International:
Houston chosen as the site of the 2028 Republican Convention
According to Politico, Houston will host the 2028 GOP national convention, citing a decision made Friday in a private meeting of Republican officials. "After a smart business decision made by the RNC last spring to allow us to select the next convention city earlier than ever, we are looking forward to seeing Houston in the spotlight come 2028," Ronna McDaniel, chair of the RNC said in a statement. Houston's Toyota Center will host the GOP's 2028 convention general session. "As the nation's most diverse and inclusive city, we believe Houston represents the future of the United States, and our aspirations for the country," said Michael Heckman, the president and CEO of Houston First Corp. "We're excited to show off these attributes and our hospitality. We do it every day, and we look forward to doing it again in 2028."

August 25: Fox News: Hawaiian businesses; It's not about you, Joe!
An equipment rental business in Honolulu, Hawaii, slammed Joe Biden's recent comments comparing a fire in his kitchen to the deadly and devastating Maui wildfires.  Hawaiian Rent-All, known online for its witty signage, changed its business' storefront to send Biden a message after his recent speech in Hawaii.  "Sorry you almost lost your '67 Corvette in a fire, Mr. President," the sign reads. "Maui strong."  Hawaiian Rent-All posted a picture of the sign to the company's Facebook page where the firm commented that genuine "sympathy is better than contrived empathy."  "It's not always about you, Mr. President," the company added. The post has subsequently gone viral.

August 25: Axios.com: What's next for the Wagner Group
The apparent killing of Russian mercenary boss Yevgeny Prigohin and other high-ranking officials of the Wagner Private Military Company in a plane crash this week leaves the Kremlin-funded group's future in question. Without its founder and other top commanders, it is difficult to predict how Wagner will operate going forward, but it is likely that the group is the weakest it has ever been since first emerging nearly a decade ago, analysts told Axios. Russian President Putin acknowledged the plane crash, that was allegedly caused by a bomb planted on board, for the first time on Thursday, calling Prigozhin a man with a "complicated fate" and saying that he "made some serious mistakes in life."

August 25: News Max:
Capitol Hill police officer who shot Ashli Babbitt on Jan. 6th promoted
The Capitol Police officer, who shot and killed demonstrator Ashli Babbitt during the Jan. 6, 2021, protest, is set to be promoted from lieutenant to captain. Roll Call reported that Michael Byrd's planned promotion was announced by police in an internal memo. Babbitt, 35, was fatally shot while attempting to climb through the broken window of a barricaded door leading to the office lobby of then-House Speaker Nancy Pelosi inside the Capitol. Roll Call noted that Babbitt, an Air Force veteran, was not armed. The Justice Department made the decision not to bring criminal charges against Byrd, the outlet said. A probe by the Capitol Police's Office of Professional Responsibility found Byrd's conduct was "lawful and within Department policy." Some Republicans have characterized Babbitt's death differently. In February, Rep. Marjorie Taylor Greene(R-GA) said she wanted to use her position on the House Oversight Committee to investigate claims of "civil rights abuses" committed against Trump supporters arrested on Jan. 6 and review Babbitt's shooting.

August 24: The Washington Times: House investigating Fulton County (GA) DA Willis for possible coordination with feds over indictment of Trump
House Judiciary Chairman Jim Jordon (R-OH) announced the committee launched an inquiry into whether Fulton County Georgia District Attorney Fani Willis coordinated with federal officials, including Special Counsel Jack Smith, with her indictment of former President Trump. Jordan sent a letter Thursday to Willis, demanded information and communications with the Department of Justice and Executive Branch officials and information on her office's federal funding. Committee members suspect that Willis 'indictment and prosecution of Trump; former White House Chief of Staff Mark Meadows, and John Eastman — a former DOJ official, among others, raise substantial federal interests. They are concerned that her actions may be politically motivated. Both the state and federal prosecutions allege that Trump and his allies violated election laws to overturn the 2020 presidential election. "There are questions about whether and how your office coordinated with DOJ Special Counsel Jack Smith during the course of this investigation, and Congress has an interest in any such activity that involves federal law enforcement agencies and officials that fall under its oversight," Jordan wrote. "News outlets have reported that your office and Mr. Smith 'interviewed many of the same witnesses and reviewed much of the same evidence' in reaching your decision to indict President Trump."


August 24: The Washington Times:
Trump booked at the Fulton County Jail
President Trump surrendered Thursday night to authorities in Georgia, where he was arrested on charges that he illegally plotted to reverse the state's 2020 election. Trump was arrested, fingerprinted and had his mug shot taken at the Fulton County Jail, a historic moment because it is the first criminal mugshot ever taken of a former president. He did not have his mugshot taken in any of his three previous arrests. The former president's personal information was entered into the Fulton County booking system. The information recorded him as having "blonde or strawberry" hair, blue eyes, a height of 6-foot-3 and a weight of 215 pounds. His inmate number was entered into the system. Trump was quickly processed and released in about 20 minutes and did not make any comments to the media at the jail. Supporters of the former president rallied outside the jail with flags and pro-Trump signs.

August 24: News Max:
Trump replaces attorney before surrendering to Fulton County DA
President Donald Trump replaced lead attorney Drew Findling with Atlanta-based lawyer Steven Sadow, whose profile boasts of a career as a "special counsel for white collar and high-profile defense." The move was not motivated by Findling's performance, according to multiple reports. "I have been retained to represent President Trump in the Fulton County, Georgia case. The president should never have been indicted. He is innocent of all the charges brought against him," Sadow said in a statement. "We look forward to the case being dismissed or, if necessary, an unbiased, open-minded jury finding the president not guilty." Trump is expected to retain attorney Jennifer Little to work with Sadow in Georgia. The legal team shakeup is the prelude to the circus that's to come in Atlanta on Thursday night, when Trump is expected to surrender in prime time, a move reportedly made to maximize media coverage.


August 24: The Daily Mail: Taiwan denies Chinese nuclear sub crashed, sunk, all hands lost in the strait
Taiwan officials have denied reports that a Chinese nuclear sub crashed near the disputed Taiwan Strait. Rumors have circulated that a Type 093 (Shang class) People's Liberation Army nuclear-powered attack submarine had crashed in unknown circumstances at some point in the past few days, killing everyone aboard. The reports came just days after China launched military drills near Taiwan intended to serve as a 'stern warning' against colluding with 'foreign elements'. There has been no official confirmation of the accident or any deaths of Chinese officials onboard the vessel. The Ministry of National Defense spokesperson Sun Li-fang said the nation's joint intelligence and surveillance apparatus has not detected any evidence of a submarine crash in the Taiwan Strait. Li-fang announced that the Ministry of National Defense was meticulously monitoring 'all maritime and aerial activities around the Taiwan Strait.' The Taiwan Strait is a disputed 180-kilometer arm of the Pacific Ocean separating Mainland China and Taiwan. The Type 093 submarine, known as 'Shang class,' has a displacement of 6,096 tons when submerged and can reach speeds of up to 56 km/h. It can hold a crew of 100 people and its range is unlimited due to its nuclear propulsion, according to Naval News.

August 23: The Daily Signal: Highlights from Carlson-Trump debate-night interview
Trump instead taped the 46-minute interview with Tucker Carlson for streaming during the GOP presidential debate which was aired by Fox, the network that fired Carlson in April of this year. Carlson's interview with Trump, which took place in the former president's home in Bedminster, New Jersey, touched on Democrats' multiple indictments of Trump, the jailhouse death of financier and convicted sex offender Jeffrey Epstein, the likelihood of civil war, and Trump's thoughts on Senate Republican Leader Mitch McConnell (R-KY). Carlson, noting that after everything the Left has thrown at Trump since 2015 hasn't stopped him, asked whether the former president worried that he would be targeted for assassination. Trump said there are some good people who are Democrats and that his job is to represent everybody. "But I've seen what they [some of the Democrats] do, I've seen the lengths that they go to, when they make up the 'Russia, Russia," Trump responded. Trump talked about the importance of voter ID to clean up elections as well as the dangers of mail-in voting.

August 23: News Max: Fox pushed climate change in GOP debate; candidates push back
Several candidates during Wednesday night's Republican presidential debate pushed back after being asked whether they believed "human behavior" was causing climate change. Little more than 20 minutes into the debate, Fox News co-moderator Bret Baier pointed out that the Biden administration said the Maui wildfires occurred because "climate change amplified the cost of human error." Co-moderator Martha MacCallum followed by mentioning the recent tropical storm that hit Southern California, relatively hot waters off the coast of Florida and an extreme heatwave in the Southwest. MacCallum asked the GOP candidates to raise their hands if they believed "in human behavior causing climate change." No candidate raised his or her hand.

August 22: The Epoch Times:
Numerous motions made to remove Trump indictments in Georgia from state courts
Multiple codefendants of Donald Trump charged over contesting the 2020 general elections in Georgia have now filed notices of removal, requesting the state case be moved to federal court where they will likely have charges or the entire case dismissed based on immunities or additional defenses outlined in the U.S. Constitution. The nature of each notice differed greatly, pulling from various precedents and listing ever more additional defenses. Only one notice is needed in order to move the entire case from state to federal court. Lawyers for Mark Meadows, former chief of staff to Trump, argued in a motion to dismiss the charges that by filing their notice of removal a day after the indictment that the entire case is already in the federal court jurisdiction, whether other codefendants have applicable defenses or not. Meadows asked for prompt action before August 25th the deadline set by Fulton County DA Willis for voluntary surrender of the 10 defendants before they will face arrest. The main argument for removal centers around the supremacy clause, which states: "This Constitution, and the Laws of the United States which shall be made in Pursuance thereof ... shall be the supreme Law of the Land; and the Judges in every State shall be bound thereby, anything in the constitution or laws of any state to the contrary notwithstanding." This is generally interpreted to mean that federal law takes precedence over all other laws, and federal officers are therefore not bound by state laws and courts. The federal officer removal statute allows state criminal cases to be removed to federal court when it concerns a federal officer, or a person acting "under color of" the federal officer. In the case of Mr. Meadows, his lawyers argue, citing 34 cases, both that he is a federal official and emphasize that he was carrying out duties "on the behalf of the President."


August 23: The Washington Examiner:
Look what can happen if you get crosswise with Putin; Former ally killed
The number of high-profile Russians who have died under unusual circumstances over the years has led the world to speculate that Russian President Putin might have been involved in at least some of them. The Russian president has turned multiple allies into enemies, including Russian mercenary chief Yevgenyt Prigozhin, who was reportedly killed on Wednesday as a passenger on a private jet that crashed north of Moscow. Initial reports were that the aircraft was taken out by a SAM missile. Later reports are that there was a bomb on board. Prigozhin was on a plane belonging to Russia's Wagner Group mercenary force, carrying ten people who all died. Prigozhin launched a large-scale uprising against Putin's regime in June that lasted 24 hours before the Kremlin announced Prigozhin would be exiled to Belarus. He grew up in the same St. Petersburg neighborhoods as Putin, and he was close with the Russian chief, earning the nickname "Putin's chef" for his hefty contracts with the military. Prigozhin built the group that would come to be known as Wagner, helping Putin expand Russia's global interests and acquisitions. However, tensions began to rise between the two after Russia's full invasion of Ukraine, which was backed heavily by Wagner troops. Prigozhin became a threat to Putin's power, ordering his troops to march toward Moscow after accusing Russia's military leadership of killing his forces.

August 23: Sky News:
Russian forces "appear concerned" about recent Ukrainian advances
Satellite images between last November and this month show Russian forces "notably sped up" the expansion of defensive fortifications in Zaporizhzhia, according to US-based think tank the Institute for the Study of War. Ukrainian Colonel Petro Chernyk said conditions are set for Ukrainian forces to enter the Northern Azov region and "demolish" Russian positions in southern Ukraine and occupied Crimea. He also said Russian forces are strengthening their positions on the Perekop Isthmus, about 100 miles north of Sevastopol, building three lines of defense in the area. Russian forces have also created four unspecified "groups" in Crimea in preparation for a Ukrainian counteroffensive, Ukraine's head of military intelligence Major General Kyrylo Budanov said - something he noted had never happened before. These two actions may indicate Russian forces are "growing increasingly concerned about recent Ukrainian advances along the southern front", the ISW said.

August 22: The New York Post: Biden's self-admitted influence peddling in Ukraine
In a 2018 interview at the Council on Foreign Relations, Biden bragged that he unilaterally withheld a billion dollars in US aid from the Ukrainians to force them to fire Prosecutor-General Viktor Shokin. The Ukrainians balked, but Biden said he gave them an ultimatum: "I looked at them and said, 'I'm leaving in six hours. If the prosecutor is not fired, you're not getting the money.' Well, son of a bitch. He got fired." The response from the those attending the meeting was rapturous, though the story was not only impolitic but embarrassing for an ally. A State Department memo is shedding disturbing light on that account and shredding aspects of Biden's justification for the action. Indeed, the ultimatum may have been the quid in a quid pro quo agreement as part of the Biden influence-peddling scandal. Reportedly Biden was told to deliver on the federal aid but elected to unilaterally demand that prosecutor Shokin be fired. When the firing occurred, Shokin's office was investigating Burisma Holdings, an energy firm that was paying Biden's son Hunter a huge amount of money.

August 22: The Daily Caller: Constitutional scholar Turley: Barring Trump from the ballot "The Single Most Dangerous Constitutional Theory" ever
George Washington University law professor and Constitutional scholar Jonathan Turley said efforts to block Donald Trump using the 14th Amendment were "the single most dangerous constitutional theory" he had seen. An article by William Baude of the University of Chicago and Michael Stokes Paulsen of the University of St Thomas slated to be published in the University of Pennsylvania Law Review suggests that Trump may be ineligible to run for president in 2024 due to his efforts to contest the 2020 election. A similar effort to disqualify then-Republican Rep. Madison Cawthorn of North Carolina for allegedly supporting the Jan. 6, protest at the Capitol building was revived by the United States Court of Appeals for the Fourth Circuit in May 2022. "Under the 14th Amendment, you have this bar on federal office, if you supported or if you gave aid and comfort to an insurrection or rebellion," Turley contended. "Now, of course, that brings you to the original question. What was January 6th? In the view of many … it was a protest that became a riot. It was not a rebellion or insurrection. But that's a matter of disagreement between citizens. But Donald Trump hasn't been charged with insurrection, not even incitement. Special Counsel Jack Smith charged him with a variety of crimes like fraud. He notably did not charge him with even incitement." Therefore the 14th amendment logic won't hold water, Turley concluded.

August 22: iHeartMedia-KTRH Radio News:
Texas lawsuit could bankrupt Planned Parenthood in the lone star state
One year after Texas banned most abortions in the aftermath of the U.S. Supreme Court overturning Roe v. Wade, the state could bankrupt its largest abortion provider. Texas is suing Planned Parenthood for millions in Medicaid charges rung up after the organization was booted off of Medicaid. "Planned Parenthood was caught in an undercover operation a few years ago harvesting and selling body parts from babies that were aborted at their facilities," says Dr. Joe Pojman, executive director of the Texas Alliance for Life. "They were eliminated from the state Medicaid program because they were engaged in fraud---selling the body parts." Planned Parenthood challenged their removal from Medicaid in court, but continued to bill the program while the case played out. Ultimately, the courts sided with Texas, but not before Planned Parenthood had charged some $17 million to the program. "They were fraudulently billing the state of Texas, milking them out of money for our tax dollars," says Pojman. "The state of Texas deserves that back with penalties. This is according to federal law and state law." In addition to the $17 million in actual Medicaid charges, Texas is seeking more than $1 billion in penalties, fines and punitive damages. A federal judge in North Texas heard arguments in the case last week. If the state wins the case, the future of Planned Parenthood in Texas is uncertain.

August 21: The Washington Times:
House investigators subpoena IRS and FBI agents in expanded Hunter Biden probe
House Republicans issued subpoenas Monday ordering testimony from four FBI and IRS employees who lawmakers believe can sort through the political machinations that led to a no-jail plea deal for Hunter Biden. They said the four employees can shed light on whether the Justice Department constrained David Weiss, the U.S. attorney charged with investigating the president's son. In particular, they were all supposed to be aware of an Oct. 7, 2022, meeting during which Weiss may have indicated he was being blocked from pursuing the kind of case he wanted. The subpoenas went to Michael T. Batdorf, the director of field operations at the IRS; Darrell J. Waldon, an IRS special agent in charge; and Thomas J. Sobocinski and Ryeshia Holley, both FBI special agents in charge. House Judiciary Committee Chairman Jim Jordan and Ways and Means Committee Chairman Jason Smith said the IRS and Justice Department have refused requests to have the four people come in voluntarily.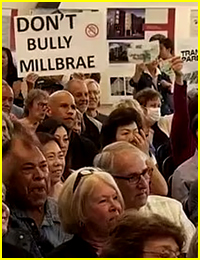 August 21: The Daily Mail: Millbrae, CA; Homelessness may be a problem but don't put them in my neighborhood
A local council meeting in an affluent San Francisco suburb descended into chaos when hundreds of 'rowdy' residents began booing plans to place homeless people in a nearby hotel. Crowds of angry Millbrae residents packed out their local community hall on Friday to protest 'Project Homekey' proposals to house 100 rough sleepers at the La Quinta hotel on El Camino Real, close to the city center. So many people turned up that hundreds had to stand outside the 300-man capacity hall to hear proposals outlined by San Mateo County Executive Mike Callagy. But Callagy's speech was quickly 'drowned out' by boos from the audience, according to Jordan Grimes, the leader of a grassroots campaign group for affordable housing who was present at the meeting. Videos show the crowd loudly remonstrating in scenes akin to a sports stadium crowd. Some residents yelled their opposition, while others waved signs, flung their arms in the air and made thumbs-down gestures toward the speakers.

August 21: The Washington Examiner: Catholic schools in Northern VA see third major year of growth in enrollment as public schools fail to reach pre-COVID levels
The Catholic schools in the northern Virginia area registered their third straight year of growing enrollment for the 2023-2024 school year, marking a 10% increase in enrollment since the pandemic began in 2020. With 37 elementary schools, four high schools, three stand-alone preschools and five independent schools, the Catholic Diocese of Arlington has continued to record increased student enrollment, even as public school districts in Virginia have continually failed to reach pre-pandemic enrollment levels. An estimated 18,488 students have enrolled in schools within the diocese, whose geographic boundaries comprise the entirety of northern Virginia, including the highly populated counties of Loudoun and Fairfax. The latest enrollment numbers represent a 10% jump from the 2019-20 school year.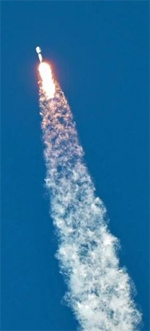 August 21: United Press International:
Pentagon awards contract for tiny military defense satellites
The Pentagon announced Monday it has awarded $1.5 billion to contractors Northrop Grumman and Lockheed Martin for a "swarm" of 72 tiny prototype satellites meant to detect incoming enemy missiles. The Space Development Agency said each company will build and operate 36 of the satellites, with approximately $816 million going to Lockheed Martin and $733 million to Northrop Grumman for the project. The small satellites, each about one-eighth the size of current satellites, constitute the "Tranche 2 Transport Layer" of the U.S. Space Force's planned Proliferated Warfighter Space Architecture, which when fully deployed will include nearly 1,000 craft in low orbit around the Earth. The first 28 satellites, called Tranche 0, are scheduled to be launched this year.

August 21: News Max: The feud between Trump and Fox News continues; Trump surrogates denied access to Fox's Debate "spin room"
Fox News will not allow surrogates of former President Donald Trump into the spin room of Wednesday's GOP presidential debate, a highly unusual move that could be construed as retaliatory over Trump's decision to skip it. Meanwhile, a taped interview of Tucker Carlson interviewing Trump will be aired on Twitter during the same time as the Fox News-hosted GOP debate. Axios reported the exclusion of Trump's people, citing a memo it says it obtained, that Fox has restricted the spin room to aides of candidates who are participating in the debate. Trump is the only candidate who qualified for the stage in Milwaukee who declined to be there. Despite Trump's absence, aides and surrogates of his were expected to be in Milwaukee to take part in the post-debate promotion of their candidate. Now, per the memo, Trump's people will only be allowed into the spin room if they are guests of media organizations.


August 20: The Washington Times:
Ukrainian pilots get training for new F-16 aircraft
Ukrainian pilots have begun training on U.S.-made F-16 fighter jets in a development that could shift the balance of Kyiv's counteroffensive against Russian invaders after 18 months of war. While the arrival of the advanced aircraft into the conflict, and the preparation of Ukrainian military personnel is likely to take several months, officials in Kyiv hailed the development over the weekend. "Training has begun," said Ukraine's Defense Minister Oleksii Reznikov, adding that in addition to pilots, Ukrainian technicians and engineers are also being schooled on the advanced aircraft. Reznikov's comments, which appeared in Ukrainian media outlets Saturday according to CNN, came a day after the Biden administration announced that it had approved the transfer of F-16s to Ukraine from the Netherlands and Denmark. It was not immediately clear when the first F-16s might enter the conflict. Officials said Ukrainian pilots will first have to undergo at least six months of training.

August 20: The Washington Examiner:
Russian Luna-25 spacecraft crash lands on the moon
Russia's Luna-25 spacecraft crashed into the moon after it spun into an uncontrolled orbit, the country's Roscosmos space agency said Sunday. The pilotless spacecraft was aiming to be the first ever to land on the south pole of the moon, an area where scientists believe there could be important reserves of frozen water and precious elements. It had been expected to land Monday. However the lost contact with the Luna-25 on Saturday after the spacecraft ran into difficulties and reported an Russians "abnormal situation." "The apparatus moved into an unpredictable orbit and ceased to exist as a result of a collision with the surface of the moon," read a statement from the agency. Luna-25 was in a race with an Indian spacecraft launched on July 14th to be the first to reach the south pole. Both were expected to reach the moon between Aug. 21 and 23. The lunar mission was Russia's first since 1976, when it was part of the Soviet Union. Only three governments have managed successful moon landings: the Soviet Union, the United States and China.

August 19: The Epoch Times:
Federal Judge strikes Texas election integrity provision on Ballots by Mail
Federal judges in Georgia and Texas have struck down key provisions of elections laws passed two years ago as Republicans sought to bolster election integrity as allegations of fraud and other irregularities during the hotly contested 2020 presidential election fueled calls for elections to be made more secure. In Texas, U.S. District Judge Xavier Rodriguez – appointed by George W. Bush -- nixed a provision in state law that required officials to reject mail-in ballots with ID numbers that don't match the ones on voter registration forms, according to a summary judgment issued on Aug. 17. The now-abolished provision required that mail-in ballots be rejected if they bear a different Texas driver's license number or ID number of the voter than what was on their original application for voter registration.

August 19: The Texas Scorecard:
Court case on redistricting of Galveston County commissioner's districts continues
According to defense witness and professional demographer, race was not a factor in redrawing Galveston County's commissioners court precincts in 2021; but to some observers the result shafted the chances of Commissioner Stephen Holmes (D), an African-American, to be reelected. Thomas Bryan, a redistricting expert hired by the county to create precinct maps based on 2020 Census data, testified that race "was not in any way a factor" in drawing his maps. "At no point was I asked to consider racial demographics when drawing the maps, and I did not consider racial demographics when drawing them.," he said. A group of plaintiffs in three consolidated lawsuits have challenged the map as being intentionally racially discriminatory, a violation of Section 2 of the Voting Rights Act, because the county's lone majority-minority commissioner precinct was eliminated. All four precincts are now majority white. Two are represented by black commissioners, one Democrat and one Republican. Closing arguments are to be submitted in writing. The decision in the case may well impact how redistricting is done in other jurisdictions within Texas.

August 19: The Washington Examiner:
Voters are concerned about Chinese influence on U.S. Government
China's ascension in geopolitics has been a hotly debated issue in recent years. The Sino influence has steadily grown worldwide since the early 21st century. During the 2016 presidential campaign, then-candidate Donald Trump discussed China's impact on this country at the forefront of national security and economic concerns. Mainly spurred by the COVID-19 pandemic, the nation's voters have demonstrated an increased awareness of China's influence and rise (i.e., as the source for pharmaceuticals). A recent Rasmussen poll revealed that most voters in the country think the nation's politicians are influenced and compromised by China. According to the survey, 63% of voters believed that, to varying degrees, China has some level of influence over American politicians.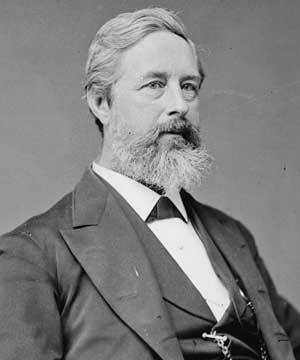 August 18: The Post Newspaper: A moment in history; the ratification of 19th Amendment – 103 years ago today
One hundred and three years ago Friday was a momentous day in the history of our nation. It's a story that started back in December 1849 when a man from Massachusetts arrived in San Francisco Bay on a clipper ship. He became a U.S. Senator and in January 1878 he became the first person to introduce the resolution that was to become the nineteenth amendment to the U.S. Constitution – granting women the right to vote. His amendment was introduced and reintroduced in each subsequent session of Congress long after his death in 1887. Today, sadly, we see far too many men and women not voting. We have seen contests won by a single vote. People have fought too long and too hard to secure this right for you to see it frittered away. Register to vote; go to the polls and vote! It's important that you do so!

August 18: Mediaite.com: Gingrich reported a "Washington insider" called the DA in Fulton County, GA saying they must indict Trump no later than last Monday
Former House Speaker Newt Gingrich, noting that this is hearsay, told Mediaite.com that a very reliable source told him that a Washington insider called Fulton County, Georgia DA, Fani Willis, and told her that she needed to indict Donald Trump no later than Monday. When Willis said the Grand Jury was not scheduled to meet until Tuesday the insider reportedly told her she needed to do so no later than Monday night. Reports are that the indictment was needed because of the mess up of Weiss appointment as special counsel in Washington, DC was so messed up and was getting so much bad attention that the Georgia indictment was needed to take off the heat. Gingrich, noted twice that what he was saying was second hand but that it came from a person who should know.

August 18: News Max:
Georgia State legislator calls for impeachment or defunding of Fulton County DA
Georgia's lawmakers have the ability to "neuter" Fulton County District Attorney Fani Willis' powers by defunding her office and then voting to impeach her, Georgia state Sen. Colton Moore said Friday. Willis' office earlier this week indicted Donald Trump and 18 allies over their efforts to overturn his 2020 election loss in the state, with prosecutors using a statute normally associated with mobsters to accuse the former president, lawyers, and other aides of a "criminal enterprise" to keep him in power. "The legislature has an important role, and that is oversight of judicial and executive officers in this state, just like it is in states all across the country," Moore said. Willis posted the text of the indictment before the Grand Jury had met to vote on it and then claimed it was a test that wasn't supposed to be posted.

August 18: Fox News: Obama-Biden Admin defended use of alternate email accounts long before Biden aliases were revealed
Joe Biden has taken fire this week for reportedly using aliases and "secret" email addresses as vice president in messages to his son Hunter Biden, who had business in Ukraine at the time. Under former President Barack Obama's administration, White House officials defended the use of alternate email addresses. During a 2013 press briefing, the Obama-Biden White House, amid accusations that individuals within the administration had been using "secret" email addresses for correspondence, highlighted its belief that using "alternate email addresses" for high-ranking officials made "eminent sense." While fielding questions from reporters at the briefing, Jay Carney, then White House press secretary was asked about a story from AP that claimed a variety of senior administration officials possessed secret email addresses and whether the content of these emails would be available under freedom of information act requests. Carney responded, "Any FOIA request or congressional inquiry includes a search in all of the email accounts used by any political appointee."

August 18: The Epoch Times:
US Court of Appeals in DC strikes down sentence for Jan. 6th defendant
A federal appeals court on Aug. 18 struck down the use of so-called "split sentences" in Jan. 6 cases — imposing both prison and probation for petty-offense misdemeanors such as the often-used charge of "parading, demonstrating, or picketing in a Capitol building." The 2-1 ruling by a three-judge panel of the U.S. Court of Appeals for the District of Columbia Circuit could affect a large number of Jan. 6 cases where the U.S. Department of Justice recommended — and district judges imposed — sentences with jail and probation for "parading" convictions. The Court of Appeals said the split sentence is not allowed. "The only question on appeal is whether that sentence is authorized by statute. It is not," wrote Circuit Judge Justin R. Walker for the appeals court majority. "Probation and imprisonment are alternative sentences that cannot generally be combined. So, the district court could not impose both for Little's petty offense."

August 17: United Press International (UPI):
Florida judge to hold closed-door hearing on classified documents in Trump case
The federal judge hearing former President Trump's classified documents case said she will hold a closed-door hearing to discuss the special counsel's request to protect the secret documents connected to the case. Judge Aileen Cannon said the sealed hearing "will take place at a designated time and place to discuss sensitive, security-related issues concerning classified discovery." Cannon did not disclose when and where that hearing will happen. Cannon, a Trump appointee, said the ex-president and his co-defendants Walt Nauta and Carlos De Oliveira will not have to attend the hearing, leaving the work to their lawyers Trump faces charges in U.S. District Court in Florida pertaining to retaining classified government records after leaving the White House and keeping those documents in boxes at his Mar-a-Lago club in Palm Beach. The judge's decision comes after the prosecutor's request for the protective order had already been filed publicly.

August 17: Fox News: GA state senator moves to impeach Fulton County DA for weaponizing justice system to go after political opponent
A Georgia state senator is moving to impeach Fulton County District Attorney Fani Willis over the charges brought against former President Trump. Sen. Colton Moore is moving to impeach Willis, accusing the prosecutor of carrying out a political agenda against Trump. " I am officially calling for an emergency session to review the actions of Fani Willis," Moore said on social media Thursday. "America is under attack. I'm not going to sit back and watch as radical left prosecutors politically target political opponents," he added. Moore also published a letter to Governor Brian Kemp demanding a special session be called to address "the actions of Fani Willis." "We, the undersigned, being duly elected members of the Georgia House of Representatives and Georgia Senate, and comprising 3/5 of each respective house, pursuant to Article IV, Section II, Paragraph VII(b), hereby certify to you, in writing, with a copy to the Secretary of State, that in our opinion an emergency exists in the affairs of the state, requiring a special session to be convened under that section, for all purposes, to include, without limitation, the review and response to the actions of Fani Willis," the letter reads.

August 17: YouTube: A blast from the past! The
Smothers Brothers skit about politicians and
issues of times past which may ring true today
With equal opportunity jabs at political leaders, the Smothers Brothers take on the Congress, the Cabinet, and the National Debt.

August 17: News Max: The U.S. approves Denmark and the Netherlands to send F-16s to Ukraine
The United States has approved the third-party transfer of F-16 fighter jets to Ukraine from Denmark and the Netherlands as soon as pilot training is complete. Secretary of State Antony Blinken gave that assurance in a letter sent Thursday to his Danish and Dutch counterparts. "I am writing to express the United States' full support for both the transfer of F-16 fighter aircraft to Ukraine and for the training of Ukrainian pilots by qualified F-16 instructors," Blinken wrote to the officials, Reuters reported, citing access to a copy of the letter. "It remains critical that Ukraine is able to defend itself against ongoing Russian aggression and violation of its sovereignty," Blinken added.

August 16: The Daily Caller:
Leaked memo: Illegal Chinese marijuana operations are taking over in blue states
Lucrative Chinese illegal marijuana grow operations are popping up all over Maine, according to a federal memorandum distributed within Border Patrol that was obtained exclusively by the Daily Caller News Foundation. Law enforcement in Maine identified 270 suspected properties used for Chinese illegal marijuana grow operations that could produce an estimated $4.37 billion in revenue, the July memo states. Chinese nationals who either have resident status in the U.S. or asylum claims that prevent them from being removed from the country tend to operate such grows, a federal law enforcement source, who requested anonymity because they weren't authorized to speak publicly, said. "We think the Chinese are taking advantage of rural areas, like Maine, to produce marijuana to sell across state lines and funnel the profits back to China," the federal law enforcement source said.

August 16: The Washington Examiner: KS prosecutor finds insufficient evidence to warrant raid on local newspaper that caused death of its owner
A Kansas county prosecutor has withdrawn the warrant for a raid on a small-town newspaper, stating that the county police had "insufficient evidence" to seize information from the paper. Marion County Police officers and sheriff's deputies raided the Marion County Record on Aug. 11, seizing phones and equipment. The raid caused the paper, which had been running for over 150 years, to shut down, prompting nationwide backlash from press freedom activists who said the raid was a violation of constitutional rights. Marion County Attorney Joel Ensey said on Wednesday there was "insufficient evidence" to establish a "legally sufficient nexus between this alleged crime and the places searched and the items seized." Ensey said police believed an "employee of the newspaper may have committed" a computer-based crime but there was not enough to justify a raid.

August 16: The Washington Times: NC legislature overrides governor's veto of prohibition of men competing in women's sports
North Carolina became the latest state to ban male-born athletes from female sports and gender-transition procedures for minors as the Republican supermajority overrode Democratic Gov. Roy Cooper's vetoes. In a daylong override spree, Republican legislators overturned vetoes Wednesday on a half-dozen bills, including measures related to transgender issues and parental rights. They included House Bill 808, which prohibits cross-sex hormones, puberty blockers and surgeries for those under 18. The Senate voted 27-18 shortly after the House voted 73-46 to enact the bill over the governor's objections. The legislature also jettisoned the governor's veto of HB 574, named the Fairness in Women's Sports Act, which bars male students from participating in female scholastic sports in middle school, high school and universities.

August 16: The Daily Caller:
Turley: Georga DA may have "tripped the wire" with her approach to Trump prosecution
George Washington University law professor Jonathan Turley said Wednesday that Fulton County District Attorney Fani Willis may have "tripped the wire" with their prosecutorial approach. A grand jury in Fulton County, Georgia, handed down ten indictments Monday night, charging Trump and other associates over Trump's efforts to contest the 2020 election results in that state. "This is going to be this massive production and she is going to do it in this rather short period of time. Now, the defense has to go through what are effectively three grand juries, three years of investigation, there's 19 defendants that may have conflicts," Turley said. "There is going to be a flurry of motions, constitutional questions raised." "The question is: Why this mad rush? Why is everyone not just piling on indictments but jamming together these trials, daisy-chaining them from Super Tuesday to virtually the inauguration, if you count the civil cases as well?" Turley asked. "At some point judges are going to have to step in and be a mature voice and say, 'look, okay, stop it, this guy has got to prepare a defense in multiple cases.'" Special Counsel Jack Smith got a four-count indictment of Trump. Legal experts note much of the conduct Smith claimed was criminal in the indictment appeared to be protected by the First Amendment. Harvard University law professor Alan Dershowitz said the indictment not only attacked the First Amendment, but also Trump's Sixth Amendment right to counsel.

August 15: Fox News:
GA Trump indictment posted before the Grand Jury actually voted on it
The Fulton County Clerk of Courts Office is back peddling after it posted the Georgia indictment of Trump prior to the grand jury even voted on it. In offering an explanation they claimed the posting was supposed to be a test and not on the live website. Reuters first reported on the document before the Fulton County Court quickly removed it from the website and released a statement, blasting the document as "fictitious" and warning the media "that documents that do not bear an official case number, filing date, and the name of The Clerk of Courts, in concert, are not considered official filings and should not be treated as such." The indictment was handed up and unsealed Monday night, bearing the same charges as listed on the alleged "fictitious" document. [See Related Story why this might have happened]

August 15: The Epoch Times: Georgia indictment violates democratic norms, experts say
The Georgia grand jury's indictment of former President Donald Trump over his efforts to overturn 2020 election results may violate democratic norms but that doesn't mean the case will be resolved quickly, legal experts say. Their comments came after Trump and 18 co-defendants — including several of his former attorneys — were indicted in Fulton County, Georgia, late on Aug. 14 over Trump's efforts to contest the election in Georgia. Charges range from violating Georgia's Racketeer Influenced and Corrupt Organizations (RICO) Act, soliciting the violation of an oath by a public officer, conspiracy to commit forgery in the first degree, and conspiracy to commit filing of false documents.

August 15: The Washington Examiner: Mark Meadows requests removal from Fulton County GA case, asking it be moved to a federal court
President Trump's former chief of staff Mark Meadows is seeking to move the Fulton County, Georgia, case brought against him to federal court. Meadows was indicted alongside the Trump and 17 others on Monday for allegedly attempting to subvert the 2020 election results. George Terwilliger, Meadows's attorney, argued in the filing that because the case relates to conduct that "occurred during his tenure and as part of his service as Chief of Staff," he has the right to remove his portion of the proceedings from Fulton County Superior Court. "Nothing Mr. Meadows is alleged in the indictment to have done is criminal per se: arranging Oval Office meetings, contacting state officials on the President's behalf, visiting a state government building, and setting up a phone call for the President," Terwilliger wrote in a 14-page filing with the U.S. District Court for the Northern District of Georgia on Tuesday evening, saying these are expected from his role.

August 15: The Daily Caller:
Top FBI official involved with Russian oligarch plead guilty to conspiracy
A former FBI official who played a key role in the "Russiagate" investigation into former President Donald Trump pled guilty on Tuesday to conspiracy to provide illegal services to a sanctioned Russian oligarch, according to a press release from the U.S. Southern District of New York Attorney's Office. Charles McGonigal, a former special agent and chief of counterintelligence at the FBI's New York field office, pled guilty to money laundering and conspiring to violate the International Emergency Economic Powers Act (IEEPA), in connection to services provided to Oleg Deripaska, a sanctioned Russian oligarch. McGonigal was a key player in spearheading the "Crossfire Hurricane" probe – informally referred to as "Russiagate" – in 2016, which was the investigation into the Trump campaign's alleged ties to Russia.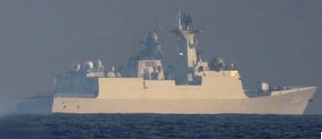 August 15: The Washington Times:
China expanding naval presence worldwide
China has fully militarized at least three islands it built in the disputed South China Sea and is now looking around the world to establish a network of naval bases to bolster its ability to project power and match the global reach of the U.S. Navy. beijing's first overseas naval base, situated in the small country of Djibouti on the Horn of Africa and operational since 2017, has given it a foothold in the Arabian Sea. National security experts are speculating about the next outpost. The most likely possibilities are Sri Lanka, where China has made its largest overseas commercial port investment in the past decade, and Equatorial Guinea, which is strategically located on West Africa's Atlantic coast and could put Chinese naval assets squarely in America's backyard. Researchers at the College of William & Mary said it's just a matter of time before Chinese warships operate in faraway waters. The Pentagon has warned since 2021 that China boasts the world's largest maritime military fleet in terms of warships. Although weaker than the U.S. Navy in power, weaponry and sophistication, the People's Liberation Army Navy has more than 355 platforms compared with roughly 300 warships in the American fleet and they have an active building campaign underway.

August 14: News Max: Disney (and Hulu) are paying a price for inserting politics and "wokism" into their business model
Disney is facing falling profits and economic difficulties as it has sought to embrace the woke agenda. Last week Walt Disney Co. CEO Bob Iger announced dramatic increases for its online streaming subscription services Disney+ and Hulu. Disney+ subscribers will see their monthly bill grow by $3 to almost $14 monthly – close to a staggering 27% increase. Similarly, Hulu -- Disney's virtual pay TV service -- will grow by $3 to $18 a month — representing a 20% hike. The increase makes Hulu the most expensive for services providing the most basic streaming TV services. Hulu has long been criticized for offering a long roster of left-wing news and entertainment channels while banning many conservative ones. Disney has seen its business suffer as it entered into a series of cultural battles across the nation, including officially opposing Florida Gov. Ron DeSantis' efforts that banned talking about sexual issues to public school children in the third grade or younger. Since then, Disney's business profits have disappeared, with the company posting a net loss of $460 million in the most recent quarter. Last year the company had a profit of over $1.4 billion for the same quarter. Customers are clearly turning off Disney+ and Hulu. Disney+ lost about 600,000 subscribers over the past two quarters alone. Iger has vowed to cut over 7,000 jobs at Disney to bring the company back into profitability. Despite the losses Disney appears intent on embracing the woke agenda.

August 12: Texas Scorecard:
Allegation: Harris County counted 32,000 ballots illegally in 2022
New documents filed by Harris County Judge candidate Alexandra Mealer claim that 32,000 "likely illegal ballots" were counted in her contested November 2022 election—more than her opponent Lina Hidalgo's margin of victory. Mealer, a Republican, lost her race against Democrat incumbent Hidalgo by 18,183 votes. She filed an election contest in January, contending that Harris County Elections Administrator Clifford Tatum "committed systematic and widespread violations of Texas election law" that make the outcome of the election unknowable. In her new filing, Mealer's attorneys say Harris County records indicate more than 32,000 ballots were counted in violation of Texas law. Mealer's team cites four main categories of ballots that should not have been counted: (1) Voters who moved out of Harris County, according to the U.S. Postal Service's National Change of Address data (27,000), (2) Voters with canceled registrations (2,970), (3)Voters whose registration was in "suspense" but did not fill out the required "Statement of Residence" form attesting that they were eligible Harris County voters (2,038), and (4) Mail-in ballots that did not undergo proper signature verification (700). "An election is presumed valid when the law is followed," said Mealer. "However, when there are widespread violations and disregard for the election code, the true results are unknowable and a new election must be ordered."

August 14: The Daily Caller: 98 year old KS newspaper owner dies after police raid on her business and confiscated electronics
A 98-year-old co-owner of a small Kansas newspaper died Saturday, one day after a police raid on her home and the Marion County Record's office building. Joan Meyer had been undergoing severe stress and emotional distress in the hours before her death, the Marion County Record reported. She was allegedly unable to eat or sleep after police conducted the raid. Authorities confiscated personal electronics, computers, the newspaper's file server and other equipment, according to the outlet. Marion Police Chief Gideon Cody allegedly physically grabbed reporter Deb Gruver's cell phone, reinjuring one of her fingers in the process. CBS News reports, Cody later defended the raid, saying, "the judicial system that is being questioned will be vindicated." "It is true that in most cases, it requires police to use subpoenas, rather than search warrants, to search the premises of journalists unless they themselves are suspects in the offense that is the subject of the search," he added. [See Related Story]

Meanwhile, News Max reported several press freedom watchdogs condemned the Marion Police Department's actions as a blatant violation of the U.S. Constitution's protection for a free press. The Marion County Record's editor and publisher, Eric Meyer, worked with his staff Sunday to reconstruct stories, ads and other materials for its next edition Wednesday, even as he took time in the afternoon to provide a local funeral home with information about his mother, Joan, the paper's co-owner. A search warrant tied Friday morning raids to a dispute between the newspaper and a local restaurant owner, Kari Newell. She is accusing the newspaper of invading her privacy and illegally accessing information about her and her driving record and suggested that the newspaper targeted her after she threw Meyer and a reporter out of restaurant during a political event. While Meyer saw Newell's complaints — which he said were untrue — as prompting the raids, he also believes the newspaper's aggressive coverage of local politics and issues played a role. He said the newspaper was examining Cody's past work with the Kansas City, Missouri, police as well. "This is the type of stuff that, you know, that Vladimir Putin does, that Third World dictators do," Meyer said during an interview in his office. "This is Gestapo tactics from World War II."

August 14: Fox News:
Recently retired FBI agent; Biden transition team tipped off about plans to interview Hunter, subsequently the interview never happened
An FBI supervisory special agent told congressional investigators that the Biden transition team and Secret Service headquarters were tipped off in December 2020 about a planned interview of Hunter Biden – a tip-off that resulted in the interview of then-President-elect Biden's son not taking place at all, even while he was labeled the target of the yearslong federal investigation. The agent, who worked for the FBI for more than two decades and retired from the bureau last year, participated in a transcribed interview under oath behind closed doors with the House Oversight Committee last month. His testimony came amid whistleblower allegations that prosecutorial decisions made throughout the Hunter Biden investigation, led by US Attorney David Weiss, were influenced by politics. IRS whistleblower Gary Shapley testified that the Biden transition team and the Secret Service were "tipped off" about the planned interview of Hunter Biden. The agent corroborates Shapley's testimony. Attorney General Merrick Garland last week sought to clear the cloud of alleged politicization from the investigation into the president's son, who pleaded not guilty to two misdemeanor tax charges and a felony gun charge after an orchestrated plea deal with the Justice Department fell apart in federal court on grounds of unconstitutionality.

August 13: Fox News:
Ramaswamy: pulling the curtain back on Biden self-serving national security policy
2024 GOP presidential candidate Vivek Ramaswamy is pulling the curtain back on Biden's self-serving national security policy, making the bold declaration that "much" of the U.S.'s military defense spending within the last few decades has not been properly allocated. We need a modern Monroe Doctrine in this country. The dirty little secret is that much of our military defense spending in the last several decades has not actually gone to national defense. The reality is, if we do enter a serious conflict, and I worry that Joe Biden is sleepwalking us into potential nuclear conflict with Russia and Russia and China being in a military alliance with one another that would mean both nations. The reality is, we need defense capabilities of the homeland, nuclear defense capabilities, cyber defense capabilities, super EMP, electromagnetic pulse capabilities, that could take out our electric grid. We are way behind. And so, the hallmark of my foreign policy is going to be you don't mess with the homeland. Start with that first," Ramaswamy said.


August 13: UPI: Russian naval vessel stops cargo ship on its way to Ukrainian grain port
Russian naval forces in the Black Sea forced a cargo ship heading to a Ukrainian port to stop after firing warning shots, Russia's Defense Ministry said Sunday. The Palau-flagged dry cargo ship Sukru Okan was on its way to the port of Izmail early on Sunday when it was intercepted by Black Sea Fleet's patrol boat Vasily Bykov for inspection, the ministry said in a statement carried by the official Russian news agency Tass.

August 12: News Max:
Trump in Iowa; A tribute to love experienced throughout the country
Former President Donald Trump, speaking at the Steer N' Stein at the Iowa State Fair Saturday said in his brief remarks that their comments were a "tribute of love" that he's experiencing nationwide. "No matter where we go, there's never been [more] enthusiasm," he said. Enthusiastic supporters crowded in and spilled onto the fairgrounds where he was speaking. "In 2016 we won. We did much better, I hate to say this, but we did much better in 2020…" Trump did not address the indictments he's facing or the scandals surrounding Hunter Biden, but instead stuck to promises to take care of the United States in his campaign stump speech. He said under Joe Biden, the United States is a "laughingstock all over the world," particularly "with millions and millions of people pouring into our country with no voter ID, with so many things, it's just so horrible." The "other side," doesn't "care about the farmers." "I don't even think they're coming here to campaign, because they know they're not going to be able to beat us," Trump said. "Nobody's done what we've done." Trump noted he's leading in the polls in Iowa and nationwide by at least 50 percentage points. But still, he said, "We don't want to take any chances. We'll be back."

August 12: News Max: Tim Scott; I'm not buying any Biden Saudi Arabian deal
Sen. Tim Scott (R-SC) vowed Saturday that he won't back a new deal brokered by the Biden administration that would directly involve the U.S. in securing peace between Israel and Saudi Arabia. "I have not and will not support the deals of this administration," Scott, a candidate for the GOP presidential nomination and member of the Senate Foreign Relations Committee, said about the deal. Reportedly, the Biden administration will soon propose to Congress an agreement that gives security and defense guarantees to Saudi Arabia if it is attacked. It would be the first such defense agreement given to a nondemocratic ally.

August 12: Twitter: Tucker Carlson interviews former Chief of the Capitol Hill Police about Jan. 6th protests
Tucker Carlson had an interview with Steven Sand, former Chief of the Capitol Hill Police, which would have aired on Fox News but wasn't because Carlson was fired before it was to run. In the interview on "Tucker on Twitter" Sa1q2rtyhujkl;./>,mnb cvxzA ;/">nd said he wasn't given access to the intelligence information indicating there was going to be a problem. In particular information was kept from him that the FBI expected 18-19 people it considered domestic terrorists to be in the crowd. The information was there but kept from the one person whose responsibility was to protect the U.S. Capitol; the person with boots on the ground. In order for him to get National Guard assistance he had to get the approval of then Speaker Nancy Pelosi though the House Sgt. At Arms. It took 71 minutes to get a response and when he contacted the Pentagon to send him the National Guard troops, he was told he couldn't have them because of the optics of troops descending on the Capitol. In the end, police units from New Jersey (over 170 miles away) arrived before the National Guard was released to assist. They were released to help after the protest was over.

August 12: The Jerusalem Post:
Ukrainians destroy, massive Russian tank on the battlefield
A much-lauded Russian Terminator-2 tank appears to have been destroyed by a Ukrainian tank unit working alongside Ukrainian special forces on Saturday. A video posted to Telegram by the Ukrainian security service SBU appears to show the tank being destroyed and nearby soldiers fleeing the scene. The Russian tank is a powerful machine with serious battlefield potential. It is armed with four missile launchers, two autocannons, and two grenade launchers. Ukrainian officials wrote on telegram that the hit was carried out using "just a few hits of kamikaze drones". The officials then elaborated that an attempt was made by Russia to extricate the vehicle using another tank which was then totally destroyed by the Ukrainian Special Forces waiting nearby.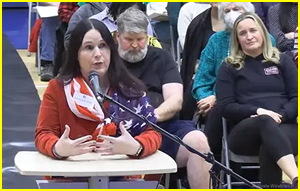 August 12: Fox News: Critics warn California bill to protect school officials would punish parents who speak out at school board meetings
California Democrats are advancing a bill that would expand state law criminalizing harassment of school officials, as more parents speak out against liberal policies at school board meetings across the state. The bill would expand the terms of an existing statute barring parents from disrupting classrooms and extracurricular activities where a school employee is present, to now include off-campus activities where employees are present, such as school board meetings. Parents would be subject to a misdemeanor charge, facing a $500-$1,000 fine and jail time of up to a year for causing "substantial disorder" at these meetings. The measure also expands the definition of "school employee" to "any employee or official of a school district, a charter school, a county office of education, a county board of education, the state board, or the State Department of Education." Some legal experts warned the bill was another attempt by Democrats in the state to restrict parental rights and free speech, as parents continue to push back on race and gender policies in their school districts.

August 12: News Max:
Trump in Iowa – a "tributed of love" from his supporters
Former President Donald Trump, speaking at the Steer N' Stein at the Iowa State Fair Saturday along with a contingent of congressional supporters including Reps. Matt Gaetz, Byron Donalds, Greg Steube, and others said in his brief remarks that their comments were a "tribute of love" that he's experiencing nationwide. "No matter where we go, there's never been [more] enthusiasm," Trump said at the fair venue, where enthusiastic supporters crowded in and spilled onto the fairgrounds. "In 2016 we won. We did much better, I hate to say this, but we did much better in 2020… I will say 2020 was fantastic and 2016 was fantastic." Trump noted he's leading in the polls in Iowa and nationwide by at least 50 percentage points. But still, he said, "We don't want to take any chances. We'll be back." He also encouraged those listening to "stay strong" as there are "bad, bad people from within."

August 11: Rasmussen Reports:
Merrick Garland: More voter view Attorney General unfavorably
Attorney General Merrick Garland continues to be unpopular with voters, who don't see him doing a better job than most of his predecessors. The latest Rasmussen Reports national telephone and online survey finds that 36% of likely U.S. voters have a favorable impression of Garland, including 18% who have a Very Favorable view of him. Forty-four percent (44%) now view Garland unfavorably – up from 42% in August 2022 – including 32% who have a Very Unfavorable impression of the attorney general. Another 21% are not sure.

August 11: The Epoch Times:
AG Garland appoints Weiss as special counsel to investigate Hunter
Attorney General Merrick Garland announced Friday the appointment of U.S. Attorney David Weiss as special counsel in the Department of Justice's (DOJ) ongoing investigation of first son Hunter Biden. Doing so "consistent with the Department of Justice regulations governing such matters," Garland said. Weiss, the U.S. attorney for the District of Delaware, was asked to lead the department's investigation of Biden in February 2021. That investigation led to charges being filed against the first son in June, including two violations of failure to pay income tax and one violation of unlawful possession of a firearm. A plea agreement signed off on by Weiss wasn't approved by the Federal Judge overseeing the case and was considered by many to be a slap on the writs for Hunter Biden – likely resulting in no jail time. Weiss has claimed in communications with Congress that he had complete authority over the case, yet according to the testimony of two IRS whistleblowers, he was previously denied the special counsel status he requested. The IRS whistleblowers, who went public in recent months, also claimed political meddling in the DOJ's investigation of Mr. Biden's tax affairs.

August 11: The Washington Examiner: Graham; Special Counsel appointment dumber than dirt, creates more questions than answers
Sen. Lindsey Graham (R-SC) reacted to the news of Attorney General Merrick Garland appointing David Weiss as special counsel in the investigation into Hunter Biden. Weiss was the same person who allowed several of the potential cases to die because he allowed them to go so long that the statute of limitations kicked in. Graham called the announcement a "dumbest dumber-than-dirt political move" for its timing. Republicans in Congress have shared criticism over Weiss's authority in the investigation that appeared to limit him. Criticisms were based, at least in part, on testimony from two IRS whistleblowers who worked with the Department of Justice on the Biden case and believed that Weiss was not aggressively investigating the cases against Hunter Biden.

Meanwhile Breitbart News reports Congresswoman Elise Stefanik (R-NY) said Weiss is "compromised and cannot be trusted." Stefanik, the House Republican Conference Chair, said, "This is absolutely unacceptable to the American people. David Weiss is compromised and cannot be trusted to conduct a fair investigation into Hunter Biden." "It was David Weiss who signed off on Hunter Biden's sweetheart plea deal that was so outrageous a federal judge threw it out," she observed, promising that House Republicans will "continue our constitutional duty of oversight, following the facts wherever they lead." Congressman James Comer (R-KY), Chairman of the House Oversight Committee added, "This move by Attorney General Garland is part of the Justice Department's efforts to attempt a Biden family coverup in light of the House Oversight Committee's mounting evidence of Joe Biden's role in his family's schemes selling 'the brand' for millions of dollars to foreign nationals."

August 11: The Daily Caller:
Garland's appointment of a special counsel may violate DOJ regulations
U. S. Attorney David Weiss' appointment Friday as special counsel in the Hunter Biden investigation appears to violate a Department of Justice (DOJ) regulation requiring a special counsel to "be selected from outside the United States Government." Attorney General Merrick Garland announced Weiss' appointment as special counsel Friday, noting he would "continue to have the authority and the responsibility that he has previously exercised" and explaining Weiss had requested to be appointed on Tuesday. The Justice Department regulation, which governs the powers and qualifications of a special counsel, was also used to criticize the 2020 appointment of John Durham as special counsel to investigate the origins of the Trump-Russia probe while he was serving as U.S. attorney for the District of Connecticut. Former Assistant U.S. Attorney Andrew McCarthy called the appointment of Weiss a "sham," saying "the point of having a special counsel is to bring in someone from outside the government who we can trust to do a credible investigation."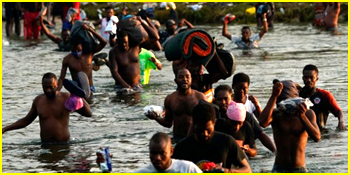 August 10: The Texas Scorecard:
15 Texas Congressmen want to withhold DHS funding until they secure the boarder
More than a dozen members of Texas' Republican Congressional delegation are asking their colleagues to withhold funding for the Department of Homeland Security because of the agency's failure to strengthen the U.S.-Mexico border. The effort is being led by U.S. Rep. Chip Roy. They sent a letter to the full chamber detailing the severity of the crisis on the Texas-Mexico border in depth. Among the examples cited in the letter is the recent lawsuit filed against three Fort Worth-based illegal aliens for participating in a human smuggling ring. The letter also points to claims that criminal cartels have taken over the border, migrants are dying during their illegal travels, and the current border policies are leaving children more susceptible to the sex-trafficking trade. According to the lawmakers' letter, Gov. Greg Abbott has been forced to use Texas' limited resources to start solving a problem the federal government created. To put more pressure on the Biden administration, the lawmakers want Congress to invoke its "power of the purse" when the agency's funding expires this fall.

August 10: Fox News:
Biden admits, the inflation reduction act those little to reduce inflation
Joe Biden admitted Thursday that Democrats' signature legislation, the Inflation Reduction Act, wasn't actually reducing the then-record-high inflation facing the nation as he originally touted to the American people. "I wish I hadn't called it that. It has less to do with reducing inflation than it does providing for alternatives that generate economic growth," Biden said during an appearance at a campaign fundraiser in Park City, Utah. "And so, we're now in a situation where if you take a look at what we're doing in the Inflation Reduction Act, we're literally reducing the cost of people being able to make their — meet their basic needs," Biden alleged. "Even when there is inflation there is a way to provide breathing room," he contended. Biden's comments are a sharp turn from what he said in July 2022 ahead of the Inflation Reduction Act's passage through Congress on a party line vote. "The Inflation Reduction Act is the strongest bill you can pass. It will lower inflation, cut the deficit, reduce health care costs, tackle the climate crisis, and promote energy security," he said at the time.

August 10: The Texas Scorecard:
Colon, federal judge; Biden administration, blatantly disregarded first amendment
A new court ruling says the Biden administration has disregarded the First Amendment, after pressing social media companies to censor conservative views. Federal Judge Terry Doughty of the Federal District Court of Louisiana issued a broad preliminary injunction barring the Biden administration and multiple federal agencies from communicating with social media companies about online content. Doughty ruled that the Biden administration's coercion of social media companies into online censorship blatantly violated the First Amendment. "The present case arguably involves the most massive attack against free speech in United States history," wrote Doughty. Notably, the defendants in this case include the Biden administration, the Federal Investigation Bureau (FBI), the Centers for Disease Control and Prevention (CDC), the Department of Homeland Security (DHS), the Food and Drug Administration (FDA), and the Cybersecurity and Infrastructure Security Agency (CISA). The lawsuit, filed by the Republican Attorney Generals of Missouri and Louisiana, accused the Biden administration of pressuring social media companies to heavily censor conservative views on the origins of COVID-19, government-ordered health measures, and election security. The plaintiffs argued that the White House essentially coerced social media companies into suppressing ideas and content disliked by the Biden administration.

August 10: The Washington Examiner:
Louisiana attorney; FBI engaged in deception with a Hunter Biden Laptop
A leading attorney in Missouri v. Biden, the closely watched case about censorship practices, charged on Thursday during oral arguments that the FBI "engaged in deception" while working with social media companies in the lead-up to the 2020 election. John Sauer, special attorney general for the Louisiana Department of Justice, alleged to a three-judge panel for the 5th U.S. Circuit Court of Appeals that the FBI's and the White House's apparent censorship attempts on several issues were "egregious" but that the FBI also sought to mislead social media companies about Hunter Biden's laptop. Sauer's remarks came in response to one of the judges, Edith Clement, asking him, "Was the activity of the FBI as egregious as the activity of the White House?" "They're different, and I believe they're both very egregious, but the FBI engaged in deception," Sauer began. He then explained how the FBI worked behind the scenes to handle the now-infamous New York Post story, published weeks ahead of the 2020 election, implicating then-candidate Joe Biden in his son's business dealings based on contents from the younger Biden's now widely authenticated laptop.

August 9: The NY Post: Feinstein falls, back in hospital in San Francisco
Sen. Dianne Feinstein (D-CA) was forced to the hospital after tripping and falling Tuesday in her hometown of San Francisco, her office reported. "Senator Feinstein briefly went to the hospital yesterday afternoon as a precaution after a minor fall in her home. All of her scans were clear and she returned home," a spokesperson said. She apparently suffered "no serious injuries" from the tumble. The Senate is currently on recess and set to return Sept. 5. Feinstein, 90, was hospitalized earlier this year after a bout with shingles and was absent from the Senate for about three months before returning to the chamber. She is the oldest sitting lawmaker in either chamber of Congress. During her absence, Feinstein missed dozens of key votes and was blamed by some progressives for slowing the progress of Joe Biden's controversial picks for federal judgeships through the Senate Judiciary Committee.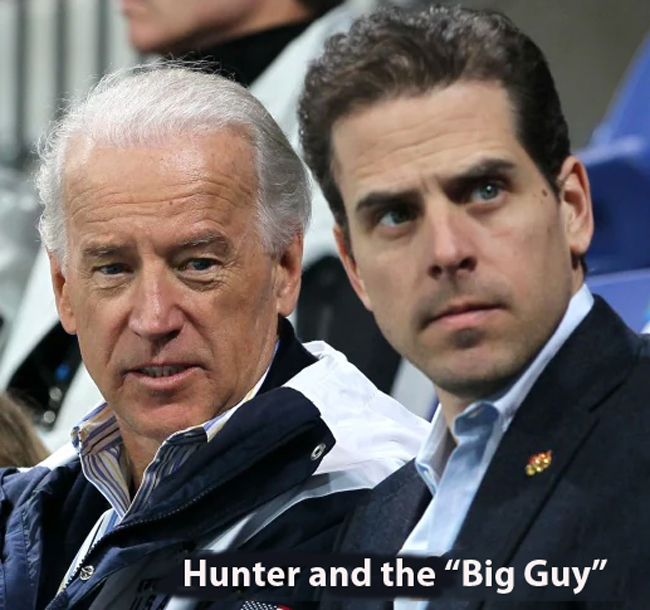 August 9: The Daily Caller:
House Oversight Committee releases bank records showing Bidens got millions of dollars from Russia and Ukraine oligarchs
The House Oversight Committee released bank records Wednesday showing Hunter Biden took millions of dollars-worth of payments from Russian, Ukrainian and Kazakh oligarchs. Hunter Biden received millions from Russian oligarch Elena Baturina, Ukrainian energy firm Burisma and Kazakh oligarch Kenes Rakishev when his father was vice president, the committee found. The committee has identified over $20 million in payments from foreign partners to the Biden family and their associates in what is being termed an influence peddling scheme.


August 9: News Max:
Congressman Gaetz; If Congress called Trump to testify with the promise of complete immunity from prosecution the indictments could be dead in the water
Rep. Matt Gaetz,(R-FL) proffered an unusual tactic on Tuesday — call former President Donald Trump to testify as a whistleblower before any House panel and grant him immunity from the prosecution of special counsel Jack Smith. Gaetz floated the idea during an interview. Gaetz insisted that Congress, especially the GOP controlled House, has to "exert its equities" to combat what it believes to be the political persecution of Trump. One way to do that — call Trump as a witness. "You can actually bring President Trump in to give testimony to the Congress and in doing so, immunize him," Gaetz contended, adding there are layers of immunity but full immunity would require a supermajority vote of the House.

August 9: The Daily Caller:
Soros-backed prosecutor in Florida "blows a gasket" over DeSantis firing her
The Soros-backed state prosecutor fired Wednesday by Florida Republican Gov. Ron DeSantis lashed out at a press briefing Wednesday afternoon, slamming the move as tyrannical. DeSantis suspended Monique Worrell for reportedly failing to impose mandatory sentences for gun and drug crimes and allowing convicted minors to avoid jail time. Worrell was an elected state attorney in Orange and Osceola counties. Morrell said the moment signified a "loss of democracy" by a "weak dictator." Judge Andrew Brain of the Ninth Judicial Circuit was appointed by DeSantis to replace Worrell. DeSantis previously suspended Hillsborough County State Attorney Andrew Warren after he refused to enforce several state laws, such as the law prohibiting sex change operations for minors and the 15-week abortion ban.

August 9: News Max:
Senator Paul demands probe into possible perjury by Dr. Anthony Fauci
Sen. Rand Paul (R-KY) wants the top prosecutor in Washington, D.C., to investigate Dr. Anthony Fauci for allegedly lying under oath about COVID-19 origins and the National Institutes of Health (NIH) funding gain-of-function research. Paul sent a letter to U.S. Attorney Matthew Graves on Tuesday, demanding a probe of Fauci for allegedly committing perjury during a congressional hearing in 2021 when Fauci said COVID-19 did not come from a Chinese lab. Previously, in July 2021, Paul had sent a criminal referral Joe Biden's Justice Department (DOJ) alleging that Fauci lied to Congress about gain-of-function research. "Because of the DOJ's inaction regarding Fauci's lies to congress, I've now sent a criminal referral to D.C. U.S. Attorney Matthew Graves. I'm demanding an investigation. "Before Congress, Dr. Fauci denied funding gain-of-function research, to the press he claims to have a dispassionate view on the lab leak hypothesis, and in private he acknowledges gain-of-function research at WIV to his colleagues. His own colleagues have acknowledged Dr. Fauci's inconsistency," Paul wrote to Graves.

August 9: The Washington Examiner: FBI memo reveals the depth of the law enforcement's investigation to label traditional Catholics as domestic terrorist
A controversial document issued by the FBI Richmond Field Office in January which took aim at certain "traditionalist" Catholics is tied to in FBI offices in Portland and Los Angeles, according to a less redacted version of the document. The latest version linked "radical-traditionalist Catholics" to violent extremism and relied on a "liaison contact" in the Portland Field Office and information from the Los Angeles Field Office. The document first made headlines this year after it revealed that the Richmond office had assessed the threat presented by the so-called radical-traditionalist Catholics and explored threat "mitigation opportunities," such as engaging with certain churches in an attempt to persuade their leadership into working as "tripwires" or sources for the FBI.

August 9: The Daily Signal: FBI Director lied under oath re: new memo suggests memo targeting "radical traditional Catholics"
FBI Director Christopher Wray may have lied under oath concerning the FBI Richmond office's Jan. 23 memo citing the Southern Poverty Law Center in urging investigation of "radical traditional Catholic hate groups," Rep. Jim Jordan (R-OH) has suggested. After publication of this story, the FBI said Wray's testimony had been "accurate and consistent." On July 12, Wray testified to the House Judiciary Committee that the memo represented "a single product by a single field office, which, as soon as I found out about it, I was aghast and ordered it withdrawn and removed from FBI systems." Yet on July 25, 2023, the FBI produced a version of the Richmond document with fewer redactions than an earlier version the FBI had produced. "This new version shows that the FBI's actions were not just limited to 'a single field office,' as you testified to the Committee," Jordan, who chairs the House Judiciary Committee, wrote in his letter to Wray. "The document cited reporting from an 'FBI Portland liaison contact with indirect access' who informed on a 'deceased [Racially or Ethnically Motivated Violent Extremist (RMVE)] subject' who had 'sought out a mainline Roman Catholic community' and then 'gravitated to [Society of Saint Pius X (SSPX)],'" Jordan explained. "In addition, the document noted how an FBI undercover employee with 'direct access' reported on a subject who 'attended the SSPX-affiliated [redacted] Church in [redacted] California, for over a year prior to his relocation.' The document states that FBI's Los Angeles Field Office initiated an investigation on the 'RMVE subject.'"

August 8: News Max:
Biden's DOD trying to work around Senate hold on flag-rank nominations
The Pentagon is taking steps to "mitigate the disruption" in the promotions and confirmations of more than 300 senior military officers because of the hold Sen. Tommy Tuberville (R-AL) has had in place for several weeks. "We are currently facing an indefinite, blanket hold on the Senate confirmation of all U.S. military general and flag officers," Defense Secretary Lloyd Austin wrote in a memo to the three service secretaries. Austin's plan calls for some of the current three- and four-star officers to continue serving (without retiring) or to have selectees to be put in places in an acting capacity. Decisions will be made on a case-by-case basis, depending on the positions and individuals involved. Those who end up serving in an acting capacity may not be eligible for pay increases that are commensurate with the positions being filled.

August 8: The New York Post:
Armed men with body armor believed to be cartel members entering Texas
A trio of armed men were seen crossing the southern border into Texas on Saturday in what is believed to be the latest incident of suspected Mexican cartel members making their way onto US soil. Startling images of the incident show the three suspected cartel gunmen, one of whom appears to be outfitted with body armor, making their way through the South Texas scrubland, near Fronton, with rifles at the ready. Border Patrol agents, including members of the elite Border Patrol Tactical Unit, or BORTAC, investigated the site of the illegal crossing but found nothing, according to the news outlet. In a similar incident in June, five suspected members of the Cartel Del Noreste were arrested in the same area after illegally crossing the border armed with rifles and tactical gear.

August 8: The Daily Caller: Burisma lobbyist tied to Hunter Biden worked for Ukrainian prosecutor who let Burisma off
Blue Star Strategies, a lobbying firm recommended to Ukrainian energy firm Burisma by Hunter Biden, worked for a Ukrainian prosecutor who let Burisma off, internal State Department emails show. Blue Star strategies called State Department official George Kent regarding then-Ukrainian Prosecutor General Yuri Lutsenko in September 2016, a few months after Blue Star met with State Department officials on Burisma's behalf, internal emails show.

August 7: The NY Post: FBI agent lied under oath about Hunter Biden laptop
A San Francisco-based FBI special agent lied under oath about discussions he had with big tech companies that suppressed The Post's reporting on the contents of first son Hunter Biden's laptop hard drive before the 2020 election, according to an internal Facebook document. Elvis Chan made false statements about his communications with Facebook over the bombshell October 2020 reports that revealed Hunter involved hid dad Joe in business deals with foreign nationals, internal communications obtained by the House Judiciary Committee show. A Facebook employee said in an Oct. 15, 2020, message that he had spoken with Chan, who said he was "up to speed" on the FBI's probe of Hunter's laptop and "that there was no current evidence to suggest any foreign connection or direction of the leak."

August 7: The Epoch Times: DC Federal judge gives 3-day turnaround to Trump's legal team win 14 days as normal, perhaps showing a possible bias
The rule in D.C. courts is that the defendant gets 14 days to respond to motions, explained defense attorney and former federal prosecutor William Shipley. The judge can shorten the deadline, but Shipley questioned why this judge insisted on giving Trump only three days. "This is already creating a record of bias," he said. "There is no reason for the judge to set aside the local rule on the timeline to respond to motions." Shipley has been representing dozens of people charged in relation to the Jan. 6, 2021, protest and riot at the U.S. Capitol—an incident tied into the case against Trump.

August 7: The Texas Scorecard: Redistricting in Galveston County goes to court
A voting rights trial is underway now in Galveston County that could impact redistricting across Texas and beyond. Following the 2020 census, Galveston's Republican-led County government redrew its four commissioner precincts in a way that makes it less likely the lone Democrat commissioner, who is one of two black commissioners, can be re-elected. Favorable districts were drawn for the three Republicans and the County Judge. Three federal lawsuits filed in 2021 claimed county officials engaged in intentional racial discrimination, violating Section 2 of the Voting Rights Act even though there are currently two black members of Commissioners Court (one Republican and one Democrat). The plaintiffs accuse the county of "cracking" non-white voters across all four districts to dilute minorities' voting strength. Galveston County says their new precinct map was drawn according to traditional districting principles, and did not consider race at all. County attorneys argue the Voting Rights Act does not permit coalition districts, nor does it guarantee that Democrats will be elected. The attorneys say the plaintiffs "seek to obtain from this Court what they could not obtain through the political process: a map designed to guarantee one Commissioners Court seat for the Democratic Party." They note that the U.S. Supreme Court has allowed partisan gerrymandering, but has not found that the VRA permits coalition districts that treat separate minority groups as a single cohesive minority voting bloc.


August 7: The Washington Times:
Judge skeptical of constitutionality of grand jury in Trump classified documents case in Florida
A federal judge pressed special counsel Jack Smith on Monday to explain why he used a D.C. grand jury to investigate the Florida-based case against former President Trump for mishandling of classified documents. U.S. District Judge Aileen Cannon is based in South Florida, where Smith filed an indictment against the former president and where the trial is expected. But the charges were brought based on the recommendation of a grand jury in Washington, causing Judge Cannon to question whether the move was constitutional. In a brief order, Judge Cannon ordered prosecutors to "address the legal propriety of using an out-of-district grand jury proceeding to continue to investigate and/or seek post-indictment hearings on matters pertinent to the instant indicted matter in this district." Smith's team has until August 22nd to respond to the judge's question.

August 7: Fox Business:
Think tanks file suit to block Biden's plan to cancel $39B in student loans
Two think tanks are urging a federal court to block the Biden administration's scaled-back plan to cancel $39 billion in student loans, arguing that the plan exceeds the administration's authority. The lawsuit was filed Friday in Michigan by the New Civil Liberties Alliance on behalf of free market think tank Mackinac Center for Public Policy and libertarian think tank the Cato Institute. The groups accused the administration of overstepping its power in announcing student loan debt relief for 800,000 borrowers worth $39 billion – a plan the Department of Education rolled out shortly after the Supreme Court struck down a broader student loan handout plan pushed by President Biden. Friday's lawsuit requested for a judge to rule the latest debt forgiveness plan as illegal and to block the Department of Education from carrying it out until the case is decided.



August 7: The Epoch Times: Major trucking company files for bankruptcy; Teamsters would not agree to modernizations, now 30,000 drivers are out of work, 22,000 of them Teamster
U.S. trucking firm Yellow Corp. filed for Chapter 11 bankruptcy protection on Aug. 6 after the company was unable to work out a solution with Teamster union employees. "It is with profound disappointment that Yellow announces that it is closing after nearly 100 years in business," Yellow CEO Darren Hawkins said in an Aug. 6 statement. "Today, it is not common for someone to work at one company for 20, 30, or even 40 years, yet many at Yellow did. For generations, Yellow provided hundreds of thousands of Americans with solid, good-paying jobs and fulfilling careers." The Nashville, Tennessee-based nearly 100-year-old company's bankruptcy filing puts about 30,000 workers at risk at a time when the freight industry is already grappling with slumping Interestedly, it was their labor union's unwillingness to work with the company in negotiating a new contract that dealt the death blow and which will cost 22,000 teamster members to lose good paying and steady employment. Its clients include large retailers such as Walmart and Home Depot, manufacturers, and Uber Freight. Some companies had paused shipments to Yellow because of fears that they could be lost or stranded if the trucking firm went bankrupt. Prior to its demise, Yellow, one of the largest U.S. trucking companies, held roughly 8 percent to 10 percent of the market share

August 6: Fox News: Jordan (R-OH); "Dear Devon" letter proves connection of President to Hunter's influence peddling scheme
House Judiciary Committee Chairman Jim Jordan said a bombshell 2011 note from then-Vice President Joe Biden to his son's then-business partner, Devon Archer, is solid proof the current president has not been aboveboard in his denials on the matter. The note from VP Joe Biden said he regretted being unable to speak with Archer at an event where he was hosting then-Chinese President Hu Jintao. The letter read, "I apologize for not getting a chance to talk to you at the luncheon yesterday. I was having trouble getting away from hosting President Hu. I hope I get a chance to see you again soon with Hunter. I hope you enjoyed lunch. Thanks for coming,"

August 6: The Washington Times:
Dems attempt to untie President from his son's business dealings
House Democrats twisted the testimony of a key Biden associate in a bid to convince the public that the lucrative business deals secured by Joe Biden's son had nothing to do with his father's power and influence. Hunter Biden's former business partner, Devon Archer who delivered four hours of closed-door testimony to House lawmakers last week. All of the testimony was released in a transcript Thursday. The leading Democrat who questioned Archer told reporters afterward that Archer delivered a nothingburger: no evidence of influence peddling or any indication that then-Vice President Biden played a role in his son's success in landing a million-dollar job on the board of Ukrainian energy company Burisma. The problem is that the testimony released last week shows what Congressman Daniel Goldman (D-NY) said is an illusion and fabricated.

August 6: News Max: Russia launches massive missile attacks on Ukraine after ship damaged by Ukrainian drone attack
Ukraine said Russia bombed a blood transfusion center near the front line in a wave of air strikes overnight while Moscow reported that it had shot down a drone heading to the capital on Sunday in the third such attack in a week. Both countries have stepped up attacks on each other's troops, weaponry and infrastructure supporting the war as Ukraine seeks to dislodge Russian forces who have dug in across southern and eastern Ukraine since their invasion last year. The Moscow-appointed head of Crimea said the Chonhar bridge to the peninsula, which was annexed from Ukraine by Moscow in 2014, had been damaged by a missile strike. Another of the three links between Crimea and Russian-occupied parts of mainland Ukraine, near the town of Henichesk, was shelled and a civilian driver wounded, a Moscow-appointed official said. Traffic was halted on a third bridge, linking Russia to Crimea, after both sides said a Ukrainian naval drone full of explosives struck a Russian fuel tanker vessel overnight, the second such attack in 24 hours.

August 6: The Washington Examiner:
Should Pence testify at Trump's January 6th trial it will help Trump, defense team says
An attorney for former President Trump said former Vice President Pence will be "one of our best witnesses at trial," noting that the former ally to Trump could be key to acquitting the former president of four federal crimes related to alleged efforts to subvert the 2020 election. It comes after Pence said that while he has no plans to testify, but that he will if the law requires it. John Lauro, an attorney for Trump, said he had read a book written by Pence, and that should the former vice president testify in a manner that is consistent with his book, then Trump will be acquitted for several reasons. "Number one: Mr. Pence recognizes that John Eastman, who was giving legal advice, was a renowned legal scholar," said Lauro. "Number two: Vice President Pence recognized that there were discrepancies and fraud in connection with the election. He wanted it to be debated on Capitol Hill; Mr. Trump wanted it to be debated in the state legislatures." He contended that if Pence testifies in court, the government will not be able to prove "beyond a reasonable doubt that President Trump had corrupt or criminal intent."

August 5: Fox News: Bulldozing the 1st Amendment; Trump indictment #3
The latest indictment of President Trump threatens to destroy the First Amendment and give the federal government the unprecedented power to criminalize political lies, constitutional law professor and Fox News contributor Jonathan Turley warned Saturday. Trump was indicted this week on four charges related to Special Counsel Jack Smith's investigation into 2020 election interference and the Jan. 6 Capitol riot, including conspiracy to defraud the United States. Trump pleaded not guilty to all charges in a Washington, D.C., courtroom Thursday. In an op-ed piece Turley said Smith's indictment essentially charges Trump for spreading "lies that there had been outcome-determinative fraud in the election," which Turley said is a dangerous proposition for the First Amendment. "In order to secure convictions for this, Smith would need to bulldoze through not just the First Amendment but also existing case law holding that even false statements are protected," Specifically, Turley said Smith's charges assert that Trump knew the statements he made about the 2020 election were false and said if Trump believes they were true, "the indictment collapses." In an effort to show Trump knew he lost legitimately; the indictment explains that many people advised him that he lost. But Turley said Trump conferred with people who thought he had won the election and Trump is allowed to do this.

August 5: News Max:
Smith seeks to silence Trump from sharing information shared during discovery process
U.S. prosecutors flagged a threatening social media post from Donald Trump in a late-night court filing on Friday, arguing it suggests he might intimidate witnesses by improperly disclosing confidential evidence received from the government. In the filing in Washington federal court, Jack Smith said a Trump social media post raised concerns that he might publicly reveal secret material, such as grand jury transcripts, obtained from prosecutors. Under the process known as discovery, prosecutors are required to provide defendants with the evidence against them so they can prepare their defense. "It could have a harmful chilling effect on witnesses or adversely affect the fair administration of justice in this case," prosecutors wrote. At his arraignment on Thursday, Trump swore not to intimidate witnesses or communicate with them without legal counsel present. Some see Smith's filing to be an attempt to muzzle Trump and his defense team. In the past the Obama-appointed judge Tanya Chutkan has not been sympatric to defendants in the January 6th cases. A Trump spokesperson issued a statement defending the former president's social media post. "The ruth post cited is the definition of political speech, and was in response to the RINO [Republican in Name Only], China-loving, dishonest special interest groups and super PAC's," the statement said. Trump has portrayed all of the investigations as part of a campaign intended to stymie his 2024 reelection effort.

August 4: The Washington Times:
Chinese hack US Govt. emails gets increasingly sophisticated
The House Oversight and Accountability Committee is investigating a complex China-linked hack of the federal government in which cyberattackers accessed the email data of Biden administration officials. The committee's lawmakers requested a briefing from the leaders of the Commerce and State departments, saying they fear the digital breaches show China has new cyber skills. "China appears to be graduating from 'smash and grab heists' that used to be 'noisy' and 'rudimentary' to a level described by security experts as 'among the most technically sophisticated and stealthy ever discovered,'" the lawmakers wrote. "The incident even raises the possibility that Chinese hackers may be able to access high-level computer networks and remain undetected for months if not years." The Secretary of Commerce acknowledged the hack took place but failed to disclose specifics. The Commerce Department's role in imposing economic restrictions on foreign businesses makes it an espionage target. The department oversees a blacklist of foreign entities and people that obstructs their work in the U.S. because of national security concerns.



August 4: Sky News: Ukrainian drone strike leaves Russian ship listing
A Ukrainian sea drone attack has reportedly damaged a Russian navy ship in the Black Sea - with footage appearing to show it partially submerged as it is towed into a port. The video shows how the Ropucha-class landing ship appears to be listing after it was struck off the coast of Novorossiysk in southern Russia. A second video, filmed from onboard the unmanned sea drone itself, shows the night-time attack on the large vessel. In the clip, the Ukrainian sea drone appears to head directly towards the ship without being fired upon. Ukrainian government adviser Anton Gerashchenko, said the attack left a "serious hole" in the side of the vessel, which has been named by online experts as Olenegorsky Gornyak.


August 4: Breitbart News:
Cruz asks Weiss whether former Biden aide interfered in investigation of Hunter Biden
Senator Ted Cruz (R-TX) is asking for answers from US Prosecutor David Weiss about whether Alexander Mackler (a former Biden attorney) interfered in the criminal probe into Hunter Biden. Mackler is Assistant United States Attorney (AUSA) of Delaware and a former deputy counsel to then-Vice President Joe Biden. He also served alongside Assistant United States Attorney Lesley Wolf at the Delaware office, where Wolf worked on the criminal probe into Hunter Biden and allegedly prevented investigators from asking about "the big guy." IRS agent whistleblowers allege Wolf refused to allow investigators to ask about Joe Biden being "the big guy." They also claim Wolf cautioned the investigation team against searching Joe Biden's guest house in Delaware for evidence against Hunter Biden because of "optics." "It appears that AUSA Lesley Wolf actively obstructed the FBI from properly investigating Hunter Biden as well as any possible wrongdoing by Joe Biden," Cruz said on Tuesday.

August 3: The Free Beacon:
Dem-led anti-Israel legislation based upon research from a designated terrorist group
Rep. Betty McCollum (D-MN), along with nearly 30 Democrat colleagues, introduced the "Defending the Human Rights of Palestinian Children and Families Living Under Israeli Military Occupation Act." The bill accuses Israel of wrongfully detaining Palestinian children and subjecting them to interrogation and imprisonment. But the measure relies heavily on research and statistics produced by Defense for Children International-Palestine (DCIP), a nonprofit group that in 2002 Israel designated as a terrorist organization. The Israeli government says the group is controlled by the Popular Front for the Liberation of Palestine (PFLP), a militant organization that has killed Americans and is a U.S.-designated terror organization. House Republicans say legislation like McCollum's bill is par for the course among House Democrats, where anti-Semitism has become commonplace. Rep. Tlaib, for instance, attempted to organize an event in May mourning the "catastrophe" of Israel's creation, prompting last-minute intervention by House Speaker Kevin McCarthy (R-CA). And a July speech by Israel's president sparked boycotts among many Democrats, with Rep. Pramila Jayapal (D-WA) calling Israel a "racist state."

August 2: The Galveston County Daily News:

It's time to clean house and restore trust in our nation's institutions
Last month a baggy of white powder was discovered in a highly-secure and sensitive part of the White House, initiating a mass evacuation because it could have been anthrax or other dangerous substance and it was in close proximity to the Oval Office, the cabinet room, and the Presidential residence. It turned out the powder was cocaine. An investigation was initiated about how White House security had been breached. Then the investigation was abruptly closed, so we'll never know who did it. We'd like to know why. This seems to us to be a major national security breach. Did they close the investigation because they really don't want uncover the offender? Are political reasons at play? What if the white powder hadn't been cocaine but something far more dangerous? Meanwhile there seems to be a two-tiered Justice system. The Biden's get a slap on the wrist while DOJ is trying to put former President Trump in jail. Both had classified documents within their control. Biden took them as Vice President when he wasn't authorized to do so. Trump reportedly declassified the documents he had when he was President. Both were negotiating with the National Archives to work out what was authorized and what wasn't, but Trump's home was raided by an FBI SWAT team with guns while Biden's wasn't. Biden is not facing prosecution while Trump, Biden's probable opponent in the 2024 election, is facing federal charges. It's time to clean house, restore trust in our nation's institutions and treat all suspected violators equally.

August 2: The Daily Caller:
Russell Senate Building evacuated after authorities receive report of an active shooter
U. S. Capitol Police responded to an apparently false report of an active shooter in the United States Capitol Complex on Wednesday afternoon. The alert was specific to the Senate office buildings that are north of the U.S. Capitol Building itself. At least one of the three major Senate office buildings, the Russell building, was evacuated. "Our officers are searching in and around the Senate Office Buildings in response to a concerning 911 call. Please stay away from the area as we are still investigating. We will continue to communicate with the public here," the Capitol Police tweeted at 2:45 p.m. "If you are inside the Senate Buildings, everyone inside should be sheltering in place."

August 2: The Washington Times:
Jack Smith's indictment of Trump is an attack on free speech
Former President Trump's lawyers are framing the new Jack Smith indictment as an unprecedented battle over free speech that federal prosecutors cannot win. John Lauro, one of the lawyers on Trump's defense team, is hammering home the message that this is the "first time the First Amendment has been criminalized." He warned Joe Biden's Justice Department will make it "criminal to state your position and engage in political activity." "It is criminalizing speech for this reason: What the president saw in 2020 was all these irregularities going on — affidavits, sworn testimony, examples of instances where the rules were changed in the middle of the game," Lauro said Wednesday. "He had every right to comment on that and act politically. In a criminal case what they would have to show is all that speech was not entitled to First Amendment protection." It is going to be impossible for the government to provide criminal and corrupt intent beyond a reasonable doubt, he said. "They have to demonstrate beyond a reasonable doubt that No. 1, President Trump did not believe that all these irregularities were true and No. 2, that he did something to corruptly obstruct justice and they can't prove that because everything he did was to get at the truth," he said.

August 2: The Washington Examiner: Alan Dershowitz (D) says Jack Smith indictment of Trump "not strong enough" to meet the needed standard
Constitutional scholar and attorney Alan Dershowitz spoke about his thoughts on former President Trump's third indictment, saying the standard should be very high to charge a presidential candidate with federal crimes. On Tuesday, Trump was indicted on charges related to his alleged attempts to have Vice President Pence ask state legislatures in swing states verify which of the contested electoral votes should be counted in the 2020 general election. "It's just not strong enough or specific enough to satisfy the very high standard that's required when a president of the United States allows his Justice Department to indict his opponent and influence the outcome of the election [in 2024]," Dershowitz said. "It doesn't satisfy the high standard that should be required when you're going after your political opponent. That's banana republic when you go after your political opponents by indicting them," he added. Dershowitz said Democrat operative and special Counsel Jack Smith is treating Trump unfairly. "The standard has to be so high for that, and it does not look like it's been met by this indictment," he said. "It certainly wasn't met by the indictment in New York, and questionable whether it was met by the indictment in Florida, or will be met by the indictment in Fulton County."

August 1: The Epoch Times:
Washington, DC grand jury indicts Trump related to January 6th
Former President Donald Trump has been indicted on a third set of charges, this time relating to his efforts to question the results of the 2020 election, even as he presses ahead with his third presidential run. According to the indictment, Trump was indicted on four counts of three charges arising out of a probe by Democrat appointed Special Counsel Jack Smith: conspiracy to defraud the United States, conspiracy to obstruct an official proceeding, obstruction of and attempt to obstruct an official proceeding, and conspiracy to deprive citizens the "free exercise" of constitutional rights. Of note, there is no mention of insurrection which many Democrats and the drive-by media were pushing. This is the second indictment arising from Smith's investigation. The former president is separately facing other counts relating to the alleged retention of classified documents at Mar-a-Lago. Unlike the Mar-a-Lago case which will be heard in Florida by a jury pool more favorable to Trump, this latest cases will be heard in Washington, DC where the jury pool is likely to be over 90% Democrat. The Trump campaign responded to the new indictment, describing it as a politically motivated attack. "This is nothing more than the latest corrupt chapter in the continued pathetic attempt by the Biden Crime Family and their weaponized Department of Justice to interfere with the 2024 Presidential Election, in which President Trump is the undisputed frontrunner, and leading by substantial margins," a Trump campaign spokesperson said in an email. "But why did they wait two and a half years to bring these fake charges, right in the middle of President Trump's winning campaign for 2024? Why was it announced the day after the big Crooked Joe Biden scandal broke out from the Halls of Congress?" Many of the other Jan. 6 defendants tried to get their trials moved elsewhere, asserting that supporters of Trump would not get a fair trial in Washington. But judges have denied those requests. Among the Jan. 6 cases that went to trial, just two ended with acquittals on all charges; both of those cases were decided by a judge, not a jury.


August 1: The Daily Caller: Alabama Dem cries foul over Biden Space Force decision
Rep. Terri Sewell (D-AL) denounced the Biden administration's decision to cancel the transfer of the U.S. Space Command headquarters from Colorado to Alabama, calling the move "shameful" on Monday. According to the Associated Press, the Biden administration's decision to keep Space Command in Colorado reverses a Trump-era plan to move it to Alabama, as Huntsville had scored higher than Colorado Springs in a government assessment of potential locations. Sewell's anger echoed a bipartisan reaction from lawmakers who insisted that Alabama won the right to the headquarters "fair and square" and accused Biden of making the decision out of political spite. "This Administration's decision to keep Space Command in Colorado bows to the whims of politics over merit. Huntsville's merits won this selection process fair and square. In three separate reports, Huntsville reigned victorious, whereas Colorado did not come in second or even third. This reversal is as shameful as it is disappointing," Sewell said.

August 1: The Daily Caller:
FARA case against Joe Biden is possible after Archer testimony
House Oversight Committee chairman James Comer said Monday that testimony from Hunter Biden business associate Devon Archer "opened the door" to a FARA [Foreign Agents Registration Act] case against Joe Biden. Archer told Congress on Monday that Joe Biden was involved in more than a dozen calls between Hunter and his associates. "I think [Archer] answered a lot of questions that needed to be answered. Specifically, that Joe Biden did in fact talk to numerous people that his son was receiving wires from while Joe Biden was vice president, and that is something that Joe Biden has consistently lied about," Comer said. "The Democrats have consistently taken Joe Biden's position saying he never spoke with anyone Hunter Biden was doing business with, but yet we learned today that over 20 times, in fact, Joe Biden, while he was vice president, spoke with people who were sending the Biden family members these suspicious wires that the banks, nor anyone else in America, know what the purpose of the wires were for."

August 1: iHeartMedia KTRH:
First of many Harris County election lawsuits getting underway
The first Harris County election trial is underway today, with the goal of overturning the results of the 2022 November election. Republican Erin Lunceford's case will be heard, after she lost by 2,743 votes to Democrat Tamika Craft. The only problem is, lawyers claim that more than 18,000 illegal votes were found. "This is the first election challenge, actually going to a trial" said Wayne Dolcefino, who will be joined in the courtroom by Mattress Mack, "Judge Erin Lunceford believes that there are enough illegal votes to overturn the results of the election." The trial will be the first of 21 lawsuits, attempting to restore election integrity to the voters in Harris County. "This is about transparency, and it always has been about transparency for Mack and I" Dolcefino told KTRH, "What happens in this trial will go a long way in deciding some of these other election contests down the road." Speaking of transparency, the Democrats are trying to block cameras from being allowed in the courtroom.

July 31: News Max: House to investigate Hunter Biden DOJ sweetheart plea deal
According to the New York Post, the heads of three House committees on Monday announced in a letter that they will investigate the circumstances surrounding Hunter Biden's recent failed plea deal. A letter signed by Judiciary Committee Chair Jim Jordan (R-OH), Oversight Committee Chair James Comer, (R-KY), and Ways and Means Chair Jason Smith (R-MO) was sent to Attorney General Merrick Garland on Monday morning, less than one week after Judge Maryellen Noreika rejected the plea deal after describing it as "not standard" and questioning the deal's diversion agreement. "The Department's unusual plea and pretrial diversion agreements with Mr. Biden raise serious concerns — especially when combined with recent whistleblower allegations — that the Department has provided preferential treatment toward Mr. Biden in the course of its investigation and proposed resolution of his alleged criminal conduct," the letter read. The committee heads add that they are "concerned that, contrary to its representations to the Judiciary Committee, the Department may be claiming that other investigations into Mr. Biden are ongoing to shield the Department from Congressional oversight about this matter." The letter continued: "In that regard, it was notable that Mr. Biden's counsel stated at the hearing that it was his understanding that the immunity provision in the pretrial diversion agreement would preclude the Department from bringing charges against Mr. Biden under the Foreign Agents Registration Act."

July 31: The New York Post:
Devon Archers discloses just how Hunter Biden was "selling" Joe Biden
Devon Archer's testimony shows that Joe Biden lied to the American people time and again. He lied that he knew nothing about his son Hunter Biden's international influence peddling scheme. He lied that he never spoke to Hunter about his overseas deals. What has leaked so far about Archer's closed-door testimony is that Hunter, once his best friend and business partner, put then-Vice President Joe Biden on the speakerphone more than 20 times during meetings, and invited him to dinners with his overseas business associates. Joe was there to add value, said Archer, to "the brand" of corrupt Ukrainian energy company Burisma — which paid Hunter $83,000 a month while his father was VP, after which it cut his salary in half.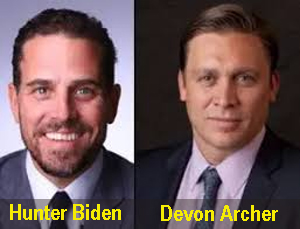 Don't be fooled by the line being run by Democratic Rep. Dan Goldman, acting as Biden defense attorney, that these phone calls and dinners with Hunter's benefactors were simply innocent interactions during which Joe talked about "the weather."

July 31: Fox News: Devon Archer confirms appearance before House Oversight Committee
House Oversight Committee Chairman James Comer said former Hunter Biden business associate Devon Archer confirmed in his appearance Monday that Joe Biden "lied to the American people when he said he had no knowledge about his son's [Hunter's] business dealings and was not involved." Comer's comments come after Archer, a longtime friend of Hunter's, sat for hours before the House Oversight Committee in a closed-door hearing Monday. Archer said that Hunter put his father, then-Vice President Joe Biden, on speakerphone while meeting with business partners at least 20 times. "Joe Biden was 'the brand' that his son sold around the world to enrich the Biden family," Comer said. "When Joe Biden was Vice President of the United States, he joined Hunter Biden's dinners with his foreign business associates in person or by speakerphone over 20 times." "When Burisma's owner was facing pressure from the Ukrainian prosecutor investigating the company for corruption, Archer testified that Burisma executives asked Hunter to 'call D.C.' after a Burisma board meeting in Dubai," Comer continued. "Why did Joe Biden lie to the American people about his family's business dealings and his involvement?" He asked.

July 31: The Washington Examiner:
Alarm bells set off; Trump might actually with back the Presidency in 2024
In the past few days, we've seen a number of political analysts come to a momentous conclusion. Actually, two momentous conclusions. The first is that it is unlikely anyone can catch former President Donald Trump in the race for the 2024 Republican presidential nomination. The second is that it is entirely possible Trump, having won the GOP nomination, could go on to win the general election and become President Trump again. There are some caveats such as it's early, the situation is unprecedented, anything can happen, etc. But still: Sober observers are suggesting it's all over in the GOP primaries and game on in the general election. Their case was strengthened Monday morning with the release of a new NYT poll [not a conservative news outlet] showing Trump "leading his nearest challenger, Gov. Ron DeSantis of Florida, by a landslide 37 percentage points nationally among the likely Republican primary electorate." Other national polls have shown Trump with similar leads in the Republican race. The most recent surveys included in the Real Clear Politics average of polls have Trump ahead of DeSantis by, going backward in time, 36, 43, 44, 40, 32, 29, and 25 points. Politico published a column with the headline "A DeSantis come-from-behind win is looking vanishingly unlikely," noting, "Only once has the Republican polling leader in midsummer of the year before the election gone on to lose the party's nomination." That person was Rudy Giuliani, who led the 2008 GOP race all through 2007, with a lead that sometimes stretched to 14 points, only to fall apart when the actual voting began in 2008. That is the year that John McCain captured the GOP nomination.

July 30: The New York Post: DOJ wants to put former Hunter business partner in jail before he testifies before Congress
The Justice Department is pushing for Devon Archer to report to prison — just days ahead of the former Hunter Biden business partner's hotly anticipated congressional testimony, according to new court documents. Manhattan federal prosecutors on Saturday filed a letter requesting a judge set a date for Archer to start his one-year sentence in a fraud case unrelated to the first son's various scandals. The request came after the Second Circuit Court of Appeals affirmed Archer's 2018 conviction last Tuesday on two felony charges for his role in a conspiracy to defraud a Native American tribe. Archer — who is set to deliver closed-door testimony to the House Oversight Committee on Monday about Biden — had been challenging the conviction. In light of the appeals court ruling, the DOJ "respectfully requests that the defendant be ordered to surrender, at a date and time determined by the Court, to a facility designated by the Bureau of Prisons to commence his term of imprisonment," reads the letter to Judge Ronnie Abrams. Archer's attorney, Matthew Schwartz, said Sunday his client would still testify on Capitol Hill as planned despite allegations the DOJ letter was an intimidation tactic.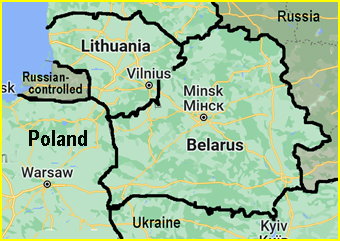 July 30: Fox News: Russian mercenaries moving closer to Poland's (a NATO/EU country) border Polish
Prime Minister Mateusz Morawiecki reportedly warned Saturday that a group of Russian Wagner mercenaries were moving through Belarus closer to Poland's border. The BBC reports Poland, both a member of the European Union and NATO, has accused Belarus of wielding "hybrid warfare" in facilitating illegal migration at the Polish border, suggesting Minsk has encouraged migrants to fly into Belarus under the false promise of easy access to the European Union. During a press conference at an arms factory in southern Poland – where Leopard tanks used by the Ukrainian army are being repaired -- Morawiecki said about 100 Wagner mercenaries had moved close to the Suwalki Gap. The region is a strategic stretch of Polish territory situated between Belarus and Kaliningrad -- a Russian territory separated from the Russian mainland. The Suwalki Gap also runs along Poland's 60-mile-long border with fellow European Union member state Lithuania. The concern is that Wagner Group mercenaries might falsely represent themselves as Belarusian border guards in order to help migrants move across to the border and the possibility of a future "hybrid attack on Polish territory." Thousands of Russian Wagner Group mercenaries have reportedly relocated to Belarus since last month's short-lived rebellion orchestrated. The Guardian reports that Poland and Lithuania are considering closing down their borders with Belarus.

July 30: The Washington Times: Dems; Pardoning Hunter would be a mistake
Rep. Dan Goldman, an impeachment lawyer against former President Donald Trump, said Sunday it would be a mistake for Joe Biden to pardon his son, Hunter, for tax and gun-related crimes. The White House has said Biden would not pardon Hunter, but the case continues to be a thorn in his side as his son and federal prosecutors work to salvage a plea deal that would allow Hunter Biden to avoid jail time. "I don't think there's any chance that [Joe] Biden is going to do that, unlike his predecessor, who pardoned all of his friends, and anyone who had any access to him," Goldman, New York Democrat, said. Republicans have accused the Justice Department of playing favorites and going easy on Hunter Biden.

July 29: The Washington Examiner:
DeSantis slams federal lawmakers for investigating Florida's race curriculum
Gov. Ron DeSantis (R-FL) fired back against Congressional Black Caucus urging an investigation into Florida's new black history curriculum. "This is just the latest — and absurd — example of the weaponization of the federal government," DeSantis said. "Standing up against the lies of people like Kamala Harris is the right thing to do. We will defend Florida and stand firm against false, politically-driven narratives." "As President, I will end the weaponization of government and hold partisan bureaucrats accountable for abusing their power," the Florida Governor said. Kamala Harris and DeSantis have been feuding over Florida's new curriculum for black history, championed by the governor. The Florida Board of Education voted unanimously last week to update standards for teaching black history, which includes instruction on how slaves benefited from skills they learned. DeSantis dug into Harris again while speaking at the Iowa GOP's annual Lincoln Dinner on Friday evening, accusing the vice president of spreading a "phony narrative" about Florida's education standards.

July 29: The Washington Times: Inside the Biden deals; Business cohort jilted by Bidens after federal bust and ready to testify before Congress
Devon Archer, the former Biden family business associate set to provide closed-door testimony to congressional investigators on Monday, will likely be in no mood to shield the first family from incrimination in shady foreign deals. Archer, 49, is staring down a year-long prison sentence for securities fraud, a conviction that he believed Hunter Biden and President Biden should have protected him from. Messages uncovered on Hunter Biden's discarded laptop computer show his once-close partnership with Archer unraveling in March of 2019, as Archer was trying to overturn his conviction and sentence of one year plus a day in prison. Archer sent a series of texts to Hunter Biden, asking him, "Why did your dad's administration appointees arrest me and try to put me in jail? Just curious. Some of our partners are asking out here." Devon Archer was arrested by federal law enforcement in May 2016, when the elder Biden was concluding his second term as vice president in the Obama administration. Archer, along with six others, was charged with defrauding the Oglala Sioux Tribe of more than $60 million," according to court records.

July 29: One American News Network:
U.S. discloses a $345 million security package to Taiwan
The White House said that the package will include defense education and training for Taiwanese forces. According to two anonymous officials, the package will include man-portable air defense systems (MANPADS), intelligence and surveillance capabilities, firearms and missiles, all being pulled from the United States' own stockpile. Although the White House did not provide specific details about the weapons systems, a former Department of Defense official, who has knowledge of the package and spoke under anonymity, said that the package will at least include MQ-9 Reaper drones, and small arms ammunition. The Pentagon has been under pressure to send aid to Taiwan with the goal to help deter China by making the price of an invasion too high. Chinese diplomats protested the move by the Biden administration, however, Taiwan's representative in the U.S. said that the willingness to provide Taipei with arms is important in supporting Taiwan's self-defense. In a statement, Taipei said that they will work with the Biden administration in order to maintain "peace, stability, and the status quo across the Taiwan Strait." The $345 million is in addition to the nearly $19 billion in military sales that the administration has already approved for Taiwan. The sales include F-16s, and other major weapons systems. However, the delivery was delayed due to logistics issues that stemmed from the COVID-19 pandemic, and the Russian invasion of Ukraine.

July 29: The Epoch Times: JFK Jr. denied Secret Service protection until July 2024
Democratic presidential candidate Robert F. Kennedy Jr. on Friday said that he has not received U.S. Secret Service protection after about three months, alleging that the White House has denied his request. "Since the assassination of my father in 1968, candidates for president are provided Secret Service protection," Kennedy said, "But not me." The Democratic candidate said "the Biden Administration just denied our request," adding that Department of Homeland Security Secretary Alejandro Mayorkas reportedly told his campaign: "I have determined that Secret Service protection for Robert F Kennedy Jr is not warranted at this time." "Our campaign's request included a 67-page report from the world's leading protection firm, detailing unique and well established security and safety risks aside from commonplace death threats," Mr. Kennedy added, noting that the "typical turnaround time for pro forma protection requests" is about two weeks. According to the U.S. Secret Service website, the agency doesn't provide protection to non-incumbent presidential candidates until 120 days before the general election. Under the Secret Service's guidelines, Mr. Kennedy would qualify for the agency's protection in July 2024

July 28: NewsMax: Moreno: "This DOJ is gunning" for Trump
Former President Donald Trump may have been hit this week with new criminal charges related to sensitive documents at his Mar-a-Lago estate, but it isn't stopping the front-running GOP presidential candidate from seeking reelection in the White House in 2024. Joseph Moreno, a former federal prosecutor for the Eastern District of Virginia, said on Friday that Trump needs to take the new charges seriously because the Department of Justice "is gunning for him." Moreno said, "I get it," when Greta Van Susteren asked how the DOJ can persecute Trump when Joe Biden also had sensitive documents, Hunter Biden is negotiating a plea deal for tax evasion and a gun violation, and former Secretary of State Hillary Clinton suffered no consequences for violating a congressional subpoena by deleting 33,000 emails from her private server. "I get that a lot of people see how Donald Trump is being treated, and they feel like he is being piled on by this Department of Justice," he said. "At the same time, I see people saying, Wait a minute. This so-called independent Justice Department is being supervenient on the president's son." "I get that, and both those things can be true. It doesn't change the fact, though, that Donald Trump is facing a real case here," Moreno added. "This Justice Department is not backing down. People might feel like he's being victimized here, but the fact is, he's got to take this seriously because this DOJ is gunning for him." He also called the proposed Hunter Biden plea agreement "an abomination."

July 28: The Washington Times:

Senate makes good on promise to pass NDAA setting up possible contentious conference with the House
The Democratic-controlled Senate passed its version of an annual Pentagon policy bill, setting up a battle with the GOP-led House when the chambers meet to reconcile the bills. Lawmakers in the upper chamber voted 86-11 on their version of the $886 billion National Defense Authorization Act (NDAA). Six Democrats, four Republicans and one independent, Sen. Bernard Sanders of Vermont, voted against the measure. Republicans who voted against the bill were Sens. Mike Braun (IN), Mike Lee (UT), Rand Paul (KY) and J.D. Vance (OH). The upper chamber's version included amendments to blacklist the sale of farmland to China, Iran, Russia and North Korea, $300 million in Ukraine assistance and $9.1 billion to a variety of provisions meant to bolster competitiveness against China. The Senate 's version of the NDAA does have some similarities to the House version, like the $886 billion spending authorization that is in line with President Biden's request. It also includes a 5.6% pay raise to service members. Both chambers were resolved not to prevent funding for Ukraine, with numerous measures being shot down in blowout votes.

July 28: Fox News: Critics sound the alarm on Biden attempts to destroy free speech
The Biden administration is facing intense scrutiny after Rep. Jim Jordan (R-OH) revealed a "smoking gun" Thursday indicating alleged collusion between the White House and Facebook to censor Americans. Missouri Attorney General Andrew Bailey argued the documents obtained by the House Judiciary Committee show the Biden administration pushed Big Tech beyond its own censorship bounds during. "We knew Joe Biden had coerced and colluded with Big Tech social media to silence American voices in violation of the First Amendment right to free speech," Bailey said on Friday. "And what this shows is that not only did he coerce and collude with Big Tech social media, but he actually pushed them further than their own internal censorship policies... this clearly establishes that they understood that Big Tech social media understood that the federal government was making demands and was pushing them beyond the bounds of their own internal policies and memorandum." Earlier this month, a judge blocked key Biden agencies and departments from communicating with social media companies to avoid potential First Amendment violations in the Missouri v. Biden ruling. "This is absolutely a smoking gun. It largely corroborates the evidence that we had discovered in our lawsuit. We're going to keep pushing forward. We can't let Joe Biden destroy free speech in America," Bailey continued.

July 28: NewsMax:
Alito: Congress doesn't have the authority to establish ethics standards for SCOTUS
Justice Samuel Alito says Congress lacks the power to impose a code of ethics on the Supreme Court, making him the first member of the court to take a public stand against proposals in Congress to toughen ethics rules for justices in response to increased scrutiny of their activities beyond the bench. "I know this is a controversial view, but I'm willing to say it. No provision in the Constitution gives them the authority to regulate the Supreme Court—period," Alito said in an interview. Democrats last week pushed Supreme Court ethics legislation through a Senate committee, though the bill's prospects in the full Senate are dim. All federal judges other than the justices already adhere to an ethics code that was developed by the federal judiciary. But the Supreme Court's unique status — it's the only federal court created by the Constitution — puts it outside the reach of those standards that apply to other federal jurists. The 73-year-old Alito, who joined the court in 2006, has rejected the idea that he should have disclosed the Alaska trip or stepped away from cases involving the donor, hedge fund owner Paul Singer. Alito said that he is unwilling to leave allegations unanswered, though he acknowledged judges and justices typically don't respond to their critics.

July 27: The Daily Caller: Legal analysis:
Partisan Special Prosecutor Smith has already made up his mind about Trump
Fox News legal analyst Gregg Jarrett called Special Counsel Jack Smith a "partisan" and has already "made up his mind" on whether to indict former President Donald Trump. Trump announced July 18 he received a letter from the Justice Department telling him he was a target of the probe into the Jan. 6, 2021 protest at the Capitol building being conducted by Smith. A federal grand jury indicted Carlos De Oliveira, a maintenance worker at Mar-a-Lago, the Florida estate owned by former President Trump, Thursday, adding to the indictment Smith secured against Trump in June. "I think Jack Smith has made up his mind. He is a partisan. He has brought other politically-driven cases and been roundly spanked by the U.S. Supreme Court for contorting the law and twisting the facts, unanimously reversed in the Bob McDonald case," Jarrett told Fox Business host Larry Kudlow, a former Trump administration official.

July 27: The Washington Times: Trump attorneys warn fed prosecutors; another round of criminal charges would be unjustified, further divide the nation
Former President Trump said his attorneys warned federal prosecutors Thursday that another round of criminal charges against him would be unjustified and would destroy an already divided nation. Trump -- who is facing possible federal criminal charges for his effort to allow state legislators in swing states to verify presidential electors in the 2020 presidential election -- disclosed his legal team met with Justice Department prosecutors in Washington. A grand jury in the District of Columbia is mulling a third stack of indictments against the former president. "My attorneys had a productive meeting with the DOJ this morning, explaining in detail that I did nothing wrong, was advised by many lawyers and that an indictment would only further destroy our Country," Trump said. The defense team gave the warning to special counsel Jack Smith, who is overseeing the Trump investigation, amid increasing criticism that DOJ under Joe Biden is using a two-tiered system to persecute the former president while offering a sweetheart plea deal for Joe Biden's son on charges that he failed to pay taxes and lied on a firearm background check form.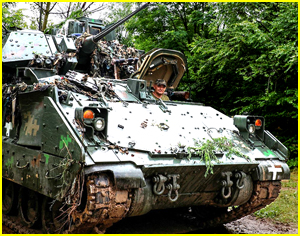 July 27: Sky News:
Ukrainians break Russian lines and retake town
A Ukrainian official tweeted a video of troops holding a flag in the settlement, located about halfway between Mariupol and Zaporizhzhia in the country's southeast. "The 35th brigade and the 'Ariy' territorial defense unit have fulfilled their task and liberated the village of Staromaiorske. Glory to Ukraine!" said a soldier in the video. Staromaiorske lies to the south of a number of small settlements that Ukraine has recaptured during its counteroffensive, which began in June. Ukrainian president Volodymyr Zelenskyy had hinted at a significant win on the frontline last night. "By the way, today our boys had very good results at the front," he said in his nightly video address on Wednesday. President Vladimir Putin said on Thursday that Ukrainian attacks in the southeast of the country - which Russia largely controls - had intensified. Ukraine has been relatively tight-lipped about its counteroffensive, but Mr Zelenskyy has conceded progress has been slower than hoped.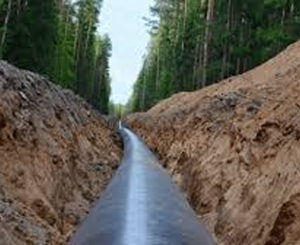 July 27: The Epoch Times: SCOTUS allows Mountain Valley Pipeline to continue construction
The U.S. Supreme Court on July 27 allowed Equitrans Midstream Corp. to resume the building of the Mountain Valley Pipeline, granting what some described as a win for Sen. Joe Manchin (D-WVA) by lifting a lower-court order that blocked work on the project. In a brief order the high court suggested it would possibly consider lawsuits issued by environmental groups by making its ruling without prejudice. "The application to vacate stays presented to The Chief Justice and by him referred to the Court is granted," the Supreme Court added. It didn't provide any explanation of its decision. Environmental groups sought an injunction to halt construction arguing the Mountain Valley Pipeline construction would negatively affect endangered species and said that the Forest Service and Bureau of Land Management violated environmental statutes – citing an 1871 SCOTUS ruling -- by approving its construction. Meanwhile lawyers for the pipeline company said they needed quick action to keep plans on track to finish building the 300-mile pipeline and put it into service by the winter, when the need for natural gas for heating grows. Mountain Valley Pipeline said the work is largely complete, except for a 3-mile section that cuts through the Jefferson National Forest.

July 26: The Daily Caller: Biden Admin. sued for allegedly concealing FBI background investigation into DHS Secretary Mayorkas
America First Legal Foundation sued the Biden administration Wednesday for allegedly concealing information regarding an FBI investigation into Department of Homeland Security (DHS) Secretary Alejandro Mayorkas, according to a copy of the complaint. The lawsuit against both the FBI and the Department of Justice (DOJ) asks that the agencies release the documents related to the Mayorkas probe, the complaint states. The group was previously denied a Freedom of Information Act (FOIA) request for the records regarding the FBI's investigation. "The American people deserve to have access to the files we requested to understand the extent to which Secretary Mayorkas disclosed his foreign ties and contacts, among other things. Disclosing these records is consistent with what the FBI did during the Trump Administration when it released portions of the SF-86 for then Attorney General Jeff Sessions, so there is simply no reason why they should not provide the same information for Secretary Mayorkas," Gene Hamilton, America First Legal Vice President and General Counsel, said.


July 26: The Washington Times:
Hunter Biden's sweetheart deal on the rocks as Judge questions the terms of his plea agreement
Hunter Biden pleaded not guilty to tax fraud and a gun charge after a federal judge put the brakes on a no-jail deal struck between DOJ prosecutors and defense attorneys. The scuttled deal would have allowed Joe Biden's son to plead guilty to two tax misdemeanor charges and escape a charge of falsifying a federal background check form to buy a firearm. U.S. District Court Judge Maryellen Noreika, a Trump appointee, questioned the constitutionality of the deal on the gun charge, which would have spared Hunter Biden any prosecution if he completed a court diversion program. "I will not accept or reject this plea deal," the judge told Hunter Biden, his attorneys and prosecutors. "It seems to me like you are saying, 'Just rubber stamp the agreement, Your Honor.'" The judge also forced prosecutors to acknowledge Hunter Biden remains under criminal investigation, including for working as an unregistered foreign agent. The scuttling of the plea agreement threw a monkey wrench into Hunter's plan which the defense team hope would have been a rubberstamping of the deal by the judge.

July 26: The Epoch Times: McCarthy; Biden could be facing an impeachment inquiry
House Speaker Kevin McCarthy (R-CA) has asserted that the growing body of evidence surrounding corruption allegations against Joe Biden and his family is approaching warranting an impeachment inquiry to investigate potential wrongdoing. McCarthy discussed the whistleblower allegations involving substantial payments made to the Bidens by foreign entities. He accused the FBI of withholding crucial information from the Internal Revenue Service (IRS), alleging that the agency deemed the informant's claims credible. "When President Biden was running for office, he told the American public that he's never talked about business [with his son Hunter]. He said his family has never received a dollar from China, which we now prove is not true," McCarthy said. The House Speaker also referenced two IRS whistleblowers who allege that government prosecutors slow-walked an investigation into Hunter Biden's tax crimes and noted House GOP investigations have uncovered records of millions of foreign funds having traveled [laundered] through shell companies to Biden family members and associates. "We would know none of this if Republicans had not taken the majority," McCarthy emphasized. "But this is rising to the level of [an] impeachment inquiry, which provides Congress with the strongest power to obtain the knowledge and information needed for oversight."


July 25: The Epoch Times:
Ben and Jerry's won't leave Russia but will allow Putin to call up its employees in support of the Ukraine invasion
Unilever, the parent company of Ben & Jerry's, has agreed to comply with Russian conscript law, opening up the possibility that thousands of its employees in Russia could be sent to the war in Ukraine. In a letter to B4Ukraine, a global coalition of civil society organizations calling for foreign companies to leave the Russian market. Unilever said it was aware of the Russian law "requiring any company operating in Russia to permit the conscription of employees should they be called." The consumer goods giant said it will "comply with all the laws of the countries we operate in" as opposed to pulling out its presence in the Russian market. "We continue to run our business in Russia in alignment with our global principles, including the safety and wellbeing of our employees," they said. The company has about 3,000 employees in Russia working across four manufacturing sites and a head office.

July 25: The Epoch Times: Hunter's partner to testify before Congress
Hunter Biden's former business partner is scheduled to testify to Congress as lawmakers look to dig deeper into connections between Joe Biden, his son, and foreign nationals. Devon Archer, the associate of Hunter Biden, is slated to testify to the House Oversight Committee on July 31. "We look forward to speaking with Devon Archer on Monday about Joe Biden's involvement in his family's business affairs," Rep. James Comer (R-KY), chairman of the panel said. The committee subpoenaed Archer on June 16 and has been working since then to schedule a deposition. "Devon Archer believes strongly in the rule of law and the democratic system, and is prepared to answer the Committee's questions just as he has already answered similar questions from a federal grand jury, the Department of Justice, and several other government agencies in their investigations concerning the Biden family," Matthew L. Schwartz, managing partner of Boies Schiller Flexner LLP, who is representing Archer, said. "There have been many leaks and much speculation about Archer's potential statement to the Oversight Committee, but next week, Archer will get to speak for himself," Schwartz added.


July 25: The New York Post:
Biden's second "First Dog" in the dog house for biting secret service agents
Biden's nearly 2-year-old German shepherd Commander bit seven members of the Secret Service in a four-month period after former first dog Major had also been ousted from the White House because of similar aggressive behavior, according to internal Secret Service communications. The shocking spate of incidents involving Commander — none of them previously reported — mirrors attacks involving Major, who the White House says was given to family friends after biting many Secret Service member in 2021. In the most serious documented incident involving Commander, the White House physician's office on Nov. 3, 2022, referred a bitten Secret Service uniformed officer to a local hospital for treatment after the dog clamped down on their arm and thigh, according to emails released under the Freedom of Information Act to conservative legal group Judicial Watch. Records show Commander broke the skin of a different Secret Service member's hand and arm weeks later after the Joe Biden unleashed him outside the White House following a family movie night — and the following month, Commander bit the back of a security technician at Biden's Wilmington, Del., home.

July 25: The Daily Caller: Bipartisan concern about the FED's Inspector General
Reportedly, U. S. senators across the aisle warned that the Federal Reserve's Inspector General could have a financial incentive to not properly investigate other Fed officials. Sen. Elizabeth Warren (D-MA) and Sen. Rick Scott (R-FL) have asked Mark Bialek, the Fed's internal Inspector General, to turn over specific information about his salary, according to a letter obtained by Reuters. The request comes amidst a bipartisan effort to increase oversight of the banking sector, and concerns that the Fed IG role is not independent enough from the organization to make unbiased decisions. Part of that concern stems from the fact that Bialek reports directly to the Fed's board, unlike other agencies like the Pentagon, whose IG reports directly to the government. Bialek's salary structure is also directly tied to the compensation of Fed officials who he is tasked to investigate, which raises the possibility of conflicts of interest, the senators said.

July 25: The Washington Examiner:
Hunter's friend, Devon Archer, friend of Hunter, to testify Joe Biden was in the room
Rep. Nancy Mace (R-SC) questioned Joe Biden position ahead of the House Oversight Committee receiving testimony from Devon Archer as part of the investigation into Hunter Biden's business deals and alleged improper use of connections. "He knows where all the bodies are buried," she said, "and I believe that his testimony will be compelling enough to show that Joe Biden was in the room during much of these discussions during much of these deals. And my question for Joe Biden today is if you did nothing wrong, why lie about it?" Mace said on Tuesday. Hunter Biden's role at the Ukrainian energy company Burisma from 2013 to 2018 has been scrutinized heavily by Congress which is pushing to gather more information about the "Big Guy" [Joe Biden's] alleged involvement. Members of the House Oversight Committee hope Archer, who was a fellow Burisma board member, will prove Biden was involved in business calls.

July 25: Fox News: Federal judge blocks Biden Admin asylum rule
The Biden Admin. was dealt a major blow in its efforts to control the ongoing border crisis on Tuesday as a federal judge blocked a rule introduced in May that makes migrants ineligible for asylum if they have entered illegally and failed to take advantage of expanded lawful pathways set up by the federal government. The Obama appointed judge Jon Tigar of the U.S. District Court for the Northern District of California blocked the Circumvention of Lawful Pathways rule in response to a lawsuit from a coalition of left-wing immigration groups, which claimed the rule was similar to a Trump-era transit ban that was similarly blocked. He found the rule is "both substantively and procedurally invalid" and has delayed his ruling from taking effect for 14 days to give the administration time to appeal. The rule formed the centerpiece of the administration's strategy to deal with the expiration of the Title 42 public health order in May. It makes migrants to be ineligible for asylum if they have entered the U.S. illegally and have failed to claim asylum in a country through which they have already traveled. The administration has said it is designed to discourage irregular migration and encourage migrants to use the expanded legal pathways set up, including the use of the controversial CBP One app – which allows migrants to apply for one of the more than 1,400 appointments at a port of entry each day to be paroled into the U.S.

July 24: The Washington Free Beacon:
Friend of Hunter Biden testified before the grand jury about the Biden family
Hunter Biden associate Devon Archer has testified before a federal grand jury regarding the Biden family and plans to be interviewed by the House Oversight Committee next week, his attorney said Monday. Matthew Schwartz, who represents Archer, said Archer has met with numerous investigators regarding the Biden family. "Devon Archer believes strongly in the rule of law and the democratic system, and is prepared to answer the Committee's questions just as he has already answered similar questions from a federal grand jury, the Department of Justice, and several other government agencies in their investigations concerning the Biden family," Schwartz said. According to the New York Post, Archer plans to tell the Oversight panel that he was with Hunter Biden on more than two dozen occasions when the embattled first son called his father during meetings with foreign business partners. The Post reported Archer will testify that Hunter Biden called his father on speakerphone during one meeting they had in December 2015 with the owner of Burisma Holdings, the Ukrainian energy company that paid Hunter Biden and Archer more than $80,000 a month.

July 23: The Epoch Times: SCOTUS could consider another religious liberty case involving abortion clinic protests
A Catholic "sidewalk counselor" has petitioned the U.S. Supreme Court to review a New York county law that prevents pro-life protesters from speaking to people near abortion clinics, according to a religious liberty law firm. Debra Vitagliano is now petitioning SCOTUS to look at a 2000 court ruling, Hill v. Colorado, which involves a 1993 law that prevents the approach of a person within eight feet without their consent to give them fliers or counseling. Last month, a federal appeals court ruled that Vitagliano can ask the Supreme Court to reconsider the Hill v. Colorado ruling that the law firm says "allowed states and local governments to ban peaceful life-affirming advocacy on public sidewalks." In 2022, the government of New York's Westchester County passed a measure that restricts discussions about abortion, resources available to women, and alternatives to abortion on public sidewalks near abortion clinics. The law implemented a 100-foot zone around clinics, including public sidewalks. "This ban on sidewalk counseling deprives abortion-vulnerable women of a final opportunity to receive help and learn about additional resources before potentially making a life-altering choice," the firm said, adding that now, the Supreme Court could render a decision against Hill v. Colorado, which it said was a "major departure from our nation's protections of free speech."

July 23: Fox News:
Biden's choice for chair of the JCS, has a history of pushing DEI policies
Joe Biden's nominee for chairman of the Joint Chiefs of Staff has a history of prioritizing controversial diversity, equity, and inclusion (DEI) initiatives as the top commander of the U.S. Air Force. On multiple occasions, General Charles Brown, Jr., who has served as Air Force Chief of Staff since 2020, stressed his desire to push such objectives and include them in multiple facets of the Air Force's operations. Biden nominated Brown in May to succeed Army Gen. Mark A. Milley upon his planned retirement in October. According to a 2020 report by Air and Space Forces Magazine, diversity "moved to the forefront of personnel decisions such as promotions and hiring" under Brown's supervision, something he has celebrated. "I hire for diversity, because they all bring a different perspective, which makes my decisions that much better, because I hear different sides of the argument," Brown told attendees at the virtual event hosted by the Chicago Council on Global Affairs.


July 23: Sky News:
Ukrainians face mines and booby traps as they move forward while still taking back ground from their Russian invaders
As the Ukrainians press ahead with their summer offensive, the Russians have countered with Soviet-era tactics. They have laid millions and millions of landmines. Territory and communities along the 621 mile frontier have been saturated with anti-personnel mines, anti-vehicle and anti-tank mines, and remotely-detonated mines. Some mines are buried, others fired from rockets - some are "victim-activated" booby traps. All are designed to maim or kill. Together they constitute what may be the world's largest minefield and we were told by members of the 35th marine brigade that the Russians are clever when they use them. Ukrainians say they have discovered mines and booby traps hidden in gates, doors, cars, cellars and the magazines of automatic weapons. They have even defused booby traps attached to dead bodies. We found the pair in the back garden of a bombed-out house in the village of Vremivka, just a few miles from the frontline. One of the two-man teams searches with a metal detector while the other stands guard with an automatic weapon. Often these teams face an additional challenge such as being shelled and shot at by Russian forces. As the Russians hunker down in their defensive positions, the Ukrainians have been sending in small groups of Ukrainian troops to assault their trenches. In many cases, these "storming" units are led by the deminers who attempt to chart a path through the mines. Here is a thought, why not take a lesson from the World War II effort in the Pacific? Engage in an "island hopping" campaign; going behind the front lines and cutting off the Russian supply lines and starving the insurgents into surrender.


July 23: The Daily Caller:
Nixon letter to Clinton showed his concerns even before Putin gained power
During a eulogy commemorating the late Richard Nixon on April 27, 1994, then-President Bill Clinton acknowledged the former president's "wise counsel, especially with regard to Russia," and referenced a letter Nixon had written to him a month prior. For almost three decades, the contents of this seven-page, single-spaced letter remained a secret. However, Nixon's striking revelations are now brought to light after the correspondence's recent declassification by Clinton's presidential library. The details reveal Nixon's remarkable foresight about a more aggressive Russia, the rise of figures like Vladimir Putin, and the worsening Moscow-Kyiv relations, the outlet noted. Nixon, the first sitting president to visit Moscow in 1972, remained an elder statesman with a keen interest in the dynamics of the post-Cold War era. The former president continued to maintain connections with global leaders even after leaving office. In the letter, Nixon warned that Boris Yeltsin's brief experiment with democracy has "rapidly deteriorated" and that his days of "unquestioned leadership of Russia are numbered." Furthermore, Yeltsin's "drinking bouts," frequent periods of depression, and inability to "deliver on his commitments" in an anti-American environment deeply concerned Nixon, the letter stated.

July 23: The Epoch Times: Private citizen selling part of his gun collection placed under warrantless surveillance by ATF and the FBI
A Texas man who posted on Facebook that he was selling some of his own guns was placed under warrantless surveillance by the Bureau of Alcohol, Tobacco, Firearms and Explosives (ATF). The ATF investigated the man, found no evidence, yet gave his information to the FBI to monitor him for at least six months. According to internal documents, two ATF special agents interviewed the Hispanic man who admitted to "advertising" his personal firearms for sale on Facebook. He stated that he had a "habit" of purchasing new guns, tinkering with them, losing interest, and subsequently selling them. The man told the agents that he never made a profit. "I kept waiting for the part where ATF identified something illegal, and it never came," Eric Olson, a lawyer for Gun Owners of America (GOA) said. They are monitoring this guy for doing what millions of other hobbyists do—selling part of their personal collection. That's not a crime, but apparently ATF doesn't like people turning over their guns at a high rate," Olson said.

July 22: One America News Network:
NJ's Democrat Governor suing Biden's Department of Transportation
On Friday, Governor Phil Murphy (D-NJ) announced that his administration has filed the lawsuit against Biden's Department of Transportation (DOT) and the Federal Highway Administration (FHWA). In May, the FHWA had approved a plan to charge commuters a fee to enter Manhattan in order to reduce traffic congestion, and improve air quality in the city. The fee would differ depending on the times of day. The fees that are being discussed in the plan are $9 to $23 at peak hours, $7 to $17 at off-peak hours, and $5 to $12 during overnight hours. The toll roads will reportedly cover "much" of Manhattan's roads and the tolls will be collected though E-ZPass. For those who do not have E-ZPass, a bill will be mailed to the home of the registered vehicle. The plan will add those fees on top of the always hefty tolls that commuters pay when they use many of the bridges and tunnels that connect commuters across the Hudson, East, and Harlem rivers. Murphy said that the agency's approval of the plan in June was "misguided" and violates the National Environmental Policy Act. The governor also said that he wants a more "comprehensive" environmental study conducted on the plan.


July 22: Breitbart News:
Biden; Remove the floating border barrier, Governor Abbott; We'll see you in court Mr. Biden
The U.S. Department of Justice sent a letter to Governor Greg Abbott (R-TX) threatening legal action if Texas doesn't remove the recently installed floating border barrier. Abbott's reponse on Twitter was "We will see you in court…" Assistant Attorney General Todd Kim and U.S. Attorney for the Western District of Texas Jaime Esparza sent the letter to Abbott claiming the State illegally installed a floating border barrier in the Rio Grande near Eagle Pass, Texas. The letter claims the buoy barrier was installed without the approval of the U.S. Army Corps of Engineers. The DOJ also claims the barrier violates the Rivers and Harbors Act by creating a hazard to navigation on the river. The Governor responded on Twitter and declared, "Texas has the sovereign right to defend our border, under the U.S. Constitution and the Texas Constitution." The governor added that Joe Biden's refusal to secure the border "encourages migrants to risk their lives crossing illegally through the Rio Grande, instead of safely and legally over a bridge."

July 22: The Washington Times:
Bill introduced to ban sex change procedures for children
Ohio Senator J.D. Vance (R) has introduced a bill that would make gender-reassignment treatments for minors a federal crime. The measure – The Protect Children's Innocence Act – would ban gender-transition surgeries, puberty blockers, hormone treatments and other transgender-related medical care f from being provided to minors. People that administer gender-change treatments to children would be charged with a federal class C felony, which carries a sentence of 10 to 25 years in prison. The bill prevents federal funding from going toward transgender surgery or treatments, including blocking Affordable Care Act insurance plans from paying for the procedures. Vance's measure would also ban universities from teaching about gender-reassignment treatments, and prevent illegal aliens that performed transgender-related medical procedures on children from getting visas.

July 22: Fox Business: Musk case going before the entire 5th Circuit
The 5th Circuit Court of Appeals in New Orleans has agreed to Telsa's request for an "en banc" review of its recent decision that Musk violated federal labor law by tweeting that employees would lose stock options if they joined a union. A three-judge panel of the same court had in March upheld a National Labor Relations Board (NLRB) ruling that Musk's May 20, 2018 tweet was an unlawful threat that could discourage unionization at his electric car company, and must be deleted. Now the full 16-judge court will re-hear the case, 12 of whom are Republican appointees. Musk posted the tweet in question back in 2018 when the United Auto Workers (UAW) attempted to organize employees at Tesla's plant in Fremont, California. "Nothing stopping Tesla team at our car plant from voting union. Could do so tmrw if they wanted," he wrote. "But why pay union dues & give up stock options for nothing?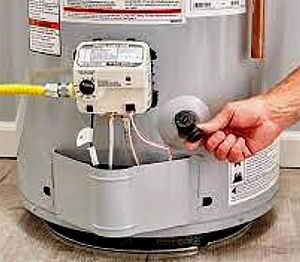 July 22: Fox News: Will the craziness ever stop? Biden goes after gas water heaters
The Biden administration unveiled a regulatory proposal late Friday targeting water heater, the latest in a string of energy efficiency actions cracking down on home appliances. The Department of Energy (DOE) said its proposal would ultimately "accelerate deployment" of electric heat pump water heaters, save Americans billions of dollars and vastly reduce carbon emissions. If finalized, the proposed standards would force less energy efficient, but cheaper, water heaters off the market. "Today's actions — together with our industry partners and stakeholders — improve outdated efficiency standards for common household appliances, which is essential to slashing utility bills for American families and cutting harmful carbon emissions," Energy Secretary Jennifer Granholm said in a statement.

July 21: The Washington Examiner: Whistleblower; we were blocked in our investigation into Hunter Biden's tax dealings by DOJ officials
IRS whistleblower Joseph Ziegler, the second IRS employee to come forward who was assigned to the Hunter Biden case, spoke on Friday about the Department of Justice's delayed actions in the yearslong investigation into the president's son. Ziegler said that there were limitations on what evidence the agents could follow about potential tax crimes that existed. "We should be able to interview witnesses. We should be able to do all the proper procedures," Ziegler said. "I understand that this was a politically sensitive case, but at the end of the day, it was a matter of, 'No, you can't do that. Let's think about it.' And at the end of the day, we weren't following all the evidence that we should have," Ziegler said. The whistleblowers accused Delaware Assistant U.S. Attorney Lesley Wolf of obstructing their team from investigating further into the case. Ziegler said the first disagreement with Wolf was related to the search warrant for a storage unit in northern Virginia holding documents from Hunter Biden's office. Wolf, an assistant to U.S. Attorney David Weiss, who led the federal investigation into Hunter Biden, was accused of preventing the agents from searching Hunter Biden's storage unit and giving his lawyers notice about the intent to investigate. "We didn't have a seat at the table," Ziegler said, calling the instance a "defining moment" that showed the investigation was not "following the proper procedure that we would normally follow." The anonymous IRS investigator was revealed on Wednesday as Ziegler, an IRS special agent who has been with the agency since 2010. Ziegler handled a majority of the tax evidence in the Hunter Biden investigation.

July 21: Fox News:
Biden picks female admiral to head the Navy, overrules military leaders
Biden's decision goes against the recommendation of his Pentagon chief, Defense Secretary Lloyd Austin, who recommended the president select Adm. Samuel Paparo, the current commander of the Navy's Pacific Fleet, according to multiple reports. In a statement on Friday, Biden noted how Franchetti is an unprecedented choice for such a high-level military post due to her sex, adding that she's the second woman ever to achieve the rank of four-star admiral in the Navy. "As our next chief of naval operations, Admiral Lisa Franchetti will bring 38 years of dedicated service to our nation as a commissioned officer, including in her current role of vice chief of naval operations," Biden continued. "Throughout her career, Admiral Franchetti has demonstrated extensive expertise in both the operational and policy arenas."

July 21: The Daily Caller:
Publicly available info corroborates FBI details about the Biden crime family
Public information corroborates details of the Federal Bureau of Investigation's (FBI) document implicating Hunter and Joe Biden in corrupt dealings with Ukrainian energy firm Burisma, Margot Cleveland of The Federalist first reported. The FBI document is based on information provided by a "key confidential source," who told the FBI that Burisma had paid Hunter Biden to secure access to then-Vice President Joe Biden's political pull to assist the firm's efforts to make money. Public information corroborates details about Burisma's dealings in 2015 and 2016, which align with the source's claims implicating the Bidens in corrupt activities in Ukraine, according to the FBI document and Margot Cleveland's analysis. The confidential source asserted that Burisma intended to access U.S. capital markets sometime in late 2015 or early 2016 and that the firm was willing to spend up to $30 million to do so, according to the FBI document. Hunter Biden advised Burisma executives to buy an existing, established energy company in the U.S. to access Western markets because it could raise far more capital via U.S. markets than it could elsewhere.

July 20: The Epoch Times: U.S. warns of Russian false flag operations
The United States is warning that Russia could use its own sea mines in a false flag operation to justify the ongoing targeting of civilian grain vessels in the northern Black Sea. White House National Security Council Spokesperson John Kirby told reporters on July 20 that the Biden administration felt it was necessary to issue a "warning" about Russian disinformation on the topic. Moscow, he said, released a video late Wednesday alleging to demonstrate the seizure and detonation of a Ukrainian sea mine. Despite the claim, Mr. Kirby said, Russia itself is currently placing sea mines at the entrances to Ukrainian ports and targeting civilian ships carrying food to and from the region. "Our information indicates additional sea mines in the entrances to Ukrainian ports, and yesterday we observed Russia release a video of the detection and detonation of what they claim was a Ukrainian sea mine," Mr. Kirby said. "We believe that this is rather a coordinated effort to justify any attacks against civilian ships in the Black Sea and then blame them on Ukraine in what we would consider… a false flag operation.

July 20: NewsMax: It would be difficult if Donald Trump were jailed
There is wild speculation special counsel Jack Smith's next coming indictment might lead to him arresting and detaining former President Donald Trump, but that would be a "very bad thing for the country," Trump says, and potentially cause the actual danger. "I think it's a very dangerous thing to even talk about, because we do have a tremendously passionate group of voters," Trump told Des Moines, Iowa's radio station WHO this week. Trump suggested that there is much more passion than they had in 2020 and much more passion than they had in 2016. DOJ would have to suggest Trump is a danger to society to not be detained if he is arrested for alleged Jan. 6 criminal charges that could be brought by Smith. But, according to Trump, the real danger to society would be a weaponized DOJ and politically motivated prosecutor jailing the sitting president's leading opposition candidate. "They're trying to cheat on an election by doing this," Trump told WHO. "It's election interference." There is an apparent conflict of interest for Smith, whose wife donates to Joe Biden and is a Michelle Obama documentary producer.

July 20: The Daily Caller: FBI form says; Ukrainian Oligarch who allegedly "bribed the Bidens" was "forced" into sending the money
Burisma founder Mykola Zlochevsky, the Ukrainian oligarch who allegedly bribed Joe and Hunter Biden, was "coerced" into sending them money, according to an FBI FD-1023 form released Thursday (PDF) by Sen. Chuck Grassley (R-IA). Zlochevsky and the confidential human source (CHS) allegedly participated in a phone call after the 2016 presidential election, in which Zlochevsky said he was "pushed to pay" the Bidens and did not want to send the money.

July 20: Washington Examiner:
Lee: SCOTUS already has a code of ethics, the Ethics in Government Act of 1978
Republicans seeking to stymie a Democratic bill calling for a code of ethics for the Supreme Court questioned why they haven't looked into a mysterious $1 million donation awarded to Justice Ruth Bader Ginsburg shortly before her death in 2020. The Senate Judiciary Committee on Thursday engaged in a heated debate over a bill proposed by liberal Sen. Sheldon Whitehouse. (D-RI) that would force a binding code of ethics upon the nine high court justices, as members of his party fume over reports of undisclosed travel and real estate deals by some current Republican-appointed justices. Sen. Mike Lee (R-UT) said there is "one allegation that's come to light fairly recently" surrounding a $1 million donation Ginsburg received in December 2019 from the Berggruen Institute, a private foundation founded by
billionaire investor Nicolas Berggruen. Republicans on Thursday sharply rebuked claims that the Supreme Court doesn't have a code of ethics, as Lee referenced the Ethics in Government Act of 1978, which requires federal judges, including Supreme Court justices, to complete financial disclosure reports annually.

July 20: The Washington Examiner:
SCOTUS isn't as split as legacy media would have us believe,
Supreme Court watcher says Veteran Supreme Court advocate Paul Clement on Thursday touted a "remarkable achievement" by the justices in deciding more than 50% of their cases unanimously during the 2022-23 term. Clement, who has argued more than 100 cases before the high court and served as U.S. Solicitor General during former President George W. Bush's second term, said the Supreme Court deciding 30 out of 58 cases unanimously last term defies the idea of a "dysfunctional, ethically challenged court." While the power of the 6-3 Republican-appointed majority was on full display in 2021-22, with 14 of 58 decisions split along ideological lines, this term only five such decisions were made. "You just wouldn't get this number out of any of the end-of-term wrap-ups from the reports in the major newspapers in this country that were quick to remind us of how divisive the court is and how unpleasant some of the exchanges between majority and the dissents have been and how conservative this Roberts court is," Clement contended.

July 19: IHeart Media/KTRH Radio:
Support among Democrats for Biden seems to be collapsing
Despite the never ending witch hunt against former president Donald Trump, the walls of the left appear to be collapsing around Joe Biden. In addition to the push for California Governor Gavin Newsom to jump into the race, Biden's partners and allies in the mainstream media are also starting to turn. "You're seeing articles coming out questioning his fitness, talking about his old age, anger towards his staffer's and cursing them out" said Bonchie, with Red State, "I think there's definitely a sense that the media has gotten the message that it's ok to kind of go after him a little bit." There were two really big Biden hit pieces in the last couple of weeks. Maureen Dowd of the New York Times shredded Biden for refusing to acknowledge his 7th grandchild, and the super-left leaning Atlantic set it was time for Biden to "step aside".

July 19: The Washington Examiner;
A House committee investigating Secretary Mayorkas (DHS) dissolved into chaos
A House hearing meant to investigate DHS Secretary Alejandro Mayorkas quickly devolved into chaos after a witness launched a rare verbal attack on a senior Democrat and Republicans erupted in defense. Lawmakers from both parties broke out into a heated exchange Wednesday afternoon moments after witnesses concluded opening remarks before the House Homeland Security Committee. The hearing spiraled after a Republican witness, former DEA official Derek Maltz, launched a personal attack on the panel's top-ranking Democrat, Rep. Bennie Thompson (MS). "For the ranking member, I'm sorry we're wasting your time," Maltz said at the conclusion of his opening statement. Thompson interjected after Maltz finished his remarks and asked why the former government employee had referenced him. "Because in your opening statement, you said that this was a charade, it was a waste of time — whatever words you used — and the kids are dying at record levels, and I don't appreciate that," Maltz said. Chairman Mark Green (R-TN) followed up and told Maltz that he could not address Thompson or anyone else on the panel because decorum rules forbid it.

July 19: Fox News:
Biden family raked in over $17 million from foreign sources, IRS special agents say
An IRS whistleblower who came forward to testify before Congress Wednesday confirmed claims that Hunter Biden and his companies raked in over $17 million from foreign sources over several years, beginning while his father was Vice President. The House Oversight Committee interviewed two IRS whistleblowers alleging political misconduct throughout the Hunter Biden investigation: special agent Joseph Ziegler, whose identity was revealed during the hearing, and his IRS supervisor Gary Shapley, who previously blew the whistle on alleged political influence surrounding prosecutorial decisions throughout the years-long federal probe into the president's son. Ziegler told Committee Chairman James Comer (R-KY), that Hunter Biden, his family members and business associates received over $17 million due to business dealings in China, Ukraine and Romania. Those deals included multi-million dollar payments to Biden family-linked companies from 2014 to 2019, including $7.3 million from Ukrainian energy company Burisma Holdings. "This brings the total amount of foreign income streams received to approximately $17 million, correct?" Comer asked Ziegler. "That is correct," Ziegler responded. "The purpose of documenting the foreign sources is part of a normal international tax investigation," Ziegler said. "We have to figure out where the money is coming from." Comer argued the foreign payments demonstrate an "influence peddling scheme to enrich the Bidens."

July 19: NewsMax: Whistleblower; Judge, prosecutor must decide whether to reconsider Hunter Biden's plea deal
Hunter Biden was given preferential treatment (some would call it a sweet heart deal) by the Department of Justice and U.S. Attorney David Weiss, IRS whistleblower Joseph Ziegler said Wednesday, adding that it's up to the prosecutor and judge whether to pause Biden's plea deal. Ziegler, whose name was withheld in closed-door interview transcripts released earlier by Republicans, was referred to by the committee as "whistleblower X," said Wednesday he decided to come forward publicly "not as a hero or a victim," but as a married, gay Democrat "compelled to disclose the truth." "I do this with a heavy heart. This is awful. It's not a fun experience to go through this. I don't wish this upon anyone." When asked whether he wanted the DOJ to pause Hunter Biden's plea agreement, he responded: "This is up to the U.S. attorney who brought the charges, David Weiss. And it's up to the judge to make that decision. But at the end of the day, it's a matter of are we treating everyone the same? Are we treating all taxpayers the same?"

July 18: The Daily Caller: Biden Awkward in meeting Israel's president
Joe Biden on Tuesday awkwardly mumbled and stared at the floor while meeting with Israeli President Isaac Herzog, video shows. Biden met with Herzog at the White House, saying "we brought Israelis and Palestinians together at a political level and uh, uh, a, uh," before looking down and awkwardly mumbling. It's unclear what Biden said as he spoke in a low tone and apparently slurred his words, but Herzog appeared to understand, responding "yes." The meeting marked the U.S.' commitment to Israel and its security 75 years after the creation of the Jewish state.

July 18: Fox News: Trump's lead softening in New Hampshire
A new poll in New Hampshire suggests that Donald Trump's large double-digit lead over his GOP rivals may be shrinking in the state that holds the first primary and second overall contest in the Republican presidential nominating calendar. According to a University of New Hampshire Survey Center poll released on Tuesday, Trump enjoys the support of 37% of likely Republican presidential primary voters in the Granite State. Florida Gov. Ron DeSantis stands at 23%, with the rest of the large field of contenders polling in the single digits. Trump's 14-point lead over DeSantis is down from a 20-point margin in the previous UNH survey, which was conducted in April before the Florida governor launched his presidential campaign.

July 18: The Washington Times: GOP brass slam special counsel Jack Smith
GOP House brass slammed special counsel Jack Smith's letter to former President Donald Trump, calling the move another example of the Biden administration weaponizing the Justice Department. Trump announced Tuesday on Truth Social that he was notified about the letter declaring him a target of a grand jury investigation into events leading up to the Jan. 6, 2021, protest at the Capitol. The letter stipulated that Trump had four days to "report to the grand jury," a requirement that the former president interpreted as an omen of indictment and arrest. House Republican Conference Chairwoman Elise Stefanik (NY) called foul on the letter during the House leadership's weekly press conference. "We have yet again another example of Joe Biden's weaponized Department of Justice targeting his top political opponent, Donald Trump," Ms. Stefanik said. Rep. Marjorie Taylor Greene (R-GA), similarly decried Smith's letter. She said the special counsel was weaponizing the DOJ based on a "complete lie" about Trump.

July 17: The Washington Examiner: Ex-FBI agent confirms IRS-whistleblower allegations about DOJ interference in Hunter Biden investigation
A former FBI agent has confirmed key portions of testimony from two IRS whistleblowers, including that federal investigators were not allowed to interview Hunter Biden, according to the House Oversight Committee. Committee Chair James Comer (R-KY) stated on Monday that an interview given by a former FBI supervisory special agent confirmed previous testimony that the FBI and Secret Service were tipped off about an interview with the younger Biden on the day before the interview was scheduled to occur. According to the testimony, on the day of the interview, which was Dec. 8, 2020, IRS and FBI criminal investigators were instructed to stand down outside Biden's house and not approach Biden until he called them. "As a result of the change in plans, IRS and FBI criminal investigators never got to interview Biden as part of the investigation," Comer said. "The Justice Department's efforts to cover up for the Bidens reveals a two-tiered system of justice that sickens the American people. The Oversight Committee, along with the Judiciary Committee and Ways and Means Committee, will continue to seek the answers, transparency, and accountability that the American people demand and deserve."

July 17: The Washington Examiner:
Two initiatives impact Military spending, policy, and senior military promotions
There has been a highly political battle on Capitol Hill over defense policy and spending. The fight has been on two fronts: 1) passage of the yearly National Defense Authorization Act (NDAA), which sets military spending levels, and 2) a Republican senator's decision to block Senate confirmation of military promotions until the Biden Pentagon changes its policy on abortion. Democrats have been accusing Republicans of "politicizing" what should be the nonpolitical issue of defending the United States against foreign attack. GOP lawmakers have questioned the need for, and the spending of funding resources for, Pentagon policies on transgender soldiers and diversity programs and policies Some have also focused on overturning a Biden policy in which the Pentagon will pay the expenses of servicewomen who, in this post-Roe world, travel to receive an abortion. It is interesting to note the Democrats rhetoric in this "political battle;" They use the highly emotional wording like "hijack" in accusing their Republican colleagues' actions. Additionally, they don't refer to "Republicans" of acting against critical national defense needs, but instead talk about "extreme MAGA Republicans." Instead of seeking compromise and trying to pull together solutions, they are using highly inflammatory rhetoric – which is not a solution for finding agreement.

J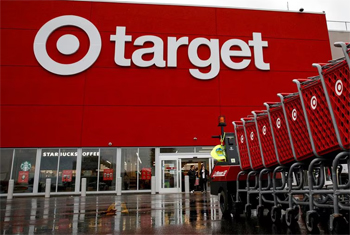 uly 17: The Epoch Times: Target stock takes a hit, downgraded as boycott continues
Mega retailer Target hasn't recovered from consumer boycotts triggered after the company promoted Pride merchandise, with share prices and market cap declining significantly along with financial and popularity metrics. American consumers started boycotting Target in May 2023, after the retail chain rolled out its Pride collection, which included some items that targeted children, including books, home décor products, and transgender swimsuits for adults with a "tuck-friendly" feature. In the first two weeks of May, when the company's Pride controversy began to go viral, its market capitalization declined by $1.85 billion. In the three weeks between May 15 and June 5, the market cap fell by an additional $11.66 billion. Total institutional inflows for Target were about $35 million in Q2 compared with $2.14 billion in the first quarter. Multiple brokerages have downgraded their views on Target. On June 1, JPMorgan Chase downgraded Target from an "overweight" target to a "neutral" one. On June 9, Citigroup changed its recommendation for Target from "buy" to "neutral." A few days later, The Street downgraded Target from a "B-"rating to "C+" rating. In terms of popularity, the brand is at its lowest-ever level, according to a YouGov poll.

July 16: Fox News:
Biden gets $1.7 million reelection donation from Hollywood mogul with ties to China
A former Disney CEO and his wife recently donated more than $1.7 million to a joint fundraising committee authorized by Joe Biden's campaign, despite their deep ties to China. Biden's campaign announced on April 25 that former Disney and DreamWorks Animation chief Jeffrey Katzenberg would serve as one of its national co-chairs. Two days later, on April 27, the Biden Victory Fund, the campaign's joint fundraising vehicle, received a donation totaling $889,600 from Katzenberg's wife, Marilyn, according to FEC records. A day later, on April 28, the Biden Victory Fund received a $889,600 donation from Katzenberg himself. Katzenberg and his wife are also maxed-out donors to Biden's presidential campaign, donating $6,600 each in late April. Katzenberg has deep and longstanding ties to China's communist government, Fox News reported, potentially presenting a problem for Biden over the country's human rights abuses and as analysts continue to warn.

July 16: The Washington Times:
Senator Cotton: Biden, not Congress, playing politics with the NDAA
A key Senate Republican said Sunday that it was Joe Biden, not congressional conservatives, who was guilty of playing politics with the troops, days after the House pushed through a massive $886 billion Pentagon policy bill containing several policy riders targeting what critics say are "woke" military policies under Biden. Democrats accused their Republican colleagues of loading the National Defense Authorization Act (NDAA) with several unacceptable additions, including measures to restrict Pentagon policies on abortion access for the troops, new curbs on treatments for transgender troops, and eliminating much of the bureaucracy for the Defense Department's diversity, equity, and inclusion (DEI) network. "I hope all these measures stay in there because, again, the military should not be paying for abortion tourism or for diversity consultants or sex-change operations," Cotton, (R-AR) and member of the Senate Armed Services Committee, said. "They should be buying the weapons that we need to defend our nation and to support the troops." Sen. Dan Sullivan (R-AK) defended his Sen. Tommy Tuberville (R-AL) who has placed a hold on the most senior officer promotions — including positions on the Joint Chiefs of Staff like the currently vacant commandant of the Marine Corps — in protest over the Defense Department's policy granting special leave for service members assigned to bases in states that restrict abortions.

July 16: The Daily Caller: SCOTUS could hear race case on high school admissions
The Supreme Court could take up a case that challenges the use of racial balancing practices at selective high schools following its ruling against race-based admission policies at universities, experts say. The Supreme Court sided in June with Students for Fair Admissions, ruling that Harvard University and the University of North Carolina's use of affirmative action admissions policies was unconstitutional and halting the practice across higher education institutions. The Supreme Court could take up Coalition for TJ [Thomas Jefferson High School for Science and Technology] v. Fairfax County School Board, a case that challenges the use of "holistic" admissions policies over merit-based policies, and strike down the use of such practices among K-12 schools by pointing to its June ruling, legal experts suggest. "While the Supreme Court's recent ruling on affirmative action struck down the use racial preferences in higher education admissions, it signals that this court has little patience for institutions that engage in racial balancing, as well as penalizing certain racial groups (Asian Americans and whites) in order to confer benefits on others (blacks and Hispanics)," Renu Mukherjee, a Manhattan Institute policy analyst who focuses on affirmative action said. "And the fact pattern of the case concerning Thomas Jefferson High School for Science and Technology demonstrates that the Fairfax County School Board was doing exactly that with its 'holistic admissions' policy."

July 16: The Washington Examiner: Speaker Gingrich; people will be amazed at what Trump could do in his first year if reelected in 2024
Former House Speaker Newt Gingrich believes people will be "amazed" at what former President Donald Trump can do in his first year as president should he win the 2024 election. Gingrich said that Trump is the "most likely person to be the next president of the United States. "I think his first year will be astonishing, and think people will be amazed how much he can get done, how big a team he can assemble," Gingrich said. "And, frankly, barring some enormous change, he is the most likely person to be the next president of the United States, something only Grover Cleveland ever achieved — being president, losing, and coming back," Gingrich continued. Gingrich added that Republicans should rally behind Trump to secure the White House.

July 15: The Epoch Times: Hunter's lawyers send Trump cease and desist letter
Hunter Biden's lawyers have issued a cease and desist to Donald Trump's legal team, demanding he not post about Biden anymore for fear of "physical and violent action" on the part of Trump's followers against Biden or his family. Attorney Abbe David Lowell, who represents Biden wrote that Trump's followers are "easy-to-trigger" and citing Jan. 6, 2021, events and their "tragic, even fatal, consequences" as a reason why something that would normally be a figure of speech cannot be considered so in Trump's case.

July 15: Sky News:
Discontent 'growing' in Russian army - and it mirrors 'Wagner's mutiny rhetoric'
Russia has sacked a commander for a "scathing attack" on its top military brass which echoed the words of Yevgeny Prigozhin prior to the Wagner mutiny. General Major Ivan Popov accused the Russian defense ministry of "viciously beheading the Army at the most difficult and intense moment". His comments, made in a leaked video intended for his troops, draw attention to "serious disaffection many officers likely harbor towards the senior military leadership", according to the UK Ministry of Defense. "The complaints largely echo those made by Wagner Group owner Yevgeny Prigozhin prior to his June 2023 mutiny," it said. "Direct criticism from subordinates is likely to become an increasing problem for defense minister Sergei Shoigu and chief of the general staff General Gerasimov." These military leaders were the target of Yevgeny Prigozhin's aborted rebellion in June, who he railed against for perceived failures in their invasion of Ukraine.

July 14: The Daily Caller: 5th Circuit Court of Appeals temporarily pauses injunction stopping Biden Administration from working with big tech to censor Internet content
A federal appeals court issued a temporary stay on a judge's injunction barring federal officials from communicating with social media companies for the purposes of censoring protected speech on Friday. Western District of Louisiana Judge Terry A. Doughty previously denied the Biden administration's request for an emergency order pausing his injunction on July 10. In an order Friday, the Fifth Circuit Court of Appeals issued an administrative stay on the injunction "until further orders" of the court. Doughty had previously issued a preliminary injunction barring the Biden administration from communicating with social media companies to censor protected speech on Independence Day! The panel of judges who hear the case for arguments on the merits will later consider the administration's motion for a longer stay, according to the order. When Doughty denied the administration's request for an emergency order Monday, he said the injunction only bars the administration from doing something they have "no legal right to do—contacting social media companies for the purpose of urging, encouraging, pressuring, or inducing in any manner, the removal, deletion, suppression, or reduction of content containing protected free speech posted on social-media platforms. It also contains numerous exceptions." Missouri Attorney General Andrew Bailey and Louisiana Attorney General Jeffrey Landry slammed the administration's attempt to stop the injunction as asking to "continue violating the First Amendment" in a July 10 court filing.

July 14: The Washington Examiner:
Biden trying to skirt the SCOTUS decision on student loan forgiveness
The Biden Administration's latest effort to forgive student loans for 800,000 borrowers received a cold reception from the president's political rivals, who accused the administration of attempting to defy the U.S. Supreme Court. Last month, the Court struck down Joe Biden's effort to cancel up to $20,000 in federally held student loans for borrowers making less than $125,000. On Friday, the Department of Education said it would be canceling loans for 800,000 borrowers through an adjustment to the federal income-driven repayment. Defense of Freedom Institute President Bob Eitel said that the Biden administration's latest action was "an in-your-face response" to the Supreme Court's ruling. "Their goal is to use whatever behind-the-scenes mechanisms that they can decipher to remove borrowers from the student loan roles as much as possible," Eitel said. "They're under tremendous political pressure and pressure from various left-wing progressive groups to provide what they consider to be promised student loan relief, and they're going to take any steps necessary to do it, including this one." House Education and Workforce Committee Chairwoman Virginia Foxx (R-NC) called the administration's latest plan "shameful" and blasted Biden for "ruining our postsecondary education financing system" in a bid to secure votes in the next election.

July 14: Breitbart News: Biden not inclined to sign the House version of the NDAA
On Friday White House National Security Council Coordinator for Strategic Communications John Kirby said "It's very difficult to see" … Joe Biden signing the current National Defense Authorization Act (NDAA) passed by the House due to its restrictions on Pentagon DEI programs and taxpayer funding of gender reassignment treatment and abortion. When asked, if he saw Biden signing an NDAA that limits transgender rights, that prohibits diversity training, and does exactly the opposite of what you said Biden supports? Does this put the administration in a tough position, though, if this is what is you're looking at and Democrats are looking at in the House right now of having to explain why Democrats would vote against pay raises for the military and future investments in military infrastructure, which is a big part of what the NDAA is?" Kirby responded, "[Joe Biden is comfortable and confident that he's not going to sign legislation that's…going to affect our military readiness in a negative way or affect our people. He'll leave it to members of Congress to decide how they're going to vote on this for themselves. But, obviously, he's not going to support amendments, he's not going to support legislation that's going to put our readiness or our troops at any greater risk."

July 14: Fox News: Investigator says newly unreacted info suggests Fauci cover-up
A newly-unredacted missive from Dr. Anthony Fauci suggesting the COVID-19 pandemic may have been grounded in gain-of-function research is proof positive of an extensive "cover-up," according to a former State Department pandemic investigator. On Friday, Fox News delved deeper into messaging from Fauci at the suggestion of a former top COVID policy official in the Trump administration, after the House Select Committee on the Coronavirus Pandemic released more unredacted documents this week. The letter in question had been nearly completely redacted, save for about the first line. Fauci wrote to "folks" that the viral sequence found in the coronavirus strain contained "mutations in the virus that would have been most unusual to have evolved naturally in bats," adding there had been "suspicion that this mutation was intentionally inserted…" According to new parts of the letter, Fauci went on to say that upon further "considerable discussion, some of the scientists felt more strongly about this possibility. Two others felt differently, but they felt it was entirely conceivable that it could have evolved naturally with these mutations."

July 13: Texas Scorecard: GOP in Largest county in Speaker Phelan's district censures him opening door for additional actions from state party
The Republican Party of Orange County—largest county in Speaker Dade Phelan's district—has officially censured him, citing several violations of the party's principles. Most notably, the resolution—passed on a 14-6 vote of precinct chairs—takes aim at his appointment of Democrats to committee chairs in the House, despite the Texas GOP specifically urging against the practice in their legislative priorities. Additionally, the censure resolution condemns Phelan for his role in killing border security legislation as well as his work against passing school choice. Precinct chairs attempted to pass the resolution last month, but they were blocked from doing so at the time by County Chairman Leo LaBauve. If the resolution is concurred by the Republican Party of Texas, it would prevent the party from spending funds in Phelan's re-election effort. Candidates have already begun announcing campaigns against Phelan, including former Orange County Republican Chairman David Covey. Recent polling has also revealed Phelan's popularity has plummeted in his district following the most recent legislative session.

July 13: Fox News:
Secret Service closes cocaine-gate investigation; unable to find culprit
The Secret Service announced Thursday that it has closed its investigation into the cocaine found at the White House earlier this month and said it is "not able" to "single out a person of interest" because of a lack of physical evidence. After briefing members of Congress the Secret Service said the cocaine was found on July 2 "inside a receptacle used to temporarily store electronic and personal devices prior to entering the West Wing." The Secret Service said it has been investigating "how this item entered the White House," including a "methodical review of security systems and protocols."

July 13: Sky News:
Ukraine liberates nearly same amount of territory it took Russia six months to capture
Military analysts say in five weeks Ukrainian forces have liberated nearly the same amount of territory Russia captured in six months. Meanwhile, a former US military leader says he doesn't think the Wagner boss is alive and if he is, he could be in prison.

July 13: The Washington Examiner: Pro gender modification group sues Texas in order to block bill that prohibits such procedures
A group of Texas parents with transgender children have filed a lawsuit seeking to block a state ban on gender transition procedures for minors. Gov. Greg Abbott (R-TX) last month signed into law a bill which bans puberty blockers, cross-sex hormone replacement, and transition surgeries for children. The lawsuit brought by the parents argues that the law is discriminatory and violates their rights as parents. It uses legal arguments similar to those that halted similar bans in Arkansas, Florida, and Tennessee. The American College of Pediatricians says that such treatments are not only unproven but dangerous. "There is not a single long-term study to demonstrate the safety or efficacy of puberty blockers, cross-sex hormones, and surgeries for transgender-believing youth," the group said. "This means that youth transition is experimental, and therefore, parents cannot provide informed consent, nor can minors provide assent for these interventions. Moreover, the best long-term evidence we have among adults shows that medical intervention fails to reduce suicide." They also said that puberty blockers and hormone therapy may be the cause of health problems such as "osteoporosis, mood disorders, seizures, cognitive impairment, and when combined with cross-sex hormones, sterility. In addition to the harm from [manufactured hormone] Lupron, cross-sex hormones put youth at an increased risk of heart attacks, stroke, diabetes, blood clots, and cancers across their lifespan."

July 12: The New York Post: US general doubts Wagner Group leader is alive
Mutinous Wagner mercenary group boss Yevgeny Prigozhin is likely either dead or jailed, according to a former senior US military leader. Retired Gen. Robert Abrams, who previously served as the commander of US Forces Korea, shared his thoughts on Prigozhin's uncertain fate in the aftermath of the Wagner Group's short-lived armed insurrection last month. "My personal assessment is that I doubt we'll see Prigozhin ever again publicly." Abrams said. "I think he'll either be put in hiding, or sent to prison, or dealt with some other way."


July 12: The Daily Caller:
Rep Gaetz grills FBI Director Wray
Florida Rep. Matt Gaetz (R) slammed FBI Director Christopher Wray on Wednesday for allegedly failing to uphold his duties as a director. Wray was testifying at the Oversight Committee when Gaetz began questioning him about text messages allegedly sent from Hunter Biden to a Chinese business associate that mentioned Joe Biden. Wray refused to comment on the alleged texts, prompting Gaetz to ask whether Wray was protecting the Biden family. "You seem deeply uncurious about it, almost suspiciously uncurious. Are you protecting the Biden's?" "Absolutely not," Wray said, with Gaetz again pushing that Wray should at least acknowledge or answer the question. Gaetz then asked how many illegal FISA warrants/inquiries have occurred since Wray has been in charge, noting the Inspector General reported more than one million were in error. Gaetz then said the court said the number was actually around 200,000. Wray said he did not know the answer or correct number. "Who has been held accountable or fired as a consequence of the FBI using the FISA process as their like, creepy, personal snoop machine?" Gaetz pressed. "There have been instances in which individuals have had disciplinary action –" "Name them!" Gaetz interjected. "I can't name them" Wray said but indicated he would provide the information.

July 12: The Washington Times:
FBI whistleblower: Deputy director told subordinates to hide January 6th informants
An FBI agent told the House Judiciary Committee that Deputy Director Paul Abbate suggested that at least 25 FBI confidential human sources, or informants, involved in reporting to the bureau from the Jan. 6, 2021, protest should not be publicly acknowledged. Many FBI whistleblowers have come forward with their concerns about the bureau as Director Christopher Wray is testifying before the House Judiciary Committee. They are making allegations of politically motivated investigations, politically biased leadership and misconduct by senior officials at America's premier law enforcement agency. According to the whistleblower disclosure sent to the committee, Abbate notified one or more of his subordinates that the more than 25 informants were too problematic or embarrassing for the FBI to have their existence made known to the public and that the existence, activities and identities of these FBI confidential human sources should not be released.

July 12: The Epoch Times: Biden promises 'Israel style" security guarantee to Ukraine
Joe Biden met with Group of Seven (G–7) leaders July 12 at a NATO summit to offer security assistance for Ukraine in its fight against Russia. Ukrainian President Volodymyr Zelenskyy also joined the meeting. They issued a joint declaration that "make(s) it clear that our support will last long into the future," Biden announced after the meeting. "We're going to help Ukraine build a strong capable defense, across land, air, and sea," he added, noting that this step will ensure regional stability and avert all threats. "I think it's a powerful statement, a powerful statement of our commitment to Ukraine, as it defends its freedom today and as it rebuilds the future and we're going to be there as long as that takes," Biden concluded. Before the summit, the White House indicated that Ukraine could receive "Israel-style" security guarantees in its fight against Russia. That means the United States would "provide various forms of military assistance, intelligence and information sharing, cyber support, and other forms of material support so that Ukraine can both defend itself and deter future aggression," Mr. Sullivan briefed reporters on July 9. As part of this declaration, Biden explained that each country will individually negotiate long-term bilateral security arrangements with Ukraine. "Ukrainian delegation is bringing home significant security victory for the Ukraine, for our country, for our people, for our children," Zelenskyy said after the event. Biden acknowledged Zelenskyy's frustration with the slow pace of U.S. assistance. "But I promise you," Biden said, "The United States is doing everything we can to get you what you need as rapidly as we can."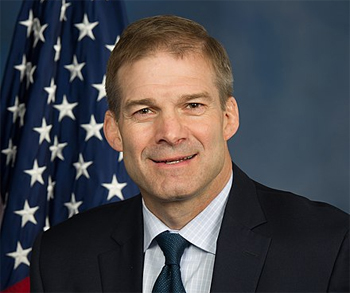 July 11: The Washington Examiner:
Jim Jordan lays out demands for House appropriations for DOJ
Chairman Jim Jordan (R-OH) of the House Judiciary Committee sent a letter to House Appropriations Chairwoman Kay Granger (R-TX) laying out his appropriations demands meant to cut spending and hold federal agencies accountable. In Tuesday's letter, Jordan laid out a list of demands for the appropriations bills ranging from protecting FBI whistleblowers to securing the southern border. Jordan wants to prohibit taxpayer funds from being used to pay the salary of FBI or Justice Department officials who are found to have retaliated against any whistleblower; to prohibit taxpayer dollars from being used to fund Joe Biden's southern border policy, and to eliminate taxpayer dollars from going toward the Global Engagement Center or any other governmental or nongovernmental entities "that are engaged in speech suppression." He also requested there be no new funds appropriated for a new FBI headquarters unless it is moved to Huntsville, Alabama. "The Committee remains concerned about the politicization of federal law enforcement power emanating from FBI Headquarters in Washington, D.C.," the letter reads. "The centralization of FBI operations in the National Capitol Region has led to duplication of activity best left to the respective field offices, contributed to reduced autonomy in local field offices, and allowed improper political influence to taint law enforcement investigations and activity." In an effort to increase transparency, Jordan wants to tie funding to policy changes such as requiring electronic recording of interviews for criminal cases and their retention for ten years, excluding interviews with Confidential Informants or non-US citizens. He also requests that no taxpayer funds go toward policies discouraging the U.S. Marshall Service from protecting Supreme Court justices.


July 11: Fox Business:
"Ultra Right" Beer advertisement hits back at woke beer companies
Conservative Dad's Ultra Right Beer, the  "woke-free" alternative beverage for ale drinkers boycotting Bud Light products, dropped a new advertisement in the form of a rebellious, cinematic parody.  Ultra Right Beer took off in April after CEO Seth Weathers launched the conservative brew to hit back against  Bud Light's controversial campaign with transgender influencer Dylan Mulvaney.  The most recent ad — shared first with FOX Business — follows Weathers in a spinoff of the 1970s comedy "Smokey and the Bandit," a popular film featuring Burt Reynolds that followed a race car driver transporting an illegal shipment of beer across state lines.  "It's me, a fed-up American who had enough of the woke beer companies and decided to do something about it," Weathers says in the opening of the ad.

July 11: The Economist: Turkey places roadblock to Sweden joining NATO
Members of NATO would like to announce some good news at their annual summit. The military alliance will gather in Lithuanian today for a two-day meeting. Russia's invasion of Ukraine has reinvigorated the alliance: in May 2022 Finland and Sweden applied to join it. Finland was admitted in April, but Sweden's accession has been blocked by Turkey, one of NATO's 31 members, ostensibly because the Nordic country harbors Kurdish separatists (PKK members). On July 9th Joe Biden told his Turkish counterpart, Recep Tayyip Erdogan, that he hopes to see Sweden join the alliance "as soon as possible." Why is Turkey holding out—and what does it hope to gain by doing so? In June 2022, at NATO's summit in Madrid, Turkey struck a deal with Finland and Sweden: it would lift its veto in exchange for their lifting a partial arms embargo against Turkey, imposed after it invaded Syria in 2019. The Nordic pair also promised to crack down on financing and recruitment by the PKK in their countries.


July 11: Fox News:
Georgia Democrat, switching parties in the state house; the Democratic Party has abandoned me
A Peach State lawmaker who angered her Democrat colleagues in the GA state House of Representatives over her support for a recent school choice bill has announced she is officially switching parties. Mesha Mainor – a Democrat who has represented District 56 in the Georgia House since January 2021 – announced the decision shortly before noon Tuesday that she will switch her party registration to Republican. "When I decided to stand up on behalf of disadvantaged children in support of school choice, my Democrat colleagues didn't stand by me," Mainor said. "They crucified me. When I decided to stand up in support of safe communities and refused to support efforts to defund the police, they didn't back me. They abandoned me. For far too long, the Democrat Party has gotten away with using and abusing the black community," she added. "For decades, the Democrat Party has received the support of more than 90% of the black community. And what do we have to show for it? I represent a solidly blue district in the city of Atlanta. This isn't a political decision for me. It's a moral one." She made clear that her work across party lines will continue after she switches parties, saying she has "never hesitated to work across the aisle to deliver results for my community and the people I was elected to represent. And that won't change."

July 10: Yahoo News: Amish will court case; don't need to install septic systems
Members of a deeply conservative Amish community in Minnesota don't need to install septic systems to dispose of their "gray water," the state Court of Appeals ruled Monday in a long-running religious freedom case that went all the way to the SCOTUS. A three-judge panel ruled that the government "failed to demonstrate a compelling state interest" to justify overriding the religious freedom of the Amish families that challenged state regulations governing the disposal of gray water, which is water that's been used for dishwashing, laundry, and bathing, but not toilet waste. The Swartzentruber Amish in southeastern Minnesota are among the most traditional Amish groups in the country, U.S. Supreme Court Justice Neil Gorsuch noted in a 2021 ruling. It sent the case back to Minnesota courts for reconsideration in light of a high court decision a month earlier in a different religious freedom case.


July 10: Fox News: CA legislation would require judges to consider defendant's race in sentencing
A Democrat-backed bill making its way through the California legislature would require judges in the state to consider a convicted criminal's race when determining how long to sentence them to prison. Assembly Member Reggie Jones-Sawyer, the Democratic chair of the California Assembly's Public Safety Committee, quietly introduced the in February. The Assembly went on to pass the little-known legislation in May, and the measure is currently being considered in the state Senate. The bill would require, whenever they have the authority to determine a prison sentence, to "rectify" alleged racial bias in the criminal justice system by taking into account how historically persecuted minorities are affected differently than others. The proposed new section to the Penal Code reads. "Whenever the court has discretion to determine the appropriate sentence according to relevant statutes and the sentencing rules of the Judicial Council, the court presiding over a criminal matter shall consider the disparate impact on historically disenfranchised and system-impacted populations."

July 9: The Epoch Times: Ben and Jerry's co-founder arrested in Washington, DC
Ben Cohen, co-founder of ice cream brand Ben & Jerry's, was arrested last week during a protest in favor of WikiLeaks founder Julian Assange. During an event in Washington, Cohen sat outside the Department of Justice building along with left-wing CODEPINK co-founder Jodie Evans. Based upon video footage of the incident, they were both arrested for blocking the entrance to the DOJ building. The co-founder of the Vermont-based ice cream company was then seen setting fire to a sign that read, "Freedom of the Press" and said, "Freedom of the press is going up in smoke." "There's no democracy without freedom of the press because the press is the only thing that can hold government accountable," Cohen alleged. "And there's no freedom of the press as long as Assange is being prosecuted." Assange is being held at a prison in London as he awaits his extradition to the United States for allegedly violating the Espionage Act. Before that, the WikiLeaks founder was essentially detained inside the Ecuadorian consulate.

July 9: The Washington Examiner: Senator Grassley claims IRS investigators left out of briefing about Biden family's alleged criminal scheme
IRS agents were left out of a briefing on an alleged "criminal bribery scheme" investigation into Joe Biden and his family, Sen. Chuck Grassley (R-IA) claimed in a letter sent Sunday. Grassley wrote to the United States Attorney for the District of Delaware David Weiss, who led the investigation into Hunter Biden, claiming that IRS investigators were not "looped in" on a briefing involving an FD-1023 form that Republicans say proves members of the Biden family accepted money in exchange for policy from foreign groups. The Iowa senator said that senior prosecutor Assistant U.S. Attorney Lesley Wolf and FBI agents from Baltimore were briefed on the form in October 2020, but IRS investigators were not. Grassley said whistleblowers have affirmed that Wolf "prevented investigators from seeking information about Joe Biden's involvement in Hunter Biden's criminal business arrangements." "In light of AUSA Wolf's alleged questionable and obstructive conduct during the course of your investigation, I'm seeking clarification from you with respect to your knowledge of these allegations and how you've handled them," Grassley wrote.

July 9: Fox News:
Backlash for Joe Biden leaking military information during a live interview
Joe Biden sat down for a recent interview in which he said the United States is low on 155 mm artillery ammunition rounds, sparking outrage and questions of competency from conservatives on social media. During the interview, which aired Sunday morning, Biden defended his administration for sending cluster munitions to Ukraine as a "transition period" until more munitions are produced. "This is a war relating to munitions. And they're running out of that ammunition, and we're low on it," Biden told CNN's Fareed Zakaria. "And so, what I finally did, I took the recommendation of the Defense Department to – not permanently – but to allow for this transition period while we get more 155 weapons, these shells, for the Ukrainians." Reactions on social media ranged from confused to outrage as conservative pundits and experts alike wondered why Biden was announcing the U.S. shortage during a nationally televised interview that would be seen by adversaries.

July 9: The Washington Times:
Bloody clash over Bakhmut may be paying dividends for Kyiv analyst say
The bloody battle for Bakhmut earlier this year proved costly for the Ukrainian military, with some Western observers questioning why Kyiv would dedicate so many troops and so much of its precious firepower for a city of relatively little strategic value. But according to former senior CIA officer Daniel Hoffman who once served as the agency's Moscow station chief Ukraine made a high-stakes bet that its fierce defense of the city would help drive a wedge between Russian President Putin and the Wagner Group mercenaries at the front lines of Moscow's war in Ukraine. That gamble seemed to pay off late last month when Wagner Group leader Yevgeny Prigozhin launched a short-lived rebellion that shook the foundations of the Kremlin and represented a rare public challenge to Putin 's decades-long, unquestioned power in the Russian homeland. Prigozhin said he'd lost more than 20,000 of his men in the battle for Bakhmut, and he blamed Russian Defense Minister Sergei Shoigu and other Russian officials for failing to give his men what they needed to take the city. A drive by the Russian brass to bring Wagner Group forces formally under their command appears to have inspired Prigozhin's alleged rebellion last month.

July 9: The Jerusalem Post: Witness alleging Biden Family corruption releases video
The missing 57-year-old Israeli citizen, Dr. Gal Luft, who has become a key figure in corruption investigations against Joe Biden, has reappeared in a video making new accusations about Biden's criminal activities. Luft accused Biden of bribery and of having received payments from individuals with ties to Chinese military intelligence. Luft also claimed that the FBI had a mole who shared classified information with their benefactors from the China-controlled energy company CEFC. He further claimed that Biden attended a meeting at the Four Seasons Hotel in Washington DC with his son Hunter and officials from CEFC. This has since been corroborated by a Biden-family associate Rob Walker. In Luft's claims, he said that CEFC was paying $100,000 a month to Hunter and $65,000 to Jim Biden. "Over an intensive two-day meeting, I shared my information about the Biden family's financial transactions with CEFC, including specific dollar figures. I also provided the name of Rob Walker, who later became known as Hunter Biden's bagman." "I, who volunteered to inform the US government about a potential security breach and about compromising information about a man vying to be the next president, am now being hunted by the very same people who I informed — and may have to live on the run for the rest of my life…" Luft said in the video. "I'm not a Republican. I'm not a Democrat. I have no political motive or agenda … I did it out of deep concern that if the Bidens were to come to power, the country would be facing the same traumatic Russia collusion scandal — only this time with China. Sadly, because of the DOJ's cover-up, this is exactly what happened."

July 8: The Daily Caller:
Bills introduced banning special agents from regulatory agencies—EPA, DOL, & IRS
Several Republican lawmakers have introduced legislation which would disarm enforcement agents from the Environmental Protection Agency (EPA), the Department of Labor (DOL) and the Internal Revenue Service (IRS). Rep. Clay Higgins (R-LA) introduced the No Funds for Armed Regulators Act of 2023 on June 30, joined by seven co-sponsors. The bill would disallow the use of taxpayer dollars to hire or retain armed regulatory enforcement agents in the EPA, Department of Labor, and the IRS if it becomes law. "Deep state bureaucrats continue to push their executive authority into every corner of America, treading heavily upon your rights and devouring your wealth," Higgins said "This bill is a key step in pushing back against the oppressive tactics being used to enforce regulatory policies."

Former government official from the Commerce Department's Bureau of Industry and Security (BIS), Bill Sargent, commented "Hopefully this legislation will not impact BIS which licenses dual-use exports that have a valid commercial use but which can also be used in ways that harms our national security, such as in making weapons of mass destruction. BIS has not only the licensing authority but also special agents who help enforce the Export Administration Act and help keep our country safe. It would be unfortunate if the proposed bill was expanded to include BIS and adversely impact our national security," Sargent said.


July 8: Fox News:
Yellen bows multiple times to Chinese Communist counterpart in a major breech of protocol
U.S. Treasury Secretary Janet Yellen made an unusual gesture Saturday when she bowed to a Communist Chinese official during her visit in Beijing. Footage shows Yellen approaching Vice Premier He Lifeng — her Chinese counterpart — and bowing multiple times while enthusiastically shaking his hand. Former White House staffer Bradley Blakeman, who served during President George W. Bush's administration, told the New York Post that the gesture was unseemly. "Never, ever, ever…an American official does not bow. It looks like she's been summoned to the principal's office, and that's exactly the optics the Chinese love," Blakeman said.

July 8: The Epoch Times:
Dutch government fractured under immigration policy, forcing new elections
The Dutch government collapsed on Friday after failing to reach a deal on restricting immigration, which will trigger new elections in the fall. The crisis was triggered by a push by Prime Minister Mark Rutte's conservative VVD party to limit the flow of illegal immigrants to the Netherlands, which two of his four-party government coalition refused to support. "It's no secret that the coalition partners have differing opinions about immigration policy. Today we unfortunately have to conclude that those differences have become insurmountable. Therefore, I will tender the resignation of the entire cabinet to the king," Mr. Rutte said in a televised news conference. Tensions came to a head this week, when Mr. Rutte demanded support for a proposal to limit entrance of children of war refugees who are already in the Netherlands and to make families wait at least two years before they can be united. This latest proposal went too far for the small Christian Union and liberal D66, causing a stalemate. Mr. Rutte's coalition will stay on as a caretaker government until a new administration is formed after new elections, a process which in the fractured Dutch political landscape usually takes months.

July 7: The Washington Examiner:
What do you mean you may never discover whose cocaine it was?
Republicans in both chambers of Congress are pushing back against media reports that the Secret Service might never find who brought cocaine into the White House. Unnamed sources have been cited in multiple news reports cautioning that the culprit might not be found given the highly trafficked nature of the location where the drugs were discovered on Sunday. "I've been in and out of that entrance a million times. It's one of the most heavily secured and constantly surveilled places on Earth. They keep detailed records on who enters and exits and when. I find it difficult to accept that they can't figure out who put the cocaine there," Sen. Mike Lee (R-UT) said. Sen. Marsha Blackburn and Rep. Tim Burchett, Republicans of Tennessee also questioned how it could be possible that investigators would never know who was responsible given the security of the White House. Sen. Kevin Cramer (R-ND) implied that the culprit would never be found, because the White House was uninterested in who the cocaine belonged to. "White House cocaine culprit unlikely to be found, as long as White House officials don't want them found,"

July 7: Texas Scorecard:
Texas Federal Judge strikes down AFT regulation on ghost guns
A federal judge in North Texas has rejected a rule from the Bureau of Alcohol, Tobacco, Firearms, and Explosives (ATF) that would change the definition of a "firearm receiver" to include parts kits that are convertible to functional weapons. The proposed rule to change firearm definitions comes from the Biden administration's initiative seeking to "crack down on ghost guns," which lack serial numbers that would make them traceable. Biden directed the U.S. deputy attorney general to write a regulation that would "rein in" ghost guns after having trouble passing the proposed legislation in Congress. He then issued an executive order in 2022 making it illegal for a business to manufacture parts kits without serial numbers. Under the order, parts kits would now be classified as firearms and would need serial numbers under the Gun Control Act of 1968. "Ghost guns" made from individual parts, kits, or 3-D printers would have to be serialized by federally licensed dealers. According to the Heritage Foundation, "The new definition also could lead to absurd realities where homemade guns end up with multiple serial numbers stamped throughout different parts of the firearm." District Judge Reed O'Conner of the Northern District Court of Texas vacated the definition change. "Congress could have described a firearm as a set of parts that 'may be readily assembled' into a weapon, as it did for 'destructive device.' Congress could have written all those things, and the very definition of 'firearm' demonstrates that Congress knew the words that would accomplish those ends," O'Connor wrote in his ruling.

July 7: The Daily Caller:
USAF investigating $1 billion land purchase near Travis Air Force Base
The Wall Street Journal reports the Air Force is investigating nearly $1 billion in mysterious land purchases near a key Air Force base in California, but after eight months of digging has been unable to uncover the investors behind the deal. A mysterious group known as Flannery Associates has gobbled up nearly 52,000 acres of agricultural land in California, including areas near Travis Air Force Base, sparking concerns of foreign interests that lead to the Air Force's Foreign Investment Risk Review Office's probe. Flannery maintains it is majority American-owned, with the remaining 3% of invested capital originating from Ireland and Britain, but local authorities, lawmakers and federal agencies continue to probe the opaque company. "Any speculation that Flannery's purchases are motivated by the proximity to Travis Air Force Base" is unfounded, an attorney for the firm told the WSJ.


July 7: The New York Post:
Vermont, Indian chief; Ben & Jerry's should start by giving back its headquarters which sits on native American land!
Ben & Jerry's has called on the US to give back "stolen Indigenous land" including Mount Rushmore — and now a Native American chief in Vermont said he'd like to talk about the land that's under the ice cream maker's headquarters. On Friday, Don Stevens — chief of the Nulhegan Band of The Coosuk Abenaki Nation, one of four tribes descended from the Abenaki that are recognized in Vermont — told The Post in an interview that he "looks forward to any kind of correspondence with the brand to see how they can better benefit Indigenous people." Stevens added that if the ice cream maker is "sincere," it should reach out to him as the company's corporate headquarters — located at 30 Community Dr. in South Burlington, Vt. — is situated on Western Abanaki land.

July 7: Texas Scorecard:
County of Harris (TX) sues state legislature
In an attempt to block new legislation, Harris County is suing Texas in order to halt an election security measure from going into effect. Until 2020, Harris County elections were administered by the county clerk. Then, Harris County Judge Lina Hidalgo (D) and the commissioners court (3-1 D-R) decided to appoint an elections administrator to handle all election duties. Problems emerged with the first appointed administrator, Isabel Longoria, who was forced to resign in 2022 after a series of botched elections. Following Longoria's resignation, the county hired Clifford Tatum, whose mismanagement of the November 22 election sparked a criminal investigation and multiple lawsuits. After these incidents occurred, State Sen. Paul Bettencourt (R–Houston) filed a bill to abolish the unelected position of county elections administrator and transfer the administrator's duties back to officials elected by the voters, , but only in counties with a population of more than 3.5 million (e.g., Harris County). Gov. Greg Abbott (R) signed into law two bills. The first reverting management of elections to how it was prior to 2021 and a second measure which gives the Texas secretary of state administrative oversight of local elections offices where there are recurring problems, including authority to petition for removal of elected election officials – not elected officials but officials responsible for running elections. On Thursday, Harris County Attorney Christian Menefee announced the county will officially be filing a lawsuit against the state. According to the lawsuit, Harris County claims that one bill singles out the county specifically to disrupt its local control over elections. They also allege the new law violates the Texas Constitution by passing local or special laws targeting certain jurisdictions – jurisdictions, we might add, that currently have a history of taking unlawful actions, such as trying to illegally sending out absentee ballots to all voters over 65 regardless of whether they requested one, and continual mismanagement such as failing to deliver enough ballot paper so voters could vote and apparently targeting Republican leaning polling locations.

July 7: The Daily Caller: Tucker doesn't know why he was fired
Tucker Carlson said Friday he was not expecting to be fired from Fox News. Carlson sat down with Russell Brand when he made the revelation after Brand asked how he's been holding up since he was let go. "This wasn't the first time I've been fired," Carlson said. "I didn't expect to get fired that morning at all, in April, so I was shocked, but I wasn't really shocked. I wasn't mad, it's not my company, and when you work for someone else that person reserves the right, and in fact inherently has the right to decide if you work there or not. I don't know why I was fired, I really don't. I'm not angry about it."

July 6: Fox News:
Senator Vance (R-OH) directs openly hostile colleges and universities to the SCOTUS decision on admission policies to maintain records for possible Congressional inquiry
JD Vance demanded 10 colleges and universities preserve their communications after their "expressed open hostility" to the Supreme Court's recent affirmative action ruling. Last month, the Supreme Court ruled that race-based affirmative action at institutions of higher learning is unconstitutional in a case involving Harvard University's application policies that adversely impacted Asian students' admissions. Schools can, however, weigh race as a factor if the applicant has discussed how his or her race has impacted their life. Following the decision, several presidents of top American colleges — including the entirety of Ivy League universities — announced their institutions' commitments to "diversity" on campus in light of the ruling. "As you know, the Court has instructed you to honor the spirit, and not just the letter, of the ruling," he continued. "Going forward, the Court explained, 'universities may not simply establish through application essays or other means the regime we hold unlawful today," Vance said. "My colleagues have assured me that they share my concern that colleges and universities, and particularly the elite institutions to whom this letter is addressed, do not respect the Court's judgment and will covertly defy a landmark civil rights decision with which they disagree," Vance continued. The Senate "is prepared to use its full investigative powers to uncover circumvention, covert or otherwise, of the Supreme Court's ruling" on affirmative action and advised the school presidents "to retain admissions documents in anticipation of future congressional investigations, including digital communications between admissions officers, any demographic or other data compiled during future admissions cycles, and other relevant materials." "As you are aware, a number of federal criminal statutes regulate the destruction of records connected to federal investigations, some of which apply prior to the formal commencement of any inquiry," he added.

July 6: Breitbart News: "Cocainegate:" White House becomes crime scene as Secret Service and FBI hunt for culprit
The search for who left a bag of cocaine in a restricted part of the White House has turned the executive mansion into a crime scene. Possession of cocaine, which is reportedly classified as a "schedule II" drug under the U.S. Controlled Substance Act, is a misdemeanor in Washington, D.C. It is punishable by up to 180 days in jail, a $1,000 fine, or both, assuming the culprit can be identified and authorities convinced to prosecute. The Secret Service is leading the investigation into how it got into the White House, reportedly reviewing tapes and entrance logs. The FBI is also now involved. The bag containing the cocaine reportedly remains in a federal laboratory, where it will be tested for DNA and fingerprints. The substance will undergo a full chemical analysis. The investigation could reportedly take about two weeks. The White House said it is important to get to the bottom of this but stopped short of saying it would support prosecuting the offender. After all, if could end up being Biden's son Hunter!


July 6: The Washington Times: 25 Red states plan to pull the plug on Biden's "unlawful" goals for electric vehicles
Republican attorneys general from 25 states are warning the Biden administration that a proposal to force carmakers to go electric in the name of fighting climate change is unlawful, a potential precursor for a legal challenge from GOP officials. The officials told the Environmental Protection Agency that its proposed emissions reduction rule for tailpipes that critics have described as a "de facto ban" on gas-powered vehicles is "unlawful, unwise and unsustainable." "While billed as tightening existing standards for 'criteria pollutant and greenhouse gas (GHG) emissions from' certain motor vehicles … the proposed rule is, more accurately, the next phase in a top-to-bottom attempt to restructure the automobile industry," the attorneys general wrote to the EPA under the proposal's public comment period. "Congress did not give EPA that power." There are a number of cases where the SCOTUS has ruled against the administrative state's overreach. This may be another example.




July 6: Fox News:
White House invokes Hatch Act when asked if cocaine belonged to Joe/Hunter Biden
Experts were baffled by the Biden administration invoking the Hatch Act when asked whether President Biden or his son owned the cocaine found at the White House. The culprit behind the incident has yet to be found, and the Biden administration isn't answering whether the president or Hunter Biden owned the Independence Day cocaine that has dominated the headlines this week. White House deputy press secretary Andrew Bates was asked during a Thursday press gaggle whether the president can deny that he or his son owned the cocaine found at the White House. Bates invoked the Hatch Act — legislation that prohibits federal employees from talking about or using federal resources for campaign purposes — to dodge a question about speculation by Donald Trump that the cocaine might have been Hunter's. Attorney Bradley P. Moss told Fox News Digital he is "candidly at a loss as to why Mr. Bates believes the Hatch Act is relevant with respect to addressing that question. I could envision other legitimate bases for declining to respond, such as respecting the integrity of the ongoing investigation, but references to the Hatch Act seem misplaced," Moss contended.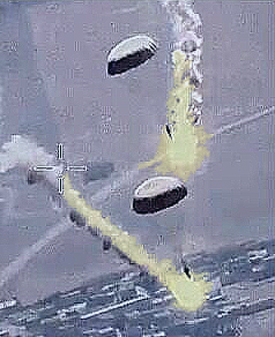 July 6: One American News Network:
Russian jets interfere with US drones over Syria causing drone to maneuver to avoid collision with Russian flares
The United States Air Force released a video which shows Russian jets coming dangerously close to U.S. drones that were flying over Syria. U.S. Air Forces Central, which released the video, said that the three Russian SU-35 fighters had moved into the flight path of the drone, an MQ-9 Reaper, and began setting off parachute flares forcing the drone to take evasive maneuvers. The USAF said there was a total of three drones flying at the time of the incident, around 10:30 a.m. local time, and that they had been conducting a mission against the Islamic State terror group. "Against established norms and protocols, the Russian jets dropped multiple parachute flares in front of the drones, forcing our aircraft to conduct evasive maneuvers," the USAF spokesman said. "Additionally, one Russian pilot positioned their aircraft in front of an MQ-9 and engaged afterburner, thereby reducing the operator's ability to safely operate the aircraft." He went on to urge Russian forces to "cease this reckless behavior" in Syria so that the American forces can resume their "focus on the enduring defeat of ISIS."

July 5: The Washington Examiner:
DOJ to appeal injunction prohibiting Biden Admin. communicating with tech firms
DOJ announced that it will appeal a ruling blocking agency official from communicating with social media companies. On Tuesday, U.S. District Judge Terry Doughty of Louisiana barred more than 40 of Joe Biden's administration officials from contacting social media companies concerning "protected speech." The preliminary injunction was granted in response to a 2022 lawsuit brought by attorneys general in Louisiana and Missouri, alleging the government overstepped in its efforts to combat COVID-19 misinformation during the height of the pandemic. On Wednesday, Biden's DOJ moved to appeal the ruling.

July 5: The Daily Caller:
Biden Administration not the only one to use cocaine in the White House
Joe Biden is allegedly not the first Democratic president to have cocaine at the White House, based on historical accounts of previous administrations. Democratic Presidents Clinton and Roosevelt were both accused of having cocaine in the White House while they were in office, and President John F. Kennedy apparently used illicit drugs to treat his chronic health issues. Clinton administration staffers allegedly use cocaine on the job, former Secret Service officer Gary Byrne said in a 2016 book. Federal law enforcement accused dozens of Clinton staffers of using cocaine and other illegal drugs before they were hired, and the administration reportedly created a special drug testing system to ensure the staffers received security clearances. Before Clinton's time, President Kennedy used numerous drugs to treat his debilitating health issues, unsealed presidential medical records show Kennedy used codeine, Demerol and methadone for chronic pain, thyroid hormones, barbiturates for sleep, Ritalin, meprobamate and librium for anxiety and other medicines to combat infections. President Franklin Roosevelt was potentially given cocaine regularly to treat sinus problems, historian Steve Gillon has claimed based on Roosevelt's medical records and medical literature at the time. Roosevelt would not have known he was using cocaine because medical journals advised doctors not to tell patients that cocaine was mixed into their sinus treatment.

July 5: The Epoch Times: Philly shooter — a cross dresser — arrested and denied bail
The suspect in the July 3 mass shooting in Philadelphia that left five people dead has been charged with murder, prosecutors announced on July 5. The suspect, Kimbrady Carriker, was arrested on the day of the shooting, but his identity wasn't confirmed until July 5, when he was arraigned on murder and other charges. Reportedly Magistrate Naomi Williams ordered Carriker held without bail. Williams said that "public safety is clearly an issue here" and that no conditions would guarantee that Carriker would appear for future hearings. He will remain behind bars until his trial, Philadelphia District Attorney Larry Krasner told reporters this week. Krasner said he expects that the suspect will remain in prison for the rest of his life. Carriker is a male, according to authorities. However, archived images show Carriker wearing women's clothing, and officials used "they/them" pronouns when referring to the suspect. Carriker has posted on Facebook in support of various groups, including Black Lives Matter, and posted in support of gun ownership.

July 5: The Daily Mail: Ben & Jerry's customers call for boycott in the wake of its woke message on Independence Day
Ice cream company Ben & Jerry's sparked outrage with an Independence day tweet calling for the United States to return 'stolen indigenous land' starting with giving Mount Rushmore back to the Lakota Sioux tribe. The company, which was founded by longtime Bernie Sanders allies Ben Cohen and Jerry Greenwood but has since been sold to British multinational Unilever, tweeted the message to its 494,000 followers. 'This 4th of July, it's high time we recognize that the US exists on stolen Indigenous land and commit to returning it,' the company's official account wrote before suggesting Mount Rushmore should be handed back to its original owners.

July 4: The Washington Times: Special Counsel Jack Smith has a history of mistrials, overturned convictions, and judicial rebukes
Special counsel Jack Smith, who has brought federal charges against former President Donald Trump, is an "overzealous" prosecutor who relies on ethically dubious tactics, including media leaks and enticing witnesses, say those who have been caught in his snare. Smith headed the Justice Department's Public Integrity Section during the Obama administration from 2010 to 2015. He led a team of 30 prosecutors pursuing public corruption cases against major political figures. Smith and other prosecutors — some working on theTrump case — have followed a familiar playbook. The script earned Smith a reputation as a hard-driving, intense prosecutor, but a string of mistrials and overturned convictions led to sharp rebukes from federal judges, including U.S. Chief Justice John G. Roberts. "These are no white knights. They are very dangerous and will use any tactics to win at all costs," said former Rep. Rick Renzi, an Arizona Republican whom Smith's team convicted in 2013 on corruption and fraud charges. Renzi maintained his innocence but served nearly two years in prison before President Trump pardoned him in 2021. He credits a 190-page white paper that his legal team submitted to Trump's DOJ claiming "repeated, concealed and corrosive" misconduct by prosecutors.

July 4: The Epoch Times: NRA sues Biden Admin over AFT rule change
The National Rifle Association (NRA) on Monday intervened in a legal challenge against the pistol brace rule implemented by the Bureau of Alcohol, Tobacco, Firearms, and Explosives (ATF). The rule, which went into effect on June 1, is designed to regulate pistols with stabilizing braces, which make it easier to shoot a handgun with one hand. The NRA seeks to intervene in the Texas lawsuit in order to protect its members and defend their freedom from the regulation known as the "Factoring Criteria for Firearms with Attached 'Stabilizing Braces.'" In a legal brief the NRA argues that the Final Rule infringes on the rights of gun owners and requests a preliminary injunction. The complaint asserts that the Final Rule changes the definitions of "rifle" in a way that creates ambiguity, making it difficult for law-abiding citizens to "determine whether their firearms fall under this new definition." Gun owners are left with the choice of "guessing whether their firearms are compliant." The consequence of guessing wrong regarding the compliance of their firearms could lead to felony prosecution, a potential prison sentence of up to 10 years, and substantial fines.

July 4: One America News Network:
Zelenskyy; War with Russia will not end until Ukraine gets Crimea back
Ukrainian President Volodymyr Zelenskyy stated on Sunday that Ukraine would never consider a peaceful agreement in its 16-month conflict with Russia as long as Moscow controls Crimea. "We cannot imagine Ukraine without Crimea. And while Crimea is under the Russian occupation, it means only one thing: War is not over yet," Zelenskyy said. Moscow took control of Crimea in 2014, and Zelenskyy did not become the country's president until 2019. When asked if he felt there could be a "victory and peace" scenario in which Crimea is not part of Ukraine, Zelenskyy said, "There will not be victory there." Russia's invasion and annexation Crimea followed the overthrow and exile of Ukraine's pro-Russian president, Viktor Yanukovych. The vital Black Sea peninsula had been part of Ukraine since 1954, before Russia's takeover, which was criticized by the U.S. and its allies. Russia has maintained a tight hold on the peninsula in the years afterwards. Zelenskyy has maintained that liberating Crimea is critical to finishing the conflict, perhaps bolstered by Ukraine's impressive performance against Russia on the battlefield. However, the country's impressive performance can be attributed in part to the $75 billion and additional weapons, tanks, and other supplies that the U.S.. European countries, Japan and Canada have given Ukraine since the war began.

July 4: The Washington Examiner:
Arizona Governor refused to rescind executive order that likely is an executive overreach to keep local prosecutors from pursuing abortion cases
According to her communications director Katie Hobbs (D-AZ) is rejecting a call from nearly all her county prosecutors to rescind her executive order limiting prosecutions of abortion-related crimes. "We will not rescind this order," Director Christian Slater tweeted late Monday. "Governor Hobbs will continue to use her lawful executive authority to put sanity over chaos and protect everyday Arizonans from extremists who are threatening to prosecute women and doctors over reproductive healthcare." Twelve out of 15 county prosecutors in Arizona wrote a letter to Hobbs on Monday calling on her to reverse her executive order giving state Attorney General Kris Mayes the power to take up any county prosecution related to the state's abortion laws. Additionally, it bans state agencies from assisting other states in prosecutions related to abortion as well as bans extraditions of people accused of violating other states' abortion laws. The local county prosecutors argue that the executive order, which was signed June 22, oversteps authority, where, unless provided in statute, local prosecutors have discretion over pursuing.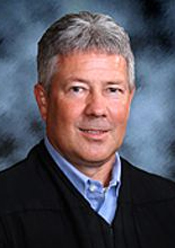 July 4: Fox News: Federal judge slaps injunction on Biden officials and big tech, saying they likely violated the First Amendment
A U.S. District Court judge in Louisiana is temporarily preventing White House officials from meeting with technology companies about social media censorship, arguing that such actions in the past were likely First Amendment violations. The Tuesday injunction by Judge Terry A. Doughty was in response to recent lawsuits from Louisiana and Missouri attorneys general. The suits allege that the White House coerced or "significantly encourage[d]" tech companies to suppress free speech during the COVID-19 pandemic. Doughty is barring several federal officials and agencies – including some of Biden's cabinet members and White House press secretary Karine Jean-Pierre – from contacting social media companies in efforts to suppress speech. Google, Meta and Twitter were all named in the lawsuits. The injunction states the government's actions "likely violate the Free Speech Clause" and that the court "is not persuaded by Defendants' arguments," dealing a significant blow to the White House. Doughty wrote "If the allegations made by Plaintiffs are true, the present case arguably involves the most massive attack against free speech in United States' history. … In their attempts to suppress alleged disinformation, the Federal Government, and particularly the Defendants named here, are alleged to have blatantly ignored the First Amendment's right to free speech." The injunction also claims that "the censorship alleged in this case almost exclusively targeted conservative speech" but that issues the case raises are "beyond party lines. … Viewpoint discrimination is an especially egregious form of content discrimination," Doughty contended. "The government must abstain from regulating speech when the specific motivating ideology or the perspective of the speaker is the rationale for the restriction." Meanwhile, on July 5 it was reported that former White House press secretary Jen Psaki was one of the people included in the injunction.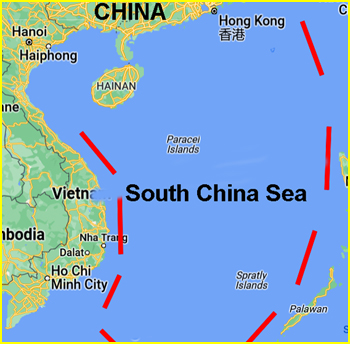 July 4: Reuters/OANN: Warner Brothers' movie Barbie banned from Vietnam because of pro-Chinese Communist map of the South China Sea
Vietnam has banned Warner Bros' highly-anticipated film "Barbie" from domestic distribution over a scene featuring a map that shows China's unilaterally claimed territory in the South China Sea, state media reported on Monday. The U-shaped "nine-dash line" is used on Chinese maps to illustrate its claims over vast areas of the South China Sea, including swathes of what Vietnam considers its continental shelf, where it has awarded oil concessions. "Barbie" is the latest movie to be banned in Vietnam for depicting China's controversial nine-dash line, which was repudiated in an international arbitration ruling by a court in The Hague in 2016. China refuses to recognize the ruling. In 2019 the Vietnamese government pulled DreamWorks' animated film "Abominable" and last year it banned Sony's action movie "Unchartered" for the same reason. Netflix also removed an Australian spy drama "Pine Gap" in 2021. "We do not grant license for the American movie 'Barbie' …in Vietnam because it contains the offending image of the nine-dash line," citing Vi Kien Thanh, head of the Department of Cinema, a government body in charge of licensing and censoring foreign films.

July 3: NewsMax: Powder found in the West Wing believed to be cocaine
A white powder was found in the White House's West Wing on Sunday, prompting an emergency hazardous material call to the Washington, D.C., fire department, a U.S. Secret Service (USSS) source said. The substance is now in a lab for further analysis, but it is believed to be cocaine, a source told White House correspondent James Rosen. Reports had indicated the substance was believed to be cocaine hydrochloride, a hazardous material that is often used as a local anesthetic. When reached for an official comment, the USSS declined.

July 3: The Washington Examiner:
Liberals upset about the SCOTUS may have RBG to blame
The last year has shown the power of a supposed 6-3 conservative majority on the Supreme Court. Conservatives had a 5-4 majority for years (although Chief Justice Roberts could not always be counted upon) and were not able to overturn Roe v. Wade or get rid of affirmative action. Now, with a six-member majority, half of them appointed by former President Donald Trump, the conservative bloc on the court has done both those things and more. Liberals are furious, they are outraged, they are depressed, they are hysterical — they are experiencing any number of intense emotions as they realize they are helpless to stop a united conservative majority. Some are angry at Trump and Senate Republican Leader Mitch McConnell (R-KY), who moved Trump's nominees through the Senate. But angry liberals should direct at least some of their anger in another direction — at the most celebrated liberal member of the court in a generation: the late Justice Ruth Bader Ginsburg. In 2013, when Ginsburg was 80 years old, the oldest member of the Supreme Court, and had been through two serious bouts with cancer, many Democrats hoped she would retire while a Democrat president, Barack Obama, could choose her replacement and a Democratic Senate could confirm that replacement. That would keep Ginsburg's seat in the liberal camp for another generation. But RBG refused to resign and her death during the Trump Administration sealed the fate of the court for years to come.

July 3: Breitbart News:
US expands contingencies for potential military action in Eastern Europe
The United States took another step in being ready for any future war or other potential contingencies in Eastern Europe with the recent unveiling of a new military staging area in central-west Poland. The new staging area will be able to accommodate as many as 3,600 American troops, or roughly an Army brigade's worth, should they be rapidly needed in that part of the world — something on military planners' minds after the first large-scale invasion by one country of another in Europe since World War II. The staging area, which spans about 75 acres, will allow U.S. troops to arrive, organize, and be ready in as little as three days if necessary. The staging area is based at Drawsko Pomorskie Training Area near Poznan, Poland. Air Force Maj. Gen. Daniel Lasica, director for strategy, plans, and policy for U.S. European Command, said the staging area will "further enhance our security cooperation, interoperability, and force readiness between our countries and our militaries, and it will strengthen NATO's deterrence along its eastern flank in support of the alliance.

July 2: One America News Network: Manhunt is underway in Washington DC
A manhunt is underway for the individual(s) who used explosive devices and a 'Molotov cocktail-like item' to target various establishments in Northeast Washington, D.C. According to the Washington Metropolitan Police, the attacks occurred just minutes apart at Trust Bank by an ATM, a Nike store, and a Safeway supermarket store in DC overnight. Authorities say that there was a lot of damage at each location, but fortunately, no injuries were recorded. The first incident occurred at 4:30 a.m. on Sunday when someone detonated an explosive device outside the Trust Bank ATM on Washington Place NE and then fled the area in a car. Minutes later suspect(s) detonated an explosive device on the pavement in front of the Nike Store on H Street's doors. The third incident occurred at 4:45 a.m., when a Molotov cocktail was hurled at the Safeway on 40th Street. According to the Metropolitan Police, the culprit(s) appear to have targeted business facilities in all three occurrences, but not members of the public. The motivation for the attacks has not yet been determined.

July 2: NewsMax:
Mass shooting during block party in Baltimore leave dead and injured in its wake
Gunfire erupted at a block party in Baltimore on Sunday — killing two people, wounding 28 and leaving an extensive crime scene that marred the U.S. holiday weekend, police said. Three of the wounded were in critical condition. Baltimore Police Department Acting Commissioner Richard Worley at a press conference told reporters there were a total of 30 victims. The shooting took place just after 12:30 in the morning at a block party in the Brooklyn Homes area in the southern part of the city, Worley said. The shooting comes amid gatherings around the country leading up to the Independence Day holiday. Elsewhere, a shooting in Kansas left seven people with gunshot wounds and two more victims hospitalized after being trampled as people rushed out of a nightclub early Sunday morning, police there said. [As we move away from God the disregard for human life increases, what our nation needs is a return to the Lord.]

July 2: Breitbart News:
Biden Administration reportedly hid suspension of the US Iran envoy from Congress
The Biden administration hid the suspension of Iran envoy Rob Malley from Congress, after he lost his security clearance earlier this year amid an investigation into alleged mishandling of classified information. Malley is one of the chief architects of the defunct 2015 Iran deal, and has long been regarded as a voice for appeasement, both regarding Iran and with radical Islam in general. Now, the Jewish News Syndicate (JNS) reports, Congress is demanding answers — especially about why the State Department did not report Malley's suspension in a timely fashion. Rep. Michael McCaul (R-TX)nwrote a letter on Friday to Secretary of State Antony Blinken after it was revealed that Malley was put on unpaid leave last week after earlier this year being stripped of his security clearance amid an investigation into his handling of classified documents. "The Department's failure to inform Congress of this matter demonstrates at best a lack of candor, and at worst represents deliberate and potentially unlawful misinformation," the chairman wrote. "Given the gravity of the situation, it is imperative that the Department expeditiously provide a full and transparent accounting of the circumstances surrounding Special Envoy Malley's clearance suspension and investigation and the Department's statements to Congress regarding Special Envoy Malley."


July 1: Fox News: 270 French policemen injured, 2,000 rioters arrested after police-involved shooting
Riots have gripped the suburbs of Paris and quickly spread to other towns and cities across France following the death of a 17-year old who failed to heed police commands during a traffic stop, but how did the situation spiral so far out of control? "What's happening there is the consequence of a failure to integrate the country's Muslim immigrant population," Alan Mendoza, co-founder and executive director of the Henry Jackson Society said. "The France of legend is far removed from the daily realities of life in a ghettoized community that does not have the same opportunities to progress and succeed as the native population," he said. "France's forgotten communities are showing that they will stay forgotten no longer," he contends. "The simmering rage felt in the banlieues just needed a spark to explode and is now being taken advantage of by an anarchical strain of French society that has always welcomed disorder in the form of rioting and looting," Mendoza continued. In total, more than 2,000 arrests have been made over a five-day period of unrest around the country. French President Emmanuel Macron's also postponed his scheduled visit to Germany as a result of the unrest. France's minister of the interior said on Saturday that the average age of those arrested was 17. Secretary-General of Unite SGP Police FO union Gregory Joron said police "haven't seen such urban violence in 18 years in so many cities around France."

July 1: The Washington Examiner:
Will Senate GOP stonewall committee assignments if Feinstein decides to step down
Several Senate Republicans have rejected assumptions that they would take an unprecedented step in blocking any replacement for Sen. Dianne Feinstein (D-CA) on the Senate Judiciary Committee, should she resign before the end of her term. Left-wing Democrats in Congress have urged Feinstein to step down after struggling with the aftermath of a shingles infection that kept her out of Washington, DC, for months. But prominent Democrats have encouraged Feinstein to keep the seat, claiming Republicans could jump on the opportunity to slow down process of approving Biden's progressive judicial nominees.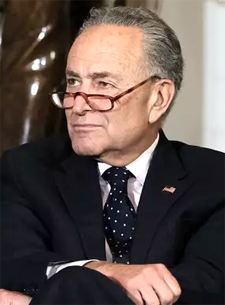 July 1: The Washington Times:
Dems may be facing a brutal election map in 2024
Senate Majority Leader Chuck. Schumer (D-NY) heads into the Fourth of July holiday knowing full well his days calling the shots in the U.S. Senate may be numbered. The Democrats' slim 51-49 seat majority in the Senate is in jeopardy. His party is defending not only 23 seats compared to 11 for Republicans but also defending seats in the most competitive races. "The 2024 Senate map is still an uphill climb for Democrats, who are almost exclusively on defense and have very little margin for error given their narrow majority," said Jacob Rubashkin, an analyst with Inside Elections, a non-partisan election tracker. Republicans have three excellent pickup opportunities in West Virginia, Ohio and Montana, while Democrats have just one pickup opportunity in Texas." [Does he really think Ted Cruz can be defeated?] "Democrats are also playing defense in five more states, and perhaps the best thing they have going for them is that the GOP is struggling to recruit top-tier candidates in places in Arizona, Wisconsin, Nevada or Virginia," Mr. Rubashkin said.

July 1: NewsMax: LA Gov (D) vetoes Gender Transition legislation
Louisiana Gov. John Bel Edwards, a Democrat, vetoed legislation Friday that would have banned gender-transition care for minors that included prescribing puberty-blockers, hormone treatment, and surgeries, the Associated Press reported. The vetoes come as Edwards is in his last six months in office due to the state's limit on consecutive terms. The GOP-led Legislature sent a series of bills to Edwards that would have not only limited gender transition procedures and treatments for minors, but also would have prohibited K-12 public school employees from discussing sexual identity or gender in the classrooms, all of which Edwards vetoed, the report said. The Legislature could reportedly reconvene in a special August session to try to muster a two-thirds majority in both the state House and Senate to override the vetoes. Because Republicans hold a two-thirds majority in both chambers, the AP reports such a special session, which would be just the third since 1974, appears to be likely.