Information on the "IKE DIKE" Coastal Barrier
---

March 18: The Epoch Times:
McCarthy orders investigation regarding Manhattan's DA had access to federal funds and whether they were used as part of his Trump investigation
House Speaker Kevin McCarthy (R-CA) has ordered Republicans to investigate whether federal funds were used in the reported looming indictment against former President Donald Trump. "Here we go again—an outrageous abuse of power by a radical DA who lets violent criminals walk as he pursues political vengeance against President Trump," McCarthy said in a statement after Trump indicated it is likely he will soon be arrested for an alleged misclassification of a payment while in private life. "I'm directing relevant committees to immediately investigate if federal funds are being used to subvert our democracy by interfering in elections with politically motivated prosecutions," McCarthy said. Jim Jordan (R-OH), chairman of the Select Subcommittee on the Weaponization of the Federal Government, shared McCarthy's statement on social media, as did the GOP House Judiciary Committee account. "Don't worry, Liberal DA's are working just as hard to indict actual criminals in Democrat-run cities. Just kidding. It's all politics," the he posted. Chip Roy (R-TX) cited one of the Federalist Papers, which says: "This power over the purse may, in fact, be regarded as the most complete and effectual weapon with which any constitution can arm the immediate representatives of the people. "How much federal funding does the Manhattan DA's office get?" Roy wondered.

Meanwhile The Epoch Times reported Trump is saying the Democrat DA in New York expects to arrest him next week Former President Donald Trump has issued a statement saying he expects to be indicted next week by the Manhattan District Attorney's Office. The Manhattan District Attorney's Office has been investigating Trump for his company's classification of a $130,000 reimbursement to his former personal attorney Michael Cohen over a payment allegedly made to adult actress Stormy Daniels. Trump has repeatedly called the probe a partisan witch hunt. He insists no crime has been proven and has been debunked by numerous other prosecutors. Trump's possible indictment stems from the alleged misclassifying of a $130,000 hush payment made to Daniels not to disclose an affair between the two, which Trump has denied. A grand jury was empaneled in the case and expectations have been building for an indictment. A Trump spokesperson said Trump is "completely innocent" and that the probe is a politically motivated attack to hamstring his run for reelection in 2024. "Democrats are at it again, pushing the 'Nuclear Button' and attacking a President because of a disgraced extortionist," he said. "This is happening because President Trump is leading in the polls by a large margin against both Democrats and Republicans." The idea that a possible indictment and arrest of Trump would backfire was taken up by several prominent public figures, including Tesla CEO Elon Musk who said if Trump is arrested that the former president "will be re-elected in a landslide victory." Rumors of the indictment and what would be an unprecedented arrest of a former president have prompted reports that law enforcement agencies are bracing for protests and making security arrangements.


March 18: Sky News:
Russia's downing of US Reaper drone;
a mistake or intentional?
Did the Russians deliberately down a US MQ-9 drone to deter NATO air power, which in the wake of Russia's invasion of Ukraine has been increased in states that border the communist country? Russian military aircraft are routinely intercepted by NATO air defense fighters, but these engagements are usually conducted in a professional and respectful manner. On 14 March a pair of Russian Su-27 Flanker multi-role fighter jets intercepted a $32m US MQ-9 unmanned air vehicle flying legally in international airspace over the Black Sea. Evidence suggests one of the Russian jets impacted their drone and downed it. Video footage of the incident clearly showed the Russian Flankers making repeated efforts to distract the drone before one appears to impact the propeller in a highly reckless maneuver. So did the Russian pilot intentionally hit the drone? A former veteran fighter pilot said pilots are paranoid about hitting another aircraft. The MQ-9 routinely flies at around 200mph - and is very agile. However, the Russian fighters are designed to fly considerably faster (up to 1600mph) and when you slow them down they become significantly less maneuverable. The video footage indicates that the fighter pilot sensed at the last minute that a collision was imminent and despite his best efforts he was unable to avoid the drone. The former fighter pilot suggested that if the Russians had intended to down the drone, they could have used bullets and shot it out of the sky. Instead, they were evidently attempting to "intimidating" the UAV before the Russian pilot misjudged his maneuver. He suggested the incompetence of the Russian pilot led to the loss of a US asset and a major embarrassment for the Russian Air Force. Russia has very capable fighter jets in its inventory, he contended, but a lack of competency pilots who can convert this into credible professional military capability. The video evidence suggests this was an avoidable accident caused by Russian pilot incompetence, but with such heightened tensions, such incidents often have unintended consequences, with a grave risk of escalation.

March 18: The Washington Examiner: House Dem may support impeachment but for reason different than his GOP colleagues
Congressman Juan Vargas (D-CA) said he would consider voting in favor of impeaching Homeland Secretary Alejandro Mayorkas although for different reasons than what GOP lawmakers are currently trying to pursue. Vargas said he would consider voting to impeach the DHS secretary over the construction of a pair of border walls in San Diego that Mayorkas previously vowed to halt. "[Mayorkas] told us that he would help us, and he hasn't done it," Vargas said, "He betrayed us." Vargas is referring to a border wall project underway at Friendship Park, located between San Diego and Tijuana, Mexico. Friendship Park has long served as a place for families to meet along the border with a gate in between them, but the area has been closed off by gates for several years and Border Patrol agents say the gates are deteriorating and should be replaced with new walls — a decision Vargas and other local Democratic officials have pushed back against. Construction on the new border walls reportedly began several weeks ago and is scheduled to be completed in six months.

March 18: Fox News: CNN anchor admits evidence of Chinese money to Biden family members doesn't look good
CNN anchor Erin Burnett admitted that revelations showing members of the Biden family received over a million dollars from accounts linked to Hunter Biden's Chinese business associates certainly don't "look good" for the embattled Hunter Biden and his family as they face government investigations into their alleged corruption. During the show Burnett brought up subpoenaed financial records obtained by the House Oversight Committee showing that money from Joe Biden's son was funneled to several members of the Biden family, including James Biden, and Beau Biden's widow. Burnett admitted that any lay person who sees these payoffs are going to think they don't "look good."

March 17: The Epoch Times: International arrest warrant issued for Putin
Russian President Vladimir Putin has been formally accused by the International Criminal Court (ICC) of war crimes and faces an arrest warrant, which the Kremlin considers illegitimate. ICC president Piotr Hofmanski said in a video statement that an arrest warrant has been issued for Putin for the "alleged war crimes of deportation of children from Ukrainian occupied territories into the Russian Federation." International law prohibits occupying powers from transferring civilians from occupied areas to other territories. Hofmanski said the contents of the warrants would be kept secret to protect the identities of the allegedly abducted children. "Nevertheless, the judges of the chamber dealing with this case decided to make the existence of the warrants public in the interest of justice and to prevent the commission of future crimes," he said. While the ICC's judges have issued the warrants, it will be up to the international community to enforce them as the ICC has no police force of its own.

March 17: Fox News: NY DA asking for strategy meeting with law enforcement ahead of rumored indictment of Trump
According to court sources, the Manhattan DA's office has asked for a meeting with law enforcement ahead of a possible indictment of former President Donald Trump next week. The same source said the meeting was requested Thursday and hasn't been set. The meeting is to "discuss logistics for some time next week, which would mean that they are anticipating an indictment next week," the source familiar with the planning said. Trump spokesperson Steven Cheung reacted to the news by ripping DA Alvin Bragg in a statement calling his investigation a "witch hunt" and accusing him of being in the pocket of Joe Biden and "radical Democrats."

March 16: The Epoch Times: CDC tried to monitor US citizens during lockdowns
The U.S. Centers for Disease Control and Prevention (CDC) purchased data from tracking companies to monitor compliance with lockdowns, according to contracts with the firms. The CDC paid one firm $420,000 and another $208,000. That bought access to location data from at least 55 million cellphone users. The CDC said it would be using the tracking data to "assess home-by-hour behaviors (i.e. curfew analysis) by exploring the percentage of mobile devices at home during specific period of time." The data could also be integrated with other information "to provide a comprehensive picture of movement/travel of persons during the COVID-19 pandemic to better understand mandatory stay-at-home orders, business closure, school re-openings, and other non-pharmaceutical interventions in states and cities."

March 16: The Washington Times:
House Committee exposes China-linked payments to Hunter Biden & Hallie Biden
Joe Biden's daughter-in-law Hallie Biden was among several family members who reportedly pocketed payouts after a Hunter Biden associate received a $3 million wire payment from a Chinese energy company, a House committee revealed Thursday. Biden family members received more than $1 million in payments over a three-month period after the Chinese wire transfer cleared, according to a memo detailing the payments issued by House Oversight and Accountability Committee. Several payments were also sent to companies associated with Biden's brother James Biden and son Hunter Biden in addition to Hallie Biden. An unknown account identified only as "Biden" also received transfers from the company owned by Hunter Biden associate Robert Walker in the months after the $3 million wire cleared in 2017.


March 16: Sky News:
Air Force releases video of Russian Jets dumping fuel on U.S. drone in order to take it down
The US Air Force has released video said to show a Russian jet intercepting an American drone and dumping fuel on it over the Black Sea. It said two Russian Su-27 jets flew close to the MQ-9 Reaper before one hit its propeller and forced remote operators to crash it into the ocean. Tuesday's incident has shown the increasing risk of direct confrontation between the superpowers as fighting continues in nearby Ukraine. Defending the decision by the US to release the footage, Brigadier Pat Ryder said they felt it was important to show the "reckless" and "dangerous" behavior of the Russians. He said that the US "took steps to protect information aboard [the] aircraft", and have indications that Russia is "likely making an effort" to recover debris of the drone. "It is very unlikely they are able to recover anything useful," he said. Mr. Ryder added that the US does not seek conflict with Russia, and will continue to support Ukraine.

March 15: The Daily Caller: Seven GOP senators vote to confirm Biden nominee with alleged ties to Communist China
Seven Republican Senators voted on Wednesday to confirm Eric Garcetti, Joe Biden's nominee for ambassador to India and former Los Angeles mayor, despite his ties to individuals belonging to alleged Chinese Communist Party (CCP) intelligence front groups. The vote was 52-42 after a delay of over 20 months arising from allegations that – while in office – he covered up sexual assaults committed by his former aide, Rick Jacobs. It also came just days after it had been revealed that a mayoral fund set up by Garcetti accepted over $1 million in donations from individuals who belong to alleged CCP influence and intelligence fronts. India and China have an ongoing adversarial relationship and placing a person closely tied to the Chinese Communists in the U.S. embassy in India could prove to be problematic.

March 15: Fox News:
USAF reveals a new missile that is faster and that can change directions in midflight
The new articulating missiles were developed through the USAF's Missile Utility Transformation via Articulated Nose Technology (MUTANT) project. he concept of missile articulation dates as far back as the 1950s, but wasn't possible until the rise of modern technology. The Air Force Research Laboratory (AFRL) showed how the new "MUTANT" missiles would work during a demonstration at the Air & Space Forces Association's Warfare Symposium in Aurora, Colorado, last week. AFRL has added that morphing weapons technology will allow continuous OML change to tailor performance to each phase of flight. The missile control actuation system, or CAS, will allow the missile to have more range, maneuverability and agility — enabling the missiles to more effectively close in on targets. AFRL will perform three ground tests culminating in dual articulation and in control in maneuvering a modified Hellfire missile from mid-fiscal year 2023 to the end of 2024.

March 14: The Washington Times: Russia downs US drone in international air space
A Russian fighter jet collided with a U.S. military surveillance drone over the Black Sea on Tuesday, forcing U.S. operators to bring down the unmanned craft in international waters and prompting Pentagon officials to blast the Russian pilots' behavior as "unsafe and unprofessional." In an incident likely to further inflame bilateral tensions, Defense Department officials said two Russian Su-27 planes tried to intercept the U.S. MQ-9 Reaper drone, which was flying in international airspace over the Black Sea. After dumping fuel on the drone in an apparent attempt to disable it, one of the Su-27 aircraft struck the drone's propeller, forcing American crews to bring down the craft at sea. Biden was briefed on the matter, officials said. The Kremlin denied that its planes struck the U.S. drone or were otherwise involved in its downing. Neither the U.S. nor Russia had recovered the wreckage as of Tuesday afternoon, Pentagon officials said. Military analysts said it is imperative for American personnel to find and retrieve the drone before the Russians do. Although the U.S. and its allies have provided massive financial and military support to Ukraine in its fight to repel Russian invaders, this was thought to be the first direct clash involving U.S. and Russian military assets since the invasion began in February 2022. Outraged lawmakers on Capitol Hill warned that Russian President Vladimir Putin would seize on the midair collision to try to intimidate the U.S. and bully the Biden administration into backing away from its military support for Kyiv.

March 14: Fox News: Chinese Rocket reenters earth atmosphere over Texas
A piece of Chinese space junk reentered the Earth's atmosphere last week disintegrated over Texas. The U.S. Naval Institute (USNI) News reported that a second-stage booster from a Chinese rocket that launched on June 23, 2022, and which placed three military surveillance satellites into orbit burned up over Texas on March 8. The missile was a Long March rocket, and its four-ton component that was floating in orbit reentered the atmosphere at 17,000 mph before disintegrating, defense officials said. The space junk, as NORAD described it, was in a low orbit before making its descent back to Earth, and military officials said the debris field could stretch for hundreds of miles.

March 13: The Epoch Times: Capitol Breach defendants suffer defeat as court denies them permission to cross-examine a key FBI agent
Defendants in the ongoing Jan. 6, 2021, Capitol Breach trial suffered a defeat on Monday, as the court ordered that the defendants may not cross-examine an FBI agent for most of the defense attorneys' allegations that spawned from internal FBI messages inadvertently leaked in court. Judge Timothy Kelly, a Trump-appointed judge, addressed allegations made by attorneys of the Jan. 6 defendants that targeted leaked internal FBI messages, which were revealed in court when Nick Smith, a defense attorney representing Ethan Nordean, cross-examined FBI Special Agent Nicole Miller on Thursday last week. The judge denied all but one of the defendant's arguments about the leaked messages. That leaves a narrowed space for the defendants to maneuver should they wish to upend the trial based on these messages alone.

March 13: The Jerusalem Post:
Strength of Israel's ties to Gulf states may impact Iran-Saudi Arabia relationship
Iran and Saudi Arabia may have renewed diplomatic relations on Friday, but at a first-of-its-kind bilateral Israeli-Bahrani economic conference on Monday, officials from both countries hinted that the Saudis were still watching Israel's relationship with the other Arab countries closely to gauge how to proceed with the Jewish state. "Since the signing of the Abraham Accords, we knew that we were paving the way for a new era of peace in our region," said Khaled Ebrahim Humaidan, chief executive of the Bahrain Economic Development Board. He said the goal was to expand the Abraham Accords and "work on other countries to join us, but we think that is only possible if the benefits are clear to everybody." While Israel's economic relations with the United Arab Emirates have taken off since the signing of the accords in 2020 – reaching some $2.5 billion in trade last year – the pace with Bahrain has been slower, with trade in the tens of millions of dollars.


March 13: Sky News: The U.S. to provide nuclear submarines to Australia as they face increased threat from China
The UK, US and Australia will work together "keeping our oceans free" with a new generation of nuclear-powered attack submarines, Rishi Sunak has said. Sunak met Joe Biden and Australian Prime Minister Anthony Albanese in San Diego to announce the next stage of the partnership plan that will deliver nuclear-powered submarines to Australia as it seeks to counter Chinese activities in the Pacific Ocean. Reportedly the collaboration would deliver "one of the most advanced" submarines "the world has ever known" and will replace the UK's seven Astute-class submarines.

March 13: The Washington Times: Biden's "bailout" of failed banks is a step toward the government's take over of the U.S. banking system
Economists warn that Joe Biden's extraordinary action to make more than $200 billion in additional government funds available to customers whose deposits were not covered by federal insurance at two collapsed banks is the first step toward government control of the banking system. The Federal Deposit Insurance Corp. (FDIC)) covers deposits up to $250,000 per account to prevent bank runs and failures. On Sunday, Mr. Biden approved a higher limit to cover the huge amount of uninsured deposits at the two banks. That guarantee potentially stretches the FDIC's Deposit Insurance Fund (DIF) to its breaking point and establishes a "moral hazard" precedent that the government will bail out any bank of significant size.

March 12: The Washington Examiner: McCarthy to Biden; Don't play games with the debt limit. Sit down and negotiate a compromise
House Speaker Kevin McCarthy (R-CA) called Joe Biden's roughly $6.9 trillion budget proposal "not serious" and warned him not to "play games with the debt ceiling." McCarthy contended even many Democrats wouldn't vote for the Biden budget proposal. The speaker also reiterated his long-standing calls for Biden to negotiate a budgeting agreement with him to avert a debt ceiling crisis. "This budget talks more about equality and climate change than it does dealing with China dealing with fentanyl, dealing with putting our workforce back in the workplace. That is a real challenge," McCarthy said. "To have a nonserious budget and for a president not to show the leadership to sit down and solve this problem early only weakens America," McCarthy concluded.


March 12: The Washington Times:
Administration to guarantee all deposits of SVB in order to head off banking crisis
The Biden Administration said Sunday that it would guarantee all deposits at the now-shuttered Silicon Valley Bank but insisted the move was not a taxpayer-funded bailout, while regulators closed a second institution, New York City's Signature Bank, amid fears of an unfolding economic crisis. The question remains whether the Administration has the authority to use taxpayer money to guarantee all deposits. Some business leaders warned that it might be just the beginning of a national reckoning with institutions that value left-wing politics over sound investing. Treasury Secretary Janet Yellen seemed earlier Sunday to rule out a bailout of the California-based bank but said the government would work around the clock to find solutions ahead of Monday morning's opening bell on Wall Street. Later Sunday, Ms. Yellen, Federal Reserve Chair Jerome Powell and Federal Deposit Insurance Corp. Chairman Martin J. Gruenberg released a joint statement saying they had reached a "resolution" that would allow all depositors at SVB to access all their money Monday morning. "No losses associated with the resolution of Silicon Valley Bank will be borne by the taxpayer," the regulators said.

March 12: Sky News:
Former pro-western Georgian President near death, claims he was poisoned in prison
The former president of Georgia Mikheil Saakashvili has told Sky News he is approaching death in the hospital he has been moved to from jail. In a moment of rare media access, the former leader also delivered a warning to the people of Georgia after days of protests had swept through the country. An appeal trial last month heard claims from an independent expert that Mr Saakashvili had been poisoned while in jail. Georgian authorities reject that possibility, and will not let him be transferred for treatment in Europe. Sky News was denied access to the hospital but was able to pass Mr Saakashvili questions via his lawyer, and receive handwritten responses in reply. Asked how close to death he was, Mr Saakashvili said: "I was initially 120 kilogrammes, now I am 64, if I become less than 60 doctors predict multiple organ failure." As for his health, he said: "I am in bed all the time, my bones are disintegrating and it gives excruciating pain."

March 11: The Washington Times:
White House launches attack on the Freedom Caucus over raising the debt ceiling
The White House stepped up its offensive against the House Freedom Caucus over the weekend after the bloc of conservatives laid out a series of demands for securing their vote to raise the nation's debt ceiling. White House communications director Ben LaBolt falsely accused the Republican lawmakers of threatening to cut funding for law enforcement, border security, education and manufacturing while introducing "tax breaks for the super-wealthy and wasteful spending for special interests." All of this, of course, is political rhetoric and flies in the face of recent polls showing over 75% of the people in America are concerned about the ever-increasing level of U.S. national debt. Among the Freedom Caucus' actual demands are reversing the Administration's $400 billion student loan write-off, clawing back unspent COVID-19 funds, rescinding the $80 billion for IRS special agents approved at the last minute by a Democrat-controlled house in December 2022, and capping discretionary spending at 2022 levels for the next decade. They are NOT calling on reducing Social Security, Medicare, defense or law enforcement spending as the White House would lead you to believe.

March 11: News Max:
Iran and Saudi Arabia renew diplomatic relations brokered by Chinese as the U.S. seen as withdrawing from the arena
Iran and Saudi Arabia on Friday agreed to reestablish diplomatic relations and reopen embassies after years of tensions between the two countries, including a devastating attack on the heart of the kingdom's oil production attributed to Tehran. The deal, struck in Beijing this week amid its ceremonial National People's Congress, represents a major diplomatic victory for the Chinese as Gulf states perceive the United States slowly withdrawing from the wider Middle East. It also comes as diplomats have been trying to end a yearslong war in Yemen, a conflict in which both Iran and Saudi Arabia are deeply entrenched. Tensions have been high between Iran and Saudi Arabia. The kingdom broke off ties with Iran in 2016 after protesters invaded Saudi diplomatic posts there. Saudi Arabia days earlier had executed a prominent Shiite cleric, triggering the demonstrations. In the years since, tensions have risen dramatically across the Middle East since the U.S. unilaterally withdrew from Iran's nuclear deal with world powers in 2018. Iran has been blamed for a series of attacks in the time since, including one that targeted the heart of Saudi Arabia's oil industry in 2019, temporarily halving the kingdom's crude production.

March 11: The Epoch Times:
Failure of Silicon Valley Bank liable to send out shockwaves
It took only 48 hours for Silicon Valley Bank to become the nation's second-largest bank failure. The company's problems started on Wednesday when the financial institution informed investors that it needed to generate $2.25 billion to cover an unexpected decline in deposits and improve its balance sheet and overall financial position. The bank's parent company SVB Financial Group reported the rising-rate environment and slowing economy applied pressure to public and private markets. It further explained that clients have endured enormous net decrease in cash over time. Founded in 1983, the bank is a top Silicon Valley lender based in Santa Clara, California. The sudden failure of SVB has created uncertainty among tech investors and startups who had large exposure to the bank. The primary reason for the bank's demise, according to industry analysts, was that it heavily invested customer deposits in treasury bonds, which are highly sensitive to interest rates. The lack of capital and the clarion call across Silicon Valley and social media initiated a bank run, as clients withdrew an enormous $42 billion of deposits on Thursday. By the close of business, SVB maintained a negative cash balance of $958 million, according to a filing from the Department of Financial Protection and Innovation of the State of California. CEO Greg Becker cashed out stock and options for a $2.27 million profit weeks before Friday's collapse, a Securities and Exchange Commission (SEC) filing revealed. According to the Federal Reserve, the bank is the 16th largest in the United States, with $209 billion in assets as of Dec. 31st. It became the largest bank to fail since the 2008 financial crisis when Washington Mutual collapsed. "The precipitous deposit withdrawal has caused the Bank to be incapable of paying its obligations as they come due," the California financial regulator stated. "The bank is now insolvent." The Federal Deposit Insurance Corporation (FDIC) took over the financial institution and renamed it the "Deposit Insurance National Bank of Santa Clara." The bank's main office and thirteen branches in California and Massachusetts are slated to reopen on Monday, the FDIC announced. The failure has the U.S. financial sector on edge, industry observers say.

March 10: Fox News:
Hawley's bill headed to Biden's desk - Come clean Xi about the origin of COVID-19
Senator Josh Hawley (R-MO) told Chinese President Xi Jinping to come clean about the origins of COVID-19 as his bill to declassify information on the origins of the virus heads to Joe Biden's desk. Hawley shared his letter to Xi online on Friday in a tweet regarding Chinese Communist Party (CCP) officials contacting his office in an attempt to pressure him into withdrawing the bill. "China has been so worked up about this COVID origins bill, Communist officials wrote to my office earlier this week and demanded I drop it," Hawley wrote. Hawley's bill passed the House unanimously Friday as it did earlier in the Senate. He said Xi is "keenly interested in this bill," adding the Chinese president's "own Communist officials have written to my office demanding we renounce it, in their usual lecturing, idiotic style." Unless they can convince Joe Biden to veto it, the bill will shortly become law! "Come clean about your role in spreading COVID to the world," Hawley said. Unlike freedom-loving countries where transparency is valued, the CCP values keeping things hidden in dark places and blaming others for their misdoings (such as claiming COVID could have potentially originated in a North Carolina lab).

March 10: The Epoch Times: FBI may have altered evidence in January 6th case
The trial of Dominic Pezzola, one of the defendants of the Jan. 6, 2021, Capitol breach, was paused on Thursday due to classified FBI messages revealed in court, which the defense attorneys say show FBI agents discussing the altering of evidence. Pezzola is one of the Proud Boys members on trial for obstruction and conspiracy charges related to the Jan. 6 Capitol protest. He was arrested on Jan. 15, 2021, and indicted the same month. Pezzola's trial began in January of this year. "There are a couple of emails between FBI agents casually discussing altering a document and destroying hundreds of pieces of evidence. It's very disturbing and right now we have more questions than answers," Roger Roots, an attorney said. Roots confirmed that Washington District Court Judge Timothy J. Kelly, a Trump appointee, paused the trial on Thursday after the leaked messages came to light during the testimony of FBI special agent Nicole Miller, who was involved in the agency's investigations of the Jan. 6 defendants. In the motion, Pezzola's team said the emails showed the FBI monitored communications between a defendant and his attorney, violating the Sixth Amendment, which prohibits invasions of the right to counsel. "In the Nordean case, confidential attorneys-client trial/defense strategy and position was wrongfully obtained by the government, about which was overheard, shared, utilized, where potentially '338 items of evidence' were ordered to be 'destroyed,' said Pezzola's legal team in the motion to dismiss. The emails show an FBI agent "admitted fabricating evidence and following orders to destroy hundreds of items of evidence." "If justice means anything, it requires this case to be dismissed," Pezzola's lawyer said.

March 9: The Washington Times:
Teachers' union responsible for drop in student performance
It's code red for American education In recent years, U.S. educational outcomes have taken a nosedive while illiteracy has skyrocketed, in large part due to a pandemic that was needlessly prolonged by the nation's teachers unions. The numbers don't lie, and they are embarrassing. Even before COVID-19, more than half (54%) of Americans read at below a sixth-grade level. Then came the pandemic and its seemingly endless slew of mandates, with union bosses such as Randi Weingarten, president of the American Federation of Teachers, stubbornly resisting in-person schooling and then lying about it. Half of America's students fell a whole year behind due to pandemic-related restrictions and school closures. While U.S. students have been testing low in comparison with other countries, new scores predictably plummeted even more. Reading comprehension dropped to 1992 levels, and math results fell to record lows. Nearly 4 in 10 eighth graders now fail to grasp basic math concepts. To quote the National Center for Education Statistics' Rachel Hansen: "We've got a long road ahead of us to get kids back to grade level." And the situation isn't improving, with just as many students behind grade level in 2023 as last year.

March 9: The Epoch Times:
Mr. Biden, Washington has a spending problem not a revenue problem
Joe Biden unveiled the third annual budget, vowing to increase spending, raise taxes, and reduce the federal deficit. Over the next decade, the $6.8 trillion budget proposes approximately $5.0 trillion in tax increases on high-income earners and corporations but like in previous moves these tax increases may well impact middle Americans. The budget suggests increasing the corporate tax rate from 21 percent to 28 percent, ensuring that "large corporations pay their fair share." The administration estimates this would generate $1.326 trillion in revenue. However, like prior to the Trump tax policies, this may well see American corporations moving overseas in order to avoid the higher tax rates and with them the movement of jobs and employment opportunities. The Biden budget is dead on arrival in the Republican-controlled House where all spending measures must originate according to the provisions of the Constitution.


March 9: Fox News: Cartel apologizes for kidnapping and killing of American civilians, turns over those allegedly responsible
A letter purportedly from the Mexican cartel allegedly behind the kidnapping and subsequent killing of Americans last week claimed it has dealt with the members "involved and responsible" for the incident, handing them over for authorities to detain. "We have decided to turn over those who were directly involved and responsible in the events, who at all times acted under their own decision-making and lack of discipline," the letter from the Gulf Cartel reportedly states. A photograph of five men face down on the pavement and bound accompanied the letter. The letter also apologized to residents of Matamoros, Mexico, where the kidnapping occurred, and for the death of an innocent Mexican woman during the incident. An internal government document reviewed by Reuters indicated Mexican law enforcement is pursuing an investigation into the possibility the kidnapping occurred because the cartel members believed the Americans had encroached on their turf.

March 9: The Epoch Times:
Iranian warships visiting South American ports, Good bye to the Monroe Doctrine
Iran appears to be making good on its claim to put warships near the Panama Canal before the end of 2023, but analysts say that's just the beginning. Last week, Brazil permitted two Iranian warships to moor off Rio de Janeiro's famous beaches. The event occurred between Feb. 26 and March 4, causing a stir among democratic nations throughout the region. Political and security insiders say the arrival of the warships is a consequence of a new wave of leftist leaders who've swept across Latin America in recent years, including Brazil's new president. And Iran is capitalizing on its strong ties to socialist regimes in the region. Araujo said it was alarming to see his native country roll out the red carpet for Iranian warships. "I'm very concerned as a Brazilian and as someone who has an idea of what Iran is up to in the world." The timing was no coincidence, but rather a strategic hold due to Lula's plan to visit Joe Biden on Jan. 13. The U.S. Department of Treasury had sanctioned both the Makran and the Dena on Feb. 3. Concurrently, Washington pressured Lula to deny the vessels entry to Brazilian waters. Araujo isn't the only Brazilian politician who's not celebrating the unprecedented arrival of Iranian warships to Brazilian waters. Former President Jair Bolsonaro said, "If I were president, these warships would not be there." But despite a clear disregard for U.S. security concerns by the Lula administration, the American response to the event was primarily neutral. At a press briefing, State Department spokesperson Ned Price said, "Countries are going to make their own decisions The Monroe Doctrine is a legacy of history. It is not something that the United States espouses."

March 8: The Washington Times:
Tuberville halts, or at least delay, DOD nominations in response to abortion access push
Sen. Tommy Tuberville (R-AL) followed through with his threat to block DOD nominations in response to a move by the Pentagon to push abortion access for servicewomen. On Feb. 16, DOD instituted its new policy of paying for travel and time off for servicewomen who seek abortions. The policy was first announced in October. Tuberville argued that the Pentagon's move was an illegal expansion of the department's authority, and he threatened to block all DOD officer nominees and promotions. While unable to completely block the acceptance of the nominations and promotions, Tuberville's move would make the process far more time-consuming, clogging up hundreds of nominations. On Wednesday, the senator carried out on his threat and blocked the newest patch of Pentagon nominations. "I'm holding DOD nominations because the secretary of defense is trying to push through a massive expansion of taxpayer-subsidized abortions without going through this body, without going through Congress," Tuberville said. Three months ago he threatened to place a hold on all civilian, flag, and general officer nominees. This reportedly generated a couple of calls to his staff to ask whether he was serious, the DOD leadership has yet to call him directly and justify their actions. The senator said, "…my hold does send a message that the secretary is not — and I repeat, not — above the law. And he cannot ignore lawmakers who are demanding his organization abide by law. I object and will continue to object to any nominees as long as this illegal new abortion policy is in place. I'm holding the military accountable. Others are holding our national security hostage by forcing their agenda where it doesn't belong. Americans want a military focused on a national defense, and that's what I'm fighting for. For these reasons, I object," he concluded.

March 8: The New York Post:
Defense denied access to Jan 6th surveillance footage cited as grounds for an appeal for convicted protesters
For more than two years, while they controlled every lever of power in Washington, the Democratic Party and their media allies told a one-sided story about what happened at the Capitol on Jan. 6, 2021. For more than two years, the surveillance footage from 2021 Capitol protest that was aired this week by Tucker Carlson (See related story), was kept from the American public by a Democratic Congress so a false narrative became cemented in the public consciousness. For more than two years, footage that could have exonerated Jan. 6 defendants was kept from their legal teams. People are in prison because of that cover-up. Take the footage aired by Carlson Monday night of so-called "Jacob Chansley being escorted around the Capitol by police officers who help him open the door and enter the empty Senate chamber. It is hard to reconcile these calm and even cordial scenes with the nearly four-year prison sentence Chansley now is serving for "obstructing an official proceeding." Contrary to what apologists have been saying since Carlson began airing the footage, all this material has not previously been made available to the J6 defendants, some of whom have been jailed without trial for two years, in violation of their constitutional right to a fair and speedy trial.

March 8: The Epoch Times:
Obama appointed federal judge rules against Missouri in 2nd Amendment case
A Missouri law that would have penalized police for enforcing federal gun laws was ruled unconstitutional by a federal judge Tuesday, handing a win to the Biden administration Department of Justice that filed suit against the law last year. The DOJ alleged the law was undermining federal drug and weapons investigators by placing heavy fines of up to $50,000 on police departments if they "infringed" on Missourians' Second Amendment rights by following any federal laws. The Second Amendment Preservation Act (SAPA) was ruled "invalid, null, void and of no effect" by U.S. District Court Judge Brian Wimes, an Obama appointee. Missouri Attorney General Andrew Bailey said he plans to appeal the court's ruling at the Eighth Circuit Court and expects a "better result" there. "As Attorney General, I will protect the Constitution, which includes defending Missourians' fundamental right to bear arms," he said in a Twitter thread. "If the state legislature wants to expand upon the foundational rights codified in the Second Amendment, they have the authority to do that. But SAPA is also about the Tenth Amendment. It's about federalism and individual liberty, so we will be appealing the court's ruling."

March 7: The Washington Times:
Major flaws discovered in studies supporting banning of gas stoves
Cooking with natural gas is safe and does not play a significant role in determining indoor air quality, according to an analysis of available studies and government assessments evaluating gas stove cooking. The report, released by industry groups and an environmental consulting firm, found the type of food cooked, specifically meat and cooking oil, more significantly influences indoor air quality than whether a gas or electric stove is used. The analysis disputes a green energy group's recent peer-reviewed research that claimed nearly 13% of childhood asthma can scientifically be traced to the use of gas stoves, and it comes as both the Department of Energy and the Consumer Product Safety Commission are seeking ways to regulate or even limit the appliances.

March 7: Fox News: Tucker Carlson; Majority Leader outraged by surveillance footage being made public, Why?
Yesterday, Tucker Carlson aired surveillance footage taken from cameras in the Capitol on January 6, 2921. [See related story] That footage was withheld from the American public and the Justice Department kept it from individuals arrested for various allegations of insurrection, doing so in violation of their Constitutional rights. As a public service Fox News aired this footage because they believed there was no longer a need to keep it secret and that sunlight is always and everywhere the best disinfectant . In that video, in some cases it showed police officers escorting protestors through the Capitol as if they were touring the building. It raises obvious questions about why many of the defendants have been kept in solitary confinement, indeed, why they were even arrested in the first place. The video also showed that Officer Brian Sicknick was not beaten to death with a fire extinguisher by the protesters as the media and Liz Cheney so often claimed.

In free countries, governments do not lie about protests as a pretext to gain more power for themselves. They don't selectively edit videos for propaganda services and then lie about them and fake hearings and show trials, but that's exactly what happened and every member of Congress should ask why that happened,. Instead Senate Majority Leader Chuck Schumer (D-NY) went on the Senate floor today to explode and to say that showing the video evidence of wrongdoing by the federal government was somehow a threat to democracy. He then went further, calling for the censorship of Carlson's program while not disputing the accuracy of the previous night's broadcast. Schumer's reason for this according to Carlson is that it contradicted the lies told by the Democrat Party, Liz Cheney(R-WY), and Adam Kinzinger. Carlson made a couple of observations. First that you don't often see calls on the Senate floor for censorship in direct violation of the First Amendment. "But what's really happening here?" Carlson asked. " What you're seeing is hysteria, the overstatement, the crazed hyperbole, the red-in-the-face anger. What is that? Well, it's not outrage, of course. It's fear. It's panic," he concluded. Second, Carlson observed, Schumer was joined by Senate Minority Leader Mitch McConnell and Thom Tillis (R-NC) and Mitt Romney (R-UT). "Why?" he asked. "Perhaps you/re getting close to what they really care about, and you have to ask yourself why? Why is it so important that they would degrade themselves by telling such obvious lies and calling for censorship? Why? What are they trying to protect?" Carlson asked. "That might be worth exploring, and we plan to, and the second thing that we learn from this is that they're on the same side. The Senate majority leader joins the Senate minority leader… They're all on the same side. So, it's actually not about left and right. It's not about Republican and Democrat. Here you have people with shared interests."

March 6: The Daily Caller:
Carlson makes public video surveillance footage of January 6th protest kept hidden from the public by political leadership and the news media
Fox News host Tucker Carlson said Monday that footage of the Capitol riot "demolishes" claims by Democrats that an "insurrection" occurred on Jan. 6, 2021. He showed surveillance footage from inside the United States Capitol, images that were recorded over 26 months ago but never made available to the general public. Instead of giving the public an honest review of what happened, the members of the January 6th committee and their media supporters played bits and pieces of footage that supported the message that there was an insurrection and that Donald Trump was behind it. Carlson said, "Until now, politicians have kept this tape hidden from the public. There is no legitimate justification for that and there never has been." Speaker Kevin McCarthy (R-CA) provided Carlson and his investigative team unfettered access to all the surveillance footage, over 41,000 hours of it. The narrative that hundreds of people "stormed" the Capitol building, rioting, and that a Capitol Police officer was shot and killed by one of the people "storming' the Capitol turned out to be false. "Taken as a whole, the video record does not support the claim that January 6th was an insurrection," Carlson said , "In fact, it demolishes that claim. "That is exactly why the Democratic Party and its allies in the media prevented you from seeing it," Carlson continued. "By controlling the images you are allowed to view [and the messaging] they control how the public understood that day."

"Our producers had unfettered access to the Capitol surveillance video. Neither the speaker's office or the bosses at Fox News interfered in any way with our investigation. And the 40,000 or so hours of tape, most of it turned out to be irrelevant," Carlson said. "Static shots of empty rooms and in some cases far from the Capitol itself. To find relevant videotape our producers were given the use of Capitol computers with advanced mapping software that made it easy to find what we were looking for." "The usual hyenas in Congress and on cable news have been howling about we are putting lives at risk by showing this tape to the public. Given that these are the very same people who support open borders and defunding the police, it is hard to take their complaints seriously," he said. "We do take security seriously [so] before airing any of this video we checked first with the Capitol police. We are happy to say the reservations were minor and for the most part they were reasonable."


March 6: Fox News: Domestic terrorists attack an Atlanta police training facility; 23 arrested all but two were from out of state
Atlanta police identified 23 suspects charged with domestic terrorism after allegedly launching an attack against the construction site for a police and fire training facility which had been dubbed "Cop City." The Atlanta Police Department revealed all but two of the arrestees are from out of state. Another two of the 23 are from out of the country. They came from France, Canada, Massachusetts, Arizona, New York state, Louisiana, Wisconsin, Indiana, Colorado, Utah, Virginia, North Carolina, Connecticut, Florida, Maine, and Tennessee. Only two of the 23 are from Georgia. The group is accused of leaving a nearby music festival Sunday evening and heading to the construction site of the Atlanta Public Safety Training Center "to conduct a coordinated attack on construction equipment and police officers." Authorities said members of the group changed into black clothing and threw commercial-grade fireworks, Molotov cocktails, large rocks and bricks at officers. . "What happened last night was not peaceful protest – it was violence. Plain and simple," Georgia Attorney General Chris Carr said in a statement Monday. "We will not tolerate this destruction of property, and we will seek to ensure that those who have engaged in this criminal behavior are held accountable to the fullest extent of the law. This state-of-the-art Public Training Safety Center will benefit not only police officers, firefighters and EMTs, but the entire community," Carr said. "We strongly support its construction and operation, and we will not back down from violent extremists from…" other states who seek to stop us. Georgia, Maine, Oregon or elsewhere who seek to stop us." Carr described those arrested as part of a "national network, an international group of people that are organized to come to our state to undermine a public safety training center."

March 6: Breitbart News: Fauci commissioned campaign to discredit narrative that COVID-19 came from a lab leak
Dr. Anthony Fauci, former National Institute of Allergy and Infectious Diseases and White House medical advisor, reportedly commissioned and approved of a paper steering the narrative on the origins of the coronavirus away from a leak from the Wuhan Lab. Members of the Select Subcommittee on the Coronavirus Pandemic want to hold him accountable, a March 5 subcommittee memo suggests. The memo contends that Fauci, along with "at least eleven other scientists" participated in a conference call on February 1, 2020, where they were told that the coronavirus, which originated in Wuhan, China, may have leaked from a lab. Conveniently, three days later, "four participants of the conference call authored a paper entitled 'The Proximal Origin of SARS-CoV-2' (Proximal Origin) and sent a draft to Drs. Fauci. "Prior to final publication in Nature Medicine, the paper was sent to Fauci for editing and approval," the March5 memo notes, explaining that Fauci used the paper two months later in an attempt to publicly dismiss the lab leak theory. Fauci would even go on to cite this study from the White House podium. The gain of function activities carried on in the Wuhan Lab was funded through an intermediary and the funds were approved by Fauci. Senator Eric Schmitt (R-MO) contends "He [Fauci] didn't want to be implicated in the Lab Leak so he dismissed it & smeared anyone who thought it plausible. He must be held accountable," the Senator said.

March 6: The Washington Times:
Amid legal challenge, Lithium mine in Nevada starts construction
A construction firm has pushed aside legal roadblocks and begun work on what is being called America's largest lithium mine, a project backed by the Biden administration but opposed by leftist environmentalist groups and some Native American Indians. Even as global demand soars given lithium's key role in battery technology for electric cars and other uses, opponents of the northern Nevada mine have waged a fierce legal battle for more than 10 years. General Motors agreed in January to invest $650 million in the mine, which is projected to provide batteries for 1 million electric vehicles per year.

March 6: The Federalist:
Florida, Missouri and West Virginia exit ERIC which reportedly misuses voter registration information to help register Democrat-leaning voters
Missouri, Florida, and West Virginia announced their withdrawal from the Electronic Registration Information Center, an interstate alliance allegedly controlled by Democrat operatives that encourages partisan outreach efforts under the guise of simple voter roll maintenance, on Monday. ERIC is a voter roll management organization used by nearly 30 states (including Texas) and the District of Columbia to ostensibly "clean" state voter rolls by removing dead or duplicate registrants. But as noted by the government watchdog VerityVote, ERIC doesn't help states clean their rolls. Rather, it helps inflate them by requiring states to send get-out-the-vote (GOTV) mailers to unregistered (and likely Democrat-leaning) residents. Reportedly ERIC also has "politically compromising ties." Far-left political activist David Becker started the organization, and still maintains control as a "nonvoting" member of its board. Becker is also the founder of the Center for Election Innovation and Research, one of two groups that funneled $419 million from Facebook founder Mark Zuckerberg to fund Democrat get-out-the-vote efforts in mostly blue counties in swing states during the 2020 election.

March 5: The Washington Times:
Unforced error: Biden team struggling to adapt to GOP power on Capitol Hill
Biden's reversal on a House Republican-led measure to kill the District of Columbia's criminal justice overhaul last week exposed a White House struggling to figure out how to operate in an environment where Republicans have partial control over the agenda. Biden told senators he would sign the resolution just weeks after the White House told lawmakers that the administration opposed it. The White House, moving into a defensive crouch, insisted that the president's stance wasn't a reversal and that. Biden always intended to let the process play out on Capitol Hill before making a final decision. Dozens of House Democrats, believing Biden was leaning one way, cast their votes on the legislation last month before learning he was headed the other direction. Biden's allies in the District were also incensed. Some called his stance a betrayal. One D.C.-based group said the president was embracing "the oppression, the disenfranchisement and the outright discrimination woven throughout our history."

March 3: Sky News: Russian diplomat provokes laughter with claim his country is the victim in the Ukraine War

Sergei Lavrov, Russia's longstanding foreign minister, provoked laughter from an audience at an international conference in India when he attempted to portray his country as the victim of the war in Ukraine. Addressing the Raisina Dialogue, an event in New Delhi that debates the major challenges facing the world in politics and economics and one of few such events globally that still invites Russian politicians to attend, the 72-year-old staked the unlikely claim that Russia was trying to stop the war. "The war, which we are trying to stop, which was launched against us using Ukrainian people, of course, influenced the policy of Russia, including energy policy," he said to a chorus of laughs and groans. "And the blunt way to describe what changed: we would not anymore rely on any partners in the West. We would not allow them to blow the pipelines again," he continued, apparently referring to the explosions that caused damage to the Nord Stream pipeline in the Baltic Sea in September 2022.

March 3: United Press International: SpaceX launches internet satellites into space Space X launched another group of Starlink internet satellites
Friday afternoon in California. A Falcon 9 rocket with 51 Starlink satellites lifted off at approximately 10:39 a.m. PST from California's Vandenberg Space Force Base after a series of weather delays. The first stage of the Falcon 9 separated from the vehicle and returned to Earth, landing on the drone ship "Of Course I Still Love You". The upper stage deployed the satellites in low Earth orbit some 15 minutes after the liftoff. The launch comes after SpaceX on Monday launched 21 upgraded "V2 Mini" Starlink Internet satellites from Florida's Cape Canaveral to boost capacity for the global broadband network.

March 3: Fox News: Newsom roasted for taking personal leave while thousands are without power after a powerful snow storm
Critics are roasting Democratic California Gov. Gavin Newsom for being away on "personal travel" amid the devastating winter storms slamming parts of the state with feet of snow. It's unclear where Newsom traveled as his office does not comment on such matters due to what they say are security concerns, however the governor reportedly left California on Wednesday after a visit to the Diablo Canyon power plant in Avila Beach. "Californians are trapped in their homes without power. More storms are on the way. And Governor Newsom has just left the state for 'personal travel,'" Rep. Kevin Kiley (R-CA) said in a Thursday tweet.

March 2: The Daily Caller: AR; bill passed to allow universal school choice
The Arkansas House of Representatives approved a measure on Thursday that creates a universal school choice program by the 2025-2026 school year. In a 78-21 vote the House passed Arkansas Republican Gov. Sarah Sanders' LEARNS Act, which creates a school choice program that expands each year to make more students eligible, giving vouchers of $7,413 to students outside of the public school system. The bill, which would also prohibit lessons on sexual orientation and gender identity from kindergarten through fifth grade, passed the state Senate 25-7-1 in February. If Sanders signs the legislation, public school teachers' base salary will be $50,000, a $14,000 raise from their current salary of $36,000. Teachers are eligible to receive another salary increase of $2,000 in the 2023-2024 school year. Students who get a voucher through the state's school choice program can use it to cover the costs of tuition, testing and school supplies while in the 2024-2025 school year, vouchers can be spent on tutoring, course fees and college admission exams. The cap of school choice transfers within the district will be removed.


March 2: Fox News: Hershey's faces backlash for putting trans "woman" on a candy bar wrapper
Social media users slammed the Hershey candy company after it debuted a pro-transgender ad for its chocolate bars in honor of International Women's Day. Disturbed Twitter users hammered the new ad for presenting a transgender "woman" as Hershey's representation of the pro-female celebration. The ad debuted Wednesday as part of Hershey's Canada's "Her for She" campaign in honor of International Women's Day on March 8. The short spot featured trans "woman" Fae Johnstone – who it noted is a "2SLGBTQUIA+ Advocate" – promoting Hershey's new female-themed wrapper.

March 2: The Washington Examiner:
House Dems struggle with Biden's position on the DC crime bill
House Dems have struggled to respond after Joe Biden signaled he would side with Republicans on stopping a controversial Washington, D.C., crime bill from taking effect. House Democrats expected Biden to let the crime bill, which would do away with many mandatory sentences, take effect after his previously signaled support for Washington deciding how it handles its own affairs. His stance is being seen by many House Democrats as a massive betrayal. "So a lot of us who are allies voted no in order to support what the White House wanted. And now we are being hung out to dry," an anonymous House Democrat told the Hill. "…Amateur Hours. Heads should roll over at the White House over this."

March 2: The Epoch Times: The Charitable Act introduced with bipartisan support
Senators James Lankford (R-OK) and Chris Coons (D-DE.) announced on Capitol Hill a new bipartisan charitable legislation incentivizing taxpayers to donate more by increasing tax deductions. The bill would provide taxpayers who do not itemize their tax returns with a reduced deduction for charitable contributions on federal income taxes worth up to one-third of the standard deduction—approximately $4,500 for an individual filer and nearly $9,000 for married joint filers. In 2023, the standard deductions for single taxpayers and married couples who file separately will be $13,850. And $27,700 for married joint filers. "There are lots of folks that are non-itemizers that give faithfully and would give even more if they knew it'd be an offset there, and they get engaged with their taxes," Lankford said. "According to Lankford, the first safety net of the country is its family, neighbors, and communities. After that comes nonprofits and religious organizations. And last—the government." Some have questioned the last, government. "We [the government] are not even designed to be able to do that," he contended.

March 1: Fox News:
Hawley grills AG Garland on FBI anti-Catholic bias and the raid on pro-life family
Sen. Josh Hawley (R-MO) grilled Attorney General Merrick Garland over the FBI raid on pro-life Christian man and asked whether the Department of Justice (DOJ) had an "anti-Catholic bias." Hawley characterized the DOJ as an agency quick to expend resources and intelligence to be deployed against Catholics while "turning a blind eye" as people are executed in the streets of American cities. In September, FBI agents arrested Houck in Kintnersville for allegedly violating the Freedom of Access to Clinic Entrances (FACE) Act, which makes it a federal crime to use force with the intent to injure, intimidate and interfere with anyone because that person produces reproductive health care. Allegedly Houck was accused to pushing a 72-year-od man after he verbally harassed Houck's 12-year-old son outside a Planned Parenthood facility. According to an FBI source, the agents who came to Houck's door had guns out and at the ready, but the guns were never pointed at Houck or his family and were lowered or holstered as soon as Houck was taken into custody. Hawley contended that the DOJ/FBI tactics were unreasonable, designed to intimidate Houck and anyone else who might be considering picketing at an abortion clinic.

Meanwhile, Fox News also reported that Senator Ted Cruz (R-TX) accused Garland of politicizing the DOJ and for being inconsistent in his enforcement of the law; not enforcing the law equally and fairly. Cruz accused Garland of politicizing the Justice Department and prosecuting pro-life groups and conservatives more aggressively than liberal groups. The senator cited mass protests outside the homes of conservative Supreme Court justices after the Dobbs v. Jackson decision leaked last year. "Have you brought a single case against any of these protesters threatening [Justice Brett Kavanaugh]? Have you brought even one?" he asked. "Senator, you asked me whether I sat on my hands and, quite the opposite. I sent 70 United States Marshals to defend—" Garland said before being cut off. "Let me try again. Has the Department of Justice brought even a single case under the statute? It's a yes-no question. It's not an [invitation to] give a speech on those other things you did," Cruz said. "The jobs of the United States Marshals is to defend the lives of—" Garland said, once again getting cut off. "So the answer is no," Cruz said, taking over Garland. "The answer is no. Why aren't you willing to say no? You know it's no; I know it's no; everyone in this hearing room knows it's no. You're not willing to answer the question. Have you brought a case under the statute, yes or no?" "As far as I know, we haven't," Garland responded.


March 1: The New York Post:
Chicago's top cop resigns after mayor loses reelection bid Chicago Police Superintendent
David Brown turned in his resignation Wednesday, just one day after Democratic Mayor Lori Lightfoot lost a re-election bid in the Windy City. Brown served as Chicago's top cop for two years, a tenure marred by spiking violence and stagnant progress on police reforms — the same issues that caused Lightfoot to become the city's first incumbent mayor to not be re-elected in four decades. Brown said in his letter of resignation that he was taking a job at a personal injury law firm based in Texas. Lightfoot said in a statement that the resignation will be effective March 18th. First Deputy Eric Carter will be appointed as interim superintendent until the new mayor is sworn into office.

March 1: The Daily Caller:
House committee wants to hear from intel elites who discredited Hunter Biden laptop
House Judiciary Chairman Jim Jordan and House Intelligence Committee Chairman Mike Turner sent letters Wednesday to Central Intelligence officials who discredited the Hunter Biden laptop story, saying they have not yet responded to previously requested interviews. The letters were sent to 29 different Central Intelligence officials in which the lawmakers reiterate their requests and ask that the officials "comply promptly." The letters ask the officials to schedule interviews and "arrange for the production of the outstanding material." Both The Washington Post and New York Times have belatedly admitted the authenticity of Hunter Biden's laptop in March 2022, more than one year after the Daily Caller first verified it belonged to Hunter Biden. Recent reporting by numerous media outlets have highlighted the Biden family's extensive dealings with Chinese companies, including a presentation Hunter Biden gave promoting American shale and natural gas to Chinese businessmen. "The Committee on the Judiciary and the Permanent Select Committee on Intelligence are conducting oversight of federal law-enforcement and intelligence matters within our respective jurisdictions. The Judiciary Committee made a prior request to you for documents and information about the public statement you signed in October 2020 that falsely implied the New York Post's reporting about Hunter Biden was the product of Russian disinformation," the letters state.

March 1: The Washington Examiner:
Biden expected to veto bill that applies brakes to Labor Dept. woke policy
Two Democratic senators voted with the GOP on a measure to roll back a Labor Department rule in what is set to force t Joe Biden's first use of executive veto power. With support from centrist Sens. Joe Manchin (D-WVA) and Jon Tester (D-MT), the Senate voted 50-46 Wednesday to cancel the rule, which allows retirement plan managers to weigh environmental and social issues when making investments. The White House said Biden will veto the resolution, meaning that the rule won't likely be scrapped. The rule is part of a broader effort by Democrats and some financial institutions to push environmental, social, and governance priorities, also known as ESG. The rule allows, though it does not require, fiduciaries to weigh ESG factors when making investment decisions for retirement accounts. The Senate's rebuke of the Biden administration rule comes a day after the House voted 216-204 to pass the rollback. Rep. Jared Golden (D-ME) was the sole Democratic defector on Tuesday. Golden is known for his centrism and represents the only congressional district in New England that backed former President Donald Trump during his 2020 reelection bid. According to the Biden Labor Department,the rule scrapped Trump-era restrictions that "unnecessarily restrained" plan fiduciaries' ability to consider ESG factors when choosing investments — even when those factors might benefit plan participants financially.

February 28: Fox News: China's XI "in a panic" over coming population crisis, may be "more provocative, more belligerent"
The impending collapse of China's population creates a "closing window of opportunity" that could spur President Xi Jinping to be "more provocative, more belligerent," a China expert said. "Xi must be in a panic. His primary form of diplomacy is to intimidate others," Gordon Chang told Fox News. "If you're going to have the world's largest economy, if you're going to be the most populous society, yeah, you can intimidate others." "But if your country is rapidly shrinking, and that's what's going to happen to China, then no one's going to be particularly scared," he added. China's population fell by 850,000 people in 2022 to 1.411 billion. A United Nations forecast shows China's population decreasing 100 million by 2050 and 600 million by 2100 due to an aging population, a shrinking workforce and declining fertility rates. "Population decline will severely undercut the ability of the economy to grow," Chang said. Chinese officials have tried for years to slow down the impending demographic crisis, removing its one-child policy and offering incentives to encourage families to have children including in some cities giving parents who have a third child $2,900. Shanghai is increasing the amount of paid leave for couples getting married to 30 days, up from the standard three days. "They can trigger a bump for a year or two, but when the incentives are ended, people go back to their normal birth patterns," Chang said. "It's going to be the steepest demographic decline in history in the absence of war or disease." China has had the largest population in the world since at least 1950. A U.N. report indicates India is expected to overtake China as the most populous country by April 2023. "This is going to be really traumatic for China," Chang said. "Being a part of the world's most populous tribe is really a matter of pride for the Chinese." "To have India overtake China is adding insult to injury, at least in Chinese minds, because they view Indians as inferior," he added.

February 28: The Daily Caller:
Teachers union president melts down on Supreme Court steps
American Federation of Teachers (AFT) President Randi Weingarten railed against challenges to Joe Biden's student loan cancellation plan outside of the Supreme Court Tuesday as oral arguments began for two cases that could put the proposal on ice, video shows. Students, politicians, and activists rallied outside the Supreme Court late Monday night and throughout Tuesday as the high bench heard arguments for two cases that will determine whether the Biden Administration's plan to cancel an estimated $400 billion in student loans is constitutional. Weingarten said it is "not right" that student loan lenders and corporations oppose canceling student loans when many businesses received aid during the COVID-19 pandemic. The Biden Administration attempted to use the 2003 Higher Education Relief Opportunities for Students (HEROES) Act which permits the Department of Education (DOE) to eliminate debt during a national emergency. Former President Donald Trump issued a national emergency during the COVID-19 pandemic which will end on May 11, but the Biden administration maintains that student loan borrowers will still be impacted. "All of a sudden, when it is about our students, they challenge it. The corporations challenge it. The student loan lenders challenge it," Weingarten wailed. "That is not right. That is not fair and that is what we are fighting, as well, when we say cancel student debt." Meanwhile, inside the court room Justice Kavanaugh was asking the administration's counsel whether they had considered the fairness to those students who had paid off their loans or those who choose not to take on the debt in the first place.

February 28: The New York Post:
The Supreme Court's student loan forgiveness case, explained
The legal argument is not over the merits of the sweeping, 30-year proposal, but whether Biden exceeded the limits of his power by trying to enact it without congressional approval. Six Republican-led states — Arkansas, Iowa, Kansas, Missouri, Nebraska, and South Carolina — contend that the White House were not authorized to act without Congressional backing. The administration was forced to use a two-decade-old act for legal support after realizing their plan didn't have enough votes to get through Congress. The HEROES act was originally inked after the Sept. 11, 2001 terror attacks to help US service members stay financially afloat while they were off fighting in Afghanistan and Iraq. The law was eventually broadened to allow the secretary of education to alter the terms of other federal student loans during national emergencies — such as, in the administration's argument, the COVID-19 pandemic. President Donald Trump declared a national emergency in 2020, "suspending," but not forgiving, the collection of federally held student loans. Even though Biden Administration has said the emergency will expire May 11th, the White House is arguing that the economic consequences of the pandemic will linger, making the giveaway program a necessity. In addition to determining whether the administration violated the separation of powers, the court must also consider whether the six states and two borrowers challenging the program had the legal right to sue. Parties generally have to show that they would suffer financial harm in order to have standing to sue in cases such as this. A federal judge initially found that the states would not be harmed and dismissed their lawsuit before an appellate panel said in November the case could proceed. One of the two borrowers who sued the administration in Texas has student loans that are commercially held, while the other is eligible for $10,000 in debt relief. They stand to receive nothing if they win the case.

February 28: The Epoch Times: SCOTUS - IRS fine on businesses railing to report oversea bank accounts is excessive
The Supreme Court ruled 5–4 that the IRS imposed an excessive fine on a businessman for failing to report foreign bank accounts, reducing the financial penalty to $50,000 from $272 million. The decision came after the House of Representatives recently voted to repeal a congressional provision allotting almost $80 billion to the IRS over the coming 10 years for increased enforcement. The petitioner, Alexandru Bittner, was born in communist Romania, moved to the United States in his youth, was naturalized in the United States and has been a dual Romanian–U.S. citizen ever since. Bittner returned to Romania after the collapse of Soviet bloc communism in 1990 and lived there until 2011. He was a successful businessman and had several non-U.S. personal bank accounts and owned stock in a number of Romanian corporations that also had foreign bank accounts. While living abroad, Bittner had limited contact with the United States. When Bittner returned to the United States in 2011, he came to learn that he should have filed U.S. tax returns while living in Romania. He hired a professional accountant, who advised him on the requirement to file FBARs and to prepare the needed documents. The IRS found that Bittner had failed to timely file FBARs for five years: 2007 through 2011. In that period, because he had more than 25 foreign accounts, he wasn't required to detail those accounts but was permitted merely to state the total number of foreign accounts in which he had a financial interest, or so he thought at the time. He then filed corrected forms that volunteered the full information. The financial penalty was initially set at $50,000 for the non-willful violations.

February 27: The Washington Times:
The move toward "Wokeness" in boardrooms has suffered a series of setbacks
The movement to inject climate change and social justice politics into corporate boardrooms and investment strategies has suffered a series of setbacks in the past year, including getting shut out of a dozen states and getting pummeled by lawsuits and congressional investigations. The road ahead gets rockier with the Republican-run House ready to swat down new federal rules to apply what is known as ESG to 401(k) investments. The political left, meanwhile, isn't giving up on institutionalizing this woke business ethos without a fight. Although armed with little more than public relations campaigns, liberal lawmakers have struggled to parry the Republican blitz against environmental, social and corporate governance investing, or ESG. Opponents of ESG warn that climate change and other political considerations warp an asset manager's fiduciary duty to yield the highest returns on investment, most notably companies' environmental impact, potentially imperiling retirement plans and public pensions. Senator Braun(R-IN) is leading an effort by all 49 Republican senators and Democrat Joe Manchin III of West Virginia to scuttle new Labor Department rules that allow 401(k) fund managers to engage in ESG investing. Opponents say the move would jeopardize the retirements of some 150 million workers and more than $10 trillion under the Employee Retirement Income Security Act of 1974.

February 27: Fox News: Movement to allow rural conservative counties in Oregon to join Idaho gains momentum
A campaign to have rural eastern Oregon effectively secede from the blue state and join more conservative Idaho is gaining steam as leaders from both states express support for relocating the border between them. Former Oregon House Speaker Mark Simmons penned an op-ed in the Idaho Statesman, a daily newspaper, over the weekend to explain why he supports the so-called Greater Idaho movement, which seeks to incorporate about 13 Oregon counties, or 63% of the state's landmass and 9% of its population, within Idaho's borders. "Idaho would have the satisfaction of freeing rural, conservative communities from progressive blue-state law," wrote Simmons. "We are dismayed by the manner in which Oregon government has marginalized our values and villainized our resource-based livelihoods. This is why our counties voted 75% Republican last year (Idaho voted 67% Republican). These counties would help maintain rural values in the Idaho Legislature, values of faith, family, and self-reliance," he argued. "All of eastern Oregon voted against marijuana legalization and the decriminalization of hard drugs." In addition, moving these Oregon counties to Idaho would help Idaho by increasing its tax base. Simmons' op-ed came after Idaho's House of Representatives earlier this month passed a resolution not to move the Idaho-Oregon border but rather to call for formal talks between the states' legislatures about relocating the boundary line. It's unclear if the bill will pass the Idaho Senate, but the chamber is, like the state's House, dominated by Republicans.

February 27: The Washington Examiner: The SCOTUS has agreed to consider a case on the alleged overreach, and unconstitutionality, of the Consumer Financial Protection Bureau
The Supreme Court agreed Monday to take up a case next term against the Consumer Financial Protection Bureau (CFPB), a brainchild of Sen. Warren (D-MA), which could determine the fate of its authority to regulate banking and lending agencies through federal rules. In a brief, unsigned order, justices agreed to consider the constitutionality of how the CFPB is funded after banking industry parties alleged the agency is unconstitutional under the appropriations clause of the Constitution. As it stands, the financial watchdog sidesteps standard congressional appropriations by only requiring the CFPB director to make requests directly to the Treasury Department. Created following the 2008 financial crisis as a means to enforce consumer financial laws, a coalition of 16 Republican attorneys general now wants the justices to affirm an appeals court decision that found the funding scheme from the Treasury Department unconstitutional.

February 26: The Washington Times:
Ukraine's richest man fights his own battle with Russia
Ukrainians have fought Russians on the ground, at sea, in the air, in cyberspace and in the halls of power around the globe over the past year. Now the country's richest man is pursuing yet another front in the clash with the Kremlin. Oligarch Rinat Akhmetov, whose holdings included the Azovstal Iron and Steel Works plant that last year became a symbol of his country's resistance to the invaders, is pressing a lawsuit against Russia at the European Court of Human Rights. He said he has been out $18 billion since the war started and he wants his money back. Akhmetov's move is seen as an effort to use Kyiv's economic and financial levers against the Russian invaders. The widespread destruction in Ukraine brought on by the Russian invasion, seizure of private property and reported war crimes are now the focus of legal efforts in the international court by powerful Ukrainians such as Akhmetov. He heads the Systems Capital Management Group, or SCM, which has vast assets including investment firms and heavy industry. Great wealth has meant great vulnerability as Russian forces have destroyed mining and steel sites owned by his Metinvest subsidiary and launched a bombing and drone campaign against Ukrainian infrastructure that took out substations of his DTEK power generation company. For many, the lawsuits are just one sign that the underdog Ukrainians have repeatedly outmaneuvered the Russians in multiple areas. Early Russian military advances were stopped in their tracks, and Ukrainian forces recovered territory in the east and south with a surprise counterattack in the fall. Feared Russian disinformation campaigns have failed to make much headway, Ukrainian programmers have proved adept in the battle in cyberspace and on social media, and Ukraine's power infrastructure has not yet buckled despite a relentless bombing campaign by Russian forces in recent months. Although Akhmetov is under no illusions that he might collect from Russia directly, he does have an opportunity to recoup his losses from Russian assets seized by the West.

February 26: The New York Post:
Idaho may reinstate death by firing squad for capital punishment
Bryan Kohberger could face a firing squad if convicted of killing four college students in Idaho. Kohberger, a criminal-justice doctoral student, has been charged in the Nov. 13 stabbing deaths of four University of Idaho students. Prosecutors have not said whether they plan to pursue the death penalty against Kohberger if he is convicted, but it is certainly possible considering the heinous crime. Skaug, chairman of the state House Judiciary, Rules and Administration Committee, has reportedly introduced legislation that would bring back firing squades as a legal form of execution in Idaho. State executions currently involve lethal injection. The Skaug bill says state Department of Correction officials must determine if lethal injection is available no more than five days after the issuance of a death warrant. If not, a firing squad would be used, according to the proposal.


February 26: The Epoch Times:
DOE wants to regulate gas cooktop ranges as the march to "Woke-ism" continues
An "efficiency" proposal by the Energy Department (DOE) would block half of current gas cooking appliances from the U.S. market, an analysis by the federal agency shows. The DOE proposed a maximum annual gas consumption of 1,204 thousand British thermal units (kBtu), also known as the EL 2 standard, for all gas cooking tops. If that rule is finalized, only half of those appliances that are currently on the market would be able to meet the new standard. The new rule would take effect three years after it's adopted. The Association of Home Appliance Manufacturers (AHAM) stated that it's "very concerned" about the direction of the DOE. "They have released the most stringent proposal for gas ranges, which only a sliver of the market can meet," Jill Notini, industry spokesperson for AHAM said. "We believe that there should be consumer choice and that consumers should be able to make a decision on whether they would like to purchase a gas or electric product. Clearly, the Department of Energy's intentions are to eliminate gas products from the market. The Trump Administration halted the DOE action during his term in office. The Biden Administration has resumed the rulemaking process.

February 25: The Daily Caller: Two Democrat campaign committees paid over $280K to improperly get military service records of GOP members
Two Democratic campaign committees paid over $280,000 to an opposition research firm that improperly received military service records from the Air Force, according to Federal Election Committee (FEC) filings. FEC filings show the Democratic Congressional Campaign Committee (DCCC) and the Democratic Senatorial Campaign Committee (DSCC) collectively paid the Due Diligence Group, an opposition research firm, at least $283,000 during the 2022 midterm election cycle. Reportedly, Republican Reps. Don Bacon of Nebraska and Zach Nunn of Iowa were among those whose service records were obtained by the opposition research group. The Air Force began an investigation in October after service records of Republican candidate Jennifer-Ruth Green, an Air Force veteran, were improperly released to the Due Diligence Group, leading to the revelations of a sexual assault Green suffered while in the service. Green lost to Democratic Rep. Frank Mrvan of Indiana in November. Two Republican congressional candidates, Sam Peters and Kevin Dellicker, were informed by the Air Force their records were released, Politico reported.

February 25: News Max:
McConnell: Ukraine aid is a "direct investment" against Putin's war machine
As Russia's war in Ukraine enters its second year, Senate Minority Leader Mitch McConnell, (R-KY) issued a lengthy statement defending the lethal aid being sent to Ukraine as a "direct investment" against Vladimir Putin's "war machine." "The innocent people of Ukraine have suffered devastating violence and destruction at the hands of Vladimir Putin and his war machine for years," he said in a one-year statement, reflecting on Russia's so-called "special military operation" and the hundred billion-plus sent to defend Ukraine against Russian aggression. "The bloody full-scale escalation that he began one year ago with zero justification is just the latest chapter. The brave and free men and women of Ukraine and their elected leaders have inspired the world with their courage and resolute determination to maintain their sovereignty and freedom in the face of this thuggery.


February 24: The New York Post: Zelensky's message one year later: We will defeat everyone"
Ukrainian President Volodymyr Zelensky fought back tears Friday as he marked the somber anniversary of Russia's invasion of his country handing out awards to soldiers and the kin of those killed in battle. The gut-wrenching ceremony in St. Sophia Square in Ukraine's capital of Kyiv came as fierce fighting raged on in the east with no end to the conflict in sight. A military band played the national anthem while Ukraine's yellow-and-blue national flag fluttered in the wind on the cold, overcast day, Zelensky sang along with tears in his eyes. "I want to say to all of you who are fighting for Ukraine … I am proud of you. We all, each and every one, are proud of you!" said Zelensky, clad in an army-green jacket, in his address. During the presentation of medals and honors Zelensky held a Ukrainian military flag while members serving in the armed forces knelt and kissed the flag as a statement of reverence and commitment.


February 23: Patriot Journal: Project Veritas contacting donors asking them to continue donating after they fired the founder and CEO Jame O'Keefe
For years, Project Veritas (PV) has been a major thorn in the left's side. But recently, the group forced out its founder and CEO, James O'Keefe. But it doesn't look as if the people who turned on him are enjoying the fruit of their labor because the public, and reportedly their donors, are supportive of O'Keefe, especially after his goodbye speech [MP4]. A leaked email indicates Project Veritas is reaching out to donors asking them to stay with the organization. The author of the email -- one of PV's employees – Bethany Rolando, was one of the PV employees who signed a letter to the board making accusations against O'Keefe. The email reads, in part; "We hope that you might continue to give us a chance. We can't stress how separate the board's role is from daily operations here at PV. We are still grinding and pursuing stories of great public importance." Some are contending that efforts to kick out O'Keefe really looked like they were killing their golden goose because the vast amount of fund raising was done by O'Keefe himself. The odds are high that O'Keefe will either join another existing organization or start another and continue his work and that the former PV donors will follow him.
[View O'Keefe's 45 minute goodbye to PV staff]


February 23: The Daily Signal:
Thomas's books finally included by Northern Virginia library in honor of Black History Month
Virginia's largest public library revamped its Black History Month reading list this week to include three of Supreme Court Justice Clarence Thomas books after an inquiry from The Daily Signal. The Fairfax County Public Library, originally didn't feature a single book about the black Supreme Court justice on its curated list of recommendations for Black History Month. The Daily Signal inquired about the omission Tuesday. Two days later, three books were prominently displayed on the library's homepage. Thomas is one of Northern Virginia's most influential residents, serving as a justice on the U.S. Supreme Court for more than 30 years and authoring legal opinions that have shaped the country's direction for over a generation. [The editor of this blog travelled over an hour to see Thomas' documentary "Created Equal: Clarence Thomas in His Own Words" and subsequently corresponded with him thanking him for sharing his story. A few weeks later we received a handwritten note (not one generated on a computer) back from Justice Thomas.]

February 23: News Max:
Buttigieg left waiting 30 mins while Palestine mayor talks with President Trump
Transportation Secretary Pete Buttigieg waited 20 days to visit the wreckage of this month's Ohio train derailment and toxic fallout, and he reportedly was left waiting 30 minutes more Thursday. Buttigieg was in East Palestine, Ohio; but town Mayor Trent Conaway was meeting with former President Donald Trump attorney Rudy Giuliani, leaving the transportation secretary reportedly waiting in the hall. Conaway, appearing with Giuliani, told reporters that anybody was welcome in his town "as long as they're going to help our community," adding "no matter whether they're a Democrat or Republican." The meetings with Buttigieg and Giuliani came just one day after Trump's visit to the area. "This is really America right here; we're standing in America," Trump said at a news conference. "Unfortunately, as you know, in too many cases, your goodness and perseverance were met with indifference — and betrayal in some cases. [ oe] Biden and FEMA [the Federal Emergency Management Agency] said they would not send federal aid to East Palestine under any circumstance."

February 23: The Daily Caller:
Fox News anchor wonders why talkative grand juror passed on Fox's invite
Fox News host Dana Perino wondered why the forewoman of a Georgia grand jury who made a media tour on other cable networks declined to appear on the network Thursday. Emily Kohrs, the forewoman of a special grand jury that investigated the former president and his allies for their efforts to contest the 2020 presidential election's result, gave multiple interviews on cable networks, including CNN and MSNBC, saying she anticipated indictments to result from the probe and expressing excitement at the possibility of confronting Trump. Kohrs' media tour prompted backlash from across the political spectrum, including CNN and ABC's "The View," whose co-hosts fretted that Kohrs may "destroy" the case against Trump. "The problem is that in making the statement, she's undermined the integrity and the independence of the grand jury," former federal prosecutor Elliott Williams said during an appearance on CNN.

February 23: Fox News:
Progressive Prosecutor on the hot seat after man out on multiple bonds, strikes teenage volleyball player with car, causing her legs to be amputated
Chaos erupted during embattled St. Louis Circuit Attorney Kim Gardner's press conference on Thursday after Missouri Attorney General Andrew Bailey took legal action to have her removed from office, citing negligence of her duties, with one attendee yelling out that Gardner was facing "race harassment." Gardner held a press conference following the public outcry against her for the handling of a prosecution of 21-year-old Daniel Riley, who was out on bail after violating his bond multiple times. Riley over the weekend struck teenager Janae Edmondson, who was visiting St. Louis with her family on Saturday for a volleyball tournament. Police say Riley was speeding, failed to yield and caused a collision, ultimately striking and pinning Edmondson, who remains in the hospital after both her legs were amputated after sustaining injuries from the crash. A reporter asked why Gardner, after she claimed her office had asked a court judge multiple times to revoke bond on the individual who eventually was let out on bail and caused the accident that left a teenage girl in critical condition, that there was no court record of that request. Before Gardner could answer, there was an audible kerfuffle among reporters and attendees.

February 22: The New York Post:
Putin hold rally with large crowd of paid extras in the crowd
Russian extras were recruited on social media platforms and offered money and free merchandise to pack out a patriotic stadium rally helmed by President Vladimir Putin in Moscow Wednesday, according to reports. Putin, 70, praised troops who he said were defending the fatherland during the celebration at the Luzhniki Stadium, which was festooned with oversized Russian flags. Friday marks the one-year anniversary of the defiant leader's brutal invasion of Ukraine, which he has continued to call a "special military operation" and reportedly continues to blame the West for the conflict and not his own ambitious desires. The festivities were attended by a crowd estimated to be around 200,000 people chanting "Russia, Russia" — however, it appears the horde of supporters was all smoke-and-mirrors. According to the Russian-language news Telegram channel ran ads seeking extras to attend the Defender of the Fatherland Day rally. The recruiters were looking for "background actors, ideally under the age 35-40," to show up at the stadium rally. They were being offered 500 rubles, which is about $7, as well as free merchandise for their trouble. Meanwhile, Putin continues not to pay many of his troops their promised signing bonus for serving on the front lines in Ukraine.

February 22: The Epoch Times:
Biden/HHS move to surrender sovereignty to WHO; some Senators say Hell No!
As member states of the World Health Organization (WHO) prepare to gather in Switzerland next week to negotiate final terms of an accord that will give the WHO centralized authority over U.S. policy in the case of a pandemic, Republican senators are pushing back with an effort to reinforce congressional power to authorize treaties. The draft accord, which would be "legally binding" on all 194 member nations, gives the WHO the authority to declare pandemics and submits member countries to "the central role of the WHO as the directing and coordinating authority on international health work," in areas like lockdowns, treatments, medical supply chains, surveillance, and "disinformation and false news," once a pandemic is declared. Seventeen US. senators, led by Ron Johnson (R-WI), introduced the "No WHO Pandemic Preparedness Treaty Without Senate Approval Act" on Feb 15, which states the pandemic accord must be deemed a treaty, thus requiring a two-thirds vote of approval in the U.S. Senate. "The WHO, along with our federal health agencies, failed miserably in their response to COVID-19," Sen. Johnson stated. "This failure should not be rewarded with a new international treaty that would increase the WHO's power at the expense of American sovereignty."

February 21: The Washington Examiner: Putin faces threat to leadership at home
Russian President Putin failed to address a festering discontent about the war in Ukraine, according to a prominent former commander in the conflict. "There's no point in listening," former Russian intelligence officer Igor Girkin wrote Tuesday in a glum review of Putin's address to the Russian Federal Assembly. "Today, another chance to prevent mutiny has been missed. And it's not obvious it wasn't the last chance." Girkin, a key leader in the initial Russian invasion in 2014, has emerged as one of the Kremlin's most voluble critics over the last year. His irritation with the speech calls attention to a wider dispute between Putin's formal power structure and the irregular forces and figures who have gained prominence during the war while sounding a note of pessimism about Russia's prospects that runs contrary to Kremlin propaganda. "Not a word about defeats, failures, difficulties," Girkin wrote, per the War Translated Project. "Not a word about mistakes and responsibility for them of any of the authorities. Everything [in Putin's telling] works perfectly and correctly."

February 21: News Max:
Comer (R-KY) focusing investigation on Biden's ties to Communist China
Rep. James Comer, is calling on Vuk Jeremic, Serbia's former minister of foreign affairs from 2007 to 2012 and U.N. General Assembly president from 2012 to 2013, to appear before Comer's House oversight panel to discuss his relationship with Hunter Biden and his work with energy conglomerate CEFC China Energy. On Tuesday, he sent a letter to Jeremic, requesting he "schedule a transcribed interview with Committee staff and produce certain documents related to CEFC, Robert Hunter Biden, James Biden, and their business associates." In his letter, Comer, who chairs the House Oversight and Accountability Committee, suggested that Jeremic holds "records and information related to the Biden family's foreign business dealings." According to the Washington Examiner from 2017 to 2018 Hunter Biden received "at least $5 million in payments from CEFC," as well as al $1 million retainer from CEFC deputy Patrick Ho, whom Hunter would describe as the "****ing spy chief of China."


February 20: The Daily Caller:
Dem Reps defend Biden appointee who belonged to an alleged Chinese front organization
A Democratic congresswoman tied to alleged Chinese Communist Party (CCP) intelligence front groups, along with other members of her party, defended a Biden administration official on Friday after Republicans raised questions about his alleged Chinese government links. After six Republican lawmakers led by Rep. Lance Gooden (R-TX) urged the FBI to investigate the alleged CCP intel front group ties of Dominic Ng, CEO of East West Bank and Biden's appointee to the Asia-Pacific Economic Cooperation (APEC), members of the Congressional Asian Pacific American Caucus (CAPAC) led by Rep. Judy Chu (D-CA) accused Gooden and his peers of singling out Ng due to his ethnicity, Without providing evidence, CAPAC's statement, which was also signed by other Democrat congressional members. They claimed recent "suspicions" surrounding Ng's alleged CCP ties were racially motivated and based on findings from "extreme-right" outlets. It was recently revealed that Ng served as "executive director" at both the China Overseas Exchange Association (COEA) and the China Overseas Friendship Association (COFA). China experts, such as former CIA officer Nicholas Eftimiades have identified both COEA and COFA as Chinese intelligence front groups.


February 20: The Washington Examiner:
Record number of guns seized at US airports
A record 6,542 firearms were intercepted by TSA at airports across the United States last year. While most of the incidents were from people who claim to have forgotten they had a gun inside their luggage, the annual number of interceptions has grown every year since 2010, with the exception of 2020, when air travel drastically reduced as a result of the pandemic. The record 6,542 figure works out to roughly 18 guns intercepted by airport security on average each day of 2022. TSA Administrator David Pekoske assigns some of the blame to societal shifts. "What we see in our checkpoints really reflects what we're seeing in society, and in society, there are more people carrying firearms nowadays," he said. While firearms can be all shapes and sized the most gun interceptions last year included three airports in Texas and three in Florida. Nashville, Tennessee; Atlanta; Phoenix; and Denver rounded out the places with the most interceptions. What happens to someone who inadvertently brings a gun through TSA depends on where the airport is. In some cases, the person can be arrested by local law enforcement and have their firearm seized, while in other places, they might be allowed to hand their gun off to a companion and still be able to board their flight. The maximum fine for an offense was $15,000 last year. Last year the editor of this blog was "busted" three times by TSA in the same day as he cooperated in a training program for their bomb sniffing dogs. It was quite an experience, a lot of fun, and not once was he able to fool the dogs! [click on photo]

February 20: Fox News: NYC mayor meets his match as Gov. DeSantis comes to town
Republican Gov. Ron DeSantis' team fired back at New York City Mayor Eric Adams, a Democrat, after the mayor offered to teach the Florida governor about the crime-ridden city's "values." Adams took a shot at DeSantis as the Florida governor kicked off his pro-police tour through Democrat-run cities in the "City that never sleeps" on Monday. DeSantis' team fired back minutes later, with DeSantis campaign spokeswoman Christina Pushaw saying New York City had more departures than any other metropolitan area last year. "Nice rhetoric," she said, "but here's reality: More Americans fled NYC than any other metro area last year. More Americans moved to Florida than any other state. You know this, Mayor Adams, and you've talked (accurately) about crime pushing people out of NYC… Florida's crime rate meanwhile is at a 50-year low." DeSantis kicked off his tour Monday morning by speaking with police officers and law enforcement union officials at a diner in the red-leaning borough of Staten Island. The governor will then head to Fort Washington, a Philadelphia suburb, and Elmhurst, Illinois, near Chicago, where he will meet with sheriffs, police chiefs and other local law enforcement officials, his political team told Fox News Digital.

February 20: News Max: US threatens Russia if they attack Kyiv while Biden is visiting
A top Ukrainian source are saying Russia was advised of Joe Biden's trip to Ukraine in advance, with the U.S. warning the Kremlin in blunt terms that they would face a harsh response if the President was put in harm's way. While President Vladimir Putin did not make any direct move against Biden during the trip, Ukraine's military intelligence agency claimed on Sunday that Russia was staging "large-scale nuclear exercises" this week, including test launching nuclear capable missiles from both sea and land. The Ukrainians also said a Russian nuclear-armed submarine was put on "highest level" as heavy strategic bombers were moved to forward positions at an air base in Tambov, Russia.

February 20: The Epoch Times:
Arizona Appeals Court strikes down Kari Lake's election lawsuit
An Arizona appeals court has struck down a challenge filed by Republican Kari Lake regarding the results of the Arizona gubernatorial election, denying her request to have the current results thrown out. Lake has claimed that a range of issues in Maricopa, Arizona, on Election Day—including problems with printers and vote tabulation machines—effectively disenfranchised Arizonans who were trying to vote. Such issues were previously confirmed by Maricopa County Supervisor Bill Gates, although the county has said that no voters were disenfranchised due to the problems. In December, Lake filed a lawsuit asking the court to either re-do the election in Maricopa or declare her the winner after the results showed that she trailed former Secretary of State and now-Gov. Katie Hobbs by about 17,000 votes. Hobbs was sworn in as governor on Jan. 2. However, the Arizona appeals court on Feb. 16 upheld a lower court ruling on the matter and said that Lake had failed to provide enough evidence to proof her case. Lake is expected to appeal the case to the Arizona Supreme Court.

February 19: The Washington Times:
US and Big Tech cooperate to shut down Russian cyber threats to Ukraine
The U.S. intelligence community relied on American technology companies to battle Russian cyberattackers targeting Ukraine to prevent a catastrophic cyberwar capable of spreading across the Atlantic. Details are still emerging about what the U.S. government described as a "power collaboration" teaming private companies, including Microsoft, with the National Security Agency against Russian cyberattackers. The NSA cybersecurity officials' work with Microsoft and others was intended to stop Russia dead in its tracks before devastating attacks could eviscerate Ukrainian networks and serve as a launchpad for an assault on the United States, U.S. officials said. NSA Cybersecurity Director Rob Joyce told The Times that the agency's Cybersecurity Collaboration Center partnered with cybersecurity and information technology service providers to "identify and eradicate malicious operations in cyberspace."

February 19: Sky News:
Putin fails to pay volunteer fighters making recruitment difficult
The Kremlin has failed to deliver on financial incentives for volunteer combatants and undermined future recruitment drives, according to analysis. Volunteers for the Russian Combat Army Reserve (BARS) were promised £45 ($54.20) to £100 ($120.44) per month for three-year contracts beginning in 2021, but reportedly reneged almost immediately. Now Russian military bloggers claim it has been made impossible for recruits to acquire documents proving they fought during the spring and summer of 2022, which are required to receive payments. Actually delivering on promised payments and benefit commitments would "deplete Russian state budgets", experts contend. "The Kremlin's uninterest in paying volunteer formations may kill any incentive among Russians to sign contracts with the Russian MoD during or after the war because of growing mistrust," they say. This will force the Russian military to rely more heavily on forced recruitment or to integrate irregular forces. They contend the latter may alienate the fighters which make up those irregular forces, who are often driven by an ideological commitment to nationalism over military professionalism.

Sky News also reported Russian missiles were "dangerously close" to causing a "nuclear catastrophe" after a near miss with a power plant in southern Ukraine. The plants operator, EnergoAtom, said it detected two cruise missiles in close proximity to the South Ukrainian Nuclear Power Plant. The company called on the International Atomic Energy Agency (IAEA) to take "all possible measures to stop Russian nuclear terrorism." They said in a statement, "The aerial objects … and flew dangerously close to the nuclear facility. "The threat of hitting the reactor with possible consequences – a nuclear catastrophe – was again high." The news comes as the Russian news aggregator website Readovka, which has 1.7 million subscribers, called on the army to force Ukrainians into emergency power plant shutdowns by targeting electrical substations that ensure the plants can be operated safely. Such attacks would make it "very difficult" to restart those nuclear plants, according to analysis by the Institute for the Study of War. The IAEA launched a "support and assistance mission" at the plant, which contains three reactors, on 16 January 2023.

February 18: The Washington Times:
Diversity, equity, and inclusion jobs on the chopping block
Diversity, equity, and inclusion workers across corporate America have found their positions on the chopping block in recent rounds of layoffs. At over 600 companies that had laid off workers, the year-over-year attrition rate for DEI professionals has been higher than for non-DEI workers. Between December 2021 and December 2022, DEI workers had a 33% attrition rate, compared to 21% for non-DEI workers, according to data from workforce analytics company Revelio Labs. In the six months since July 2022, multiple companies have had sizable outflows of DEI employees with seniority; 16 at Amazon, seven at Twitter, five at Nike, and four at Comcast, among other corporations. The small size of many diversity teams — the median being three — means that some companies have shuttered their entire diversity departments. Over 300 DEI professionals left their company in the measured time span, Revelio Labs indicated.


February 18: The New York Post:
Former President Jimmy Carter enters Hospice care at home
Former President Jimmy Carter (D) has decided to receive hospice care "instead of additional medical intervention" at his home in Plains, Georgia. The 98-year-old Carter made the decision after a "series of short hospital stays." He has the full support of his family and his medical team. Grandson Jason Carter said the family patriarch and Rosalynn, his wife of 76 years, are "at peace." The former president, whose tumultuous single term ended in 1981, has faced serious health problems in recent years. In August 2015, Carter underwent surgery to remove a mass from his liver. Later that month, he held a news conference to disclose that doctors had found melanoma, "four very small spots," on his brain.

February 18: The Daily Caller: Administration; Putin committed crimes against humanity in Ukraine
Secretary of State Anthony Blinken said Russia committed "crimes against humanity" in Ukraine in a Saturday statement, vowing to hold Russia "accountable" for murder, torture and rape. "Members of Russia's forces have committed execution-style killings of Ukrainian men, women, and children; torture of civilians in detention through beatings, electrocution, and mock executions; rape; and, alongside other Russian officials, have deported hundreds of thousands of Ukrainian civilians to Russia, including children who have been forcibly separated from their families," Blinken said. "These acts are not random or spontaneous; they are part of the Kremlin's widespread and systematic attack against Ukraine's civilian population." And, one might add, are similar to what the SS did under Hitler to the Jewish population. While the Biden administration had previously classified Russia's actions aainst Ukraine "war crimes," the designation of "crimes against humanity" goes a step further.

February 17: The Washington Times:
DOJ tells SCOTUS justices not to erase protections for big tech
The Justice Department says social media companies such as YouTube and Twitter shouldn't be held liable for hosting other people's content, but also says the tech giants may cross lines when they insert themselves into the situation by deciding what to promote. The department laid out its position in briefs to the Supreme Court in two cases to be heard next week involving claims that the companies should have done more to prevent the growth of the Islamic State/ISIS. The cases were brought by relatives of people who died in terrorist attacks for which ISIS has claimed responsibility. Tech companies argue they are protected by Section 230 of the Communications Decency Act, which in general immunizes them from liability for content someone else has posted. But the Biden administration says that law doesn't offer an absolute shield. "Section 230(c)(1) protects an online platform from claims premised on its dissemination of third-party speech, but the statute does not immunize a platform's other conduct, …," Acting Solicitor said.

February 17: The New York Post: Administration has no apologies or excuse for maybe shooting down a $12 balloon with expensive air to air missiles
White House National Security Council spokesman John Kirby told reporters Friday that the US government may never fully determine whether Joe Biden launched a $439,000 missile to pop a $12 ballon near Alaska — but insisted that it was "exactly the right thing to do" either way. Kirby faced the press one day after the Northern Illinois Bottlecap Balloon Brigade said its silver party-style balloon may have been one of three unidentified objects that Biden ordered shot down this past weekend. "We all have to accept the possibility that we may not be able to recover" debris from the objects, Kirby said before asking reporters to put themselves in Biden's position. "I'd ask you to just for a second to put yourself in his shoes, certainly in light of the Chinese spy balloon and what was a very real, certainly very sizable and tangible security threat — surveillance threat — to the United States," he begged. "In the wake of that … the military fine-tunes their radar parameters to see more and of course they're finding more. And you got these three, and they're unidentified, they're not responding to any kind of communication, so we don't know who owns them or what their purpose is," Kirby went on. "They're also at altitudes that could effect the safety of civilian air traffic, and based on the flight path and prevailing winds, potentially moving over sensitive military sites."

February 16: The Washington Times:
Russia's cyber spooks hit hard wall of Ukrainian resilience
Confounding pre-war predictions, Russia's cyber offensive against Ukraine has proven unprepared, uncoordinated and unable to overcome a well-prepared, flexible series of Ukrainian defenses that have relied on experience and expertise. Kyiv has been widely assisted by overseas IT partners from both public and private sectors, while its ability to call on a dense network of civilian specialists has provided critical civilian-military coordination in cyber warfare, experts said. The cyber combat was a leading topic of conversation at a major conference on the threat from state-sponsored threats in cyberspace held here in the South Korean capital. Expectations of a swift Kyiv collapse after last February's invasion were a key reason for failure of Russia's cyberstrategy to date. analysts said. The Russian invasion plan, drawn up by a small staff and only belatedly disseminated across the different branches of the Russian military, left insufficient time for coordination of the online fight with the other facets of the offensive.

February 16: Fox News:
Kentucky Supreme Court leaves state's near-total abortion ban in place
Kentucky's Supreme Court on Thursday allowed two abortion restrictions to remain in place but left larger constitutional questions unanswered about whether access to the procedure should be legal in the state. The court had been weighing challenges to the state's near-total ban and a separate one that outlaws abortion after the sixth week of pregnancy. It sent the case back to a lower court for further consideration of constitutional issues related to the more restrictive ban. Thursday's ruling comes after Kentuckians rejected a ballot measure last year that would have denied any constitutional protections for abortion. The justices heard arguments in the case a week after the November midterm elections. The state's Republican-led Legislature passed both of those laws. The justices ruled on narrow legal issues, clarifying that their decision does not determine whether the state constitution does or does not protect the right to receive an abortion. Nothing in this opinion shall be construed to prevent an appropriate party from filing suit at a later date," Deputy Chief Justice Debra Hembree Lambert wrote. Kentucky's Republican attorney general, Daniel Cameron, called the ruling a "significant victory," and said his office will continue to defend laws that "stand up for the unborn by defending these laws." The legal challenge brought by two Louisville abortion providers revolves around the state's near-total trigger law ban and six-week ban. The trigger law was passed in 2019 and took effect when the U.S. Supreme Court overturned Roe v. Wade last summer. It bans abortions except when they're carried out to save the life of the mother or to prevent disabling injury.

February 16: The Daily Caller:
Senator John Fetterman checks into hospital for "clinical depression"
Sen. John Fetterman (D-PA) checked himself into Walter Reed National Military Medical Center in Bethesda, Maryland, on Wednesday to receive treatment for clinical depression, his office said. "Last night, Senator John Fetterman checked himself into Walter Reed National Military Medical Center to receive treatment for clinical depression. While John has experienced depression off and on throughout his life, it only became severe in recent weeks," Chief of Staff Adam Jentleson said in a Thursday statement. The first-term senator and former lieutenant governor has struggled with severe medical issues since suffering a stroke in May 2022. Atrial fibrillation and a decreased heart pump, diagnosed in 2017, were the likely reasons for the stroke, which almost killed Fetterman. Jentleson admitted to The New York Times that rushing back to the campaign trail rather than resting may have caused Fetterman permanent damage. Fetterman "is receiving treatment on a voluntary basis," Jentleson continued. "After examining John, the doctors at Walter Reed told us that John is getting the care he needs, and will soon be back to being himself." Fetterman's struggles with depression have not been previously reported. He has been in and out of hospitals since the 2022 election cycle.

February 16: The Washington Examiner:
Fairfax Schools (in Northern VA) tell students they are inherently biased, docs show
A Fairfax County high school in Virginia is teaching students that they harbor inherent biases based on their religious or ethnic background under the guise of social-emotional learning. "Respect, Ownership, Achievement, and Relationships" is part of the social-emotional learning curriculum at Centreville High School and asks students to consider how their racial or religious backgrounds lead them to approve or disapprove of certain behaviors. "As we strive to create more welcoming and inclusive environments where all students, staff, and community members feel comfortable, it's important to practice respectful communication strategies with others who may have different beliefs, cultures, or perspectives," one of the program's slides says. "Identifying and understanding our own implicit and explicit biases is very important and something to be mindful of in conversations." Students are asked to consider how their "religious, spiritual, and moral beliefs" inform what they "interpret as good and bad behaviors" and how a student's "ethnic or racial group" has influenced their "understanding of how people should interact with each other."

February 16: The Epoch Times: Senate vote on Chinese balloon invasion
The U.S. Senate approved two resolutions unanimously on Feb. 15 that formally condemn the Chinese communist regime for its illegal incursion into U.S. airspace with a spy balloon and also call for transparency from the Biden administration about the incident. The first resolution "condemns the Chinese Communist Party's [CCP] invasion of United States airspace to conduct surveillance" on American citizens and military bases. It also calls on Joe Biden to "be transparent with the American people and Congress regarding this latest spying incident and all other attempts by the CCP to conduct surveillance on United States citizens, territory, and assets." The second measure condemns the incursion as a "brazen violation of United States sovereignty." The language closely mirrors that of House resolution approved on Feb. 9 by a unanimous vote. The United States has sanctioned six Chinese entities it claims are related to China's spy balloon program, which officials say has targeted 40 nations on five continents for covert intelligence collection.

February 15: Fox News: God is Alive and well as revival sweeps KY college campus and worship services end up being 24/7
Around-the-clock prayer services that have lingered for a week at a Christian university in Kentucky have drawn national attention as participants have flocked nationwide to experience what some are calling a spiritual revival. Students at Asbury University in Wilmore, Kentucky, have engaged in continual worship services in the school's chapel since Feb. 8, which have reportedly been marked by prayers, worship music, testimonies, altar calls and religious conversions. The movement began after students refused to leave following a chapel service last Wednesday, and the services have since grown to pack the school's chapel with worshippers from all over the country. "It's praise and worship, honestly. Nobody's snake-handling. It's just praise and worship that's going around 24/7," Jim Shores, an associate professor at the school said.


February 15: The Epoch Times:
US aircraft intercept 4 Russian military aircraft in Alaskan defense zone
U.S. fighter jets intercepted four Russian military aircraft that entered Alaska's air defense identification zone (ADIZ) on Feb. 13. The North American Aerospace Defense Command (NORAD), which oversees North American airspace and its defense, responded to the incursion with two F-16 fighters and five other supporting aircraft including two F-35s. The NORAD forces successfully intercepted a group of Russian bombers and fighters that entered Alaska's ADIZ. The ADIZ is not part of U.S. airspace, but the zone immediately surrounding it in which NORAD tracks and identifies aircraft. NORAD said the incursion was "in no way related" to several high-profile efforts by NORAD to shoot down unidentified aerial phenomena (UAP) over the last two weeks. Further, it said, the action was more routine than escalatory, as Russian forces attempt to penetrate the country's ADIZ several times a year in an effort to test U.S. responses.

February 14: The Washington Times:
Feinstein announces she will not run for reelection in 2024
As expected, Sen. Dianne Feinstein (D-A) announced on Tuesday that she will not seek another term. Mrs. Feinstein, 89, said she would spend the next two years working to advance long-held priorities like stricter environmental regulations and gun control. "Even with a divided Congress, we can still pass bills that will improve lives. Each of us was sent here to solve problems," said the California Democrat. "That's what I've done for the last 30 years, and that's what I plan to do for the next two years." A former mayor of San Francisco, Mrs. Feinstein was first elected to represent California in the Senate in 1992. Since then, she's chaired the Senate Intelligence Committee and the chamber's prestigious rules panel. Her advancing age, however, blocked her from leading the Senate Judiciary Committee when Democrats retook the majority in 2021.

February 14: Breitbart News:
US conducts operations in the South China Sea days after PRC targeted unarmed Philippine ship with military grade laser temporarily blinding sailors
The US Navy and Marine Corps began conducting "integrated expeditionary strike force operations" in the South China Sea, five days after Chinese ship fired a military-grade laser at an unarmed Philippine supply vessel, temporarily blinding its crew. The U.S. 7th Fleet announced the beginning of military exercises involving the 13th Marine Expeditionary Unit (MEU), the Makin Island Amphibious Ready Group (ARG), and the USS Nimitz carrier strike group (CSG) on Sunday. The USS Makin Island is a Wasp-class amphibious assault landing helicopter dock (LDH) ship -- essentially a small aircraft carrier that can launch helicopters and other aircraft that can take off vertically, or require very little runway space. They also carry landing craft needed by Marine units to come ashore in force. LHDs excel at providing rescue and humanitarian assistance as well as combat power. The U.S. Naval Institute (USNI) on Monday that the Philippine Coast Guard's statement about the laser attack on its ship on February 6, as well as other reprehensible Chinese laser attacks on ships and aircraft, and also a Sunday report from the Japanese Ministry of Defense about a Chinese ship approaching islands claimed by Japan.

February 14: The Daily Caller: FTC commissioners resigns; refuses to give Biden-appointed chair's abuse of government power legitimacy
Federal Trade Commission (FTC) Commissioner Christine Wilson announced her resignation Tuesday in a Wall Street Journal column, saying she refuses to give Biden-appointed Chair Lina Khan's "abuses of government power" legitimacy by staying with the agency. Khan's time as chair has sparked controversy since shortly after her appointment in June 2021, when Republicans began voicing concern about her alleged exclusion of Republican colleagues from aspects of antitrust enforcement. Wilson, prior to penning her resignation in the WSJ, was among those critical of Khan's approach and testified before the Senate in September 2021, accusing Khan of tearing down "the FTC's rich bipartisan tradition." Wilson wrote in her column that pushing back on Khan's abuses became difficult because she "consolidated power within the Office of the Chairman" and was enabled by "senior FTC officials."


February 14: Fox News:
Woke California legislature considering a bill to keep K-9s from biting criminal suspects
Law enforcement agencies in California would be prevented from using police K-9s from being put in situations where they could bite someone under a new bill being considered by state lawmakers in an effort to end a "deeply racialized and harmful practice," one of the bill's author's said. Assembly members Corey Jackson and Ash Kalra said AB 742 could help end a practice with a troubling history involving Black communities and police dogs, they said during a Monday news conference. Under the bill, law enforcement would be prohibited from using police dogs in apprehensions, arrests and crowd control, according to the bill's text. "The use of police canines has inflicted brutal violence and lifelong trauma on Black Americans and communities of color," Jackson said in a statement. "This bill marks a turning point in the fight to end this cruel and inhumane practice and build trust between the police and the communities they serve." The dogs could still be used to sniff out bombs, drugs and or other activities that don't involve biting. We're trying to make sure people are not harmed and seriously injured by using K9s," Jackson said. "Many of these bites can cause lifelong injuries. So, let's make this clear lifelong injuries before you're proven guilty." During the press conference to announce the bill, Kalra contended the use of police dogs is a practice "rooted in slavery."


February 13: U.S. Naval Institute:
Protecting Taiwan; make it a home game
No longer can one "define a fleet merely as a set of warships," wrote the late Captain Wayne Hughes, "because land-based systems play a prominent part." Thus, the littorals are not just "where the clutter is"; they also are "where the forts are."1 And the closer China comes to concluding it has the maritime superiority to achieve its political ends by force, the closer the Sino-U.S. rivalry edges toward conflict. The 1942 Solomon Islands campaign and the 1982 Falkland Islands campaign charted two paths to victory that merged at important crossroads and underscored three important principles of littoral campaigns: The winning side is the one that best integrates the home team, joint sea power, and trusted scouting. Having led to victory in both. these principles warrant careful study and creative integration by today's naval force as it readies for its next littoral campaign; Taiwan. And as the Solomons and Falklands illustrated, the home-team advantage goes to whomever shares the closest purpose with the local population, not necessarily the closest geography. A century ago, Sir Julian Corbett professed to his seagoing countrymen, "Command of the sea is only a means to an end."45 He based this claim on a simple truth: "Men live upon the land and not upon the sea." Today's naval force must think of maritime superiority in East Asia as the means by which facts on land will be either altered or upheld.

February 12: Sky News: Fourth unidentified flying object, described as an "octagonal structure" shot down by U.S. military
The take down is the fourth in just over a week and the third in as many days after objects were shot down in Alaska and Canada on Friday and Saturday respectively. Officials declined to say what the latest object looked like - but a senior US official later described it as an octagonal structure. They also did not reveal whether it was maneuverable or just floating with air currents.

February 12: The Washington Times: Russia suffers most casualties in the last two months than it has since it invaded Ukraine
The Russian military over the past two weeks has suffered its highest rate of casualties since the start of the conflict in Ukraine last year, British intelligence officials said Sunday, underscoring the rapid loss of manpower and materiel that is confronting Moscow's war effort. Western officials estimate that nearly 200,000 Russian troops have been killed or wounded since the beginning of the war on Feb. 24, 2022. The early weeks of the war saw the highest casualty rates, particularly around Kyiv, where Russian forces mounted an ill-fated campaign to capture the Ukrainian capital and overthrow the Ukrainian government. Russia has moved the bulk of its forces to eastern Ukraine in and around the disputed Donbas region but it is seeing massive casualties there, too. "Over the past two weeks, Russia has likely suffered its highest rate of casualties since the first week of the invasion of Ukraine," the British Ministry of Defense said. "The mean average for the last seven days was 824 casualties per day, over four times the rate reported over June-July 2022. Ukraine also continues to suffer a high attrition rate." "The uptick in Russian casualties is likely due to a range of factors, including lack of trained personnel, coordination, and resources across the front" lines of fighting in eastern Ukraine, British officials said. Moscow has mounted a major military personnel call-up to fill its dwindling ranks. But the Russian military has come under intense criticism — including from some prominent right-wing figures inside Russia — for sending young, poorly trained recruits directly into the fight. At the same time, Western officials say that the Russian military is likely running low on missiles, drones and other weapons of war. Moscow has increasingly turned to its partners, mainly Iran and North Korea, to help replenish its stockpiles.

February 12: United Press International:
U.S. airstrike takes out 12 terrorists in Somalia
U.S. Africa Command killed at least 12 al-Shabaab fighters in an airstrike in Somalia, the agency said Sunday. The attack took place Friday at the request of the Federal Government of Somalia, U.S. Africa Command reported. The strike was focused at a remote location southwest of the city Hobyo. No civilians were killed, according to the report. Al-Shabaab has been designated terrorist group by the U.S. Director of National Intelligence. The group has maintained its insurgency in the southern region of Somalia since 2006. The United States has stepped up its support of Somalia over the last year following a mass withdrawal of troops under former President Trump in 2020.

February 11: The Epoch Times:
PA court won't force release of voter info on 2020 election
An appeals court in Pennsylvania has refused to force the Department of State to release personal voter information to Senate Republicans for their ongoing investigation into the 2020 election, but it left the door open for the probe to continue by saying they have the power to enforce the subpoena themselves. In its long-running probe the GOP-led Pennsylvania Senate Intergovernmental Operations Committee issued a subpoena in September 2021 requesting the Department of State release guidelines, communications, and a variety of voter information. Democrat senators sued to block enforcement of the subpoena prompting the Republicans to ask the court to force compliance. The court's decision it said the state legislature itself through its constitutional powers has express constitutional authority to enforce its subpoena. It is unclear what impact the court's decision will have on the committee's election review, which has been largely dormant for the past year as the dispute over the subpoena has gone through the court process. Sen. Jake Corman said the goal of the probe wasn't to do a rerun of the election or carry out a recount, but to find flaws in the system "that could be exploited by bad actors" and recommend systemic fixes. "Our goal should be to proceed carefully, thoughtfully and transparently. We need to follow the evidence wherever it leads and get real results to make our election system stronger and more secure. That is the only way we can restore faith in our voting process and give all Pennsylvanians the peace of mind to know that future elections will be both fair and honest," Corman contended.


February 11: Fox News: US shoots down high altitude object in Canadian airspace in coordination with our northern allies
Pentagon Press Secretary Brig. Gen. Pat Ryder said Joe Biden authorized NORAD to work with the Canadian government to shoot down a "high-altitude airborne object" on Saturday after a call with Canadian Prime Minister Justin Trudeau According to the Pentagon, NORAD detected the object over Alaska late Friday evening and monitored the object over U.S. airspace with the assistance of the Alaska Air National Guard and was "tracking it closely and taking time to characterize the nature of the object. "Monitoring continued today as the object crossed into Canadian airspace, with Canadian CF-18 and CP-140 aircraft joining the formation to further assess the object," the statement said. A U.S. F-22 Raptor was used to shoot down the object in Canadian airspace using an AIM 9X missile, according to the statement. "As Canadian authorities conduct recovery operations to help our countries learn more about the object, the Federal Bureau of Investigation will be working closely with the Royal Canadian Mounted Police," the Pentagon said.

February 11: The Washington Times:
Fox News crew flown from LA to DC only to learn that an agreed upon Super Bowl interview with Joe Biden was cancelled at the last minute by the White House
The White House nixed Joe Biden's Super Bowl interview with Fox after the network had already flown its television crew from Los Angeles to Washington to tape an agreed-upon sit-down with the commander-in-chief. A person familiar with the discussions said the Fox Soul was blindsided by White House press secretary Karine Jean-Pierre's statement on Friday that the interview had been scuttled, just one day after the administration pitched the outlet last minute to conduct the pre-game interview. "The crew that was agreed upon was sent from LA to Washington, D.C and had every expectation to do the interview," an anonymity source said. The baffling saga began after the White House reached out to the network on Thursday to set up the pre-game interview with Fox Soul, the live-streaming platform that caters to Black viewers, after weeks of back and forth over conducting the interview with Fox News. Networks carrying the Super Bowl have traditionally scored interviews with presidents that air ahead of the game. Those interviews are regularly taped on the Friday before the Sunday kickoff.

February 11: The Daily Caller: Is the FBI watching you? If you're attending a Catholic service in Richmond, VA they may be
It is not every day that one learns that federal law enforcement (this time, the compromised and diminished Federal Bureau of Investigation) is watching your church and its members. But that is exactly what happened in Richmond, Virginia, where someone at the FBI's Richmond field office recently wrote a memo warning that those Catholics who attend the traditional Latin Mass are "almost certainly" ripe targets for recruitment by violent extremists. Michael McKenna, and contributor to the Daily Caller attends the Latin Mass in Richmond and believes the FBI analysis is directly pointed at him. How did the FBI come to the conclusion that the old ladies and young families at Mass are just a handful of steps away from becoming modern-day Weathermen? McKenna believes the answer is that the Richmond FBI field office figured that since those folks have concerns that the post-Vatican II church might not be firing on all cylinders, it only stands to reason that they are likely to be anti-Semitic, racist xenophobes ready to pull down the civilized order at any moment.

February 10: Fox News:
NYT ripped for only reporting Fetterman's "serious mental health" issues now that the truth doesn't matter and won't have consequences at the ballot box
Public figures are openly discussing how Sen. John Fetterman (D-PA) faces permanent mental challenges, a month after he was sworn in and a Democratic Senate majority secured. Fetterman suffered a stroke in May 2022 just ahead of the Pennsylvania Democratic primary. The severity of his condition was only revealed the following month but he continued to run for Senate while his campaign insisted he would be fit for office. His health problems became a source of public concern when he turned in a troubling debate performance against Dr. Mehmet Oz despite the assistance of closed captioning. Since defeating Oz, it appears many of Americans' worst suspicions about his health have been confirmed. Fetterman, who has been hospitalized, has also struggled for weeks to adjust to his role as senator, to the point he still needs technological aid to help him communicate with colleagues and his own staff. On Friday, the New York Times released an article, titled "Fetterman, Recovering After Stroke, Labors to Adjust to Life in the Senate," detailing his struggles with quotes from senators and staff.

February 10: The Daily Caller:
Your tax dollars are paying for attorneys to defend Mayorkas against possible impeachment as DHS hires a defense team
The Department of Homeland Security (DHS) has hired lawyers from a firm that previously represented House Democrats in the impeachment trial of then-President Donald Trump to protect the agency's secretary, Alejandro Mayorkas, Politico reported Friday. DHS signed a contract with Debevoise & Plimpton to help Mayorkas as House Republicans move to impeach the secretary. For months, House has indicated they will move towards impeaching Mayorkas for his mishandling of the crisis at the southern border. Reps. Pat Fallon (R-TX) and Andy Biggs (R-AZ) have filed articles of impeachment as the new majority took control of the House. Then-House Minority Leader Kevin McCarthy also threatened Mayorkas in November with impeachment if he didn't resign. Although it is unlikely that a Democrat-controlled senate will actually convict Mayorkas, the process will make public the missteps and lack of efforts to actually secure the border. This is the same kind of thing that the Democrats have done in the past against President Donald Trump.


February 10: Fox News: Washington man shoots and kills "erratic" suspect who was endangering his child's life at a dog park
Police in Washington state say that an armed man with his child at a dog park shot and killed an attacker in an incident where police have not filed charges. The Yakima, Washington Police Department said they had received 911 calls on Sunday from the Randall Park Dog Park with callers saying a man acting erratically had been confronting another man and his child at the park. "The erratic subject attempted to endanger the life of the small child with his words and actions, at which point the child's father protected his child from the threat," the Facebook post said. Police explained that the father gave verbal commands to the individual to stop the harassment and attempted to leave the park. When those attempts to deescalate, the situation were not successful, police say the 28-year-old father shot and killed the aggressive individual with a legally owned firearm. The Yakima-Herald Republic reported that the aggressor had been attempting to take the child, about five or six years of age, and that police believe narcotics played a role in the incident.

February 9: The Washington Examiner:
Department of State bankrolls group secretly blacklisting conservative media
The Washington Examiner has confirmed that the US Department of State has funded a deep-pocketed "disinformation" tracking group that is secretly blacklisting and trying to defund conservative media, likely costing the news organizations vital advertising dollars. The Global Disinformation Index, a British organization with two U.S. affiliated nonprofit groups, is feeding blacklists to ad companies with the intent of defunding and shutting down websites peddling alleged "disinformation." This same "disinformation" group has received $330,000 from two State Department-backed entities linked to the highest levels of government, raising concerns from First Amendment lawyers and members of Congress. "Any outfit like that engaged in censorship shouldn't have any contact with the government because they're tainted by association with a group that is doing something fundamentally against American values," Jeffrey Clark, the former acting head of the Justice Department's Civil Division said. "The government or any private entity shouldn't be involved with this entity that's engaged in conduct that is either legally questionable or at least morally questionable."

February 9: Fox News:
Senator John Fetterman (D-PA) hospitalized following Democrat retreat
S⁠⁠en. John Fetterman has been hospitalized overnight following lightheadedness he experienced at a Democrat Senate retreat Wednesday. "Towards the end of the Senate Democratic retreat today, Senator John Fetterman began feeling lightheaded," a statement from his office read. The office said he was in "good spirits and talking with his staff and family." Although Fetterman has reportedly continued to require electronic assistance in order to communicate with his staff and other senators. The hospitalization does not appear to be related to his previous stroke, the statement added.


February 9: iHeart Media-KTRH: Majority of lights stayed on throughout Texas in the recent ice storm due, impart, to fossil fuels
Aside from the city of Austin's incompetence to clear downed trees, the lights stayed on for a majority of Texas during the recent ice storm. Climate activists continue to hammer Gov. Abbott and state grid operators, but at the end of the day, measures taken after the 2021 freeze prevented Texas from plunging into darkness. "Even as wind turbines shut down. Even as solar panels were covered with ice. We kept the energy on," says H. Sterling Burnett, managing editor of The Heartland Institute's Environmental and Climate News. "Had we not had coal. Had we not had natural gas. We would have had the same problems this year that we had two winters ago," he contended. Burnett says northern states face the same challenges when it comes to ice. Compared to Austin, it took Deer Park and Pasadena crews only a matter of days to clear tornado debris to get the lights back on. Democrat-controlled Austin is still struggling to return power to all its residents.

February 8: The Washington Examiner: Former FBI agents detail the "politicization" of the agency before hearings in the House
According to advance written testimony statements, two former FBI agents will detail on Thursday how the bureau has become overly political before a new "weaponization" subcommittee. The agents, Thomas J. Baker and Nicole Parker, are set to sharply criticize what they view as the FBI's transformation into a partisan agency that they say has targeted public and their constitutional rights. The hearing will also feature testimony from Sens. Chuck Grassley (R-IA) and Ron Johnson (R-WI), who is ranking member of the Senate Permanent Subcommittee on Investigations. Americans have lost faith in the Federal Bureau of Investigation, an institution they once regarded as the world's greatest law enforcement agency," Baker's testimony reads.. "I spent many years with the FBI and am deeply troubled by this loss of faith. Specific lapses have come to light, many of which will be focused on by this panel. But why did they happen? What changed? The answer begins days after the 9/11 attacks with a cultural change at the bureau." Baker's testimony targets former FBI Director Robert Mueller, who was notably appointed special prosecutor for the investigation into alleged Russian interference hoax during the 2016 presidential election.

February 8: Fox News: House representative warns former Twitter execs they could go to jail over censorship; FBI responds to allegations of collusion
Former Twitter executives who met with the House Oversight Committee on Wednesday were given a stern warning from one representative, who said arrests were coming their way. The purpose of the hearing was to address how Twitter blocked the sharing of a report on Hunter Biden's laptop by the New York Post prior to the 2020 election. Former Twitter CEO Jack Dorsey said in May 2021 that blocking the Hunter Biden story was a "total mistake." During questioning committee member Clay Higgins (R-LA) Twitter's former Head of Trust and Safety Yoel Roth, former chief legal officer Vijaya Gadde, former Twitter deputy counsel James Baker and Anika Collier Navaroli, a former employee at Twitter, that the bottom line was the FBI had the "Biden Crime Family" laptop for a year, knowing it was leaking and that those leaks would hurt the Biden campaign. "You, ladies and gentlemen, interfered with the United States of America 2020 presidential election, knowingly and willingly," Higgins said. "That's the bad news, it's gonna get worse because this is the investigation part. Later comes the arrest part. Your attorneys are familiar with that." The FBI rejected the characterization of an inappropriate relationship with Twitter and issued a statement in response to Higgins' comments.

February 7: The Daily Caller: Is this a joke? After trying to shut down the need for oil, Biden says the U.S. will need oil "for at least another decade!"
House and Senate Republicans burst into laughter at Joe Biden's remark about oil at Tuesday's State of the Union Address. Biden made the remark over oil producers' concerns that the administration will shut down their refineries. Republicans, including House Speaker Kevin McCarthy, immediately started laughing. "We're gonna need oil for at least another decade," Biden said, leading to laughter among the crowd. "And beyond that. We're gonna need it, production. If they had in fact invested in the production to keep gas prices down, instead, they used their record profits to buy back their own stock, rewarding the CEOs and shareholders." The Biden administration has urged oil producers to increase refinery output in an effort to produce more oil and ultimately reduce gas prices. Simultaneously, the administration halted the leases of oil and gas drilling on federal lands and scrapped the construction of the Keystone XL pipeline, which was intended to carry over 800,000 barrels of oil per day. House Republicans earlier this year introduced legislation to prohibit Biden from selling oil from the U.S.' Strategic Petroleum Reserve (SPR) to China and another to prohibit non-emergency releases from the SPR unless the administration increases domestic oil and gas production.


February 7: Fox News:
Sanders; the choice for our country moving forward is between "normal and crazy"
Newly-elected Gov. Sarah Sanders (R-AR) delivered the GOP response to Joe Biden's second State of the Union (SOTU) speech Tuesday evening, calling for a "new generation of Republican leadership" and describing the choice between Democrats and Republicans approaches as a choice "between normal or crazy." "Being a mom to three young children taught me not to believe every story I hear. So forgive me for not believing much of anything I heard tonight from [Joe] Biden. From out-of-control inflation and violent crime to the dangerous border crisis and threat from China, Biden and the Democrats have failed you," Sanders said. "It's time for a change. Tonight, let us reaffirm our commitment to a timeless American idea: that government exists not to rule the people, but to serve the people. Democrats want to rule us with more government control, but that is not who we are," she continued. "In the radical left's America, Washington taxes you and lights your hard-earned money on fire, but you get crushed with high gas prices, empty grocery shelves, and our children are taught to hate one another on account of their race, but not to love one another or our great country," she added.

February 7: The Epoch Times: Update on CCP/PRC spy balloon and recovery efforts
U.S. Air Force General Glen VanHerck told reporters Monday that the suspected Chinese spy balloon that was shot down last weekend was hundreds of feet in diameter, assessing that it was up to 200 feet tall and weighed thousands of pounds. He added that the balloon was potentially carrying explosives but had no evidence of such, noting further that there was a device handing from the bottom of the balloon that was the size of a small jet aircraft. According to Reuters, the risk that it might be carrying an explosive was a factor in his planning to shoot down the balloon over open water. VanHerck said possible explosives could have been on board "to detonate and destroy the balloon." The Chinese Communist Party (CCP) confirmed the balloon was of Chinese origin but claimed it was a "civilian airship" meant to monitor weather patterns. U.S. officials, however, say that it was a Chinese military spycraft. The general said "We took maximum precaution to prevent any intel collection. "It was my assessment that this balloon did not present a physical military threat to North America. …therefore, [as the general overseeing NORAD] I could not take immediate action [against the balloon] because it was not demonstrating hostile act or hostile intent." He noted that U.S. Navy vessels were helping recover parts of the balloon which covered a square area of about 15 football fields in size.

February 6: The Epoch Times:
Federal judge wants answers after Jan 6 defendant says he's innocent
A federal judge is demanding answers from lawyers representing a defendant after the man proclaimed his innocence one day after admitting he entered the U.S. Capitol on Jan. 6, 2021, in violation of federal law. U.S. District Court Judge Amit Mehta on Feb. 3 gave the defense and prosecutors one week to explain why he shouldn't act following a published interview of Thomas Adams Jr., the defendant. Adams told The State Journal-Register he wouldn't change anything he did on Jan. 6th. "I didn't do anything. I still to this day, even though I had to admit guilt, don't feel like I did what the charge is," Adams said. The comments came one day after attorneys for Adams reached an agreement on facts in the case with prosecutors. In the agreement, the parties agreed that the government would show that Adams entered the U.S. Capitol through a breached door without authorization and made his way to the Senate chamber before being escorted out of the building by law enforcement officers. Based upon the facts provided, Mehta had decided Adams was guilty of obstruction of an official proceeding and of entering or remaining in a restricted building or grounds. Adams said in the new interview that he did go into the building but that he left when he was told to leave. He said he "followed the crowd" toward the Capitol, passed a fence that had already been knocked down, and entered a doorway that was open. Mehta said the parties must show "why the court should not vacate Defendant's convictions of guilt in light of his post-stipulated trial statements" to the newspaper.

February 6: Fox News: McCarthy tells Biden before the State of the Union speech "Let's get to work on reducing the debt"
House Speaker Kevin McCarthy on Monday called on Joe Biden to negotiate with Republicans on the debt ceiling, find a compromise that cuts federal spending, and help Congress move toward a balanced budget to ensure the national debt doesn't threaten future generations of Americans. He told Biden "… congressional Republicans are ready to act – to save our country and to make America stronger. I hope you will join us," McCarthy said as a prebuttal to Biden's State of the Union address on Tuesday. McCarthy said the excessive federal spending that many economists believe contributed to surging national inflation can no longer be tolerated. And while the White House has said it will not negotiate with Republicans, McCarthy said neither party has any choice but to reach a deal that extends the debt limit as Democrats want, but also meets the GOP goal of paring back federal spending. He also set the record straight saying the House GOP will not cut programs like Medicare, something the Democrats have attempted to spin to their advantage saying that Medicare is being threatened by House Republicans.

February 6: The Washington Times: Sarah Sanders, half of Biden's age, to present the GOP State of the Union response, to showcase the GOP's youth and energy
Gov. Sarah Huckabee Sanders (R-AR), a rising star in the Republican Party and the youngest governor in the nation at age 40, will deliver the Republicans' response Tuesday to the State of the Union address by the country's oldest president, 80-year-old Joseph R. Biden. Sanders is promising a forceful takedown of the Biden's first two years in office, including his botched withdrawal from Afghanistan and lax security at the U.S. border with Mexico. "It's hard to find a single thing that the Biden administration has done that has been positive," Sanders said in a video released by the Republican Governors Association. "I am looking forward to rising to the moment, to doing great things for our state, and joining in a coalition of strong, conservative governors across the country."

February 6: The New York Post: Why would China use a spy balloon rather than a satellite to survey the US?
Why would China use an old-fashioned balloon instead of a more sophisticated satellite to spy on a country in 2023? That's the question many are asking after a the Us shot down a massive Chinese balloon on Saturday — after it had been sailing over sensitive military sites across America for several days. Despite the balloon igniting a spying saga between Washington and Beijing, the use of the relatively rudimentary surveillance device isn't new — or that unusual. One of the main reasons a country would choose a high-altitude balloon over a satellite is cost, one expert told The Post on Monday. "Balloons are a lot cheaper! And you don't need a rocket to get them up there," said Blake Herzinger, a former Navy intelligence officer and current nonresident fellow at the American Enterprise Institute. "If a balloon gets popped, it's less of a big deal than using anti-satellite weapons, which we typically frown upon."

February 5: The Washington Times: The PRC/CCP Balloon Affair: House Intel Chair slams White House for essentially tackling the quarterback after the game is over
House Intelligence Committee Chair Mike Turner (R-OH) blasted the Biden administration Sunday for shooting down a Chinese spy balloon only after it had cleared land and was over the Atlantic Ocean, allowing it to traverse the continental U.S. over several sensitive military sites. He used a sports analogy critique of Joe Biden, arguing that he "lacks urgency" on national security issues. "(Joe Biden) taking it down over the Atlantic is sort of like tackling the quarterback after the game is over," Turner said on NBC's "Meet the Press." "The satellite had completed its mission. It should never have been allowed to enter the United States, and it never should have been allowed to complete its mission."

Meanwhile the Washington Examiner reports that another Chinese surveillance balloon crashed near the Hawaiian Island four months ago. The information comes one day after Joe Biden ordered the current Chinese spy balloon to be shot down off the coast of South Carolina, after it had traveled across the U.S. for several days and hovered over several military installations.

February 5: Breitbart News: Biden scrambles to rewrite the State of the Union speech following the China Spy Balloon fiasco
Joe Biden and his speech writers are "likely rewriting" the China portion of his State of the Union speech following the Chinese Communist spy balloon violating U.S. airspace and eventually being shot down after transiting the continental US. As Biden's speechwriters try to help Biden emphasize a series of his few accomplishments during the State of the Union speech this week, Axios noted Biden will try to be "nimble" and would have to "likely rewrite" his portion on China, while the administration is also navigating Beijing's threat of repercussions for downing the spy balloon.

February 4: The Daily Caller:
China helping Russians undermine US Ukraine-related sanctions
China is subverting international sanctions and export controls to provide critical technology to Russia for its war in Ukraine, according to a review of customs data by The Wall Street Journal. The Wall Street Journal reports defense companies owned by the Chinese Communist Party (CCP) have been shipping jamming technology, fighter jet parts and navigation tools to Russian defense companies that are currently subject to US and international sanctions. Russian state-owned defense companies have received tens of thousands of shipments of dual-use products, meaning they have both civilian and military uses, mostly from China. Russia relies on imports of key technology like semiconductors to maintain its wartime manufacturing as it fights in Ukraine, experts say. The U.S., Europe and most of their allies have applied sanctions blocking the shipment of such technologies to Russia since the war began, but countries like China and Turkey have not agreed to those restrictions, providing Moscow an out to continue its aggression in Ukraine. Turkey has maintained that Western sanctions, aimed at destroying the Russian war economy, are ineffective, while China has used the rift between Moscow and its adversaries to welcome the Kremlin further into its sphere of influence.

---
February 4: The Washington Examiner:
What the GOP House has done in just over a month
It's been just over a month since Republicans took control of the House and have begun to usher in a new era of rules and legislative priorities. Days before the lawmakers were sworn in on Jan. 3, House Majority Leader Steve Scalise released a list of the GOP's top 11 bills and resolutions the party planned to pass. As of Friday, Republicans have passed six. Scalise said the GOP planned to change the way the House does business [See related column] and to start moving legislation through regular order.

• On January 9th the House passed HR 11 (365 to 65) establishing the Select Committee on Strategic Competition Between the United States and the Chinese Communist Party (CCP) -- tasked with investigating the economic and security progress of between the CCP and the U.S. and submitting policy recommendations to address any concerns.

• The same day the House passed (221-210) HR 23, the Family and Small Business Taxpayer Protection Act which revokes some monetary payments that were made available through the Inflation Reduction Act. Specifically, the bill blocks most of the $80 billion in spending that was set to go toward the Internal Revenue Service that would have gone toward hiring roughly 87,000 new agency employees which Republicans argued would be used to boost tax enforcement and hurt middle-class workers in order to increase revenue for the federal government.

• Passed (222-209) a concurrent resolution – The Sense of Congress Condemning the Recent Attacks on Pro-Life Facilities, Groups, and Churches – condemning attacks on anti-abortion facilities and groups in the wake of the overturning of Roe v. Wade last summer and which calls upon Joe Biden to activate appropriate law enforcement agencies to support the safety of anti-abortion groups. The measure is largely symbolic since it is unlikely the Administration will do anything.

• Passed (220-210) the Born-Alive Abortion Survivors Protecting Act, HR 26, which aims to increase protections for infants who survive an attempted abortion by requiring healthcare personnel performing the procedure to provide life-saving care that would be provided to "any other child born alive at the same gestational age." Any healthcare worker who fails to do so could be subject to criminal penalties. This bill is unlikely to receive adequate support in the Democrat-controlled Senate.

• Passed (331-97) HR 22, the Protecting America's Strategic Petroleum Reserve from China Act. This legislation blocks the sale of oil from the country's Strategic Petroleum Reserve emergency stockpile to China or any entity that is linked to the CCP. Going further, the bill requires the Department of Energy to block any of its consumers from exporting the oil to China after purchasing from the U.S. reserve. A similar bill is currently working its way through the Senate.

• Passed (221-205) HR 21, the Strategic Production Response Act after considering 140 amendments under an open rule. The bill seeks to limit the president's ability to release oil from the Strategic Petroleum Reserve and would require the federal government to increase the percentage of federal lands that are leased for oil and gas production. Republicans argued it was an "urgent" policy that would help rebuild the emergency stockpile and preserve oil for emergency situations or natural disasters. One Democrat voted with the GOP members, but the measure is not expected to pass in the Senate.

• Ready to go, but not yet enacted, is HR 27 the Prosecutors Need to Prosecute Act which requires state and local prosecutors to report data on how many criminal cases they decline to prosecute as well as the outcome of cases they choose to execute. The bill also mandated that prosecutors report how many cases they are initiating against defendants with a criminal history as well as the number of defendants who are released or eligible for bail.

• Also awaiting House floor action is the Nation's Law Enforcement Agencies and Condemning Any Efforts to Defund or Dismantle Law Enforcement Agencies measure and the largely symbolic Concurrent Resolution 5 which seeks to offer "sincere gratitude and appreciation" for law enforcement agencies and officers across the country. The resolution would merely recognize Republicans' opposition toward efforts to "defund and dismantle" law enforcement agencies.

• Also awaiting floor action is the Border and Safety Security Act (HR 29) which seeks to control the surge of immigration at the southern border further by giving the secretary of the Department of Homeland Security control to bar autonomously immigrants from coming into the country at any point of entry as a way to "achieve operational control" over the border. Under the legislation, that decision could be made whenever the secretary determines at their own discretion.

• The Illegal Alien NICS Alert Act (HR 28) which seems to be falling short of garnering enough GOP votes for final passage is in the pipeline to be considered. This bill seeks to require the National Instant Criminal Background Check system to notify Immigration and Customs Enforcement and relevant local law enforcement agencies when an illegal immigrant attempts to purchase a firearm in the U.S. thereby raising some concerns among the 2nd Amendment groups that it might empower the politically ravaged FBI to strip gun owners of their firearms.

• Also awaiting floor action is the No Taxpayer Funding for Abortion and Abortion Insurance Full Disclosure Act (HR 7). This bill seeks to permanently reestablish the Hyde Amendment that prohibits any federally appropriated funds from going to pay for abortions except in the case of rape, incest, or endangerment of the life of the mother.

---

February 4: The Epoch Times: CCP/PRC spy balloon shot down over the Atlantic; recovery actions may be underway
The Chinese surveillance balloon drifting east toward the Atlantic Ocean has been shot down by the U.S. military and is now falling into the sea, video shows. Television footage showed the balloon deflating before dropping toward the water around 2:40 p.m. U.S. military jets were visible flying in the vicinity, and ships were deployed in the water preparing for the recovery operation. The shootdown came after Joe Biden earlier on Saturday broke the silence on the balloon, telling reporters that "we're gonna take care of it." Secretary of Defense Lloyd Austin said Biden gave the go-ahead on Wednesday to "take down the surveillance balloon as soon as the mission could be accomplished without undue risk to American lives under the balloon's path." He added that the balloon was being used by Beijing "in an attempt to surveil strategic sites in the continental United States." U.S. officials had estimated its size of the balloon's payload at about three school buses, flying at about 60,000 feet. The U.S. fighter aircraft assigned to U.S. Northern Command brought down the balloon over the water off the South Carolina coast, and the action was taken in coordination with the Canadian government.

February 3: The Washington Times: Chairman Jordan subpoenaed Biden Administration officials regarding the targeting of parents who spoke out at local school board meetings
House Judiciary Committee Chairman Jim Jordan on Friday subpoenaed Attorney General Merrick Garland, FBI Director Christopher Wray and Education Secretary Miguel Cardona for withholding documents relating to the administration's targeting of parents at school board meetings. The subpoenas require the three Biden administration officials to turn over all documents by March 1. The move by Jordan is part of House Republicans' Select Subcommittee on the Weaponization of the Federal Government designed to examine the behavior of the FBI and Justice Department.

February 3: News Max: Could the Chinese balloon could be a test for setting off nuclear blast to shut off the U.S. power grid
The high-altitude Chinese surveillance balloon that is traveling across the U.S. could be a dry run to deliver a nuclear device that would wipe out America's power grid, according to a leading expert of electromagnetic pulse (EMP) devices. "China's recent balloon flyover of the United States is clearly a provocative and aggressive act," retired Air Force Maj. David Stuckenberg, who once led the Defense Department's EMP Task Force, said. "It was most likely a type of dry run meant to send a strategic message to the USA. We must not take this for granted." Stuckenberg, founder and chairman of the American Leadership & Policy Foundation, wrote in a 2015 paper that high-altitude balloons would be the easiest to resource, equip, and launch a nuclear device in the atmosphere that would act as an EMP and dismantle the U.S. power grid.

February 3: The Epoch Times:
CCP spy balloon can maneuver but Administration taking no action but tracking it
The Chinese surveillance balloon that floated over US. airspace is maneuverable and is currently in the central United States, a top Pentagon official told reporters. The balloon, which had hovered over the state of Montana where nuclear silos are housed, has a "large payload underneath the surveillance component" of the balloon, according to Defense Department spokesperson Brigadier General Pat Ryder. It is currently heading eastward at an altitude of about 60,000 feet, Ryder said, adding that he expects the balloon's continued presence in the United States over the next few days. He didn't provide a specific location of the balloon, saying that it's changing by the hour. "We know the balloon has violated U.S. airspace and international law, which is unacceptable," Ryder said. "We have conveyed this directly to the PRC at multiple levels, and in terms of specific locations I will not be able to go into specific locations other than to say it is moving eastward at this time," he reported. He said the balloon is "maneuverable" and "has changed its course, which is why we are monitoring it," but refused to go into the timing of such change or how the Pentagon has been tracking it, when pressed by reporters. "We know this is a Chinese balloon and it has the ability to maneuver," Ryder said. "We assess the balloon does not present a military or physical threat to people on the ground. We will continue to monitor and review options."

February 2: Fox News: Chinese Communist Party using high-altitude surveillance balloons to spy on the Americas
The U.S. government says another Chinese spy balloon is traveling over Latin America. "We are seeing reports of a balloon transiting Latin America," Brig. Gen. Pat Ryder, a Pentagon spokesperson, said. "We now assess it is another Chinese surveillance balloon." Ryder said during a briefing Thursday the U.S. government detected a high-altitude surveillance balloon over the continental U.S. A senior defense official said during the briefing the U.S. government is "confident" the surveillance balloon is from the People's Republic of China. The balloon was recently over Montana, and the official said the government considered shooting it down but decided against using military force because of the potential risks to population centers on the ground. When Joe Biden was briefed on the situation, he asked for military options, the official said. A number of F-22s were mobilized in order to be available should Biden decide to bring it down. A spokesperson for the Chinese Foreign Ministry said Friday the balloon is a "civilian airship" being used for meteorological purposes and deviated from its planned course. But interestingly it hovered over strategic military installations like the missile silos in Montana.

February 2: The Daily Caller:
Montana Governor not briefed on CCP surveillance balloon, wants it shot down
Gov. Greg Gianforte (R-MT) said Friday he was not briefed on a Chinese spy balloon until it was well into his state. "Well, when I got briefed, this slow-moving balloon was hundreds of miles into Montana, it had already flown near the Air Force base and the ICBM silos," Gianforte told Fox News' Tucker Carlson. "When I finally got informed, it was over our most populous city, it got spotted by a photographer at the airport." "Well, that's bizarre," Carlson said in response. "That suggests deception." The Department of Defense (DOD) announced Thursday that it had tracked the Chinese balloon as it crossed over Montana. The DOD said during a background briefing that it did not try to shoot the balloon down due to concerns about causing damage and casualties on the ground. "If it was up to Montanans, this thing would have been taken out of the sky the moment it entered our sovereign airspace," Gianforte said. It is clear that this decision went to the President's desk, the governor contended. And "…he chose not to act and unfortunately the result of that is that Americans are endangered and our enemies are emboldened." Senator Steve Daines (R-MT) said earlier that some Montanans asked his office if they could "take a shot" at the Chinese spy balloon!

February 2: Fox News: House votes to remove Omar from Foreign Affairs Committee over antisemite comments
The House of Representatives voted to remove Ilham Omar (D-MN) from the House Foreign Affairs Committee. The vote was 218 to 211, with one member voting present. Republicans said their decision to oust her from the powerful committee was because of past comments she made that were viewed as anti-Semitic. "Representative Omar, by her own words, has disqualified herself from serving on the Committee on Foreign Affairs, a panel that is viewed by nations around the world as speaking for Congress on matters of international importance and national security," the four-page resolution stated. Democrats blasted Republicans for removing Omar from the committee even though there was precedent established by Speaker Nancy Pelosi (D-CA) who refused to appoint two Republican members requested by the GOP leadership to the January 6th committee and, instead, appointed two anti-Trump Republican members of her own choosing.

February 2: The Washington Times: Lawsuit over Hunter's laptop could open information about Biden family business dealings
Hunter Biden's threat of a lawsuit over news reports based on the contents of his leaked laptop computer would expose Joe Biden's son to depositions and other legal discovery about his family's far-flung business deals. That would be a huge headache for Hunter and his father, who is expected to launch his 2024 reelection campaign soon. Hunter threatened to sue Fox News host Tucker Carlson for defamation after Carlson accused the Biden family of conducting a money laundering scheme. If the lawsuit proceeds, Carlson's attorneys could turn the tables on Hunter during the litigation. They could use the discovery process to question the president's son under oath about his foreign business dealings, which critics say are flooded with influence peddling and other corruption. "If Hunter sues various conservatives, they can try to depose him. There is a risk to this strategy," said Josh Blackman, a law professor at South Texas College of Law.

February 2: Fox News:
US monitoring suspected Chinese spy balloon over northern states
The US government is monitoring a suspected Chinese surveillance balloon that has been moving over northern states over the past several days. Pentagon spokesperson Brig. Gen. Pat Ryder said during a briefing on Thursday afternoon that the U.S. government has detected a high-altitude surveillance balloon over the continental U.S. "The United States government has detected and is tracking a high-altitude surveillance balloon that is over the continental United States right now. The U.S. government to include Norad, continues to track and monitor it closely. The balloon is currently traveling at an altitude well above commercial air traffic and does not present a military or physical threat to people on the ground. Instances of this kind of balloon activity have been observed previously over the past several years. Once the balloon was detected, the U.S. government acted immediately to protect against the collection of sensitive information," Ryder said.

February 1: The Daily Caller:
Biggs introduces articles of impeachment against DHS Secretary Mayorkas
Rep. Andy Biggs (R-AZ) introduced articles of impeachment against Department of Homeland Security (DHS) Secretary Alejandro Mayorkas Wednesday over his handling of the surge of illegal immigration at the U.S.-Mexico border. Under Mayorkas' leadership, federal authorities at the border have seen record surges in illegal migration, with December marking the highest month on record with more than 250,000 migrant encounters. That led Biggs to introduce the impeachment articles alongside more than one dozen of his Republican colleagues. Biggs also centered his decision around the surge in drugs, particularly fentanyl, coming over the southern border. "The actions of Secretary Mayorkas have made the border less secure and encouraged aliens to enter the United States illegally, instead of taking actions to maintain operational control of the border. His actions have subverted the will of Congress and the core tenants of the Constitution," the resolution states.

February 1: The Epoch Times: Fed raises interest rates quarter point
The Federal Reserve raised interest rates by 25 basis points, matching market expectations and lifting the benchmark federal funds rate to a target range of 4.50 to 4.75 percent. This was the smallest rate increase since the current quantitative tightening cycle began in March 2022. Central bank officials believe that further increases will be necessary to obtain "a stance of monetary policy that is sufficiently restrictive," according to a statement from the Federal Open Market Committee (FOMC). While inflation has slowed, it remains too high for the U.S. economy. "Recent indicators point to modest growth in spending and production. Job gains have been robust in recent months, and the unemployment rate has remained low Inflation has eased somewhat but remains elevated," the FOMC stated. The market had widely anticipated that the FOMC would overwhelmingly agree to a quarter-point rate increase amid cooling inflation and a slowing U.S. economy,

February 1: The Washington Times: Russian brutality, war crimes, leaves Ukrainian town with devastation and mass graves
Before the war, Bucha, Ukraine, was a popular destination for a brief respite from the hustle and bustle of the capital about 15 miles away. Unfortunately, it had the misfortune of being located in the middle of one of the primary invasion routes into Ukraine for Russian forces. Ukrainians say Russian troops used brutality as a tactic, leaving devastation and mass graves in their wake, abandoning Bucha only after the campaign to capture Kyiv stalled and was abandoned. The Russian invaders seemed to recognize no distinction between soldiers and noncombatants in Bucha. Civilians were as likely to be killed crossing the street to buy bread as they would be taking up arms in the city's defense. Ukrainian officials said almost 500 bodies, including women and children whose hands were bound behind their backs, were recovered in what has come to be known as the Bucha massacre.

February 1: Fox News: US forces seize thousands of weapons originating from Iran
The U.S. has seized thousands of rifles and nearly two dozen anti-tank missiles originating from Iran and transported via shipping routes. CENTCOM (The US Central Command) reported that their forces worked in cooperation with international naval partners to successfully interdicted the transport of over 3,000 rifles, 587,000 rounds of ammo, anti-tank missiles, and other weapons transiting from Iran to Yemen. The interdiction took place in mid-January in the Gulf of Oman, where CENTCOM and its naval partners seized the ship's cargo. The ship was stopped by a French naval vessel and British and US naval units assisted with the boarding and cargo seizure.

January 31: The Epoch Times: House to vote on ending the pandemic emergency
Joe Biden says his administration will end the 3-year COVID-19 public health emergency on May 11 but Republican leaders in the United States House of Representatives aim to declare it over as soon as Feb. 1. The newly constituted GOP-controlled House Rules Committee cleared four pandemic-related bills during four hours of hearings on Jan. 30, sending the proposals directly to House floor where they will be debated without committee review. Democrats — outnumbered 9-4 on the panel — argued that abruptly pulling the plug on a raft of COVID-19 emergency measure would cause massive disruptions across a range of health services, from telehealth to Medicaid to programs provided by the Veterans Administration. But Republicans insisted there is no need for the emergency measures to continue since even Biden himself admitted in September that the COVID-19 pandemic "is over." Rep. Cathy McMorris Rodgers (R-WA) said "it is long past time" for the administration to end an emergency "that no longer exists. This is long overdue," she said, noting that nearly all states, including Washington on Oct. 31, have lifted their pandemic emergency declarations.

January 31: Fox News: Biden's DOJ attempting to reverse Trump clemency decision
The Biden team has now taken their crusade to erase Trump's legacy to absurd lengths, going so far as to nullify one of Trump's clemency decisions. Nowhere do presidents have more authority than when granting pardons and commuting prison sentences. Presidents turn to the clemency process to right a prosecutorial wrong, as President Trump did in the case of Philip Esformes. Now, the Department of Justice is trying to undo his clemency. Esformes was indicted on 32 counts related to his healthcare business. During the trial, a magistrate judge strongly criticized the prosecutors' unethical moves to uncover and utilize information that was clearly covered by the attorney-client privilege. It's easy to win a criminal case when you know the other side's strategy. And that is exactly what happened. Pointing out that the Justice Department blatantly broke the rules and then tried to cover it up, the magistrate characterized the prosecutors' conduct as "deplorable." Shockingly, the magistrate's findings were ignored by the trial judge. Former Attorney-General John Ashcroft – certainly not a person who could be characterized as 'soft on crime' – called the prosecutorial misconduct in Esformes' trial "amongst the most abusive" he had ever seen.

January 31: The Daily Caller: House has scheduled a vote on booting Omar off the Foreign Affairs Committee for antisemitism remarks
The House is slated to vote Wednesday on a resolution to remove progressive Rep. Ilhan Omar (D-MN) from her position on the House Foreign Affairs Committee after days of uncertainty over whether the measure had enough GOP support to pass. The resolution, introduced by freshman Rep. Max Miller (R-OH), takes aim at Omar's 2019 comments that were criticized by members on both sides of the aisle making antisemitic comments. The move comes in the wake of Speaker Kevin McCarthy (R-CA) removing Reps. Adam Schiff (D-CA) and Eric Swalwell (D-CA) from the House Intelligence Committee — Schiff for pushing the Trump-Russia collusion narrative and Swalwell for his relationship with an alleged Chinese spy.

January 30: United Press International:
Russia pounds Ukraine civilian targets, 3 dead, 10 wounded
Ukraine faced widespread attacks from Russia on Monday, including the shelling of residential areas in the recently liberated city of Kherson, where three people died and 10 others were injured, officials said. Kherson military leaders said Moscow attacked and targeted numerous civilian buildings, including a bank, bus station, hospital, post office, residential buildings and a school on Sunday. The Russian forces are using mercenaries' and, according to Kiev, they are being rebuffed.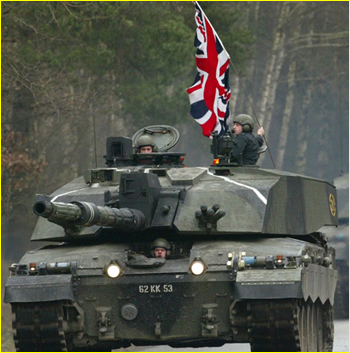 January 30: Sky News: Brit army falling behind, needs more investment
Defense Secretary Ben Wallace has told Sky News that the British Army has "fallen behind its peer group" and "needs investment." It comes after Sky News yesterday revealed a U.S. general privately told Wallace that the UK's armed forces are no longer regarded as a top-level fighting force. Defense sources revealed the US general said this decline in war-fighting capability needed to be reversed faster than planned in the wake of Russia's war in Ukraine. The UK Prime Minister has indicated there are more funds coming as parliament works on budgetary matters, while Army generals are saying sending UK tanks to Ukraine will further exasperate UK's readiness posture.

January 29: The Washington Times: Speaker says completely "off the table" are cuts to Medicare, Medicaid, or Social Security in the debt limit debate
House Speaker Kevin McCarthyt (R-CA) and Joe Biden will meet Wednesday to discuss lifting the nation's $31.5 trillion debt ceiling to avoid default in June. McCarthy vowed Sunday that cuts to entitlements like Social Security, Medicare and Medicaid are completely "off the table" but emphasized that he wants to evaluate "every single dollar we're spending no matter where it's being spent," including the military. The meeting between the two men will come as Democrats, including the White House, have rebuffed House Republicans' demands to negotiate for spending cuts amid staggering national debt that's accrued under presidents of both parties stemming back decades. "We're not going to default. But let me be very honest with you right now," the Speaker said. "[Default] won't come to fruition until sometime in June. So, the responsible thing to do is sit down like two adults and start having that discussion."

January 29: The Daily Caller:
Israel may be behind drone attack on Iranian munitions factory
Reportedly Israel may have carried out a drone strike targeting an Iranian munitions factory Sunday as tensions grow between the two countries. According to the Wall Street Journal, Iranian officials claim their air defenses struck down one drone and two others committed minor damage to the munitions factory. The factory, located in the city of Isfahan, is right next to a site belonging to the Iran Space Research Center, which has been sanctioned by the U.S. Department of State for contributing to Iran's ballistic missile program. The strike comes as American officials negotiate with Israel's newly elected administration on Iran and other regional issues. Secretary of State Tony Blinken will speak with Israeli Prime Minister Benjamin Netanyahu on Monday to reduce tensions with the Palestinian population. Additionally, the U.S. and Israel carried out its largest joint military exercises last week as a warning to Iran and other adversaries in the region. General Herzi Halevi, Israel's new military chief of staff, said the exercises "bring a very clear message to Iran: if Iran makes mistakes, offense capabilities are getting ready."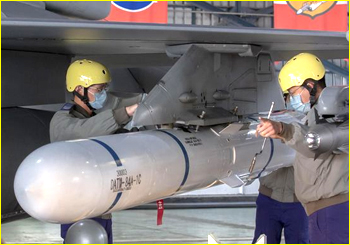 January 29: The Washington Times: Democrat criticizes General for saying he believes the China may be at war with the U.S. by 2025, telling his toops to prepare for this eventuality
The top Democrat on the House Armed Services Committee is criticizing an Air Force general's memo to the troops in his command that he believes China could be at war with the United States within two years, much sooner than any scenario floated by the Pentagon, which has declared Beijing as the country's primary "pacing challenge." The communique from Gen. Mike Minihan cited the 2024 elections in Taiwan and the U.S., which he said could leave the governments distracted and provide a window of opportunity for Chinese President Xi Jinping to strike. Gen. Minihan commands Air Mobility Command, which oversees the Air Force's fleet of tanker and cargo aircraft. Rep. Adam Smith, the ranking Democrat on the Armed Services Committee, agreed that relations between Washington and Beijing are at a historically low point but said armed conflict at this time is "highly unlikely." "We have a very dangerous situation in China, but I think generals need to be very cautious about saying, 'We're going to war. It's inevitable,'" Mr. Smith said on "Fox News Sunday." Flash back: Ronald Reagan based his foreign policy on the idea of "Peace through Strength," meaning if we are strong others will be less likely to take aggressive actions. Reagan kept us out of war.

January 29: Fox Business: Ex-WalMart CEO: Consumers could be a "world of hurt" if Biden doesn't act and act quickly
Mass layoffs are plaguing more than just the Big Tech industry. On Sunday, former Walmart CEO Bill Simon warned Americans of the detrimental impact that corporate layoffs could have on the U.S.'s feeble economy. "It's crazy right now. We're stuck in this loop of wage inflation, product inflation and cost inflation. And it's just that cycle keeps going. And I think, unfortunately, an inevitable byproduct of some of the Fed's moves and as the necessary medicine we have to take to kind of cool things down and get the inflation back under control on some of these layoffs that are coming," Simon said on Fox and Friends. Although the labor market remains healthy and one of the few bright spots in the economy, there are signs that it is beginning to soften. In addition to a number of high-profile tech layoffs over the past month, the economy added 223,000 jobs in December, the smallest gain in two years. Regarding immigration he said, "We need workers, but we need workers we can employ that are in the country legally. What's happening now is you're letting people in that can't participate in the workforce but do increase demand. So, you have increased demand driving prices up without the workforce to be able to service it."

January 28: The Washington Examiner: FBI seizes Biden notebook from back in the day that may contain classified information
According to a person familiar with the investigation, notebooks used by Joe Biden during his time as vice president were among the items taken by the FBI during a search of one of his Delaware homes last week. These notebooks, which Biden wrote in while serving as vice president under Barack Obama, were taken by the FBI due to some of the notes relating to his work as vice president, which could refer to classified information. This person also claimed that while none of the notebooks had classified markings on them, some of the notes could be considered classified due to their sensitive content.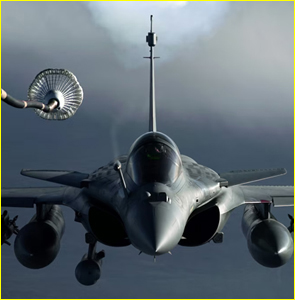 January 28: The Washington Times: Airforce general tells troops to prepare for a war with China by 2025
A senior Air Force general warned that the U.S. could be at war with China within two years in an unusual memo to troops that predicts a much shorter timeline for a potential conflict than publicly disclosed by the Pentagon. Gen. Mike Minihan, who commands the Air Mobility Command, cited the 2024 presidential elections in Taiwan and the U.S., which he said could leave the U.S. "distracted," giving Chinese President Xi Jinping a window of opportunity to attack Taiwan. "I hope I am wrong. My gut tells me we will fight in 2025," he wrote in the memo first obtained by NBC News. As the head of Air Mobility Command, Gen. Minihan oversees nearly 50,000 service members responsible for air transport and refueling. In the memo addressed to his subordinate air wing commanders and other Air Force operational commanders, Gen. Minihan told those under his command to begin building "a fortified, ready, integrated, and agile Joint Force Maneuver Team ready to fight and win inside the first island chain."

January 28: Fox News: Florida Police Chief to criminals after a burglar shot by a homeowner; "Most people are armed"
Police Chief Gregory Goreck, issued a warning to criminals in his state after saving a burglar who was shot by a homeowner. "One should expect that if you are brazen enough to enter into someone's residence and it is not yours, with intent to commit an unlawful act, there may be repercussions," he said Friday. "We live in Florida, and more so, we live in Polk County, and most people are armed," he said. Goreck was responding to an incident on Friday where a Florida man with a concealed weapon permit arrived home and found two intruders burglarizing his residence. The homeowner fired his gun and struck one of the suspects before they both fled the scene. Officers were able to catch up with the injured suspect at a nearby park using a canine police officer.

January 27: The Washington Times:
San Francisco police release body cam footage of attack on Paul Pelosi
Video footage released Friday of the hammer attack on former House Speaker Nancy Pelosi's husband shows the dramatic moment in which an intruder and Paul Pelosi jockeyed for control of a hammer before the man later identified as David DePape swings it out of frame. The clip starts with an officer opening the door and finding both men in the foyer. Pelosi, who was awoken in the middle of the night, is not wearing pants or shoes and is holding the same hammer as the intruder. The officer greets the men and exchanges pleasantries with them, asking what is going on. The officer says, "Drop the hammer." The intruder refuses, takes it away from Pelosi and suddenly swings it at Pelosi as he tries to step away. The officers rush in while uttering profanities and arrest DePape while Pelosi — still — next to them. The rhetoric in the mainline media that the attack was by a Trump supporter, again, turned out to be false.


January 27: The Daily Caller:
Marine Corps opens the first new base in decades to counter CCP threats against Taiwan
According to media reports the U.S. Marine Corps opened its first new base in 70 years Thursday on Guam, an island strategically positioned between Japan and Taiwan to allow American troops to act if China makes a move on Taiwan. CNN and the Wall Street Journal are reporting the 4,000 acre base, formally known as Camp Blaz, will house approximately 5,000 Marines and comes as the U.S. is seeking to reorganize troop presence in the Pacific to bolster deterrence against communist China. It will eventually serve as a training hub for Marines aiming to guard allies, critical sea lanes and Pacific islands in the event of a Chinese invasion. "Forward, persistent presence is key to the regional security and stability in the Indo-Pacific," Marine Corps Commandant Gen. David Berger said. "Marine Corps Base Camp Blaz is a critical part of that. More than that, it shows our undivided relationship with the government of Japan," he added.

January 27: The Epoch Times: AZ Supreme Court rejects second request by Lake saying the case should be expedited by the court of appeals
The Arizona Supreme Court struck down gubernatorial candidate Kari Lake's second request to take up her election appeal that is currently being heard by a state Appeals Court as Lake said Wednesday that she believes her case will be eventually heard by the Supreme Court. In an order issued on Wednesday, the state's high court wrote that "as indicated by the Court of Appeals' order setting an accelerated briefing schedule, the Court has no reason to doubt that the Court of Appeals appreciates Petitioner's (Lake's) desire for an expedited resolution." The court then denied the petition for transfer without prejudice "to seeking expedited review of an adverse decision after the Court of Appeals has had an adequate opportunity to consider the pleadings, conference the matter, and prepare a well-considered decision." A former broadcast journalist endorsed by former President Donald Trump, Lake filed a lawsuit in December against former Secretary of State and now-Gov. Katie Hobbs and several Maricopa County officials, asking the courts to either re-do the election in Maricopa or declare her the winner. Before she was sworn in earlier this month, Hobbs had defeated Lake by 17,000 votes.

January 27: Fox News: Adam Schiff hit with ethics complaint for using Trump impeachment video in his campaign
An ethics watchdog group on Friday asked the Office of Congressional Ethics investigate Rep. Adam Schiff, (D-CA) for using footage from the Senate floor in an ad announcing his run for the Senate. The Foundation for Accountability and Civic Trust (FACT) sent the complaint asked for an immediate probe into whether Schiff "abused official resources for political purposes" by using the video. Schiff announced Thursday that he's running for the Senate in 2024, via a video that was shared on his Twitter account. That video includes footage of Schiff speaking on the Senate floor during impeachment proceedings against former President Donald Trump. "This is a clear violation of House ethics rules and federal law," said Kendra Arnold, executive director of FACT. "Rep. Schiff has been in Congress for over two decades and undoubtedly knows that official government resources cannot be used for political purposes. Rep. Schiff must immediately take down the video and cease distribution of the footage, and the Office of Congressional Ethics should move swiftly to investigate and sanction Rep. Schiff for this breach." House members are prohibited from using House and Senate floor video for campaign purposes, according to FACT.

January 26: iHeart media/KTRH: Election integrity issues not over
Just when you thought it was safe to vote again, there's a new election takeover plan. The Federalist reports there's a new group -- the U.S. Alliance for Election Excellence -- which is being funded by 'dark money' Democrats. Their purpose is to influence election officials across the country. Republican attorney Jared Woodfill says, "The 'dark money' that we're seeing is being used to put election administrators in place that share the values of these leftist organizations." Their agenda is simple. To systematically influence every aspect of election administration, and advance the Democrat voting policies, such as mail-in ballots and drop boxes. In Texas, the state legislature passed legislation to prohibit unstaffed ballot drop boxes. Voter fraud continues to be a problem in Houston, with multiple lawsuits pending right now in Harris County. Governor Greg Abbott said earlier in the week on Houston's Morning News, that election integrity is still a top priority in Texas.

January 26: The Epoch Times:
CA wants to keep their nuclear power plant open amid rolling black outs
Federal regulators Jan. 24 rejected Pacific Gas and Electric's (PG&E) license renewal application to extend the life of California's last nuclear power plant at Diablo Canyon, saying the utility's application to stay open, originally submitted in 2009, would need to be updated for consideration. The plant, which is located midway between Los Angeles and San Francisco, has been planned for closure in 2025. But California lawmakers, along with Gov. Gavin Newsom, agreed in September to spend $1.4 billion to keep it running until 2030, as the state has resorted to rolling blackouts in recent years as its aggressive plan to eliminate fossil fuels and switch to green energy has, at times, failed to deliver enough power to supply resident's homes and businesses. The U.S. Energy Department has also awarded Diablo Canyon $1.1 billion in November to continue operating. Meanwhile the Nuclear Regulatory Commission (NRC) is asking the utility to submit a new license renewal application, possibly including updated environmental assessments, according to its rejection decision letter sent to PG&E. The commission also found the revived application did not meet its principles of "good regulation" which require them to be coherent, logical, and practical and include the highest possible standards of ethical performance and professionalism.


January 26: The New York Post:
Biden nominee for Federal judge is not familiar with what Articles 2 and 5 of the constitution address
Joe Biden's nominee for a federal judgeship in Washington state proved unable to answer simple questions about the Constitution from Sen. John Kennedy (R-LA) during her confirmation hearing. "Tell me what Article V of the Constitution does," Kennedy asked Spokane County Superior Court Judge Charnella Bjelkengren during the Senate Judiciary Committee's proceedings Wednesday. "Article V is not coming to mind at the moment," Bjelkengren responded. "How about Article II?" Kennedy continued. "Neither is Article II," Bjelkengren responded, leaving Kennedy scratching his head. Some commentators have said this nominee for a position on the Federal bench either failed to do her homework, is not conversant with the U.S. Constitution, or incompetent. Biden nominated Bjelkengren to serve as a federal judge in the Eastern District of Washington.

January 26: iHeartMedia/KTRH: Job report numbers are misleading
As the Biden administration continues to boast about the economy and jobless claims coming down a bit, economists are sending out the warning that more job cuts are coming. "What they're not telling us, are that the number of full-time jobs has actually been declining, and this is data from the same Bureau of Labor statistics" said Joel Griffith, Research Fellow with the Heritage Foundation, "We've actually been losing more than 2,000 full-time jobs on average each and every day since late spring, and that's something they're not telling us." What does this mean? "…a lot of folks are unable to find a full-time job, and so they are piecing together their income with numerous part-time jobs" Griffith told KTRH, "Of course, there's nothing wrong with that if that is your choice, but when you see it overall in an economy, that more people are working multiple jobs to make ends meet, that is troubling." The bottom line is, the numbers that are released from the White House are very misleading. And the only way to turn things around? Stop all of the wasteful government spending, and stop the war on gas & oil.

January 26: Fox Business:
Ominous warning signs not seen since the great depression in 1932
The latest numbers from the Bureau of Economic Analysis show that the economy grew by 2.9 percent in the fourth quarter of last year, and 2.1 percent for 2022. While the White House was quick to take credit for the state of the nation's economy, they might want to think twice. This latest report should have alarm bells ringing, not trumpets sounding. That's because economic growth is slowing down. Even the areas which contributed positively to gross domestic product (GDP) are not necessarily signs of prosperity. For example, business investment grew at only 1.4% in the fourth quarter, but that was almost entirely inventory growth. Nonresidential investment, a key driver of future economic growth, was up just 0.7%. Meanwhile, residential investment fell off a cliff, dropping 26.7% as consumers were unable to afford the combination of high home prices, high interest rates and falling real incomes. No wonder homeownership affordability has fallen to the lowest level in that metric's history.

January 25: The Daily Caller: Judge tells DHS to release files on agents
who allegedly helped censor election "misinformation"
A Louisiana judge ordered the Department of Homeland Security (DHS) to release files that could reveal five agents' alleged involvement in government efforts to suppress social media content deemed to contain "misinformation" about elections, court documents show. Missouri Attorney General Andrew Bailey and Louisiana Attorney General Jeff Landry moved to release testimony from Cybersecurity and Infrastructure Security Agency (CISA) employees Chad Josiah, Rob Schaul, Alex Zaheer, John Stafford and Pierce Lowary, after learning of their participation in the Biden administration's counter- "disinformation" efforts. The judge's motion Wednesday could shed light on a "switchboarding" tactic employed during the 2020 election. The lawsuit alleges that the defendants Joe Biden and top officials from a variety of federal agencies, "colluded and/or coerced social media companies to suppress disfavored speakers, viewpoints, and content on social media platforms by labeling the content "dis-information," "mis-information," and "mal-formation."


January 25: The Washington Times:
HIV failed to conduct adequate oversight of US funds being used by the CCP Wuhan Lab
The federal government [NIH] missed warning signs from the lab at the center of the coronavirus controversy, allowing U.S. money to flow to the Wuhan Institute of Virology without adequate oversight of what the Chinese scientists were doing, an inspector general reported Wednesday. The National Institutes of Health funded the EcoHealth Alliance, a New York-based nonprofit, which in turn sent money to Wuhan for research on emerging viruses. NIH ordered EcoHealth to keep a close eye on the research and to report back if there were signs that the research was producing "enhanced growth" of deadly viruses. EcoHealth failed to raise any alarms about the activities at the Wuhan Lab.

January 25: Sky News:
Blow to Russia; Both Germany and the US to send battle tanks to Ukraine
Kyiv has been pleading for months for Western nations to send tanks to give its forces the firepower and mobility it hopes will break through Russian defensive lines and recapture territory occupied by Russia. Germany will now supply Ukraine with 14 Leopard 2 tanks and has given allies permission to send theirs too – despite threats from Russia – while the US has confirmed it will send 31 M1 Abrams tanks and provide training to the country's troops. The move from Germany means other countries - such as Poland and Spain - that have stocks of the Leopard 2 tank can now supply them to Kyiv.

January 24: Fox News: YouTube: Speaker Kevin McCarthy (R-CA) explains why he is rejecting Schiff and Swalwell as members of the House Intelligence Committee
House Speaker Kevin McCarthy rejected Democrat Leader Hakeem Jeffries' demands to reappoint Reps. Eric Swalwell and Adam Schiff, both Democrats from California, to the Committee on Intelligence on Tuesday. Jeffries said said both were "eminently qualified" but McCarthy pointed out how Schiff, when chair of the committee, lied to the American public and how that allegation has been backed up by the Inspector General. He then noted how the FBI briefed him about Swalwell's relationship with a Chinese Communist Party spy and said that makes him unsuitable to serve on a committee that sees highly classified information. McCarthy said if Swalwell cannot get a security clearance in the private sector he's not going to get on the Intel committee.

January 24: The Daily Caller:
Paxton and other state Attorney Generals sue Biden over border policy
Republican Texas Attorney General Ken Paxton is suing the Biden administration over its new rule to permit hundreds of thousands of migrants into the country, according to a lawsuit filed Tuesday. Paxton is joined by more than one dozen Republican states that allege the program, which allows 30,000 migrants each month from Venezuela, Cuba, Haiti and Nicaragua to enter the country legally, and misuses parole authority to quickly admit migrants into the country. Joe Biden unveiled the program on Jan. 5, following the highest month on record of migrant encounters at the southern border.

January 24: The Washington Examiner:
Schumer undecided about supporting Sinema (I-AZ)
Senate Majority Leader Chuck Schumer (D-NY) avoided committing to supporting Senator Kyrsten Sinema (I-AZ) in a reelection race Tuesday, saying it was "much too early" to do so. Schumer praised Sinema's work as a senator during comments to reporters, but he stopped shy of throwing his support behind her after she left the Democrat Party in December. "Sen. Sinema is an excellent Congress member and Senate member, and she has done a lot of good things here. But it's much too early to make a decision," Schumer said. The comment came a day after Rep. Ruben Gallego (D-AZ) announced his bid for the Democratic nomination of Sinema's Senate seat when she's up for reelection. It also comes a day after Senate Minority Whip John Thune (R-SD) urged Sinema to caucus with Republicans if she seeks reelection.

January 23: Fox News:
Dems demand Speaker appoint Schiff and Swalwell to intel committee
Democrat Leader Hakeen Jeffries, in a letter to House Speaker Kevin McCarthy on Saturday, demanded to have two "eminently qualified legislators" reappointed to the Committee on Intelligence, despite one's alleged ties to a Chinese spy. The demand comes as McCarthy plans to block Swalwell and Schiff from the House Intelligence Committee and Democratic Rep. Ilhan Omar from the House Foreign Affairs Committee. The precedent stems from the last session where former Speaker Nancy Pelosi banned McCarthy's appointments to the January 6th committee. McCarthy recently said that "Swalwell can't get a security clearance in the private sector. I'm not going to give him a government security clearance." He also said that Adam "Schiff has lied too many times to the American public," and argued that Omar's outspoken criticism of Israel is borderline antisemitic which would be inappropriate for a member of the Foreign Affairs Committee. [See related story]


January 23: The Epoch Times:
Pilot gets Navy cross for shooting down four Russian Migs over Korea during the Korean conflict
Out-gunned and out-manned, one navy air pilot was awarded the Navy Cross – its second highest military honor – at a ceremony Jan. 20, some 70 years after he single-handedly shot down four Soviet fighter jets that ambushed him in a battle he's been forbidden to discuss – per White House orders – for over 50 years. The 97-year-old Royce Williams received the honor for his actions in a 35-minute air battle is one of the longest recorded in naval air history, according to declassified government records. Williams was on air patrol over the Yalu River, near the North Korean border, with three other squadron mates Nov. 18, 1952, when seven Soviet MiG-15s – the most advanced fighter jets of the time, came out of nowhere. His plane – a single-seat F9F Panther fighter aircraft – was significantly out-gunned by the Soviet aircrafts due to its "much lower fighting capability and speed," he said. Through a series of defensive air maneuvers, Williams was able to avoid being shot down while simultaneously exploiting mistakes made by the Soviet pilots, ultimately shooting down four of seven swarming his plane. Out of ammunition and with his own plane riddled with over 250 bullets, Williams retreated to his carrier ducking in and out of cloud cover to avoid one last enemy plane trying to shoot him down. William retired from the Navy as a captain in the mid-1970s.

January 23: The Washington Examiner:
In wake of Biden classified document scandal, Obama era defense rings a hollow tone
The National Archives repeatedly defended itself over its handling of records from the Obama Administration -- but these statements now appear to ring hollow as the classified documents saga engulfs Joe Biden. The National Archives released four separate press releases last year, which seemed to cast doubt on the idea that any records from the Obama years were missing or had been mishandled. The agency set up an entire section on its website in early 2022 dedicated to its numerous press statements on the Trump Mar-a-Lago FBI raid searching for classified documents but has yet to issue one press release when it comes to Biden's stash of classified materials from his years as Vice President. The Republican-led Committee on Oversight and Accountability told the National Archives earlier this month it was investigating whether there was "political bias" at the agency.

January 23: Fox News: If it moves, tax it, if it moved out of state, tax it too; CA Dems may try to reach beyond their borders
California lawmakers are pushing legislation that would impose a new tax on the state's wealthiest residents — even if they've already moved to another part of the country. Assemblyman Alex Lee, a progressive Democrat, last week introduced a bill in the California State Legislature that would impose an extra annual 1.5% tax on those with a "worldwide net worth" above $1 billion, starting as early as January 2024. As early as 2026, the threshold for being taxed would drop: those with a worldwide net worth exceeding $50 million would be hit with a 1% annual tax on wealth, while billionaires would still be taxed 1.5%. Worldwide wealth extends beyond annual income to include diverse holdings such as farm assets, arts and other collectibles, and stocks and hedge fund interest.

January 23: The Daily Caller:
Cruz files bill to limit the number of terms a member of Congress may serve
Sen. Ted Cruz (R-TX) introduced a constitutional amendment Monday to impose term limits for members of Congress. The legislation would limit U.S. Senators to two six-year terms and Members of the U.S. House of Representatives to three two-year terms after the date of its enactment. "Term limits are critical to fixing what's wrong with Washington, D.C. The Founding Fathers envisioned a government of citizen legislators who would serve for a few years and return home, not a government run by a small group of special interests and lifelong, permanently entrenched politicians who prey upon the brokenness of Washington to govern in a manner that is totally unaccountable to the American people," Cruz told the Caller before introducing the constitutional amendment.

January 22: The Daily Signal:
Demonstrations continue at the home of Justice Brett Kavanaugh
Leftist activists demonstrated unimpeded at the home of Supreme Court Justice Brett Kavanaugh on Sunday evening, the 50th anniversary of the monumental Supreme Court case Roe v. Wade. Icy rain drizzled down on the Maryland neighborhood as about 20 activists, organized by the protest group Our Rights DC, marched up and down the sidewalk in front of Kavanaugh's home. The protesters carried rainbow umbrellas decorated with pro-abortion slogans, singing and chanting as they marched, "cut his time short, a rapist should not rule the court," "freedom of religion means freedom from yours," and "no privacy for us, no peace for you." Local law enforcement failed to enforce the prohibition on demonstrating at Supreme Court justices residences.

January 22: The Daily Caller:
It will take at least five years to restock weapons sent to Ukraine
Even at emergency production rates, it will take several years before the U.S. is able to restock supplies of critical munitions sent to Ukraine, according to a recent analysis conducted by the Center for Strategic and International Studies (CSIS), a Washington, D.C. based think tank. The U.S. has sent millions of rounds of ammunition of various kinds to Ukraine which has resulted in severe deficits in some cases. Only one of the six weapons where stockpiles have fallen dangerously low is projected to reach normal levels within five years, assuming no further deliveries to Ukraine, leaving the U.S. scrambling for alternatives, Mark Cancian, a former artillery officer and Pentagon acquisition official. "Longer term, there will be some competition between Taiwan's needs and rebuilding US stockpiles," he said as the U.S. pledges to help the island fend off Chinese aggression. "That's why increased munitions production is so important." "Most inventories, though not all, will take many years to replace. For most items, there are workarounds, but there may be a crisis brewing over artillery ammunition," Cancian wrote.

January 22: The Washington Examiner: Joe Manchin doesn't rule out running for president in 2024; keeping his options open
Sen. Joe Manchin (D-WV) would not rule out running against Joe Biden in the 2024 presidential election during an interview on NBC this weekend. "I haven't made a decision what I'm going to do in 2024. I have two years ahead of me," the senator said on Meet The Press. "Everything's on the table," he claimed. However, he later told Todd that he isn't considering running for governor of his home state. Todd then asked Manchin if he's mulling over a presidential bid.

January 22: Fox News: Gunman kills ten people in Southern California dance studio; Schumer and Schiff blame it on bigotry
A gunman killed 10 people and injured 10 others at a Southern California ballroom dance studio Saturday amid Lunar New Year celebrations. Despite police not releasing the suspect's identity or race, some liberals on Twitter were quick to pin the horror on white supremacy and anti-Asian hate before all the facts were known. Senator Majority Leader Schumer (D-NY) said "We must stand up to bigotry and hate wherever they rear their ugly heads, and we must keep working to stop gun violence." Rep. Adam Schiff (D-CA) said it was "A horrific example of needless gun violence. With bigotry toward AAPI (Asian American Pacific Islander) individuals as a possible motive." Subsequent information determined that the shooter was a 72-year old man of Asian descent.


January 21: The Washington Times:
Vets pin hope for accountability on House GOP investigation into botched withdrawal from Afghanistan
The House Committee on Foreign Affairs' renewed probe into Joe Biden's disastrous withdrawal from Afghanistan was cheered by the war's veterans, who say their demand for accountability is long overdue. The chaotic U.S. exit from Afghanistan in August 2021 left 13 U.S. troops dead, Kabul in the hands of the Taliban and billions of dollars of military equipment in enemy hands. The scenes of panic and desperation amid the pullout remain seared in the memory of veterans and leave many of them with a lasting sense of betrayal. "We just want to know why this happened," said Cole Lyle, an Afghanistan veteran and executive director of Mission Roll Call, a veterans advocacy group. "It is a moral injury that veterans of the conflict are still dealing with." Approximately 775,000 veterans served in the 20-year war in Afghanistan, many of whom served on multiple deployments. There were 2,456 U.S. service members killed and more than 20,000 wounded throughout the two-decade war.



January 20: The Epoch Times: Pressure mounts to send battle tanks to Ukraine
Leading allies of Kyiv are slated to meet in Germany as pressure mounts on Berlin to provide the Ukrainian military with German-made Leopard combat tanks. Russian sources, meanwhile, continue to report battlefield gains following the Jan. 10 capture of Soledar, a salt-mining town in the Donetsk. Hours after being sworn in on Jan. 19, Boris Pistorius, Germany's newly-appointed defense minister, held talks with U.S. Secretary of Defense Austin. During the meeting, Austin reportedly urged Pistorius to approve the delivery of German combat tanks to Ukraine. Poland and Finland have both pledged to send Leopard tanks, which are widely used by NATO-aligned armies, if Berlin greenlights the move. Meanwhile the UK has promised to give Ukraine 14 of its Challenger 2 main battle tanks and a range of other advanced offensive equipment. If fulfilled, it would be the first delivery of western-made tanks to Ukraine since Russia invaded the country almost 11 months ago.

January 20: The Daily Caller:
Federal Judge dismisses Democrat lawsuit over suspension of states attorney
A federal judge in Florida dismissed the lawsuit brought by a Democrat former state attorney who sued Gov. Ron DeSantis (R) for suspending him last year for his vows not to follow certain abortion-related laws. U.S. District Judge Robert Hinkle ruled that DeSantis was not obligated to reinstate Andrew Warren, whom the governor suspended for neglecting his duty in August after he pledged not to enforce bans on abortion, as well as transgender surgery. In Warren's suit, he asked the judge to reinstate him to his twice-elected role.

January 20: The Washington Times:
Biden named in 2017 email discussing natural gas deal with possible CCP ties
Joe Biden was mentioned in a 2017 email to Hunter Biden discussing a multimillion-dollar natural gas deal with potential links to Communist China. In an email dated Oct. 27 of that year, Louisiana attorney Robert W. Fenet wrote to Biden's brother Jim Biden and son Hunter Biden to say he had arranged a call with a contact at the Houston-based energy company Cheniere to "discuss the purchase of 5 million tons of gas." "I confirm I have requested [the contact] to be available for a call from Joe Biden and Hunter Biden on Monday morning," Mr. Fenet wrote. The email reveals further involvement of Joe Biden, who in 2017 was between being vice president and president, in his son's overseas ventures, despite Mr. Biden's repeated denial. The email was recovered from Hunter Biden's abandoned laptop computer.

January 20: The Daily Caller: White House and DOJ worked together to obscure Biden's having classified material
The email reveals further involvement of Joe Biden, who in 2017 was between being vice president and president, in his son's overseas ventures, despite Biden's repeated denial. The email, which was recovered from Hunter Biden's abandoned laptop computer. Reportedly days after the first trove of documents was discovered at the Penn Biden Center, a senior official in the DOJ wrote a letter to Biden's personal attorney, Bob Bauer, asking for him to cooperate in the inquiry. The official also asked Bauer to get the documents but to not look inside, and requested for him to disclose where more documents could be located, according to the Washington Post. More documents were discovered at Biden's Delaware residence Dec. 20, Jan. 10 and Jan. 11.


January 20: The Epoch Times:The reality of Chinese COVID pandemic; as many as 80% of the population may have been infected
The pandemic is spreading like wildfire again across China. Since According to Peking University, in December an estimated 900 million people have been infected. The number could reach as high as 80 to 90 percent of the population, according to prominent Chinese infectious disease experts. Ever since the first wave of the virus in Wuhan in 2019, the Chinese Communist Party (CCP) has done everything in its power to cover up the true extent of the outbreak and its death toll. Sources on the ground have described the severity of the situation saying residents find it difficult to impossible to secure a cremation or burial site for their loved ones. Reportedly cremation centers across China have been overloaded and are working nonstop. In many cases, crematoriums have weeks of backlog, and refrigerator units for meat storage are being repurposed to store the deceased.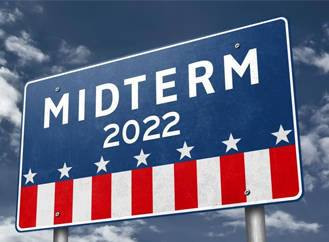 January 19: The Galveston County Daily News:
Was the lack of a "Red Wave" in God's hand and a good thing?
The anticipated "Red Wave" didn't happen last year. If it had, the much-needed changes in the way Congress does business wouldn't have ever happened. With a larger Republican majority, the reformers would have been ignored. But because their votes were needed to get the Speaker elected, they were able to force important changes. Because of the work of these conservative reformers the House rules were modified to improve how the House operates. It may have looked like chaos in selecting a speaker this year, but we'd suggest the Lord's hand was in it. Maybe the lack of a "Red Wave" is how He brought forth much needed change.

January 19: Sky News:
New Zealand's Prime Minister stepping down, not to run for reelection
Jacinda Ardern, who choked back tears she announced she is stepping down, enjoyed high approval ratings for most of her two-term tenure but faced a tough election campaign in 2023. Her final day in office will be on 7 February - and a general election has been called for 14 October. The 42-year-old, who became New Zealand's prime minister in 2017, said: "I believe that leading a country is the most privileged job anyone could ever have, but also one of the more challenging. "You cannot, and should not do it, unless you have a full tank, plus a bit in reserve for those unexpected challenges.

January 19: Fox News:
Alex Baldwin charged with involuntary manslaughter over on set shooting
Alec Baldwin was charged with two counts of involuntary manslaughter in the death of Halyna Hutchins. Hannah Gutierrez-Reed, who was the armorer on the film "Rust," was also charged with two counts of involuntary manslaughter. "This decision distorts Halyna Hutchins' tragic death and represents a terrible miscarriage of justice," Luke Nikas of Quinn Emanuel said. "Mr. Baldwin had no reason to believe there was a live bullet in the gun – or anywhere on the movie set. He relied on the professionals with whom he worked, who assured him the gun did not have live rounds. We will fight these charges, and we will win."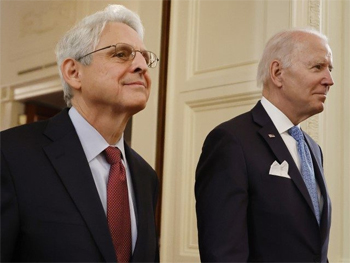 January 18: Breitbart News:
DOJ lets Biden's attorneys, who don't have security clearances, search for classified documents without FBI oversight
Joe Biden's Justice Department reportedly permitted his personal attorneys to search for classified documents in separate locations without security clearances or the presence of the FBI in contrast to their raid on Trump's personal residence in Florida for a similar situation. Critics have questioned why Biden's personal attorneys were initially looking for classified documents. Others have questioned why Biden's legal team was continuing to search his home Thursday for classified documents after a special counsel was appointed earlier that day. According to the Wall Street Journal, the initial search, authorized by DOJ, involved people with no security clearance looking for potentially classified material. "Mr. Biden's legal team prepared to search his other properties for any similar documents, and discussed with the Justice Department the prospect of having FBI agents present while Mr. Biden's lawyers conducted the additional searches," the report said. "Instead, the two sides agreed that Biden's personal attorneys would inspect the homes, notify the Justice Department as soon as they identified any other potentially classified records, and arrange for law-enforcement authorities to take them," the report added.

January 18: The Washington Times: Biden's "army of IRS auditors" falls victim to hiring woes and ambiguous marking orders
Biden's vision for a supercharged IRS is running into the rough realities of hiring problems and difficulties in figuring out who should face more audits. An inspector general revealed the struggles in a report this week, saying there are major headwinds to carrying out Democrats' new law, which is pumping $80 billion into the tax collecting agency. For one thing, the IRS has yet to dig out of a pandemic backlog of unprocessed returns. The good news for critics of the Democrat-passed law is that they are facing a tricky job market and lack of expedited hiring authority are making it difficult to bring on more people who can clear the hurdles. The IRS did add thousands of customer service representatives last year, which means taxpayers should have better luck getting answers when they call this year. Last year, 85% of calls went unanswered and those that did go through were on hold for about half an hour.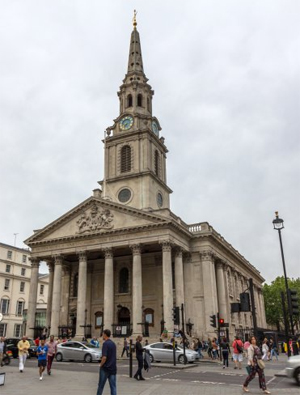 January 18: United Press International: The Church of England (Anglican) unlike its American counterpart (Episcopal) will not conduct same sex marriage ceremonies
The Church of England announced Wednesday that it not allow same-sex marriages to be carried out by clergy. In a press release from the church, it said it will not change its "doctrine of Holy Matrimony for same-sex couples." Instead, it decided to take a position, that critics say is inconsistent with scriptures, that will create guidance for blessing same-sex marriages through ceremony, which will be optional for the clergy. The Church of England said it came to this decision after discussions that took place over the last six years regarding its policies and approaches to same-sex marriage, including a meeting at the Lambeth Conference last August. The Episcopal Church in the United States which is a part of the worldwide Anglican communion, allows people of the same sex to participate in a marriage ceremony.

January 18: Daily Caller: Texas and Oklahoma sue Biden administration over unlawful delegation to the World Health Organization
Texas and Oklahoma are suing the Biden administration over a public health rule they argue illegally gives power to the World Health Organization (WHO), according to a copy of the complaint. Reportedly the states accuse the Department of Health and Human Services (HHS) of "unlawfully" delegating the authority to declare a public health emergency in the U.S. to the WHO. The plaintiffs assert that a 2017 rule relinquishes HHS authority to the WHO to determine when there's a public health emergency involving a communicable disease in the U.S. HHS' definitions for the declaration come directly from the WHO, the complaint asserts.

January 17: The Epoch Times: DOD not inclined to pony up with back pay for those dismissed due to not getting Covid shot
The Department of Defense indicated on Tuesday it is not going to consider backpay for troops discharged due to having refused to take a COVID-19 vaccine amid mandates that were recently lifted. They have also failed to respond to questions about reinstating the more than 8,000 service members who were discharged due to their refusal to take the jab. White House press secretary Karine Jean-Pierre told reporters in December 2022 that the Biden administration believes removing the mandate was a "mistake," repeating claims from that the shot makes "sure our troops are prepared and ready for service," while ignoring the increasing number of instances where those who have taken the vaccine are now experiencing numerous associated health issues. The military has notoriously issued mass rejections for religious requests for exemptions to the mandate, triggering multiple court challenges. Judges had blocked three of the four branches from discharging most members seeking religious exemptions over the treatment, which the judges said violated the Religious Freedom Restoration Act. Just 0.5 percent of the religious accommodation requests have been approved by the Marines, followed by 1 percent for the Navy, 2.3 percent for the Air Force, and 6 percent for the Army. Thousands of requests were still not adjudicated before the mandate was withdrawn. Those who have been released from the service have been given a General Discharge which indicated they served but were let go with minor disciplinary issues.

January 17: The Washington Examiner: McCarthy facing a test as Biden and Democrat-control senate disagree over raising the debt ceiling
House Speaker Kevin McCarthy (R-CA) is standing firm in his commitment against raising the debt ceiling without budget cuts as the Treasury Department prepares to start extraordinary measures this week to keep the country from defaulting on its debt. Pairing a raise of the federal borrowing limit with a decrease in spending is one of the deals McCarthy cut with the conservative wing of his conference in exchange for its backing in his speakership bid. The Democrats are demanding a clean increase that will allow unrestricted borrowing in order to keep paying expenses and paying for pet projects included in the various trillion dollar spending packages passed last year. The two sides have until about June to work out a deal before the government starts to default on payments.

January 17: The Daily Caller: Ex-intel official recants, Hunter's laptop "had to be real"
A former intelligence official who signed onto a letter in 2020 that tried to discredit the Hunter Biden laptop story as Russian disinformation said Sunday the contents of the laptops "had to be real." The New York Post was the first outlet to break the story on the Hunter Biden laptop, which highlighted shady foreign business dealings involving Hunter and other family members just weeks shy of the 2020 presidential election. More than a dozen officials signed onto a public letter dismissing the laptop, which had been authenticated by the Daily Caller and other news operations. The letter, which had dozens of signatories ranging from former CIA officials to FBI officials said the laptop and its contents, "much of it related to [Hunter's] time serving on the Board of the Ukrainian gas company Burisma, has all the classic earmarks of a Russian information operation." Former Deputy Director of the Defense Intelligence Agency Douglas Wise halfheartedly apologized saying he does not regret signing on to the letter but was not surprised the contents were authenticated and said he and others believed that "significant portions" of the content "had to be real."

January 17: The Epoch Times: Hunter Biden's attorneys attempt to keep his 4 year old daughter from using the Biden surname
Hunter Biden asked a judge to prevent his 4-year-old daughter, born out of wedlock, from taking his surname. On January 6th Hunter's attorneys filed a motion with Arkansas Circuit Court Judge Holly Meyer in response to a name change request from Lunden Roberts, the mother of Navy Joan Roberts. Roberts, in a motion filed by her attorney with Judge Meyer on Dec. 27, said her daughter would "benefit from carrying the Biden family name" since the surname is "now synonymous with being well educated, successful, financially acute, and politically powerful." Additionally, it says the Biden family, including Joe Biden, remains "estranged from the child." "To the extent this is misconduct or neglect, it can be rectified by changing her last name to Biden so that she may undeniably be known to the world as the child of the defendant and member of the prestigious Biden family," Roberts's lawyers said.

January 17: Fox News: Which is it? Biden's Delaware house used for official business or only personal use
The White House has previously claimed that Joe Biden works while taking trips to his Wilmington, Delaware home, but is now claiming that the residence is "personal" amid a number of classified documents being found at the address. The White House press secretary said Biden can work from anywhere just like any other chief executive, but with the revelations of unsecured classified documents being discovered at several of Biden's non-governmental offices the position has changed to saying that he only goes to Delaware for personal reasons, not to work.


January 16: Fox News: Biden: You need F-15s not AR-15s to take on the government
Biden on Monday said those who argue they need assault weapons to fight the government need a much bigger arsenal to stand a chance. Speaking at the National Action Network's annual Martin Luther King Jr. breakfast in Washington, Biden appeared to mock his conservative colleagues. "I love my right-wing friends who talk about the tree of liberty is water of the blood of patriots," he said. "If you need to work about taking on the federal government, you need some F-15s. You don't need an AR-15." The quote Biden refers dates back to Thomas Jefferson, who wrote in a letter, "The tree of liberty must be refreshed from time to time with the blood of patriots & tyrants." Jefferson was the principal author of the Declaration of Independence and America's third president.

January 16: The Daily Caller: Hobbs (D-AZ) announces plans to undo the nation's most expansive school choice program
Katie Hobbs' plan to undo the nation's most expansive school choice program could affect thousands of students and families who are already utilizing the state's voucher program, school choice advocates have said. Hobbs' executive budget – which has little if any support in the state legislature -- asked state legislators to reverse the state's expansion of its school choice program which currently allows all Arizona students in grades K-12 to receive taxpayer-funded vouchers if they choose to leave or are already outside of the public education system. The proposal would have a severe negative impact on Arizona families already utilizing the school voucher program to pursue other educational opportunities, school choice advocates have contended. "It's an assault on the families and the parents," Steve Smith, Arizona State Director of American Federation for Children (AFC), a group working toward school choice said. "Especially now when education options are needed more than ever in the wake of COVID-19. You must let these families flourish. These programs have been a lifesaver to so many and to take that away or even threaten to take it away, it's just flat out wrong."

January 16: The Epoch Times: We don't keep track of who visits the Biden residences — no logs exist
According to the White House there are no logs of who has visited Joe Biden's house in Delaware where classified documents were found. "Like every President in decades of modern history, his personal residence is personal," White House spokesman Ian Sams said in a statement to media outlets. However, this conflicts with other statements where Biden was described as conducting government business at this same property. Reportedly the U.S. Secret Service, which provides security for the president, doesn't keep logs for any facility. The service screens visitors but doesn't keep records of who is vetted, a Secret Service spokesman said. The Secret Service, in response to a Freedom of Information Act request for records on visitors to Biden's residences in Wilmington and Rehoboth Beach, has said no records were located. Classified documents were found on three separate occasions at the Wilmington residence, according to Biden lawyer Richard Sauber. The first discovery came in 2022, after classified materials were located in an office in Washington that Biden used from 2017 to 2019. The records which were found in Biden's properties he was not authorized to have as a former vice president. The total number of documents that have been found is unclear.

January 16: Fox News: Jordan: We want fair treatment re: documents
House Judiciary Committee Chairman Jim Jordan (R-OH), on Monday dismissed White House criticism of how Republicans are investigating the classified documents in Joe Biden's home and former office, and he accused the Biden White House of a double standard when it comes to oversight, noting that President Trump's home was raided by the FBI while Biden's home was not. Jordan last week notified the Justice Department that he is launching an investigation into the president's "mishandling" of classified records and the Justice Department's probe into the matter. House Oversite Committee Chair James Cormer (R-KY), is also investigating the matter, and he said that he will "continue to press" the Biden administration for answers about who had access to the classified documents. Some reports say that Biden's son Hunter most certainly had access to the classified records found lying around unsecured in Joe Biden's garage.

January 15: News Max: NYC mayor, we don't have more room for migrants
The mayor of New York traveled to the Mexican border city of El Paso on Sunday and declared that "there is no room in New York" for busloads of migrants being sent to America's most populous city. Eric Adams, a Democrat, was also critical of the administration of Joe Biden, saying "now is the time for the national government to do its job" about the immigrant crisis at America's southern border. The visit of a New York mayor to a southern border city about the issue of immigrants is unprecedented.

January 14: The Epoch Times:
NY Supreme Court strikes down statewide vaccine mandate
A state Supreme Court judge in Syracuse, New York, struck down a statewide mandate for medical staff to be vaccinated against COVID-19, ruling that Gov. Kathy Hochul and the state's health department overstepped their authority. In a landmark ruling issued on Jan. 13, state Supreme Court Judge Gerard Neri declared the statewide COVID-19 vaccine mandate for medical staff "null, void, and of no effect." The judge said Hochul and the NY Department of Health sidestepped the state legislature in imposing a permanent COVID19 mandate. He also said the mandate was "arbitrary and capricious," citing evidence that COVID-19 vaccines don't prevent the spread of the virus, undercutting the basis for the mandate. The ruling came after a lawsuit was filed by Medical Professionals for Informed Consent, a group of medical professionals who were negatively affected by the vaccine mandate and either lost their jobs or faced the prospect of job loss.

January 14: The Epoch Times: IRS warns of surprises for some tax payers and the postponement of implementing new tax law changes
Several weeks ago, the IRS issued a reminder to taxpayers to avoid a "surprise" penalty by making fourth-quarter estimated tax payments by next week's deadline of Jan. 17. The IRS has advised Americans who didn't pay enough taxes in 2022 should make that payment on Jan. 17 or before. If they did not, they risk paying more when they file in 2023. Taxpayers can choose to withhold taxes from their income or they have the option of making estimated payments four times per year or a combination of both. Those who don't make the tax payments owe interest and a penalty of 0.5 percent to the amount owed until up to 25 percent total. A controversial rule was enacted under the American Rescue Plan of 2021 that would have required anyone who earned $600 or more via online platforms like PayPal, Etsy, eBay, and Venmo to report their earnings. However, days before the New Year, the IRS announced that it delayed the reporting rule by another year at the least. Top officials noted that the reporting requirement sparked widespread confusion. According to the IRS "The additional time will help reduce confusion during the coming 2023 tax filing season and provide more time for taxpayers to prepare and understand the new reporting requirements."

January 14: Breitbart News: President fails to live up to his commitment for transparency when it relates to his stash of Top Secret documents
In a letter issued by the president on February 4, 2021, he vowed the highest standards of transparency would be "revitalized" and implemented within his administration. But he has failed to live up to his promised standard. On Wednesday, Rep. James Comer, the chair of the House Oversight Committee, issued a request that the National Archives disclose "all documents and communications between or among the White House and the Department of Justice or NARA [National Archives and Records Administration] regarding the documents retrieved from President Biden's personal office at the Penn Biden Center." NARA apparently has not complied and is stonewalling. "I have jurisdiction over the national archives. This agency is supposed to do a briefing anytime something like this happens. They have not," Comer said. "Not only have they not given us a briefing, even though we've requested one, they have not answered any of our simple requests for information." Meanwhile, there appears to be a blame game brewing within the Biden administration about who is responsible for the mishandling of classified documents — some of which are top secret.


January 13: The Daily Caller:
Tucker Carlson: The public should have access to all the video from the Jan. 6th protest, not just what the politicians want them to see, as McCarthy moves closer to releasing all the videos
Fox News host Tucker Carlson praised House Speaker Kevin McCarthy (R-CA) for promising to release 14,000 hours of video footage from the Jan. 6, 2021, riot at the Capitol building. "I think the public should see what happened on that day," McCarthy told reporters during a press conference Thursday. "I watched what Nancy Pelosi did, where she politicized it. … I think the American public should actually see what happened instead of a report that's written for a political basis." "Well, yeah. After two full years, after a highly publicized and highly politicized congressional committee, after endless grandstanding in the media, after unprecedented political crackdowns, after nearly 1,000 arrests, after all of that: Americans, yes, they do, have a right to know what actually happened on Jan. 6," Carlson said. "That's what Kevin McCarthy said. Who could argue otherwise? What is the counter argument?" [Watch Tucker's coverage: 13-minute video]

January 13: The Washington Examiner:
House GOP craft contingency plan for looming debt ceiling deadline
Republicans in the House are reportedly crafting a contingency plan in the event negotiations fail on lifting the debt limit, which is projected to be hit next week. In the proposal currently in the works, they will outline how they believe the Treasury should prioritize payments if the debt limit is maxed out. They will likely place a high emphasis on Social Security, Medicare, and the military, sources have said. Currently, the limit is set at $31.4 trillion, and once the cap is reached, the U.S. government will no longer be permitted to borrow additional money despite having an annual budget with a roughly trillion-dollar projected deficit. Details of all what the House leadership is considering hasn't been made public, but it's believed McCarthy agreed to in his negotiations for the Speakership to pair debt ceiling increases with spending cuts, something that will likely be a red line for the Biden administration. The debt ceiling marks a key test of his speakership as McCarthy presides over a slim GOP majority and stiff opposition from the Democratic-controlled Senate and Biden administration over conservative solutions to the debt ceiling impasse. So, if the rumors are correct, the question is who will blink first and if it's McCarthy whether more conservative members of his caucus will call for a vote of no confidence over his leadership.

January 13: The Epoch Times:
Dershowitz: Biden Classified document stash undermines prosecution of Trump
Retired Harvard Law professor Alan Dershowitz said that the discovery that Joe Biden kept classified documents from when he was vice president undermines arguments to prosecute former
President Donald Trump. Trump's Mar-a-Lago residence in August was raided by FBI agents as prosecutors alleged that he kept classified records there. But this week, Biden's lawyers said that classified records were found at Biden's Delaware home and a Washington office that he had used, triggering a Thursday announcement from Attorney General Merrick Garland that he appointed a special counsel to investigate the matter. "You cannot have two systems of justice unless the claims against Trump passed what I used to call the Clinton-Berger test," Dershowitz said. "Unless his [Trump's] conduct is so much more egregious and unlawful than what the three Democrats were accused of doing, you can't have a criminal prosecution of Donald Trump." Dershowitz then stated that Biden possessed these documents when he was vice president and, unlike Trump, did not have the authority to declassify. After last year's FBI raid, Trump and former White House officials have said he declassified a range of materials when he was president. "We know for example presidents can declassify material when they're in office, but not after they leave office," he said. "We know that vice presidents cannot declassify material." Dershowitz said that neither Trump nor Biden should be prosecuted over these documents.

January 12: The Epoch Times: Appeals court to expedite Lake's case in Arizona
The Arizona Court of Appeals agreed to expedite consideration of Republican gubernatorial candidate Kari Lake's lawsuit alleging that the 2022 election was flawed. In a brief order, issued on Jan. 9 the court ordered a reset of "the matter for conference on February 1, 2023," and agreed with Lake's arguments that her challenge should be handled as a "special action petition." The court date was reportedly scheduled for March. Reportedly Gov. Katie Hobbs, the state's former secretary of state, has until Jan. 17 to respond and argue why Lake's challenge should be rejected. A portion of Lake's lawsuit included claims that she would have won or had a better chance of winning if dozens of Maricopa County ballot printers worked properly on Election Day. A number of those printers created ballots that couldn't be read by tabulators.

January 12: The Washington Examiner:
Johnson (D-GA) suggests Biden's stashed classified material was planted; a set up
Rep. Hank Johnson (D-GA) suggested that classified documents found at Joe Bident's residence in Delaware may have been "planted." Speaking to reporters outside the Capitol, Johnson called for further investigation into revelations that classified documents were being held in Biden's garage. He cast doubt on the situation, saying the timing was suspicious and speculating that Biden may be the target of malicious actors. However, what Johnson may have failed to consider is that in order for them to have been planted a person would have needed to (1) have access to 6-7 year old classified documents in their possession and (2) get past the Secret Service personnel who guard the residence 24x7 in order to plant them.

January 12: Fox News:
Weapons production ramp up needed if we are to continue supporting Ukraine
Navy Secretary Carlos Del Toro warned Wednesday that continued support for Ukraine will be difficult if weapons makers don't ramp up production in the next six to 12 months. The comments came on the sidelines of the Surface Navy Association conference in Arlington, Virginia. Del Toro was asked to respond to remarks by Adm. Daryl Caudle, commander of U.S. Fleet Forces Command, that the U.S. Navy may ultimately have to decide between arming itself or the Ukrainians. Del Toro said the Navy wasn't "quite there yet," but argued that the supply chain would be stressed if the conflict goes on for another six months. "It's obvious that … these companies have a substantial pipeline for the future," Del Toro said. "They now need to invest in their workforce, as well as the capital investments that they had to make within their own companies to get their production up."

January 12: News Max: AG Garland names special counsel to investigate Biden's possession of classified documents after serving as VP
Attorney General Merrick Garland on Thursday named a special counsel to investigate whether Joe Biden improperly handled sensitive government documents, setting up a parallel inquiry to an ongoing probe of former President Donald Trump. The inquiry, to be led by Robert Hur, could cast a shadow over the Democrat president's expected run for reelection in 2024. Garland said Hur, who was the top federal prosecutor in Maryland under Trump, would act as a quasi-independent prosecutor to head an effort to determine whether classified records stemming from Biden's time as vice president had been improperly stored at his residence in Delaware and a think tank in Washington.


January 12: Fox News: White House press secretary dodges questions about visitors log from Biden's Delaware home where classified document from when he was VP were stored in his garage
White House Press Secretary Karine Jean-Pierre dodged a question asking if visitor logs for Joe Biden's Wilmington, Delaware home will be released after classified documents were found in a garage at the residence. Jean-Pierre made the comments during a press conference on Thursday, where the press secretary was questioned on the classified documents. "When will the White House release a log of visitors to the Wilmington House? " Fox News' Peter Doocy asked. "Let's not forget what we did here in this White House. We instituted what the last administration got rid of, which is making sure that there was a White House log, extensive White House log. So the American people got to see again and again…I am telling you, we did something that the last administration got rid of, which is instituting the White House logs," Jean-Pierre responded while completely avoiding answering Doocy's question.

January 12: The Western Journal:
All muslin city counsel in MI passes law to allow animal sacrifice on private property
The all-Muslim City Council of the Detroit suburb of Hamtramck on Tuesday voted to allow the religious sacrifice of animals on private property. The vote to allow animal sacrifice was 3-2. Mayor Amer Ghalib, who is a Muslim, cast an additional vote for the proposal. Muslims slaughter animals during the Eid al-Adha, a religious holiday. According to the Associated Press, Dawud Walid, director of the Michigan branch of the Council on American-Islamic Relations, framed animal sacrifice as no big deal saying it was "not something new or novel.


January 11: The Daily Caller: Florida considers bill banning financial institutions from tracking of arms and ammo purchases
Florida officials introduced legislation Tuesday that would prohibit financial institutions from collecting data on firearm and ammunition purchases, alleging that it violates the Second Amendment of the U.S. Constitution, according to a press release. In September, the International Organization for Standardization (ISO) approved the use of a merchant code for firearms stores, which financial institutions, such as credit card companies, can voluntarily adopt to track firearm-related purchases. The "Florida Arms and Ammo Act" would fine credit card companies up to $10,000 per violation, according to WTSP10News. Bill supporter Commissioner of Agriculture Wilton Simpson said, "The 'Florida Arms and Ammo Act' draws a line in the sand and tells multi-national progressive financial institutions, and their allies in Washington, that they cannot covertly create a backdoor firearm registry of Floridians – or else,"

January 11: The Washington Examiner: Biden had two stashes of classified documents at different locations taken when he was VP
Joe Biden's aides have reportedly found a second batch of classified documents, distinct from the first tranche, that was discovered last fall. Since flagging classified documents from his vice presidential days discovered at a think tank, Biden's aides have been searching for any other outstanding classified files and made a second discovery, but it is reportedly unclear where and when the documents were found. Biden was rocked this week by revelations that his lawyers discovered roughly 10 documents with classified markings in the closet of his private office at the Penn Biden Center for Diplomacy and Global Engagement in Washington last November. Some of the documents reportedly included "sensitive compartmented information."

January 11: The Epoch Times: House oversight committee launches probe into Biden stashing classified material when he was no longer VP
The House Oversight Committee is opening an investigation into Joe Biden's handling of classified records from his time as vice president, following the discovery of sensitive materials in a nonsecure closet at a think tank. Chairman James Comer (R-KY) said he's launching the probe; he has demanded the White House and the National Archives and Records Administration (NARA) provide documents and information related to their handling of the Biden records—including the classified documents themselves. "The Committee is concerned that … [Joe] Biden has compromised sources and methods with his own mishandling of classified documents," Comer wrote while pointing out that Biden has previously called the mishandling of presidential records "totally irresponsible." For purposes of the committee probe, Comer requested the White House provide a raft of information relating to the handling of the retrieved documents. He requested all the documents retrieved from Biden's personal office at the Penn Biden Center, as well as all internal documents and communications regarding the recovered materials. He's also demanding a list of all the people who had access to Biden's personal office at the think tank and all documents and communications between the White House and the Department of Justice (DOJ) or NARA regarding the classified document find.

January 11: News Max: Biden's stash of confidential documents wasn't by accident
It wasn't an "accident" that classified documents turned up at Joe Biden's former Washington, D.C., think-tank office, as he and his staff had "decades of experience" in handling such items, Fred Fleitz, a former chief of staff at the National Security Council and ex-CIA analyst, said on Wednesday. "I just don't believe that this was an accident. This was an effort by Biden and his staff to squirrel away classified documents for Biden to use in his memoirs. It also could be business [or] personal purposes." Biden on Tuesday said he was surprised when government documents were found by his attorneys at the Penn Biden Center, where Biden kept an office after leaving the vice presidency in 2017 until just before launching his presidential campaign in 2019. Reports have indicated that the documents included information concerning Ukraine, and Fleitz said he finds that connection particularly worrisome. "Keep in mind that Hunter Biden made $11 million between 2013 and 2018 in his business to Ukraine and China," he said.

January 10: The Daily Caller: DOD rescinds COVID vaccination mandates
The Department of Defense (DOD) officially scrapped the requirement that all members of the armed forces be fully vaccinated against COVID-19 on Tuesday. Defense Secretary Lloyd Austin introduced the mandate in August 2021, citing the impact of rising case numbers on the military's readiness. However, after more than a year of legal challenges to the mandate and at least 8,400 discharges for refusing the vaccine, Congress instructed Austin to reverse course in the fiscal year 2023 National Defense Authorization Act (NDAA). Joe Biden signed the NDAA into law on Dec. 23, 2022, giving DOD 30 days to rescind the August 24, 2021 memo and develop new guidance on troop vaccination. This includes reserve components and the National Guard units. DOD will continue to promote vaccination for all servicemembers, and vaccination status may factor into decisions on where a soldier is stationed and what duties he is assigned, the memo states. Experts have warned that service members who escaped discharge for refusing the vaccine still risk retaliation and could be booted anyway. Congress' directive didn't require the military branches to compensate those discharged or had their careers harmed by refusing the mandate.

January 10: News Max: Discovered Biden-stashed classified documents were intelligence on Ukraine, Iran, and UK
Memos and briefing materials covering topics including Ukraine, Iran, and the United Kingdom were included among the classified documents found in a Washington, D.C., office that had been used by Joe Biden after he left his second term as vice president, according to new reports Tuesday. The documents, dated between 2013 and 2016, were in boxes that also included personal Biden family documents, including funeral arrangements for Beau Biden, who died in 2015. The documents were discovered on Nov. 2 when a personal lawyer for Biden was closing out an office that he had used as part of his work with the University of Pennsylvania after he finished as vice president. But wait a minute; wasn't this during the same period that Hunter Biden was involved in business dealings with Ukraine? That was probably a coincidence.

January 10: Fox News:
Biden ignores questions why his Think Tank has classified documents
Joe Biden on Monday refused to answer questions about the classified documents he had that were found at the Penn Biden Center for Diplomacy and Global Engagement in Washington, D.C. Records from Biden's time as vice president were discovered at the think tank by his personal attorneys on Nov. 2, and included "documents with classified markings," the White House said. The National Archives were notified and took possession of the documents the following day. Of note is that as Vice President, Biden did not have declassification authority and did not have the authority to take any classified documents with him when he left office, unlike Trump who did have declassification authority.

January 10: The Epoch Times:
Teacher helped students after being shot by a 6-year old
A Newport News Virginia elementary school teacher helped her students to safety after a 6-year-old student brought a 9mm pistol into her classroom in a backpack and allegedly shot her in the chest, police said. Newport News Police Chief Steve Drew told reporters on Monday that police interviewed the 6-year-old and his mother at police headquarters after the incident at Richneck Elementary School and determined the firearm was legally purchased in York County. "We determined that the firearm was in the residence where they lived, and the child had obtained that firearm, placed it in his backpack, and brought it to school. He was brought to school that day by his mother later that morning," Drew said. Police determined the shooting was not accidental. The 6-year-old was taken into custody under an emergency custody order and evaluate him at a local hospital. The teacher – Zwerner – took a defensive position where she raised her hand. According to police "the round went through her hand, exited … and [went] into her upper chest." After being shot Zwerner "was still able to get all her students out of that classroom" adding that surveillance footage shows the students running across the hall to other classrooms. According to Drew, Zwerner was the last person to exit the classroom and heading for medical help for herself.

January 9: The Daily Caller:
Virginia AG to investigate Fairfax County schools hiding merit awards from students
Virginia Attorney General Jason Miyares is opening an investigation into Fairfax County Public Schools (FCPS) after a prestigious high school within the district reportedly hid merit awards from its students. The investigation was prompted by a report by Asra Nomani, a parental rights in education activist, that showed the school had been withholding the National Merit Scholarship commendation, an honor used for college applications and to obtain scholarships, from students who were mostly Asian in order to not "hurt" the feelings of students who did not earn the award. Reportedly two other schools in the FCPS system have also been withholding the merit award from students. "It's concerning that multiple schools throughout Fairfax County withheld merit awards from students ," Miyares said in a press release. "My office will investigate the entire Fairfax County Public Schools system to find out if any students were discriminated against and if their rights were violated."

January 9: The Washington Examiner:
House Rules pass with lots of concessions and improvements
The rules package that will govern the operations and priorities of the House passed after Speaker Kevin McCarthy (R-CA) used it to barter a deal with conservatives in exchange for the Speaker's gavel. The 55-page package puts an end to proxy voting and returns the chamber to the traditional "motion to vacate," which allows any member to bring forward a motion to oust the speaker. The measure passed 220-213 with the almost unanimous support of the Republican conference. Gonzales (R-TX) was the only "no" vote. "At the heart of all this discussion last week, very clear from our side, is that Washington is broken," House Majority Leader Steve Scalise (R-LA) said in a speech on the House floor Monday evening. "And not only is Washington broken, but the way that this House has been running for the past few years has not been designed to address the problems of the people across this country." Under the package, instead of an omnibus bill, all 12 appropriations bills will be considered and passed separately. Two new committees will be created, one to investigate China and the other to investigate the "weaponization" of federal agencies under the Biden administration. Lawmakers will also have 72 hours to review bills before voting on them, and the Capitol will also be fully reopened to the public.


January 8: News Max:
Biden finally visits the border, kind of
Joe Biden inspected a busy port of entry along the U.S.-Mexico border on Sunday, his first trip to the region after two years in office as Republicans hammer him for being soft on border security while the number of migrants crossing spirals. The City of El Paso was clear of migrant tents and cleaned up prior to Biden's arrival. He did not meet with migrants or see the area where they are camped out during his visit, MSNBC reported. The network spoke with migrants who said they were under the impression Biden would visit and had planned to ask him to speed up the process to allow them entry into the country. In a sign of the deep political tensions over immigration, Republican Gov. Greg Abbott handed Biden a letter upon his arrival that said the "chaos" at the border was the "direct result" of Biden's failure to enforce federal laws.

January 8: Fox News:
Colorado cancels plans to send illegals to sanctuary cities after blow back from Democrat mayors
Democratic Colorado Gov. Jared Polis will stop sending migrants to New York City, Chicago and other major Democrat-run cities after mayors expressed outrage at the plan in recent weeks. Polis had agreed to work with local authorities in Denver to help send migrants to their final destinations. While Colorado is not a border state, it has seen a major influx of migrants seeking passage to elsewhere in the country. Mayors Eric Adams of New York City and Lori Lightfoot of Chicago called on Polis to end his assistance last week as their cities also struggle with a surge in migrants.

January 8: The Epoch Times: First bill McCarthy wants to see taken up in the House; defunding 87,000 IRS special agents
Newly elected House Speaker Kevin McCarthy (R-CA) says that the first bill he wants to see passed is one to cut back funding for 87,000 new IRS agents. "I know the night is late, but when we come back, our very first bill will repeal the funding for 87,000 new IRS agents," McCarthy said moments after being nominated as speaker. McCarthy didn't say exactly when the Republican-backed bill would be introduced on the House floor but said Republicans "believe government should be to help you, not go after you." House Majority Leader Steve Scalise (R-LA) said recently there's legislation that's "ready to go" that Republicans will bring to the House floor during the first two weeks of 2023. The Treasury Department estimated that in 2021, a nearly $80 billion investment in the IRS would allow the agency to hire about 86,852 full-time IRS employees over the course of a decade while a number of Republican lawmakers have criticized recent funding for the IRS under then so called Inflation Reduction Act that passed both chambers of Congress in 2022. They argue the IRS would target Americans with more and more audits to fund large spending packages that have recently passed Congress.

January 8: The Washington Times:
McCarthy concessions on Rules may be a test of his leadership
The dust has barely settled from House Speaker Kevin McCarthy's historic battle to win the speaker's gavel, but the California Republican already faces a test of his leadership: passing the rules package that helped mollify his Republican opponents. The rules that will govern the chamber are hitting opposition from Mr. McCarthy's allies in the House Republican Conference who fear he ceded too much of the speaker's power to win the top job. Some Republicans in McCarthy's slim majority could balk at ambiguous details of his concessions to members of the conservative Freedom Caucus unless more of the backroom negotiations are brought to light. Among the deals that are known is a measure that weakens the speaker's power by allowing any one member to force a vote on vacating the chair, a reinstatement of the ability for lawmakers to offer amendments on appropriations bills, a mandated 72-hour window to review legislation before a vote and a promise to vote on a bill to invoke term limits on members of Congress. "We were trying to stand up for rank-and-file members, because too often … bills are cooked up with a handful of people, they're brought through to the Rules Committee, jammed through, put on the floor, and you have to vote yes or no," Rep. Chip Roy, a Texas Republican and defector who ultimately voted for McCarthy on the final ballot, said on CNN's "State of the Union."

January 8: Fox Business: California under a mountain of debt; $24 Billion short fall, revenues forecast to be $41 Billion less than previously expected
California's government is facing an estimated budget deficit of $24 billion this year, a stark reversal from the record-setting surpluses that the state saw in recent years which comes amid ongoing inflation and heightened fears of a looming recession. California's Legislative Analyst's Office (LAO), which provides state officials with nonpartisan budget forecasts, warned in a report that the state faces a projected $24 billion deficit in 2023-24 mainly because tax revenues are about $41 billion lower than expected. Some of the reduced revenues may be attributed to people and businesses leaving the state for economic reasons. The LAO said "Spurred by pandemic related federal stimulus, the U.S. economy entered a period of rapid expansion in the summer of 2020 that extended through 2021. Over the last year … evidence has mounted that this rapid economic expansion was unsustainable." Meanwhile, the state's reparations proposal could mean $233,000 per person in payments to black residents could bust the California budget even further.

January 7: Fox News: MSNBC analyst panicked by possible formation of a "Church" type committee to investigate weaponization of FBI, DOJ, and others
MSNBC analyst and former U.S. Congressman David Jolly (D-FL) lamented the fact that a new select committee in the GOP-majority House might cut big government down to size. In response to a tweet from Congressman Dan Bishop (R-NC) which expressed his hope that a new "Church-style committee" will curb "the weaponization of the federal government," Jolly complained that the committee will "attack and shred" the government. Just hours before House Republicans finally voted to elect Kevin McCarthy (R-CA), as Speaker of the House, Bishop tweeted that he was pleased with new rules negotiated between members and the incoming Speaker that will allow a new House committee to directly challenge federal government overreach.

January 7: News Max:
McCarthy gets his wish -- the Speakership – Dream or Nightmare?
Kevin McCarthy wakes up on Saturday morning with a long-held dream fulfilled: After a four-day standoff, he was elected speaker of the U.S. House of Representatives, becoming the most powerful member of the Republican Party. But that role could turn into a nightmare because it requires leading a caucus that strongly rejects leadership. Conservatives have regularly excoriated top Senate Republican Mitch McConnell for agreeing to compromises of any kind with Democrats and earlier this week rejected Donald Trump's call to quickly fall in line behind McCarthy. The 57-year-old Californian showed tenacity in pushing through 15 rounds of voting and dismantling what had been a cadre of 20 hardline conservative opponents, finding compromises that would pull most of them into his camp. He told reporters on Friday night that he would be a more effective leader because of the drawn-out process. "Because it took this long, now we've learned how to govern. So now we'll be able to get the job done," McCarthy said. "At the end of the day, we're going to be more effective, more efficient and definitely government is going to be more accountable."

January 7: The Epoch Times:
Maricopa County decides to look into printer malfunctions on Election Day 2022
Arizona's largest county is launching an investigation into the issues that caused chaos on Election Day. The probe will be "an important step in our efforts to get to the bottom of the printer issues that affected some Vote Centers on Election Day last November," Maricopa County Board of Supervisors Chairman Bill Gates and Vice Chairman Clint Hickman said in a joint statement on Jan. 6. Voters across the county found their ballots could not be processed by machines in the 2022 midterm elections, a problem that led to long lines at voting centers and workers having to tabulate the votes at a later date. At least 70 of the county's polling sites were affected, at some 17,000 ballots. Maricopa County was one of the last counties to produce results in the midterms. During a trial held for a lawsuit brought by Arizona GOP gubernatorial candidate Kari Lake, a cyber expert who examined ballots said he found 19-inch images printed on 20-inch paper which could not be processed. Richard Baris, a pollster, testified that the problems disenfranchised enough voters to swing the election. Republicans vote at much higher numbers on Election Day, while Democrats favor early and mail voting. Democrat Katie Hobbs beat Lake by 17,117 votes, according to the official election results.

January 7: Fox News: SD Gov Noem demands answers after Social Security numbers for her and her family are leaked by Feds
South Dakota Governor Kristi Noem (R) is demanding answers on how federal agencies allowed her personal information to become public in the aftermath of record releases from the Jan. 6 committee, as well as how these agencies plan to combat the potential results of this leak. "My lawyers have asked the White House, the US National Archives, and Bennie Thompson which of them is responsible for leaking the Social Security Numbers of me, my husband, my 3 kids, and my son-in-law." Noem said Friday evening following the leak of her and her loved one's private information. "What specific measures and remedies will be taken to protect our identities?"

January 6: Texas Scorecard: Texas County GOP calls for Cornyn resignation
A resolution demanding the resignation of Republican Sen. John Cornyn was passed this week by the executive committee of a northeast Texas county's Republican Party. The Lamar County Republican Party executive committee's resolution demands Cornyn resign based on his "lack of fidelity to our founding principles, our national and state constitutions, and the Republican Party of Texas." In an interview, the Lamar County Republican Party chairman Scott Hommel discussed his frustration with the senior U.S. senator for Texas. "We decided to do this because he's literally not following the Republican Party of Texas platform based on his voting record," he explained. "And when he voted for the omnibus bill, that was what put me over the edge to go ahead and make this resolution. … We need to fire him!"

January 6: The Washington Times: McCarthy scrambles for votes as House adjourns until this evening for yet another vote
The House voted to adjourn until 10 p.m. Friday as Republicans scrambled for the last votes that will finally get GOP Kevin McCarthy to the 218 he needs to become speaker. After receiving 214 votes on the 13th ballot of the week, McCarthy told reporters he will get enough support to put him over the top later Friday night. The House voted 220 to 212 to adjourn, giving Republicans more time to negotiate with the remaining six holdouts against McCarthy and allow two absent supporters to return to Washington.

January 6: Breitbart News: California; Reparations Task Force Chair: Blacks are "owed" $1 million each and the homeless should be at the head of the line
Whose going to pay for this, with the State of California already deep in debt? According to the Daily Mail, Kamila Moore claimed during an interview with Al Sharpton that the group found the state's past redlining housing practices affecting the black community hurt people who are currently living on the streets. In 2020, "Gov. Gavin Newsom (D) signed a law creating a committee on reparations — despite the fact that the state never allowed slavery — in the midst of the Black Lives Matter movement." "The panel — which is not representative of the state, but composed primarily of black members — voted 5-4 to limit reparations to descendants of slavery, and issued recommendations that include separate black schools. However, it should be noted that when California entered the Union, it did so as a "free" state which did not allow slavery.

January 6: Sky News: Russians open fire at least 14 times during first three hours of their self-declared cease fire in Ukraine
Russian forces opened fire '14 times' during first three hours of Putin's ceasefire; Ukrainian and Western officials are skeptical about Vladimir Putin's call for a ceasefire today and tomorrow.

January 5: Fox News: SC Supreme Court; heat-beat bill is unconstitutional
A South Carolina state law that would have restricted abortions after a fetal heartbeat is detected was declared unconstitutional by the state's Supreme Court. In a 3-2 decision Thursday, the court said the Fetal Heartbeat Act illegally infringes on a woman's right to privacy. The act was signed into law by Gov. Henry McMaster in 2021 and prohibited abortion once a fetus's heartbeat can be detected, which usually occurs around six weeks of pregnancy. The heartbeat law went into effect after the SCOTUS overturned its Roe v. Wade decision in June 2022, ending federal constitutional protections for abortion rights. Abortion providers in the state challenged the law and the state Supreme Court subsequently blocked it from taking effect. South Carolina Attorney General Alan Wilson, who defended the law in court, said he was working with Gov. Henry McMaster's office to review legal options moving forward. "We respectfully, but strongly, disagree with the court's ruling," said Wilson. South Carolina law currently bans abortion after 20 weeks of pregnancy.

January 5: The Epoch Times: AZ Supreme Court says no to Lake; Appeals Court should hear the case first
The Arizona Supreme Court on Wednesday denied GOP candidate Kari Lake's petition to transfer her election lawsuit to the high court, saying that it will be heard before an appeals court. "The Court notes that the Court of Appeals has entered a scheduling order directing respondents in the special action proceeding to file a response and has indicated that the matter will be conferenced, with possible oral argument, on January 24, 2023," the Supreme Court wrote. "No good cause appears to transfer the matter to this Court." Both the appeal and Lake's petition for special action without prejudice to seek an expedited review were denied, the Supreme Court ruled. Last month, Lake filed a lawsuit against then-Secretary of State Katie Hobbs, Maricopa County supervisors, and other officials, arguing that issues that were reported during the Nov. 8 midterm election were enough to swing the gubernatorial race in her favor against Hobbs, a Democrat who was sworn-in as governor earlier this week. A Maricopa County judge, Peter Thompson, tossed her lawsuit on Dec. 24. In a separate ruling, the three-judge panel in the Arizona Appeals Court wrote it would schedule a conference and oral arguments for Lake's appeal on Jan. 24, according to an order issued Jan. 3. But it noted that the "case may be resolved, however, prior to that date if the panel declines to accept jurisdiction on the special action." Lawyers for Lake wrote that "evidence put forward in this case, including the changing and conflicting testimony of Maricopa officials, and sworn testimony by whistleblowers employed by Maricopa" show that officials in the state's most populous county did not verify mail-in ballot signatures, didn't keep the proper chain-of-custody for thousands of ballots, and triggered "chaos" on Election Day due to ballot printing problems, according to her petition to the state Supreme Court.

January 5: News Max: Putin unilaterally declares 36 hour cease fire in Ukraine
Russian President Vladimir Putin on Thursday ordered a 36-hour cease-fire in Ukraine over Orthodox Christmas, the first major truce of the more than 10-month war that has killed tens of thousands and devastated swaths of Ukraine. Putin ordered the cease-fire to begin on Jan. 6, the Kremlin said. Many Orthodox Christians, including those living in Russia and Ukraine, celebrate Christmas on Jan. 6-7. Putin did not appear to make his conditional on Ukrainian agreement to follow suit.


January 4: The Galveston County Daily News: SCOTUS may right the overreach of state executive and judicial branches
A monumental case now before the U.S. Supreme Court might turn on its head the process that states may develop for electing Federal officials including Senators, Representatives and the President. During 2020, states -- most often without consent from their legislatures -- drastically altered election procedures and rules. The most often abused were unsolicited mail-in-balloting and unstaffed drop boxes. Other rule changes included the timing for the acceptance of mail-in-ballots. Most often governors, or even the courts themselves, assumed the powers in making these changes under the guise of public safety, but doing so without the concurrence of their state legislatures. The U.S. Constitution strictly authorized a process, which grants only state legislatures that power, "[t]he Times, Places and Manner of holding Elections for Senators and Representatives, shall be prescribed in each State by the Legislature thereof."


January 4: Fox News: Byron Donalds nominated; nobody has the votes to become Speaker
The House Freedom Caucus nominated Rep. Byron Donalds, R-Fla., for House speaker during Wednesday's votes. McCarthy continued to fall short in security the number of voted required to become Speaker. Twenty Republicans, including Donalds, voted for Rep. Jim Jordan of Ohio over the caucus leader on Tuesday. Rep. Chip Roy (R-TX) nominated Donalds on the House floor Wednesday, saying the Republican will "stand up" to the swamp in Washington and we do not seek to judge people by the color of their skin but by the content of their character.


January 4: Rumble (Video): Rep. Chip Roy explains what he wants to accomplish in the controversy over the House Speakership


January 4: The Epoch Times: Election Watch Dog: 150,000 votes not tied to valid addresses in Wisconsin; 2020 Election
Election Watch (EW), a Wisconsin election integrity watchdog organization, has discovered more than 150,000 votes cast in the 2020 presidential election cannot be connected with a valid address. EW computer analyst Peter Bernegger said the group's study of Wisconsin's voter rolls found 45,000 such occurrences involving people who were living out of state in the Nov. 3t, with another 107,000 documented instances on the part of voters who moved to another address within the state and cast a ballot in a different jurisdiction from the one in which they actually reside. "That's illegal in the state of Wisconsin. "Though there may be a reasonable explanation for most of these, the number of instances is so large that if only two out of 10 were nefariously cast votes, that was enough to tip the election..." In one instance, Jacob Alldredge, an industrial engineer living in Tennessee said, "I was outraged to learn that the Wisconsin state voter roll shows that I voted in person at the polls on Nov. 3, 2020, when the fact is I was living, registered to vote, and voted in Tennessee. I was not in Wisconsin that day. The entire situation distresses me because, without election integrity, your vote doesn't matter," he said. According to the official records Trump lost Wisconsin to Biden by a 21,000 margin. According to Sandy Alldedge, Jacob's mother, there were 7.3 million registered voters in the Wisconsin, a state with a population of 5.9 million; that's 1.4 million more registered voters than actually live in the state!

January 3: The Daily Caller: Tucker Carlson says what could overcome the stalemate in the Speakership
Fox News host Tucker Carlson said Tuesday that Kevin McCarthy (R-CA) could "restore our system to health" and win the speakership by doing two things. "First, release the January 6th files, not some of the January 6th files and video, all of it and not to some phony committee that will hide them… but put them online, release them to the public directly so that the rest of us can finally know what actually happened on January 6th, 2021. It's been two years. It's long overdue. It's our right as Americans to know," "Second, Kevin McCarthy could put Thomas Massie (R-KY) in charge of a new Frank Church committee, designed to discover what the FBI and the intel agencies have been doing to control domestic politics in this country," Carlson suggested. "They've (the FBI/Intel community) been doing it a lot. But no one in Washington wants to talk about it. This topic is effectively off limits and has been. In fact, no one has talked about it for almost 50 years. And so because no one has talked about it or stopped it, the rot has spread and democracy has withered. You can feel it. The FBI is now a bigger force in American elections than any single group of voters. This cannot continue. It is poison." Reportedly the FBI paid Twitter over $3 million between October 2019 and February 2021 to offset costs the social media company incurred while responding to requests from the agency. Documents reveal the FBI contacted Twitter about potential leaks targeting Hunter Biden prior to the New York Post's Oct. 14, 2020 report on the contents of a laptop Biden abandoned at a computer repair shop.

January 3: Fox News: Schiff asked Twitter to remove certain accounts; They refused
It was revealed in the latest "Twitter Files," that the office of Congressman Adam Schiff (D-CA), made numerous requests for Twitter to suspend certain accounts. In Tuesday's release of more "Twitter Files" by Elon Musk, journalist Matt Taibbi, reported Twitter "received an astonishing variety of requests from officials asking for individuals they didn't like to be banned." An example he shared was one sent in November 2020 by Schiff's office, who contacted Twitter hoping the tech giant would take action regarding "alleged harassment from QAnon conspiracists" against Schiff's staff, including aide Sean Misko. "Remove any and all content about Mr. Misko and other Committee staff from its service- to include quotes, retweets, and reactions to that content," the request to Twitter read. "Suspend the many accounts, including @GregRubini and @paulsperry, which have repeatedly promoted false QAnon conspiracies." Schiff's office also requested that Twitter "stop the spread of future misinformation on Twitter" regarding committee staff and "label and reduce the visibility of any content." "Even Twitter declined to honor Schiff's request at the time," Taibbi wrote, noting Twitter's responses to Schiff's office repeatedly saying "we don't do this."

January 3: The Washington Examiner: Kemp announces special election; Georgia state representative district vacated by newly elected member
A newly elected Georgia state lawmaker has stepped down from office after being charged with stealing prescription drugs from a retirement complex, triggering a January 31st special election to fill his seat. Governor Brian Kemp (R-GA) signed an order over the holiday weekend setting up the special election for Daniel Rampey's seat in the GOP-dominated district. Rampey was elected in November without opposition, securing 18,484 votes, after winning the Republican primary. He manages operations at the family-owned Magnolia Estates of Winder Assisted Living Center, which offers assisted living and short-term respite care. There have been more than 19 felony counts filed against the 67-year-old, according to records at the Barrow County Detention Center. The charges include the unauthorized distribution or possession of a controlled substance, burglary and exploitation, and intimidation of disabled adults, elderly persons, and residents.

January 3: The Daily Caller: US Army ripped for decision not to repeal vaccine mandate for national guard and reserves
The Army's recent guidance enforcing the vaccine requirement for National Guard and reserve troops is "galling" and contradicts Congress' intent in repealing the mandate, Republican lawmakers said. A recently-issued update to the Army's COVID-19 protocol appears to state that the 2023 NDAA overturned the DOD vaccination requirement, does not apply to the National Guard and reserves. However, Republican members of Congress who fought to include the mandate repeal in this year's defense bill reaffirmed the GOP's intention to strike down the order for all members of the military,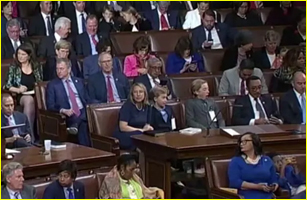 January 3: Fox News: Three rounds of votes and still no House Speaker; one vote defection from McCarthy
Representative-elect Byron Donalds (R-FL) set the House abuzz on Tuesday when he switched his vote for House speaker from embattled Republican Leader Kevin McCarthy to Rep. Jim Jordan, R-Ohio – as McCarthy struggles to meet the threshold to gain the gavel. Donalds had supported McCarthy for the first two votes, which both resulted in no candidate reaching the necessary 218 votes after 19 Republicans defected — the first time in nearly a century that additional votes were needed for a majority's nominee. Some rebel Republicans had cast votes for Representative-elect Andy Biggs (R-AZ), Jim Jordan(R-OH), Jim Banks, Lee Zeldin (R-NY), and Donalds himself in the first round. Jordan secured all non-McCarthy GOP votes in the second and third rounds. Democrats, meanwhile, have remained united around Rep.-elect Hakeem Jeffries (D-NY). On the third vote, Donalds was asked his selection, and he chose Jordan, raising the number of Republicans voting for someone other than McCarthy to 20. Jordan has said he is

supporting McCarthy.

January 2: The Washington Examiner: US (NASA) in new space race with China, this time for the moon
The head of NASA expressed concern over China's space program development, saying the United States is locked in a new space race. NASA Administrator Bill Nelson warned that China's rapidly advancing capabilities in space could see it seize vital parts of the moon, filled with natural resources, and try to keep the U.S. out. "It is a fact: we're in a space race," Nelson told the outlet. "And it is true that we better watch out that they don't get to a place on the moon under the guise of scientific research. And it is not beyond the realm of possibility that they say, 'Keep out, we're here, this is our territory.'" Nelson and other U.S. space agency figures are growing increasingly worried that with its rapid technological progress, China may actually overtake the U.S. in space-faring capabilities. "It's entirely possible they could catch up and surpass us, absolutely," Space Force Lt. Gen. Nina Armagno said last month, according to Reuters. "The progress they've made has been stunning — stunningly fast." Aside from the scientific dimension, the new space race is every bit as political as its predecessor, between the U.S. and the Soviet Union.

January 2: The Epoch Times: Alabama now allows concealed carry without a permit
Alabama on Jan. 1 became the latest state to allow residents to carry concealed firearms without a permit. The new state law means that a person would not need to get a permit that requires a background check to legally carry a concealed handgun in public. A person can still choose to get a permit if they want to do so. "It's going to be a big step to help the average law-abiding citizen to keep them from having to go through the hoops of getting a permit to carry their weapons," Rep. Shane Stringer, the legislation's sponsor, said. Stringer noted the law only impacts the permit requirement. "It's not going change who can and cannot carry a gun. People that are prohibited now are still prohibited." Stringer pointed out that people should acknowledge that weapons continue to be banned entirely for security reasons at certain places, such as a court houses. The law was signed back in March 2022 by Gov. Kay Ivey. It had previously been a proposal that had been introduced unsuccessfully for years. At the time, Ivey saw the move to sign the bill as a defense of Americans' Second Amendment rights.

January 2: The Washington Times: House floor fight over Speakership possible on first day of the 118th session
The opening day of the 118th Congress is poised to feature a historic fight on the House floor over who will serve as speaker under new Republican leadership that will end one-party rule and the Democratic agenda. Rep. Kevin McCarthy (R-CA), said he is ready to govern a House that will put the brakes on Joe Biden's agenda and hold the government accountable under Republican-controlled committee investigations. He is even weighing the impeachment of top Biden administration officials, including Homeland Security Secretary Alejandro Mayorkas. Across the Capitol, Senate Democrats will keep control of the majority with 51 votes, but with the House in Republican hands, it will be relegated to confirming Mr. Biden's administrative and judicial appointments. The Republican takeover of the House majority may be chaotic. Mr. McCarthy is not guaranteed to secure enough Republican votes to win the speaker's gavel in a floor vote. He has been negotiating with a small faction of rank-and-file conservatives who have flat-out refused to support him, putting his quest for the speakership in peril. As 2022 came to a close, Mr. McCarthy was negotiating with conservatives to change House rules in exchange for their support.

January 2: Fox Business: Biden Admin reinstates overreaching EPA rule
The EPA signed off on the revised definition of "Waters of the United States" on Dec. 29 while the U.S. Army Corps of Engineers signed off on the revised definitions on Dec. 28. The revised rules define what types of water bodies are protected under the Clean Water Act and were based on definitions that were put in place before 2015 during the Obama administration. The Trump administration reversed course from the Obama administration, which looked for ways to expand federal protections of waterways. The Trump administration's rule benefited property owners, including farmers, builders, and oil producers, who were concerned about feds regulating ravines and creeks on private property, like farms. Without regulations on those waterways, environmental groups said, the rule allowed wetlands to be filled in by property owners, damaging habitats. It also allowed for property owners to dump harmful pollutants into the unprotected waterways, which could potentially flow downstream and threaten wildlife or water supply sources. The Trump-era rule was thrown out by U.S. District Court Judge Rosemary Marquez, who said the regulations ignored that smaller waterways could affect the health of waterways they flow into, the Associated Press reported.

January 1: News Max: Detroit, Philly, Los Angeles among the neediest in the United States
Detroit has earned the dubious distinction of being the neediest city in America, according to WalletHub analysis. The study examined child poverty, hunger, and uninsured among 28 indicators in 182 U.S. cities. There were 11.6% of Americans living in poverty in the U.S. in 2021, and there were 580,000 homeless in the U.S. just before the start of the COVID-19 pandemic in January 2020, which is the last time the data was collected, according to the report. In order they include: Detroit, Michigan, Brownsville, Texas, Cleveland, Ohio, Gulfport, Miss., Fresno, Calif., Laredo, Texas, Philadelphia, Pa., New Orleans, La., Los Angeles, Calif., and Shreveport, La.

January 1: News Max:
Ukrainian defense forces blast Russian drones and missiles out of the air as 2023 dawns
"Glory to Ukraine! Glory to heroes!" [See related Washington Examiner story on Putin's failures]